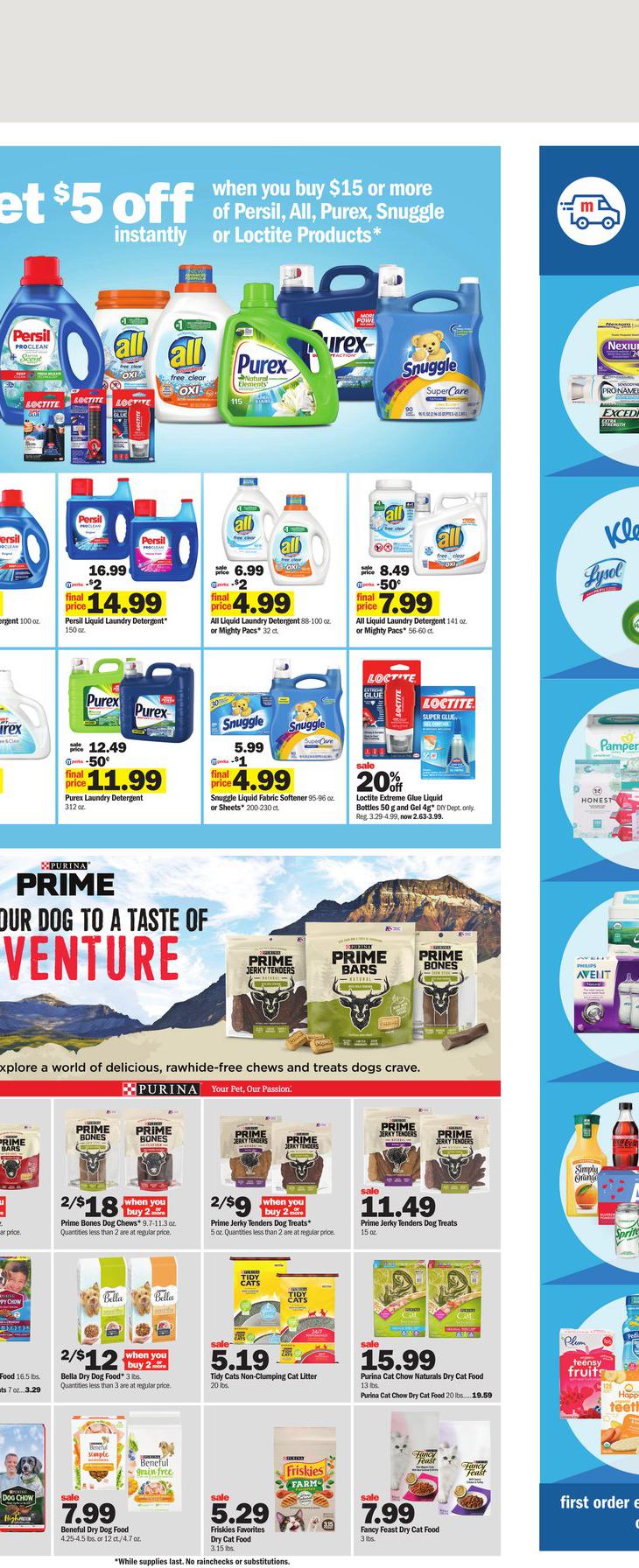 Weekly Ad
---
The Weekly Ad, which is valid in Meijer markets between 11/21/2021 - 11/28/2021, consists of 20 pages. The most expensive product of the brochure is Oral-B i06 Rechargeable Toothbrush priced at $99.99, the cheapest product at $0.25 is Bulk Sweet Potatoes.
You can use the page previews below to navigate the brochure pages.
---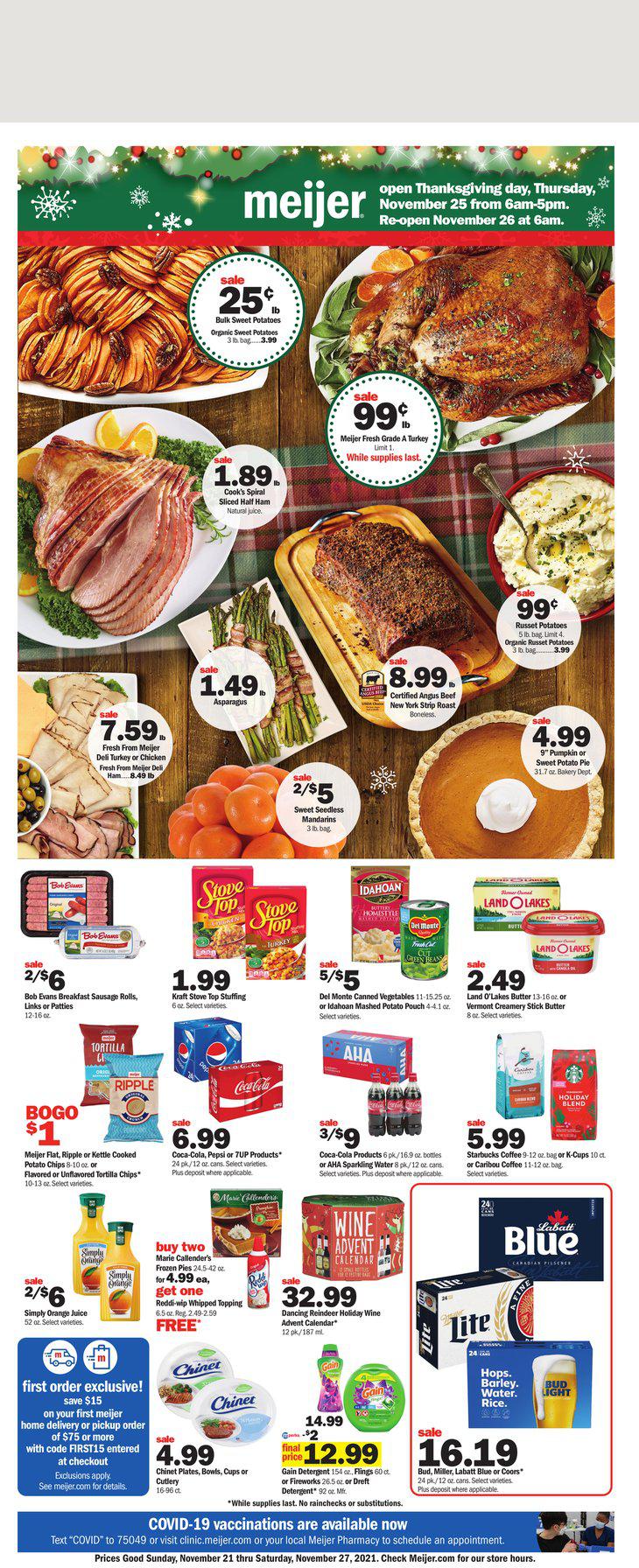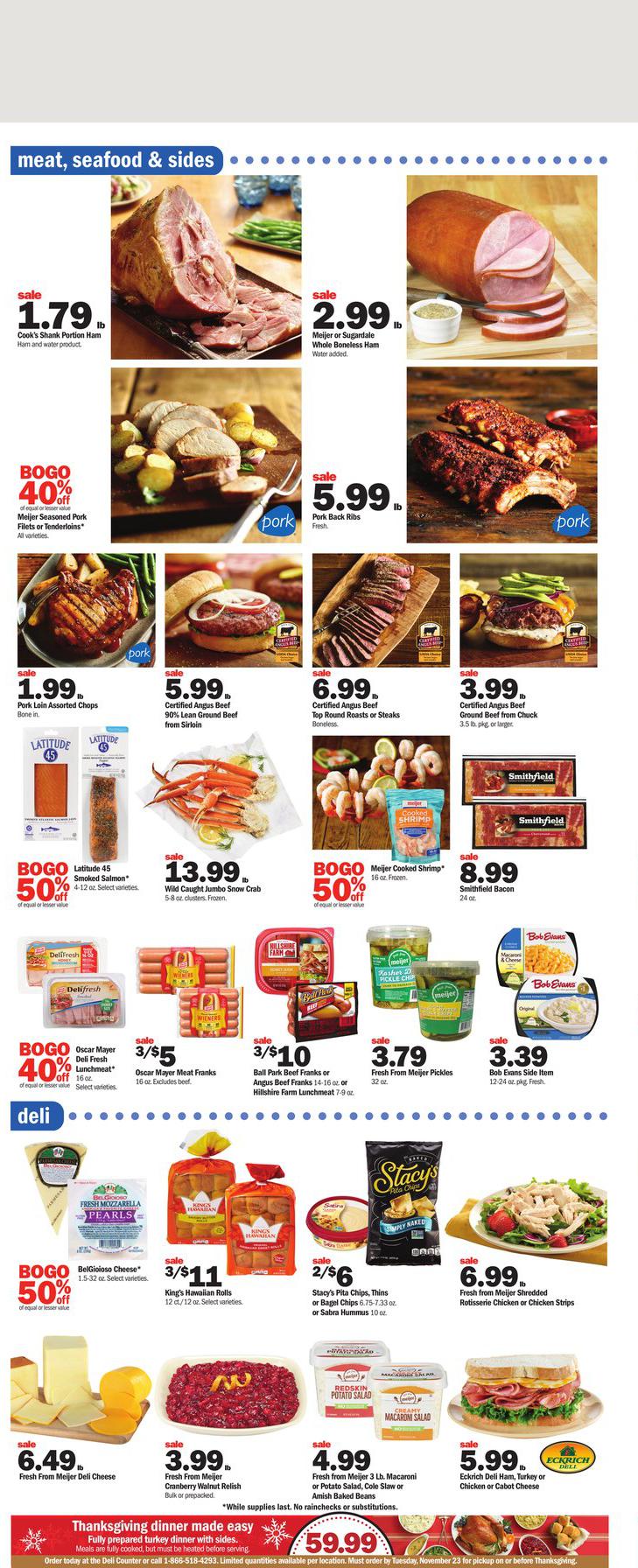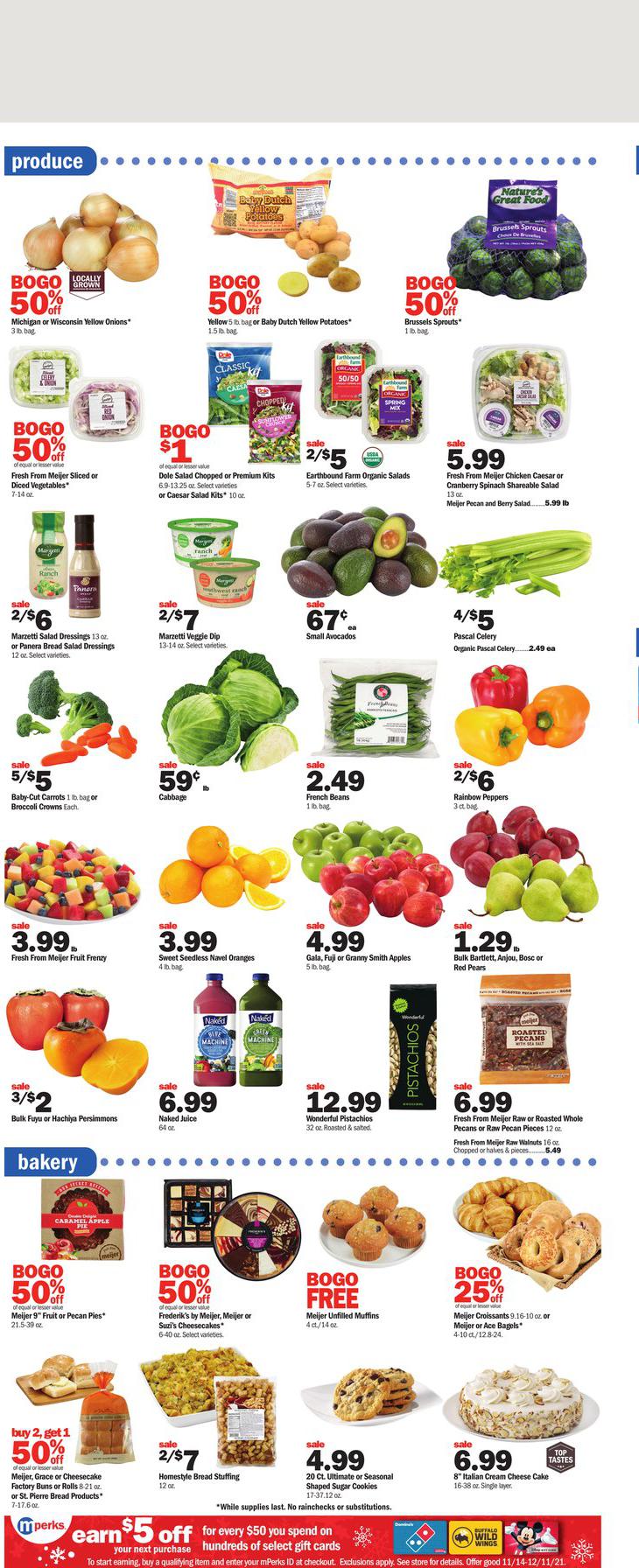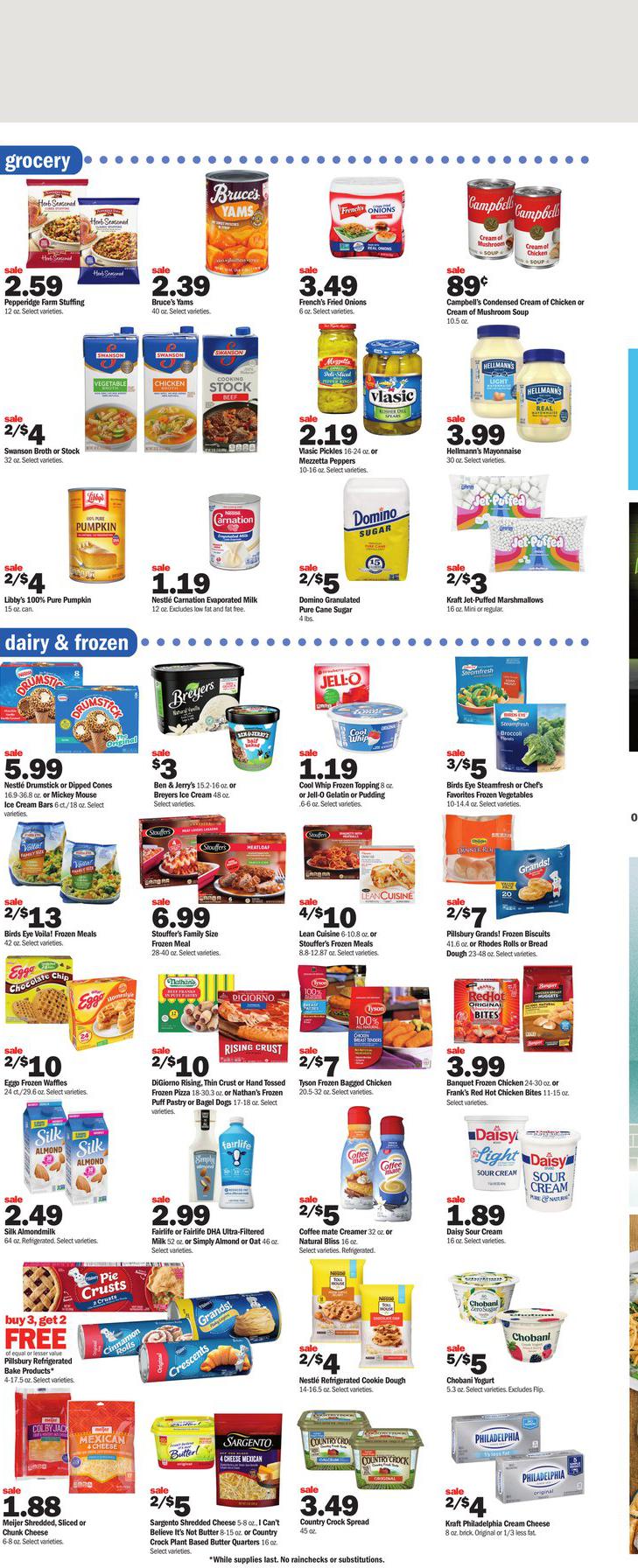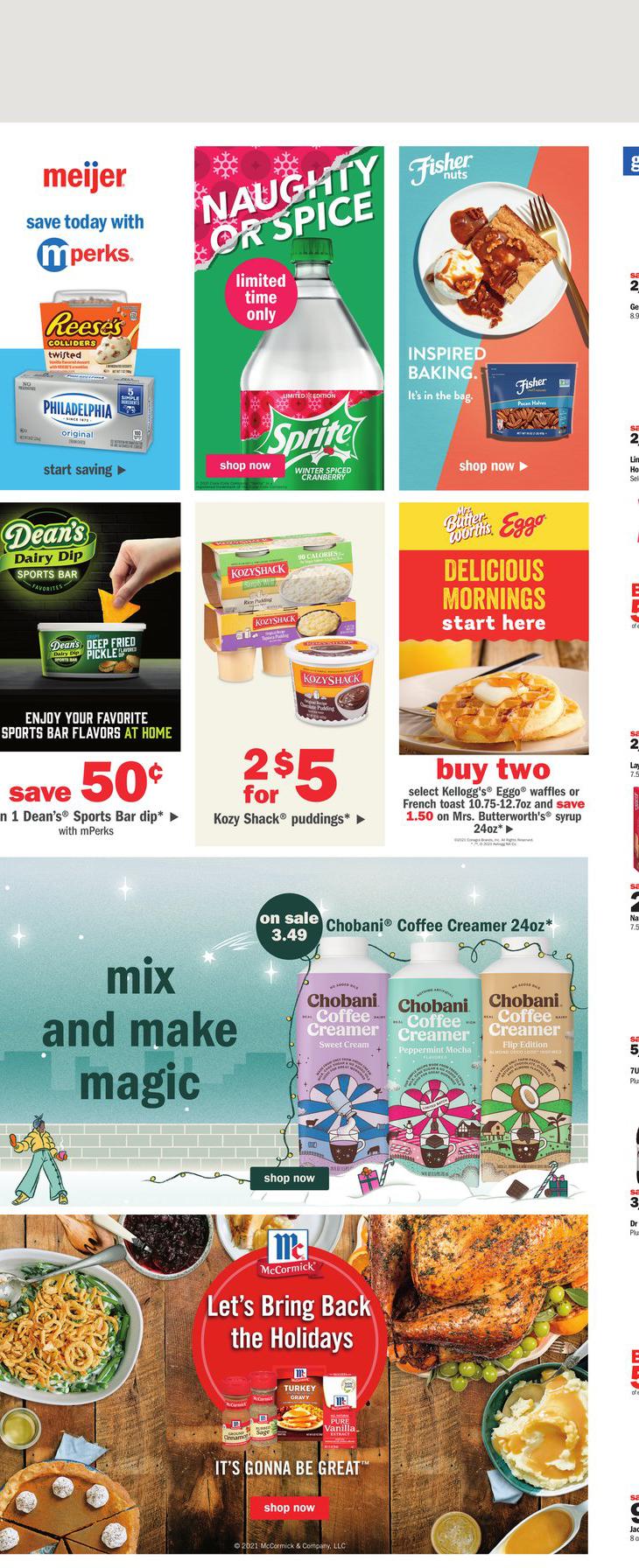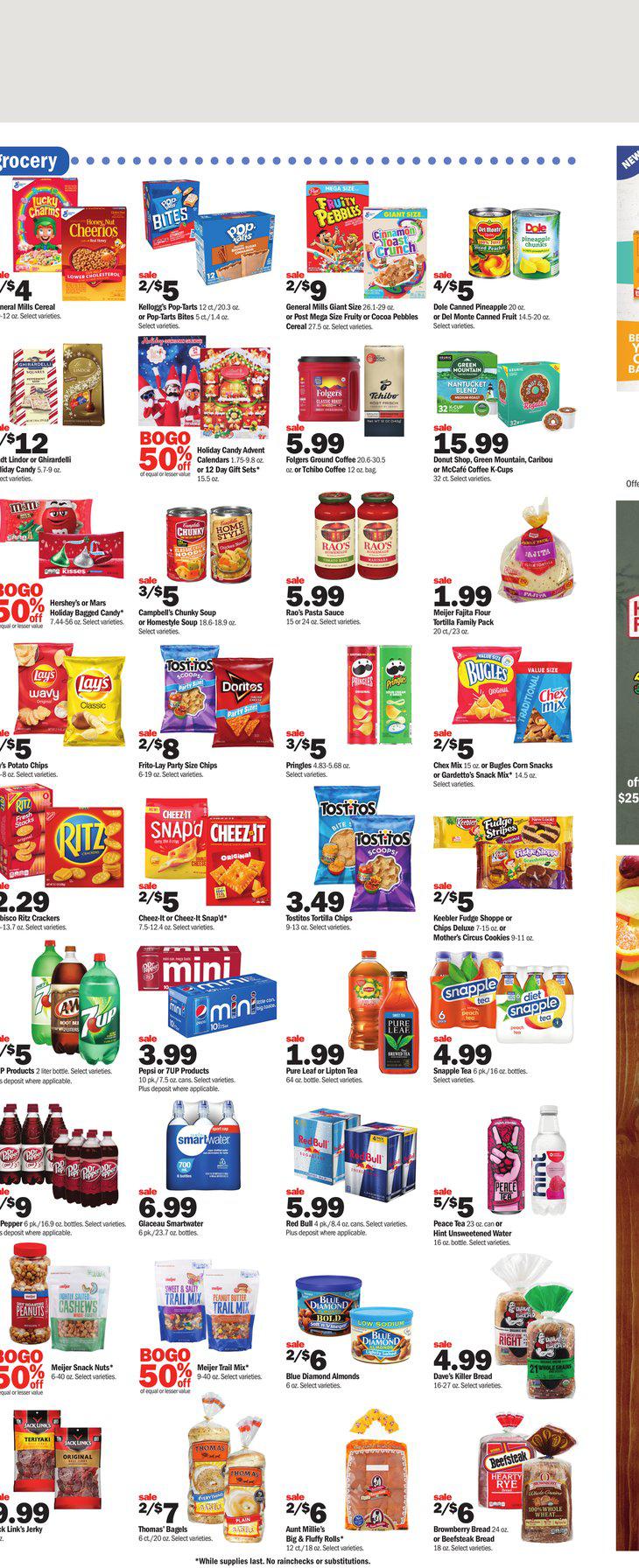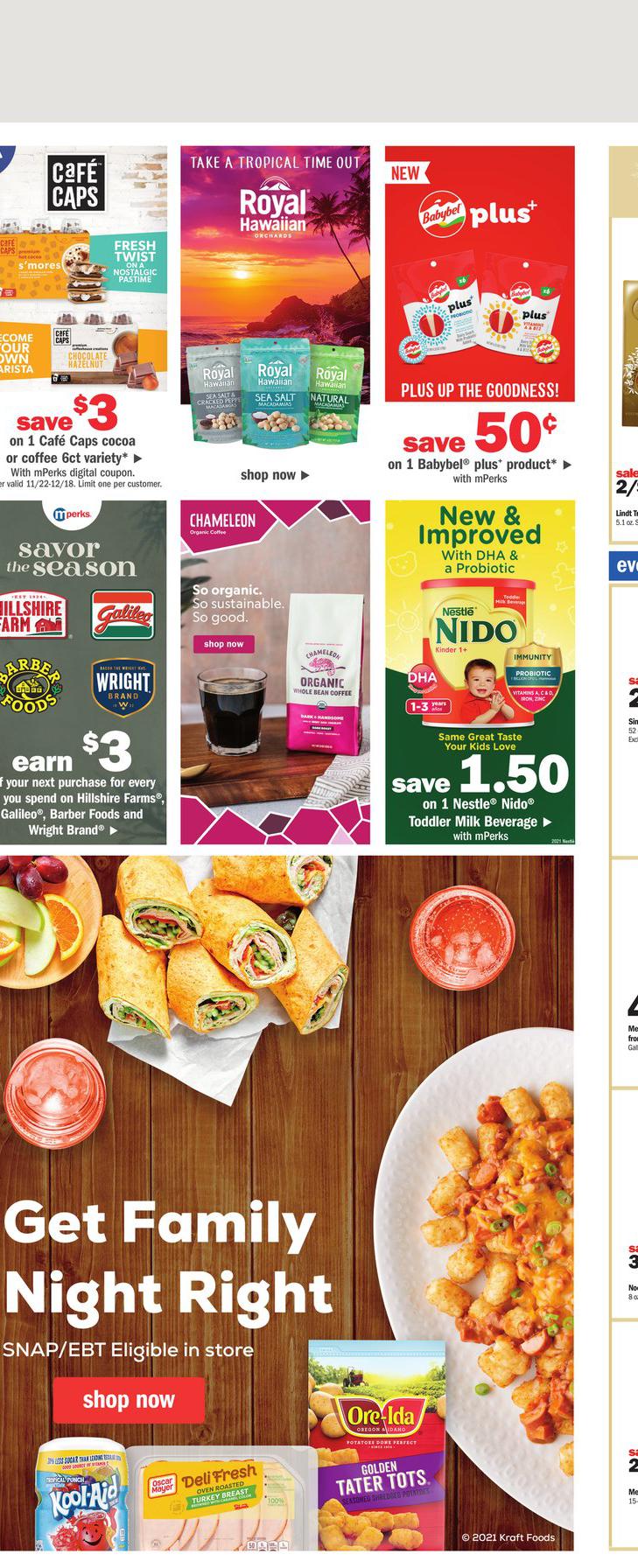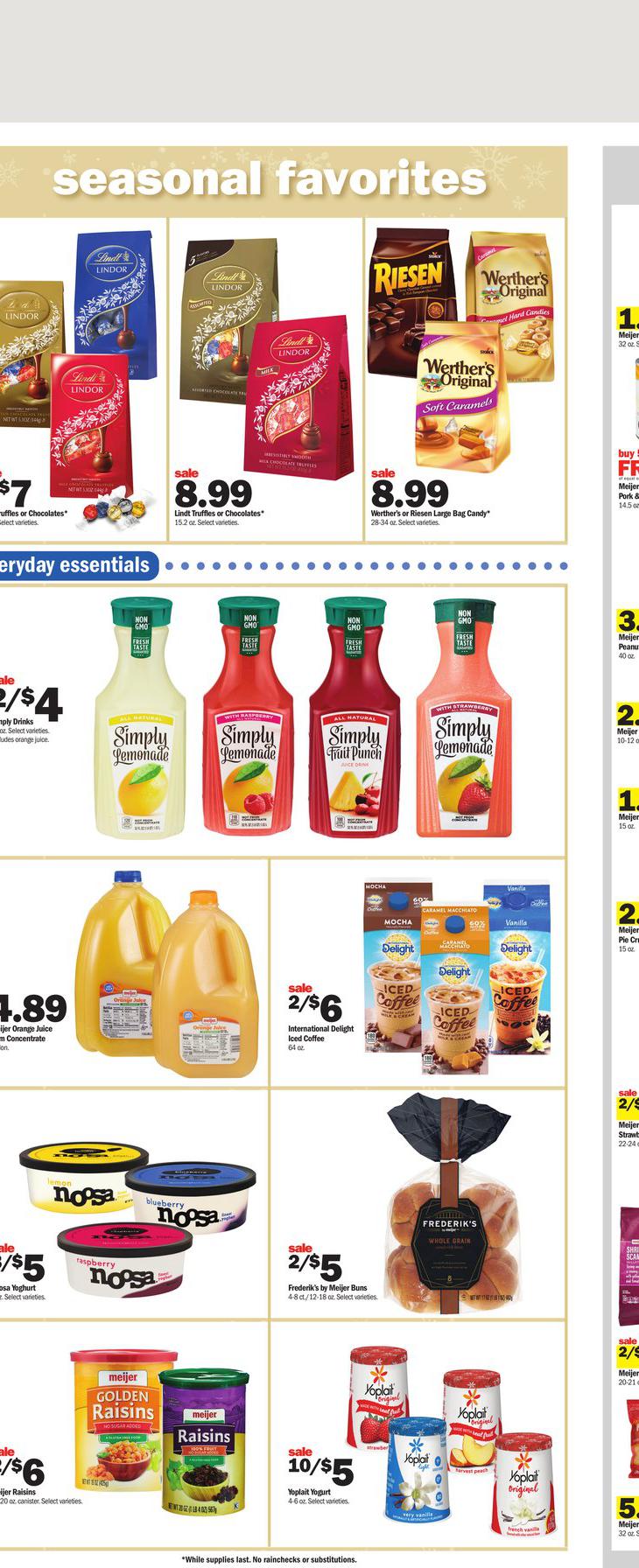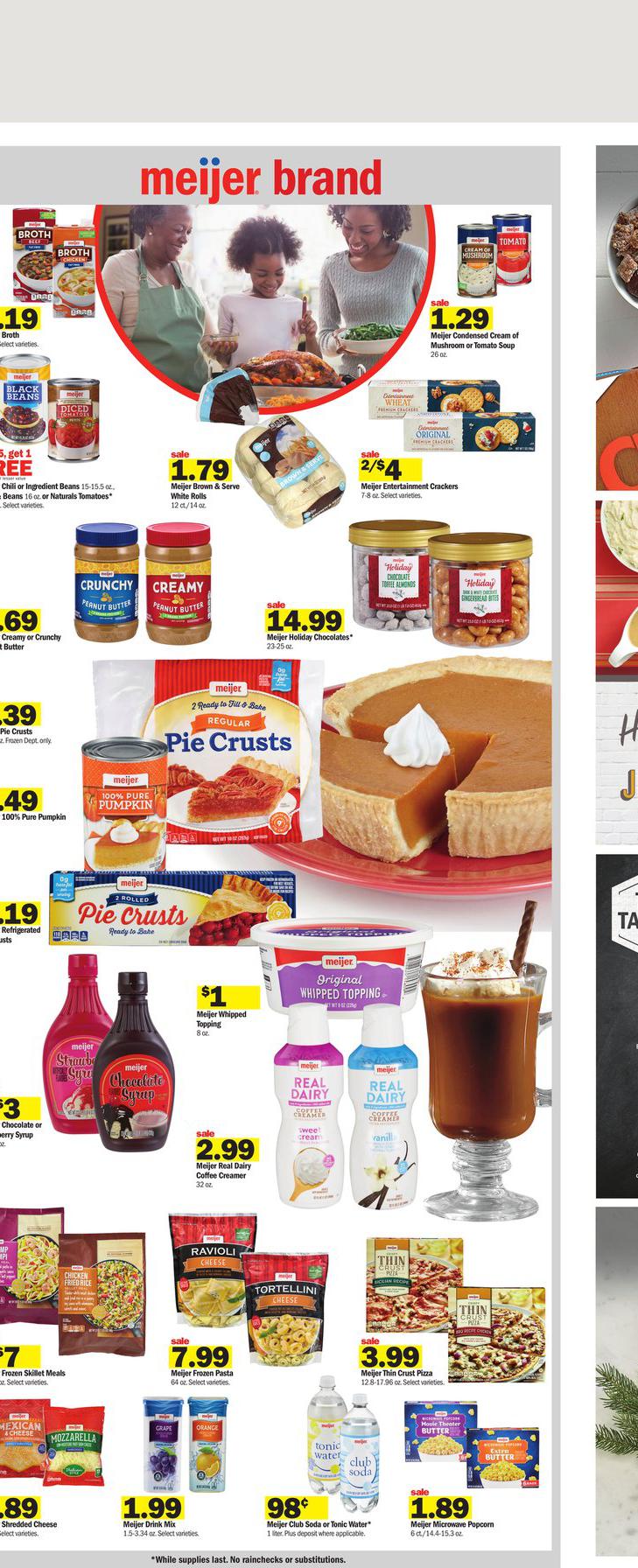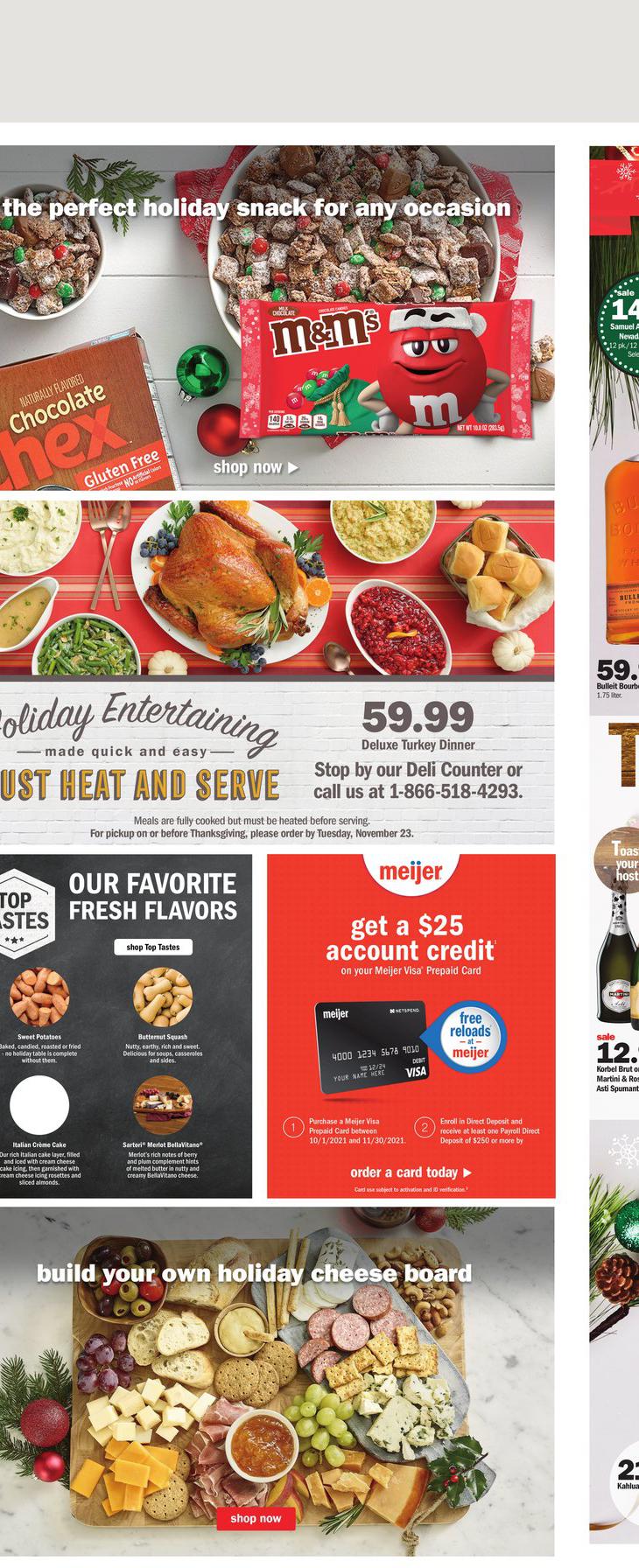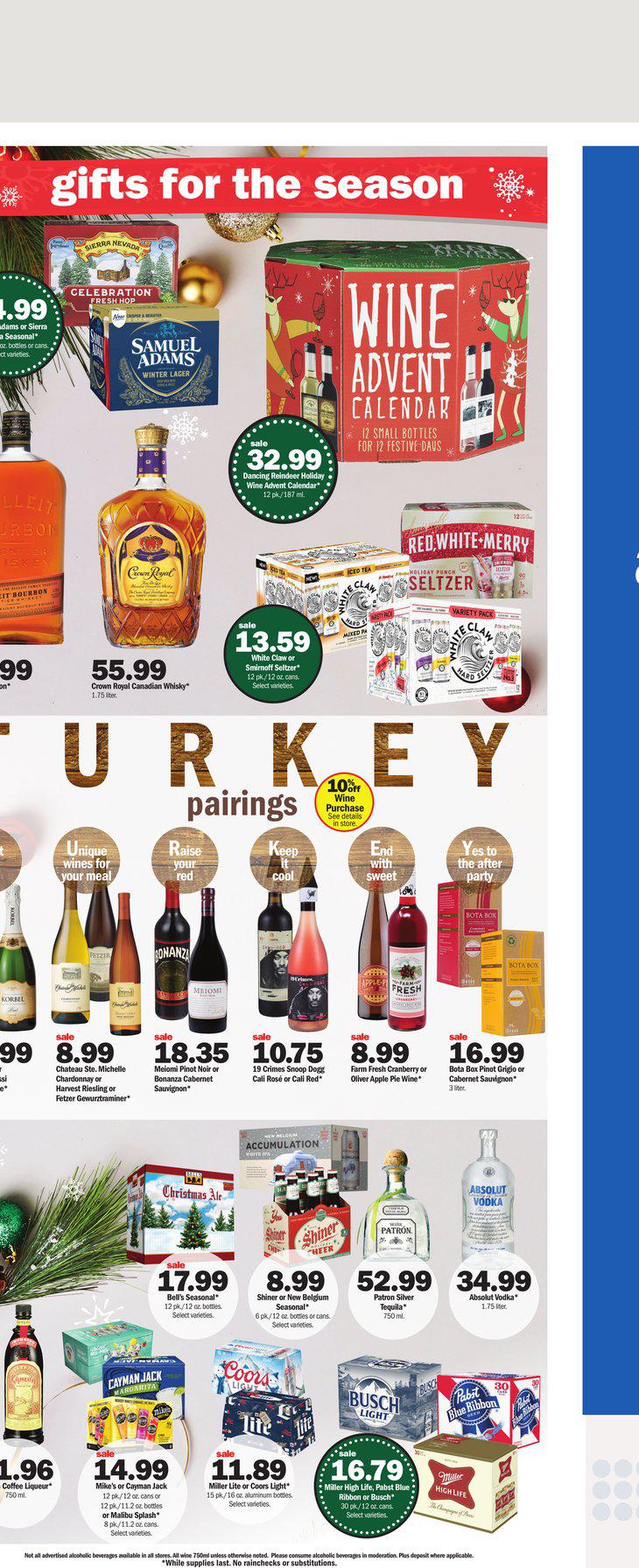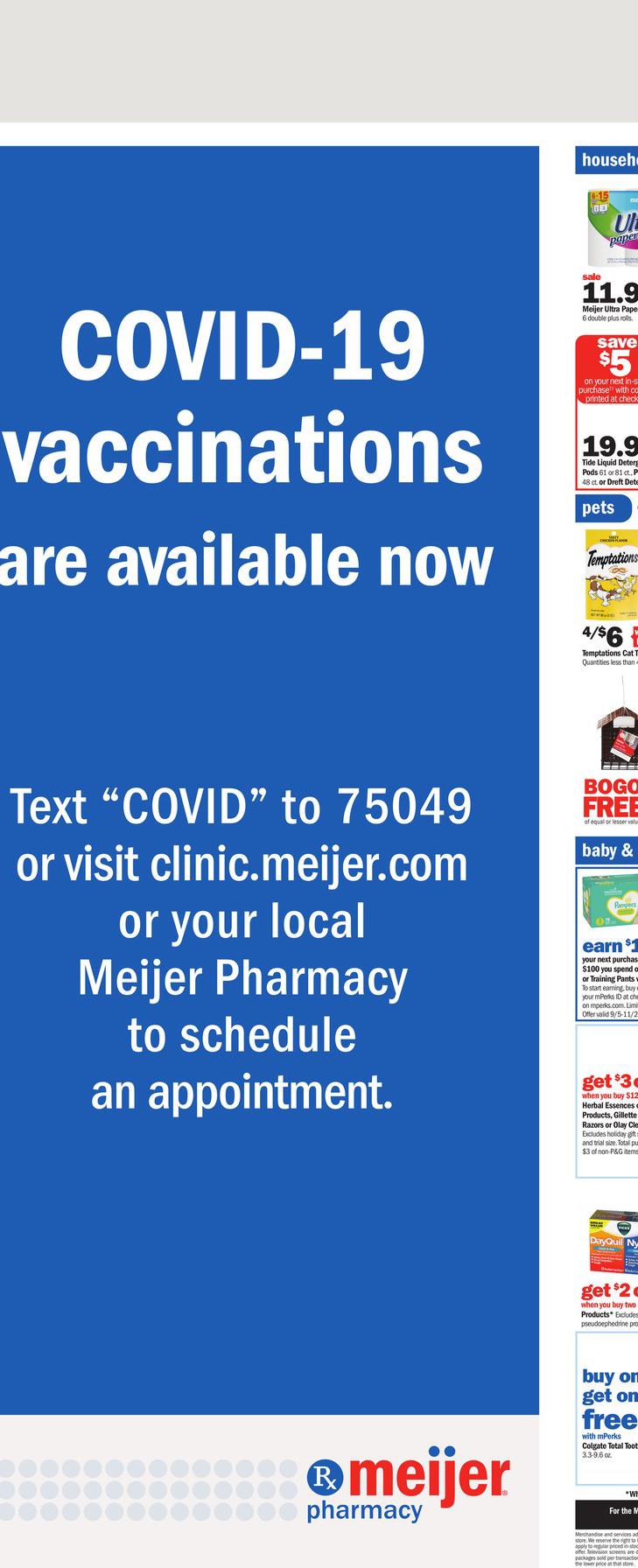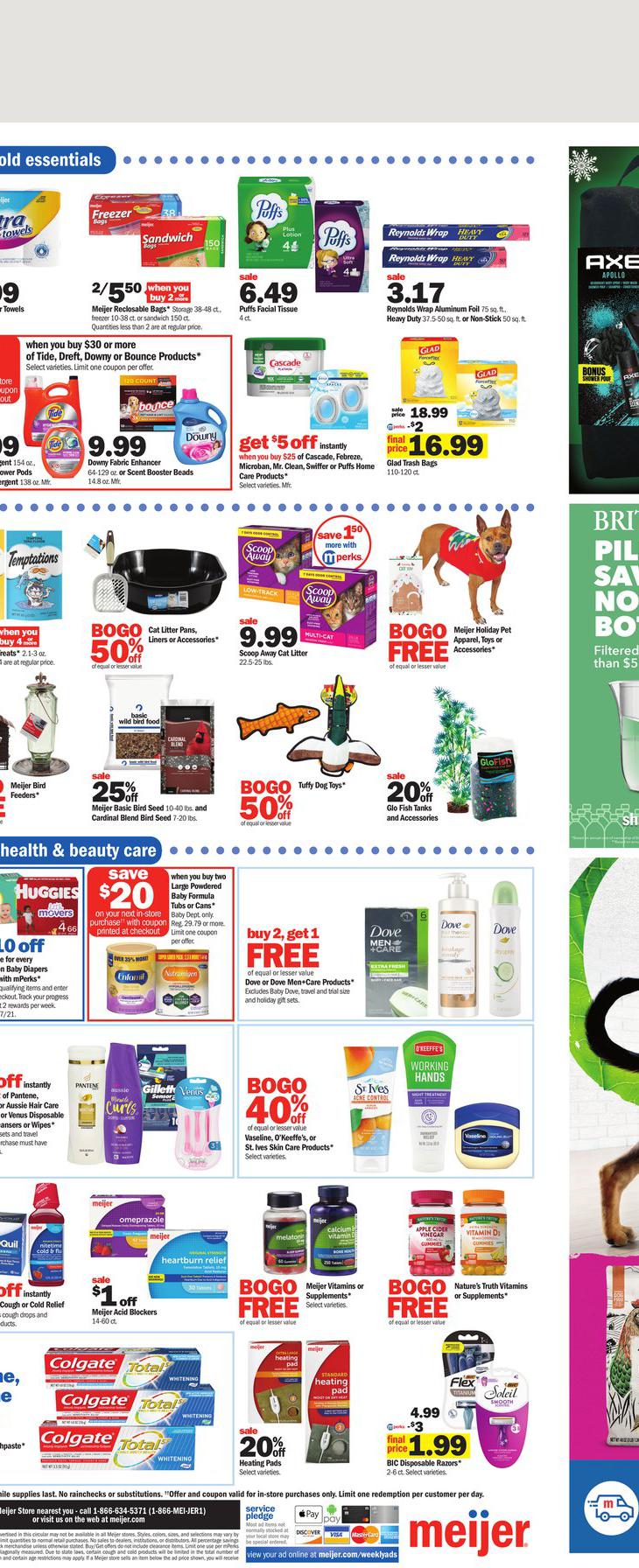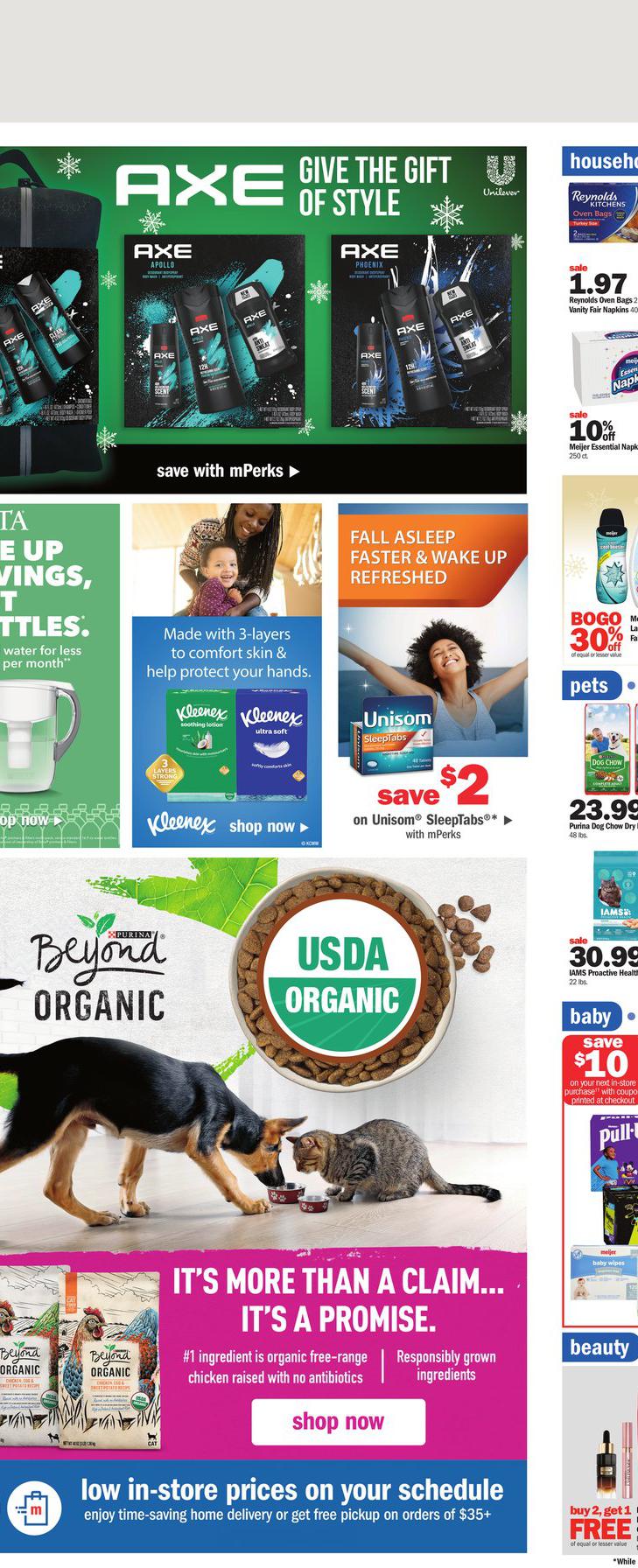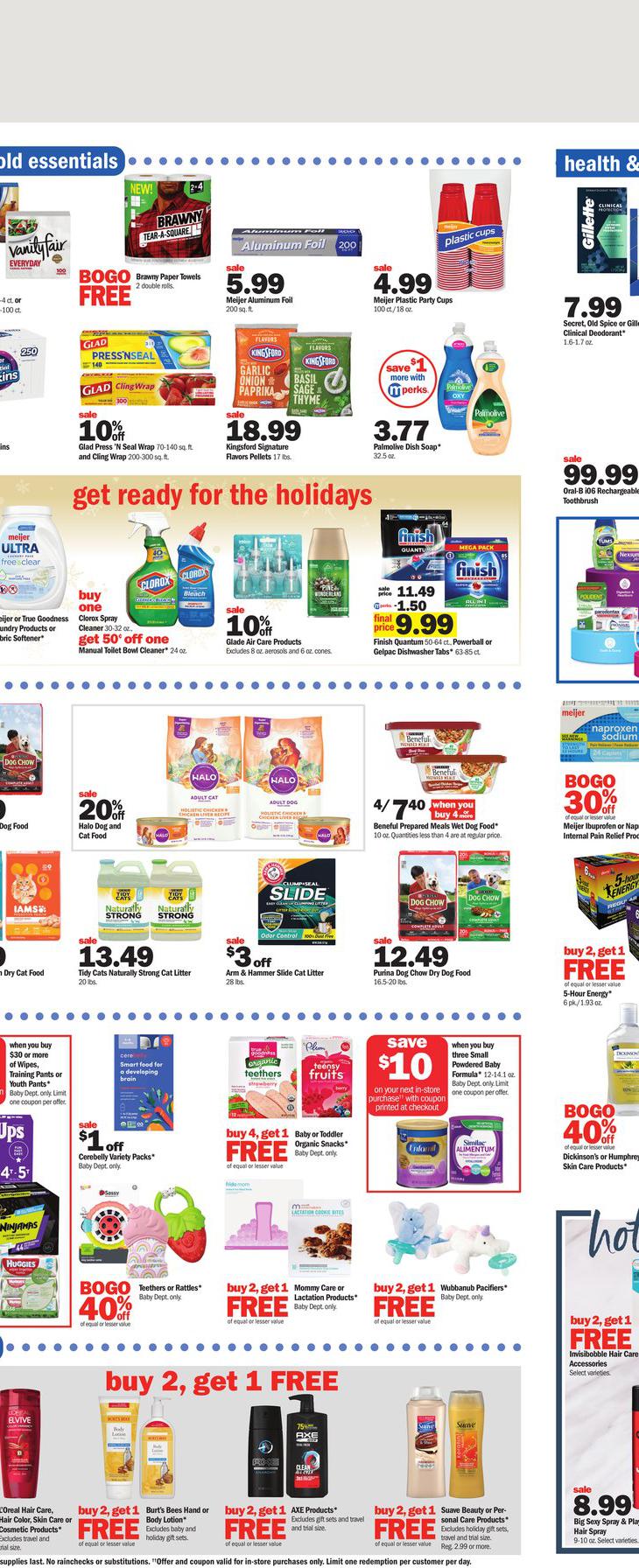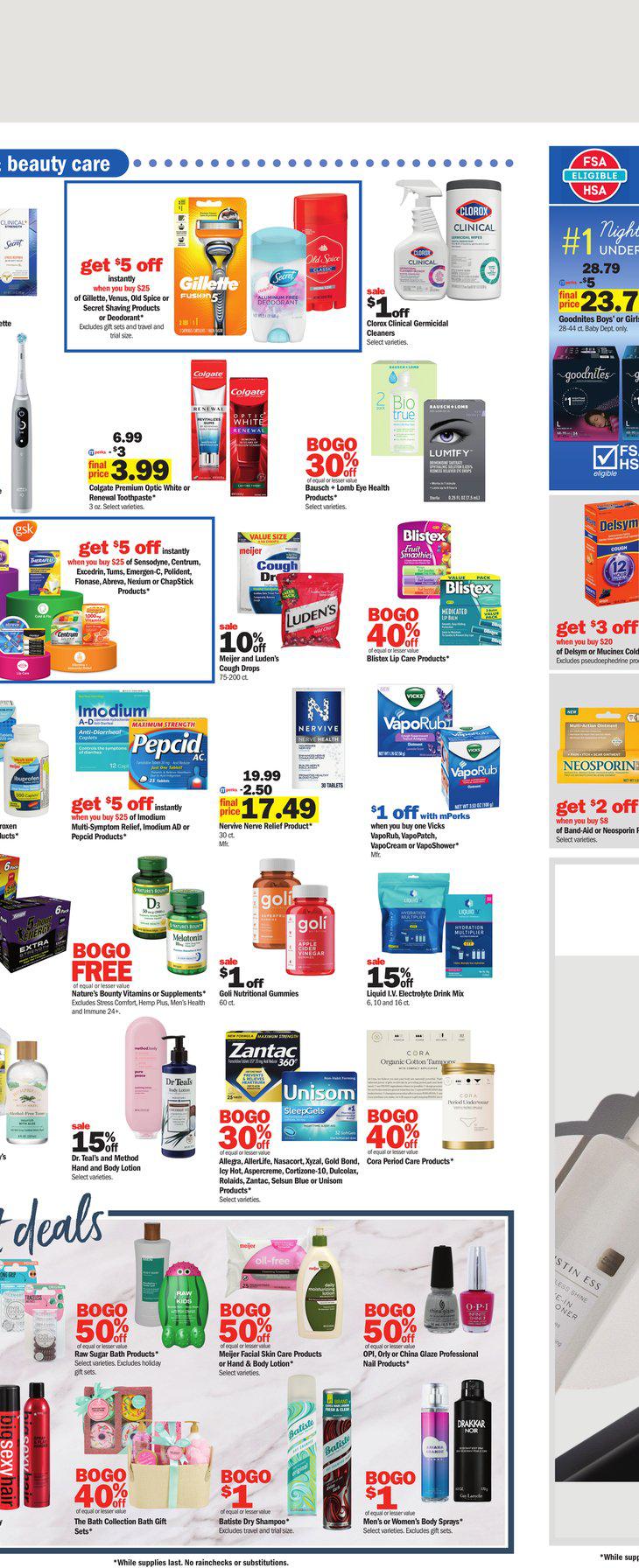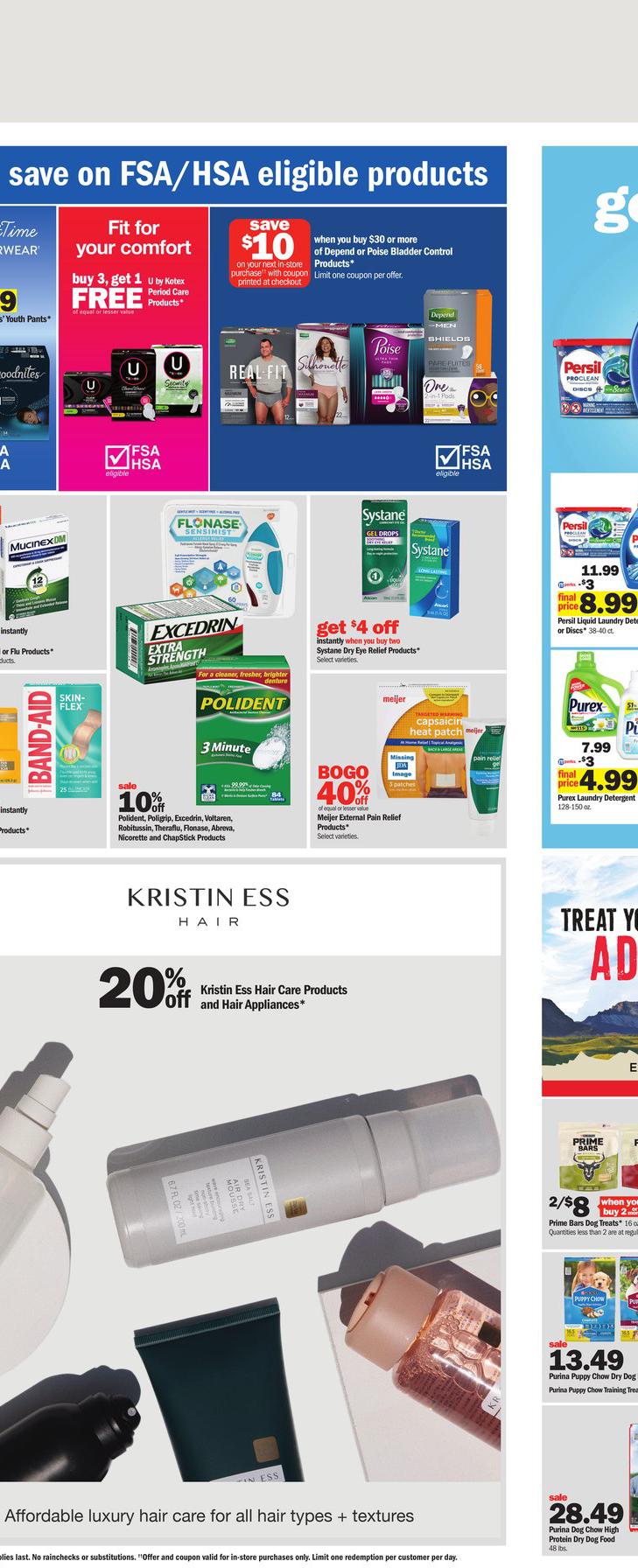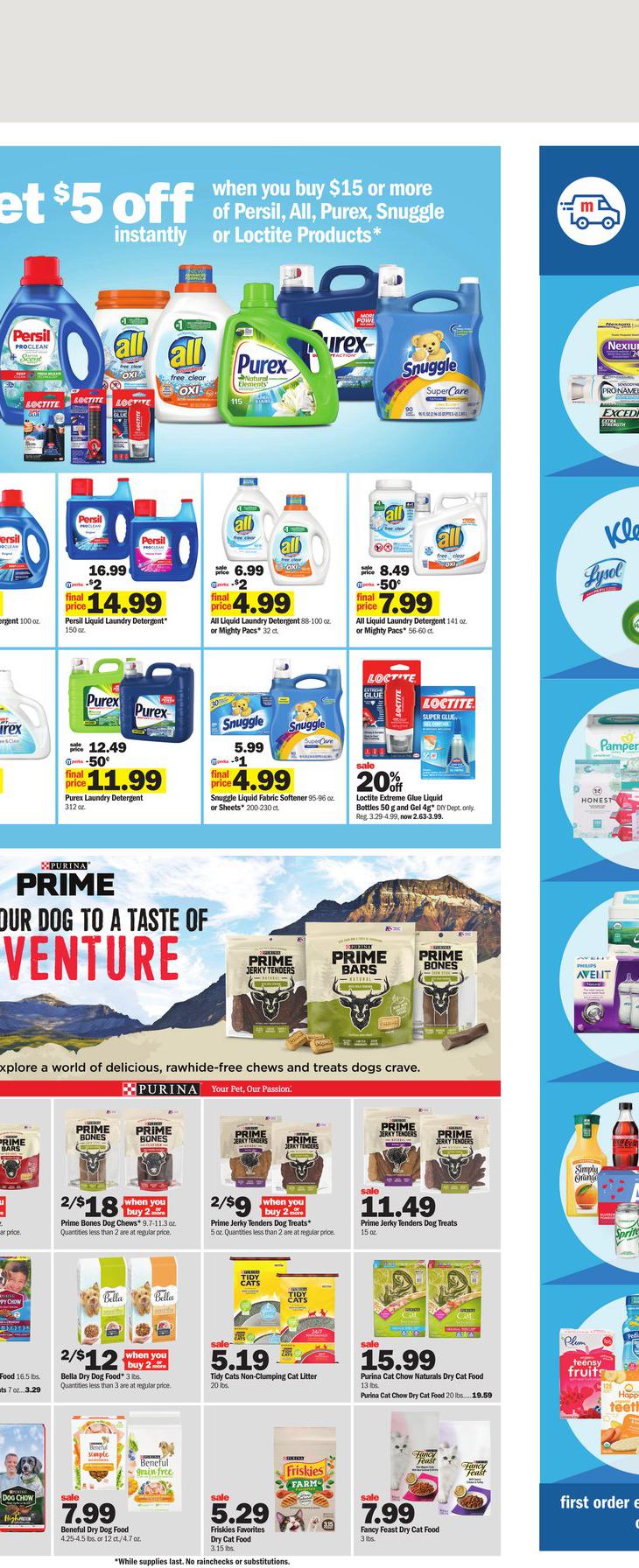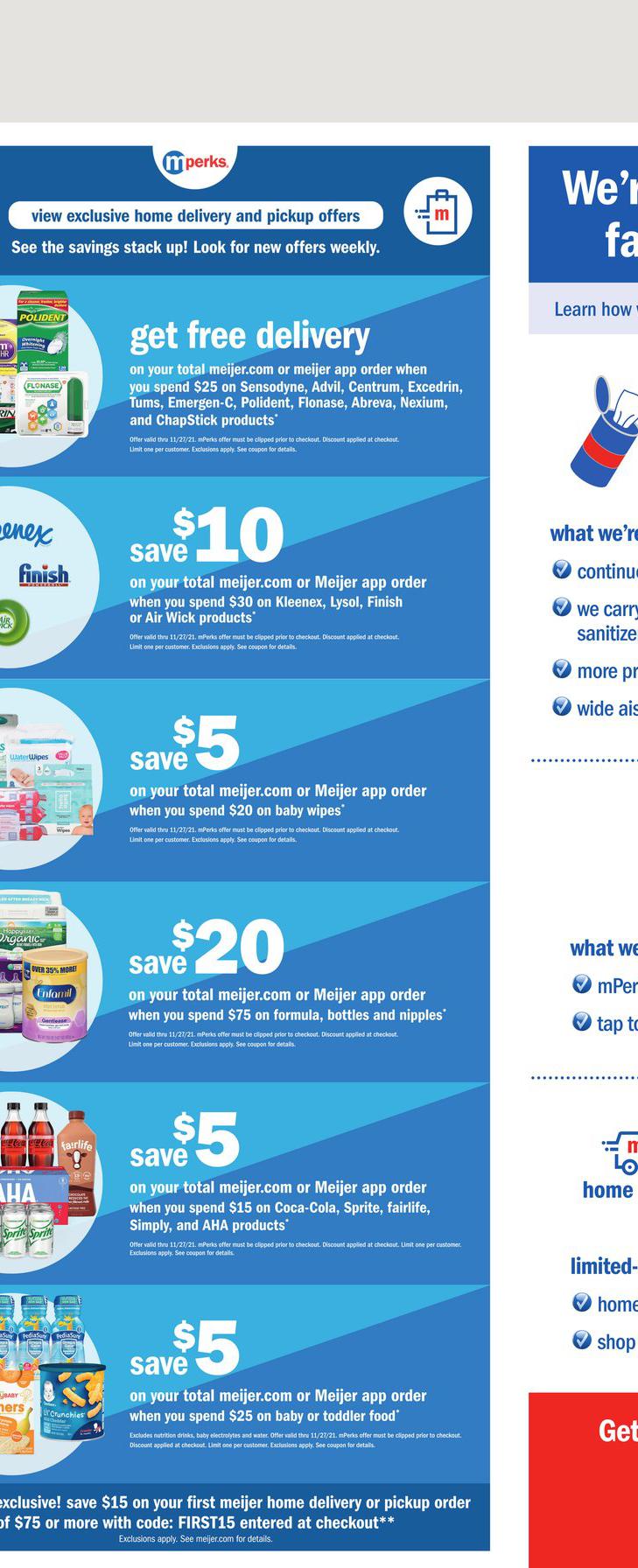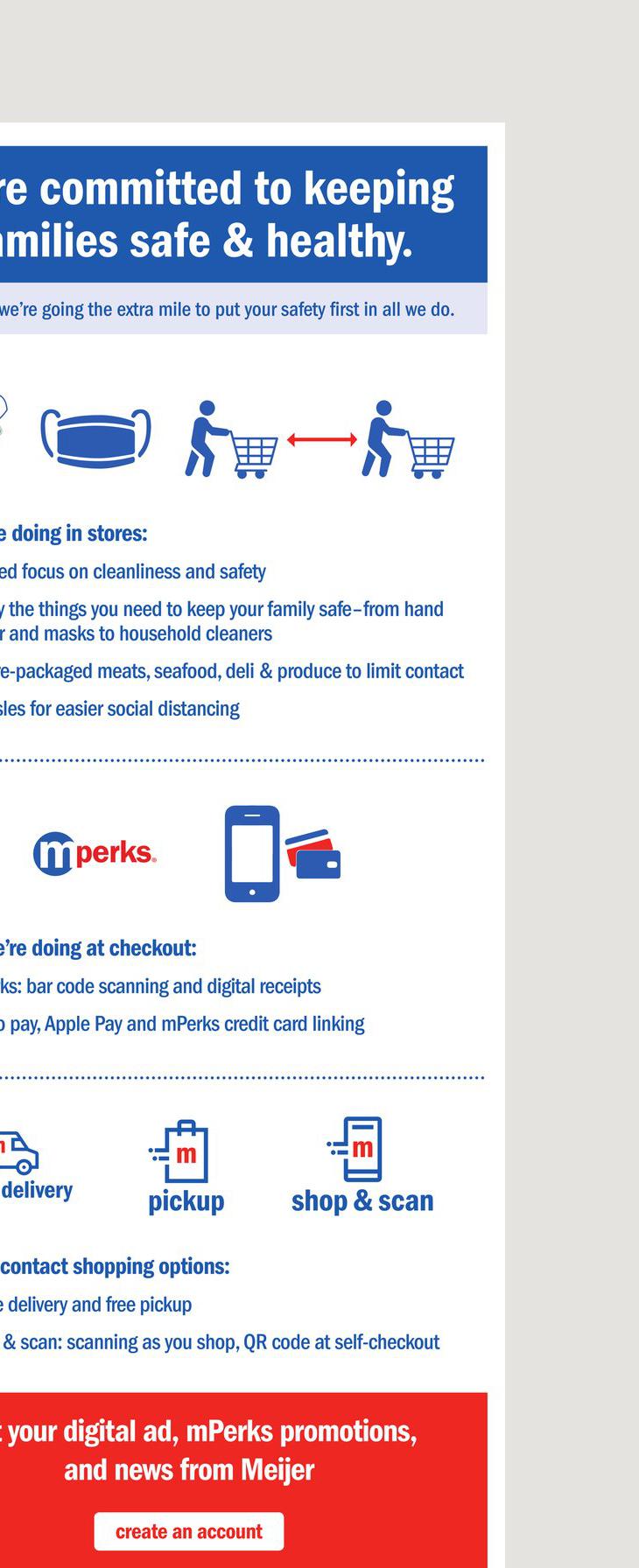 | Market | Flyer | Date |
| --- | --- | --- |
| | Weekly Ad | 10/31/2021 |
| | Alcohol Gift Guide | 11/07/2021 |
| | Holiday Ad | 11/07/2021 |
| | Pets Ad | 11/07/2021 |
| | Weekly Ad | 11/07/2021 |
| | Holiday Ad | 11/14/2021 |
| | Weekly Ad | 11/14/2021 |
| | Black Friday Week | 11/21/2021 |
| | Black Friday 2 day sale | 11/26/2021 |
| | Weekly Ad | 11/21/2021 |
Products in the Flyer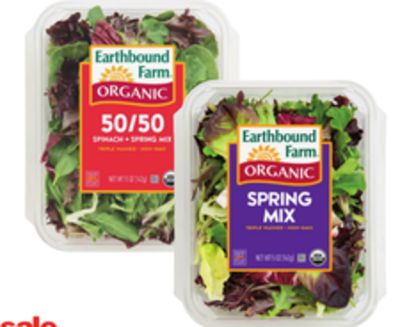 Earthbound Farm Organic Salads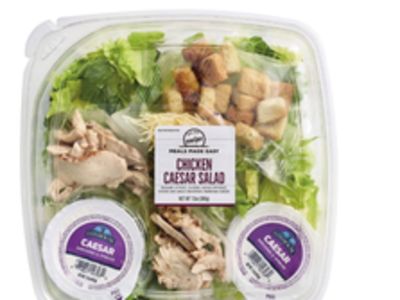 Fresh From Meijer Chicken Caesar or Cranberry Spinach Shareable Salad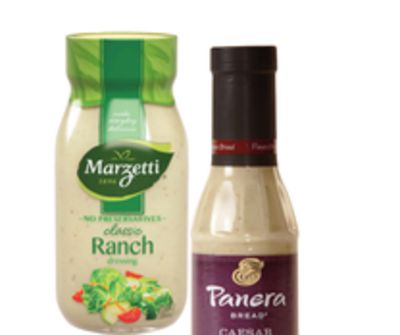 Marzetti Salad Dressings 13 oz. or Panera Bread Salad Dressings 12 oz.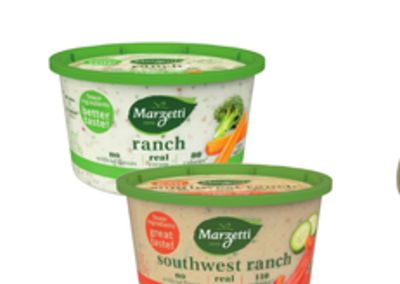 Marzetti Veggie Dip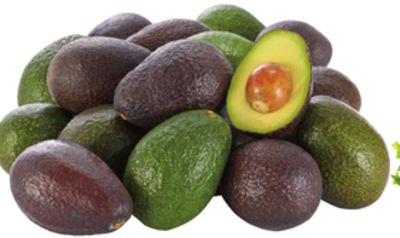 Small Avocados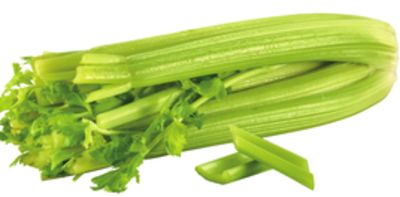 Pascal Celery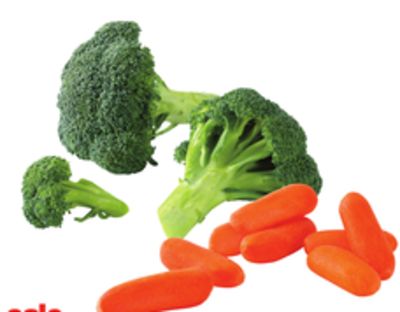 Baby-Cut Carrots 1 lb. bag or Broccoli Crowns Each.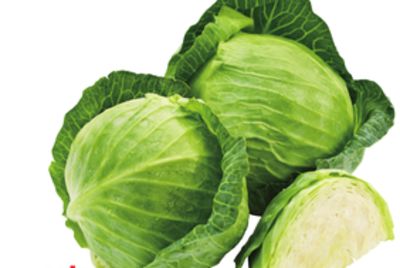 Cabbage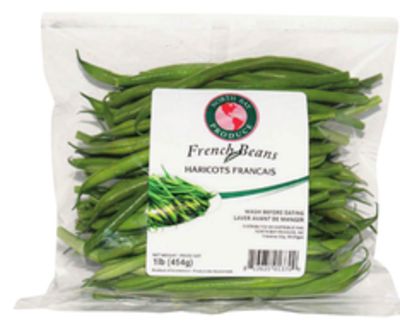 French Beans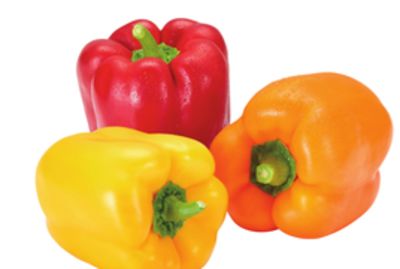 Rainbow Peppers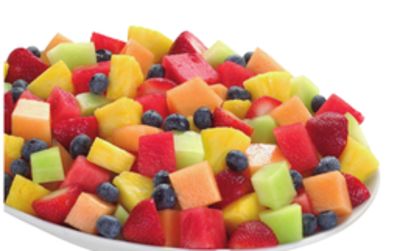 Fresh From Meijer Fruit Frenzy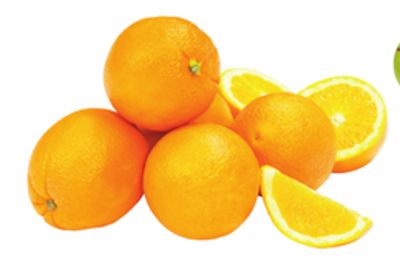 Sweet Seedless Navel Oranges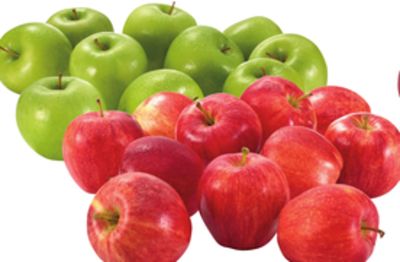 Gala, Fuji or Granny Smith Apples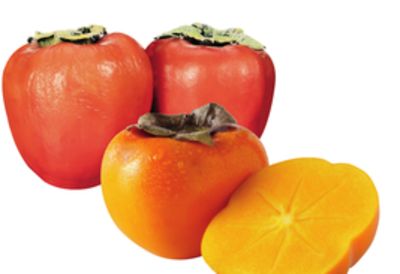 Bulk Fuyu or Hachiya Persimmons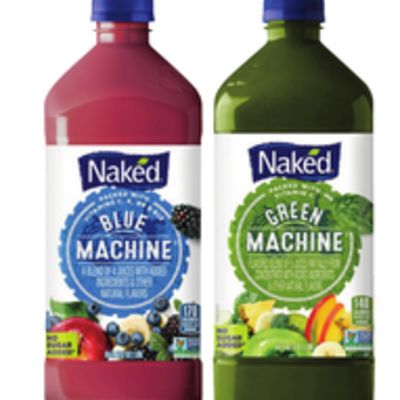 Naked Juice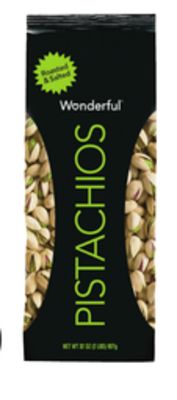 Wonderful Pistachios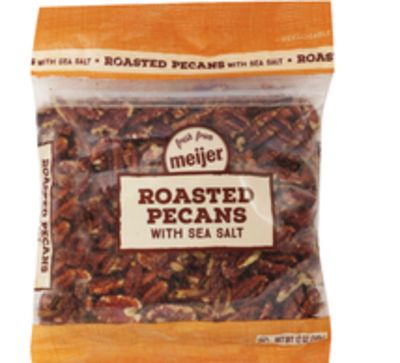 Fresh From Meijer Raw or Roasted Whole Pecans or Raw Pecan Pieces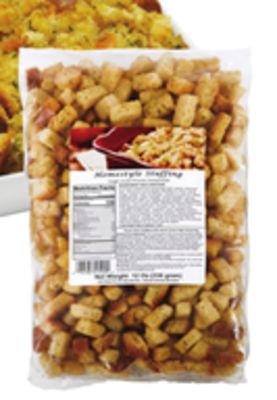 Homestyle Bread Stuffing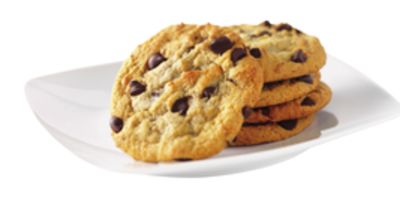 20 Ct. Ultimate or Seasonal Shaped Sugar Cookies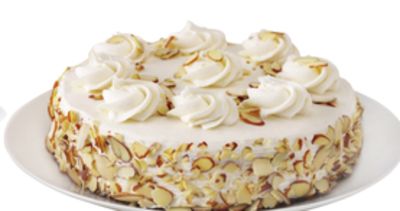 8" Italian Cream Cheese Cake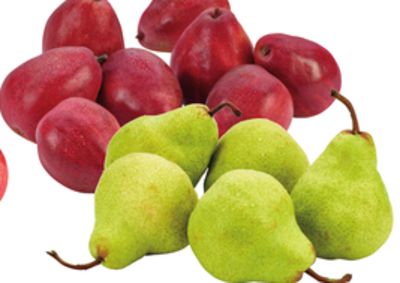 Bulk Bartlett, Anjou, Bosc or Red Pears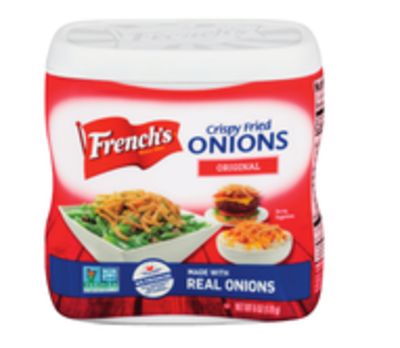 French's Fried Onions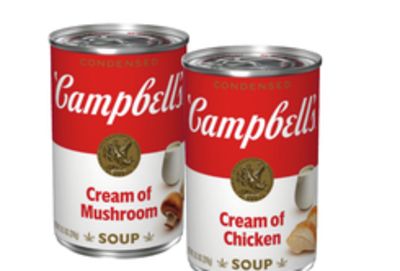 Campbell's Condensed Cream of Chicken or Cream of Mushroom Soup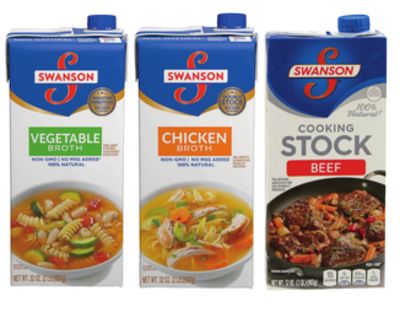 Swanson Broth or Stock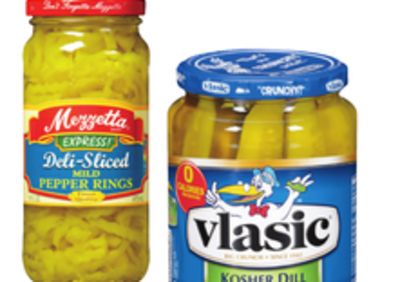 Vlasic Pickles 16-24 oz. or Mezzetta Peppers 10-16 oz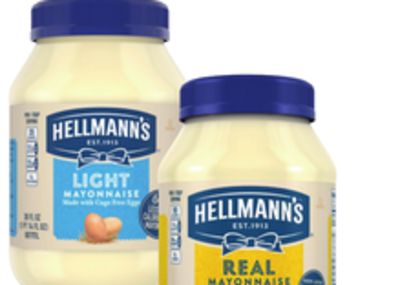 Hellmann's Mayonnaise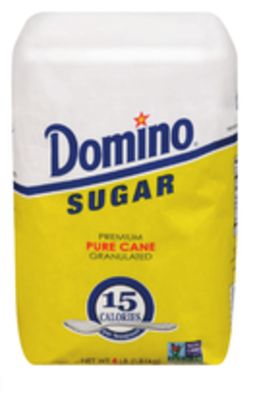 Domino Granulated Pure Cane Sugar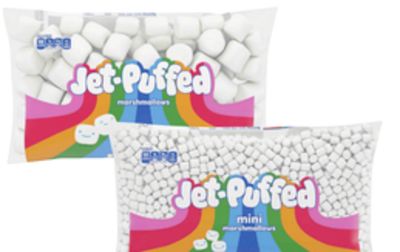 Kraft Jet-Puffed Marshmallows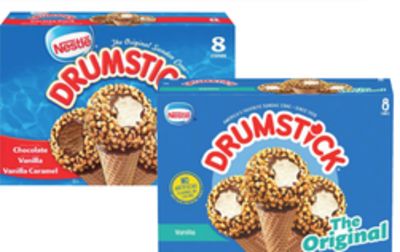 Nestlé Drumstick or Dipped Cones 16.9-36.8 oz. or Mickey Mouse Ice Cream Bars 6 ct./18 oz.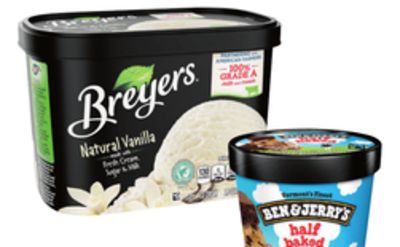 Ben & Jerry's 15.2-16 oz. or Breyers Ice Cream 48 oz.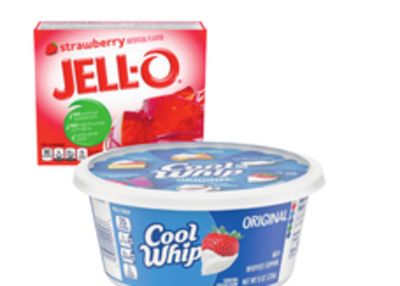 Cool Whip Frozen Topping 8 oz. or Jell-O Gelatin or Pudding .6-6 oz.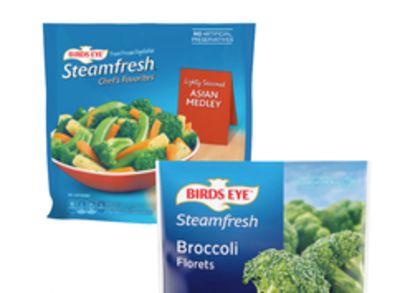 Birds Eye Steamfresh or Chef's Favorites Frozen Vegetables
Birds Eye Voila! Frozen Meals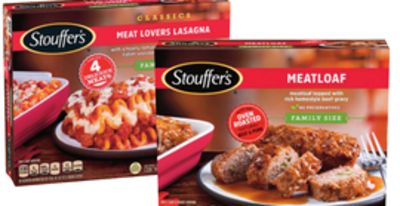 Stouffer's Family Size Frozen Meal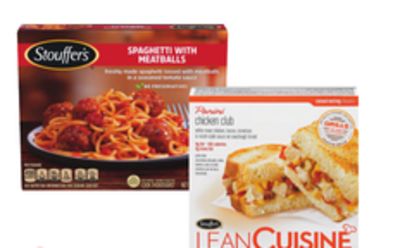 Lean Cuisine 6-10.8 oz. or Stouffer's Frozen Meals 8.8-12.87 oz.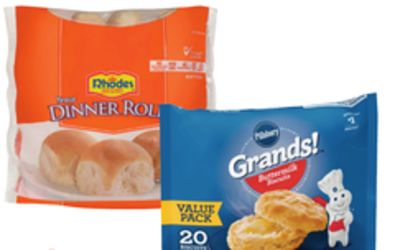 Pillsbury Grands! Frozen Biscuits 41.6 oz. or Rhodes Rolls or Bread Dough 23-48 oz.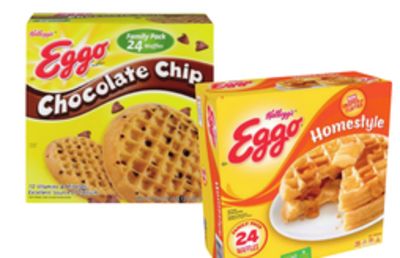 Eggo Frozen Waffles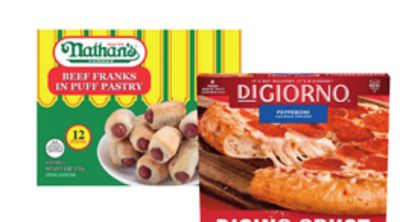 DiGiorno Rising, Thin Crust or Hand Tossed Frozen Pizza 18-30.3 oz. or Nathan's Frozen Puff Pastry or Bagel Dogs 17-18 oz.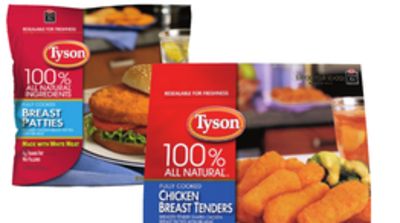 Tyson Frozen Bagged Chicken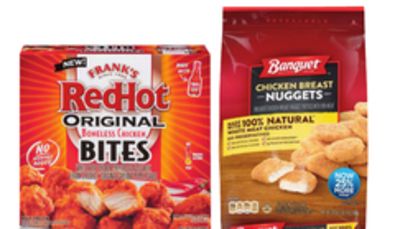 Banquet Frozen Chicken 24-30 oz. or Frank's Red Hot Chicken Bites 11-15 oz.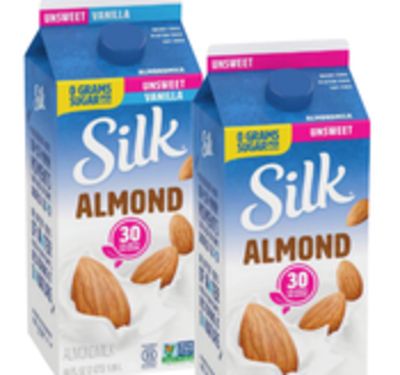 Silk Almondmilk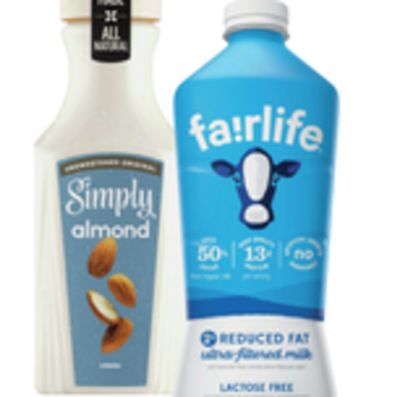 Fairlife or Fairlife DHA Ultra-Filtered Milk 52 oz. or Simply Almond or Oat 46 oz.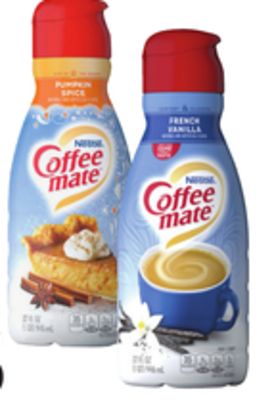 Coffee mate Creamer 32 oz. or Natural Bliss 16 oz.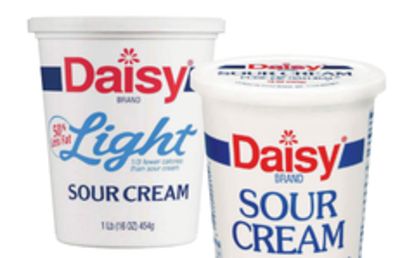 Daisy Sour Cream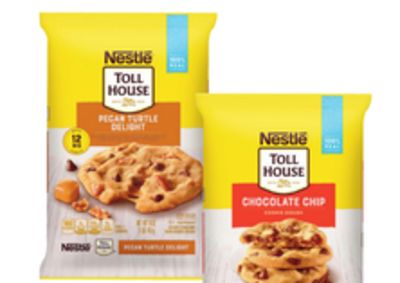 Nestlé Refrigerated Cookie Dough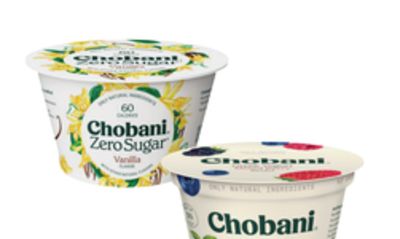 Chobani Yogurt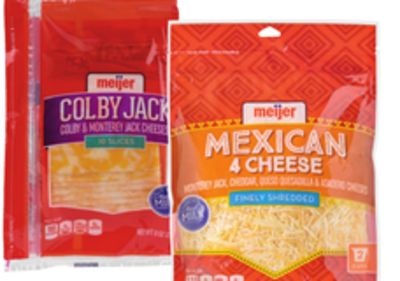 Meijer Shredded, Sliced or Chunk Cheese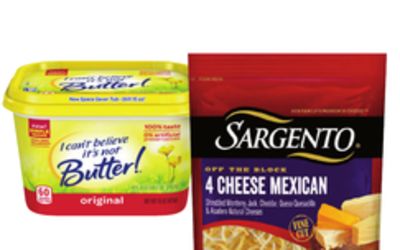 Sargento Shredded Cheese 5-8 oz., I Can't Believe It's Not Butter 8-15 oz. or Country Crock Plant Based Butter Quarters 16 oz.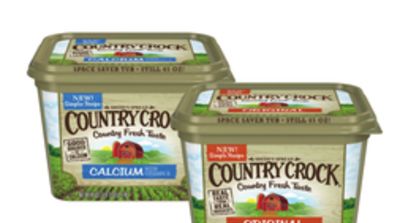 Country Crock Spread
Kraft Philadelphia Cream Cheese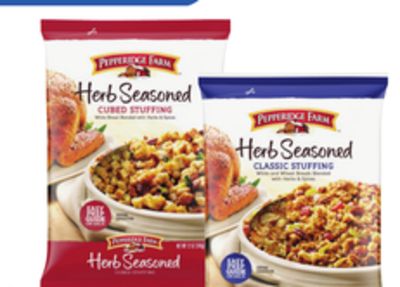 Pepperidge Farm Stuffing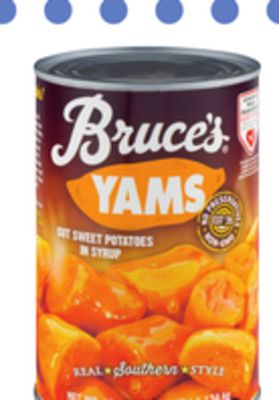 Bruce's Yams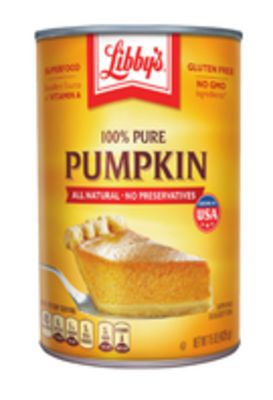 Libby's 100% Pure Pumpkin
Nestlé Carnation Evaporated Milk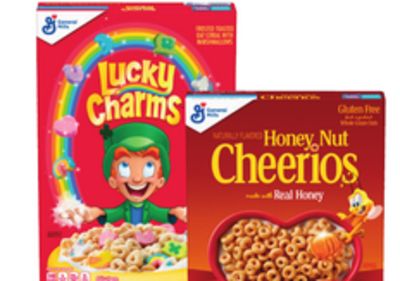 General Mills Cereal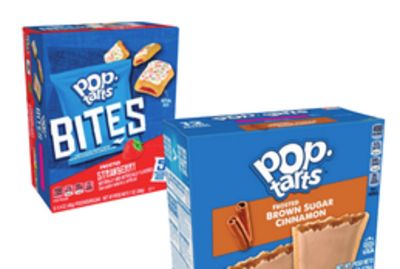 Kellogg's Pop-Tarts 12 ct./20.3 oz. or Pop-Tarts Bites 5 ct./1.4 oz.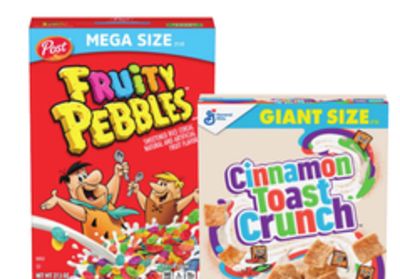 General Mills Giant Size 26.1-29 oz. or Post Mega Size Fruity or Cocoa Pebbles Cereal 27.5 oz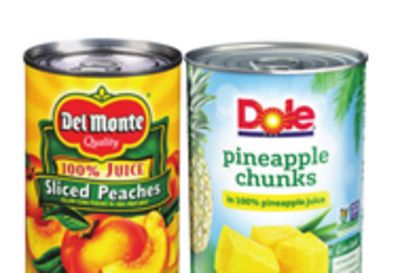 Dole Canned Pineapple 20 oz. or Del Monte Canned Fruit 14.5-20 oz.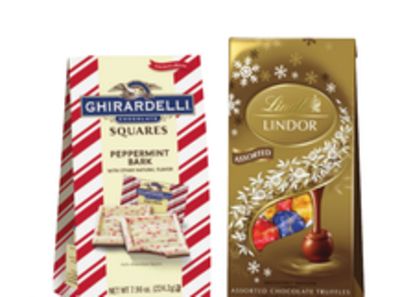 Lindt Lindor or Ghirardelli Holiday Candy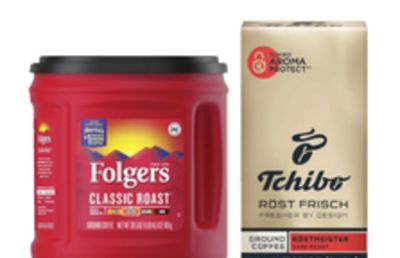 Folgers Ground Coffee 20.6-30.5 oz. or Tchibo Coffee 12 oz. bag.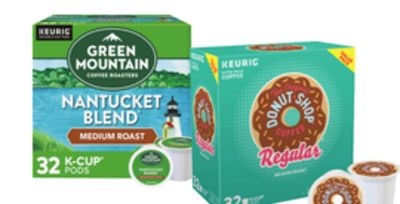 Donut Shop, Green Mountain, Caribou or McCafé Coffee K-Cups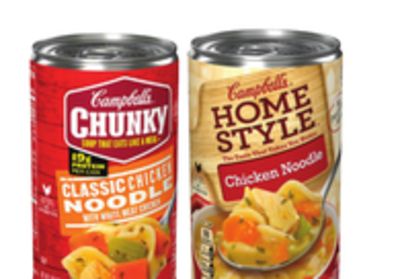 Campbell's Chunky Soup or Homestyle Soup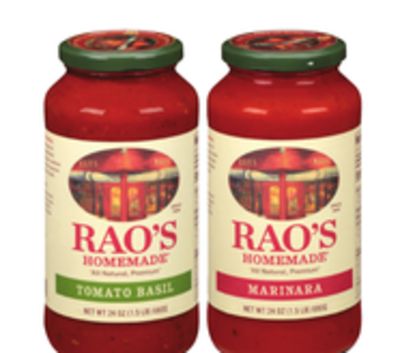 Rao's Pasta Sauce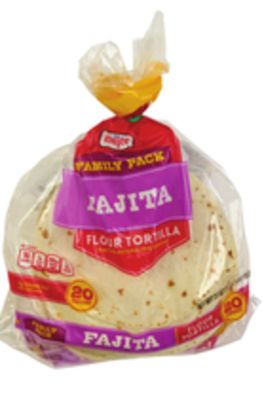 Meijer Fajita Flour Tortilla Family Pack
Lay's Potato Chips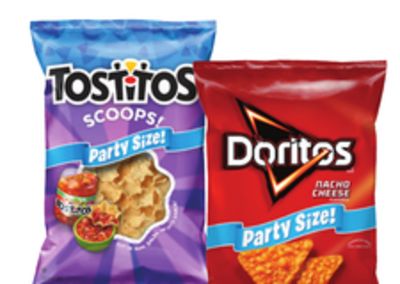 Frito-Lay Party Size Chips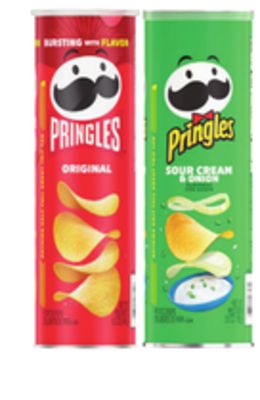 Pringles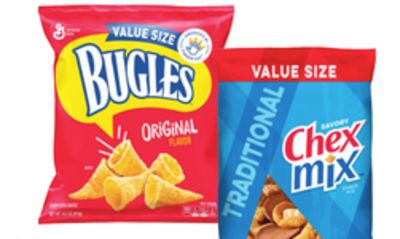 Chex Mix 15 oz. or Bugles Corn Snacks or Gardetto's Snack Mix* 14.5 oz.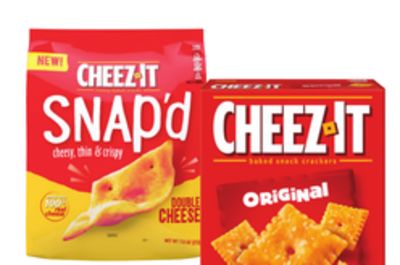 Cheez-It or Cheez-It Snap'd*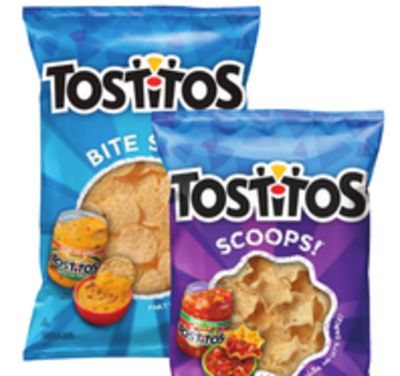 Tostitos Tortilla Chips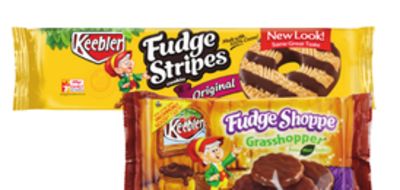 Keebler Fudge Shoppe or Chips Deluxe 7-15 oz. or Mother's Circus Cookies 9-11 oz.
7UP Products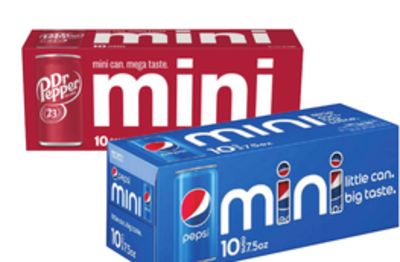 Pepsi or 7UP Products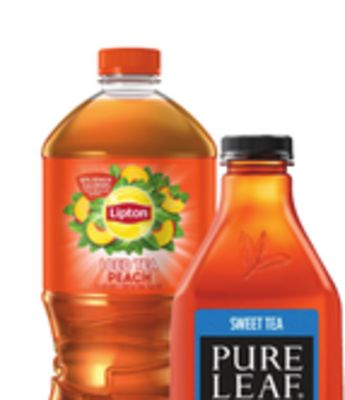 Pure Leaf or Lipton Tea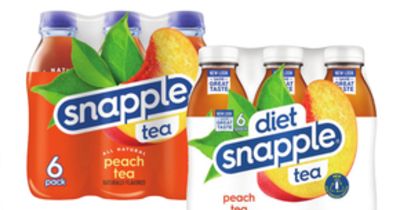 Snapple Tea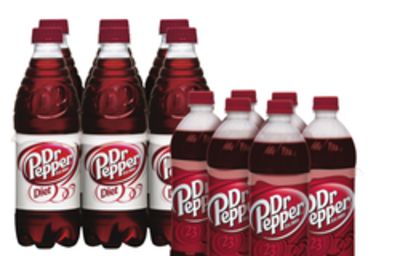 Dr Pepper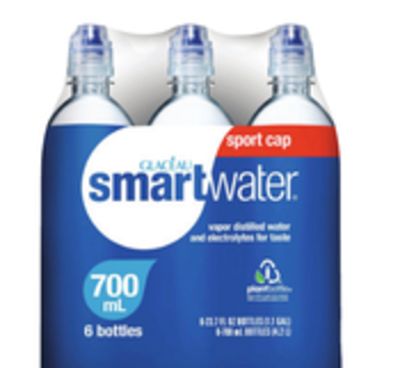 Glaceau Smartwater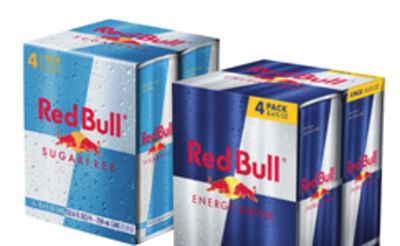 Red Bull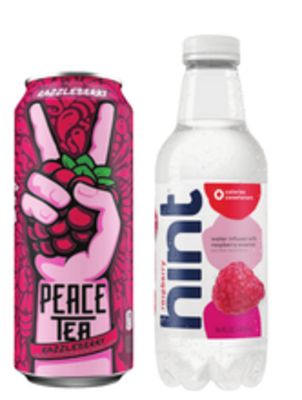 Peace Tea 23 oz. can or Hint Unsweetened Water 16 oz. bottle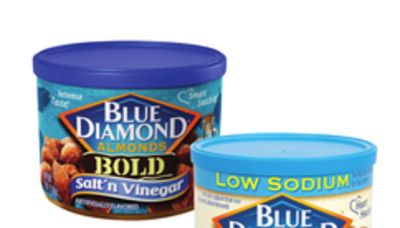 Blue Diamond Almonds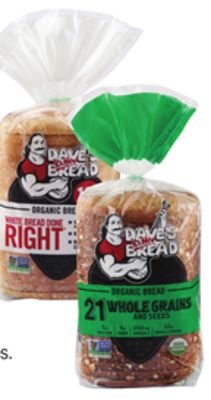 Dave's Killer Bread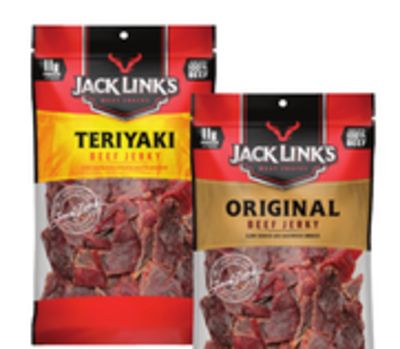 Jack Link's Jerky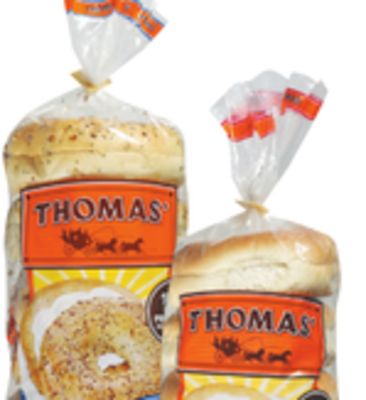 Thomas' Bagels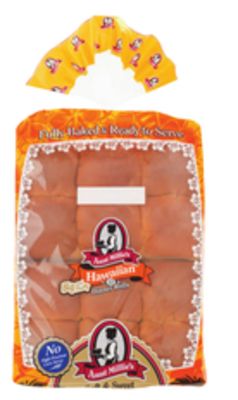 Aunt Millie's Big & Fluffy Rolls*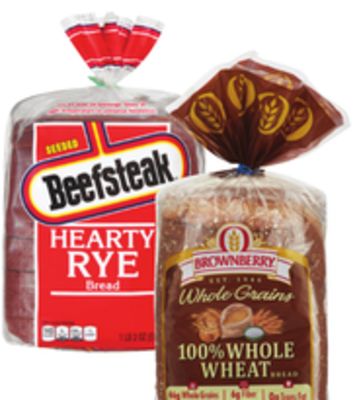 Brownberry Bread 24 oz. or Beefsteak Bread 18 oz.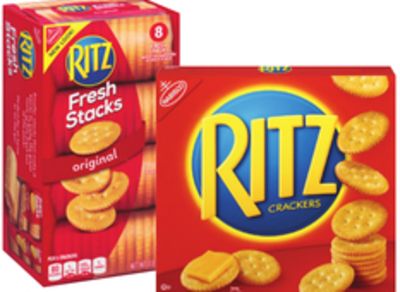 Nabisco Ritz Crackers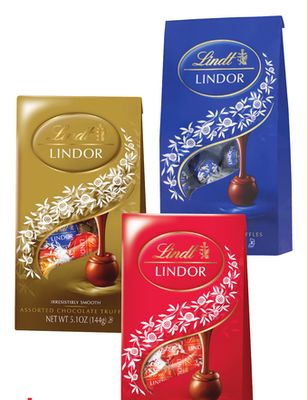 Lindt Truffles or Chocolates*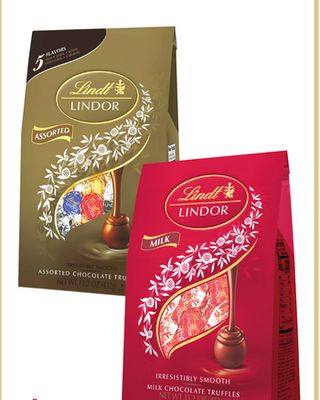 Lindt Truffles or Chocolates*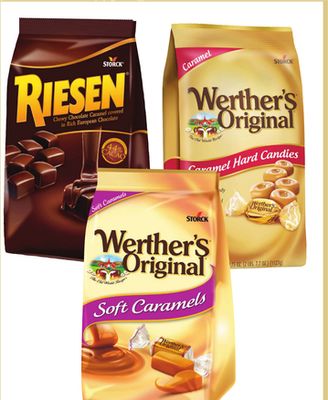 Werther's or Riesen Large Bag Candy*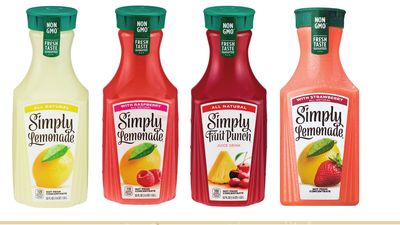 Simply Drinks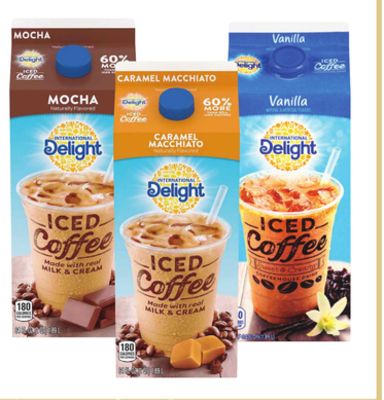 International Delight Iced Coffee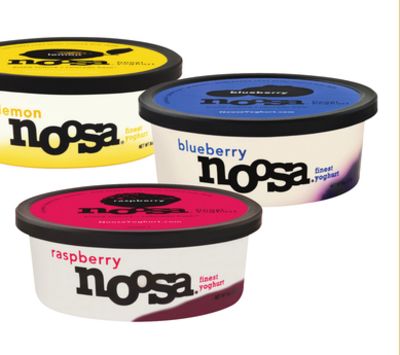 Noosa Yoghurt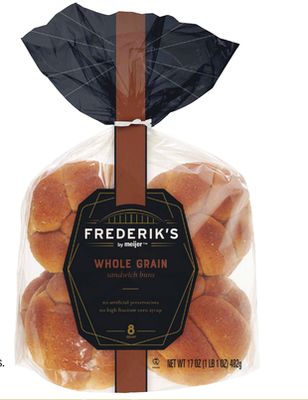 Frederik's by Meijer Buns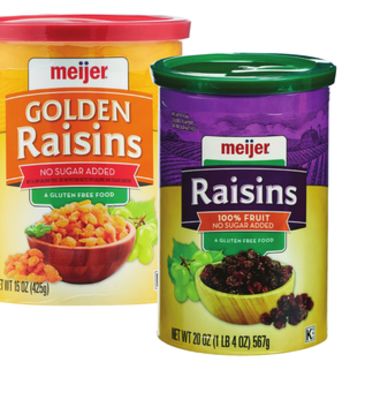 Meijer Raisins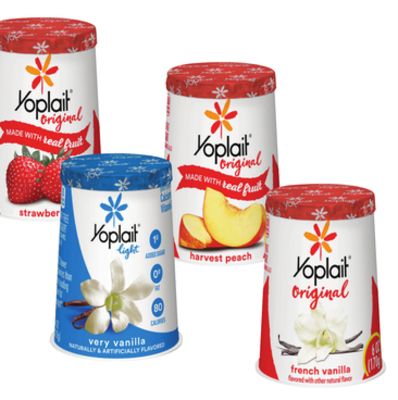 Yoplait Yogurt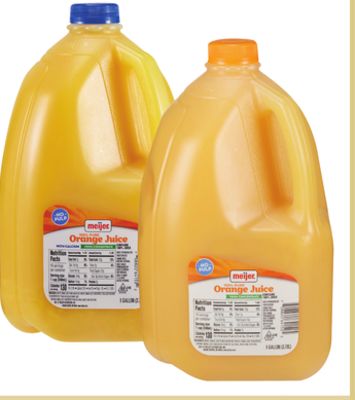 Meijer Orange Juice from Concentrate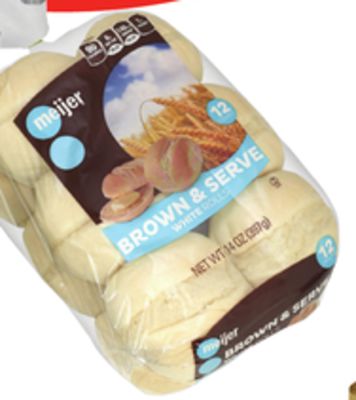 Meijer Brown & Serve White Rolls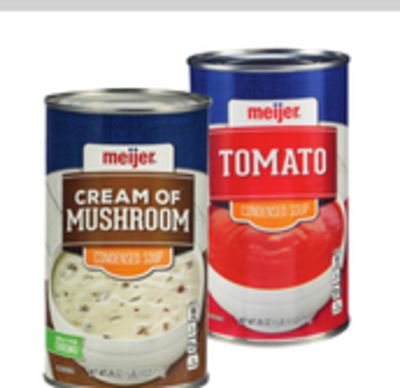 Meijer Condensed Cream of Mushroom or Tomato Soup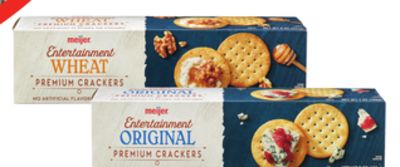 Meijer Entertainment Crackers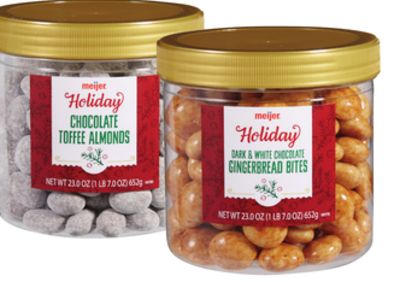 Meijer Holiday Chocolates*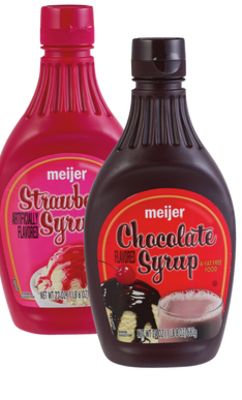 Meijer Chocolate or Strawberry Syrup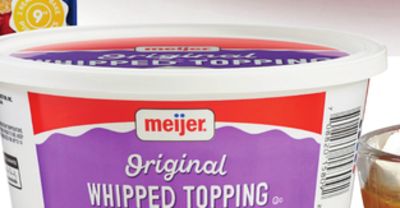 Meijer Whipped Topping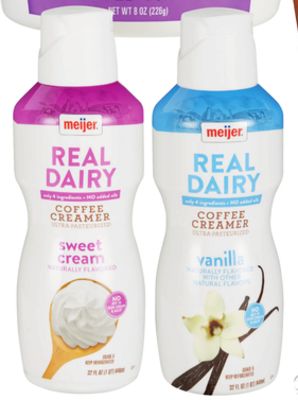 Meijer Real Dairy Coffee Creamer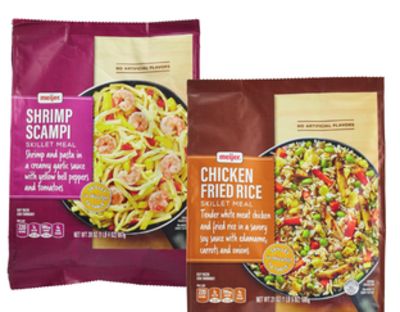 Meijer Frozen Skillet Meals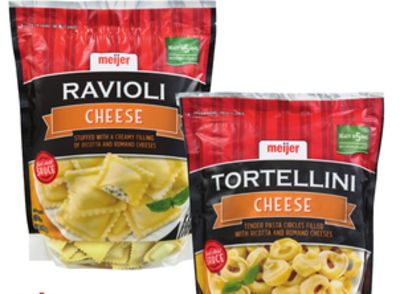 Meijer Frozen Pasta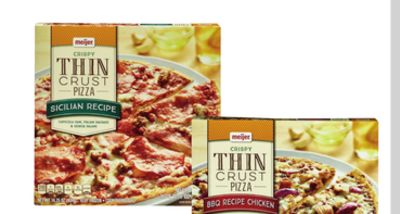 Meijer Thin Crust Pizza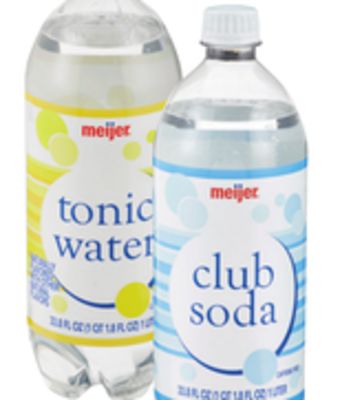 Meijer Club Soda or Tonic Water*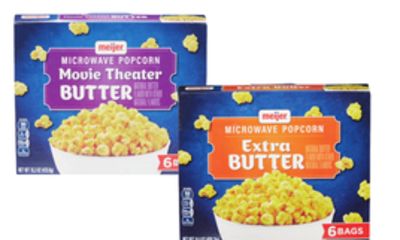 Meijer Microwave Popcorn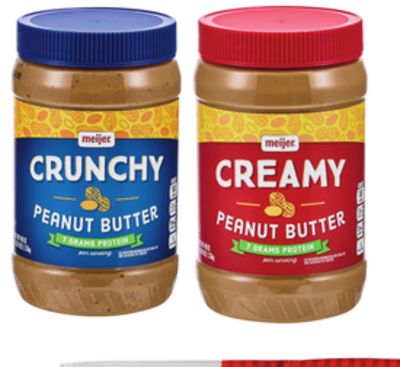 Meijer Creamy or Crunchy Peanut Butter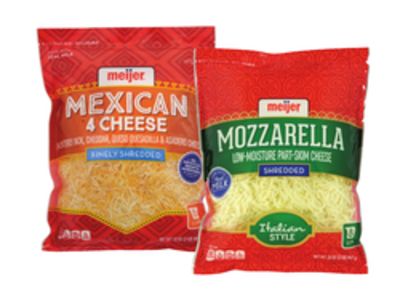 Meijer Shredded Cheese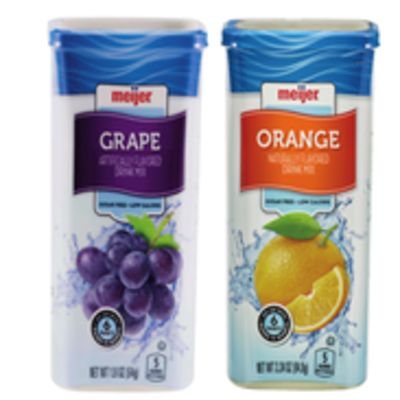 Meijer Drink Mix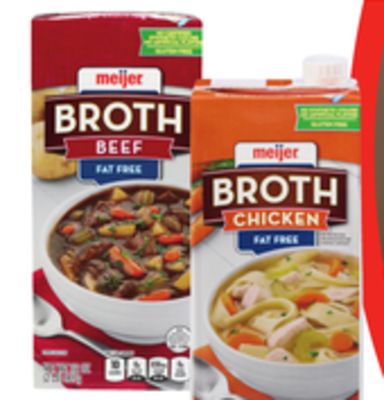 Meijer Broth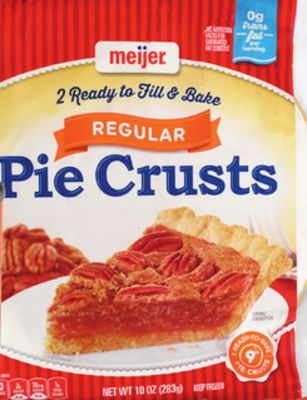 Meijer Pie Crusts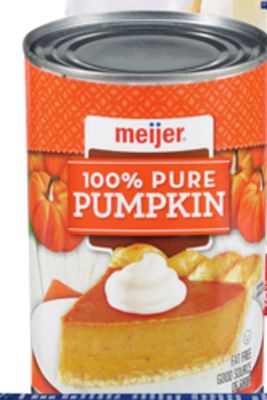 Meijer 100% Pure Pumpkin

Meijer Refrigerated Pie Crusts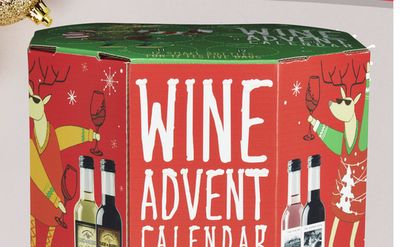 Dancing Reindeer Holiday Wine Advent Calendar*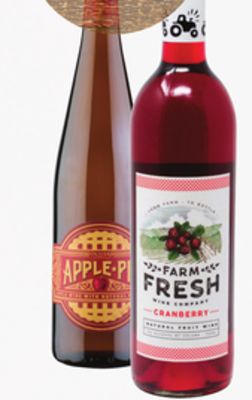 Farm Fresh Cranberry or Oliver Apple Pie Wine*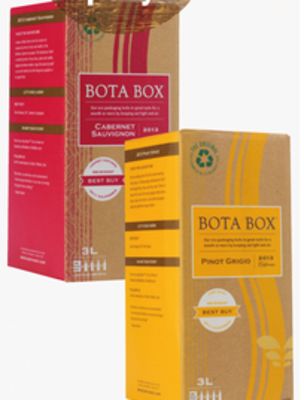 Bota Box Pinot Grigio or Cabernet Sauvignon*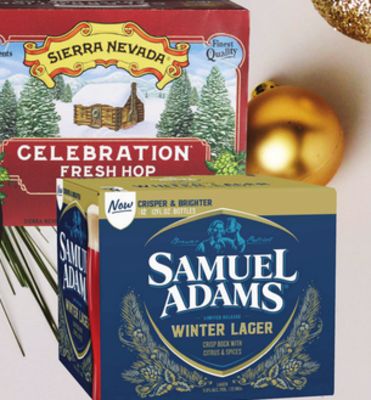 Samuel Adams or Sierra Nevada Seasonal*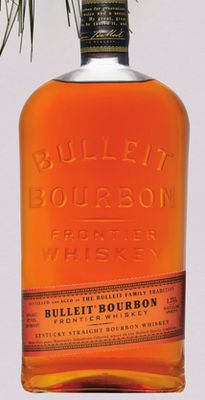 Bulleit Bourbon*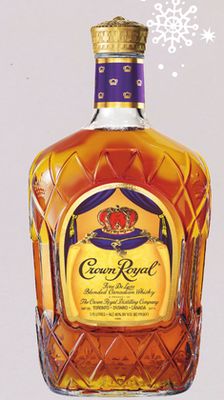 Crown Royal Canadian Whisky*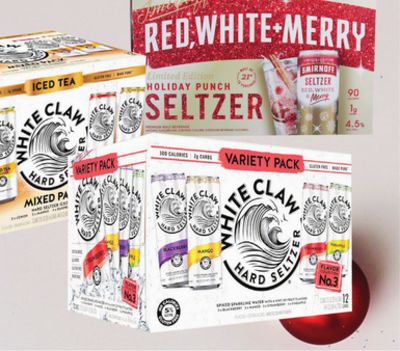 White Claw or Smirnoff Seltzer*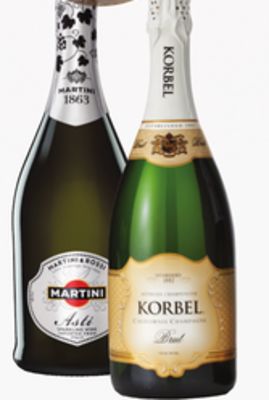 Korbel Brut or Martini & Rossi Asti Spumante*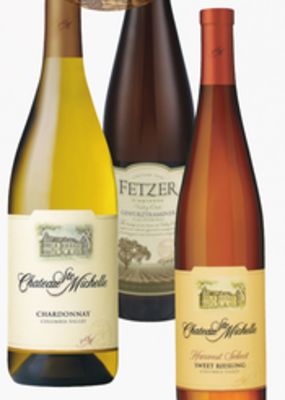 Chateau Ste. Michelle Chardonnay or Harvest Riesling or Fetzer Gewurztraminer*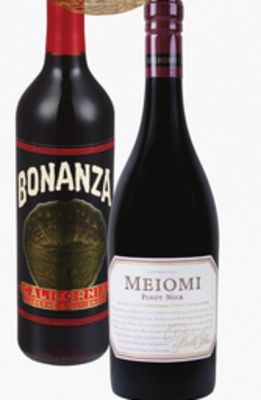 Meiomi Pinot Noir or Bonanza Cabernet Sauvignon*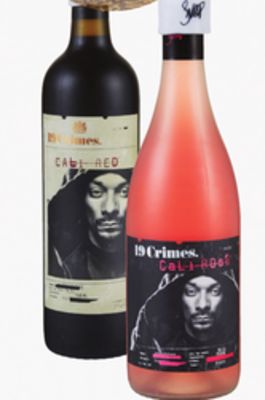 19 Crimes Snoop Dogg Cali Rosé or Cali Red*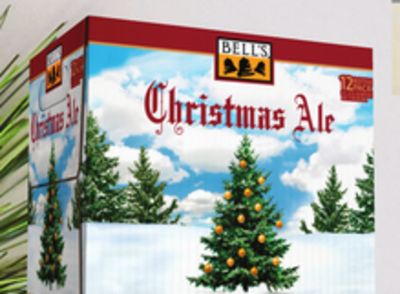 Bell's Seasonal*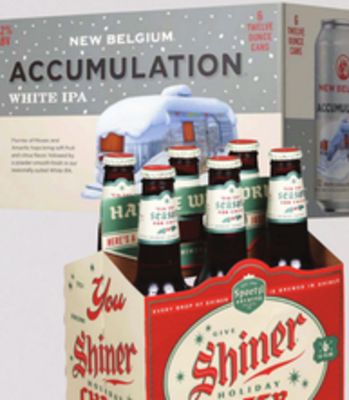 Shiner or New Belgium Seasonal*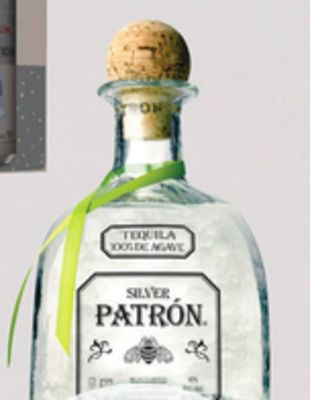 Patron Silver Tequila*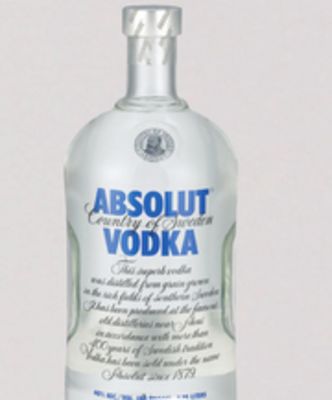 Absolut Vodka*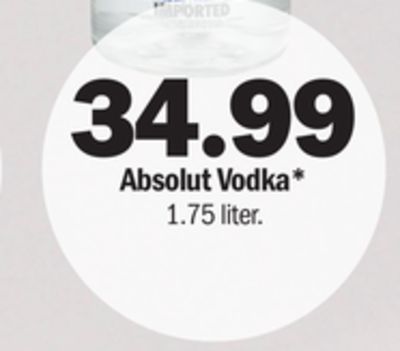 Absolut Vodka*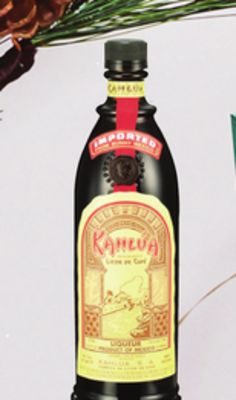 Kahlua Coffee Liqueur*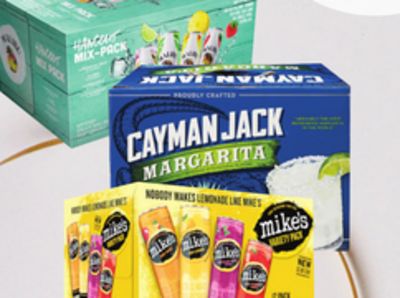 Mike's or Cayman Jack 12 pk./12 oz. cans or 12 pk./11.2 oz. bottles or Malibu Splash* 8 pk./11.2 oz. cans.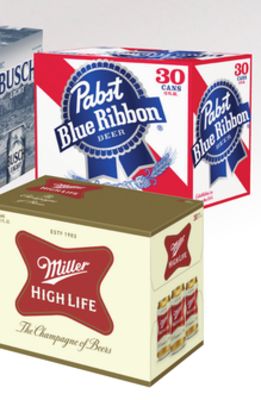 Miller High Life, Pabst Blue Ribbon or Busch*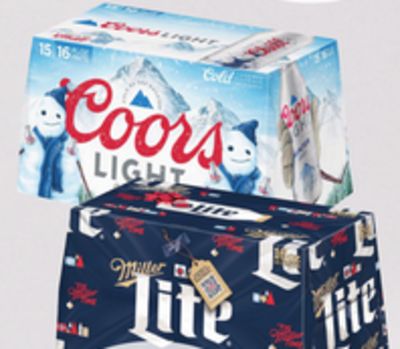 Miller Lite or Coors Light*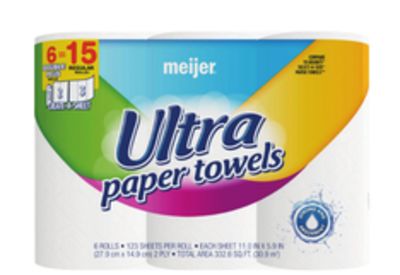 Meijer Ultra Paper Towels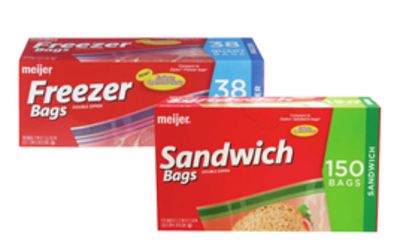 Meijer Reclosable Bags*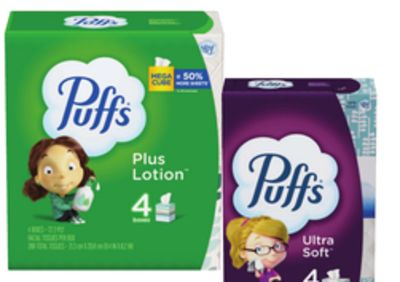 Puffs Facial Tissue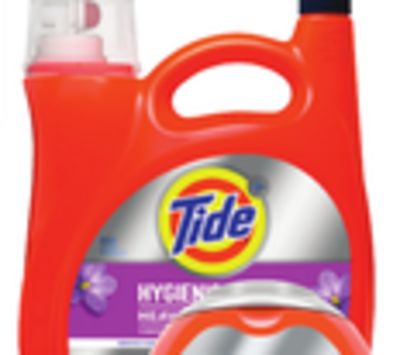 Tide Liquid Detergent 154 oz., Pods 61 or 81 ct., Power Pods 48 ct. or Dreft Detergent 138 oz.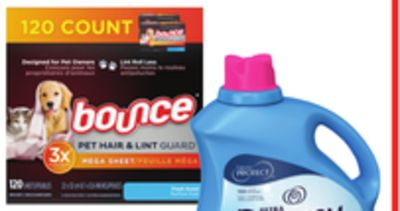 Downy Fabric Enhancer 64-129 oz. or Scent Booster Beads 14.8 oz.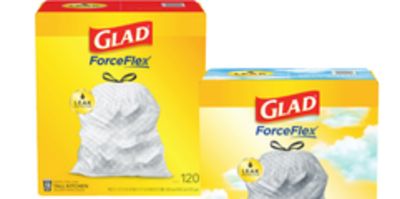 Glad Trash Bags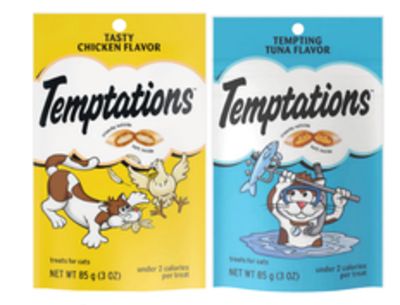 Temptations Cat Treats*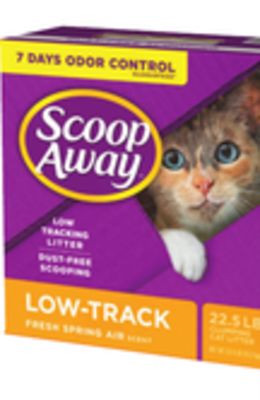 Scoop Away Cat Litter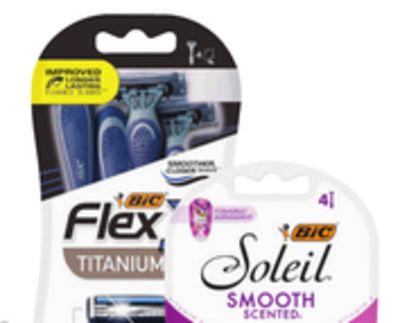 BIC Disposable Razors*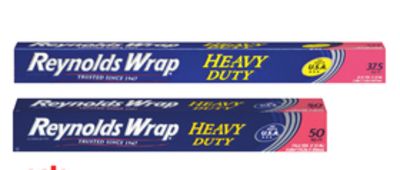 Reynolds Wrap Aluminum Foil 75 sq. ft., Heavy Duty 37.5-50 sq. ft. or Non-Stick 50 sq. ft.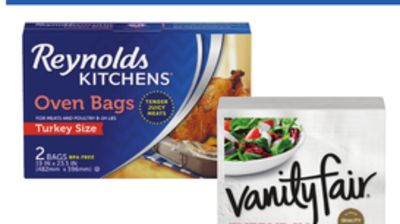 Reynolds Oven Bags 2-4 ct. or Vanity Fair Napkins 40-100 ct.

Meijer Aluminum Foil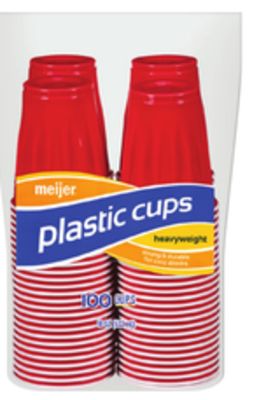 Meijer Plastic Party Cups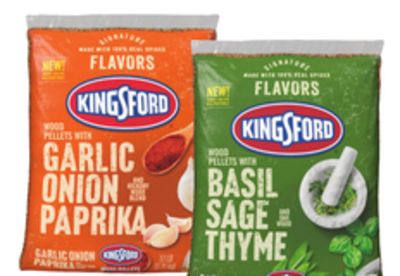 Kingsford Signature Flavors Pellets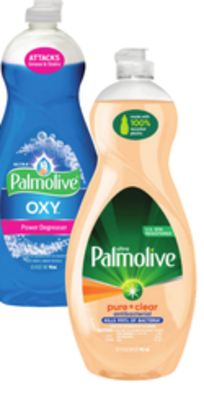 Palmolive Dish Soap*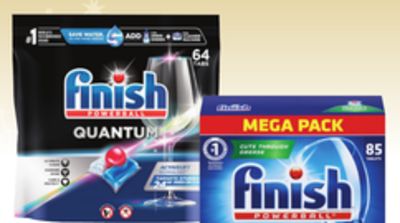 Finish Quantum 50-64 ct., Powerball or Gelpac Dishwasher Tabs* 63-85 ct.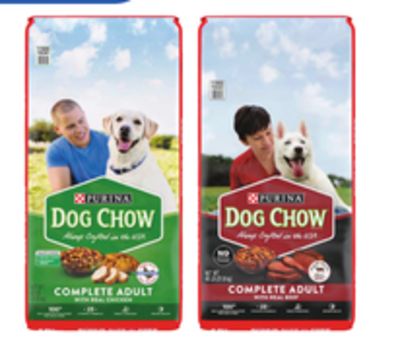 Purina Dog Chow Dry Dog Food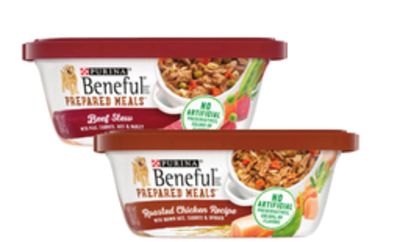 Beneful Prepared Meals Wet Dog Food*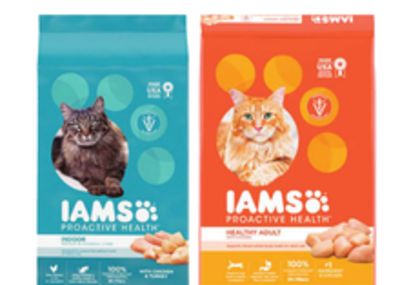 IAMS Proactive Health Dry Cat Food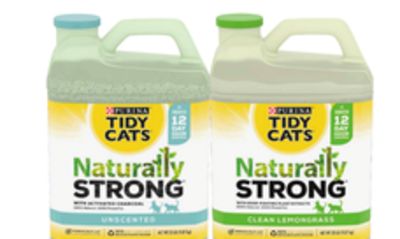 Tidy Cats Naturally Strong Cat Litter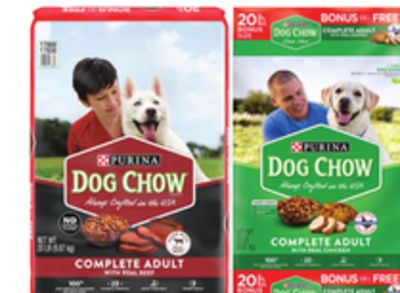 Purina Dog Chow Dry Dog Food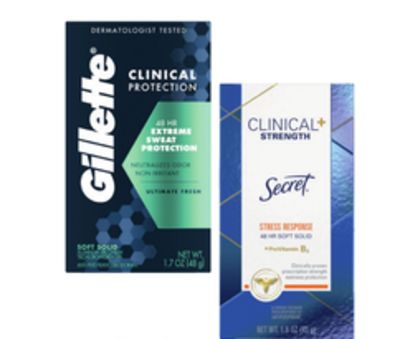 Secret, Old Spice or Gillete Clinical Deodorant*

Oral-B i06 Rechargeable Toothbrush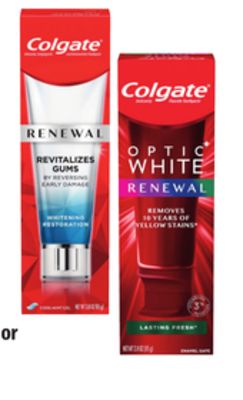 Colgate Premium Optic White or Renewal Toothpaste*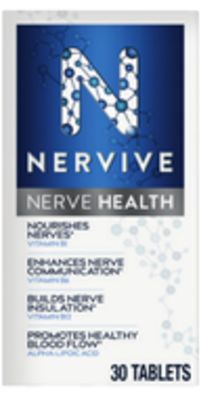 Nervive Nerve Relief Product*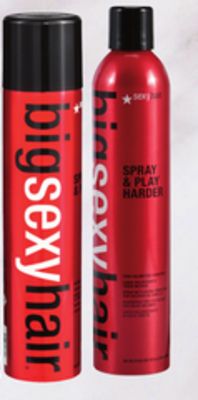 Big Sexy Spray & Play Hair Spray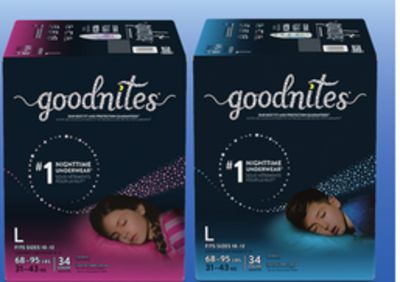 Goodnites Boys' or Girls' Youth Pants*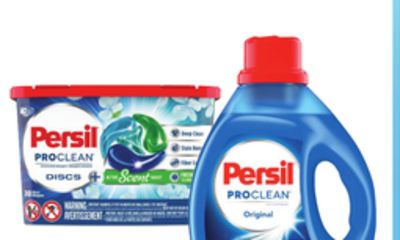 Persil Liquid Laundry Detergent 100 oz. or Discs* 38-40 ct.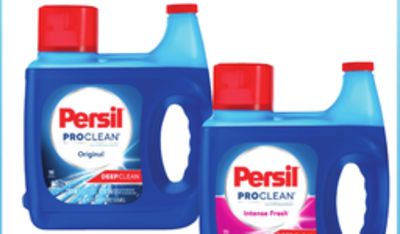 Persil Liquid Laundry Detergent*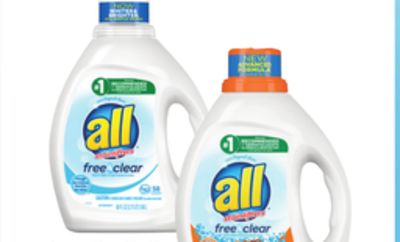 All Liquid Laundry Detergent 88-100 oz. or Mighty Pacs* 32 ct.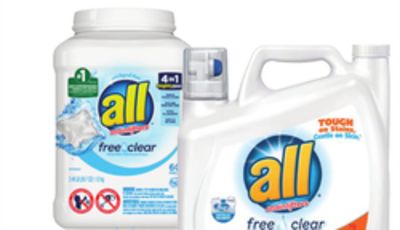 All Liquid Laundry Detergent 141 oz. or Mighty Pacs* 56-60 ct.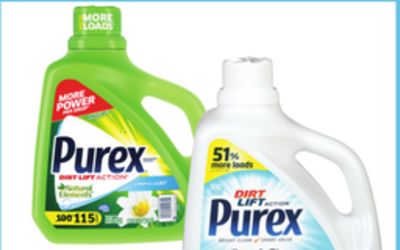 Purex Laundry Detergent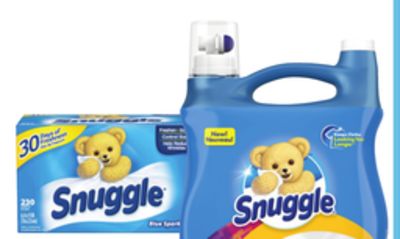 Snuggle Liquid Fabric Softener 95-96 oz. or Sheets* 200-230 ct.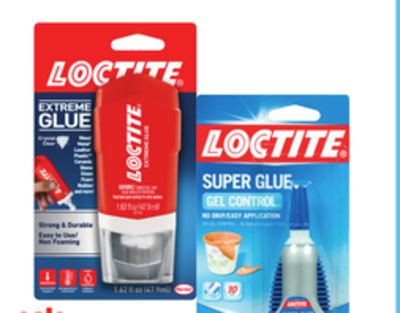 Loctite Extreme Glue Liquid Bottles 50 g and Gel 4g*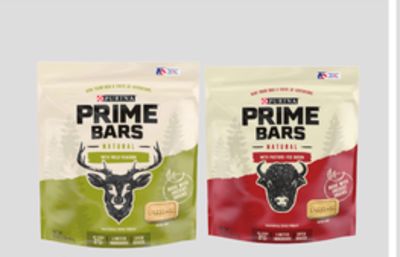 Prime Bars Dog Treats*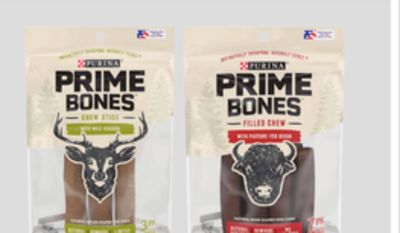 Prime Bones Dog Chews*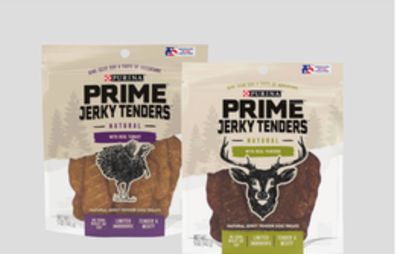 Prime Jerky Tenders Dog Treats*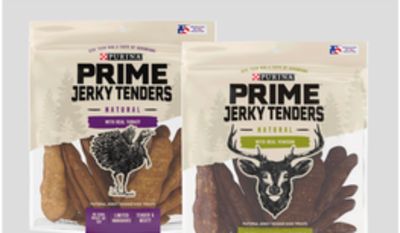 Prime Jerky Tenders Dog Treats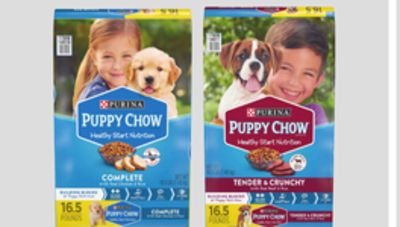 Purina Puppy Chow Dry Dog Food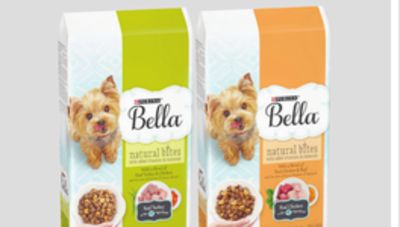 Bella Dry Dog Food*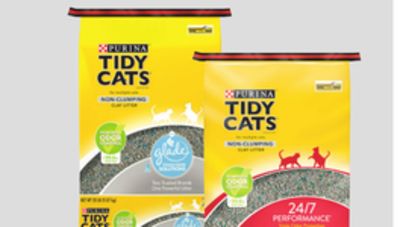 Tidy Cats Non-Clumping Cat Litter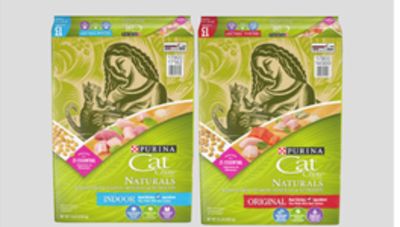 Purina Cat Chow Naturals Dry Cat Food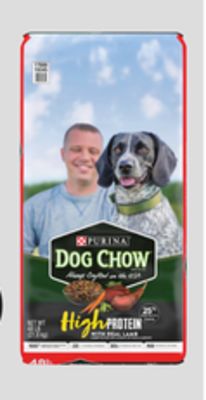 Purina Dog Chow High Protein Dry Dog Food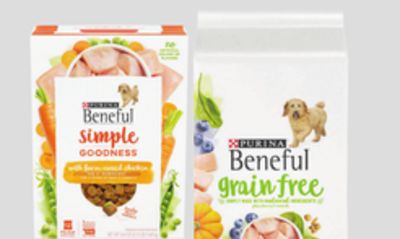 Beneful Dry Dog Food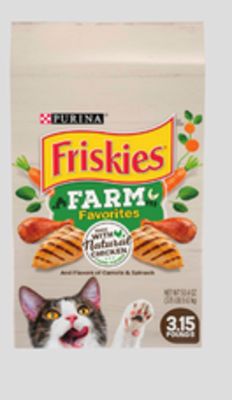 Friskies Favorites Dry Cat Food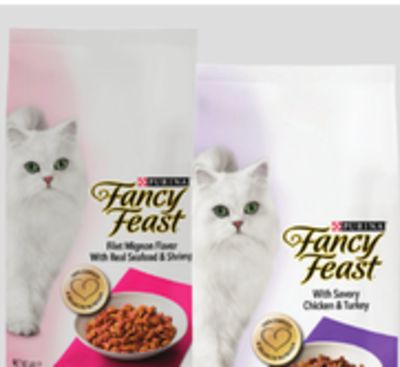 Fancy Feast Dry Cat Food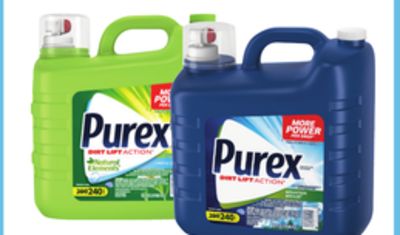 Purex Laundry Detergent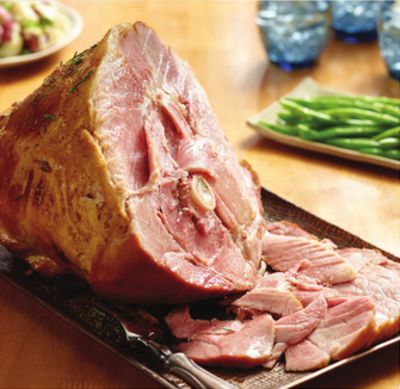 Cook's Shank Portion Ham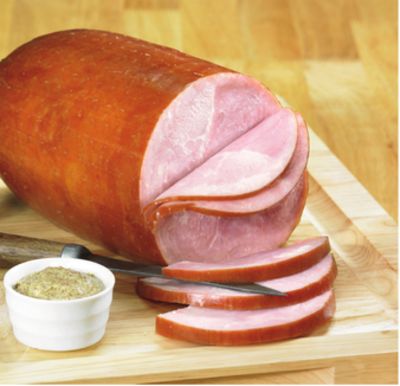 Meijer or Sugardale Whole Boneless Ham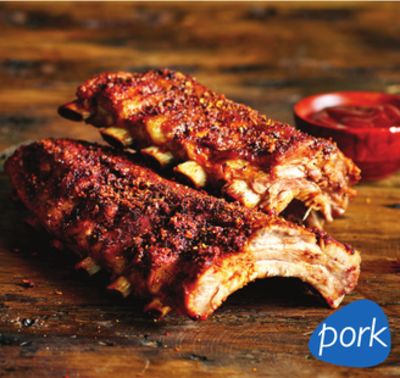 Pork Back Ribs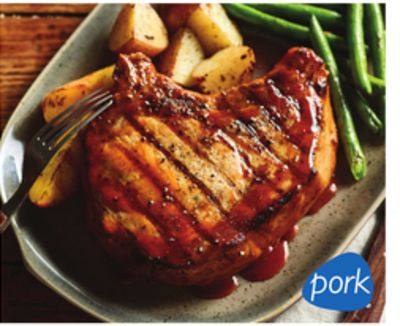 Pork Loin Assorted Chops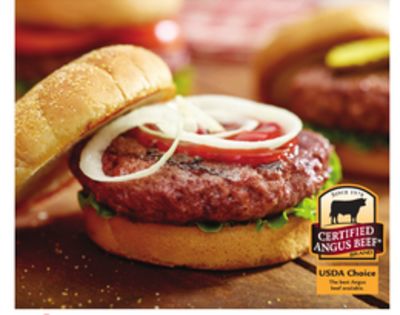 Certified Angus Beef 90% Lean Ground Beef from Sirloin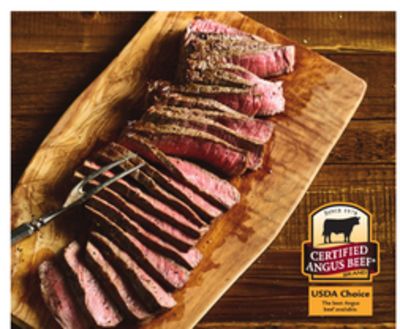 Certified Angus Beef Top Round Roasts or Steaks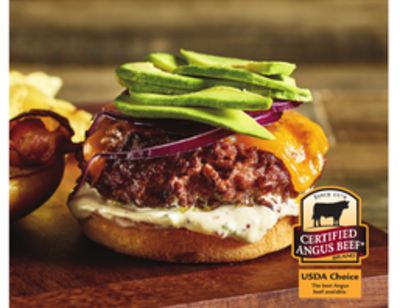 Certified Angus Beef Ground Beef from Chuck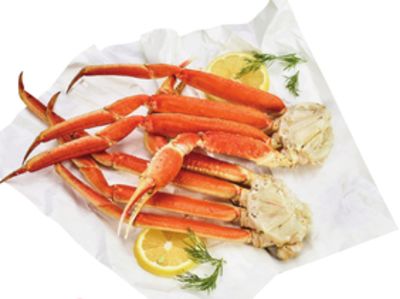 Wild Caught Jumbo Snow Crab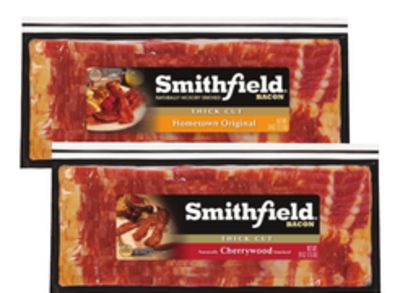 Smithfield Bacon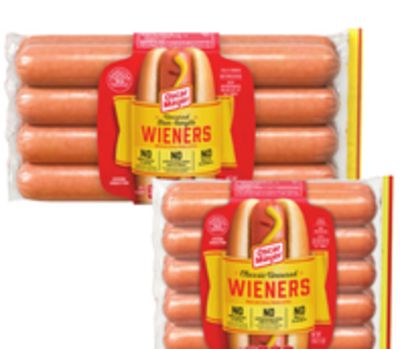 Oscar Mayer Meat Franks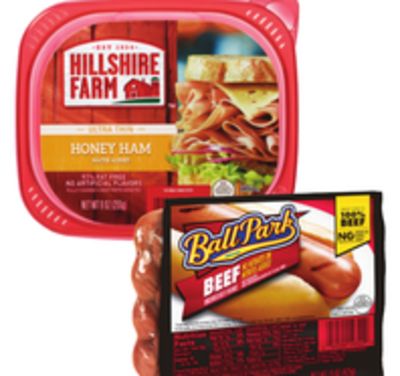 Ball Park Beef Franks or Angus Beef Franks 14-16 oz. or Hillshire Farm Lunchmeat 7-9 oz.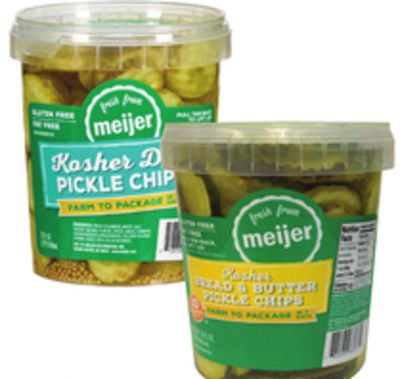 Fresh From Meijer Pickles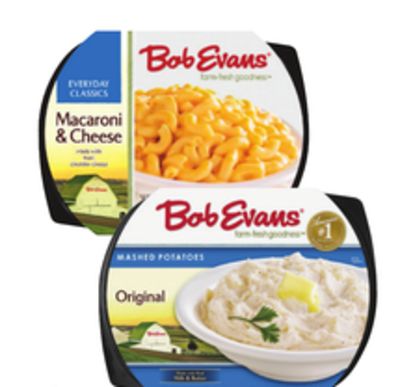 Bob Evans Side Item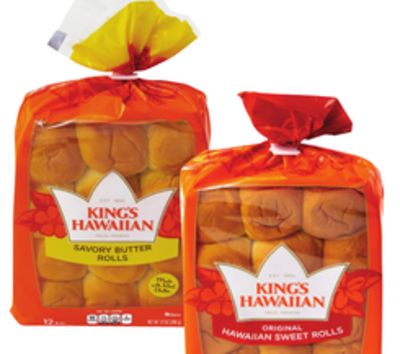 King's Hawaiian Rolls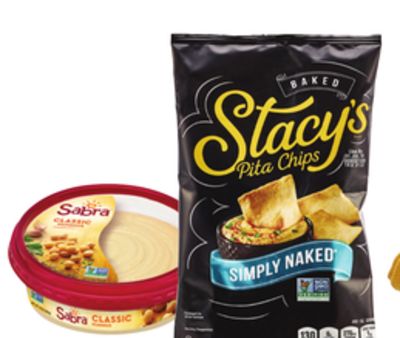 Stacy's Pita Chips, Thins or Bagel Chips 6.75-7.33 oz. or Sabra Hummus 10 oz.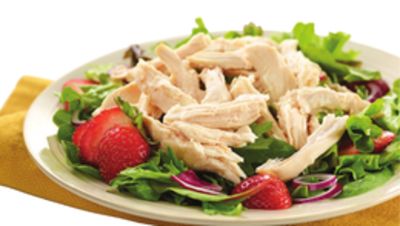 Fresh from Meijer Shredded Rotisserie Chicken or Chicken Strips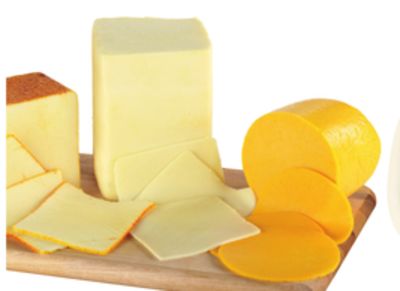 Fresh From Meijer Deli Cheese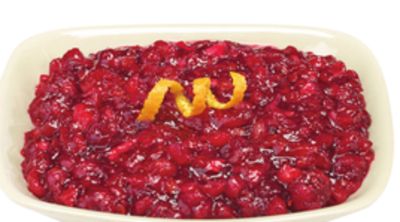 Fresh From Meijer Cranberry Walnut Relish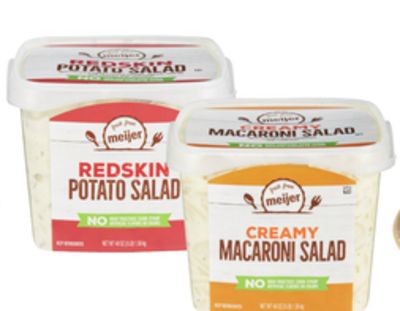 Fresh from Meijer 3 Lb. Macaroni or Potato Salad, Cole Slaw or Amish Baked Beans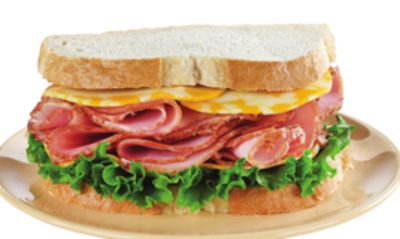 Eckrich Deli Ham, Turkey or Chicken or Cabot Cheese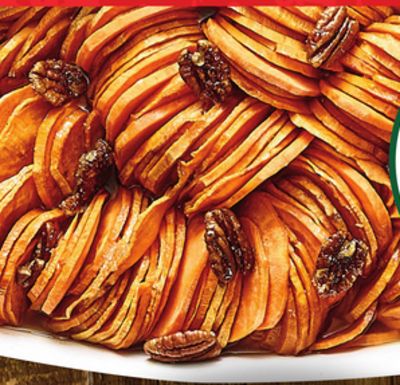 Bulk Sweet Potatoes

Meijer Fresh Grade A Turkey*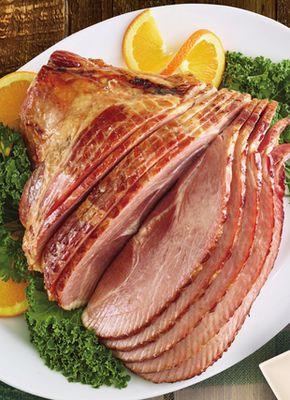 Cook's Spiral Sliced Half Ham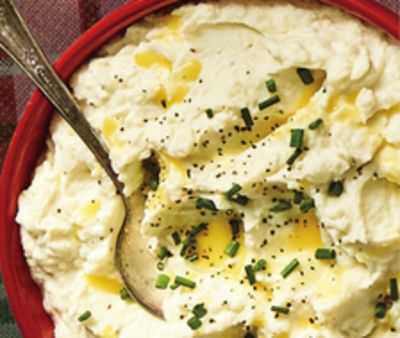 Russet Potatoes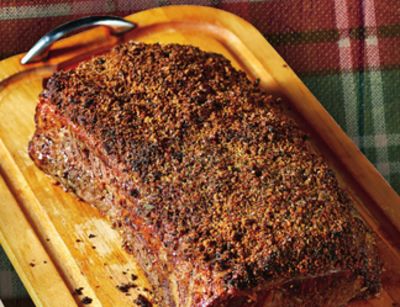 Certified Angus Beef New York Strip Roast

Fresh From Meijer Deli Turkey or Chicken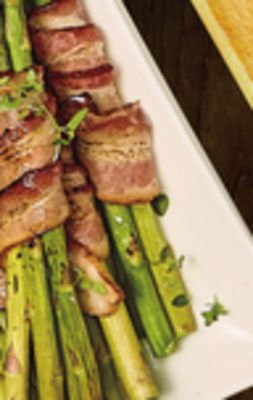 Asparagus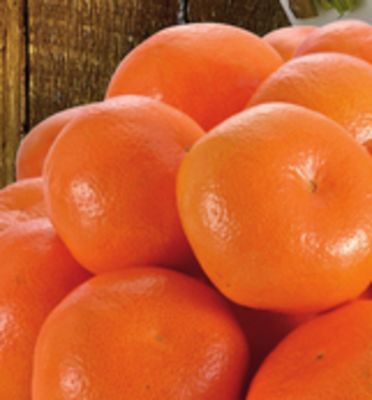 Sweet Seedless Mandarins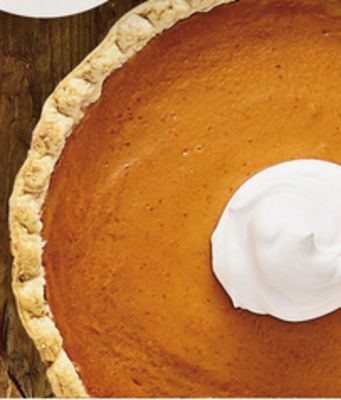 9" Pumpkin or Sweet Potato Pie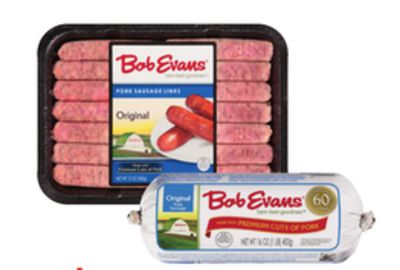 Bob Evans Breakfast Sausage Rolls, Links or Patties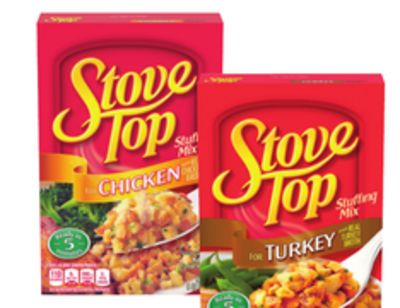 Kraft Stove Top Stuffing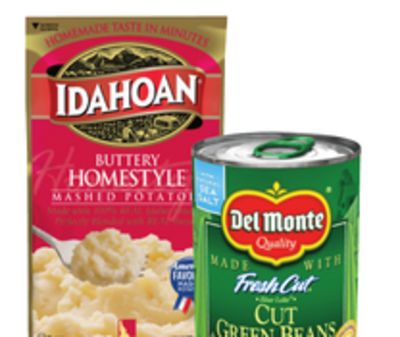 Del Monte Canned Vegetables 11-15.25 oz. or Idahoan Mashed Potato Pouch 4-4.1 oz.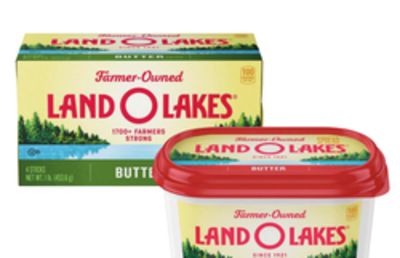 Land O'Lakes Butter 13-16 oz. or Vermont Creamery Stick Butter 8 oz.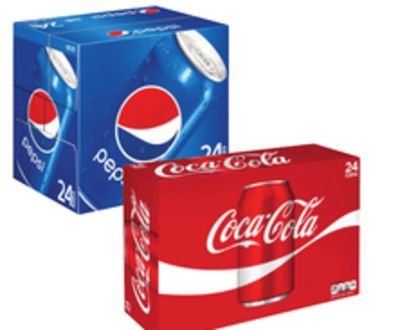 Coca-Cola, Pepsi or 7UP Products*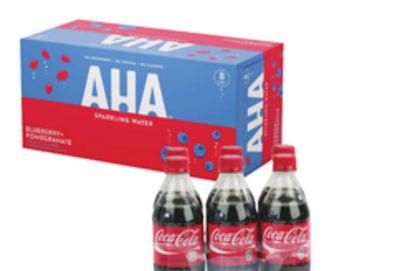 Coca-Cola Products 6 pk./16.9 oz. bottles or AHA Sparkling Water 8 pk./12 oz. cans.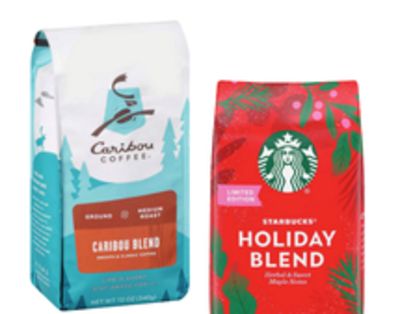 Starbucks Coffee 9-12 oz. bag or K-Cups 10 ct. or Caribou Coffee 11-12 oz. bag.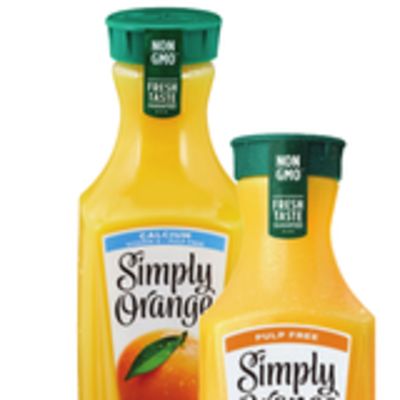 Simply Orange Juice

Marie Callender's Frozen Pies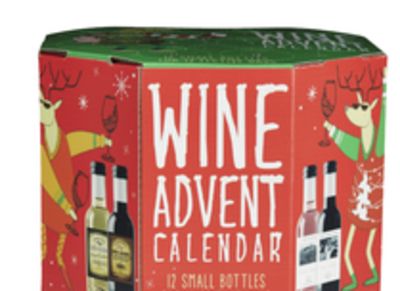 Dancing Reindeer Holiday Wine Advent Calendar*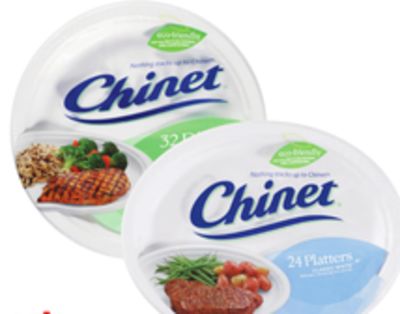 Chinet Plates, Bowls, Cups or Cutlery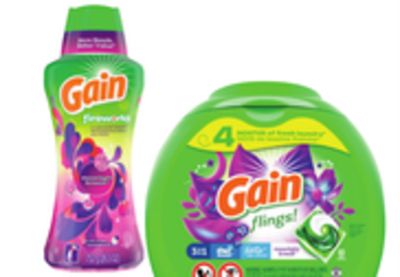 Gain Detergent 154 oz., Flings 60 ct. or Fireworks 26.5 oz. or Dreft Detergent* 92 oz.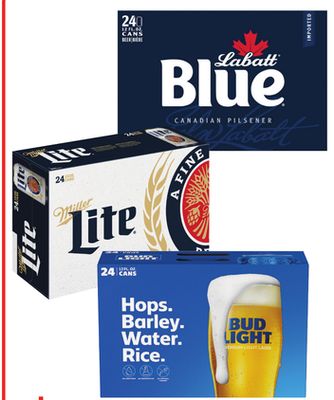 Bud, Miller, Labatt Blue or Coors*