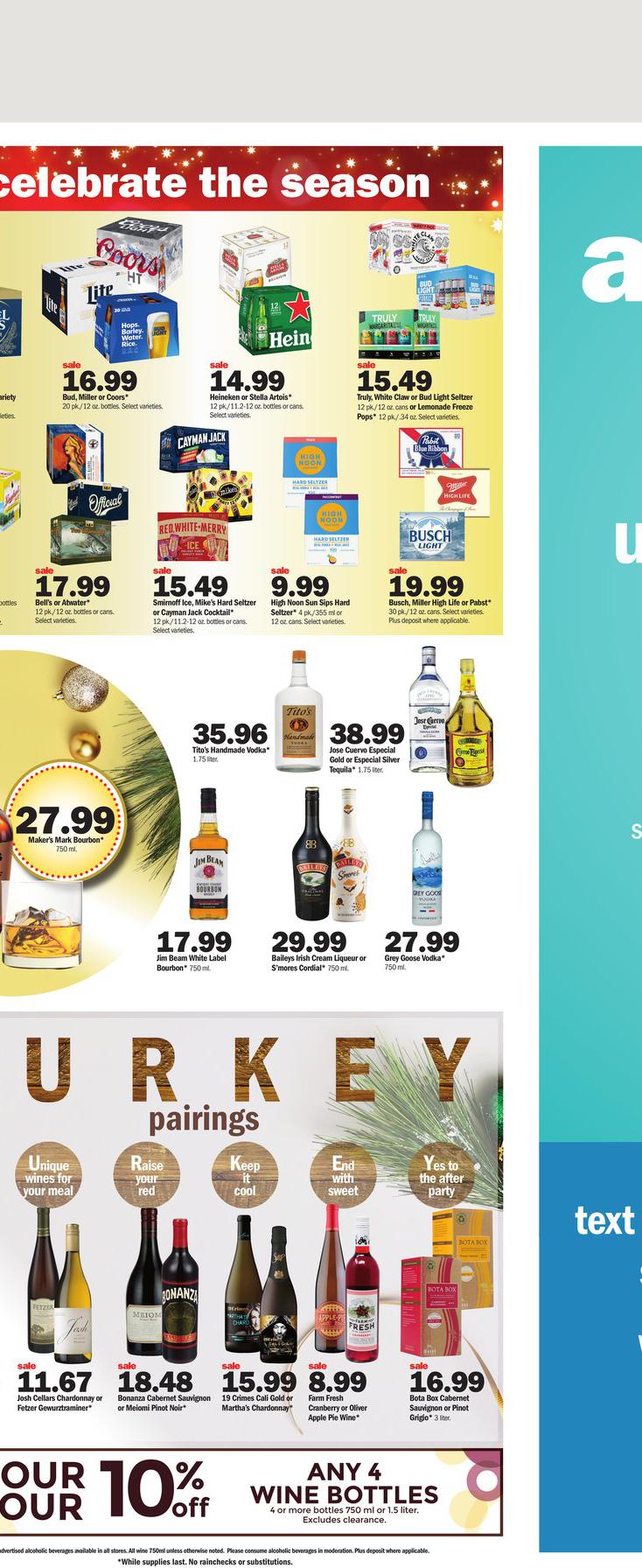 Weekly Ad
---
The Weekly Ad, which is valid in Meijer markets between 11/20/2022 - 11/27/2022, consists of 21 pages. The most expensive product of the brochure is Oral-B i06 Rechargeable Toothbrush priced at $99.99, the cheapest product at $0.5 is Meijer Salt.
You can use the page previews below to navigate the brochure pages.
---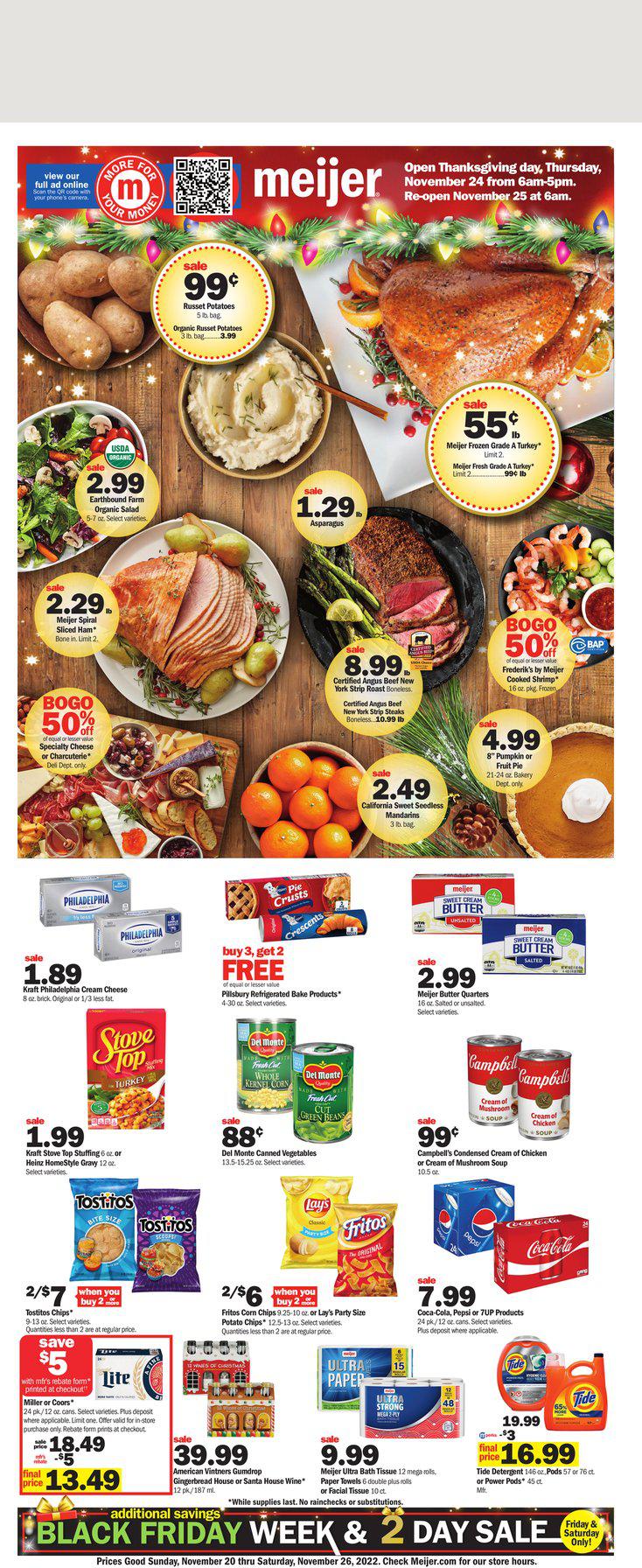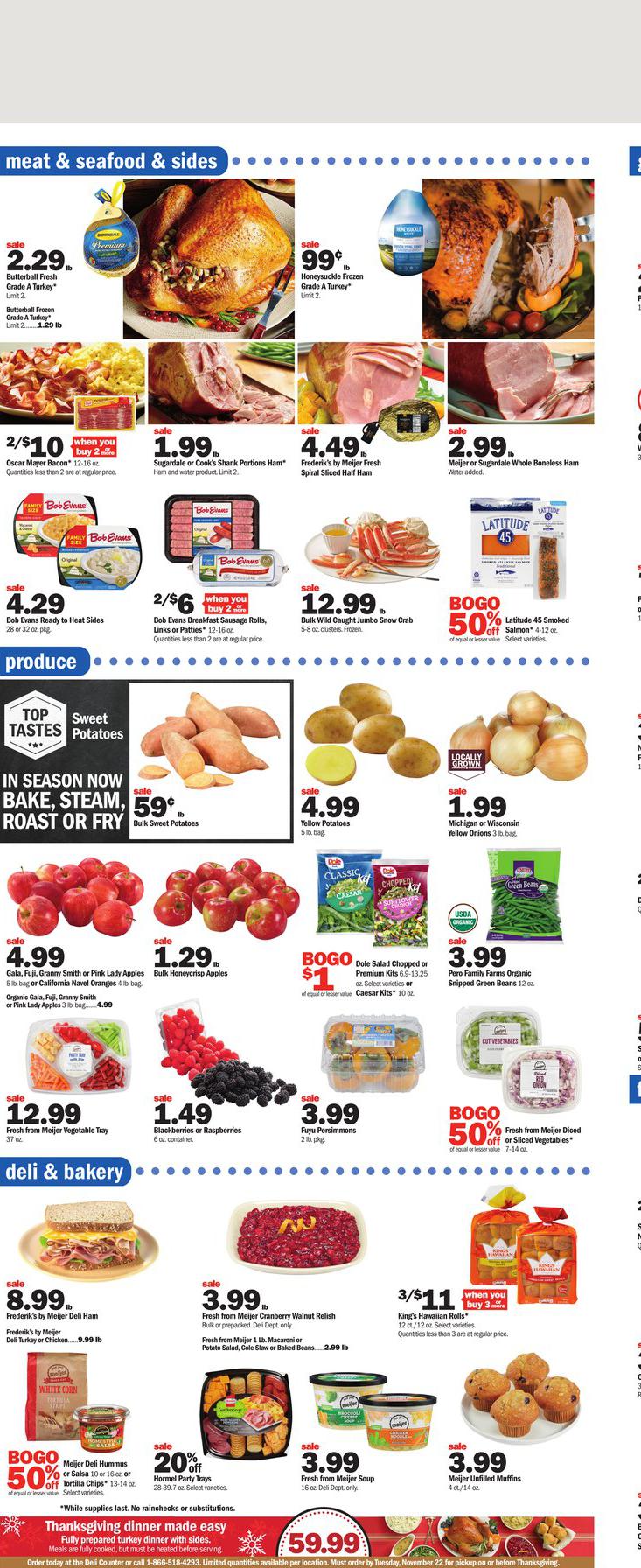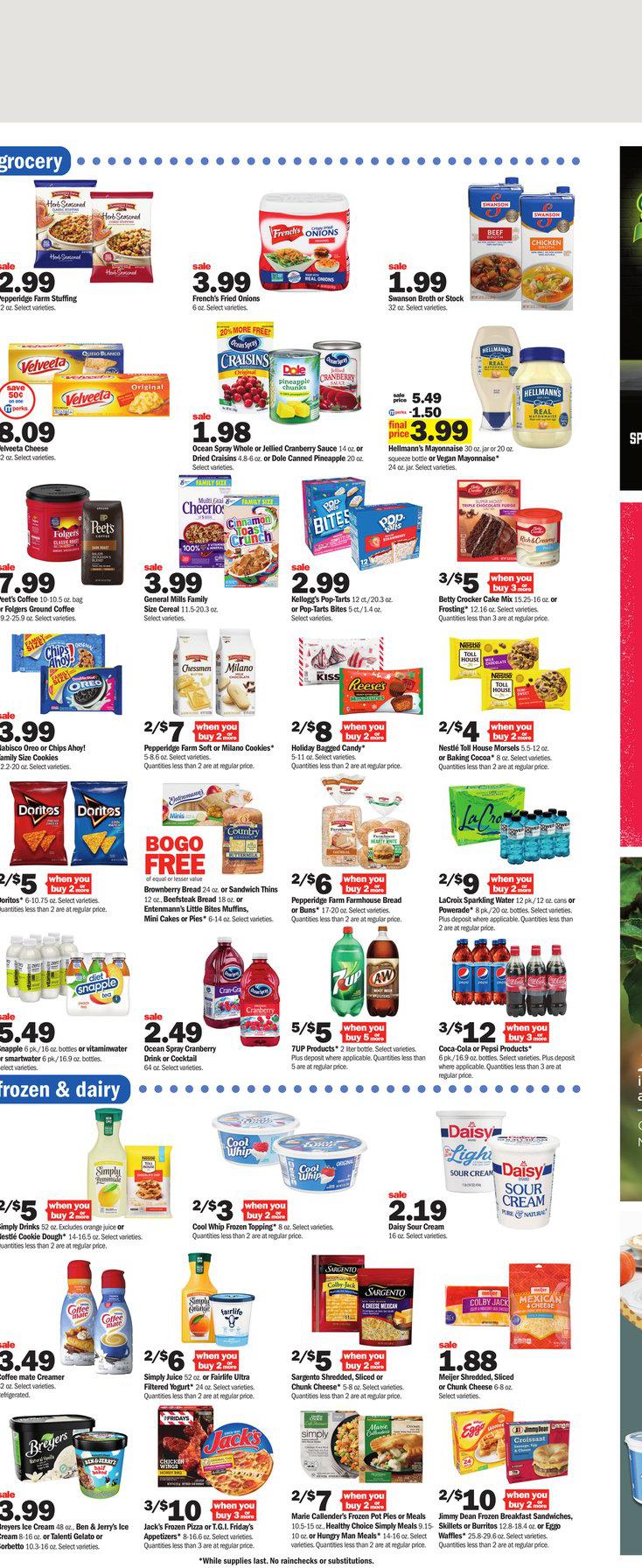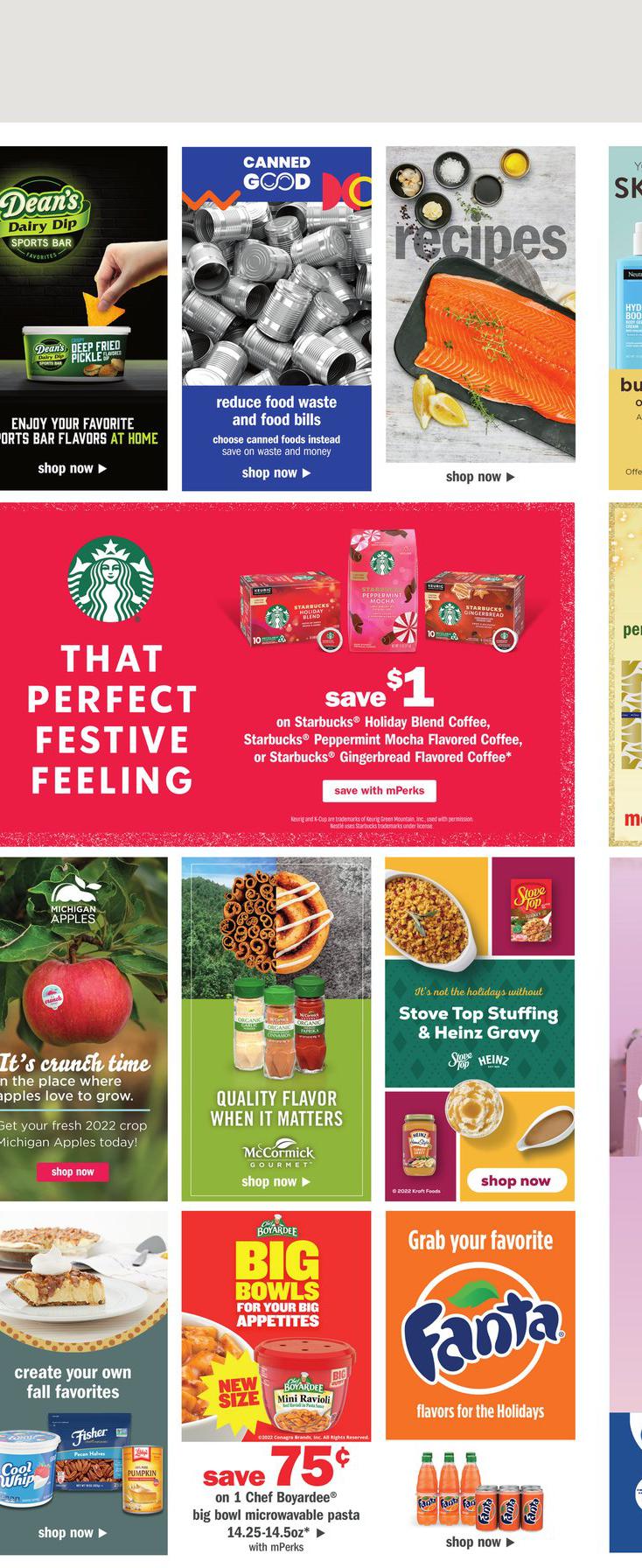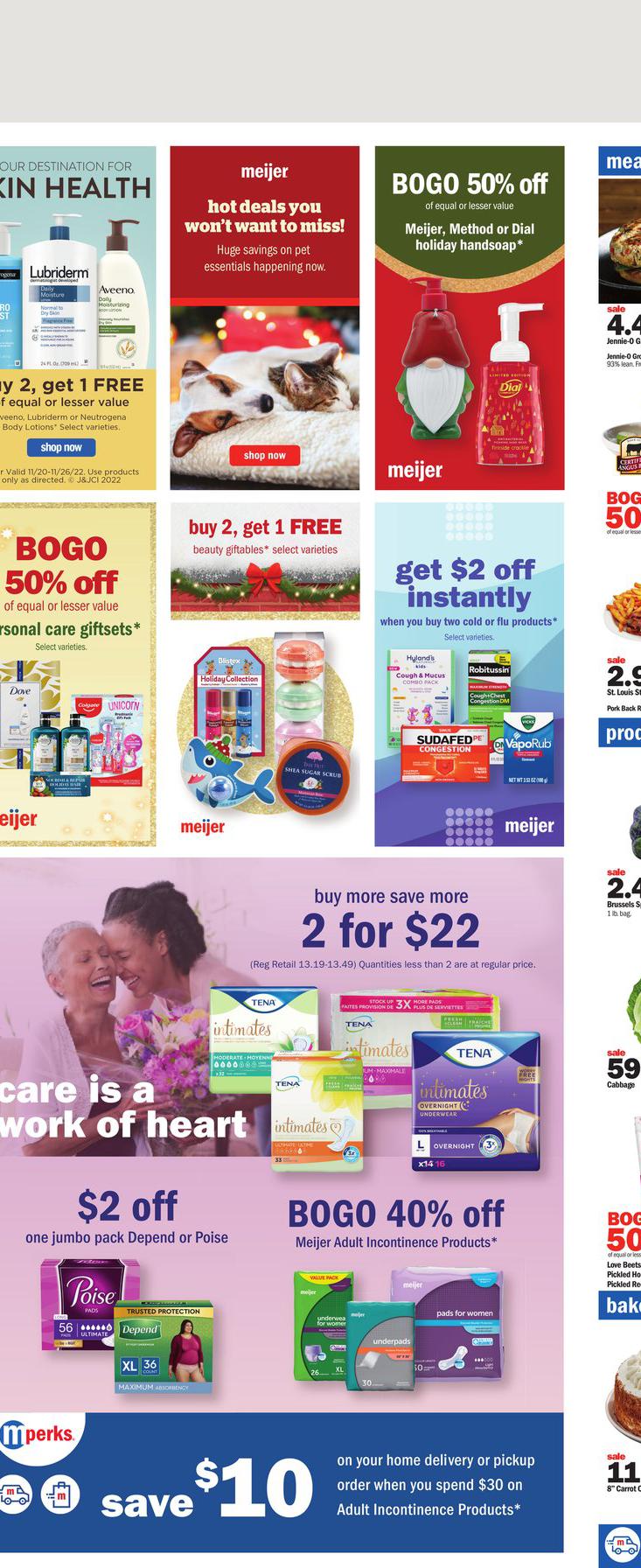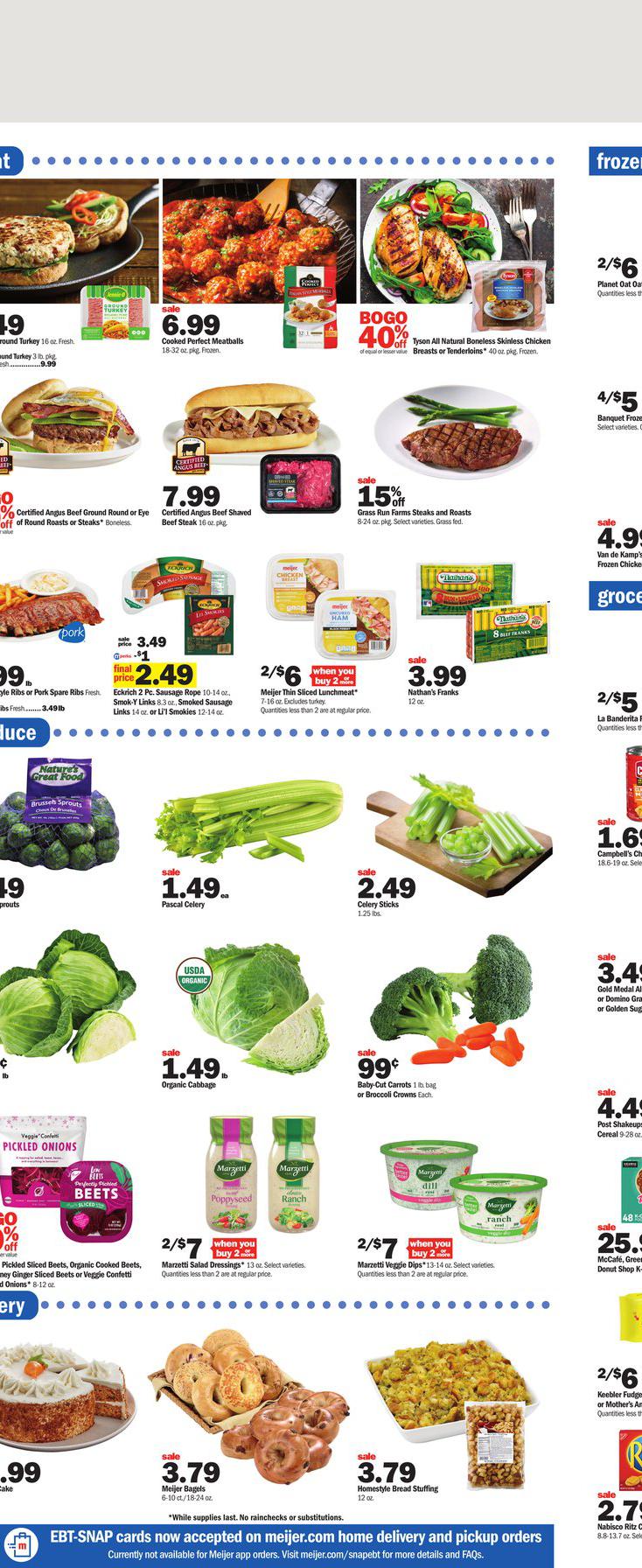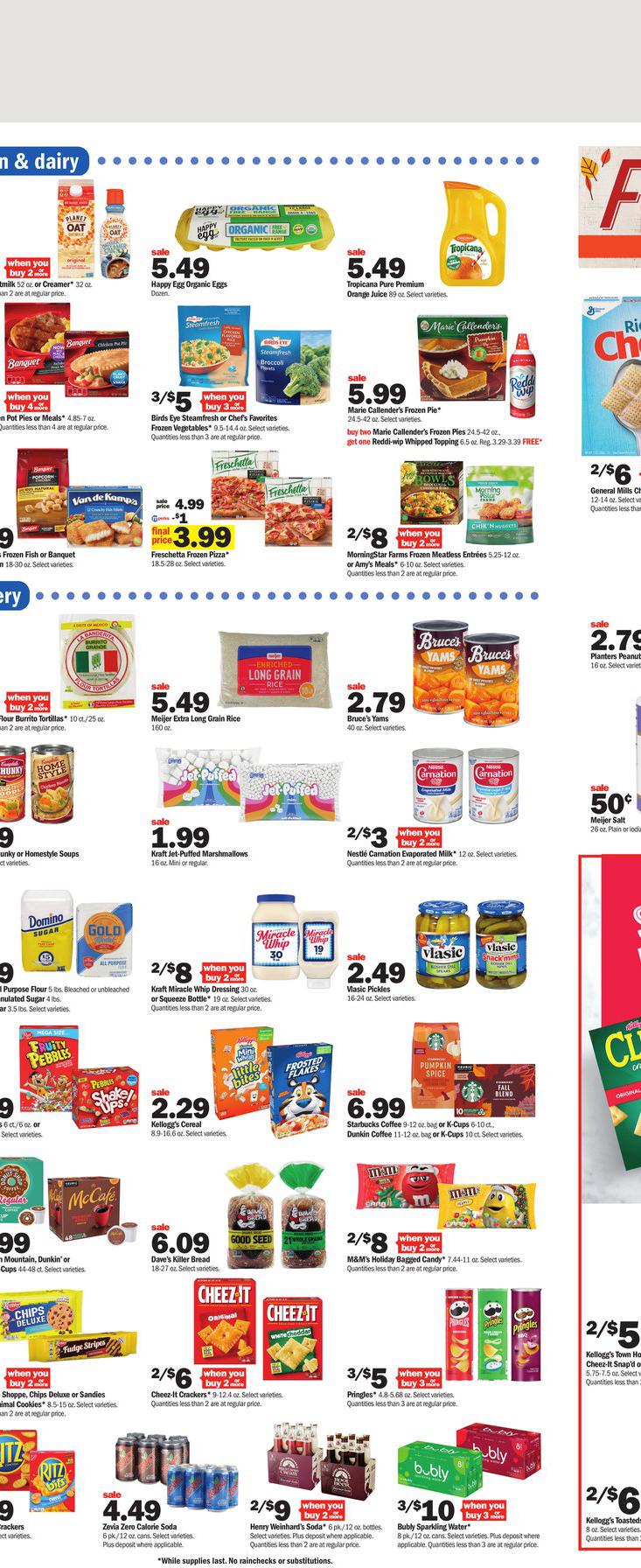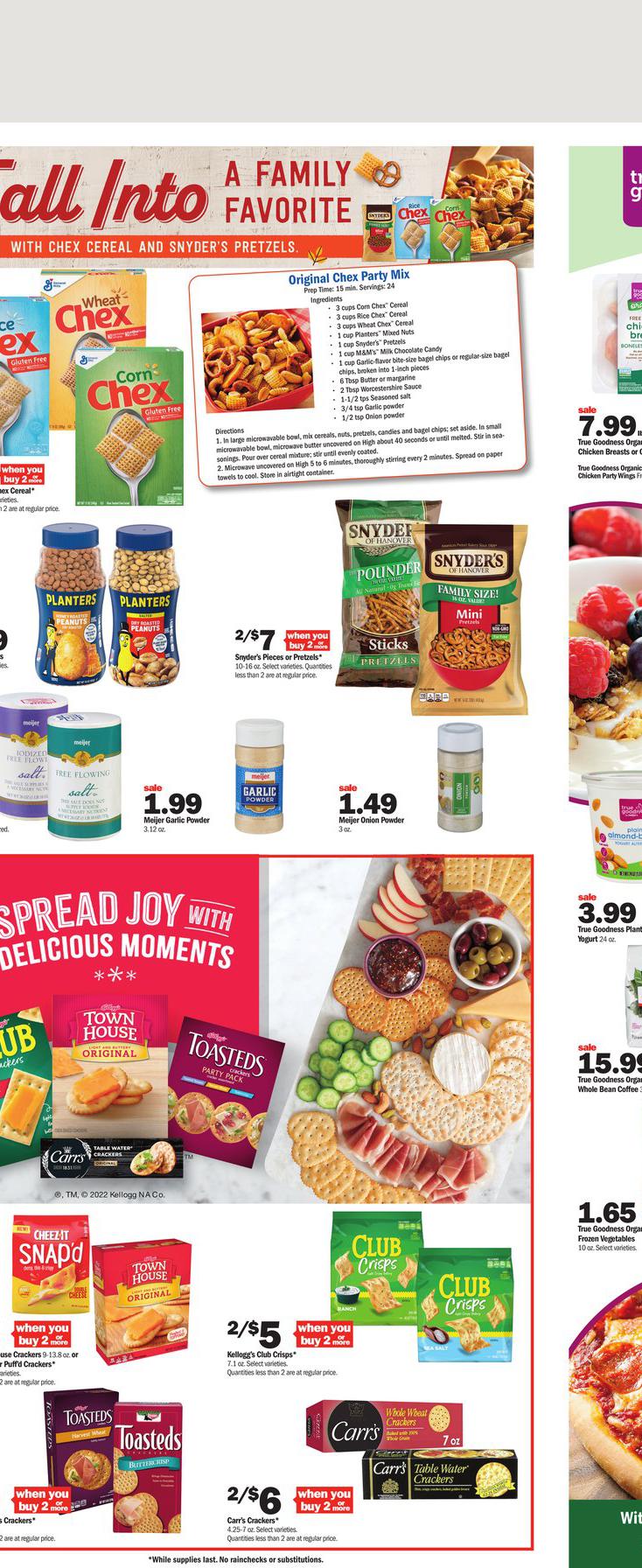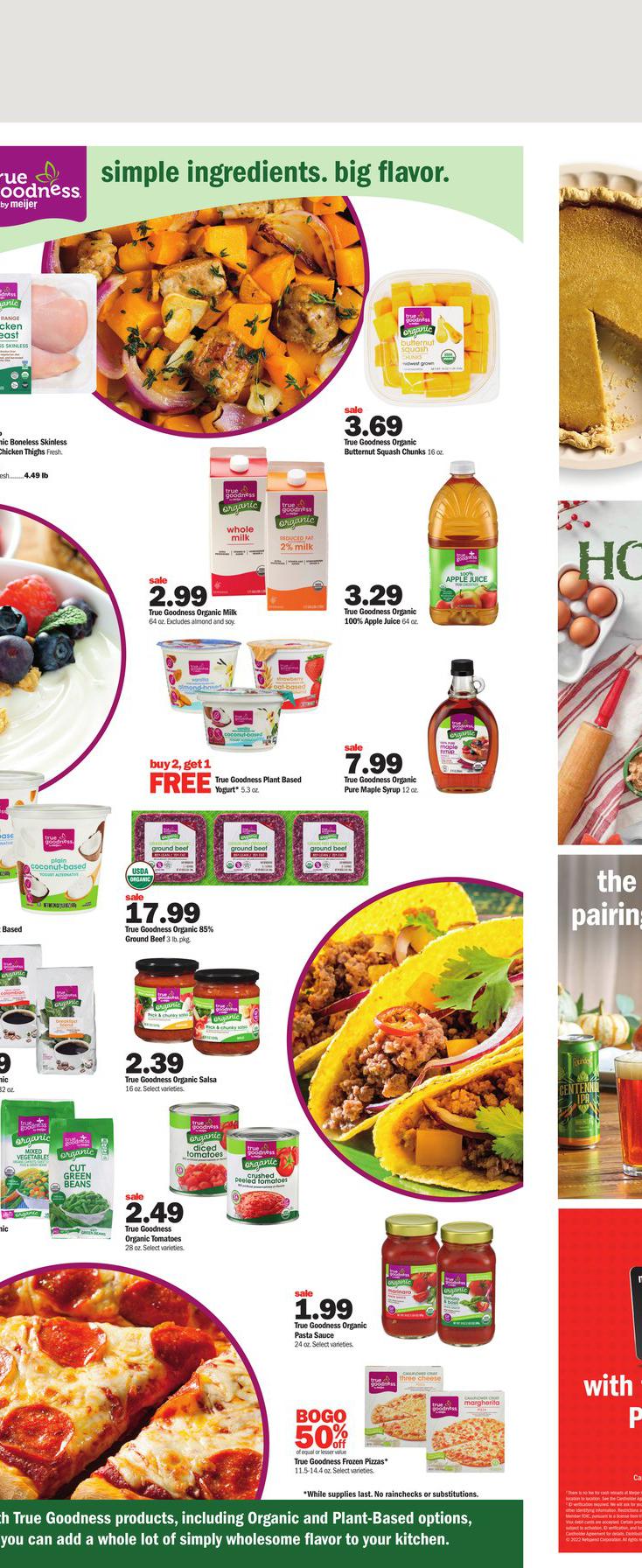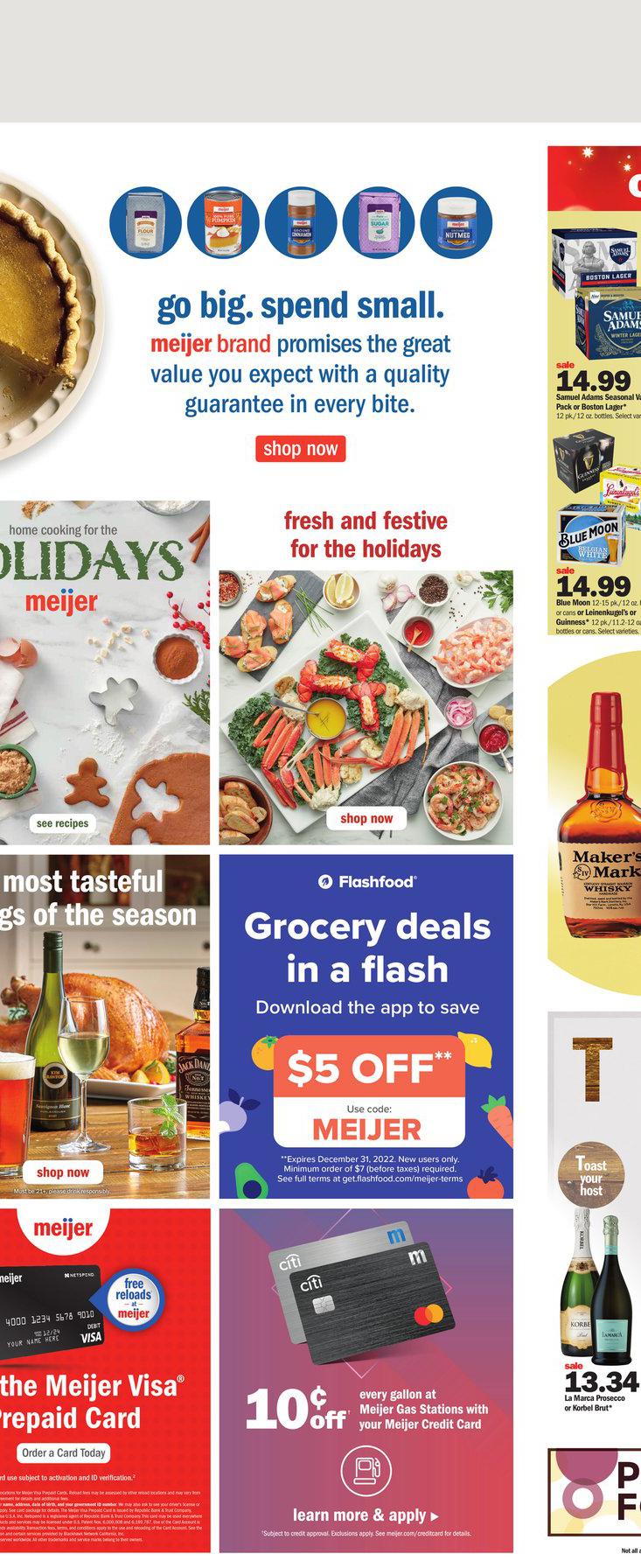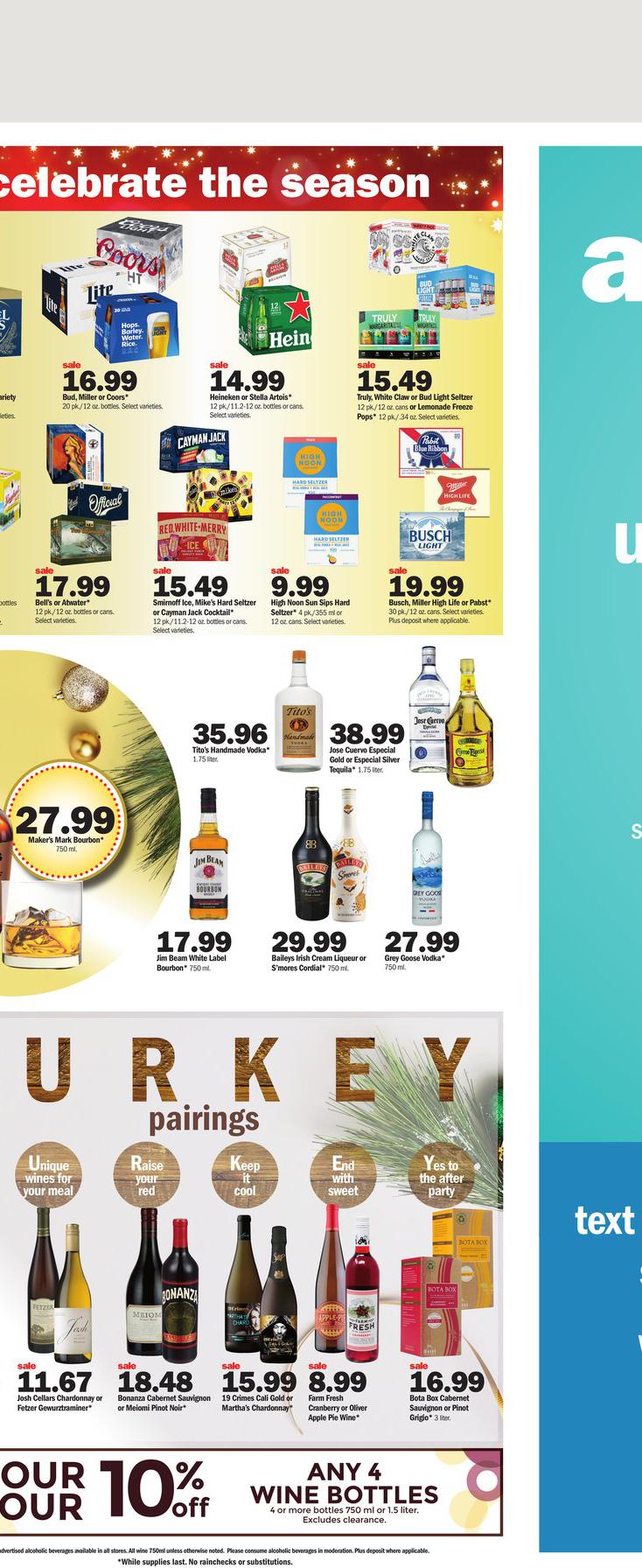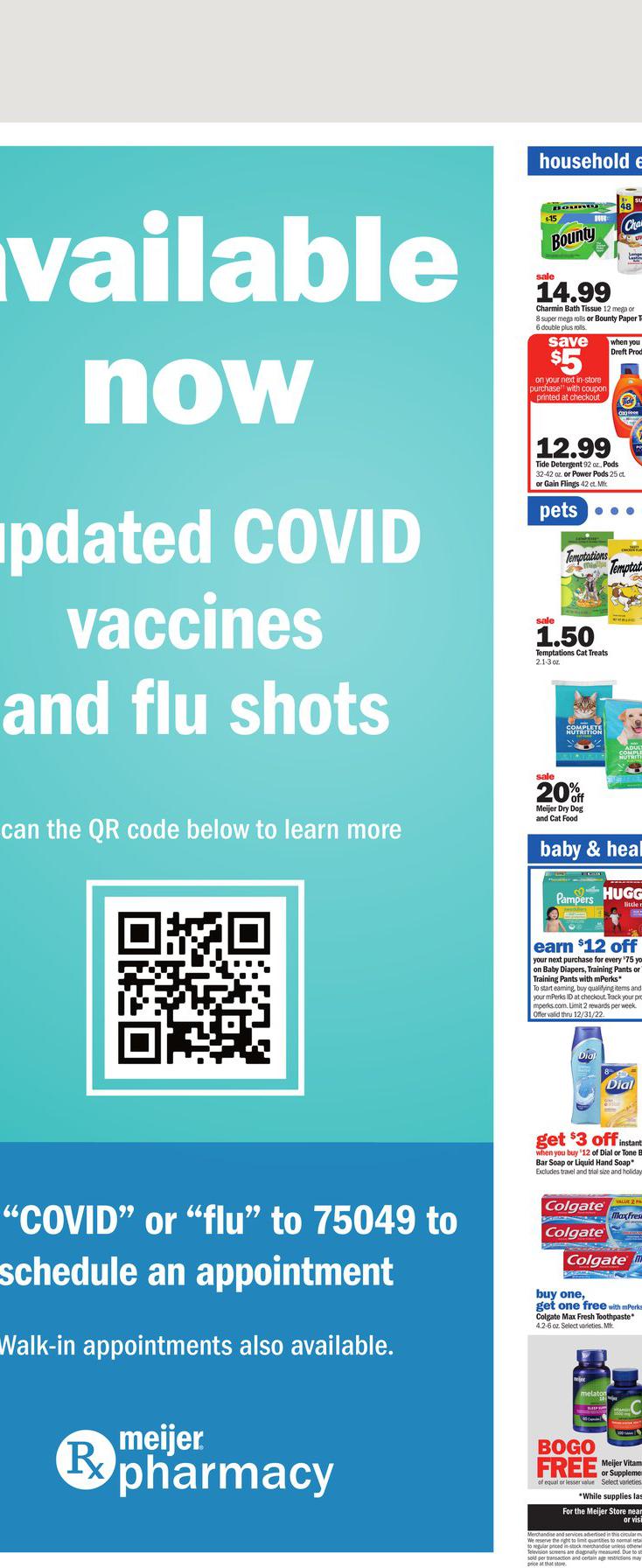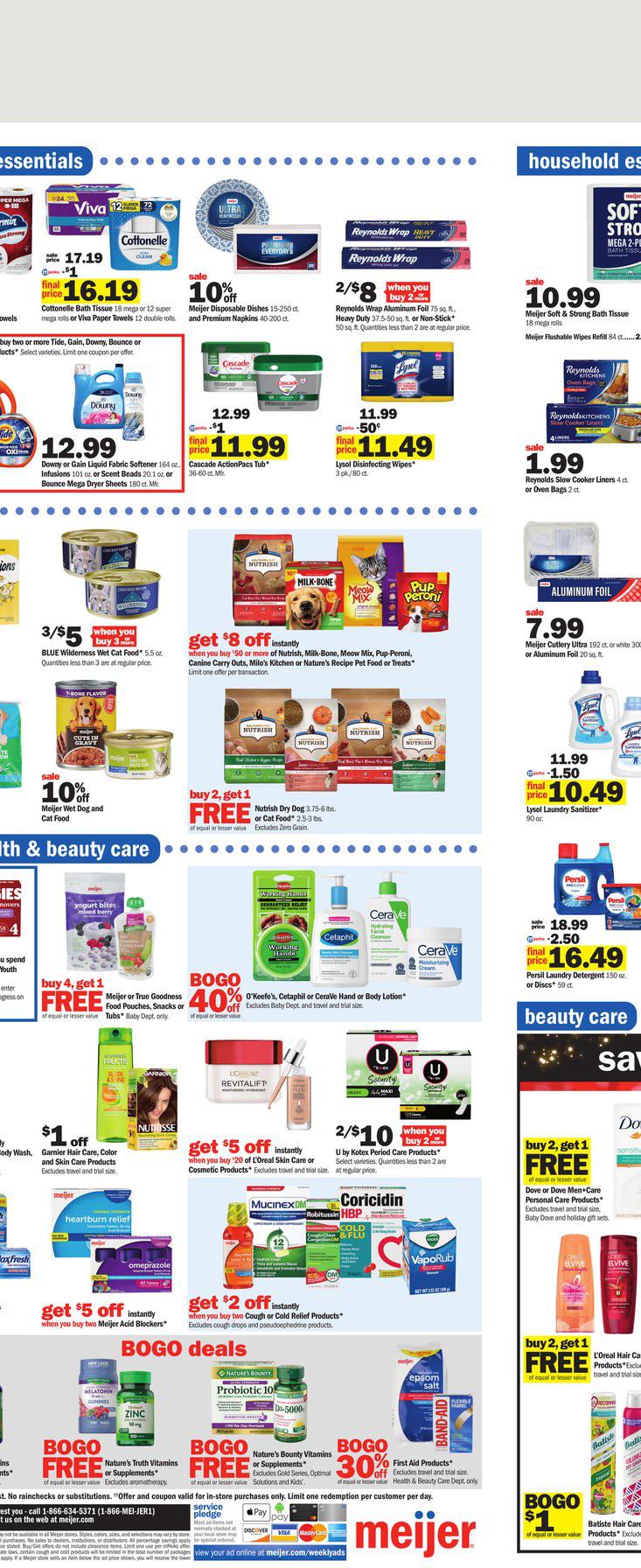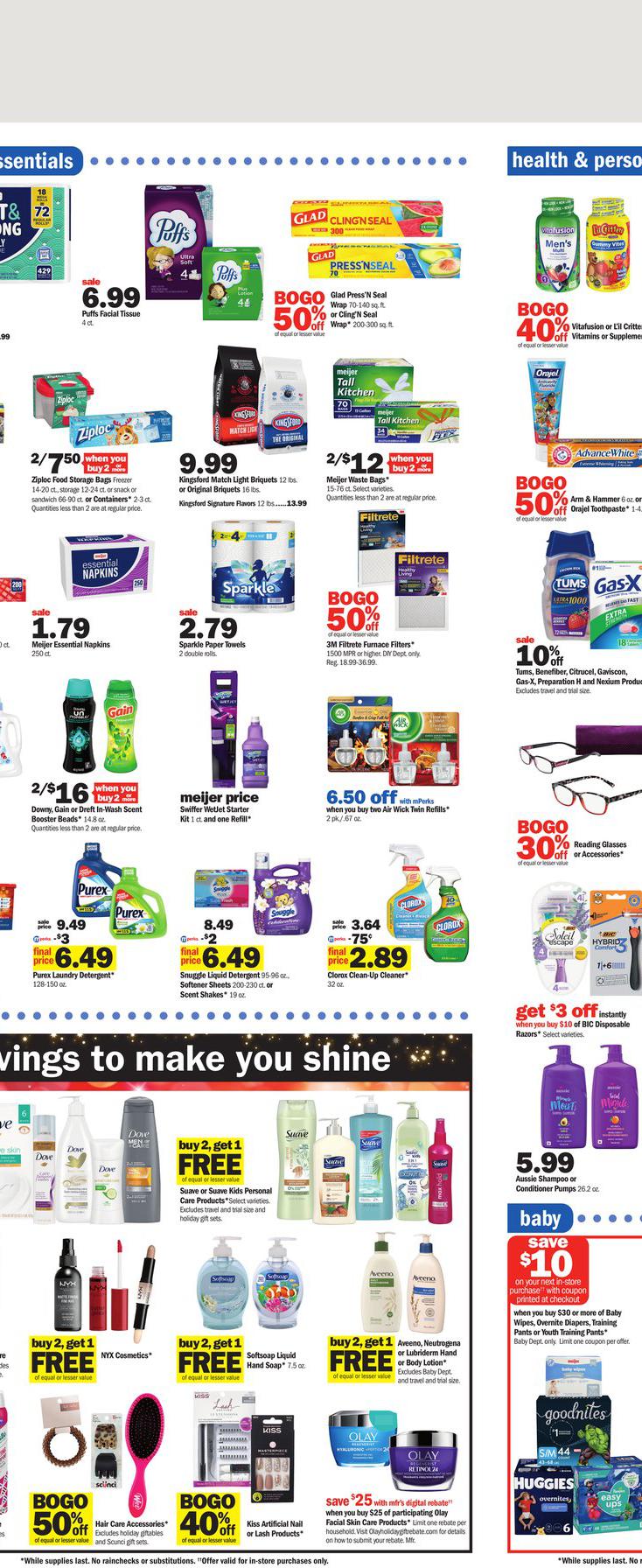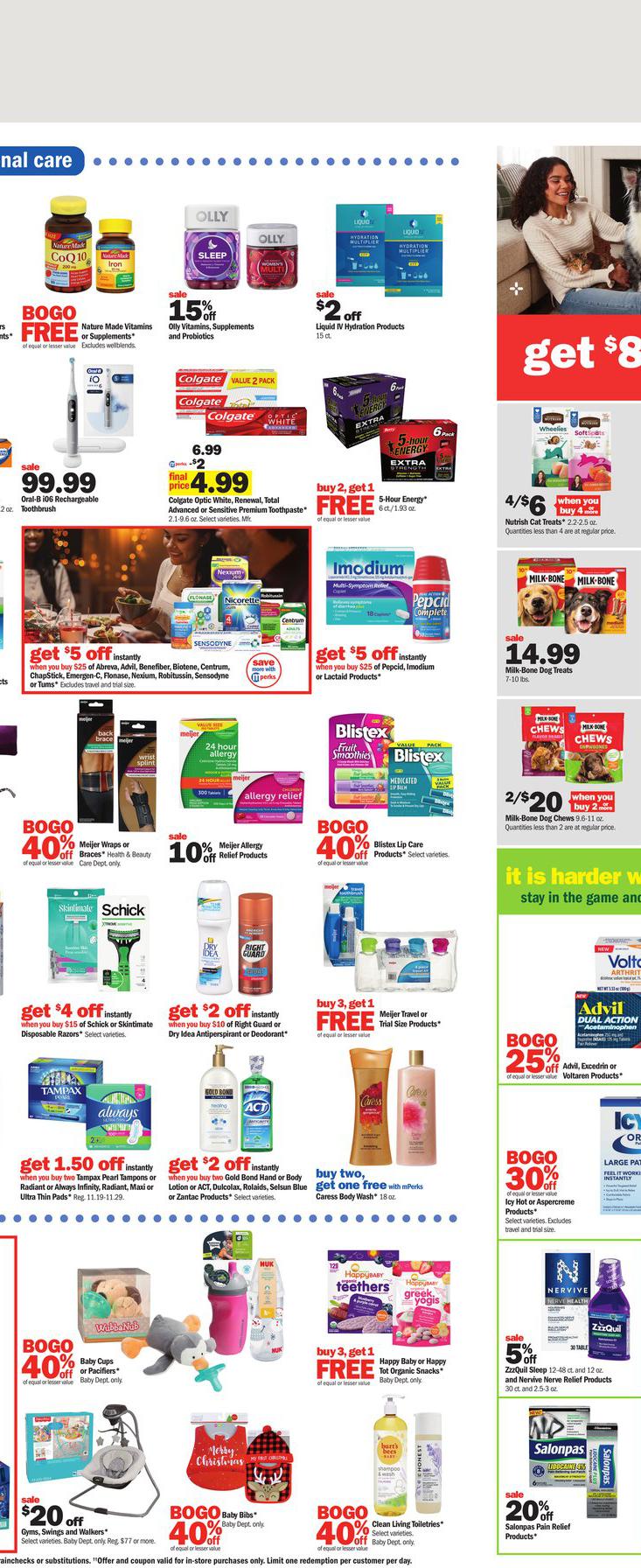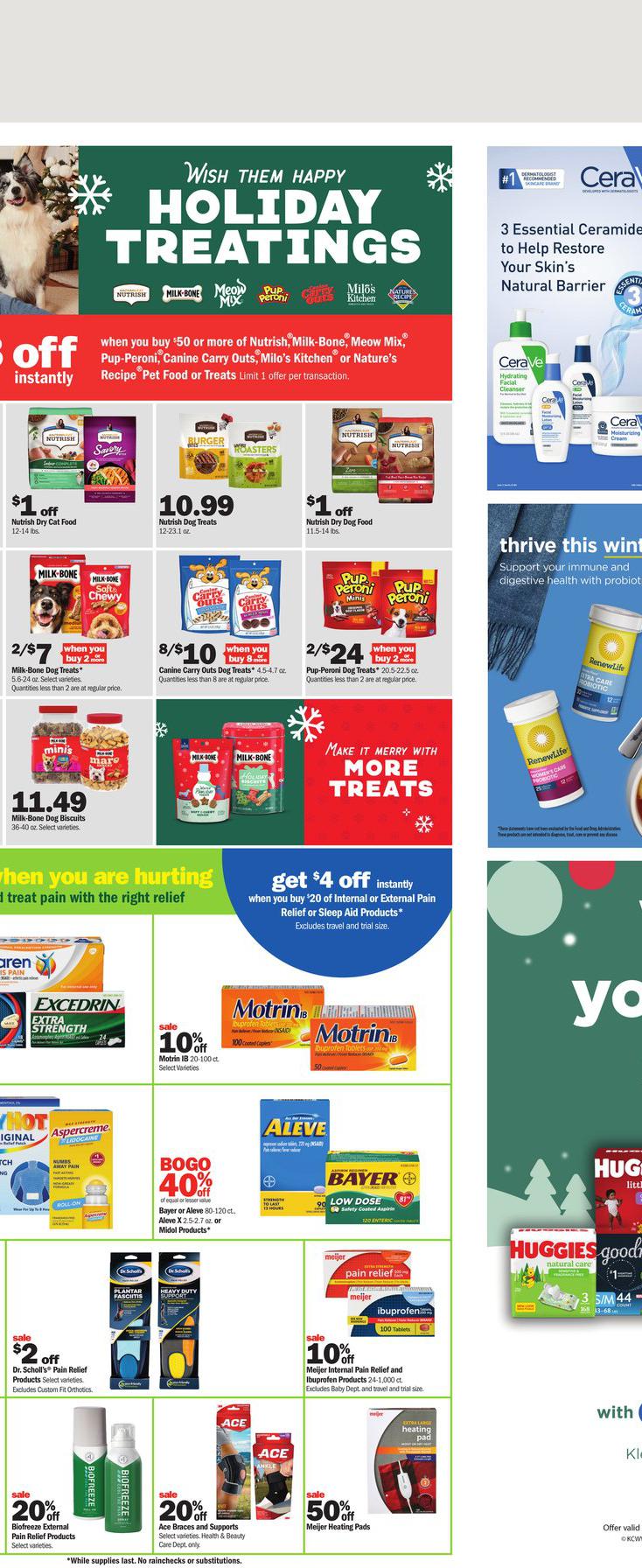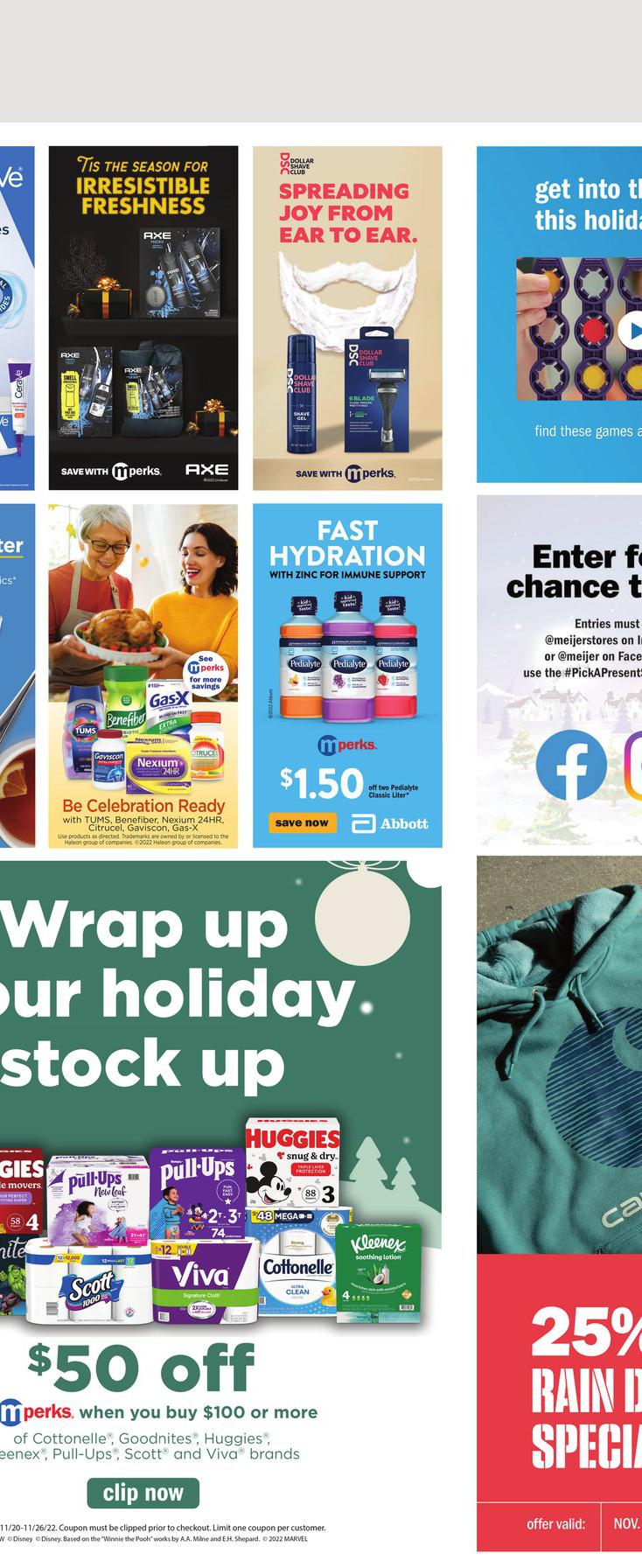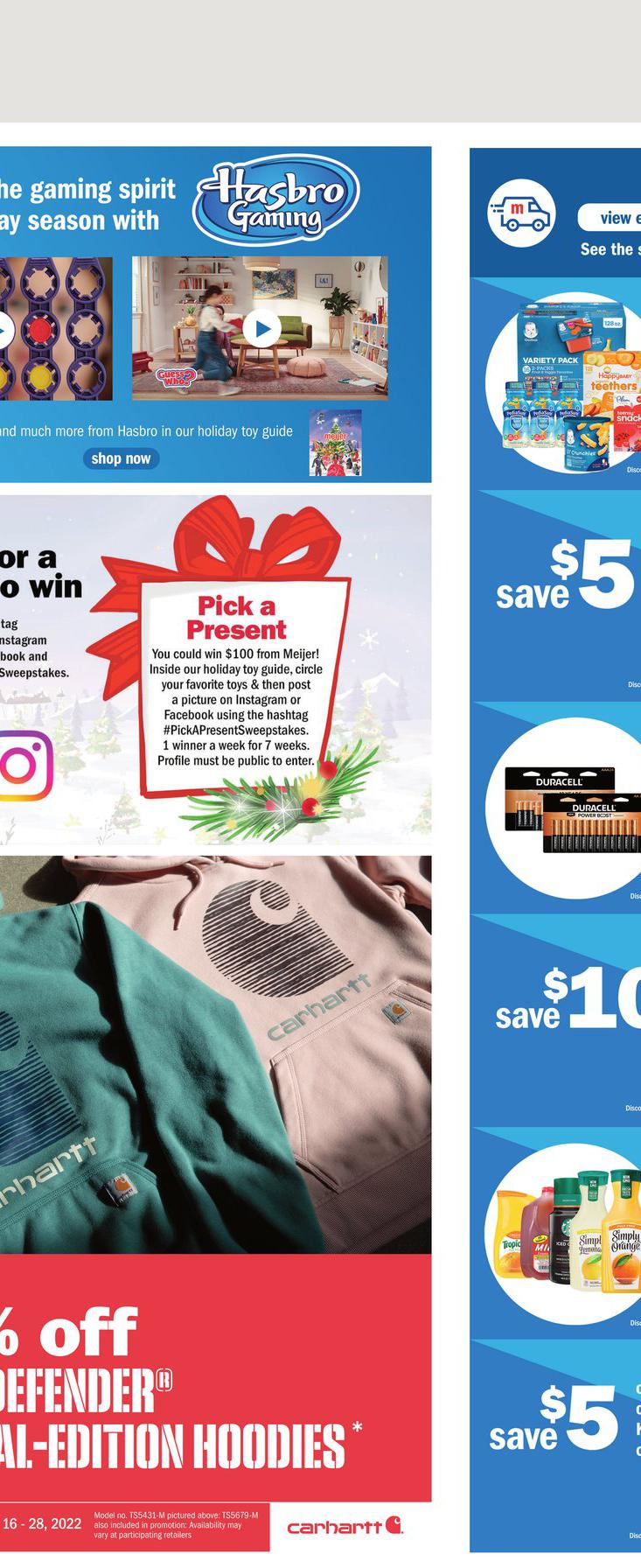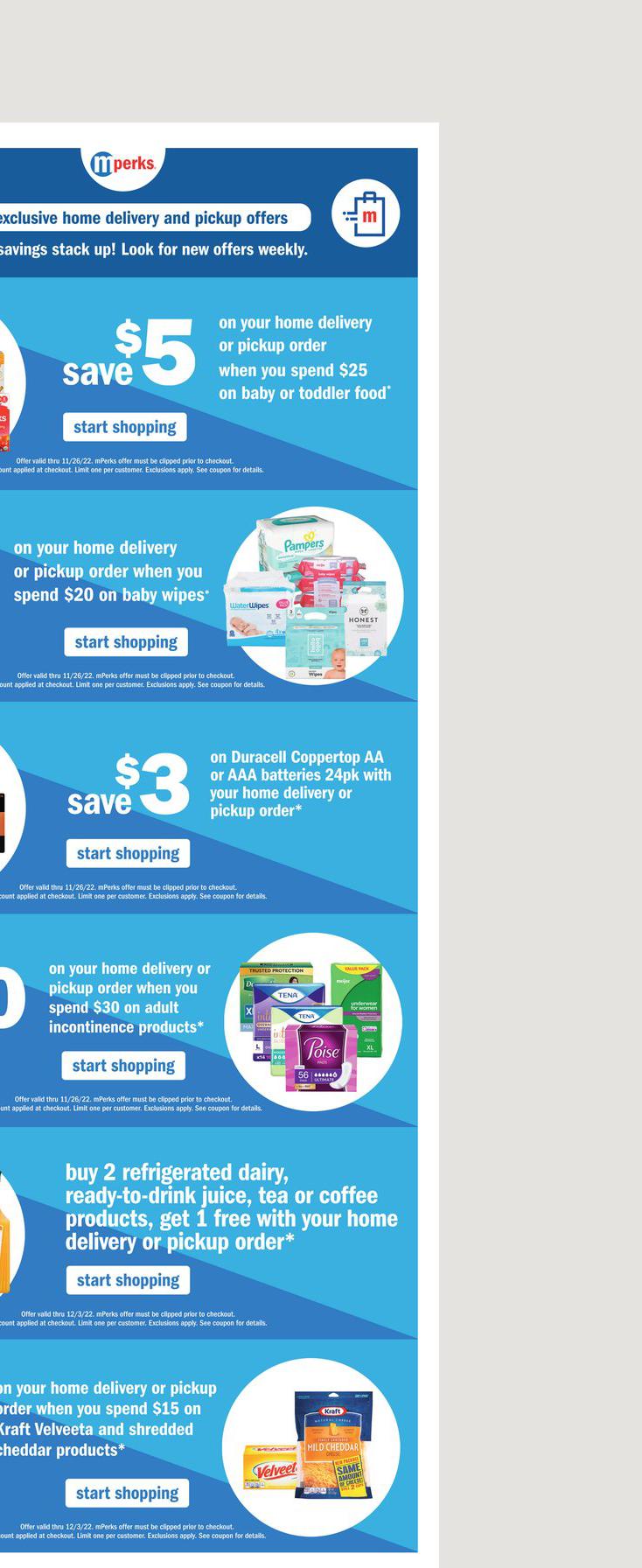 | Market | Flyer | Date |
| --- | --- | --- |
| | Black Friday Weeklong Ad | 11/19/2023 |
| | Black Friday 3-Day Sale | 11/23/2023 |
| | Weekly Ad | 11/19/2023 |
| | Hot Deals Ad | 11/19/2023 |
| | Fresh Turkey Ad | 11/19/2023 |
| | Flu & Covid Vaccines | 11/26/2023 |
| | Wine Case Sale | 11/26/2023 |
| | Holiday Ad | 11/26/2023 |
| | Hot Deals Ad | 11/26/2023 |
| | Weekly Ad | 11/26/2023 |
Products in the Flyer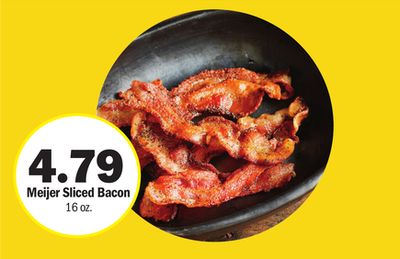 Meijer Sliced Bacon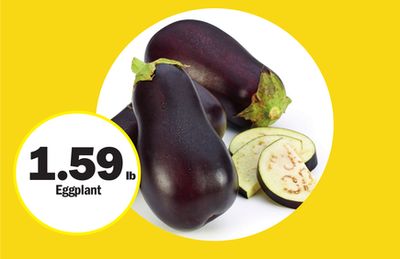 Eggplant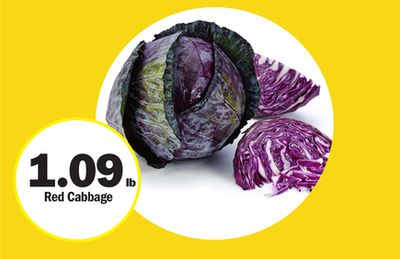 Red Cabbage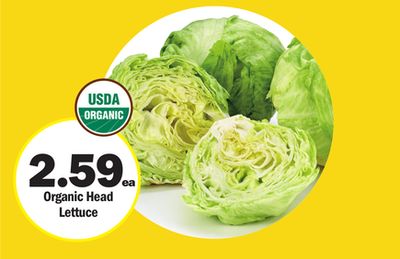 Organic Head Lettuce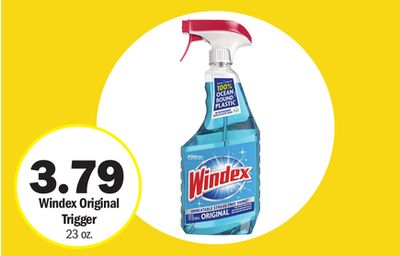 Windex Original Trigger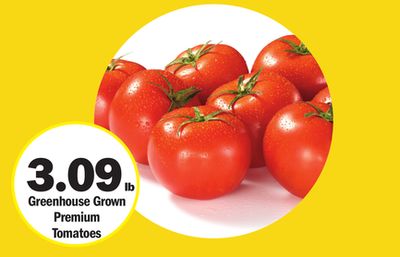 Greenhouse Grown Premium Tomatoes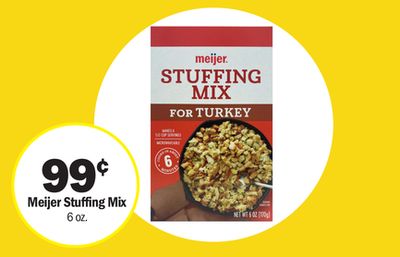 Meijer Stuffing Mix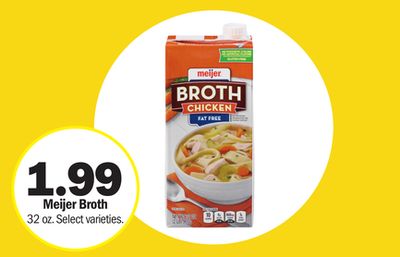 Meijer Broth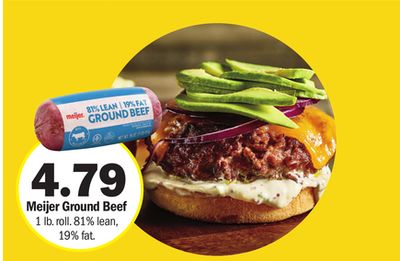 Meijer Ground Beef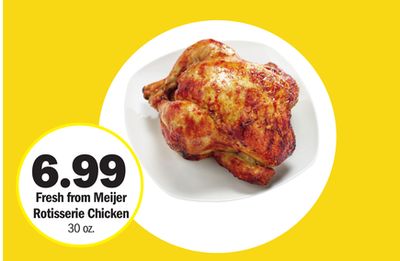 Fresh from Meijer Rotisserie Chicken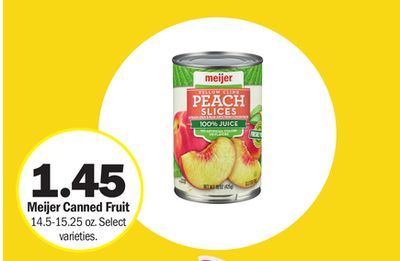 Meijer Canned Fruit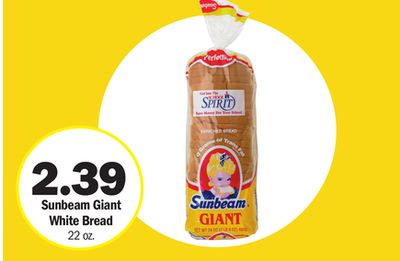 Sunbeam Giant White Bread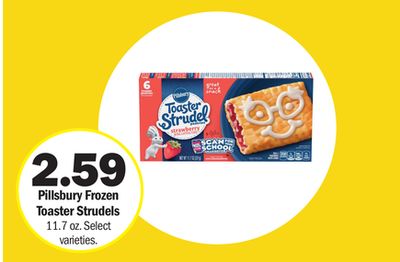 Pillsbury Frozen Toaster Strudels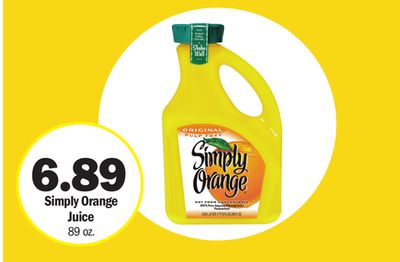 Simply Orange Juice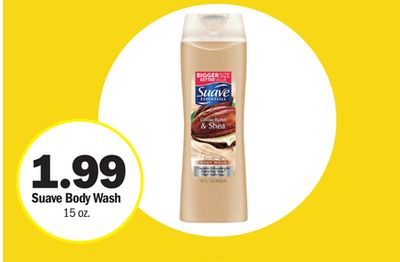 Suave Body Wash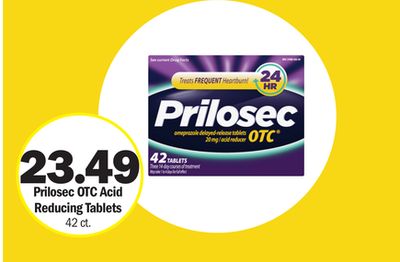 Prilosec OTC Acid Reducing Tablets
Pepperidge Farm Stuffing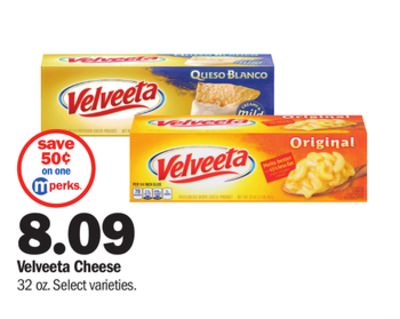 Velveeta Cheese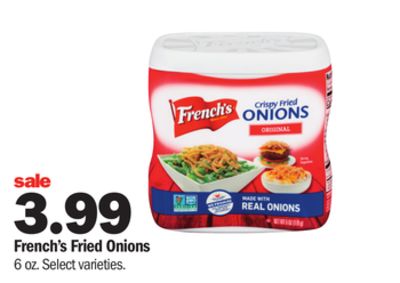 French's Fried Onions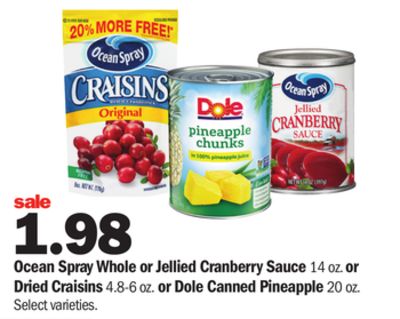 Ocean Spray Whole or Jellied Cranberry Sauce 14 oz. or Dried Craisins 4.8-6 oz. or Dole Canned Pineapple 20 oz.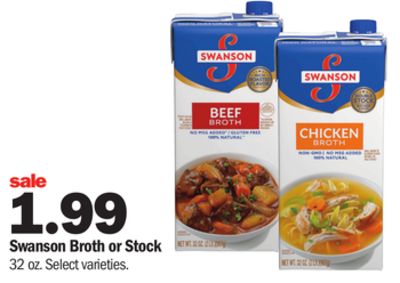 Swanson Broth or Stock
Hellmann's Mayonnaise 30 oz. jar or 20 oz. squeeze bottle or Vegan Mayonnaise* 24 oz. jar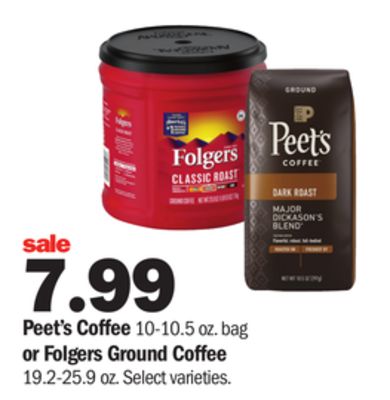 Peet's Coffee 10-10.5 oz. bag or Folgers Ground Coffee 19.2-25.9 oz.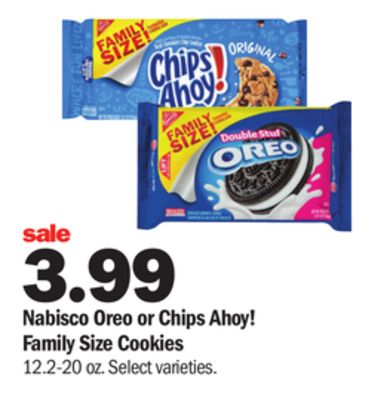 Nabisco Oreo or Chips Ahoy! Family Size Cookies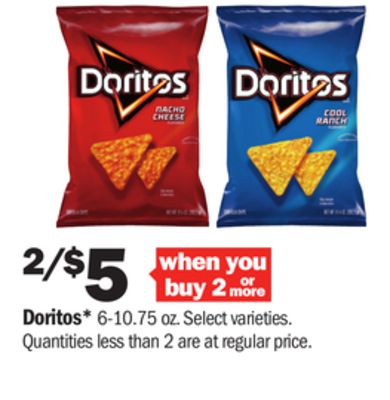 Doritos*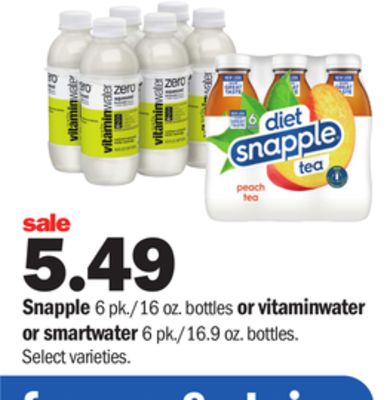 Snapple 6 pk./16 oz. bottles or vitaminwater or smartwater 6 pk./16.9 oz. bottles.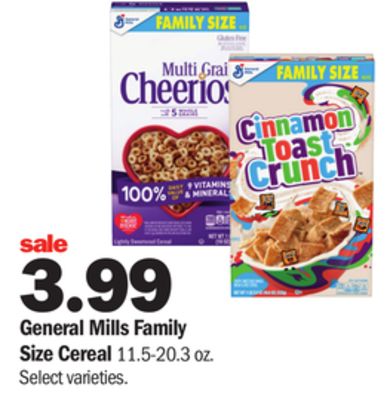 General Mills Family Size Cereal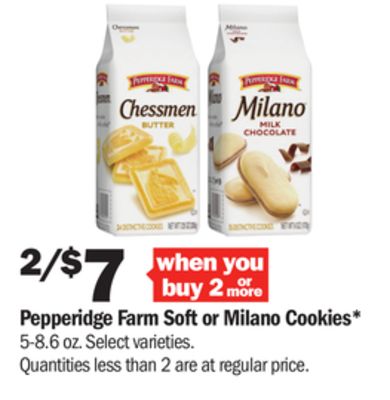 Pepperidge Farm Soft or Milano Cookies*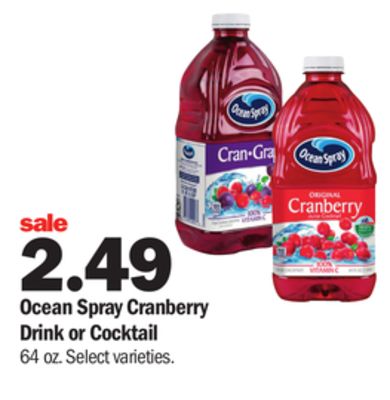 Ocean Spray Cranberry Drink or Cocktail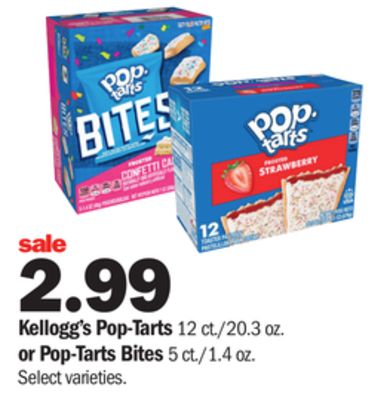 Kellogg's Pop-Tarts 12 ct./20.3 oz. or Pop-Tarts Bites 5 ct./1.4 oz.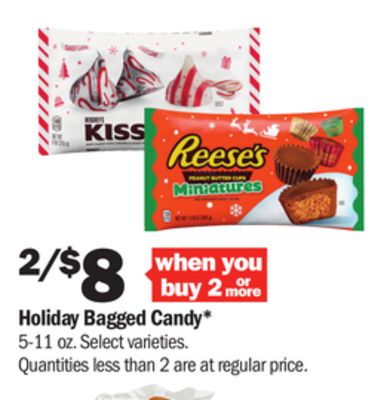 Holiday Bagged Candy*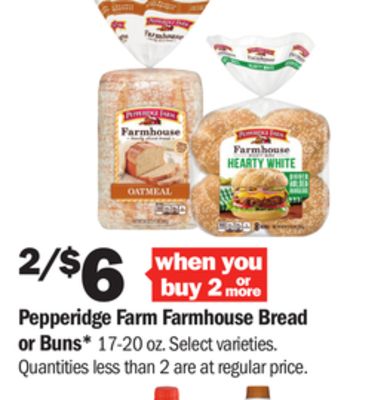 Pepperidge Farm Farmhouse Bread or Buns*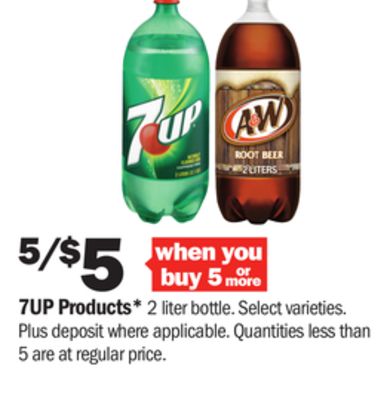 7UP Products*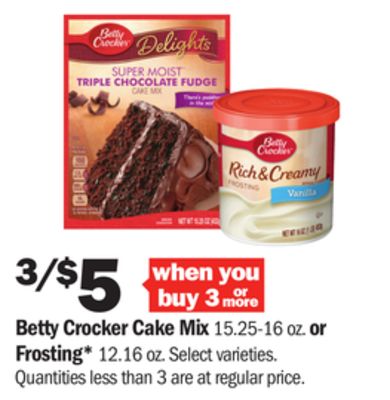 Betty Crocker Cake Mix 15.25-16 oz. or Frosting* 12.16 oz.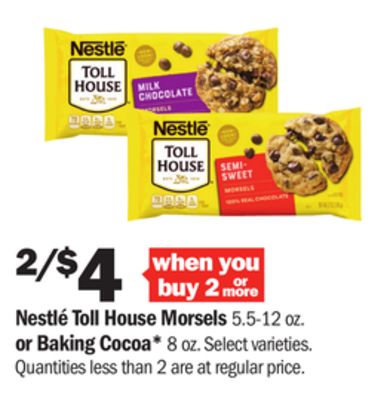 Nestlé Toll House Morsels 5.5-12 oz. or Baking Cocoa* 8 oz.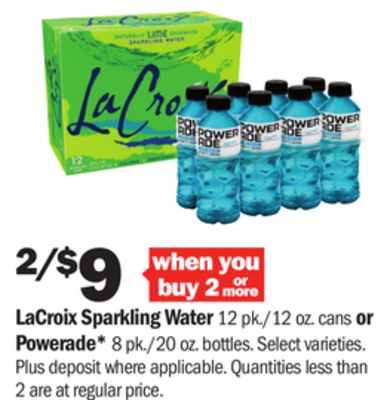 LaCroix Sparkling Water 12 pk./12 oz. cans or Powerade* 8 pk./20 oz.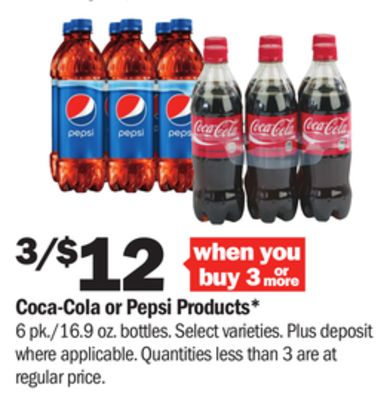 Coca-Cola or Pepsi Products*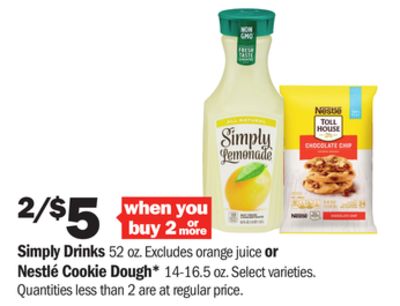 Simply Drinks 52 oz. or Nestlé Cookie Dough* 14-16.5 oz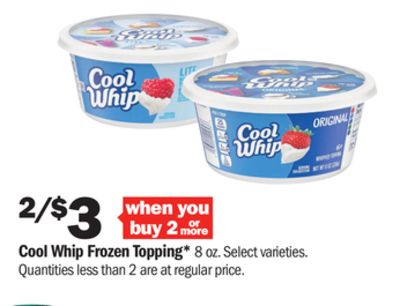 Cool Whip Frozen Topping*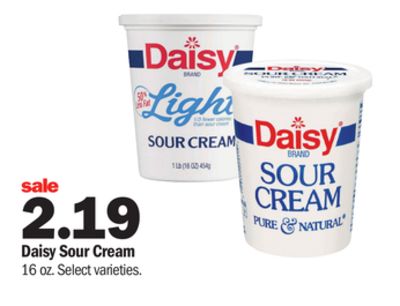 Daisy Sour Cream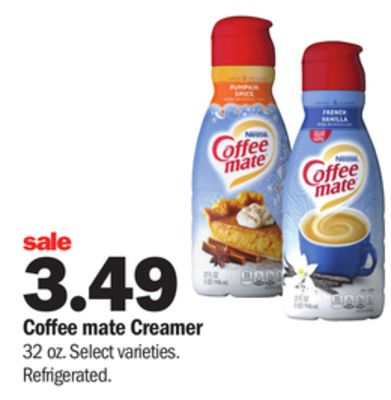 Coffee mate Creamer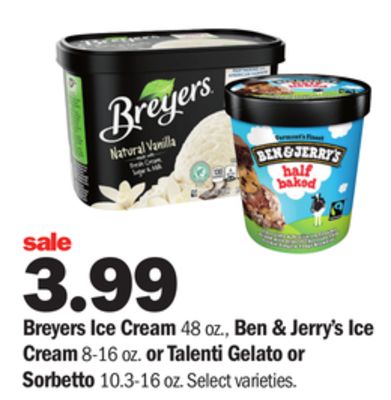 Breyers Ice Cream 48 oz., Ben & Jerry's Ice Cream 8-16 oz. or Talenti Gelato or Sorbetto 10.3-16 oz.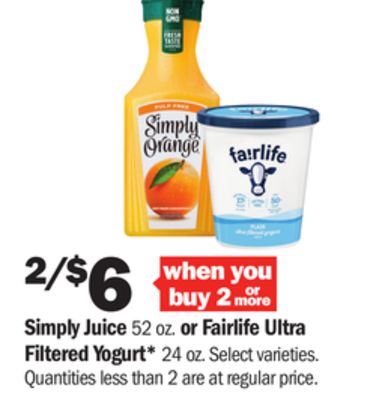 Simply Juice 52 oz. or Fairlife Ultra Filtered Yogurt* 24 oz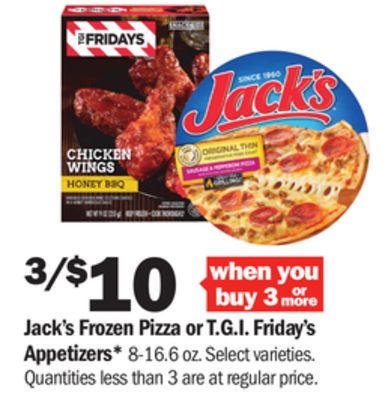 Jack's Frozen Pizza or T.G.I. Friday's Appetizers*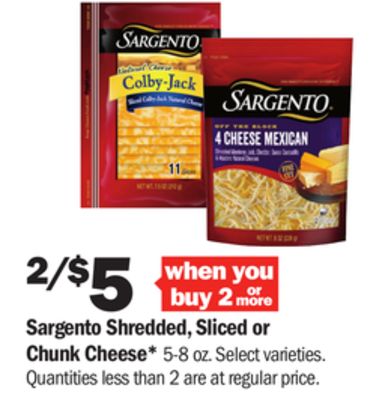 Sargento Shredded, Sliced or Chunk Cheese*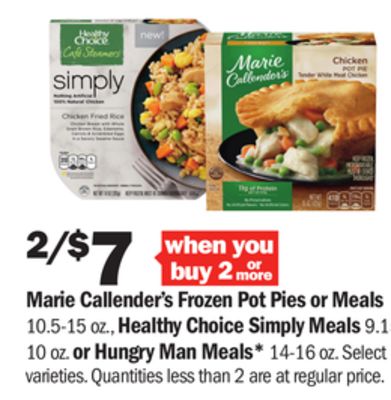 Marie Callender's Frozen Pot Pies or Meals 10.5-15 oz., Healthy Choice Simply Meals 9.15 10 oz. or Hungry Man Meals* 14-16 oz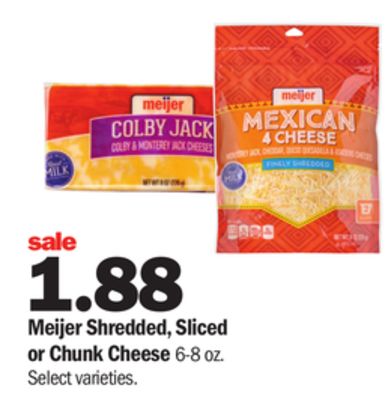 Meijer Shredded, Sliced or Chunk Cheese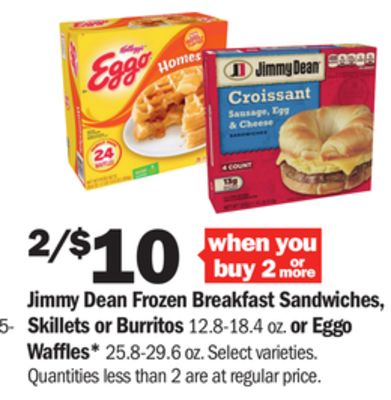 Jimmy Dean Frozen Breakfast Sandwiches, Skillets or Burritos 12.8-18.4 oz. or Eggo Waffles* 25.8-29.6 oz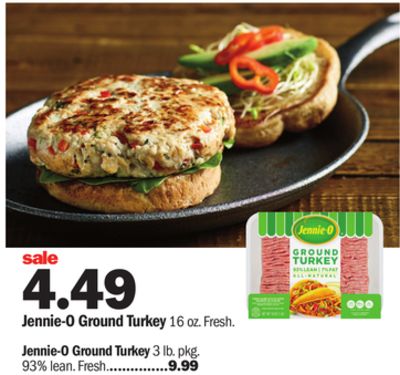 Jennie-O Ground Turkey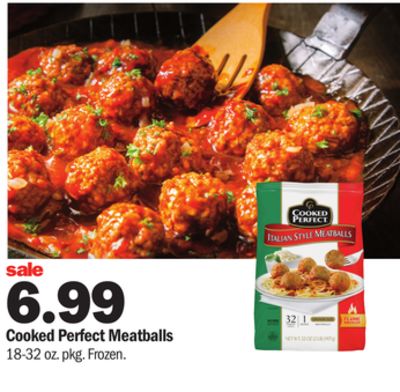 Cooked Perfect Meatballs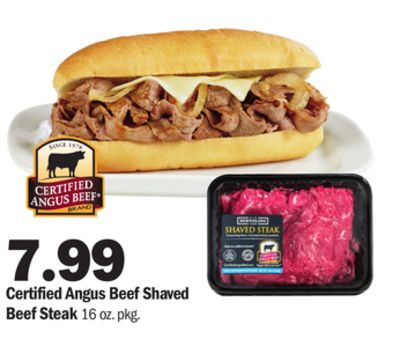 Certified Angus Beef Shaved Beef Steak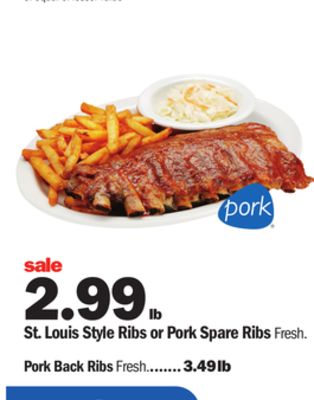 St. Louis Style Ribs or Pork Spare Ribs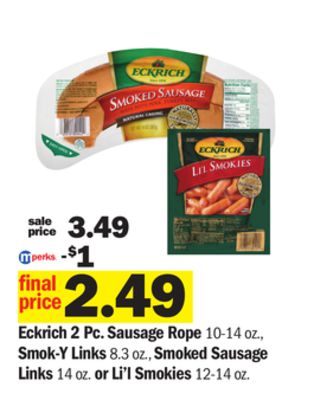 Eckrich 2 Pc. Sausage Rope 10-14 oz., Smok-Y Links 8.3 oz., Smoked Sausage Links 14 oz. or Li'l Smokies 12-14 oz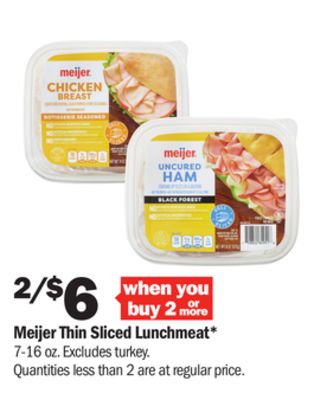 Meijer Thin Sliced Lunchmeat*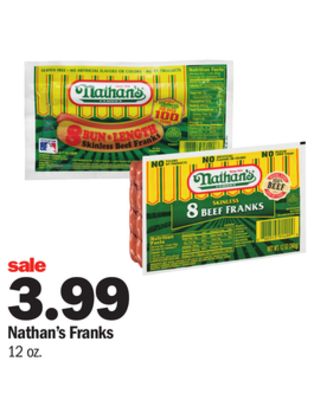 Nathan's Franks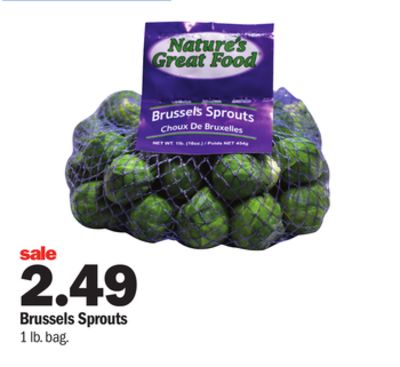 Brussels Sprouts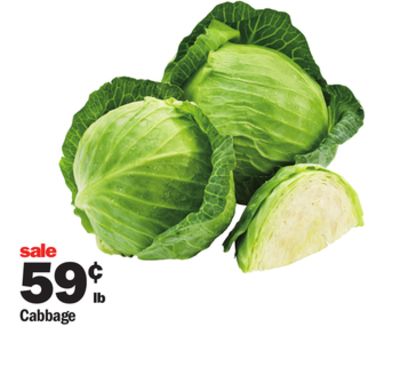 Cabbage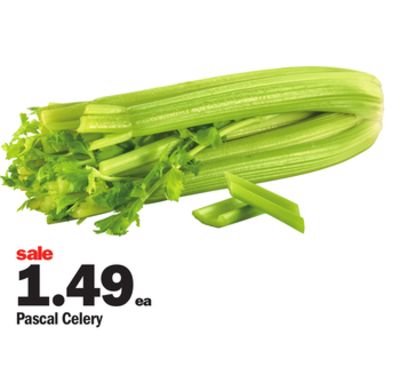 Pascal Celery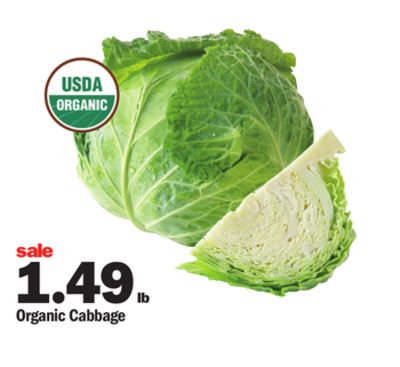 Organic Cabbage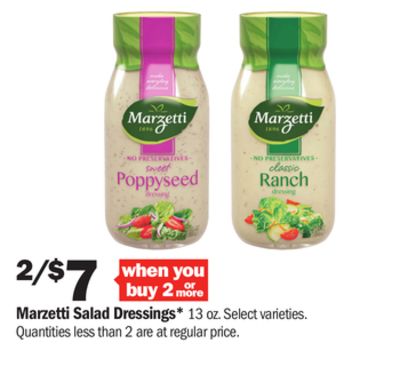 Marzetti Salad Dressings*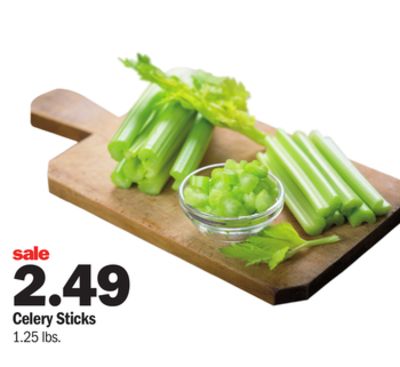 Celery Sticks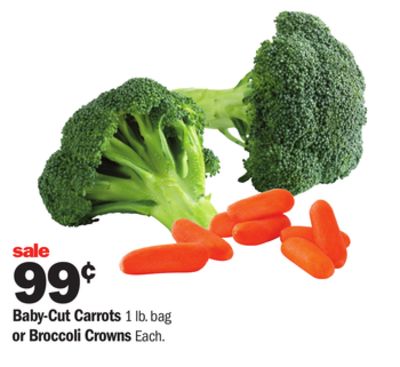 Baby-Cut Carrots 1 lb. bag or Broccoli Crowns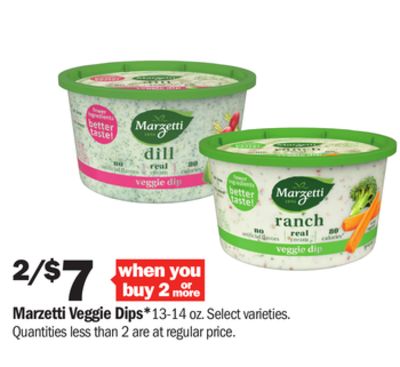 Marzetti Veggie Dips*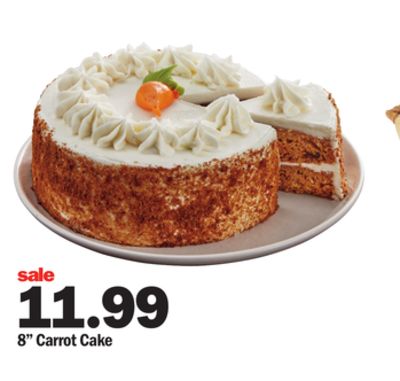 8" Carrot Cake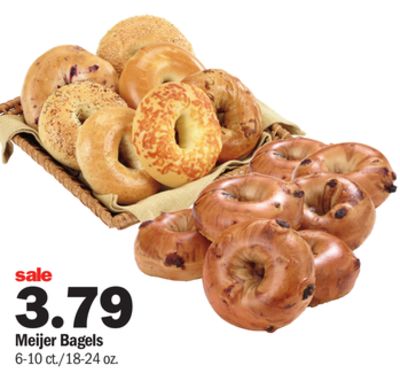 Meijer Bagels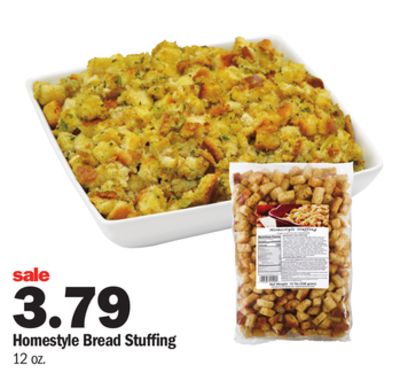 Homestyle Bread Stuffing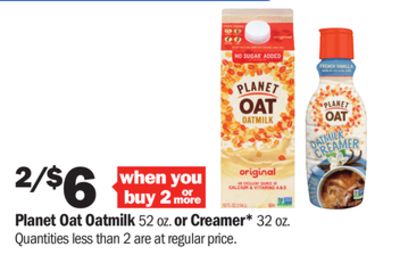 Planet Oat Oatmilk 52 oz. or Creamer* 32 oz.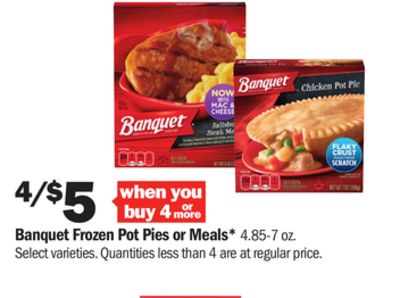 Banquet Frozen Pot Pies or Meals*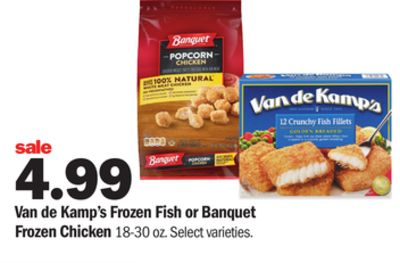 Van de Kamp's Frozen Fish or Banquet Frozen Chicken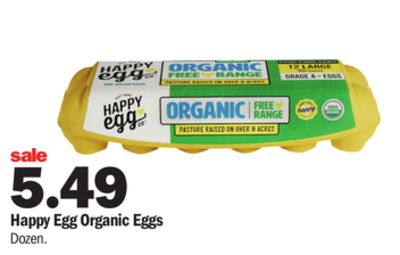 Happy Egg Organic Eggs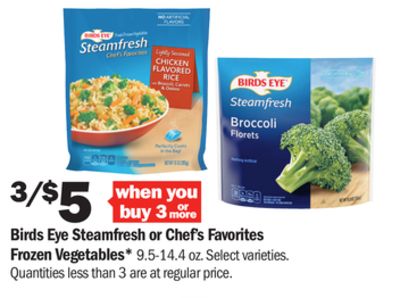 Birds Eye Steamfresh or Chef's Favorites Frozen Vegetables*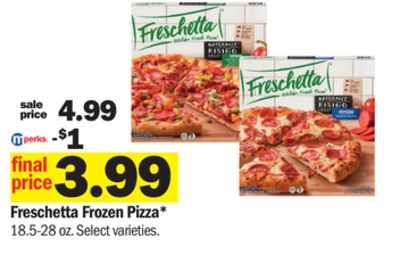 Freschetta Frozen Pizza*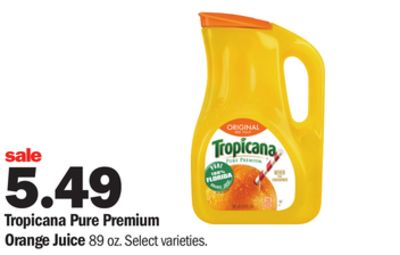 Tropicana Pure Premium Orange Juice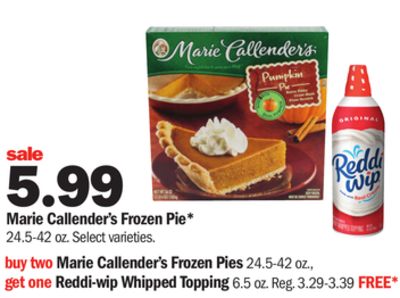 Marie Callender's Frozen Pie*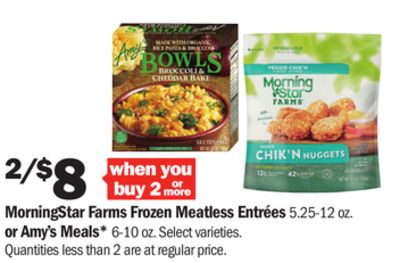 MorningStar Farms Frozen Meatless Entrées 5.25-12 oz. or Amy's Meals*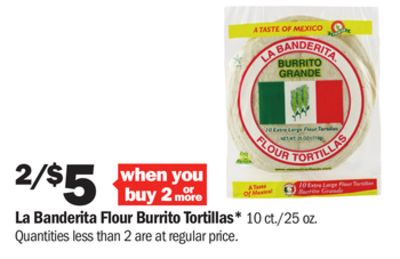 La Banderita Flour Burrito Tortillas*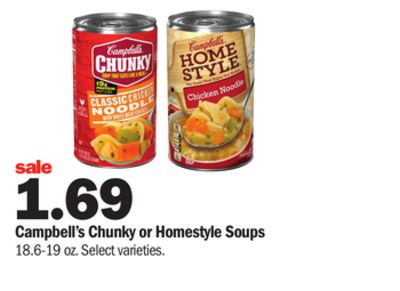 Campbell's Chunky or Homestyle Soups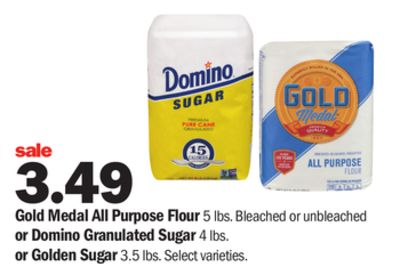 Gold Medal All Purpose Flour 5 lbs. Bleached or unbleached or Domino Granulated Sugar 4 lbs. or Golden Sugar 3.5 lbs.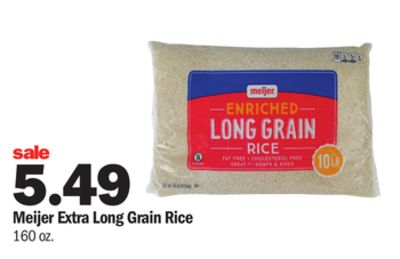 Meijer Extra Long Grain Rice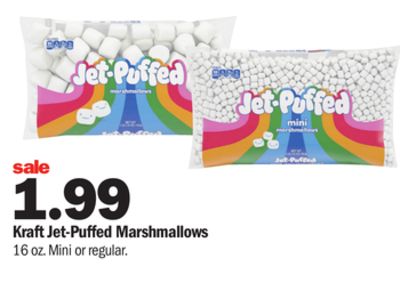 Kraft Jet-Puffed Marshmallows
Kraft Miracle Whip Dressing 30 oz. or Squeeze Bottle* 19 oz.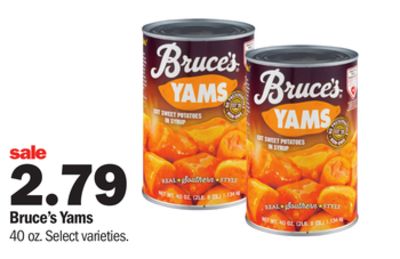 Bruce's Yams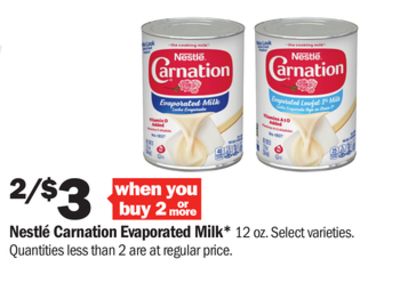 Nestlé Carnation Evaporated Milk*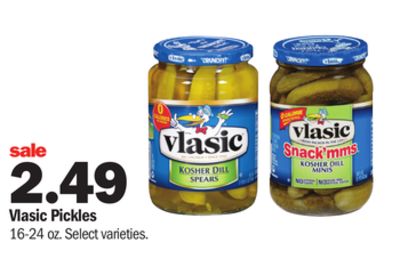 Vlasic Pickles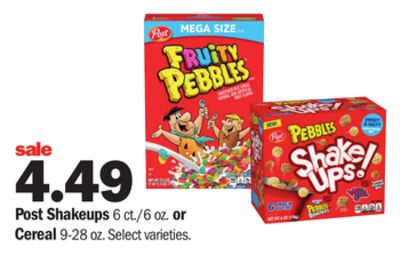 Post Shakeups 6 ct./6 oz. or Cereal 9-28 oz.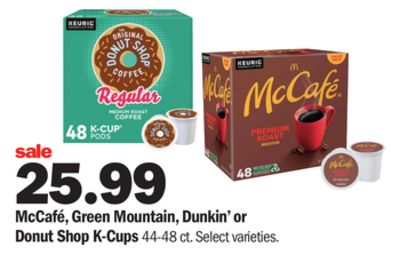 McCafé, Green Mountain, Dunkin' or Donut Shop K-Cups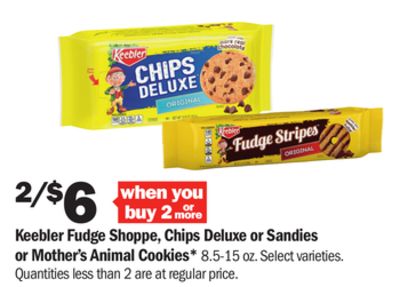 Keebler Fudge Shoppe, Chips Deluxe or Sandies or Mother's Animal Cookies*
Kellogg's Cereal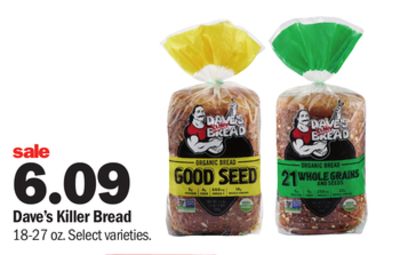 Dave's Killer Bread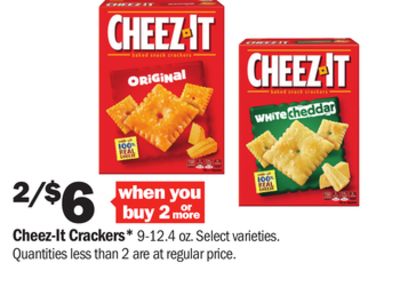 Cheez-It Crackers*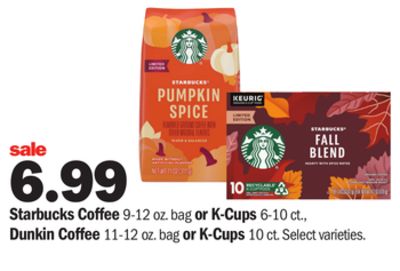 Starbucks Coffee 9-12 oz. bag or K-Cups 6-10 ct., Dunkin Coffee 11-12 oz. bag or K-Cups 10 ct.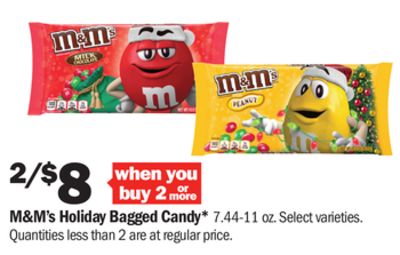 M&M's Holiday Bagged Candy*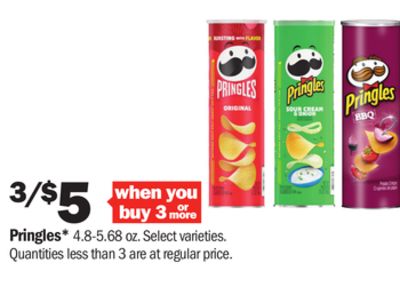 Pringles*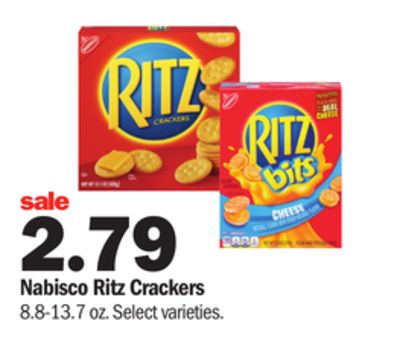 Nabisco Ritz Crackers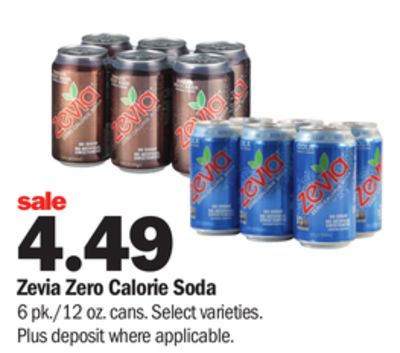 Zevia Zero Calorie Soda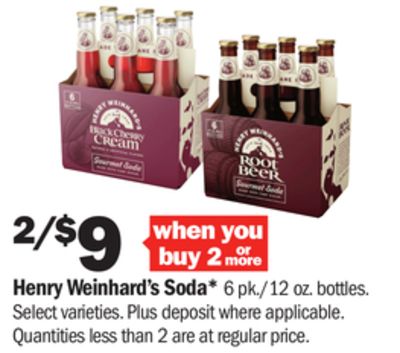 Henry Weinhard's Soda*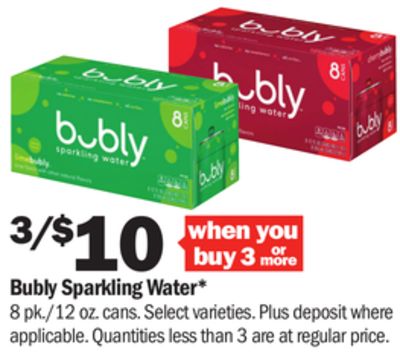 Bubly Sparkling Water*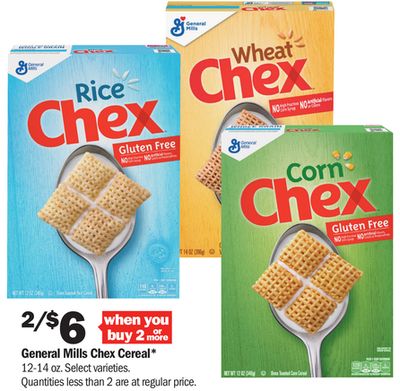 General Mills Chex Cereal*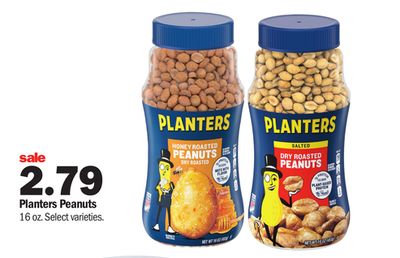 Planters Peanuts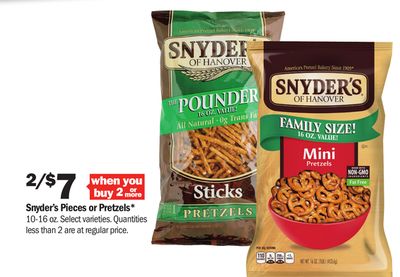 Snyder's Pieces or Pretzels*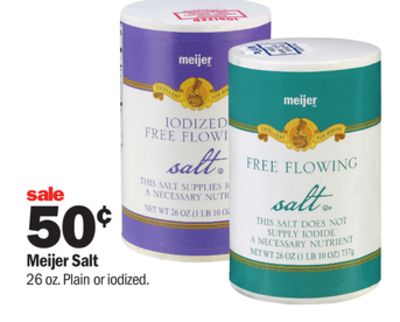 Meijer Salt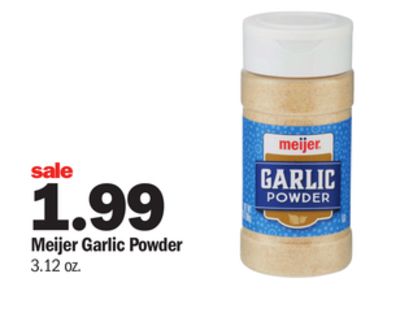 Meijer Garlic Powder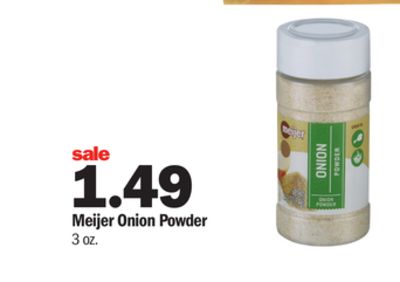 Meijer Onion Powder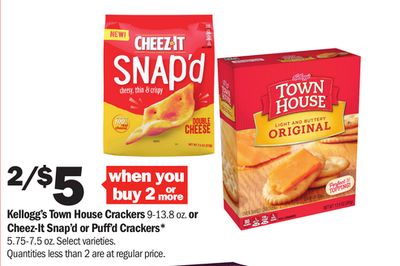 Kellogg's Town House Crackers 9-13.8 oz. or Cheez-It Snap'd or Puff'd Crackers* 5.75-7.5 oz.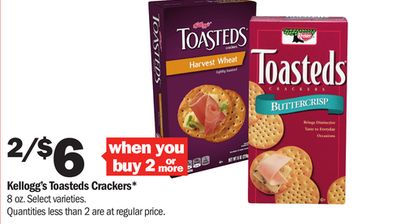 Kellogg's Toasteds Crackers*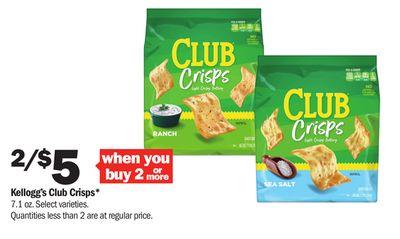 Kellogg's Club Crisps*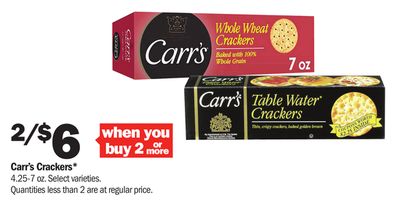 Carr's Crackers*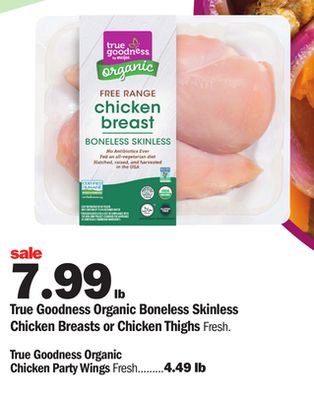 True Goodness Organic Boneless Skinless Chicken Breasts or Chicken Thighs Fresh. True Goodness Organic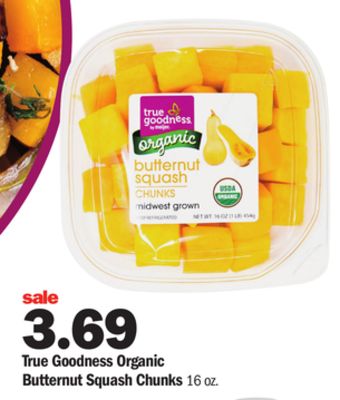 True Goodness Organic Butternut Squash Chunks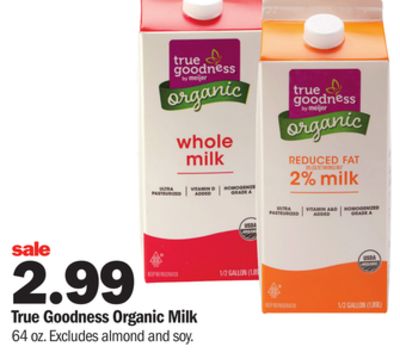 True Goodness Organic Milk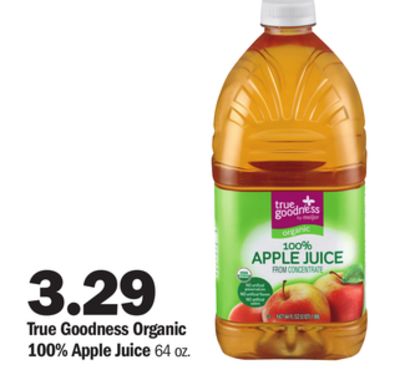 True Goodness Organic 100% Apple Juice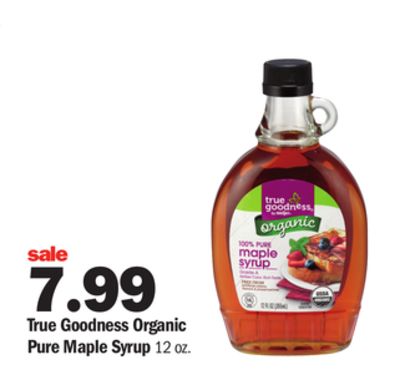 True Goodness Organic Pure Maple Syrup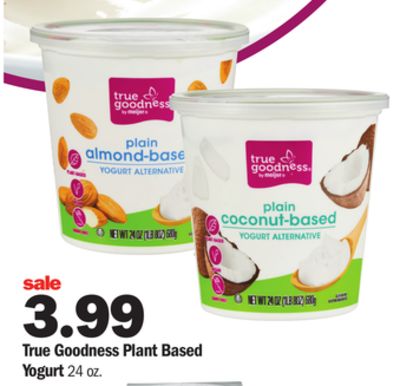 True Goodness Plant Based Yogurt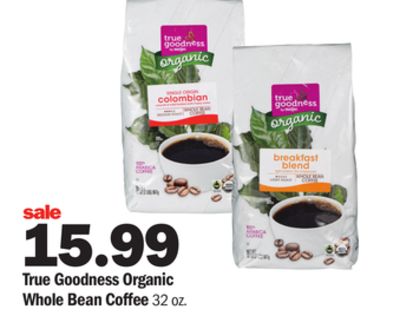 True Goodness Organic Whole Bean Coffee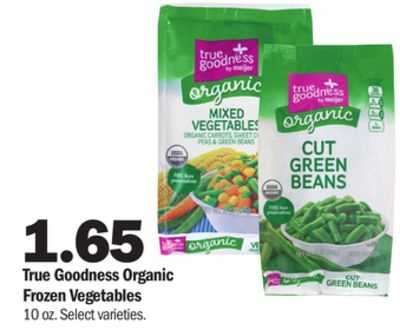 True Goodness Organic Frozen Vegetables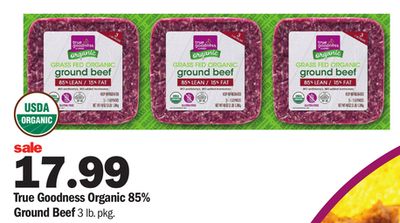 True Goodness Organic 85% Ground Beef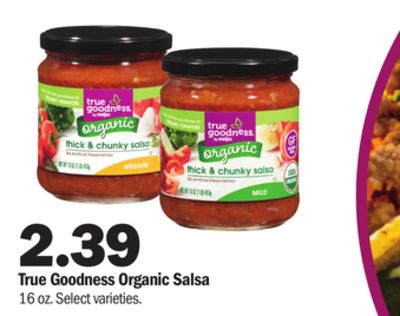 True Goodness Organic Salsa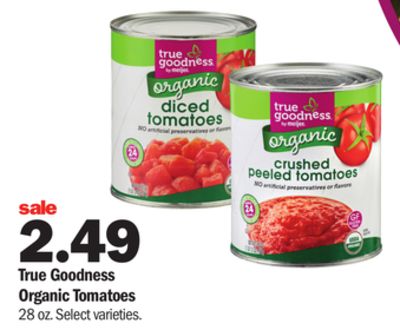 True Goodness Organic Tomatoes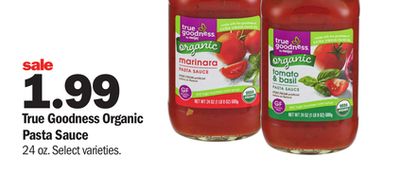 True Goodness Organic Pasta Sauce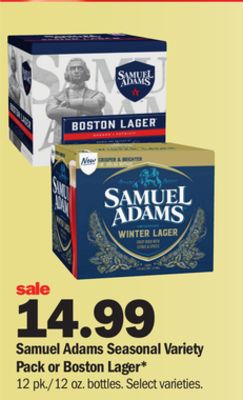 Samuel Adams Seasonal Variety Pack or Boston Lager*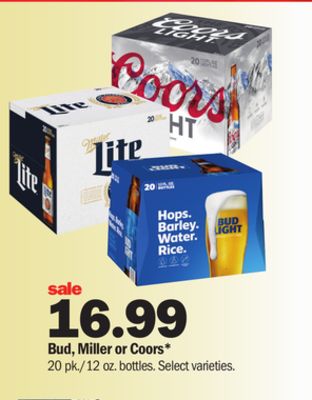 Bud, Miller or Coors*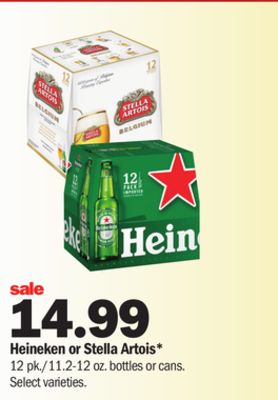 Heineken or Stella Artois*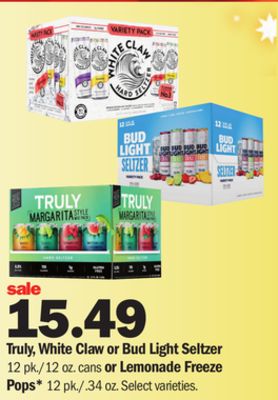 Truly, White Claw or Bud Light Seltzer 12 pk./12 oz. cans or Lemonade Freeze Pops* 12 pk./.34 oz.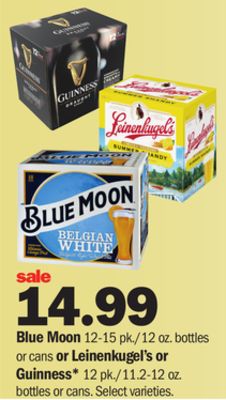 Blue Moon 12-15 pk./12 oz. bottles or cans or Leinenkugel's or Guinness* 12 pk./11.2-12 oz. bottles or cans.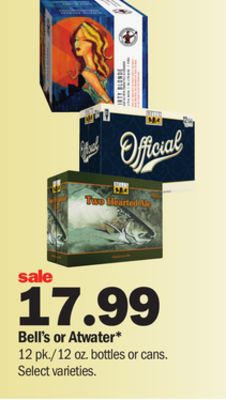 Bell's or Atwater*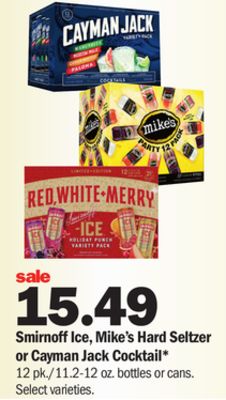 Smirnoff Ice, Mike's Hard Seltzer or Cayman Jack Cocktail*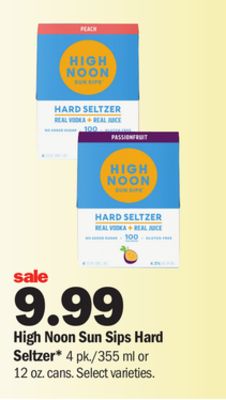 High Noon Sun Sips Hard Seltzer*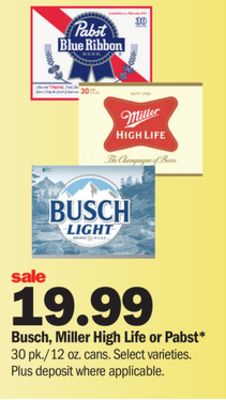 Busch, Miller High Life or Pabst*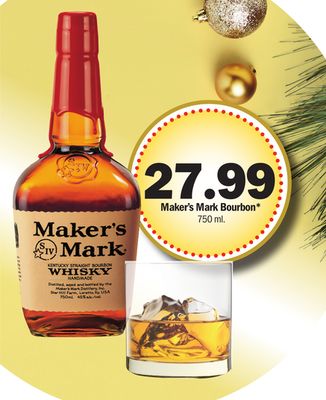 Maker's Mark Bourbon*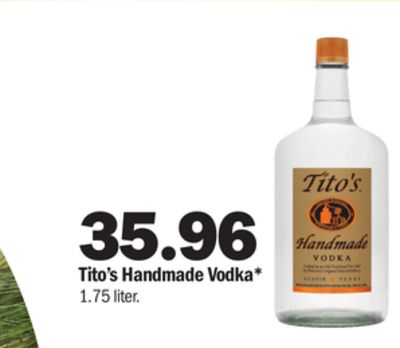 Tito's Handmade Vodka*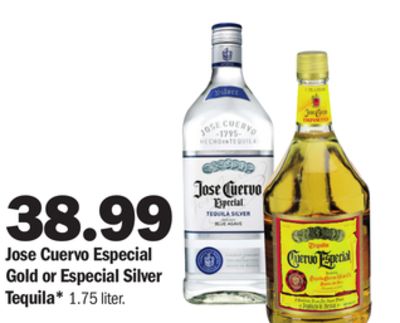 Jose Cuervo Especial Gold or Especial Silver Tequila*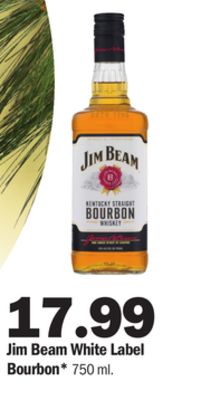 Jim Beam White Label Bourbon*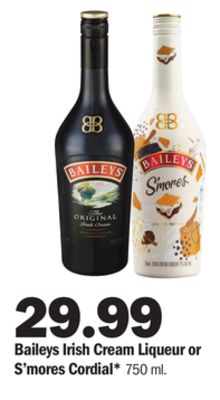 Baileys Irish Cream Liqueur or S'mores Cordial*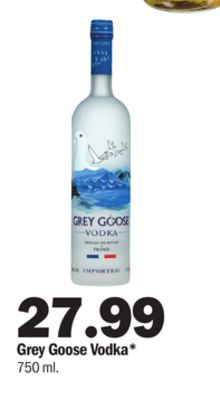 Grey Goose Vodka*

La Marca Prosecco or Korbel Brut*

Josh Cellars Chardonnay or Fetzer Gewurztraminer*

Farm Fresh Cranberry or Oliver Apple Pie Wine*

Bota Box Cabernet Sauvignon or Pinot Grigio*

Bonanza Cabernet Sauvignon or Meiomi Pinot Noir*

19 Crimes Cali Gold or Martha's Chardonnay*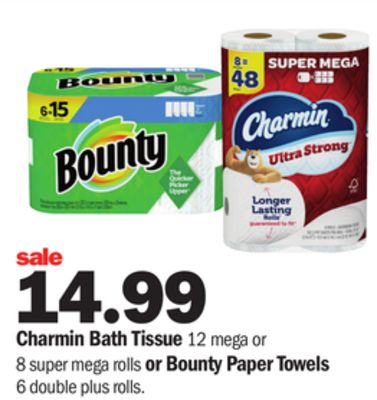 Charmin Bath Tissue 12 mega or 8 super mega rolls or Bounty Paper Towels 6 double plus rolls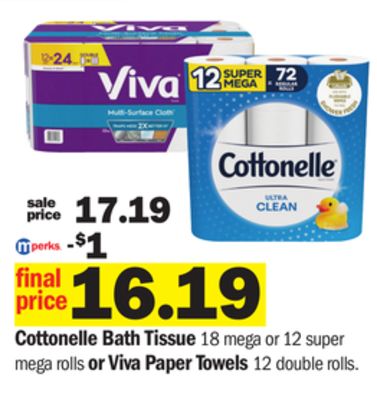 Cottonelle Bath Tissue 18 mega or 12 super mega rolls or Viva Paper Towels 12 double rolls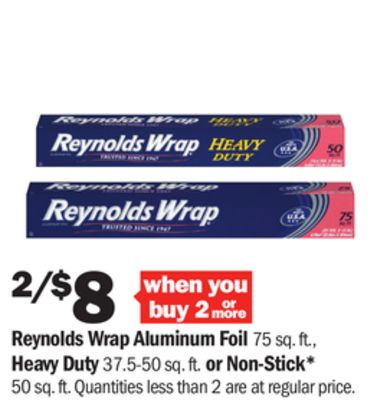 Reynolds Wrap Aluminum Foil 75 sq. ft., Heavy Duty 37.5-50 sq. ft. or Non-Stick* 50 sq. ft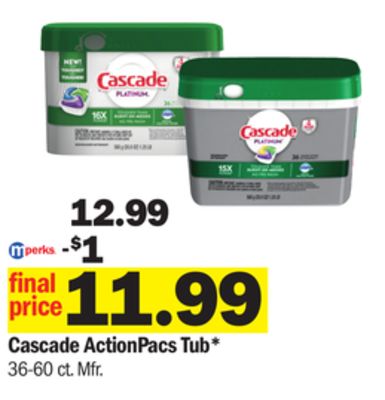 Cascade ActionPacs Tub*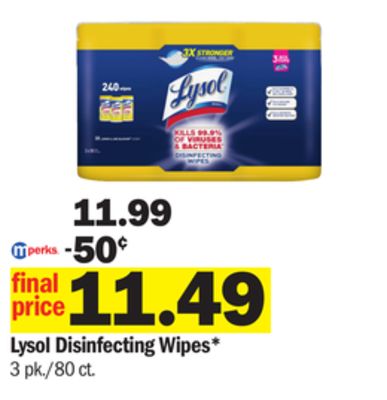 Lysol Disinfecting Wipes*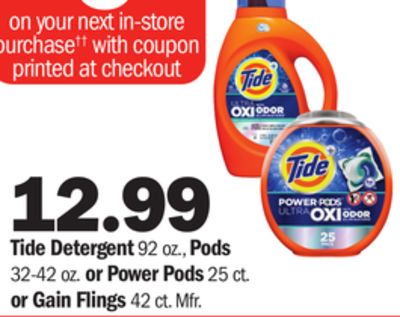 Tide Detergent 92 oz., Pods 32-42 oz. or Power Pods 25 ct. or Gain Flings 42 ct.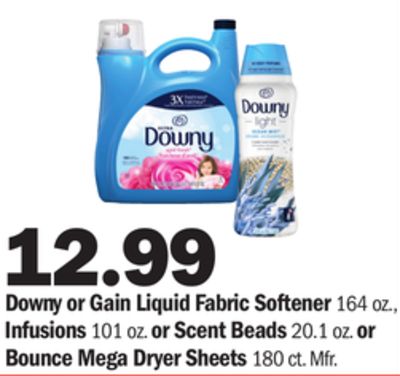 Downy or Gain Liquid Fabric Softener 164 oz., Infusions 101 oz. or Scent Beads 20.1 oz. or Bounce Mega Dryer Sheets 180 ct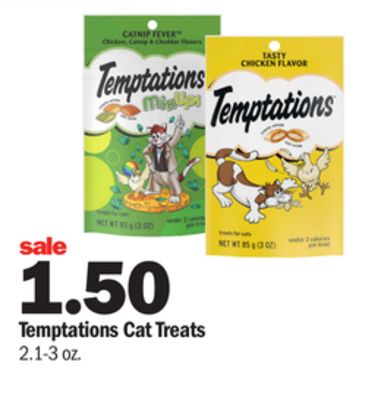 Temptations Cat Treats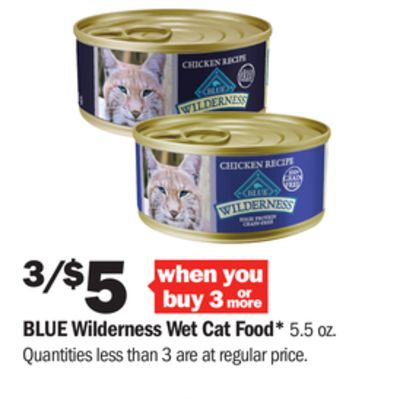 BLUE Wilderness Wet Cat Food*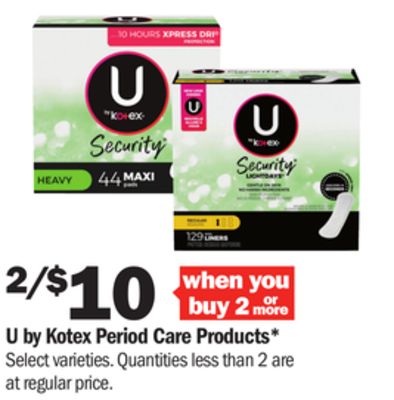 U by Kotex Period Care Products*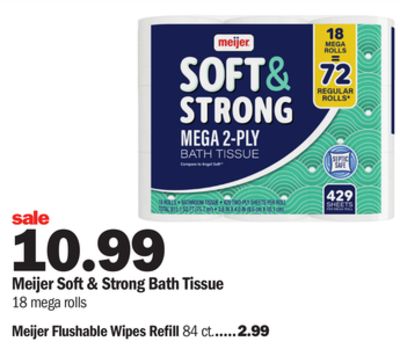 Meijer Soft & Strong Bath Tissue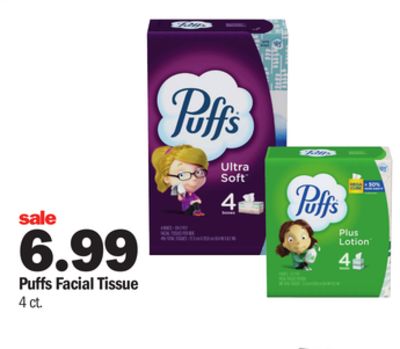 Puffs Facial Tissue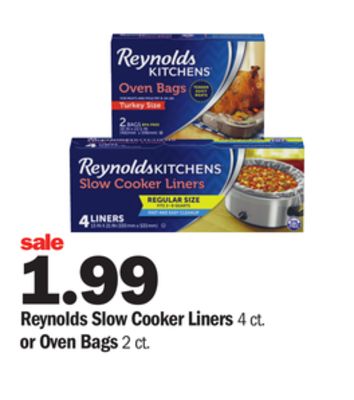 Reynolds Slow Cooker Liners 4 ct. or Oven Bags 2 ct.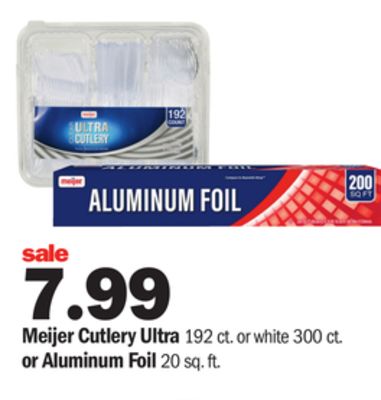 Meijer Cutlery Ultra 192 ct. or white 300 ct. or Aluminum Foil 20 sq. ft.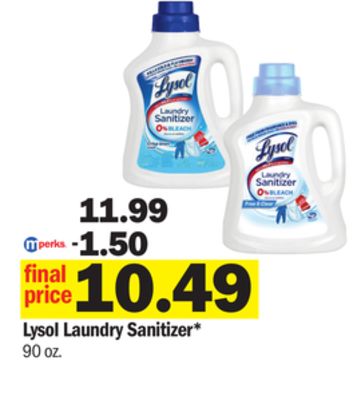 Lysol Laundry Sanitizer*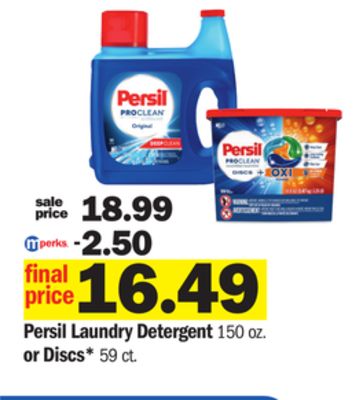 Persil Laundry Detergent 150 oz. or Discs*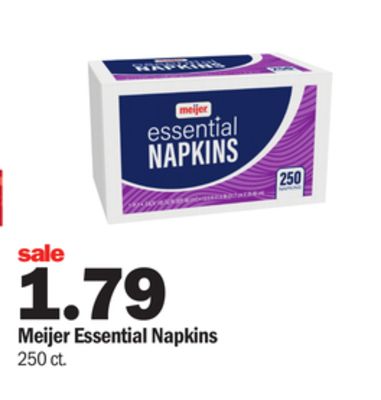 Meijer Essential Napkins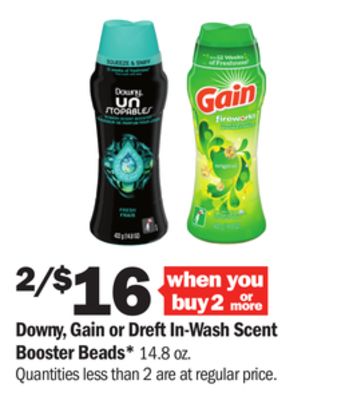 Downy, Gain or Dreft In-Wash Scent Booster Beads* 14.8 oz.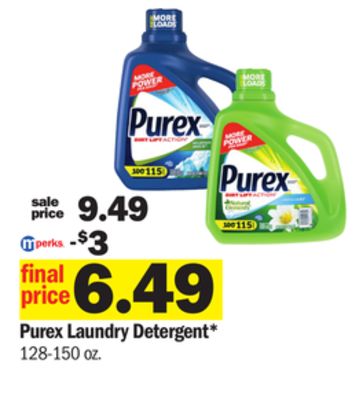 Purex Laundry Detergent*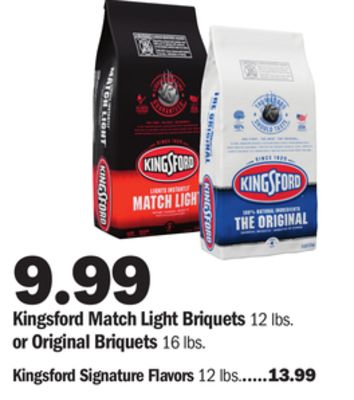 Kingsford Match Light Briquets 12 lbs. or Original Briquets 16 lbs.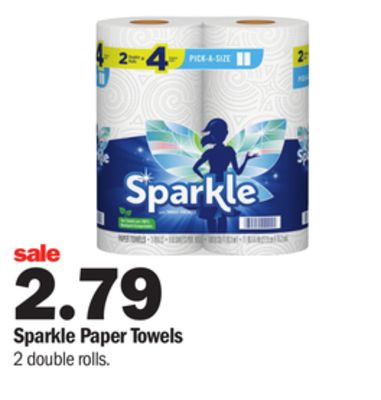 Sparkle Paper Towels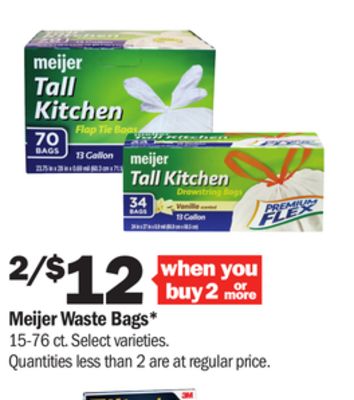 Meijer Waste Bags*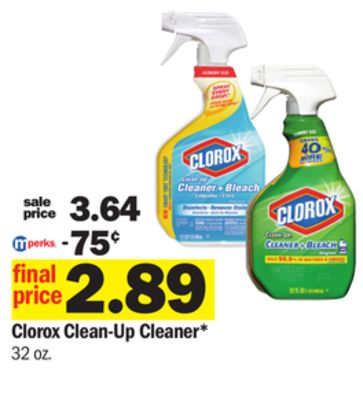 Clorox Clean-Up Cleaner*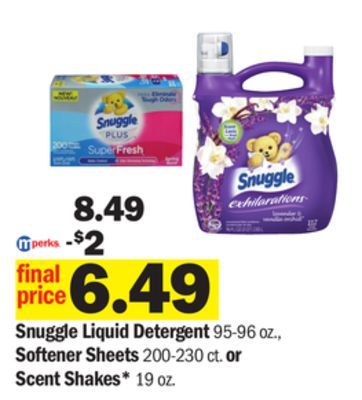 Snuggle Liquid Detergent 95-96 oz., Softener Sheets 200-230 ct. or Scent Shakes* 19 oz.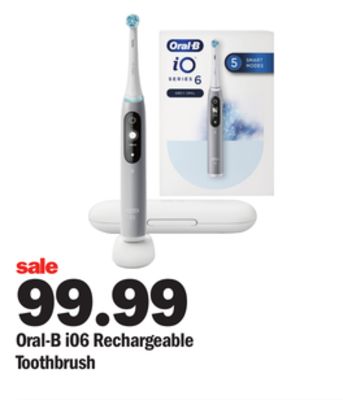 Oral-B i06 Rechargeable Toothbrush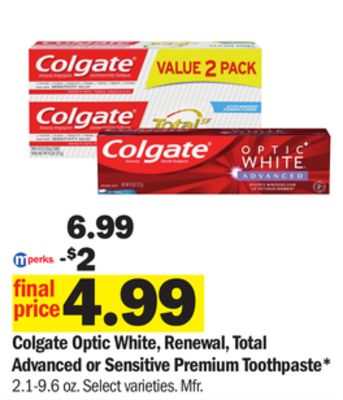 Colgate Optic White, Renewal, Total Advanced or Sensitive Premium Toothpaste*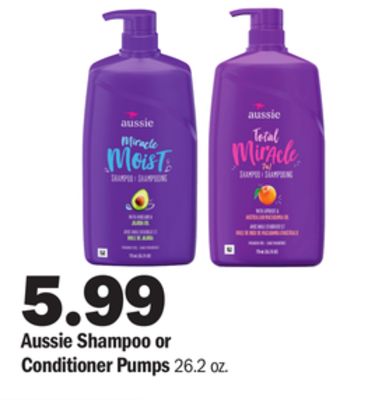 Aussie Shampoo or Conditioner Pumps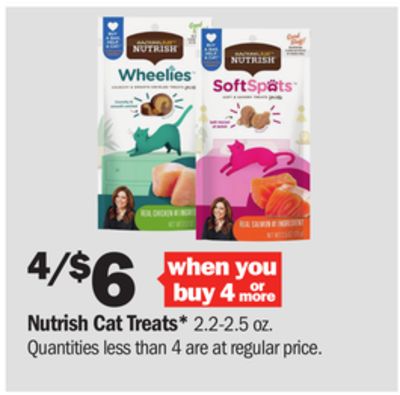 Nutrish Cat Treats*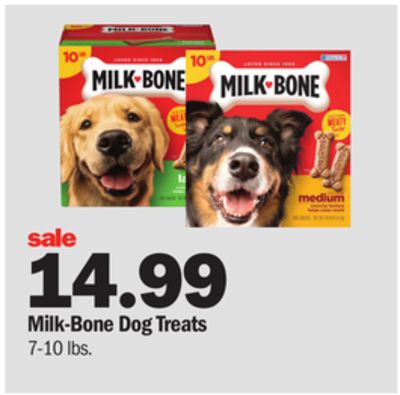 Milk-Bone Dog Treats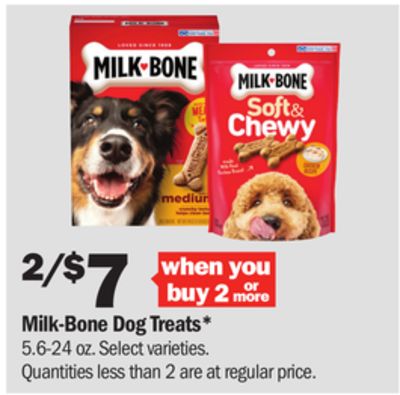 Milk-Bone Dog Treats*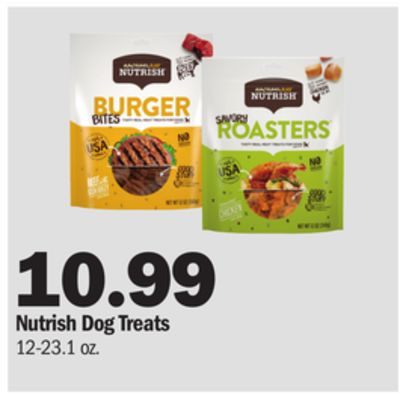 Nutrish Dog Treats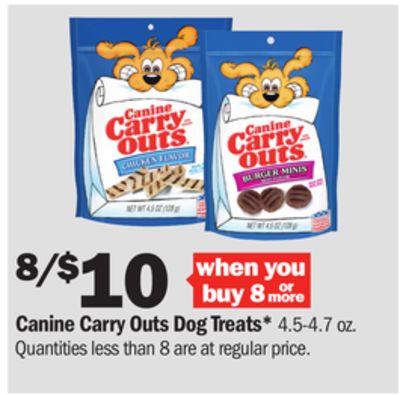 Canine Carry Outs Dog Treats*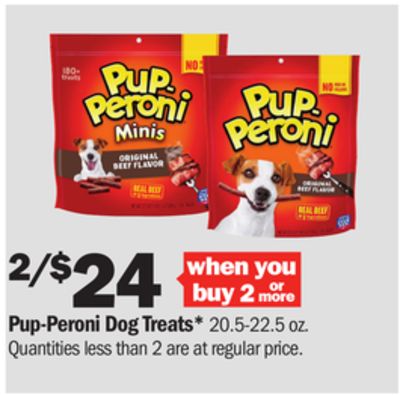 Pup-Peroni Dog Treats*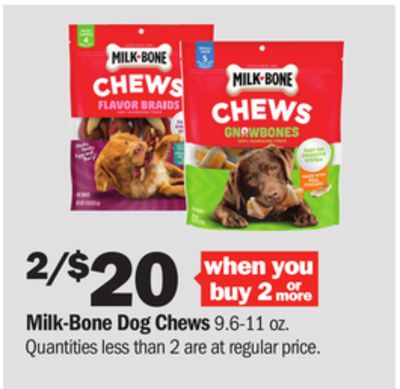 Milk-Bone Dog Chews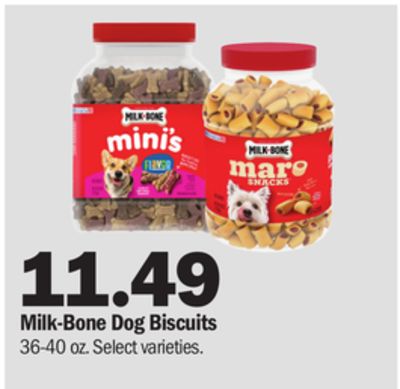 Milk-Bone Dog Biscuits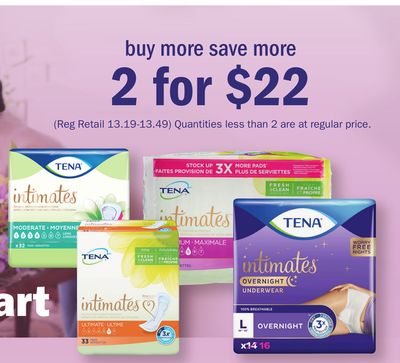 112022 Tena V4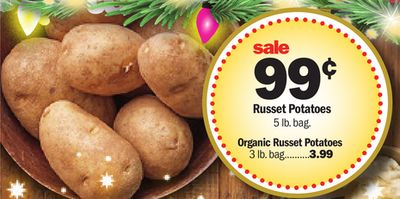 Russet Potatoes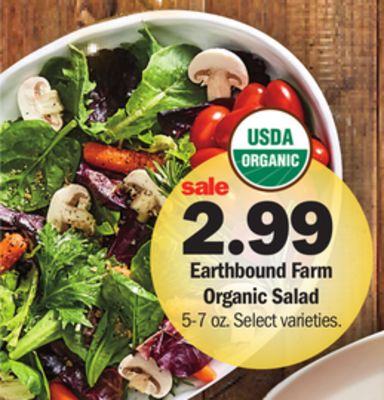 Earthbound Farm Organic Salad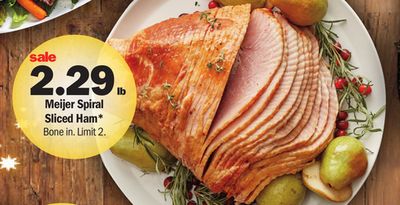 Meijer Spiral Sliced Ham*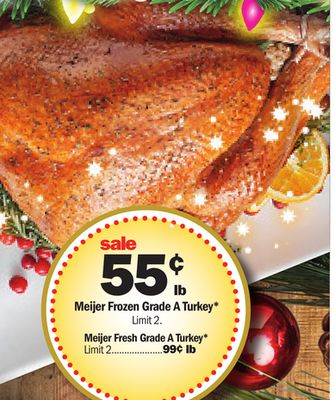 Meijer Frozen Grade A Turkey*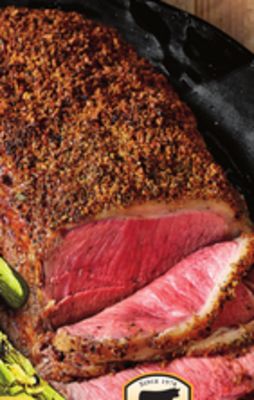 Certified Angus Beef New York Strip Roast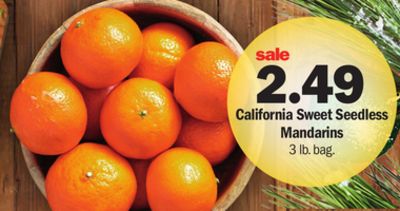 California Sweet Seedless Mandarins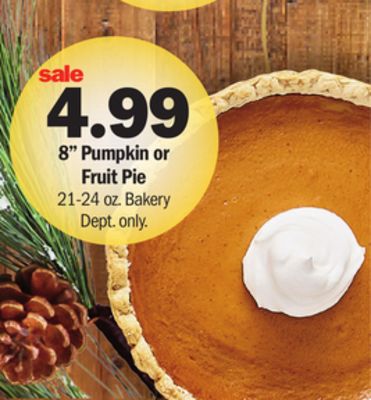 8" Pumpkin or Fruit Pie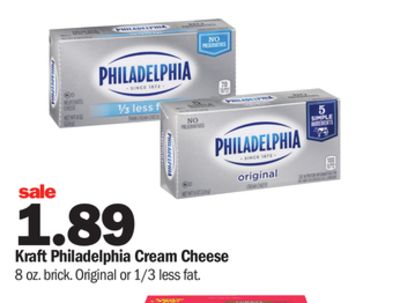 Kraft Philadelphia Cream Cheese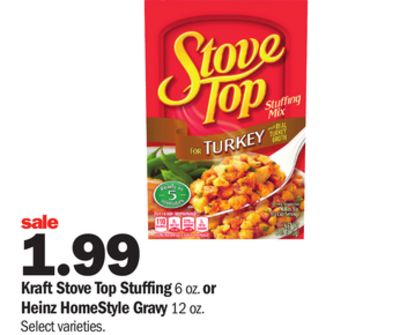 Kraft Stove Top Stuffing 6 oz. or Heinz HomeStyle Gravy 12 oz.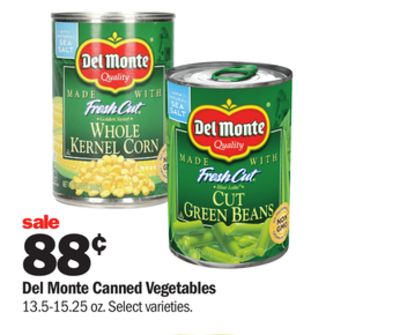 Del Monte Canned Vegetables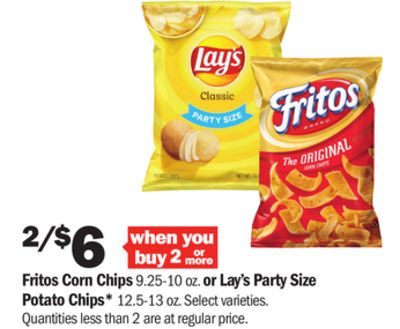 Fritos Corn Chips 9.25-10 oz. or Lay's Party Size Potato Chips* 12.5-13 oz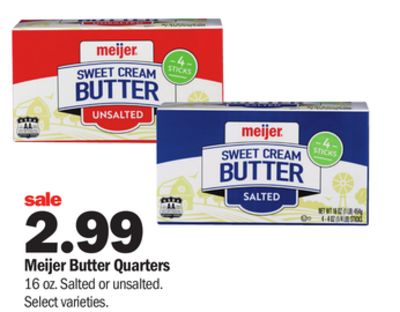 Meijer Butter Quarters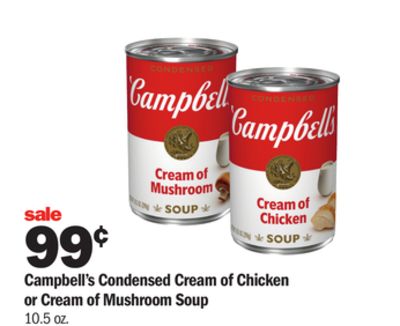 Campbell's Condensed Cream of Chicken or Cream of Mushroom Soup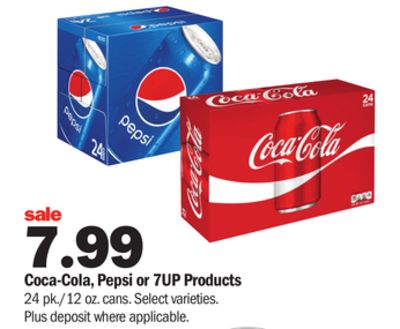 Coca-Cola, Pepsi or 7UP Products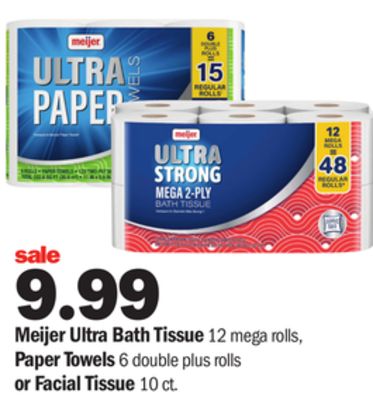 Meijer Ultra Bath Tissue 12 mega rolls, Paper Towels 6 double plus rolls or Facial Tissue 10 ct.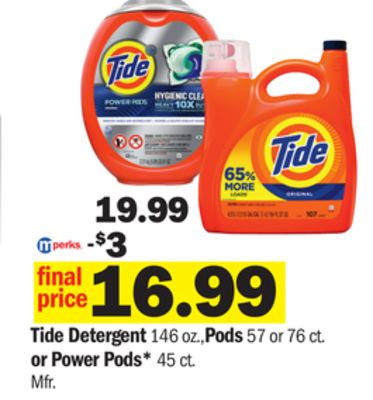 Tide Detergent 146 oz.,Pods 57 or 76 ct. or Power Pods* 45 ct.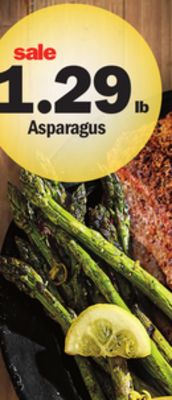 Asparagus
Tostitos Chips*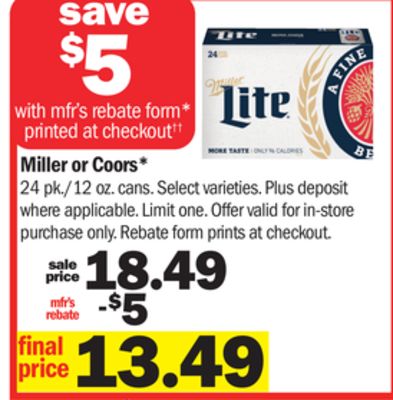 Miller or Coors*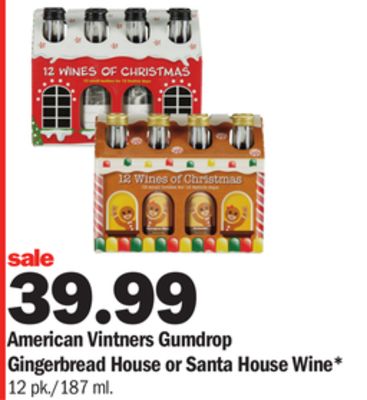 American Vintners Gumdrop Gingerbread House or Santa House Wine*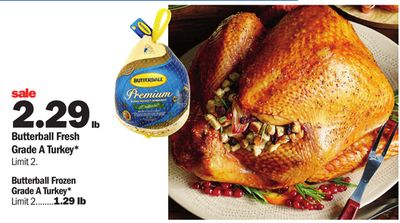 Butterball Fresh Grade A Turkey*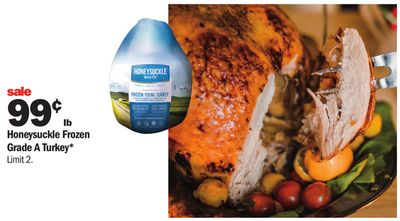 Honeysuckle Frozen Grade A Turkey*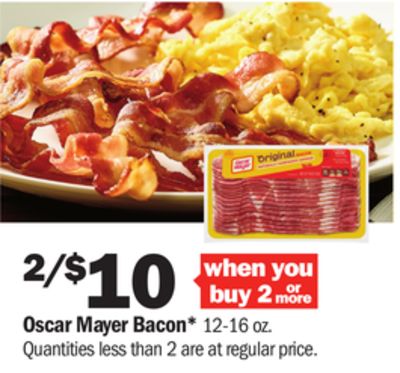 Oscar Mayer Bacon*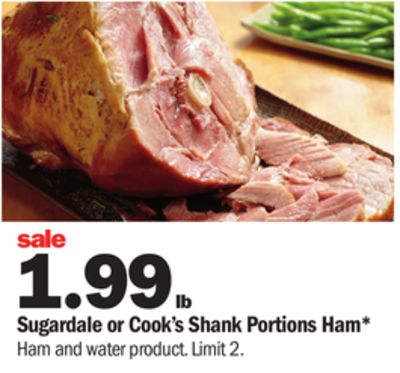 Sugardale or Cook's Shank Portions Ham*
Frederik's by Meijer Fresh Spiral Sliced Half Ham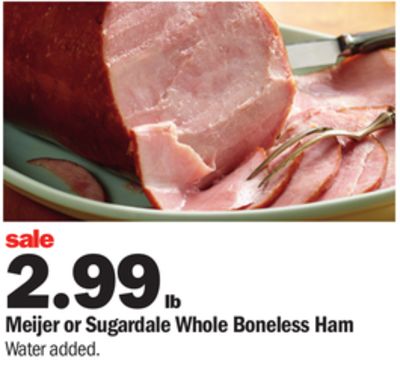 Meijer or Sugardale Whole Boneless Ham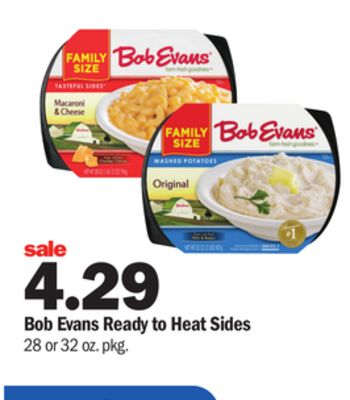 Bob Evans Ready to Heat Sides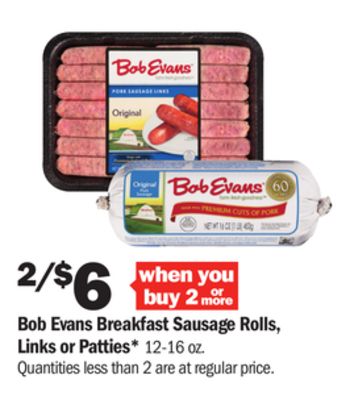 Bob Evans Breakfast Sausage Rolls, Links or Patties*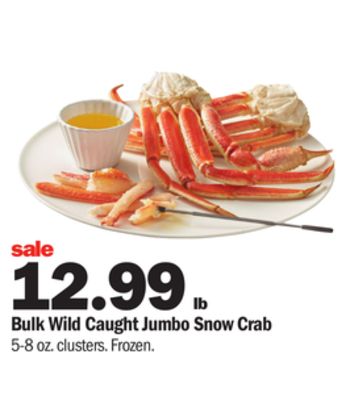 Bulk Wild Caught Jumbo Snow Crab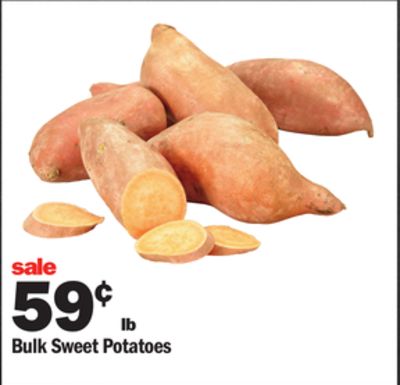 Bulk Sweet Potatoes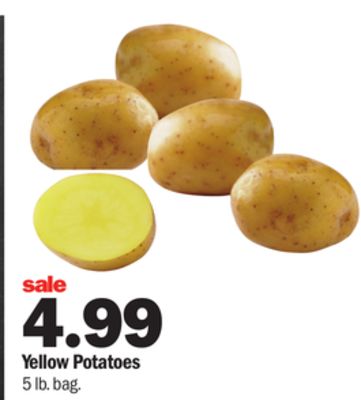 Yellow Potatoes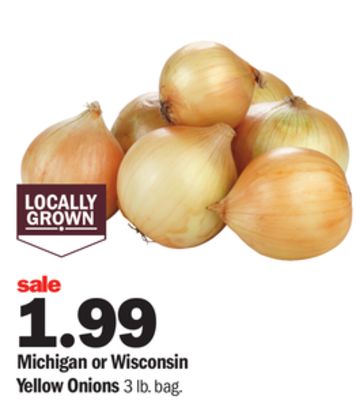 Michigan or Wisconsin Yellow Onions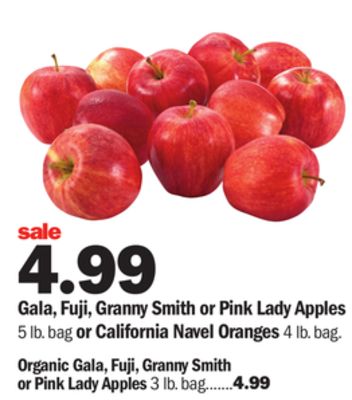 Gala, Fuji, Granny Smith or Pink Lady Apples 5 lb. bag or California Navel Oranges 4 lb. bag.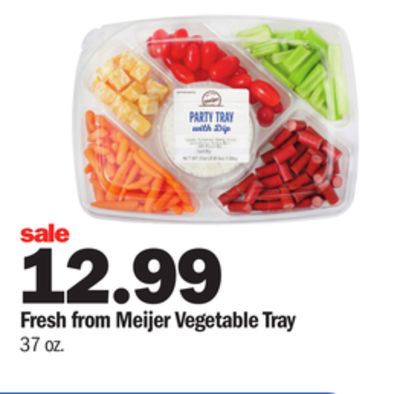 Fresh from Meijer Vegetable Tray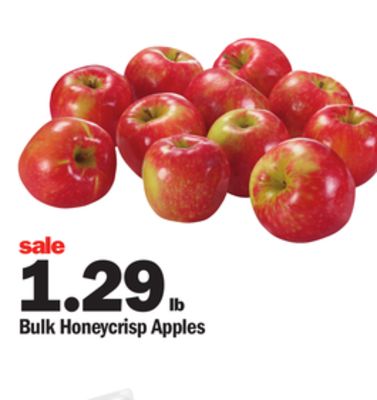 Bulk Honeycrisp Apples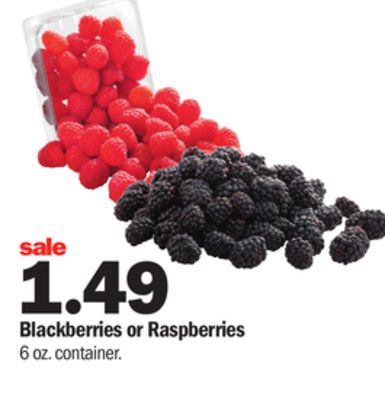 Blackberries or Raspberries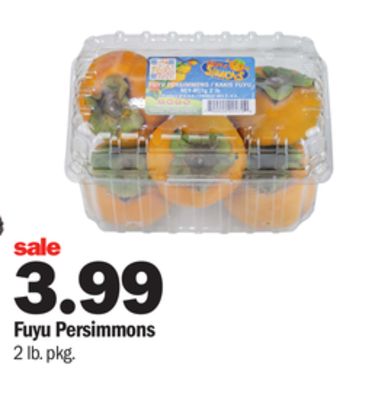 Fuyu Persimmons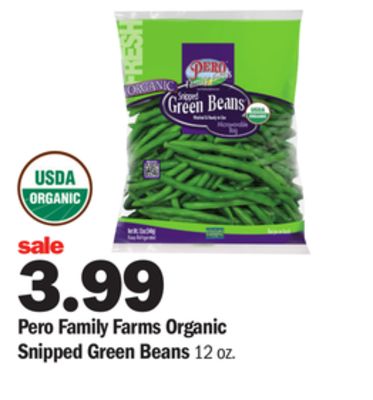 Pero Family Farms Organic Snipped Green Beans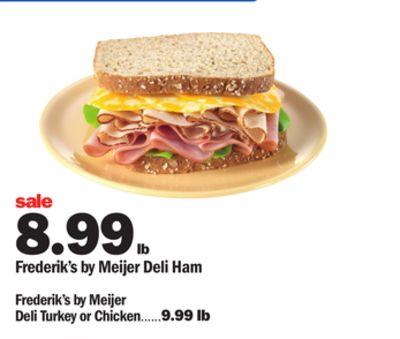 Frederik's by Meijer Deli Ham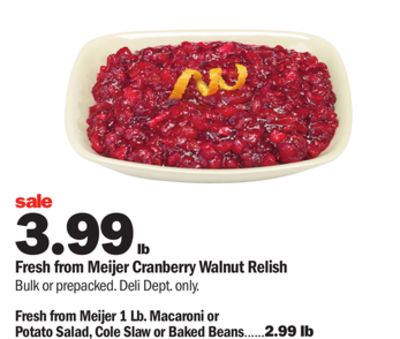 Fresh from Meijer Cranberry Walnut Relish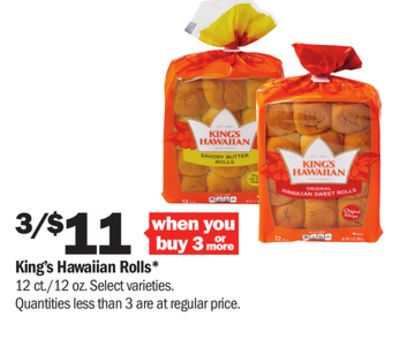 King's Hawaiian Rolls*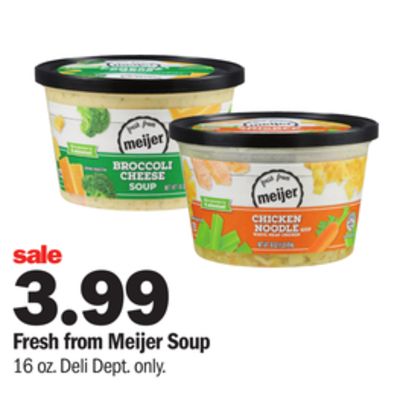 Fresh from Meijer Soup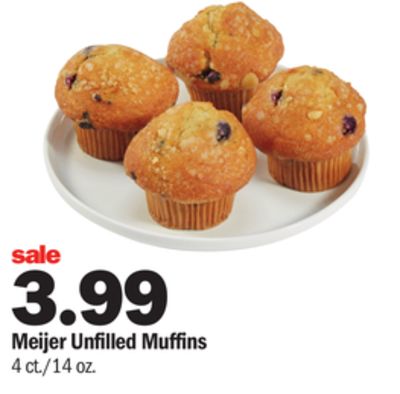 Meijer Unfilled Muffins
Fully prepared turkey dinner with sides