Weekly Ad
---
The Weekly Ad, which is valid in Kroger markets between 11/15/2023 - 11/24/2023, consists of 12 pages. The most expensive product of the brochure is Prime Rib priced at $90.0, the cheapest product at $0.39 is Sweet Potatoes.
You can use the page previews below to navigate the brochure pages.
---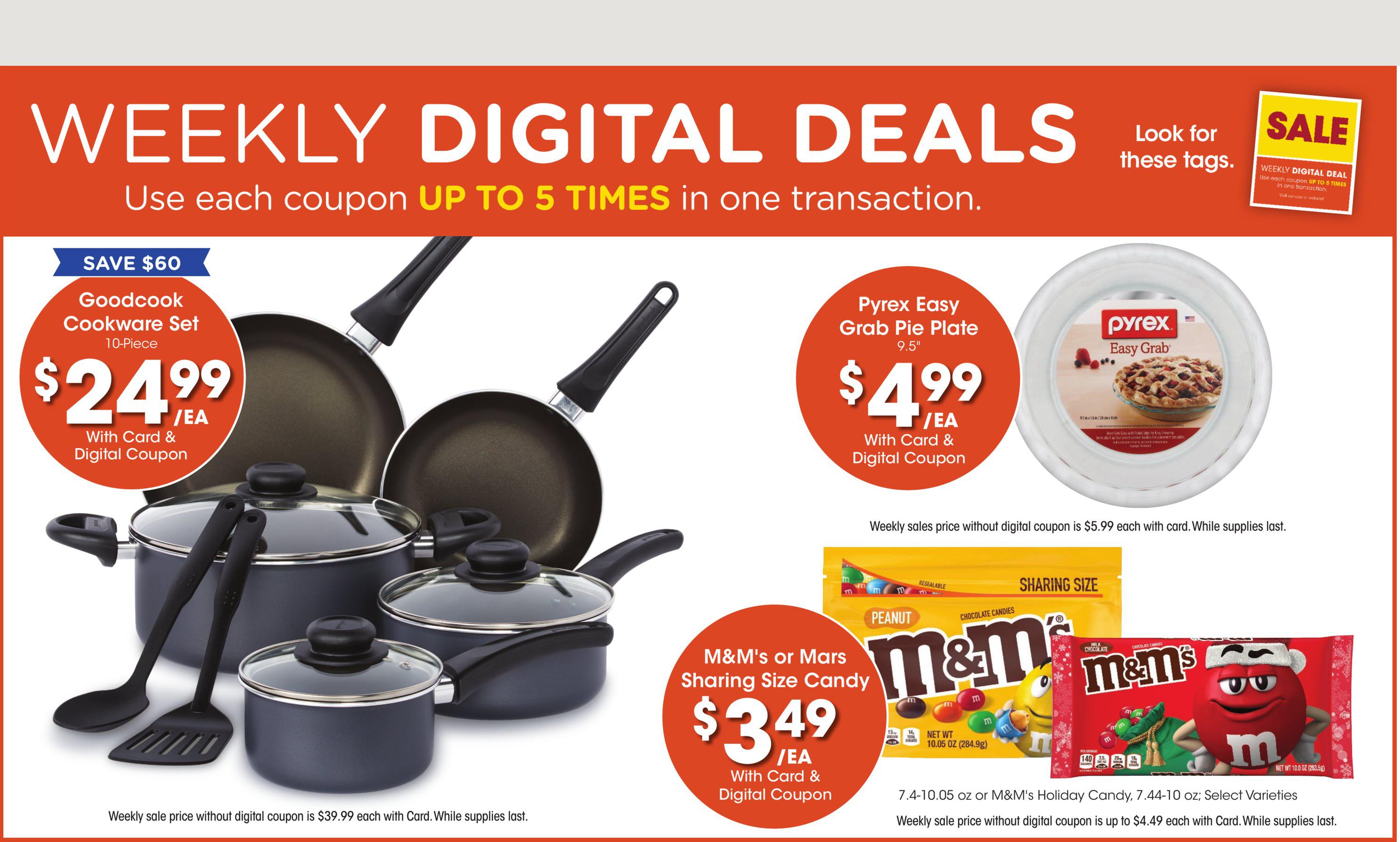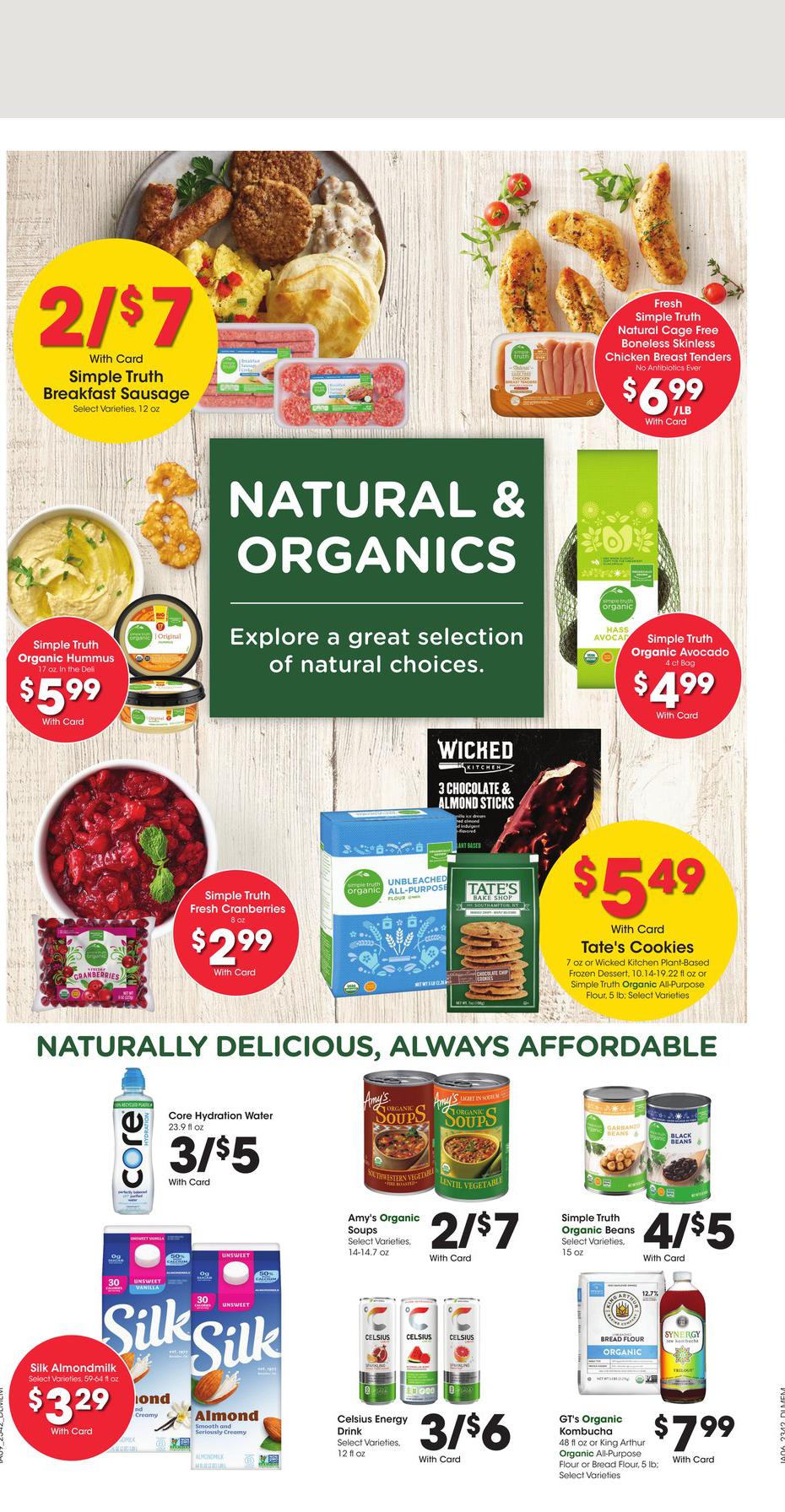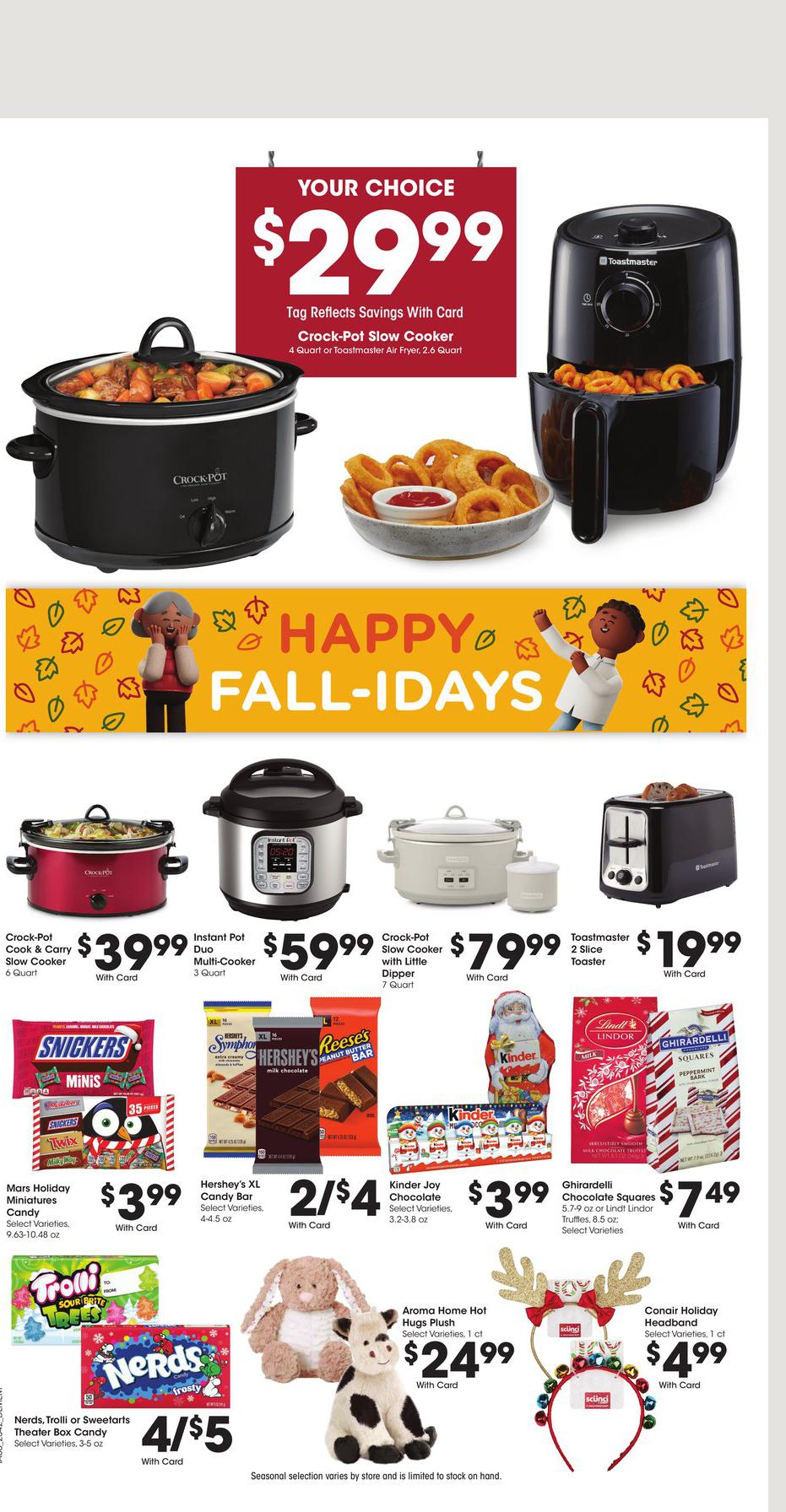 | Market | Flyer | Date |
| --- | --- | --- |
| | Weekly Ad | 10/11/2023 |
| | Weekly Ad | 10/18/2023 |
| | Weekly Ad | 10/25/2023 |
| | Weekly Ad | 11/01/2023 |
| | Ship to Home | 11/01/2023 |
| | Weekly Ad | 11/08/2023 |
| | Ship to Home | 11/15/2023 |
| | Weekly Ad | 11/15/2023 |
| | Weekly Ad | 11/24/2023 |
| | Ship to Home | 11/22/2023 |
Products in the Flyer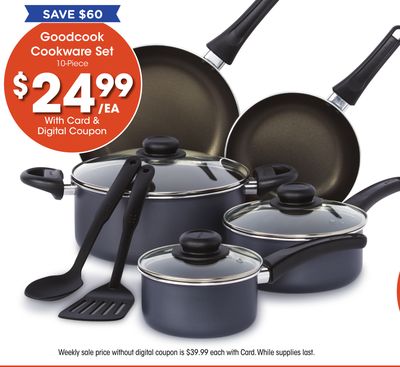 Goodcook Cookware Set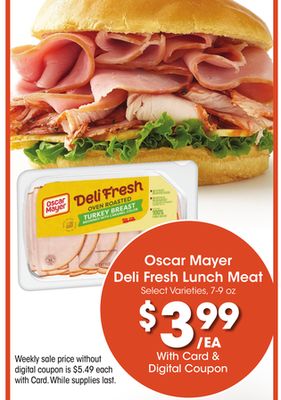 Oscar Mayer Deli Fresh Lunch Meat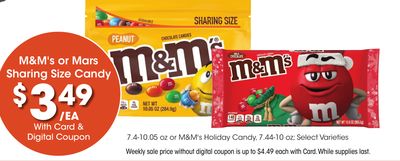 M&M's | Mars M&M's or Mars Sharing Size Candy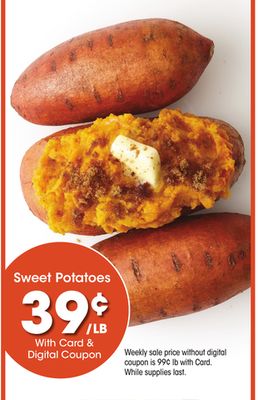 Sweet Potatoes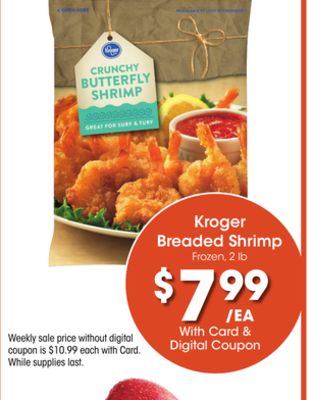 Kroger Breaded Shrimp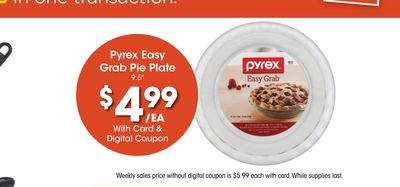 Pyrex Easy Grab Pie Plate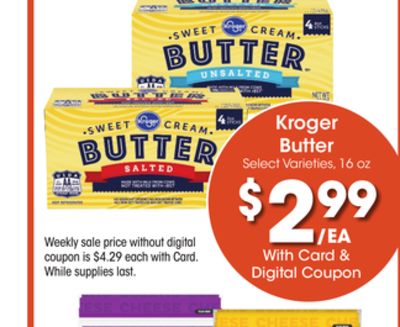 Kroger Butter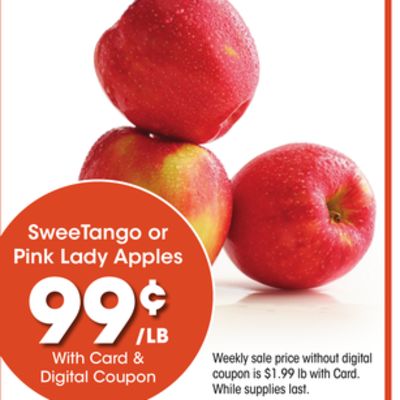 GET YOUR SAVINGS IN THE APP TODAY!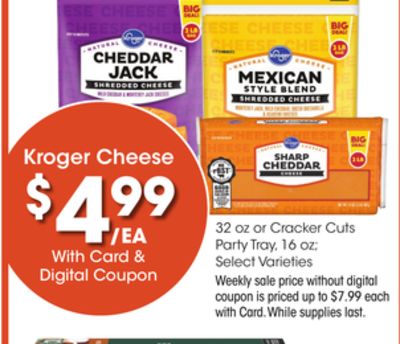 Kroger Cheese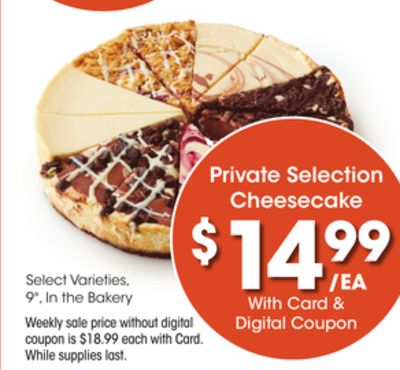 Private Selection Cheesecake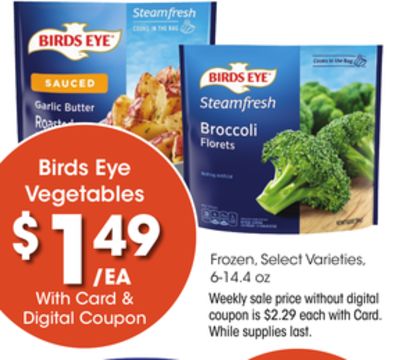 Birds Eye Vegetables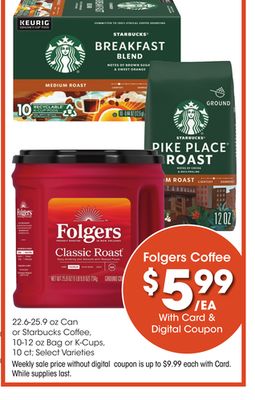 Folgers | Starbucks Folgers Coffee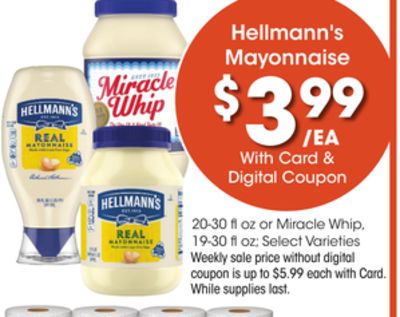 Hellmann's Mayonnaise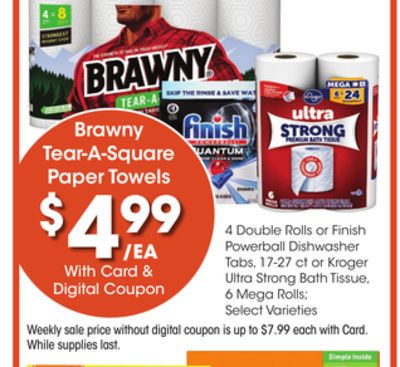 Brawny | Finish | Kroger Brawny Tear-A-Square Paper Towels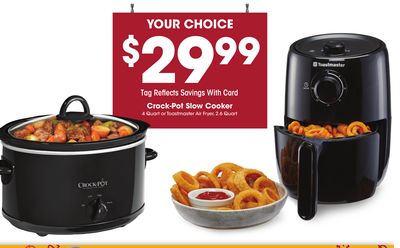 Crock-Pot Slow Cooker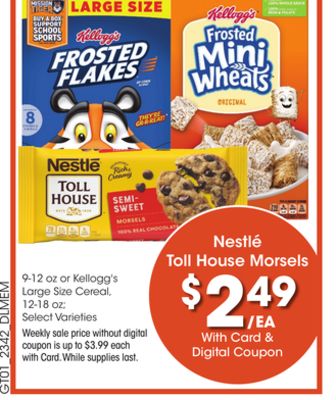 Nestlé | Kellogg's Nestlé Toll House Morsels

Prime Rib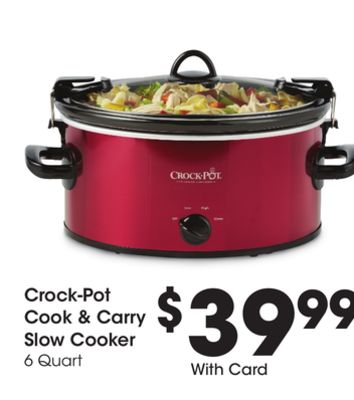 3 Quart Crock-Pot Cook & Carry Slow Cooker

Home Chef Turkey or Ham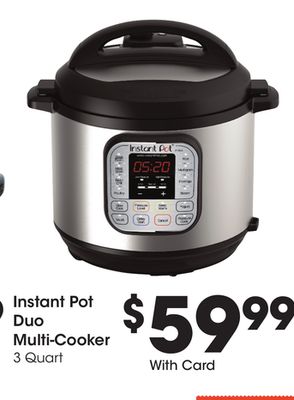 Instant Pot Duo Multi-Cooker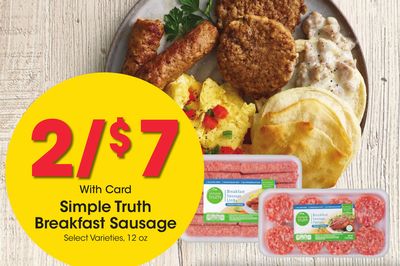 Simple Truth Breakfast Sausage

Boneless Home Chef Turkey or Ham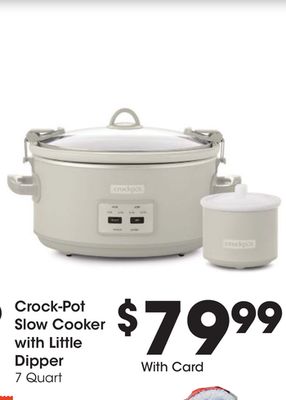 Crock-Pot Slow Cooker with Little Dipper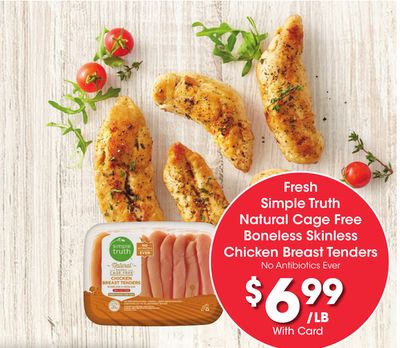 Fresh Simple Truth Natural Cage Free Boneless Skinless Chicken Breast Tenders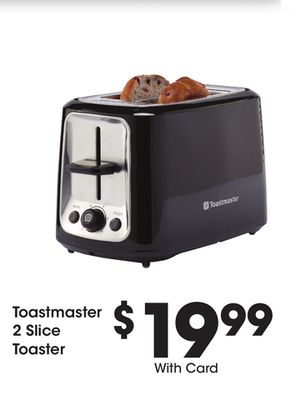 Toastmaster 2 Slice Toaster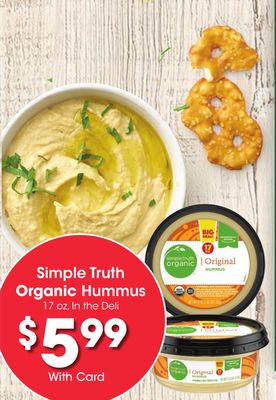 Simple Truth Organic Hummus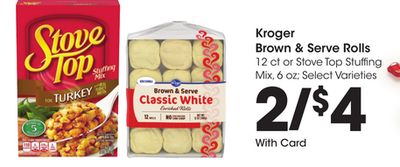 Kroger | Stove Top Kroger Brown & Serve Rolls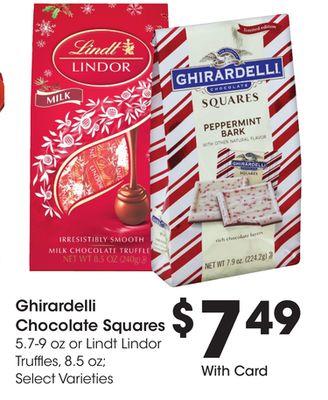 Ghirardelli | Lindt Lindor Ghirardelli Chocolate Squares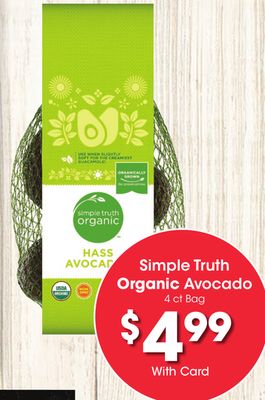 Simple Truth Organic Avocado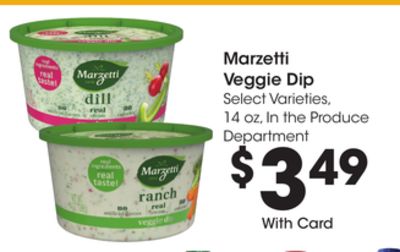 Marzetti Veggie Dip

Holiday Home 50" 60" Rolled Throw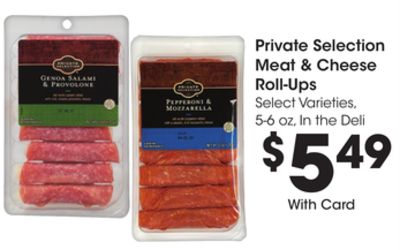 Private Selection Meat & Cheese Roll-Ups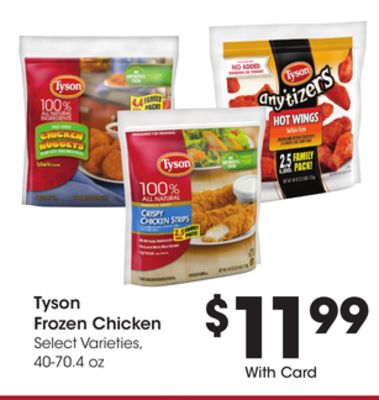 Tyson Frozen Chicken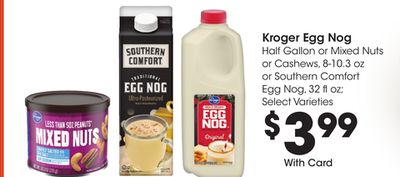 Half Gallon| Cashews| Southern Half Gallon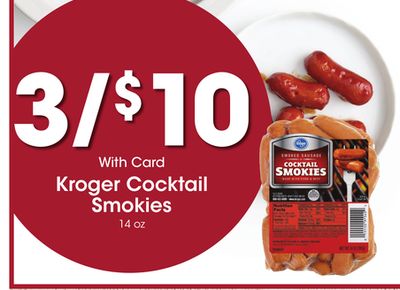 Kroger Cocktail Smokies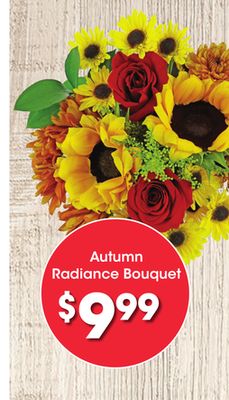 Autumn Radiance Bouquet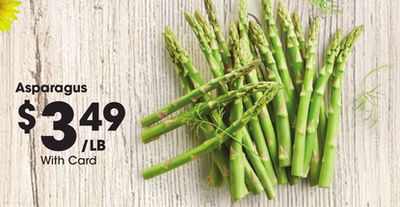 Asparagus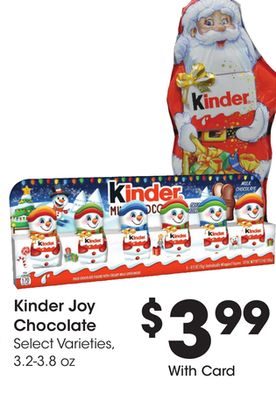 Kinder Joy Chocolate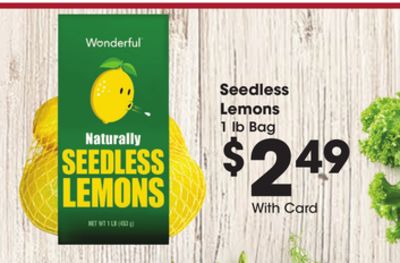 Seedless Lemons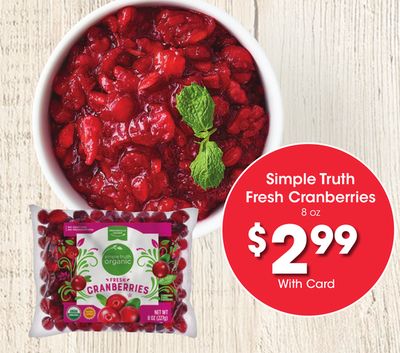 Simple Truth Fresh Cranberries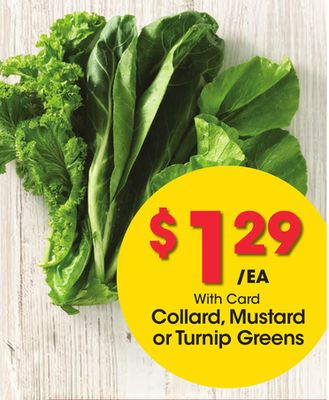 Collard, Mustard or Turnip Greens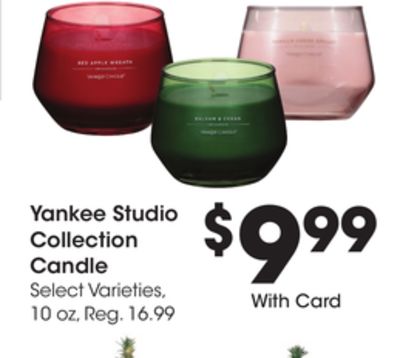 Yankee Studio Collection Candle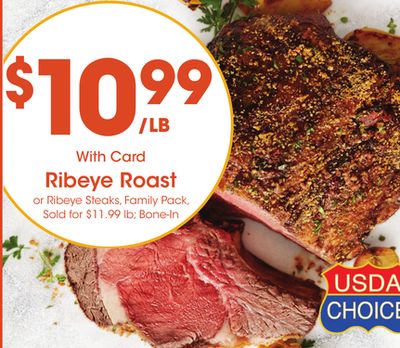 Ribeye Roast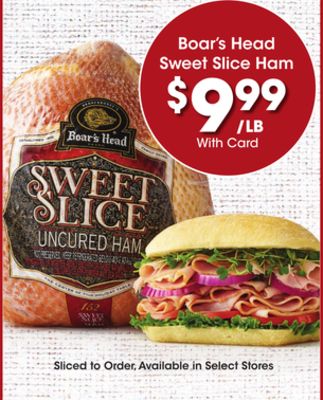 Boar's Head Sweet Slice Ham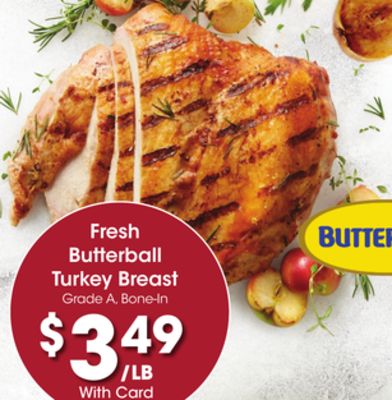 Fresh Butterball Turkey Breast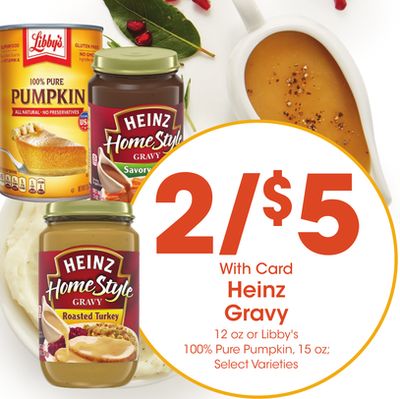 Heinz | Libby's Heinz Gravy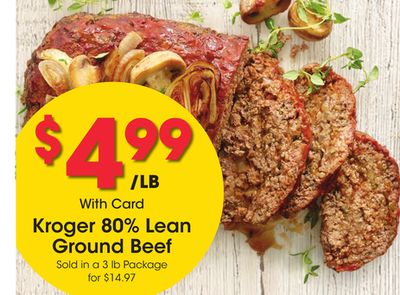 Kroger 80% Lean Ground Beef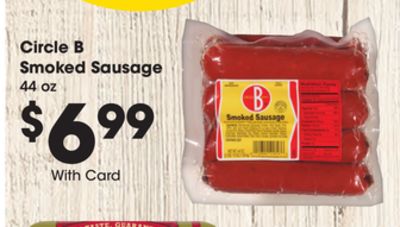 Circle B Smoked Sausage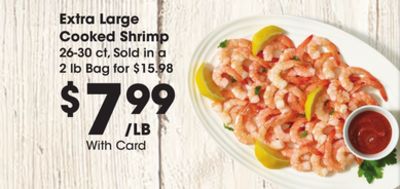 Extra Large Cooked Shrimp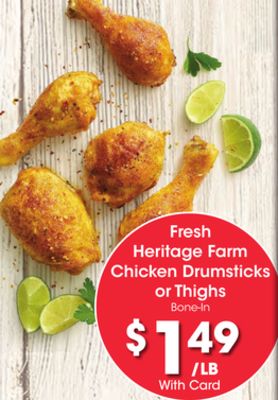 Fresh Heritage Farm Chicken Drumsticks or Thighs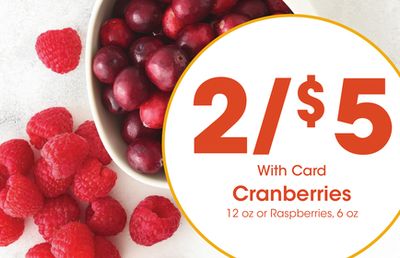 Cranberries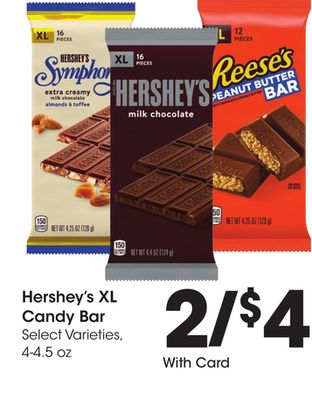 Hershey's XL Candy Bar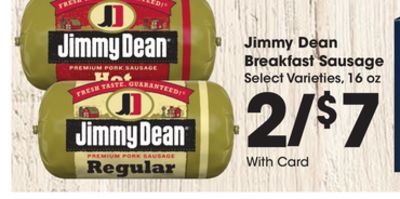 Jimmy Dean Breakfast Sausage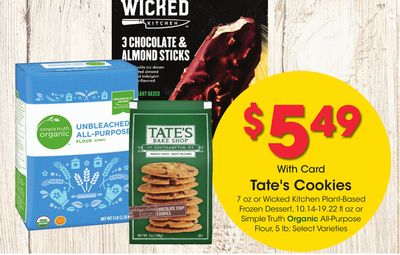 Tate's | Wicked Kitchen | Simple Truth Tate's Cookies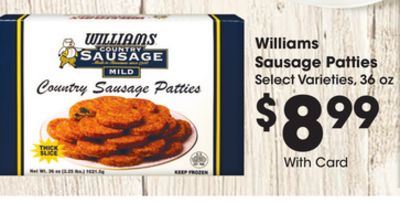 Williams Sausage Patties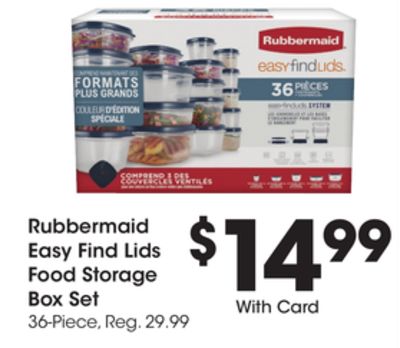 Rubbermaid Easy Find Lids Food Storage Box Set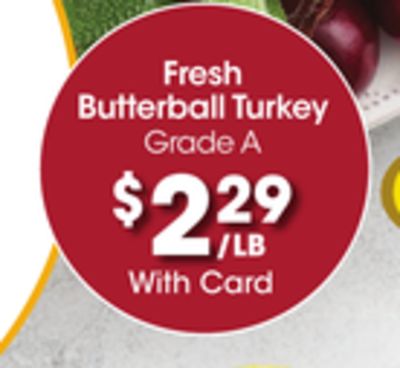 Fresh Butterball Turkey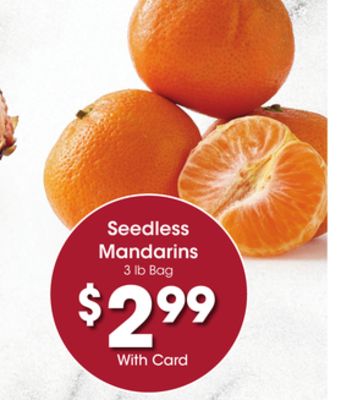 Seedless Mandarins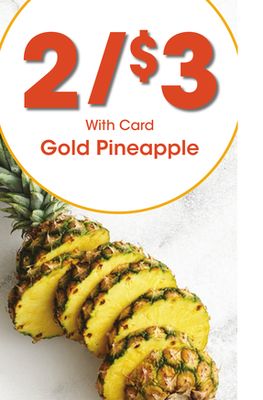 GET YOUR SAVINGS IN THE APP TODAY!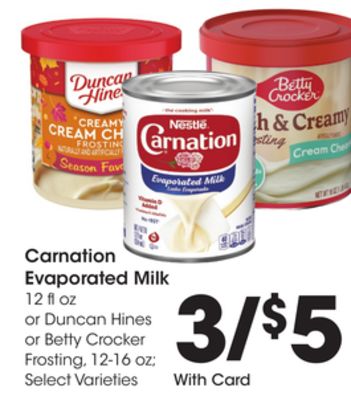 Carnation | Duncan| Betty Crocker Carnation Evaporated Milk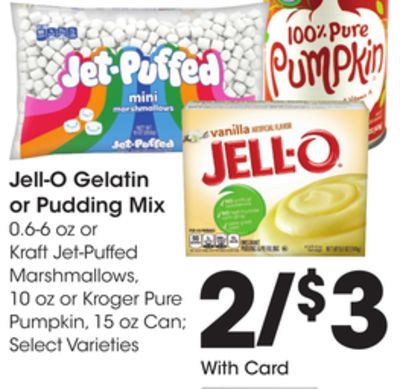 Jell-O | Kraft | Kroger Jell-O Gelatin or Pudding Mix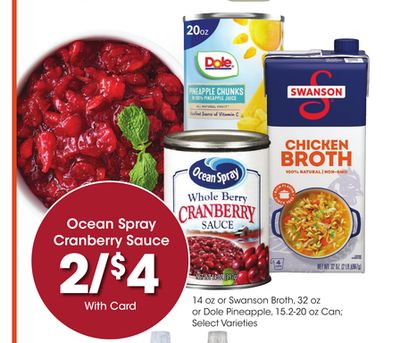 Ocean Spray | Swanson Ocean Spray Cranberry Sauce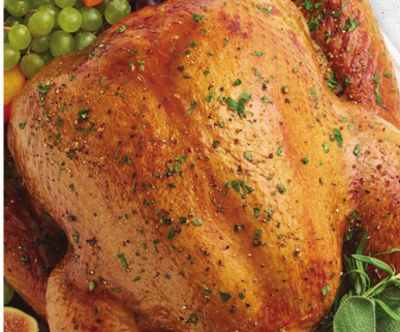 Kroger Turkey

Fisher Pecans or Walnuts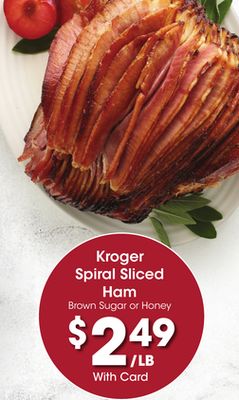 Kroger Spiral Sliced Ham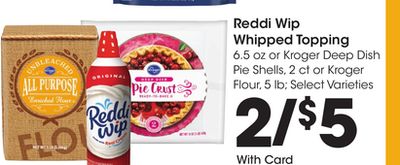 Kroger |Reddi Wip Reddi Wip Whipped Topping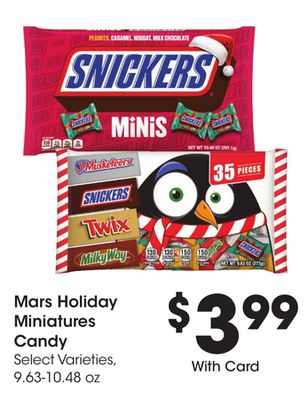 Mars Holiday Miniatures Candy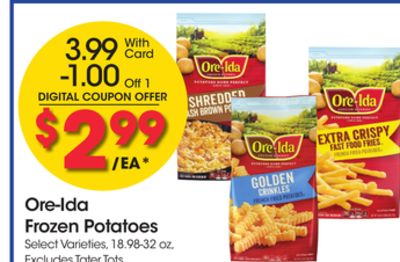 Ore-Ida Frozen Potatoes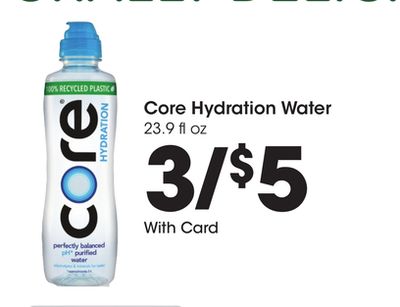 Core Hydration Water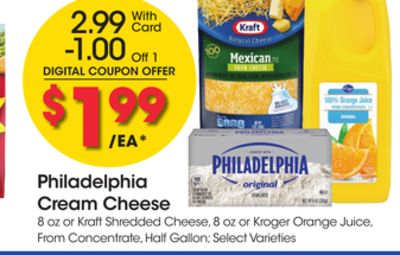 Philadelphia | Kraft Philadelphia Cream Cheese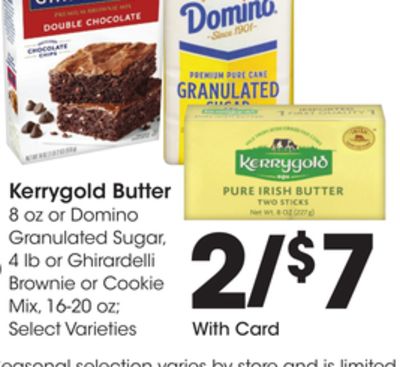 Kerrygold | Domino Kerrygold Butter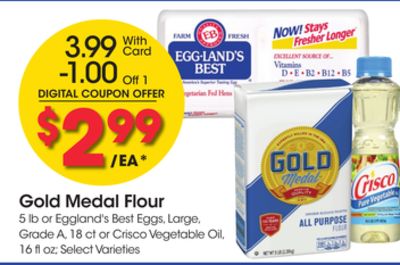 Gold Medal | Eggland's Best Gold Medal Flour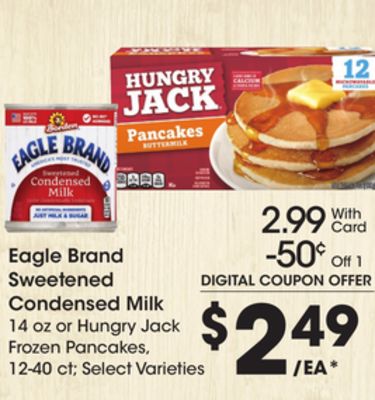 Eagle Brand | Hungry Jack Eagle Brand Sweetened Condensed Milk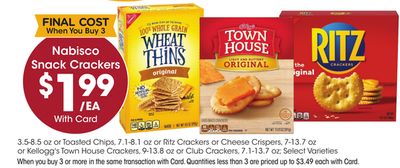 Nabisco | Kellogg's Nabisco Nabisco Snack Crackers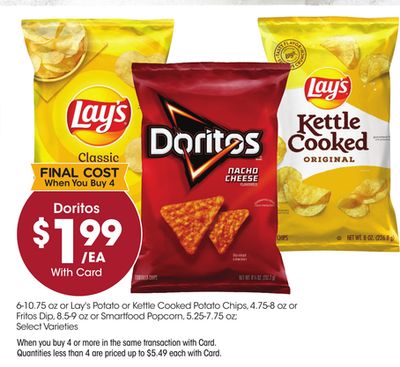 Doritos | Lay's Doritos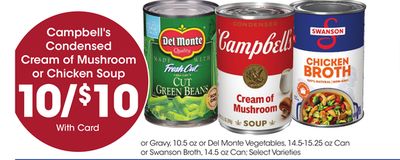 Campbell's | Del Monte Campbell's Condensed Cream of Mushroom or Chicken Soup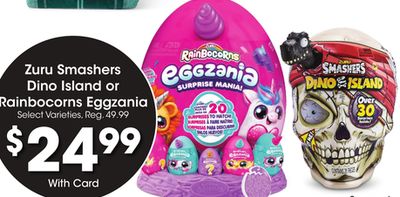 Zuru Smashers Dino Island or Rainbocorns Eggzania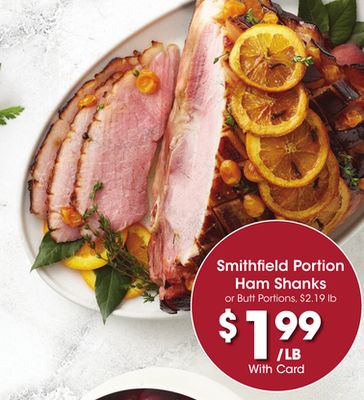 Smithfield Portion Ham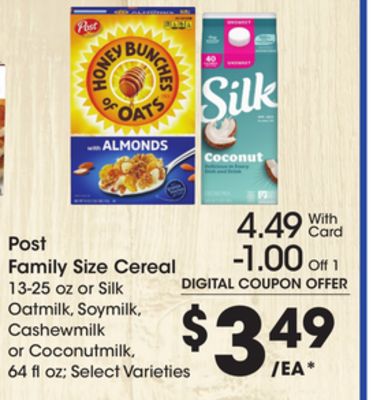 Post | Silk Post Family Size Cereal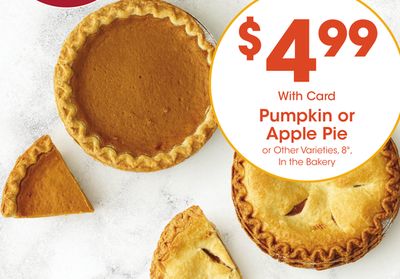 GET YOUR SAVINGS IN THE APP TODAY!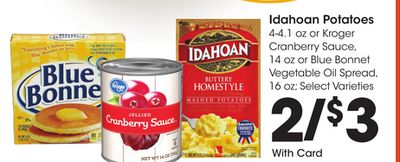 Idahoan Potatoes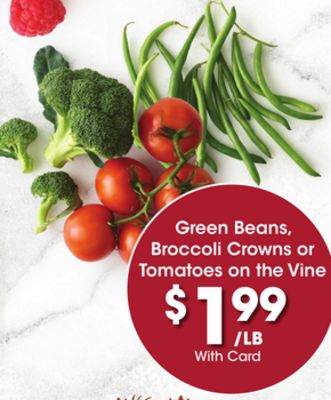 Green Beans, Broccoli Crowns or Tomatoes on the Vine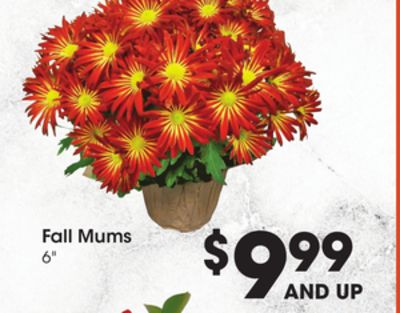 Fall Mums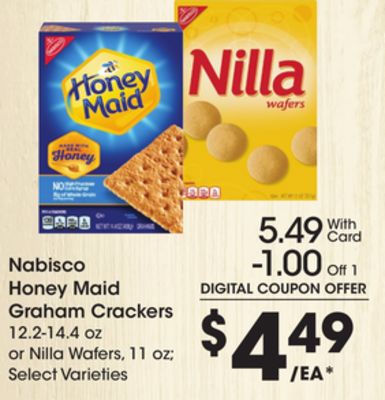 Nabisco Honey Maid Graham Crackers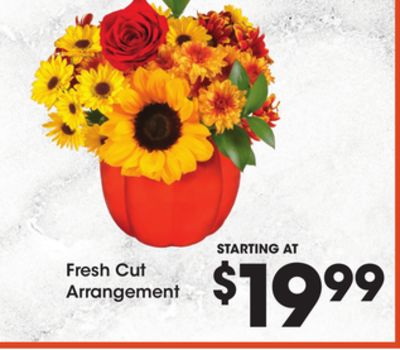 Fresh Cut Arrangement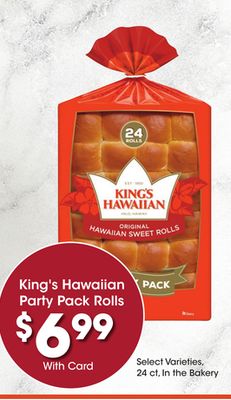 King's Hawaiian Party Pack Rolls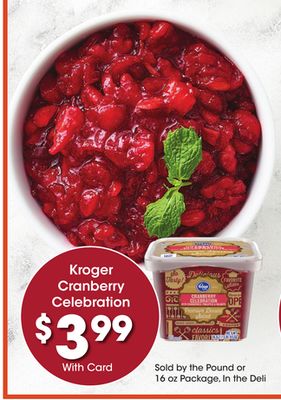 Kroger Cranberry Celebration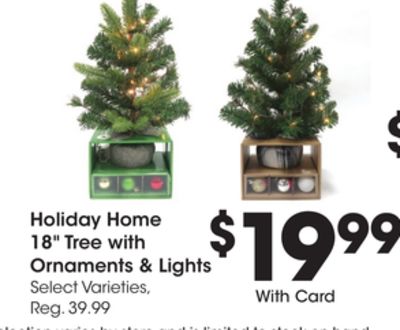 Holiday Home 18" Tree with Ornaments & Lights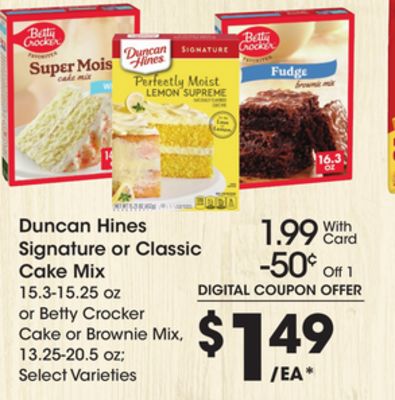 Duncan Hines| Classic Duncan Hines Signature or Classic Cake Mix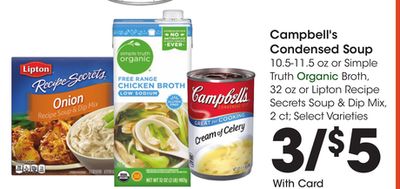 Campbell's | Simple Truth Campbell's Condensed Soup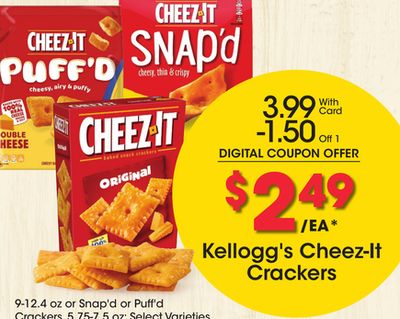 Kellogg's | Snap'd Kellogg's Cheez-It Crackers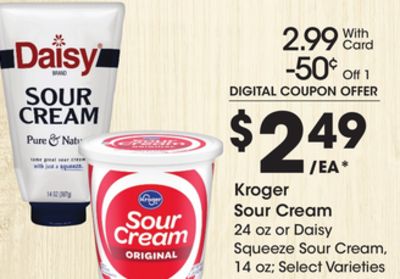 Kroger | Daisy Kroger Sour Cream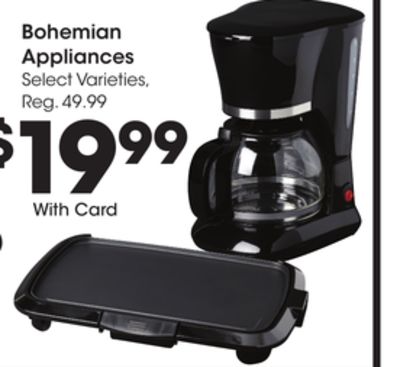 Bohemian GET YOUR SAVINGS IN THE APP TODAY!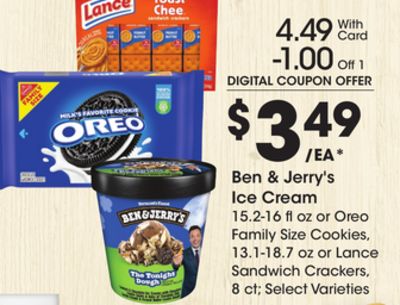 Ben & Jerry's Ice Cream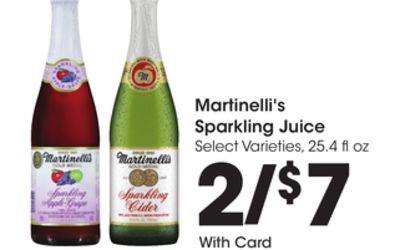 Martinelli's Sparkling Juice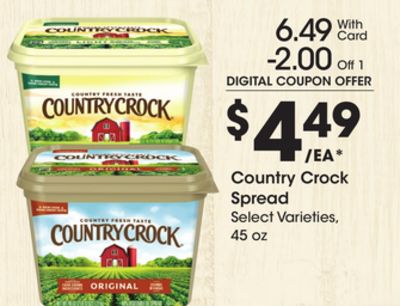 Country Crock Spread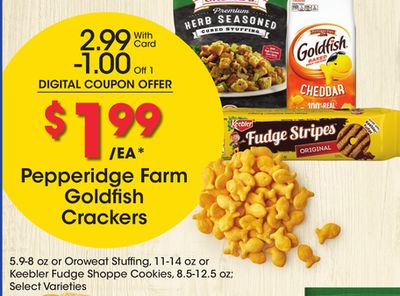 Pepperidge Farm Goldfish Crackers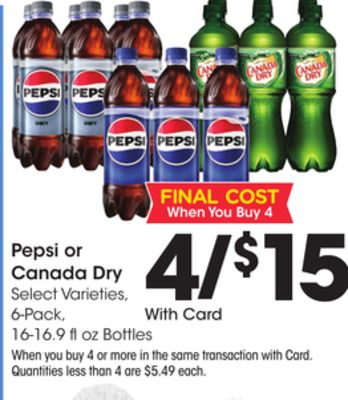 Pepsi | Canada Dry Pepsi or Canada Dry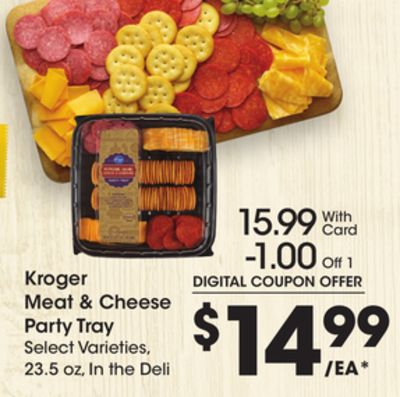 Kroger Meat & Cheese Party Tray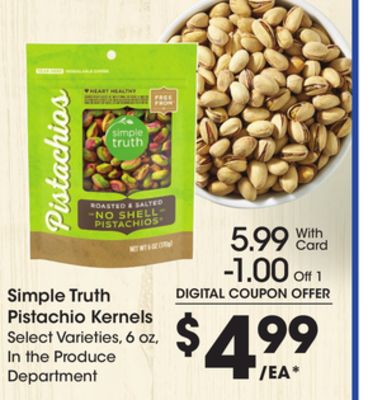 Simple Truth Pistachio Kernels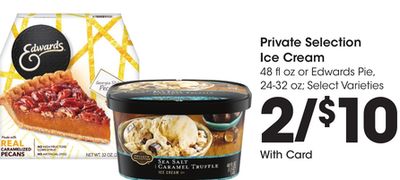 Private Selection Ice Cream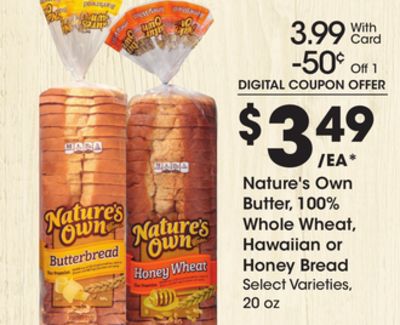 Nature's Own Butter, 100% Whole Wheat, Hawaiian or Honey Bread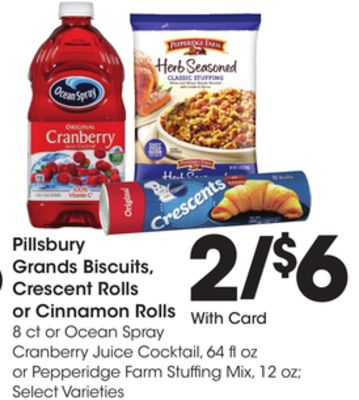 Pillsbury | Cinnamon| Pepperidge Farm Pillsbury Grands Biscuits, Crescent Rolls or Cinnamon Rolls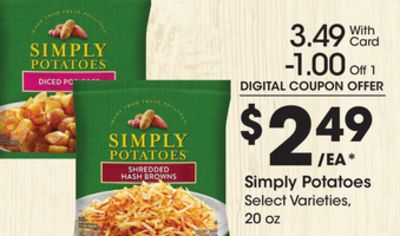 Simply Potatoes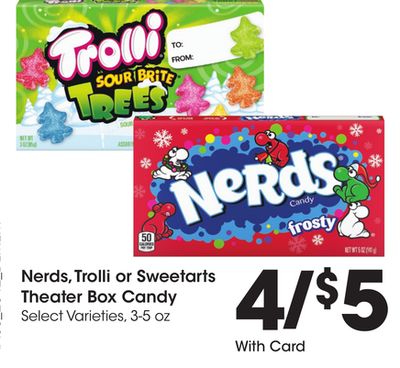 Nerds| Trolli |Sweetarts Nerds, Trolli or Sweetarts Theater Box Candy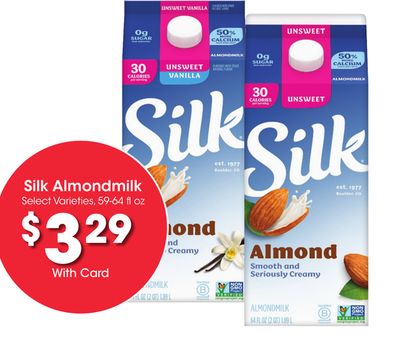 Silk Almondmilk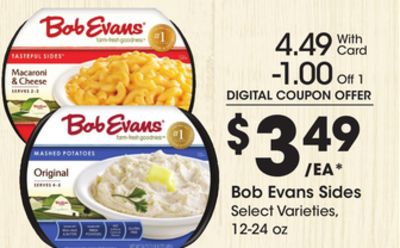 Bob Evans Sides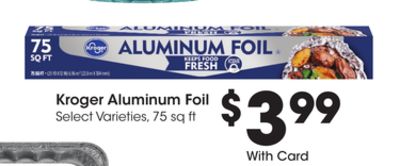 Kroger Aluminum Foil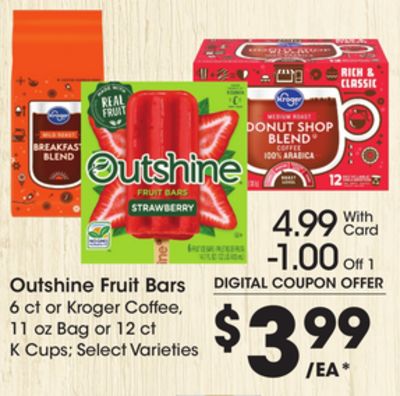 Outshine | Kroger Outshine Fruit Bars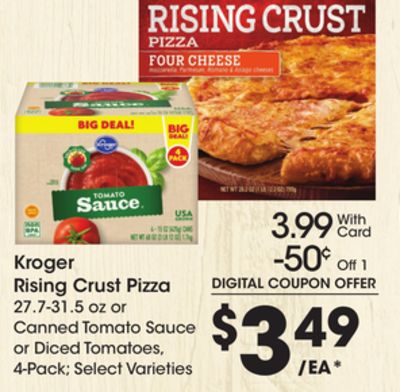 Kroger Rising Crust Pizza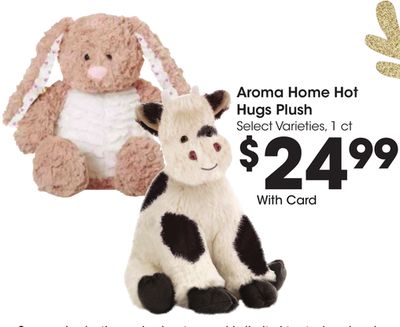 Aroma Home Hot Hugs Plush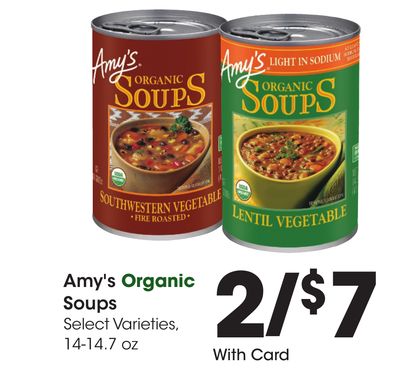 Amy's Organic Soups

Kroger | Knorr Kroger Steamer Vegetables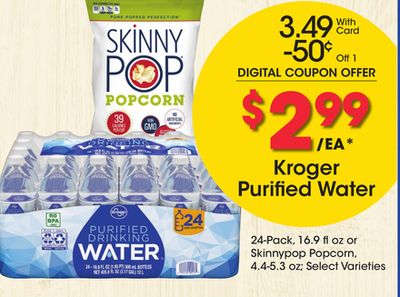 Kroger| Skinnypop Kroger Purified Water
Chips | Pepperidge Farm Chips Ahoy Family Size Cookies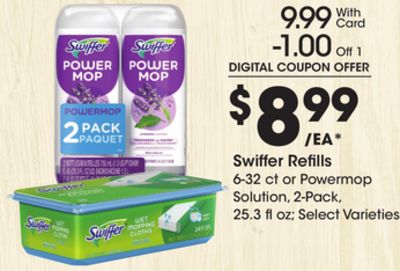 Swiffer | Powermop Swiffer Refills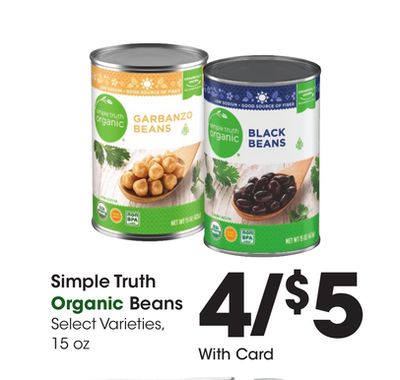 Simple Truth Organic Beans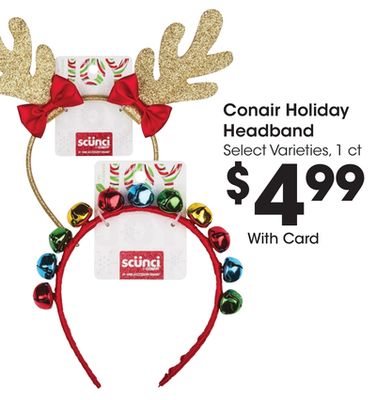 Conair Holiday Headband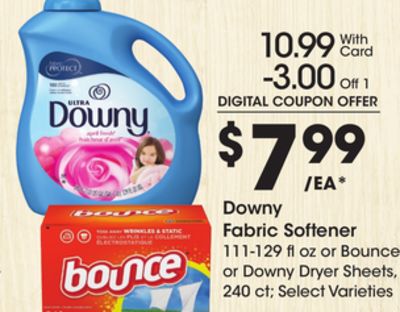 Downy | Bounce Downy Fabric Softener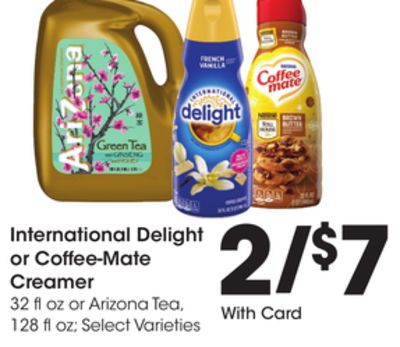 International| Coffee-Mate International Delight or Coffee-Mate Creamer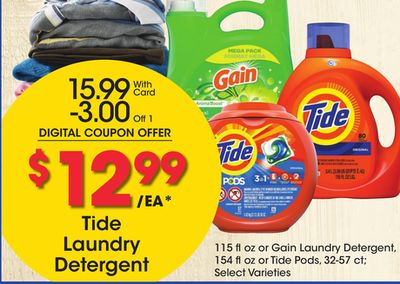 Tide |Gain Tide Laundry Detergent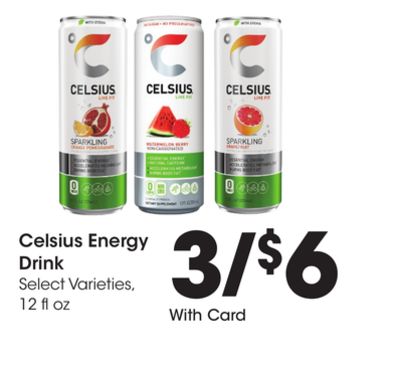 Celsius Energy Drink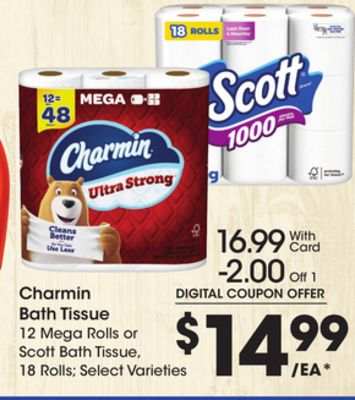 Charmin | Scott Charmin Bath Tissue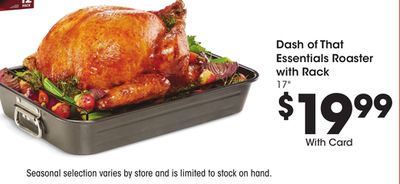 Dash of That Essentials Roaster with Rack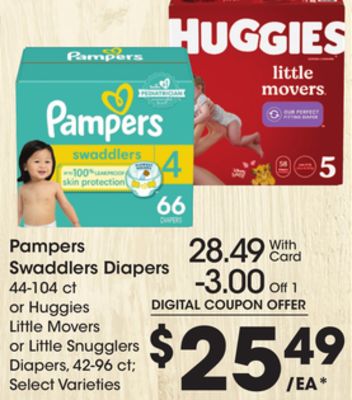 Pampers | Huggies Pampers Swaddlers Diapers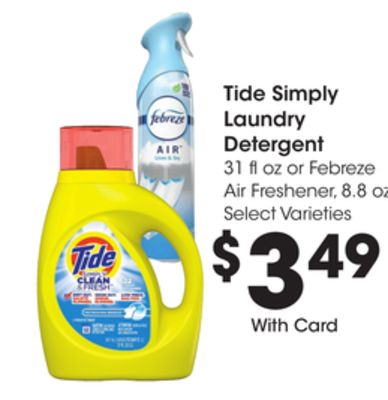 Tide | Febreze Tide Simply Laundry Detergent
GT's Organic Kombucha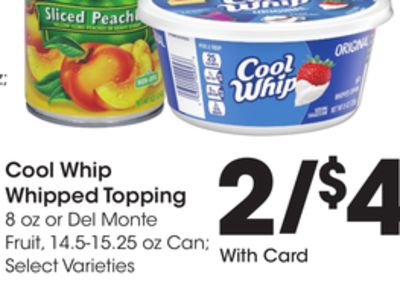 Cool Whip | Del Monte Cool Whip Whipped Topping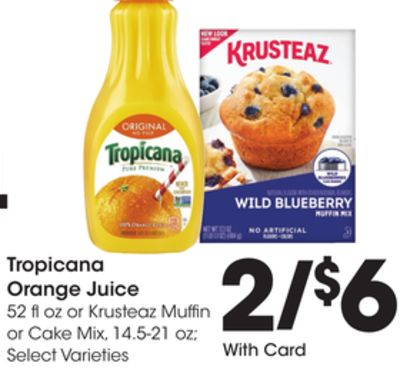 Tropicana | Krusteaz Tropicana Orange Juice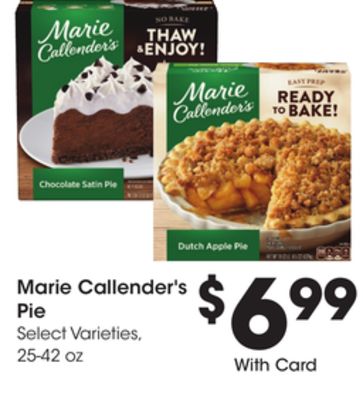 Marie Callender's Pie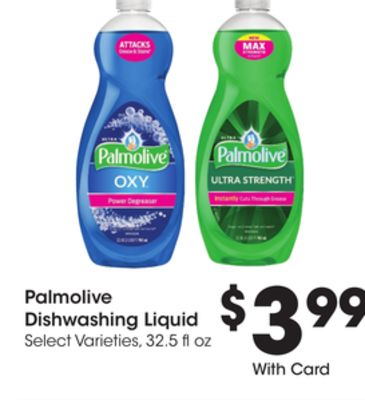 Palmolive Dishwashing Liquid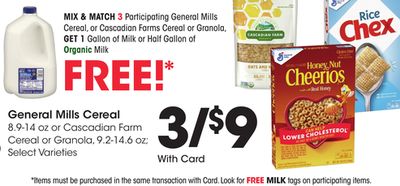 General Mills | Cascadian Farm General Mills Cereal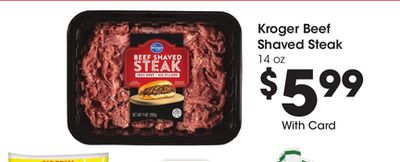 Kroger Beef Shaved Steak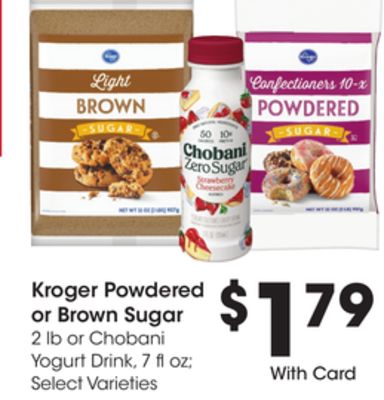 Kroger | Chobani Kroger Powdered or Brown Sugar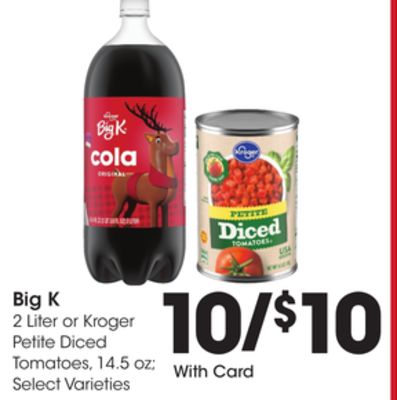 Big K | Kroger Big K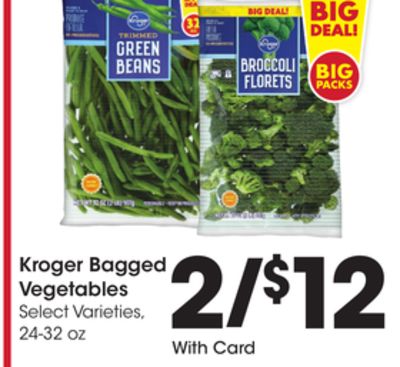 Kroger Bagged Vegetables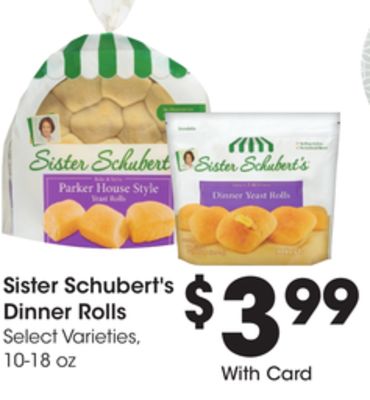 Sister Schubert's Dinner Rolls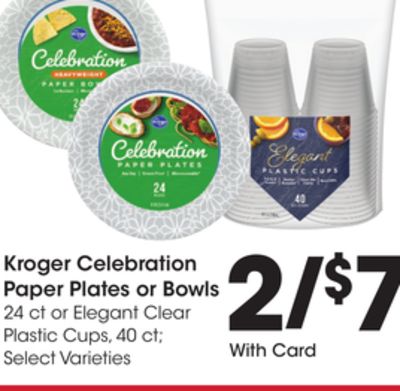 Kroger | Bowls Kroger Celebration Paper Plates or Bowls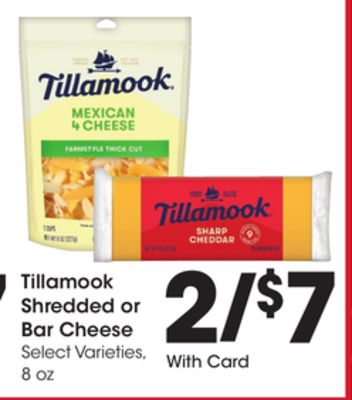 Tillamook Shredded or Bar Cheese