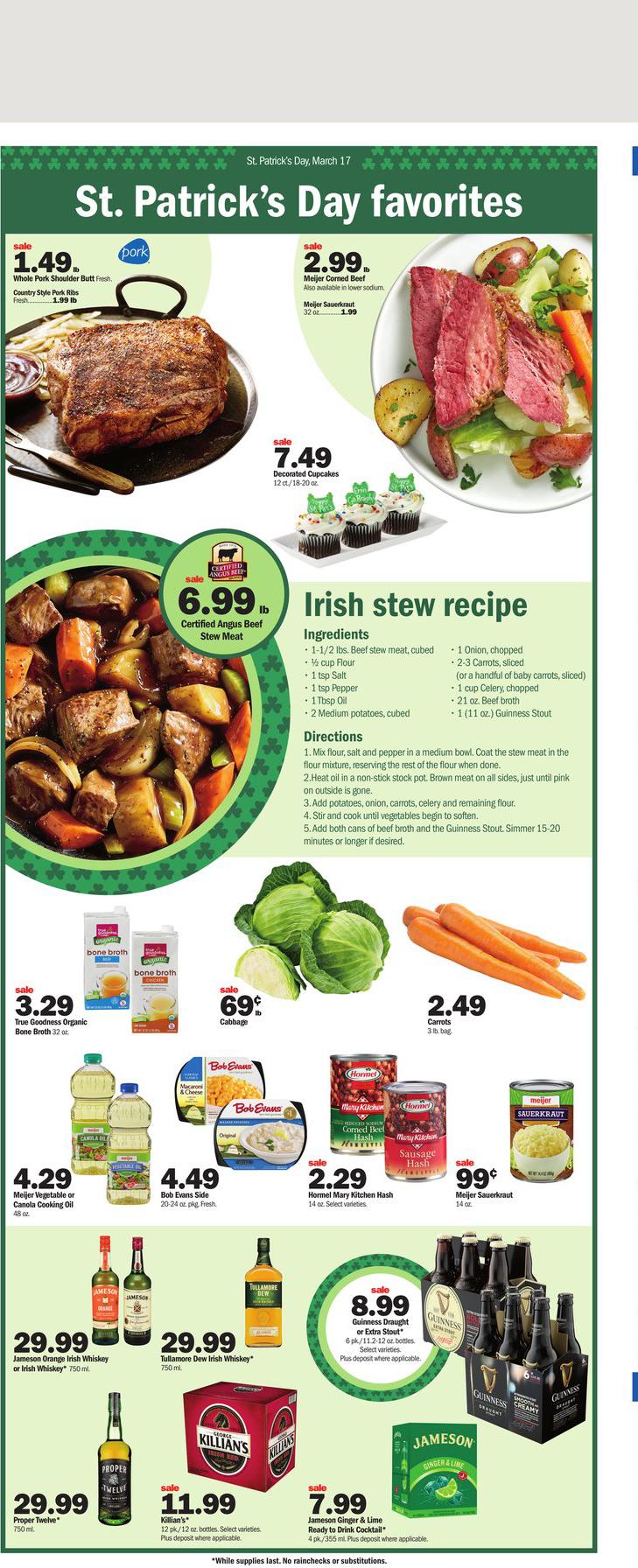 Weekly Ad
---
The Weekly Ad, which is valid in Meijer markets between 03/12/2023 - 03/19/2023, consists of 25 pages. The most expensive product of the brochure is Samsung 65" QLED 4K HDR Smart TV* priced at $799.99, the cheapest product at $0.69 is Large Garlic.
You can use the page previews below to navigate the brochure pages.
---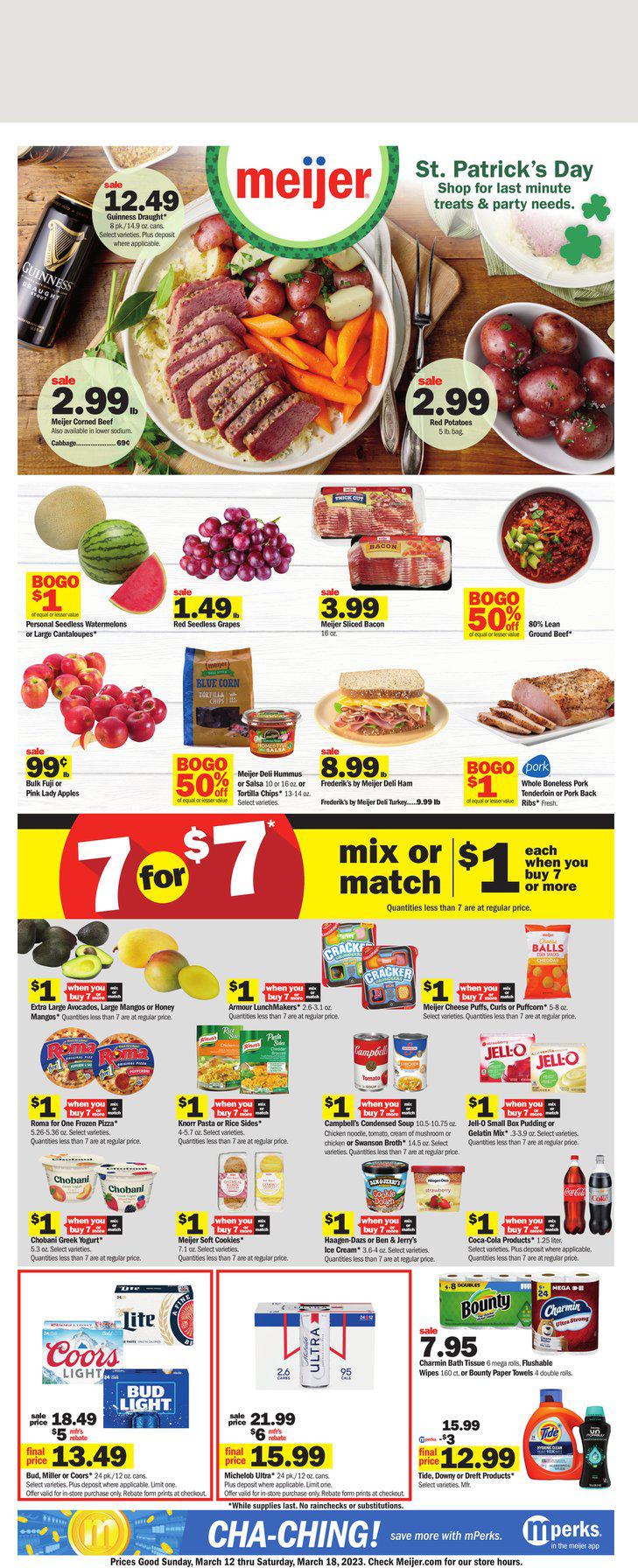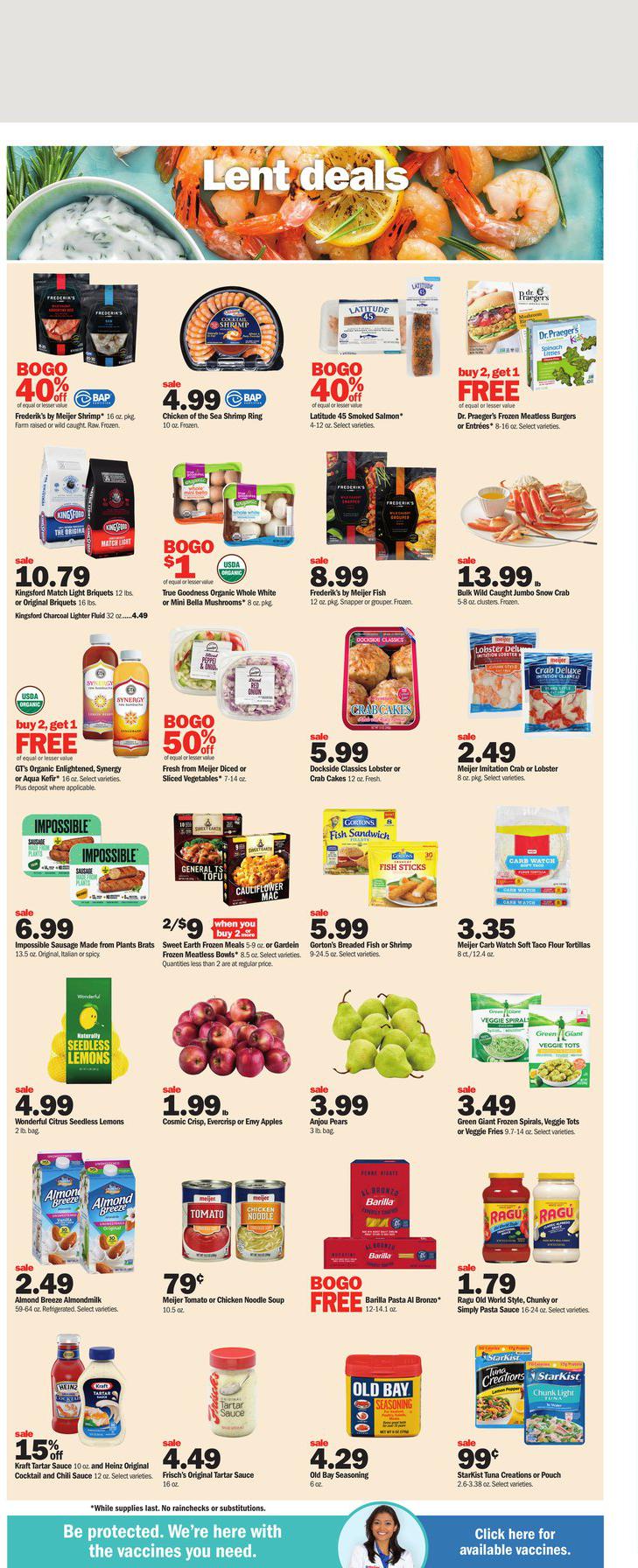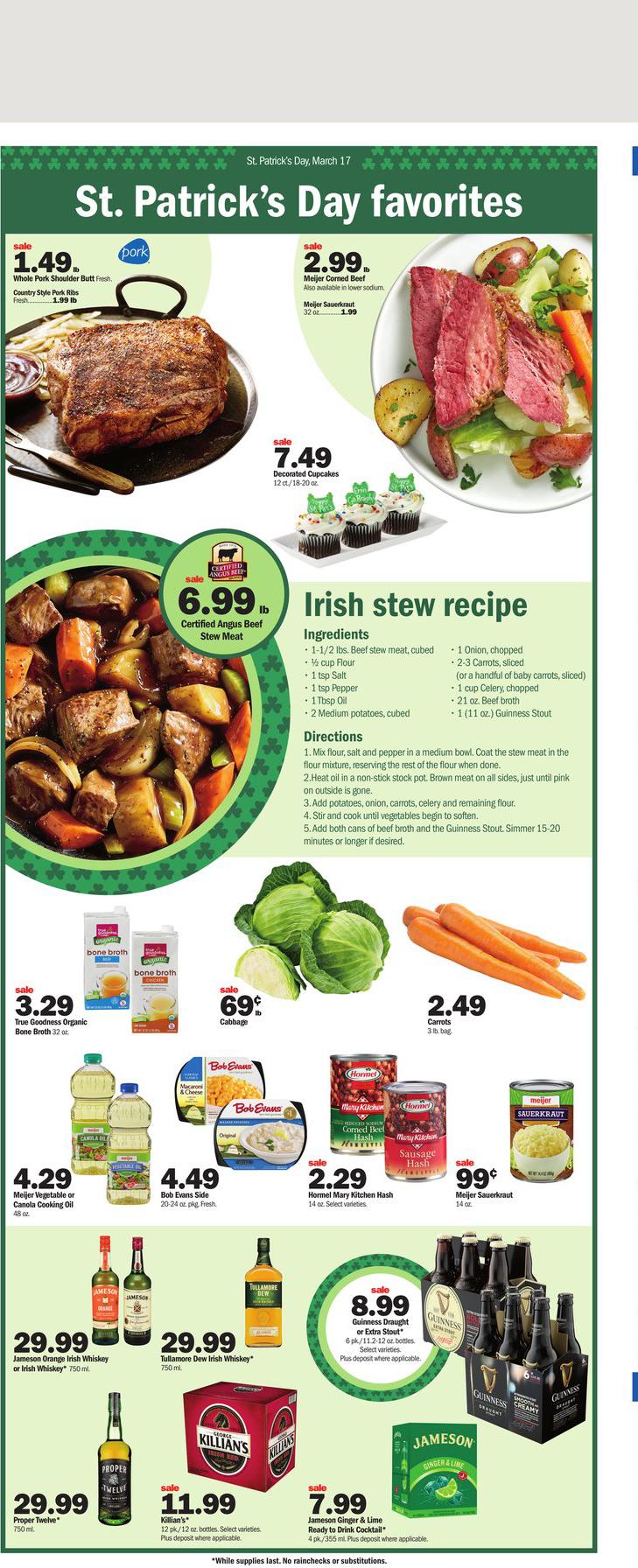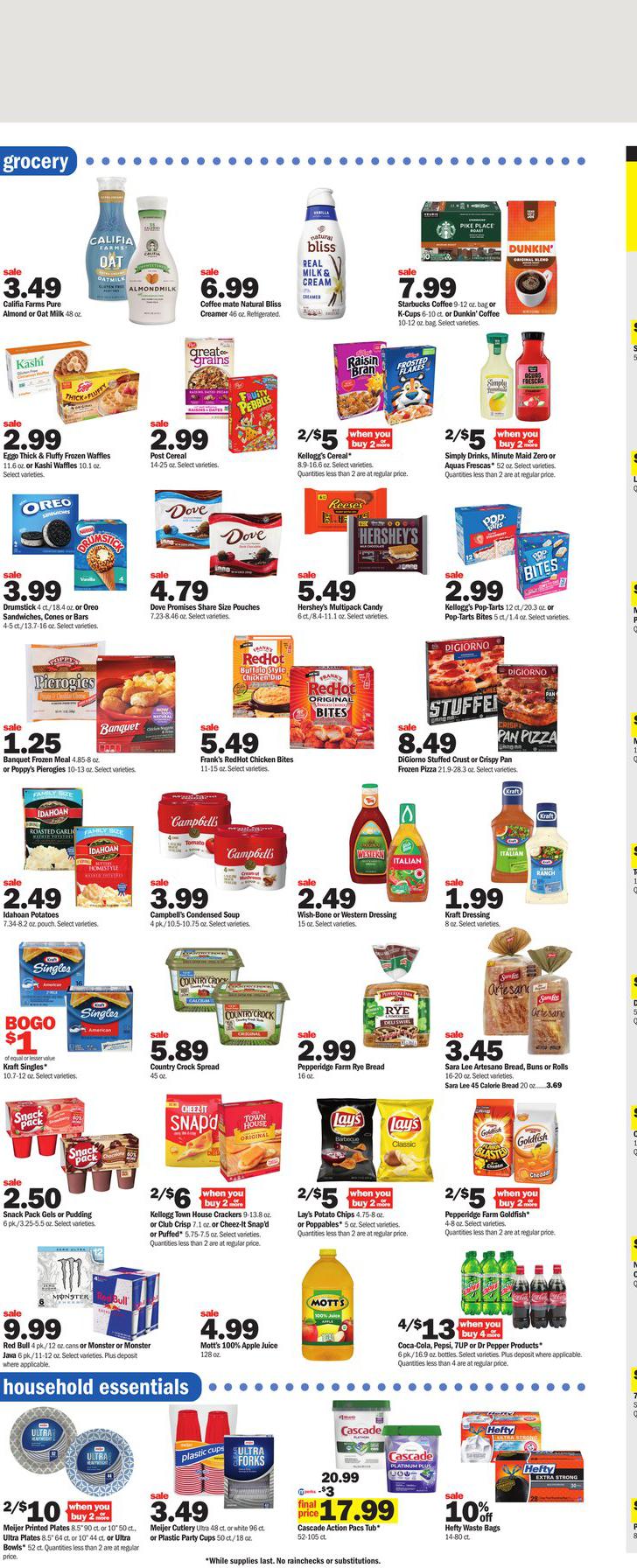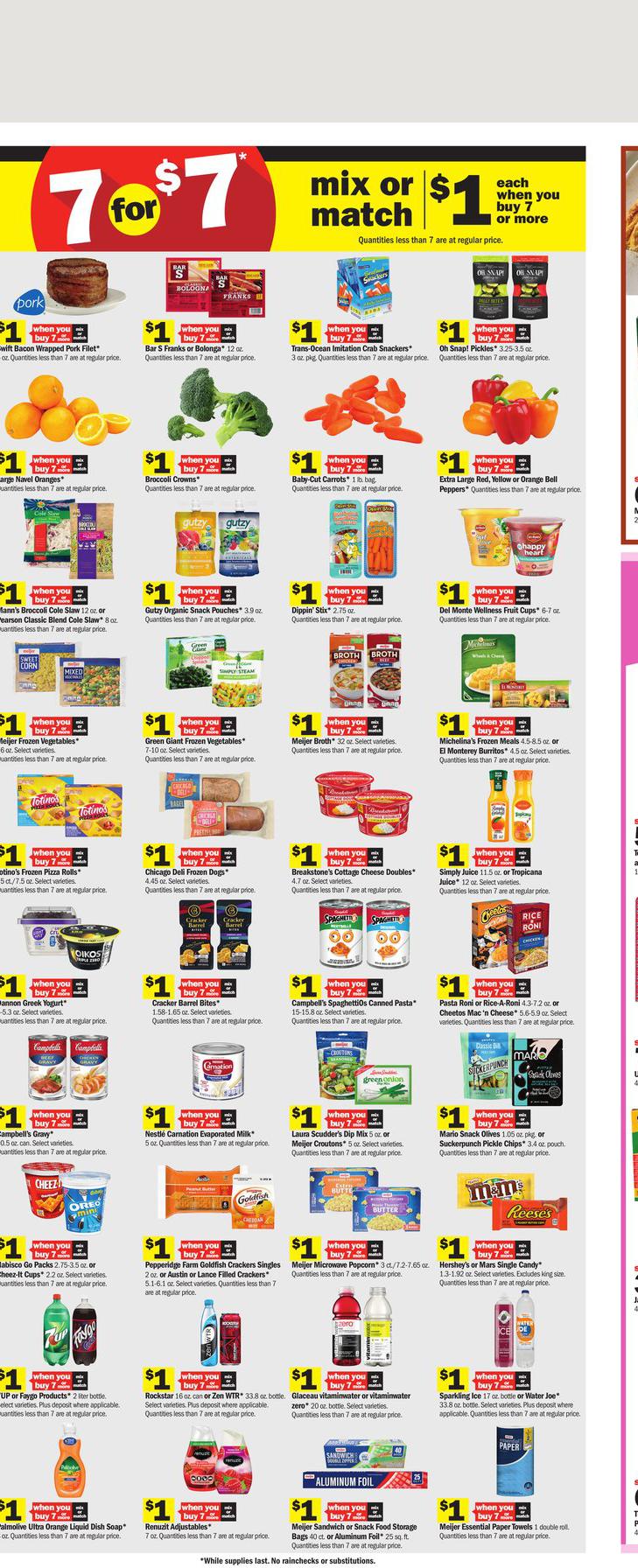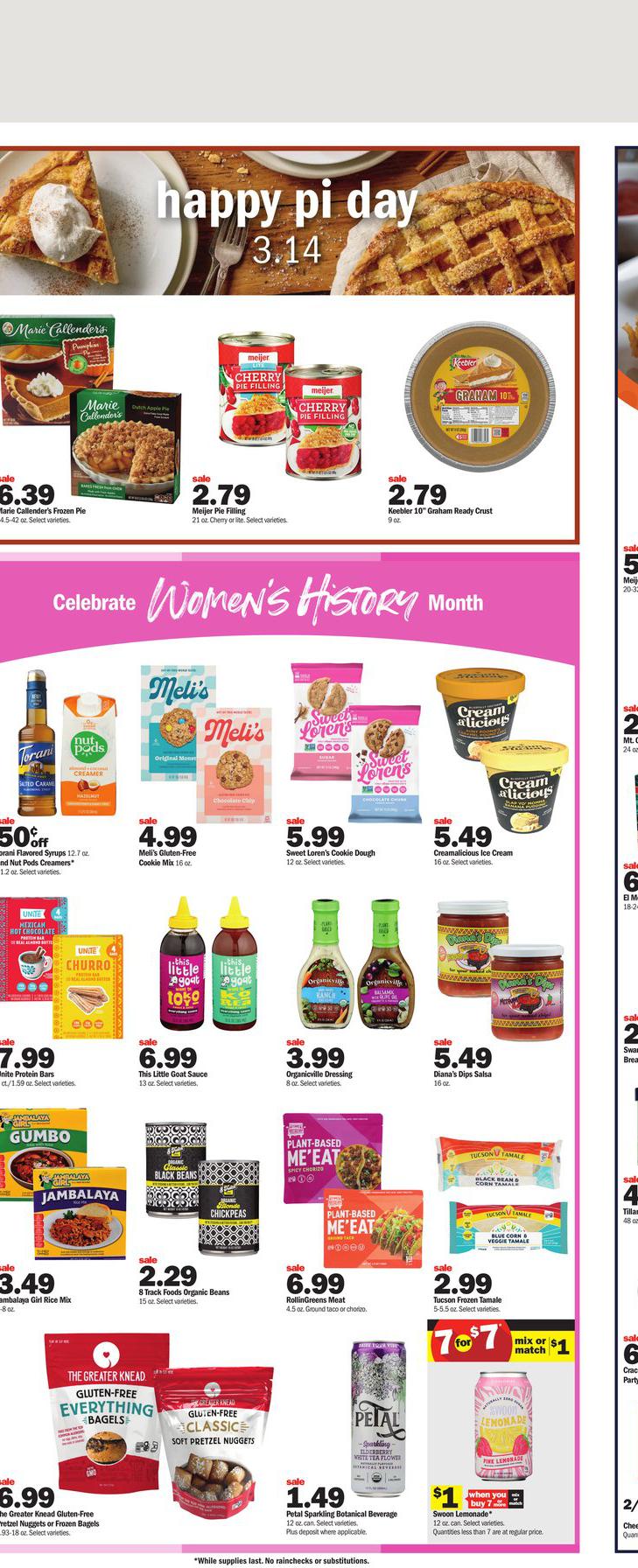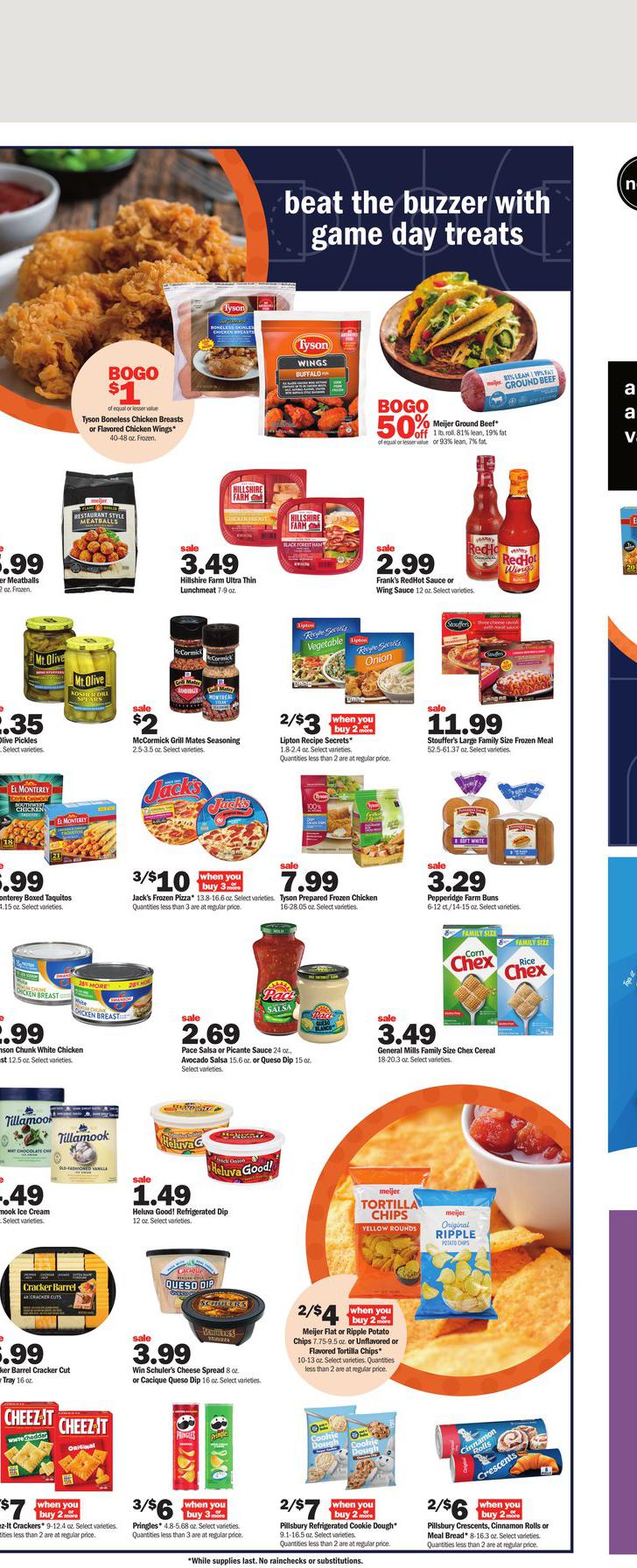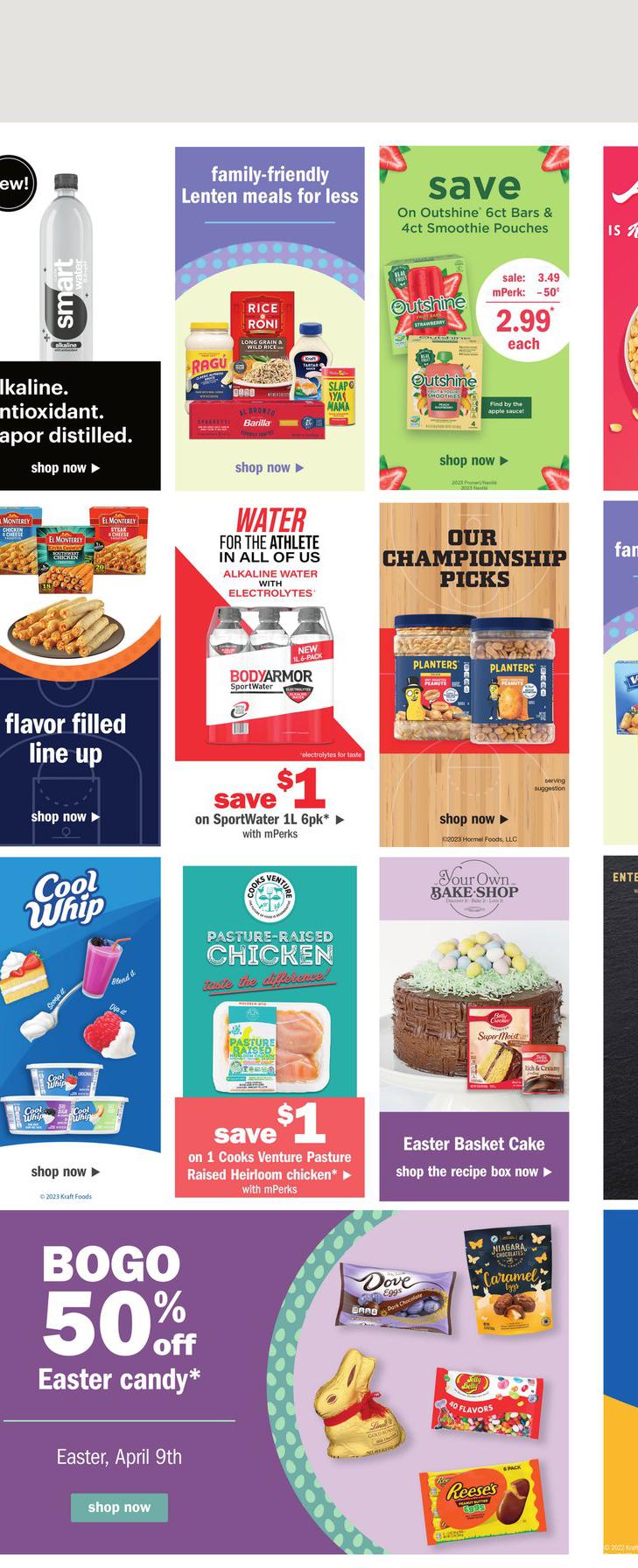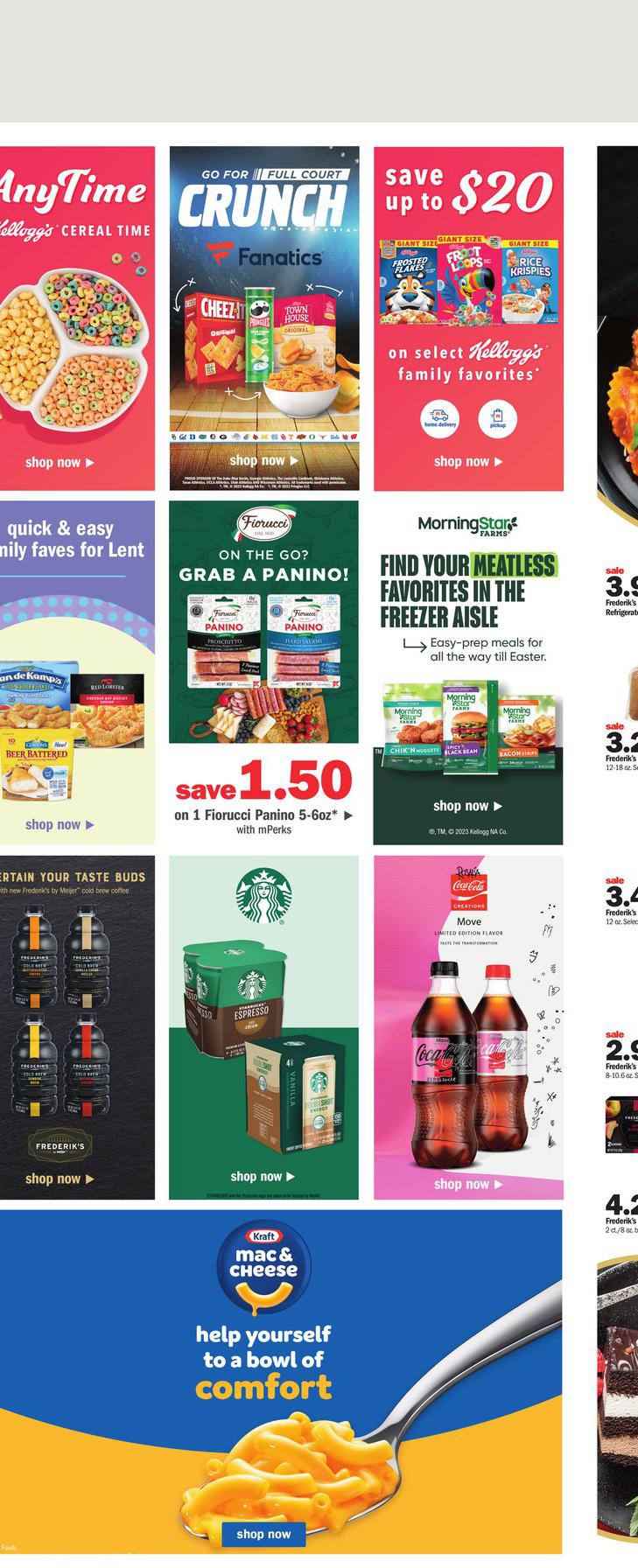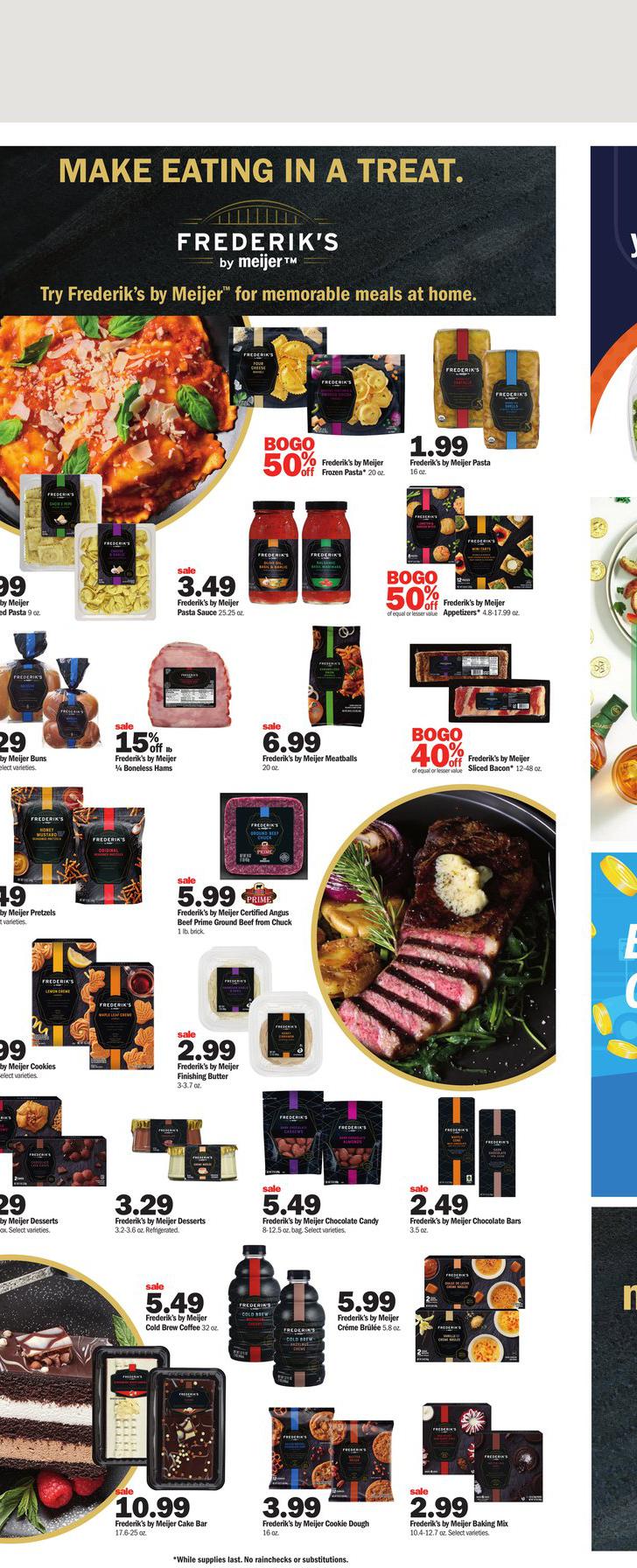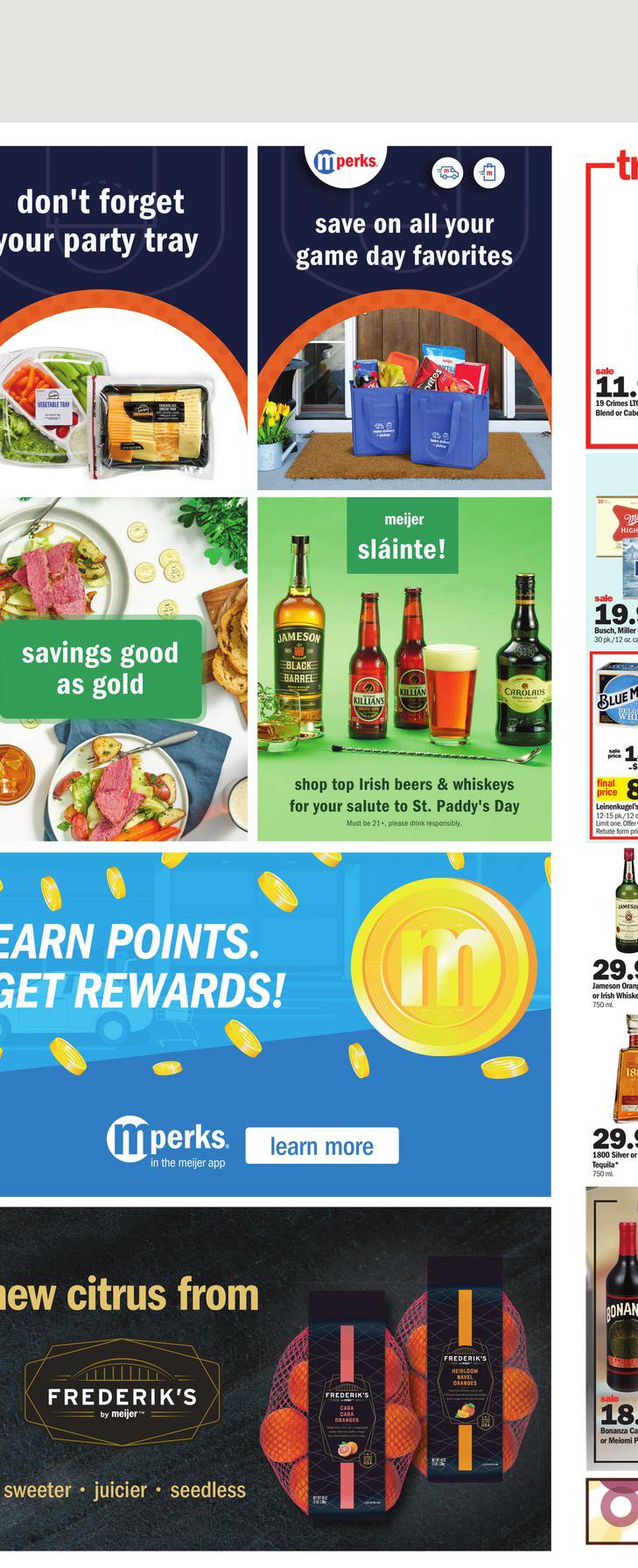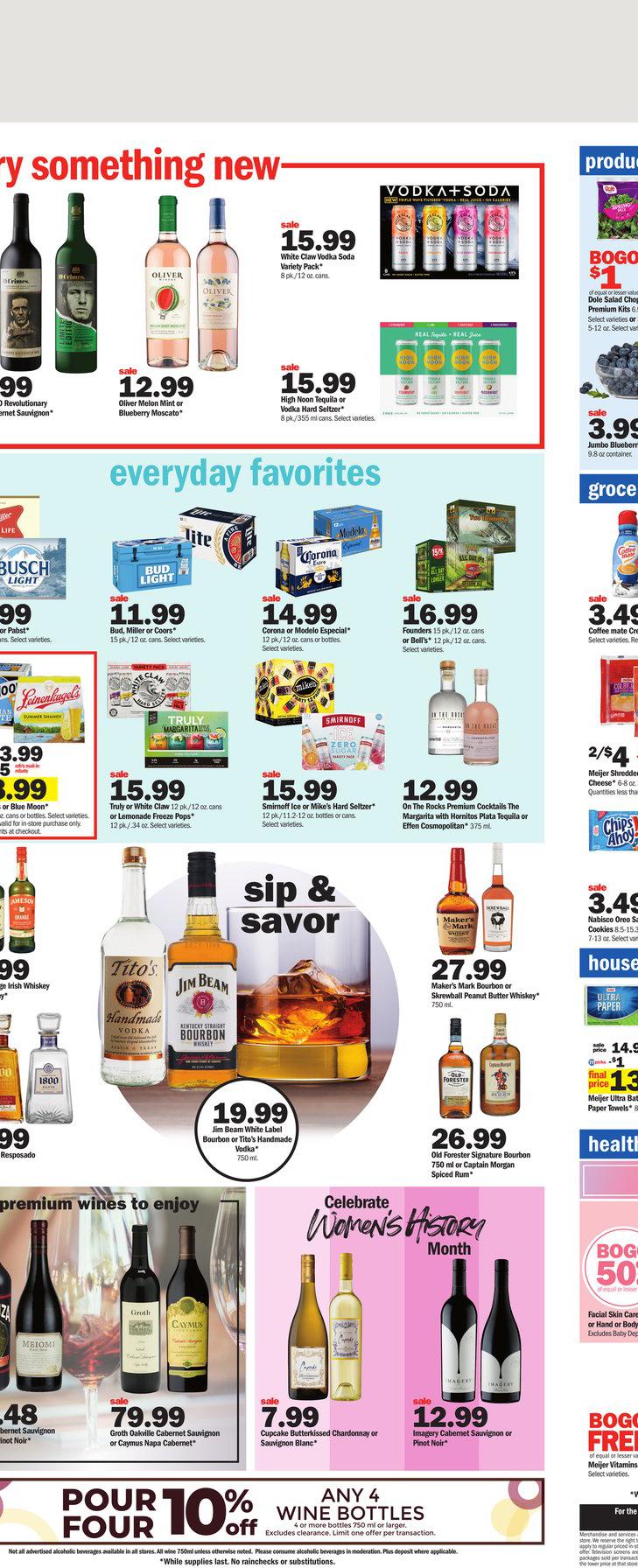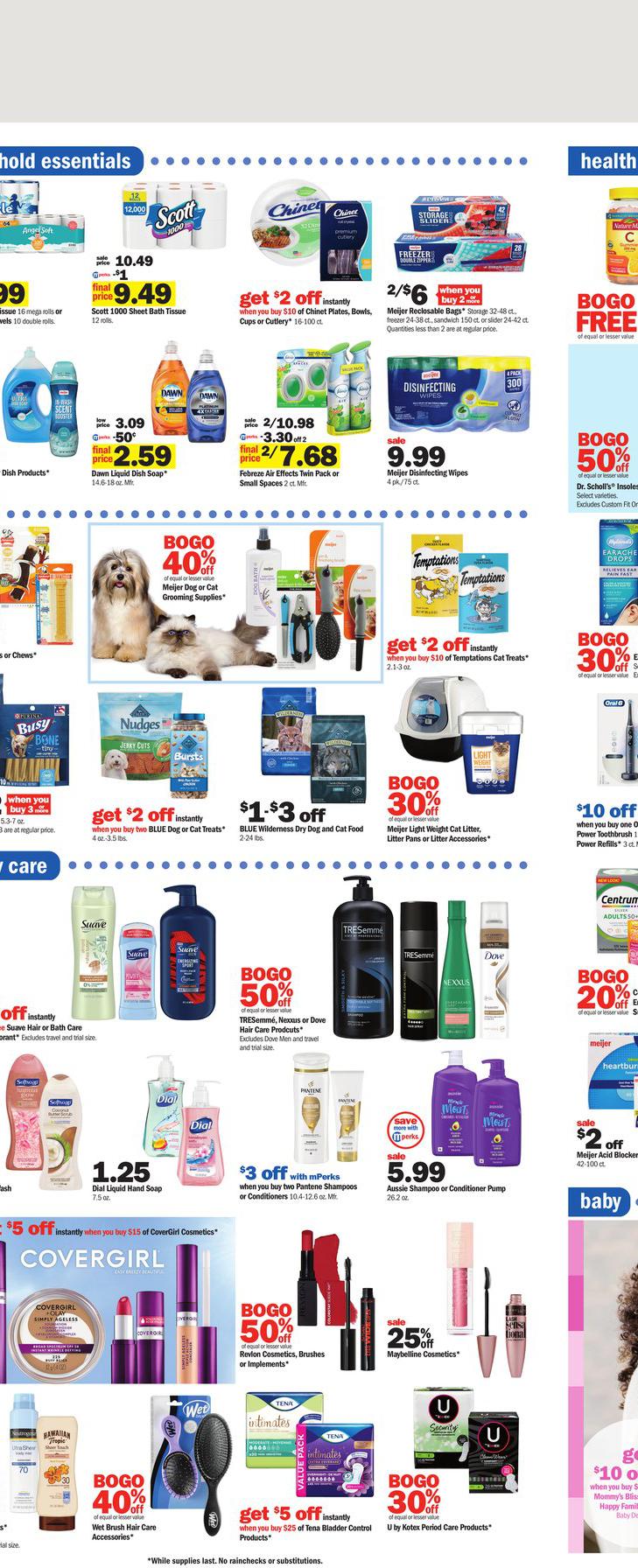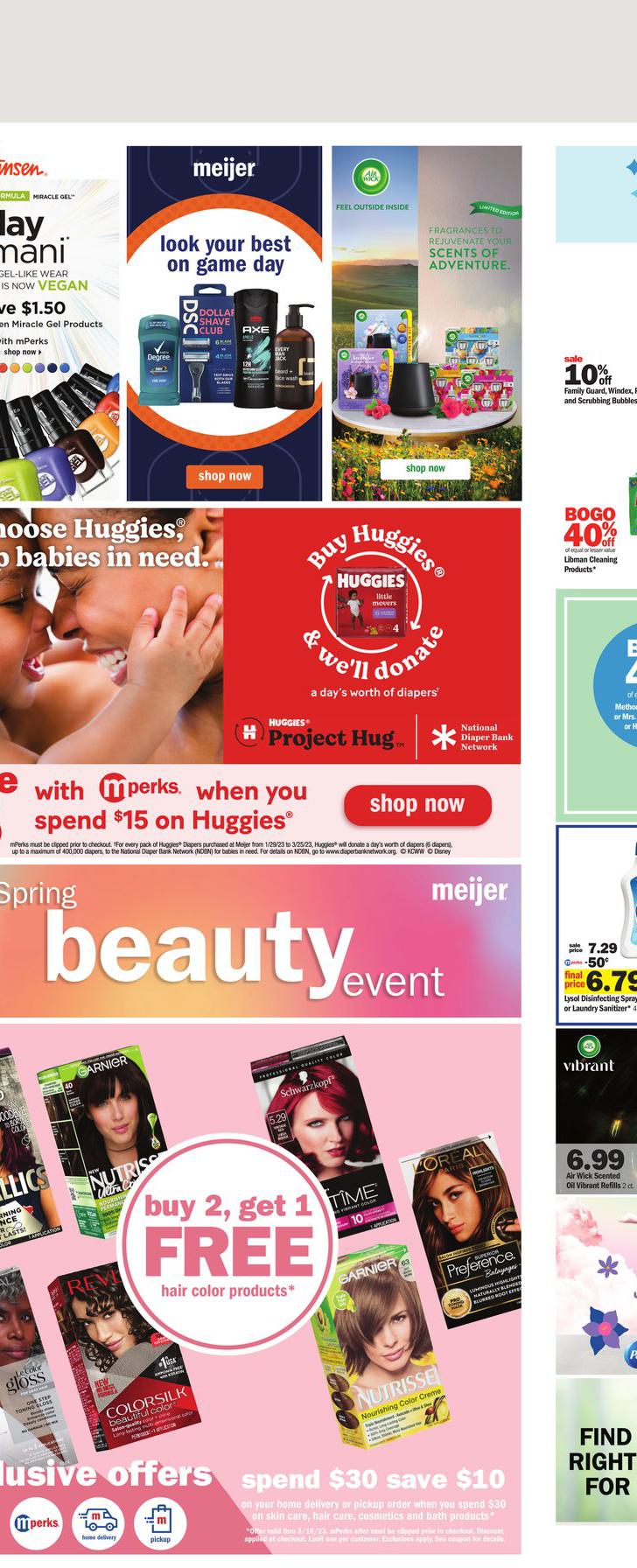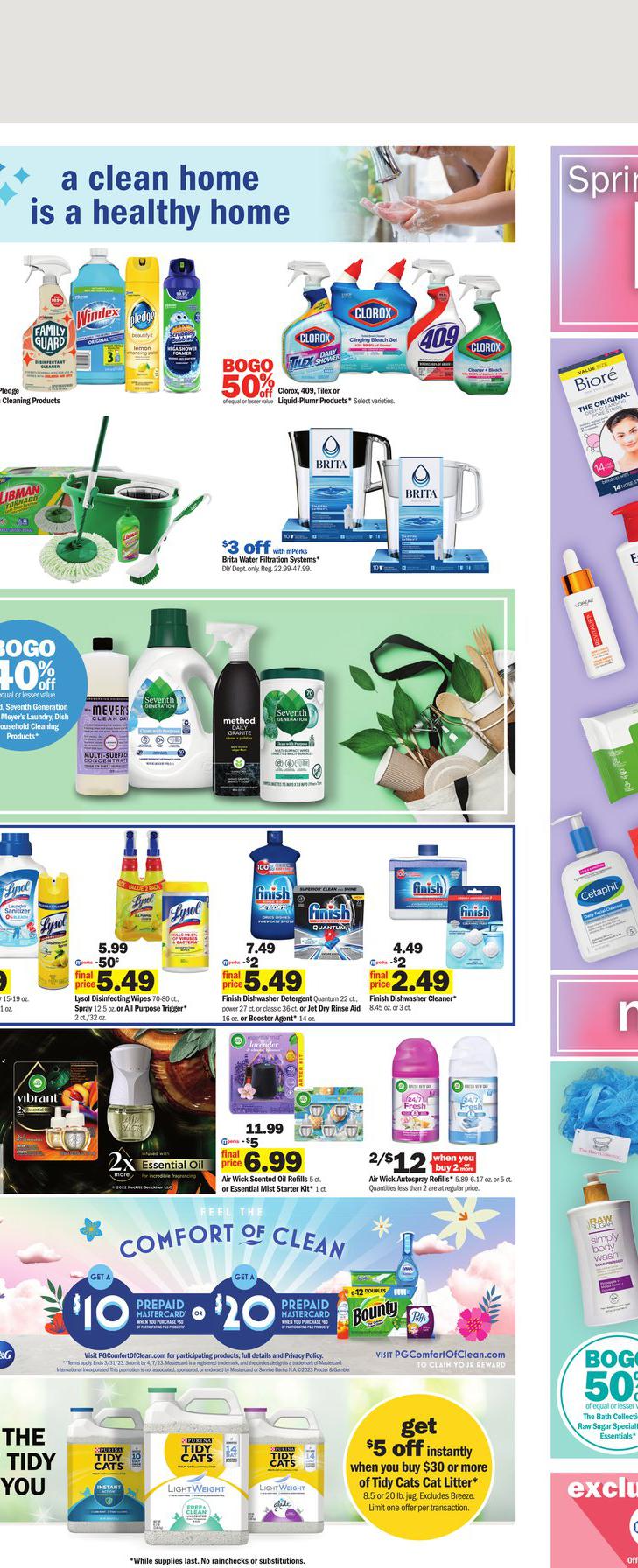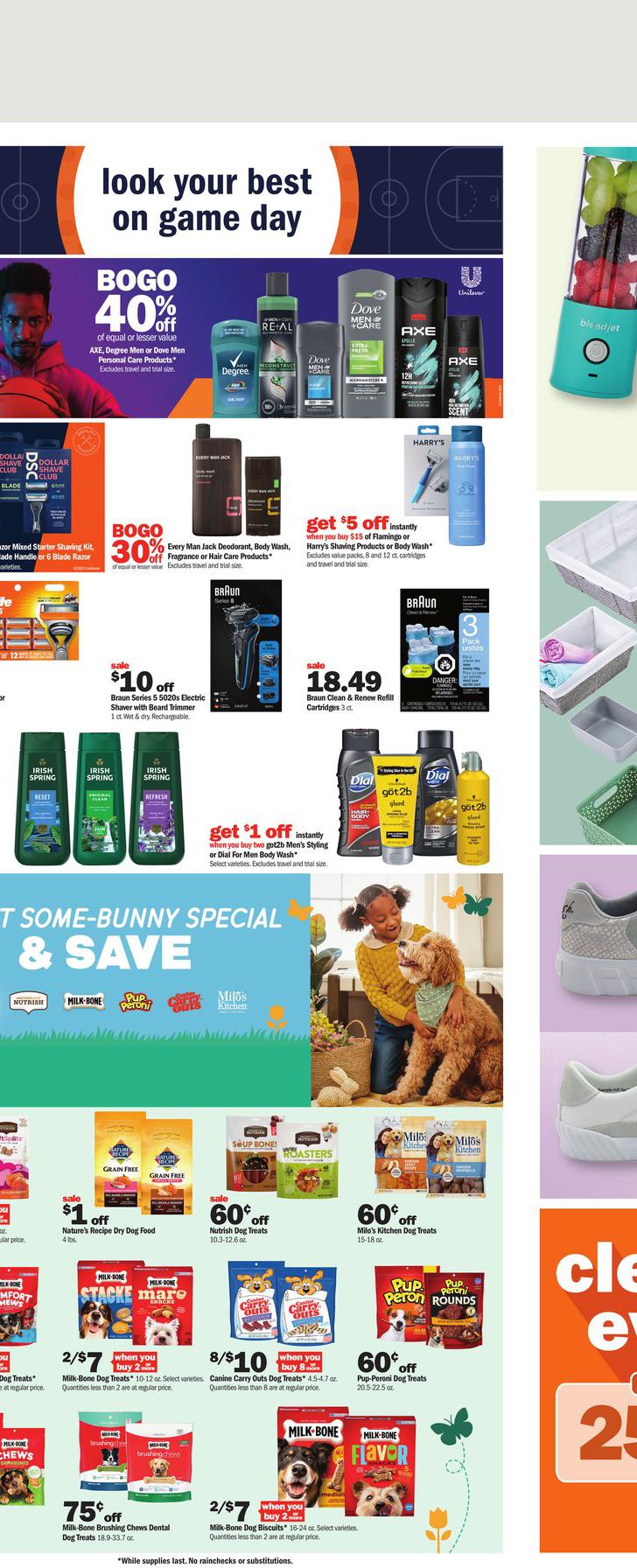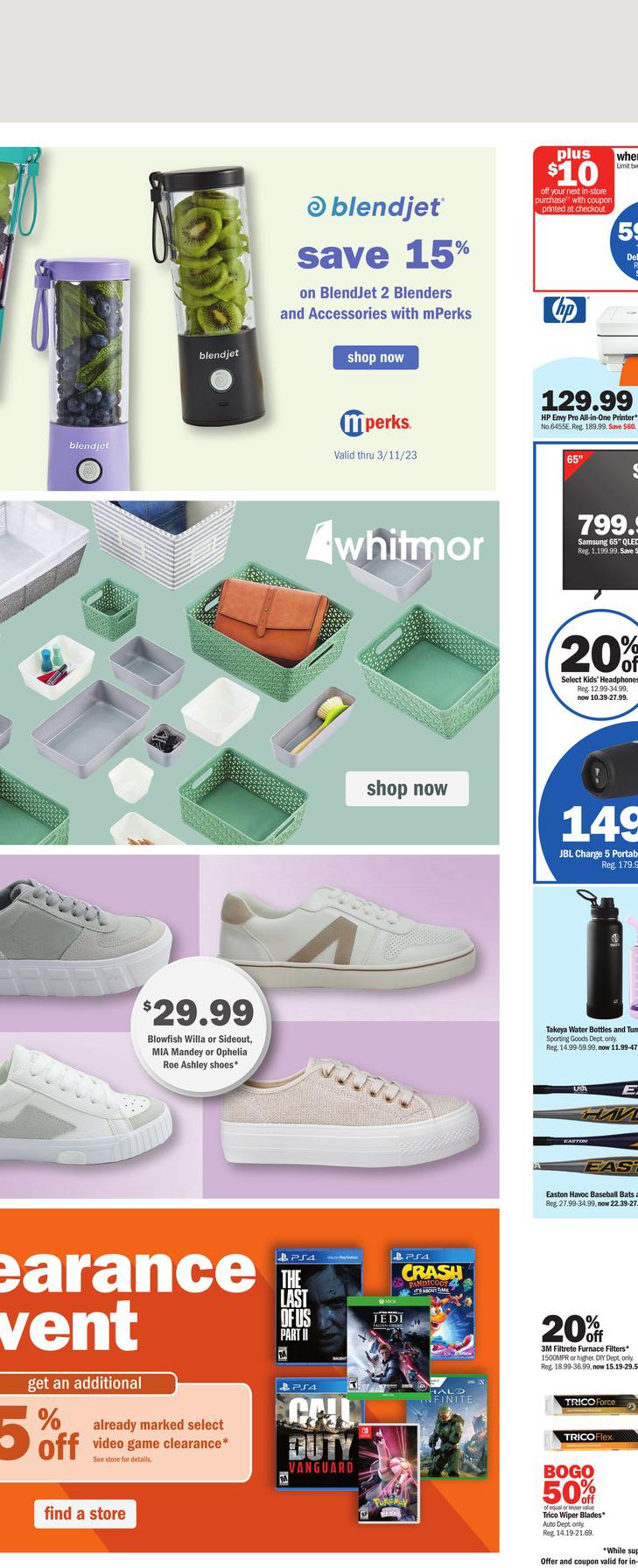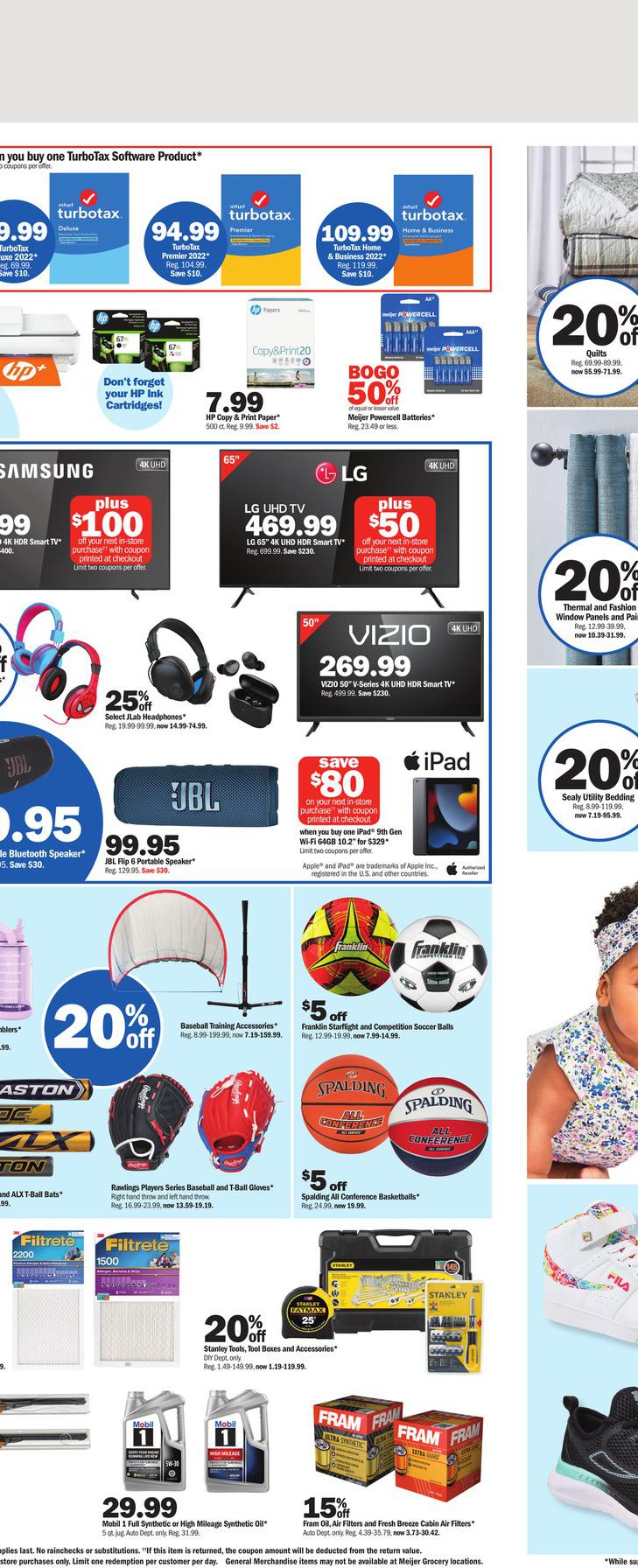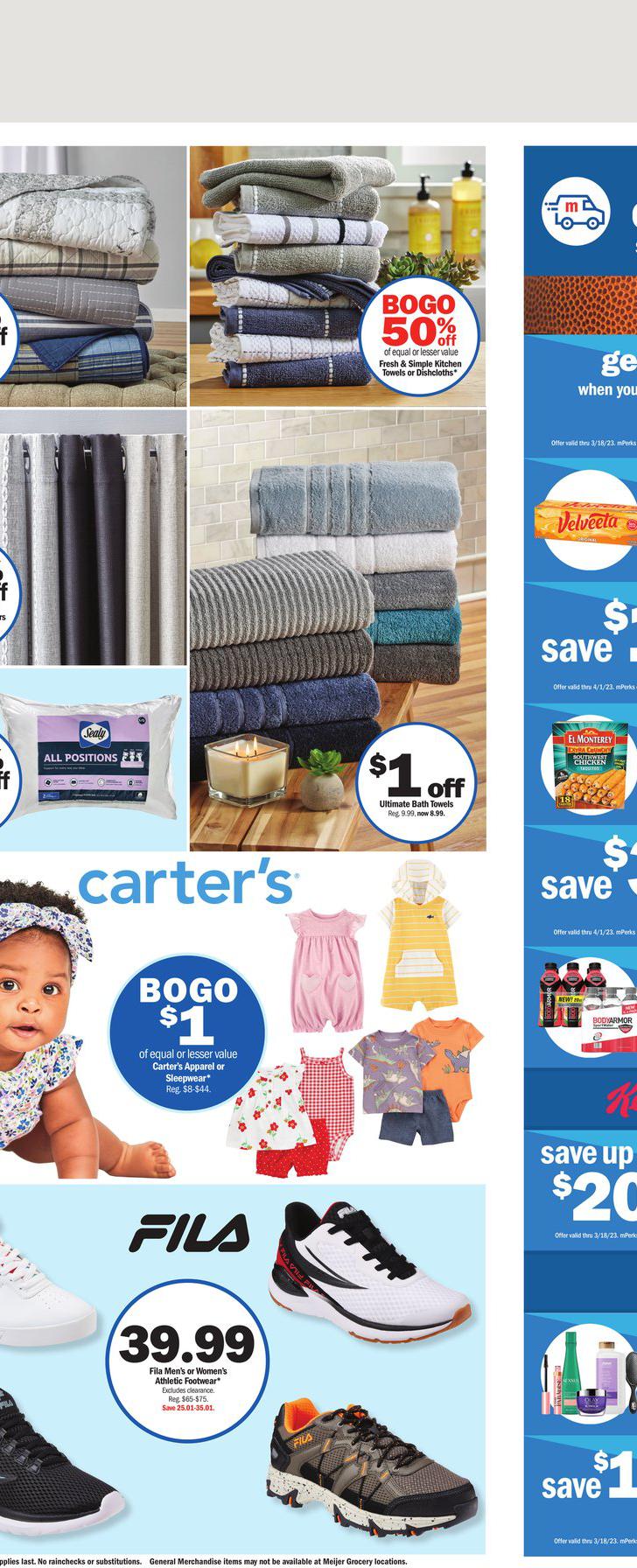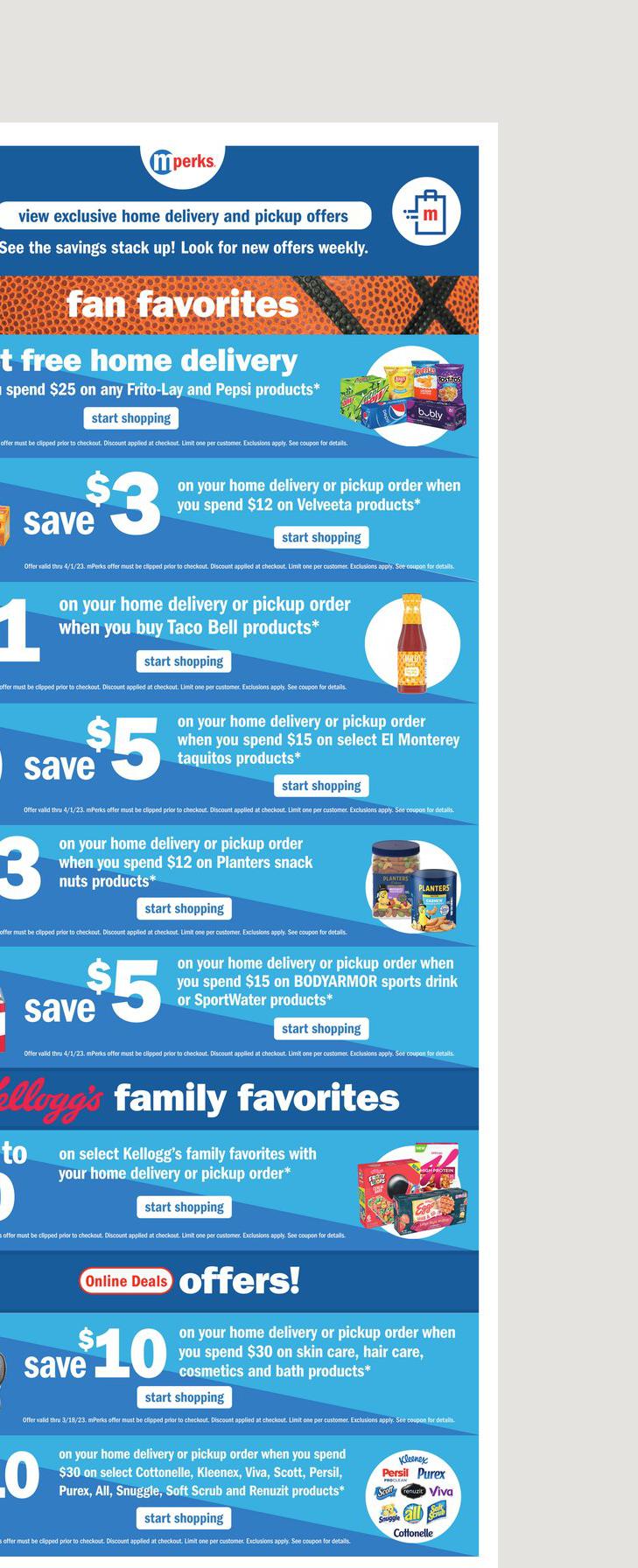 | Market | Flyer | Date |
| --- | --- | --- |
| | Black Friday Weeklong Ad | 11/19/2023 |
| | Black Friday 3-Day Sale | 11/23/2023 |
| | Weekly Ad | 11/19/2023 |
| | Hot Deals Ad | 11/19/2023 |
| | Fresh Turkey Ad | 11/19/2023 |
| | Flu & Covid Vaccines | 11/26/2023 |
| | Wine Case Sale | 11/26/2023 |
| | Holiday Ad | 11/26/2023 |
| | Hot Deals Ad | 11/26/2023 |
| | Weekly Ad | 11/26/2023 |
Products in the Flyer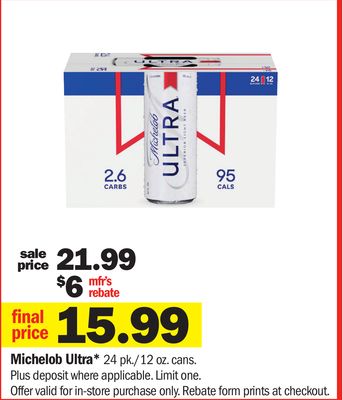 Michelob Ultra*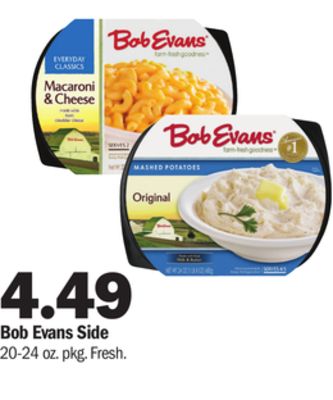 Bob Evans Side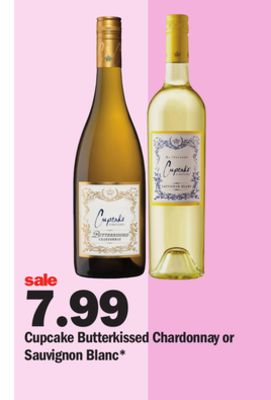 Cupcake Butterkissed Chardonnay or Sauvignon Blanc*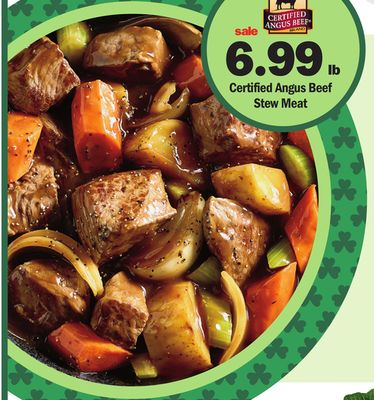 Certified Angus Beef Stew Meat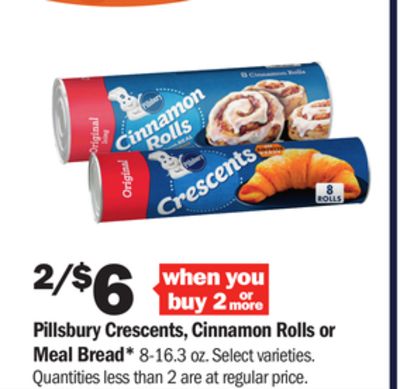 Pillsbury Crescents, Cinnamon Rolls or Meal Bread*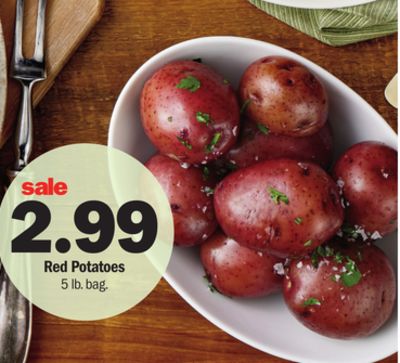 Red Potatoes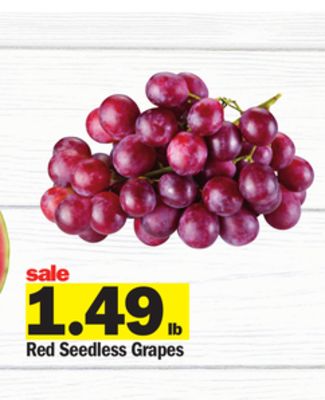 Red Seedless Grapes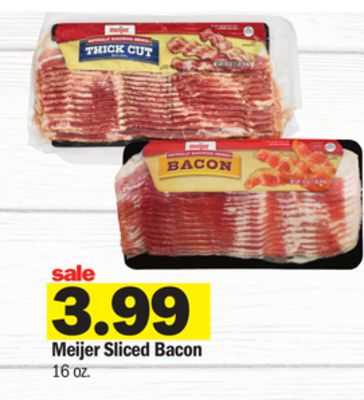 Meijer Sliced Bacon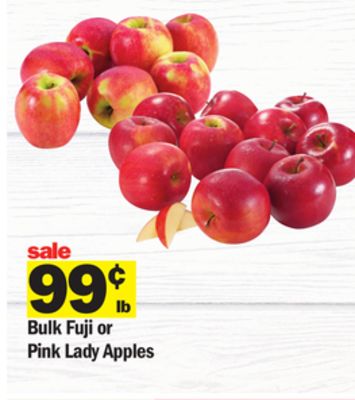 Bulk Fuji or Pink Lady Apples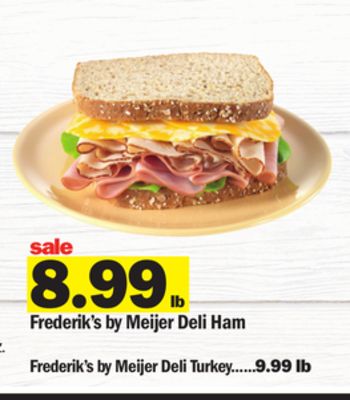 Frederik's by Meijer Deli Ham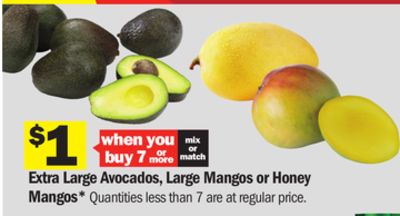 Extra Large Avocados, Large Mangos or Honey Mangos*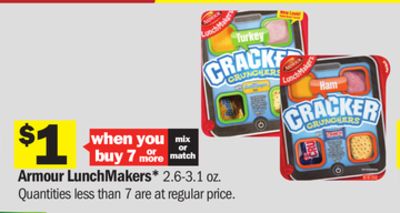 Armour LunchMakers*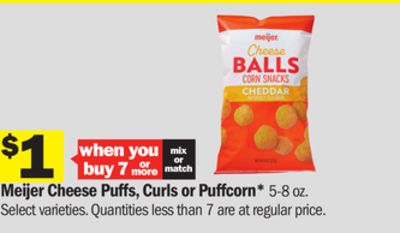 Meijer Cheese Puffs, Curls or Puffcorn*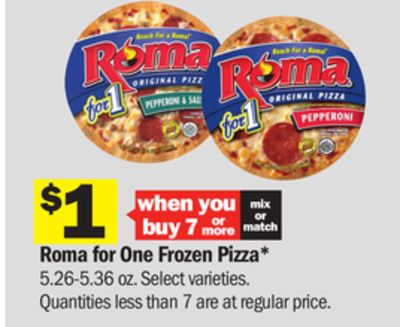 Roma for One Frozen Pizza*
Knorr Pasta or Rice Sides*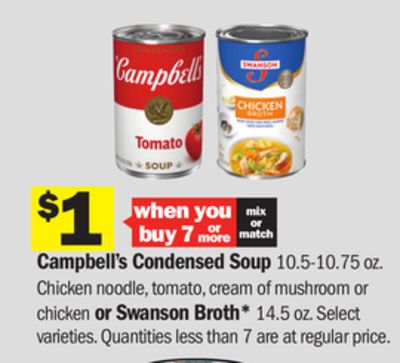 Campbell's Condensed Soup 10.5-10.75 oz. Chicken noodle, tomato, cream of mushroom or chicken or Swanson Broth* 14.5 oz.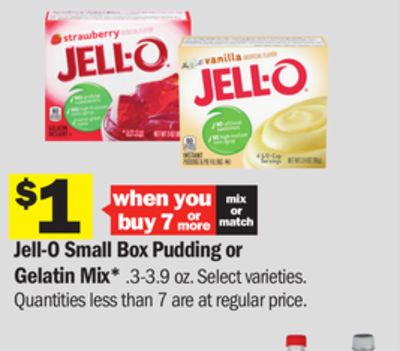 Jell-O Small Box Pudding or Gelatin Mix*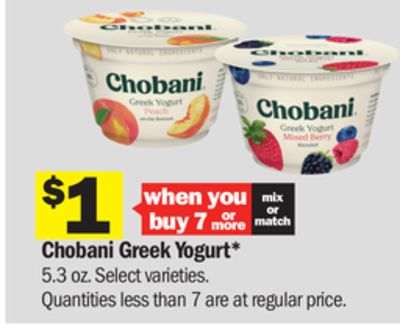 Chobani Greek Yogurt*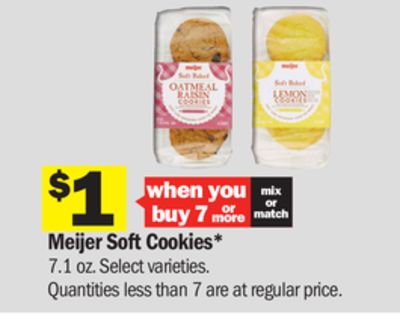 Meijer Soft Cookies*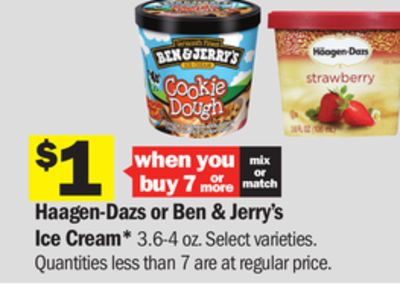 Haagen-Dazs or Ben & Jerry's Ice Cream*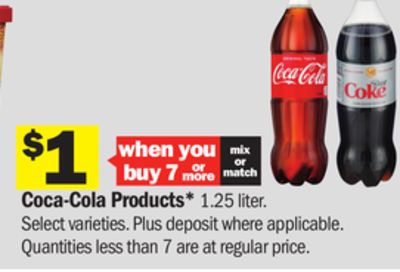 Coca-Cola Products*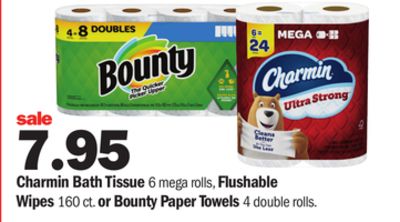 Charmin Bath Tissue 6 mega rolls, Flushable Wipes 160 ct. or Bounty Paper Towels 4 double rolls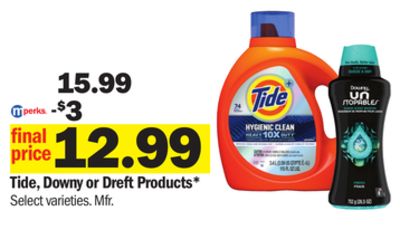 Tide, Downy or Dreft Products*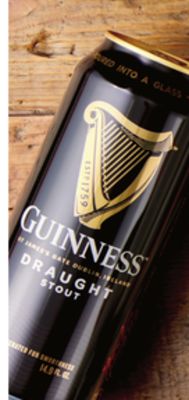 Guinness Draught*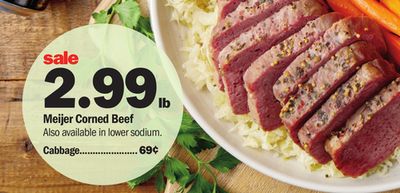 Meijer Corned Beef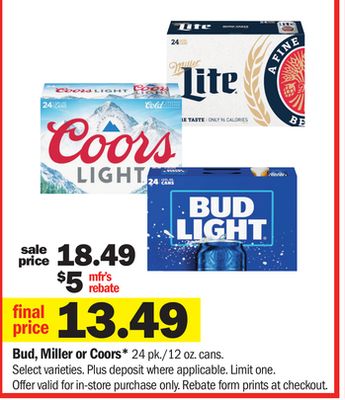 Bud, Miller or Coors*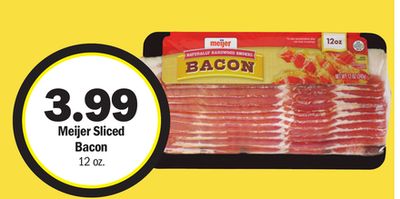 Meijer Sliced Bacon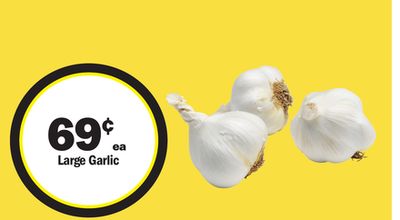 Large Garlic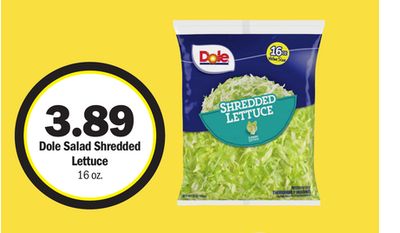 Dole Salad Shredded Lettuce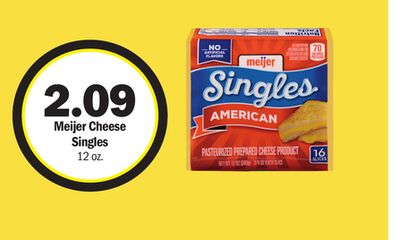 Meijer Cheese Singles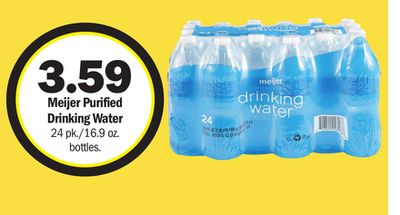 Meijer Purified Drinking Water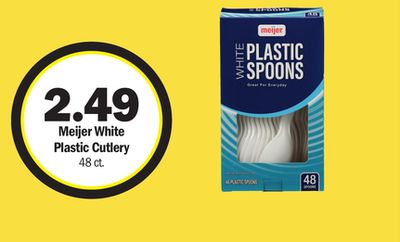 Meijer White Plastic Cutlery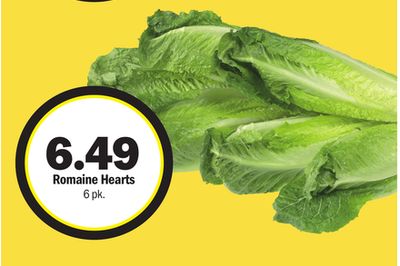 Romaine Hearts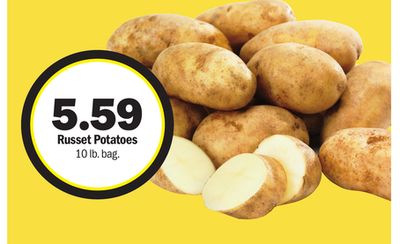 Russet Potatoes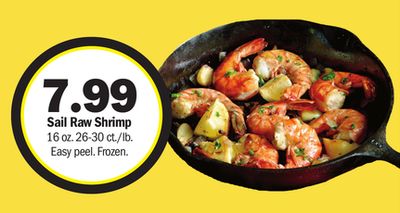 Sail Raw Shrimp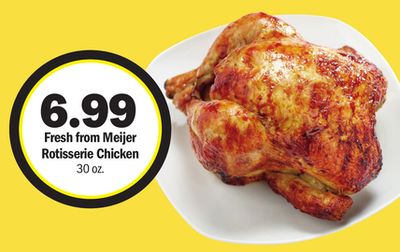 Fresh from Meijer Rotisserie Chicken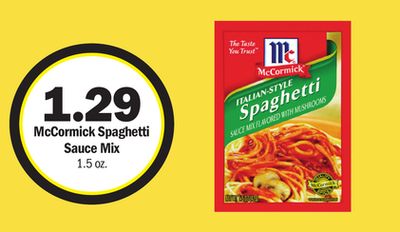 McCormick Spaghetti Sauce Mix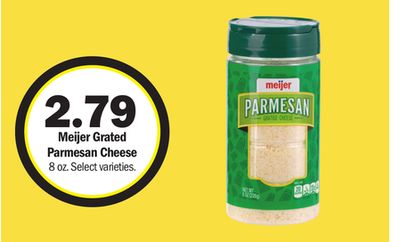 Meijer Grated Parmesan Cheese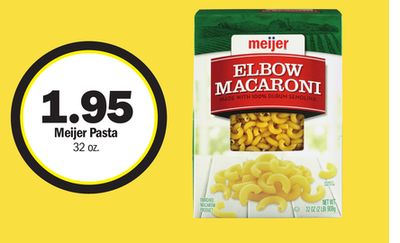 Meijer Pasta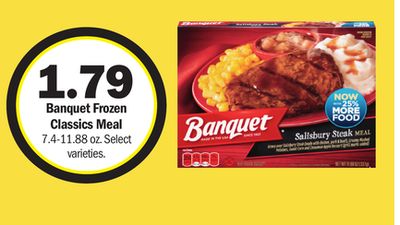 Banquet Frozen Classics Meal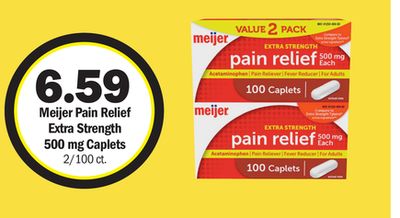 Meijer Pain Relief Extra Strength 500 mg Caplets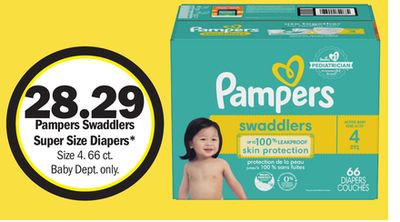 Pampers Swaddlers Super Size Diapers*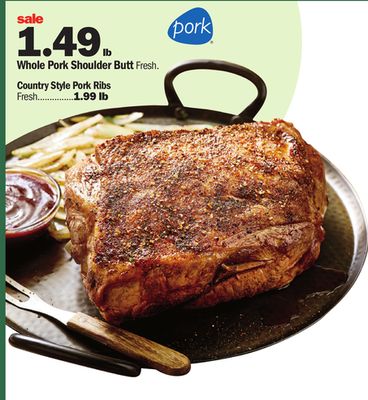 Whole Pork Shoulder Butt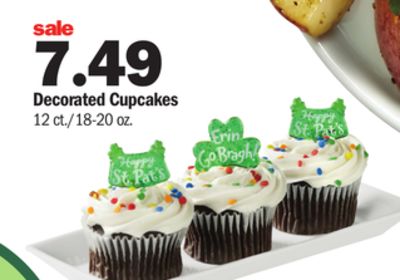 Decorated Cupcakes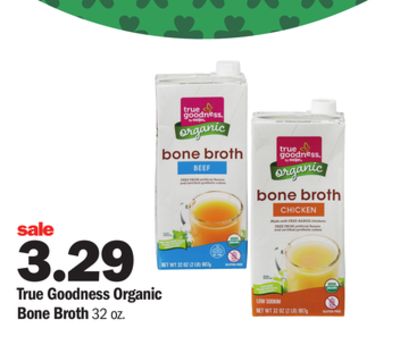 True Goodness Organic Bone Broth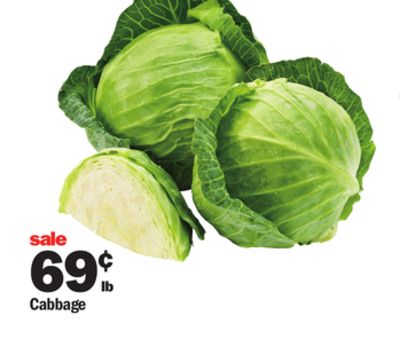 Cabbage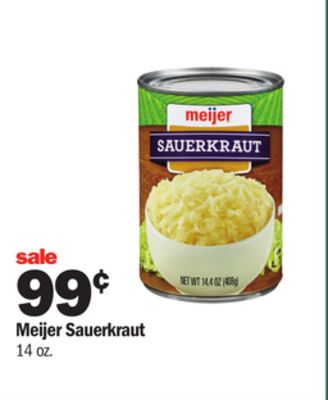 Meijer Sauerkraut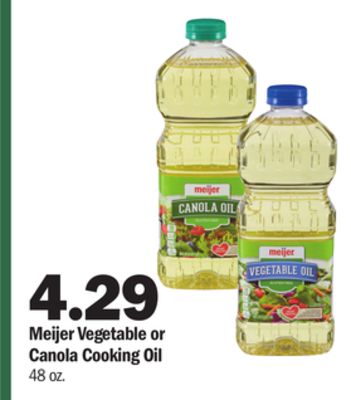 Meijer Vegetable or Canola Cooking Oil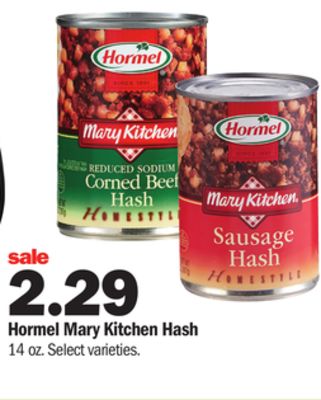 Hormel Mary Kitchen Hash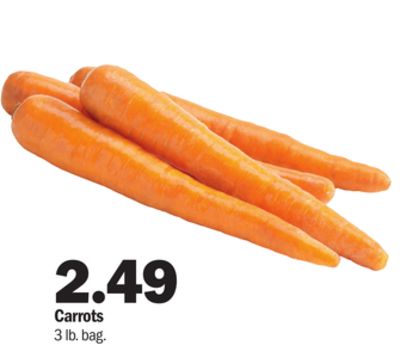 Carrots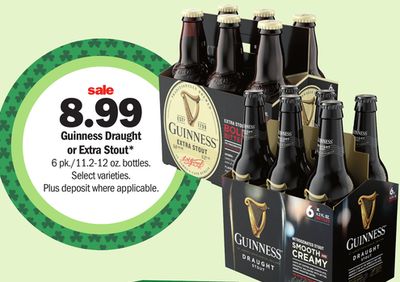 Guinness Draught or Extra Stout*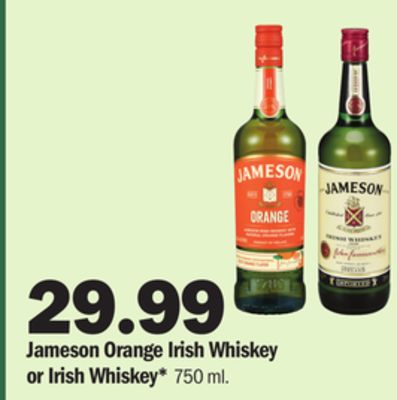 Jameson Orange Irish Whiskey or Irish Whiskey*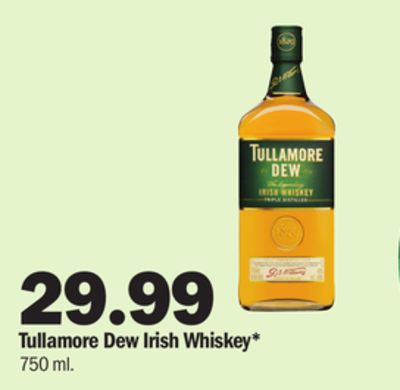 Tullamore Dew Irish Whiskey*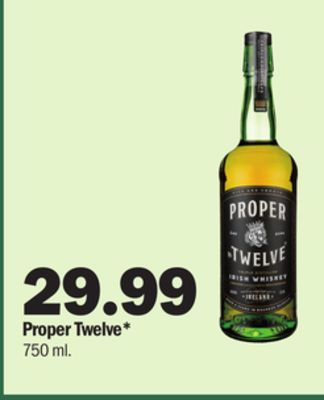 Proper Twelve*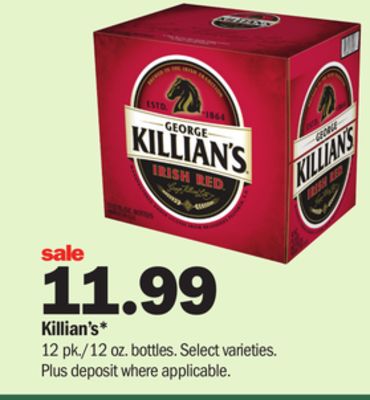 Killian's*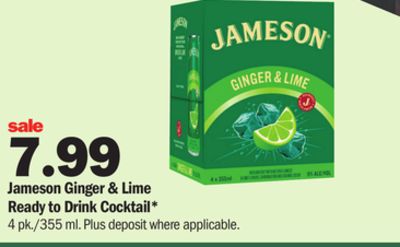 Jameson Ginger & Lime Ready to Drink Cocktail*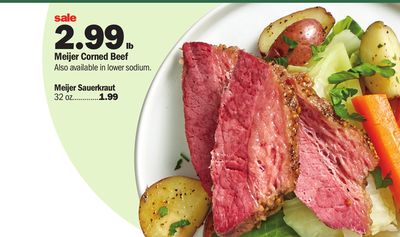 Meijer Corned Beef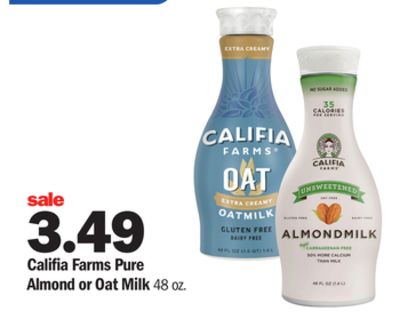 Califia Farms Pure Almond or Oat Milk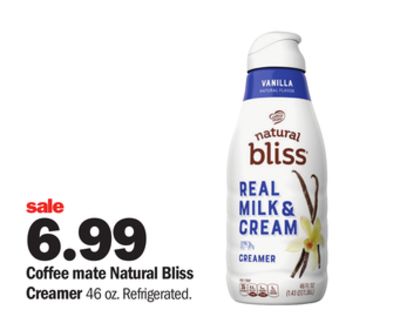 Coffee mate Natural Bliss Creamer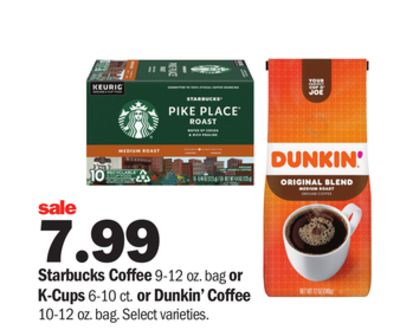 Starbucks Coffee 9-12 oz. bag or K-Cups 6-10 ct. or Dunkin' Coffee 10-12 oz. bag.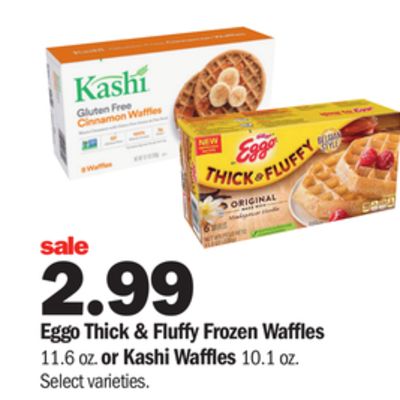 Eggo Thick & Fluffy Frozen Waffles 11.6 oz. or Kashi Waffles 10.1 oz.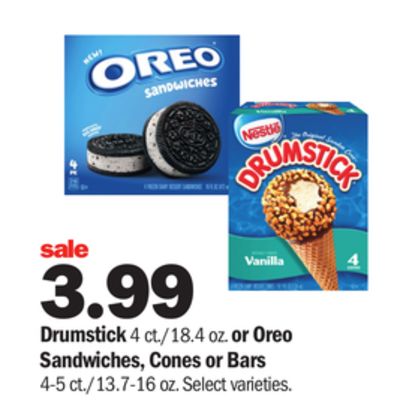 Drumstick 4 ct./18.4 oz. or Oreo Sandwiches, Cones or Bars 4-5 ct./13.7-16 oz.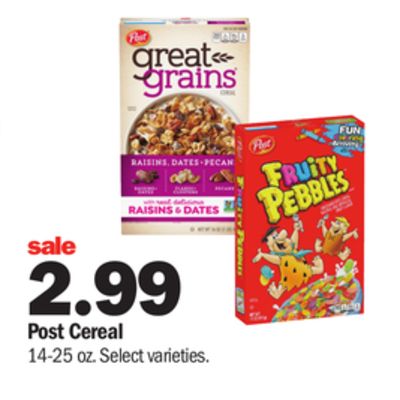 Post Cereal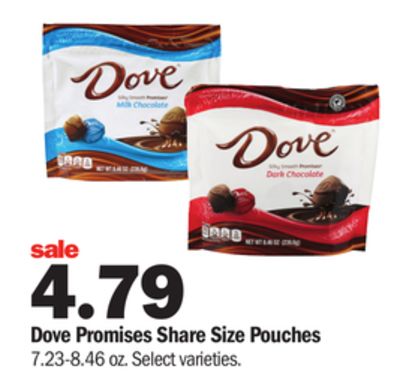 Dove Promises Share Size Pouches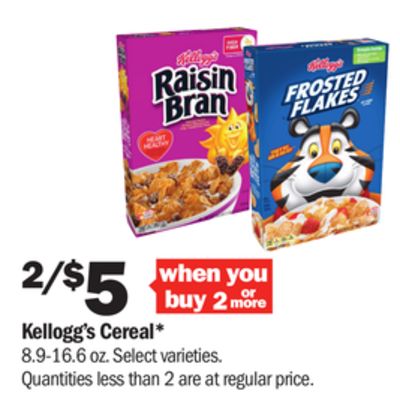 Kellogg's Cereal*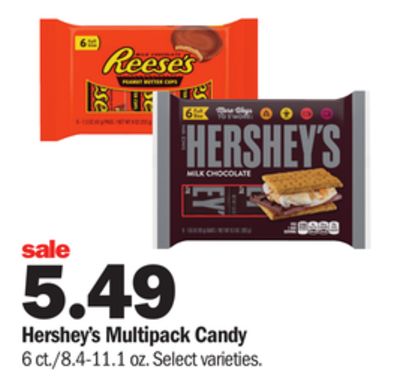 Hershey's Multipack Candy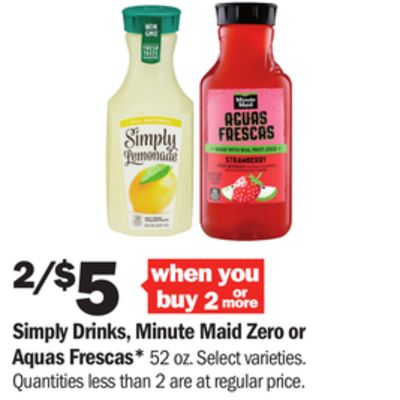 Simply Drinks, Minute Maid Zero or Aquas Frescas*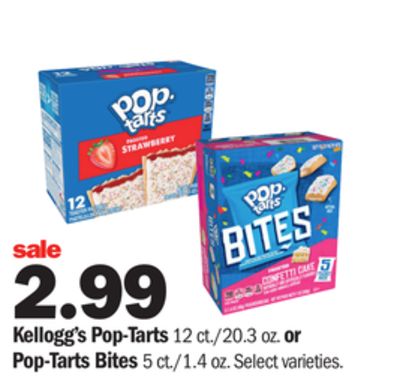 Kellogg's Pop-Tarts 12 ct./20.3 oz. or Pop-Tarts Bites 5 ct./1.4 oz.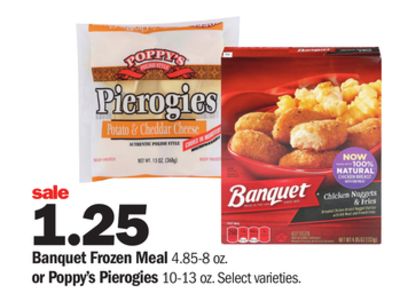 Banquet Frozen Meal 4.85-8 oz. or Poppy's Pierogies 10-13 oz.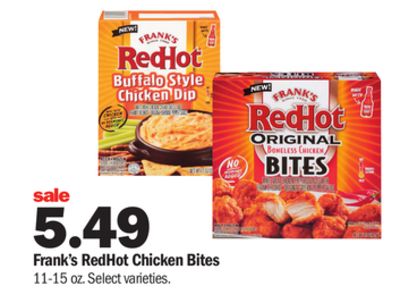 Frank's RedHot Chicken Bites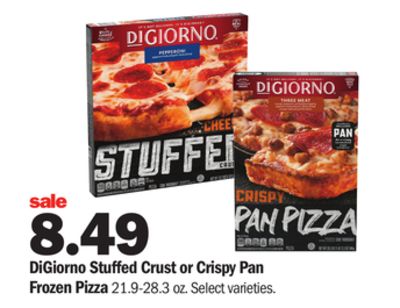 DiGiorno Stuffed Crust or Crispy Pan Frozen Pizza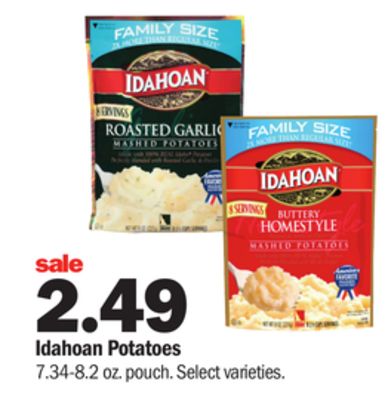 Idahoan Potatoes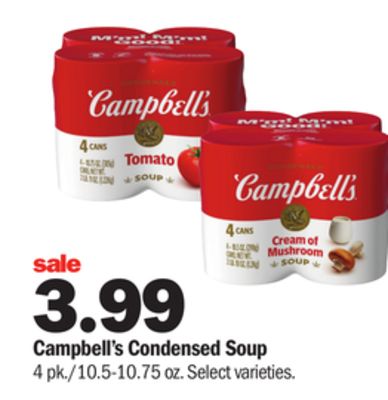 Campbell's Condensed Soup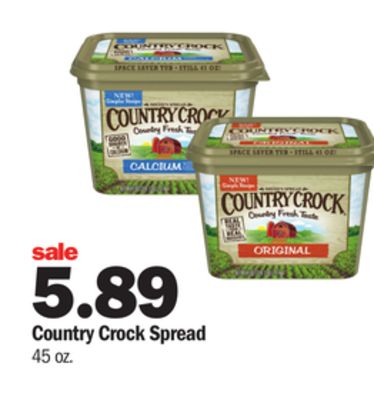 Country Crock Spread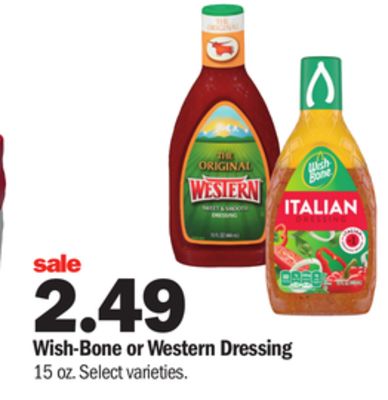 Wish-Bone or Western Dressing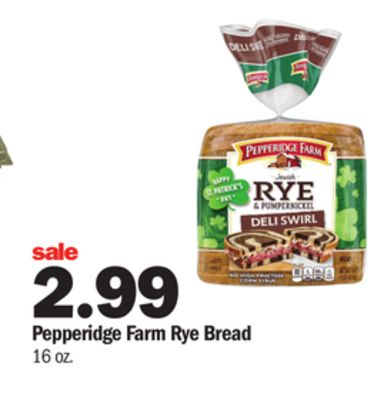 Pepperidge Farm Rye Bread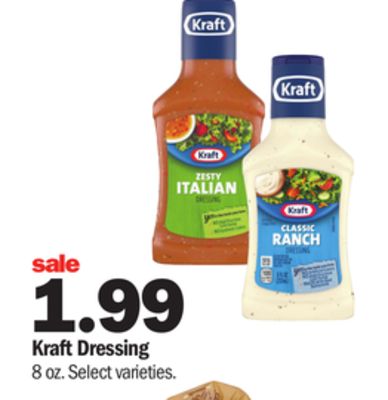 Kraft Dressing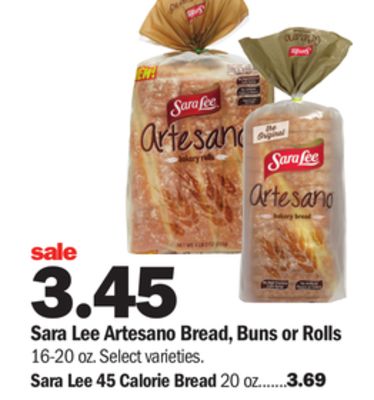 Sara Lee Artesano Bread, Buns or Rolls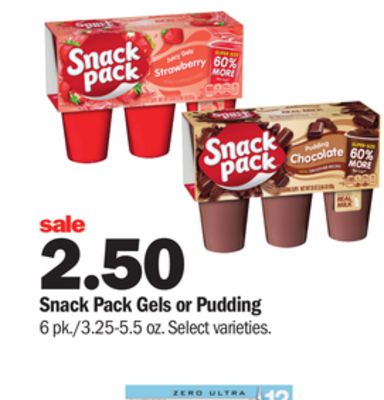 Snack Pack Gels or Pudding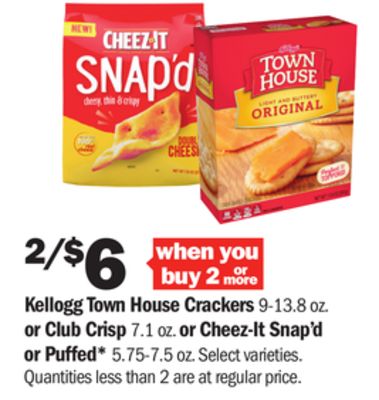 Kellogg Town House Crackers 9-13.8 oz. or Club Crisp 7.1 oz. or Cheez-It Snap'd or Puffed* 5.75-7.5 oz.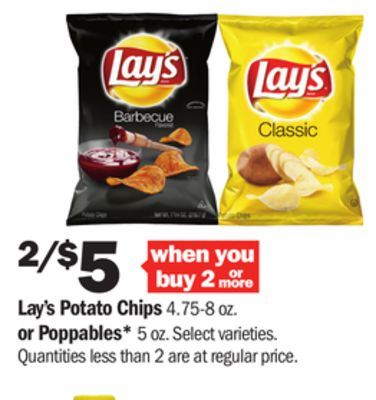 Lay's Potato Chips 4.75-8 oz. or Poppables* 5 oz.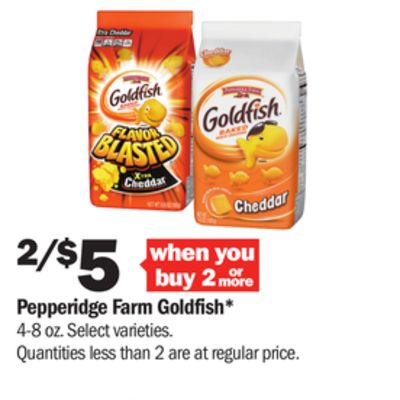 Pepperidge Farm Goldfish*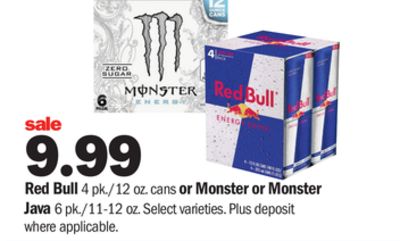 Red Bull 4 pk./12 oz. cans or Monster or Monster Java 6 pk./11-12 oz.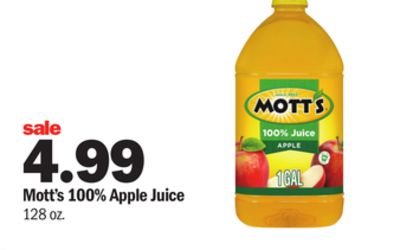 Mott's 100% Apple Juice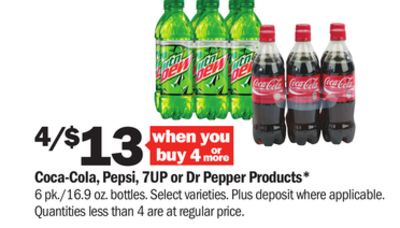 Coca-Cola, Pepsi, 7UP or Dr Pepper Products*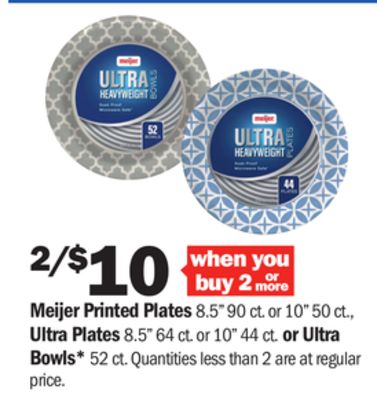 Meijer Printed Plates 8.5" 90 ct. or 10" 50 ct., Ultra Plates 8.5" 64 ct. or 10" 44 ct. or Ultra Bowls* 52 ct.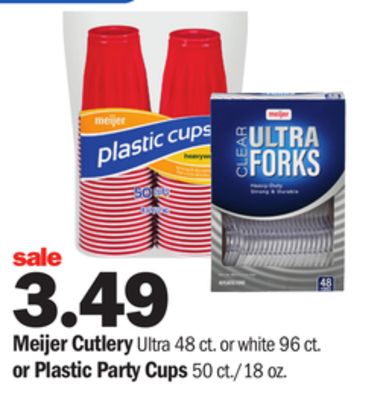 Meijer Cutlery Ultra 48 ct. or white 96 ct. or Plastic Party Cups 50 ct./18 oz.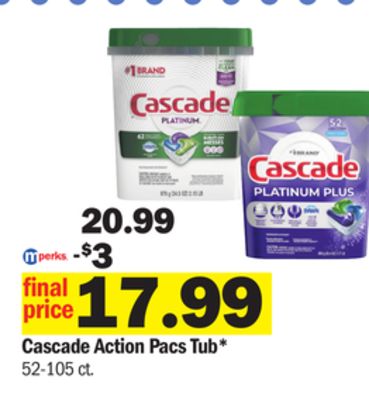 Cascade Action Pacs Tub*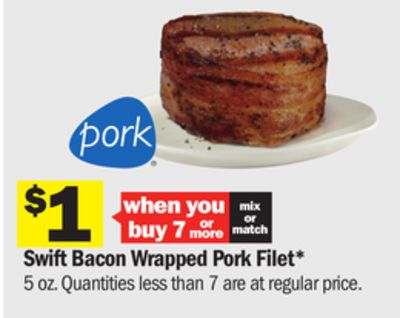 Swift Bacon Wrapped Pork Filet*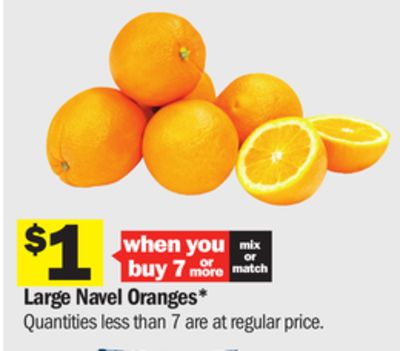 Large Navel Oranges*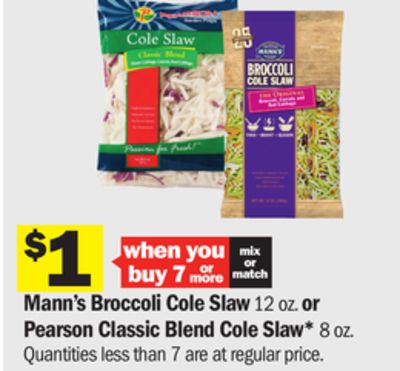 Mann's Broccoli Cole Slaw 12 oz. or Pearson Classic Blend Cole Slaw* 8 oz.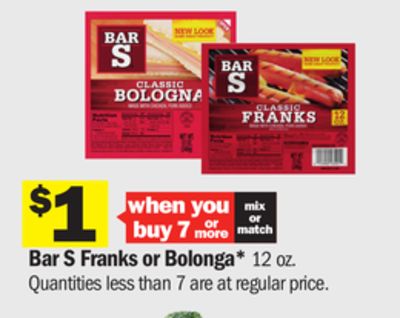 Bar S Franks or Bolonga*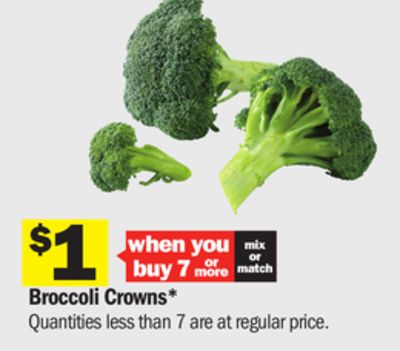 Broccoli Crowns*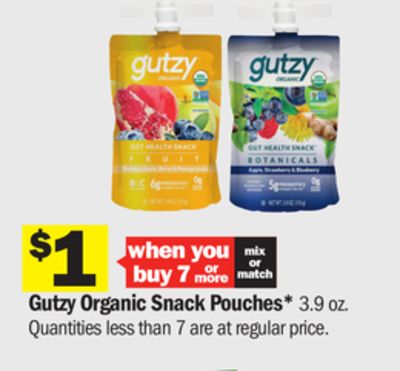 Gutzy Organic Snack Pouches*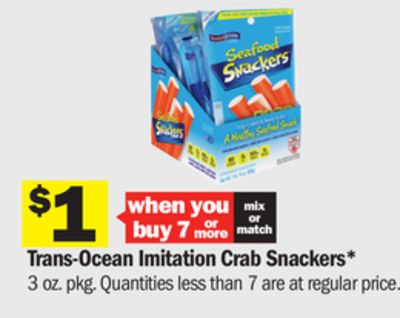 Trans-Ocean Imitation Crab Snackers*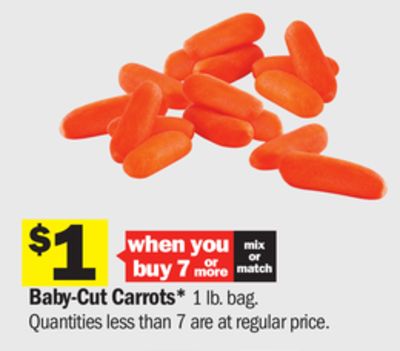 Baby-Cut Carrots*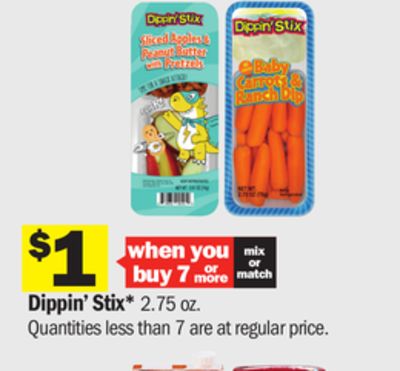 Dippin' Stix*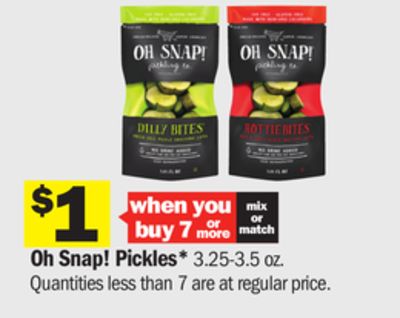 Oh Snap! Pickles*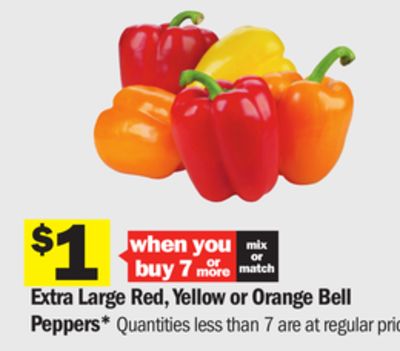 Extra Large Red, Yellow or Orange Bell Peppers*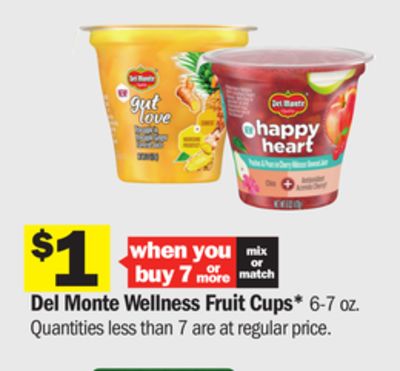 Del Monte Wellness Fruit Cups*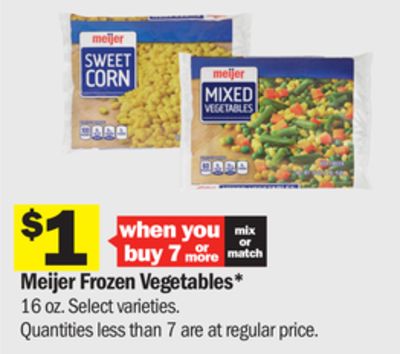 Meijer Frozen Vegetables*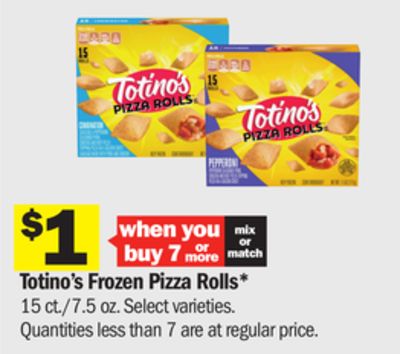 Totino's Frozen Pizza Rolls*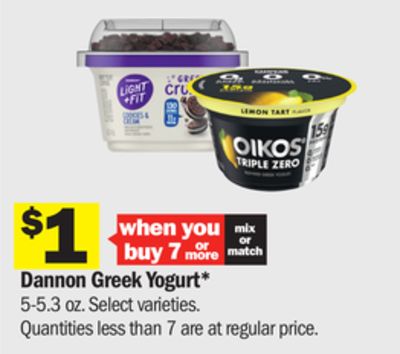 Dannon Greek Yogurt*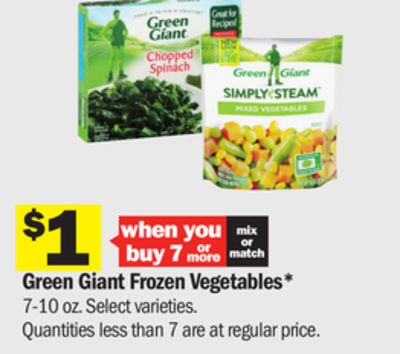 Green Giant Frozen Vegetables*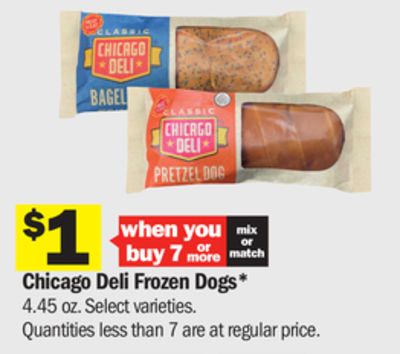 Chicago Deli Frozen Dogs*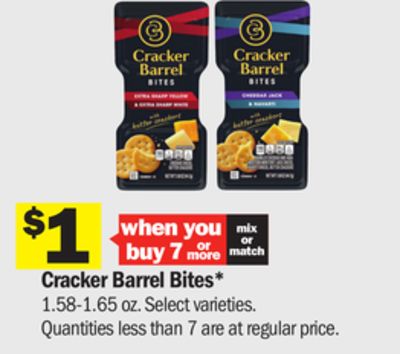 Cracker Barrel Bites*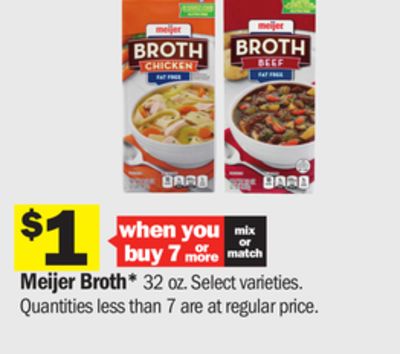 Meijer Broth*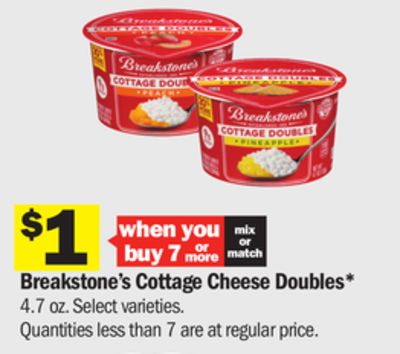 Breakstone's Cottage Cheese Doubles*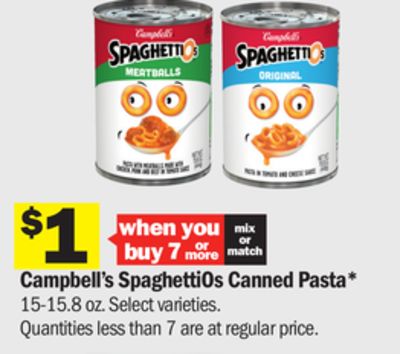 Campbell's SpaghettiOs Canned Pasta*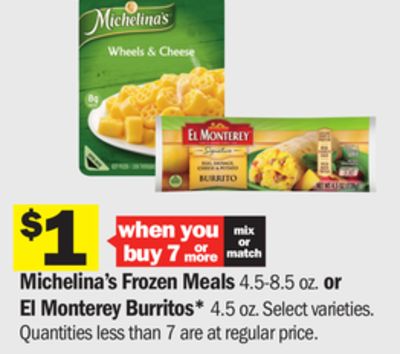 Michelina's Frozen Meals 4.5-8.5 oz. or El Monterey Burritos* 4.5 oz.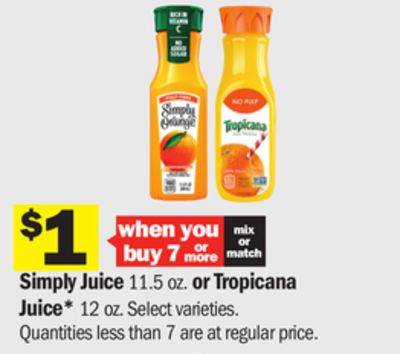 Simply Juice 11.5 oz. or Tropicana Juice* 12 oz.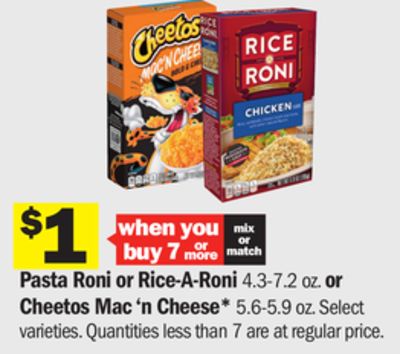 Pasta Roni or Rice-A-Roni 4.3-7.2 oz. or Cheetos Mac 'n Cheese* 5.6-5.9 oz.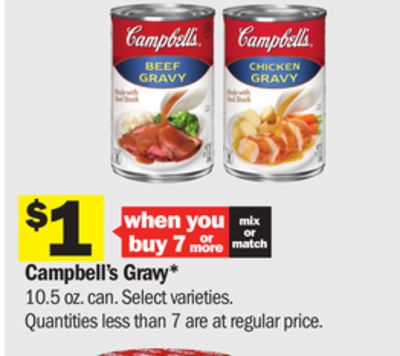 Campbell's Gravy*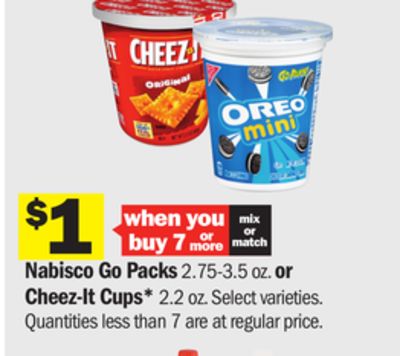 Nabisco Go Packs 2.75-3.5 oz. or Cheez-It Cups* 2.2 oz.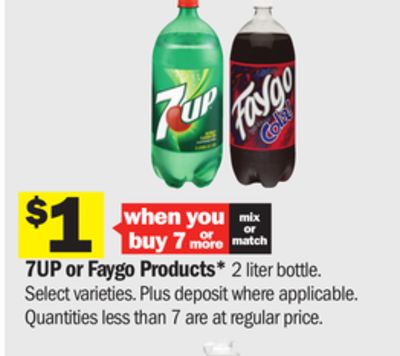 7UP or Faygo Products*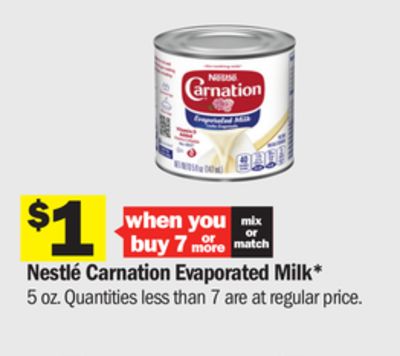 Nestlé Carnation Evaporated Milk*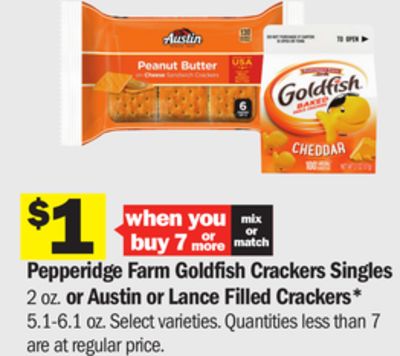 Pepperidge Farm Goldfish Crackers Singles 2 oz. or Austin or Lance Filled Crackers* 5.1-6.1 oz.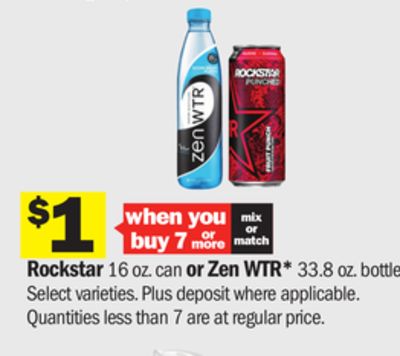 Rockstar 16 oz. can or Zen WTR* 33.8 oz. bottle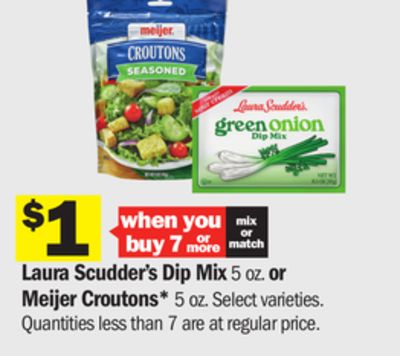 Laura Scudder's Dip Mix 5 oz. or Meijer Croutons* 5 oz.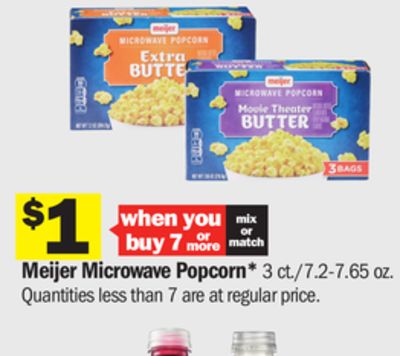 Meijer Microwave Popcorn*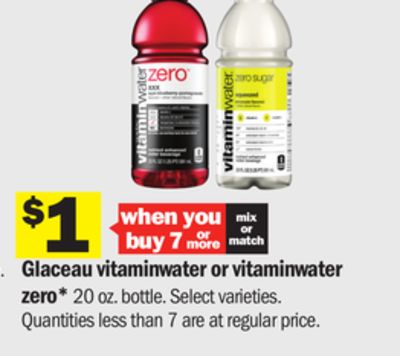 Glaceau vitaminwater or vitaminwater zero*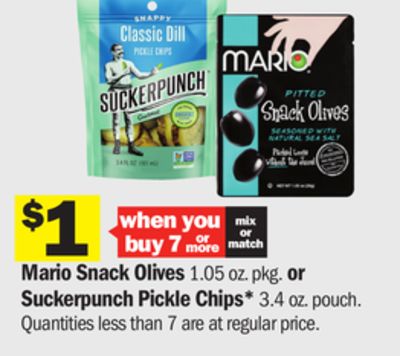 Mario Snack Olives 1.05 oz. pkg. or Suckerpunch Pickle Chips* 3.4 oz. pouch.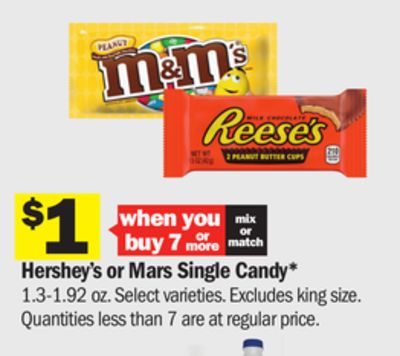 Hershey's or Mars Single Candy*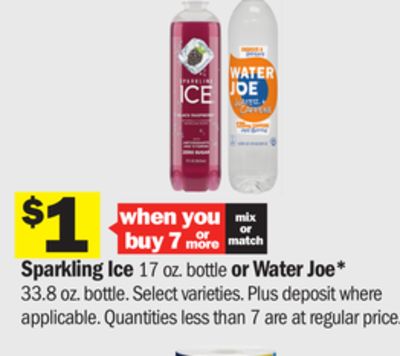 Sparkling Ice 17 oz. bottle or Water Joe* 33.8 oz. bottle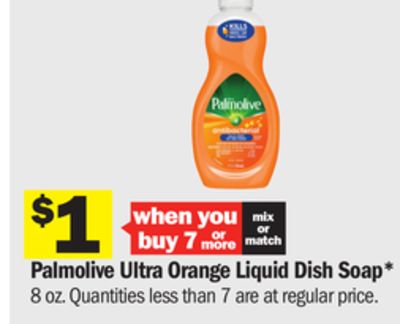 Palmolive Ultra Orange Liquid Dish Soap*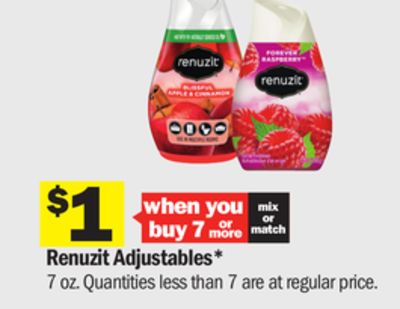 Renuzit Adjustables*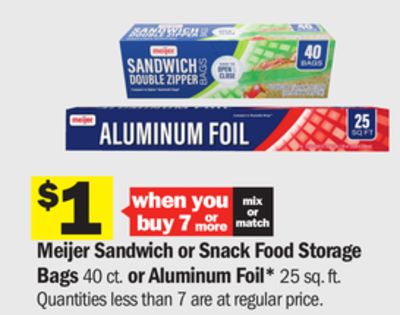 Meijer Sandwich or Snack Food Storage Bags 40 ct. or Aluminum Foil* 25 sq. ft.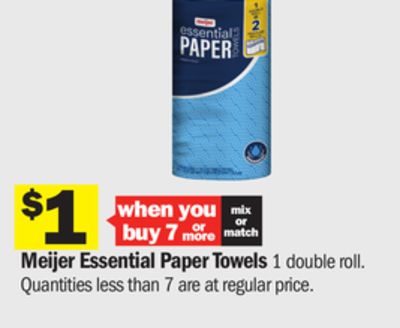 Meijer Essential Paper Towels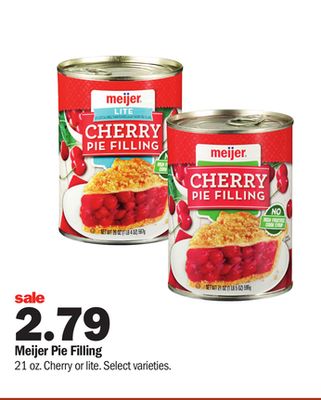 Meijer Pie Filling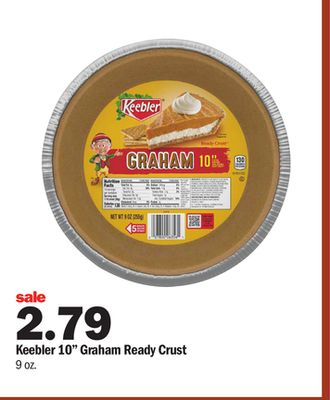 Keebler 10" Graham Ready Crust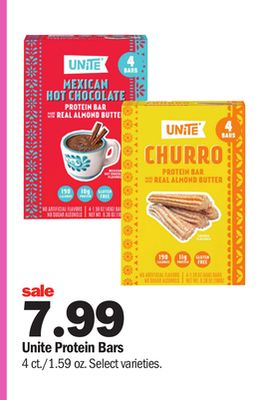 Unite Protein Bars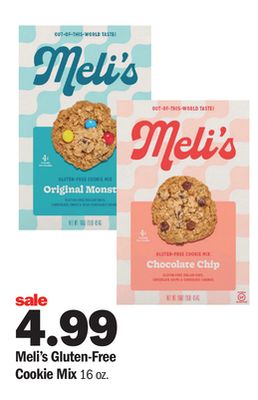 Meli's Gluten-Free Cookie Mix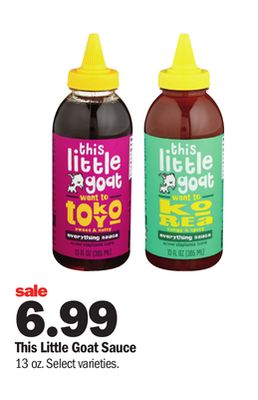 This Little Goat Sauce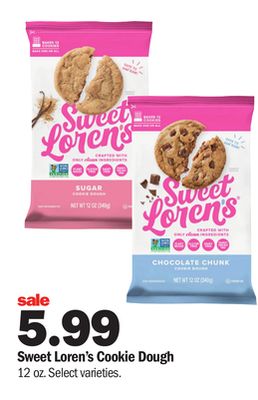 Sweet Loren's Cookie Dough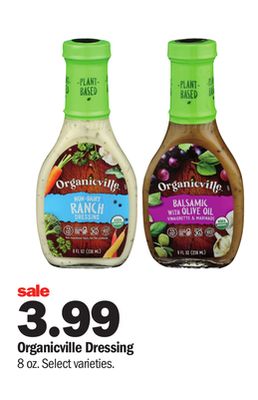 Organicville Dressing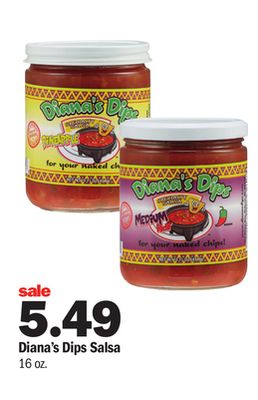 Diana's Dips Salsa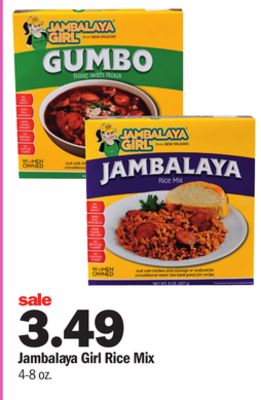 Jambalaya Girl Rice Mix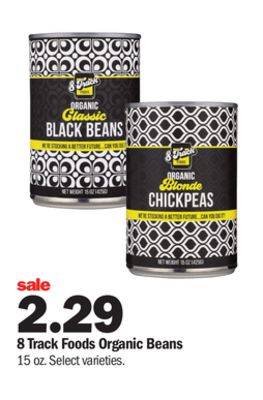 8 Track Foods Organic Beans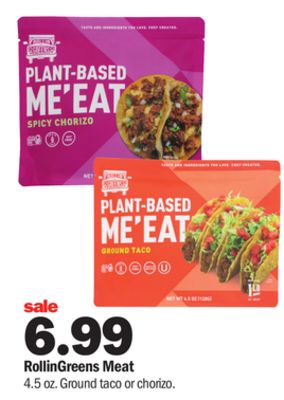 RollinGreens Meat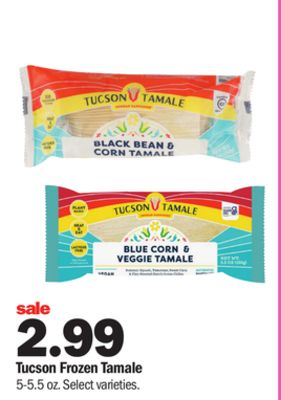 Tucson Frozen Tamale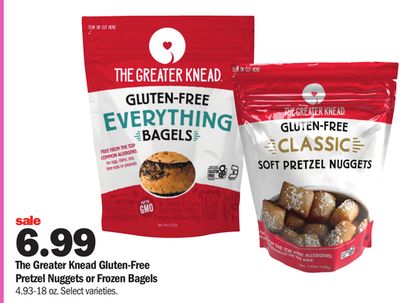 The Greater Knead Gluten-Free Pretzel Nuggets or Frozen Bagels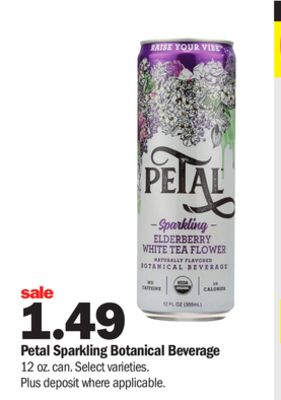 Petal Sparkling Botanical Beverage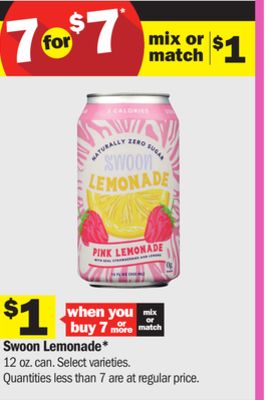 Swoon Lemonade*
Marie Callender's Frozen Pie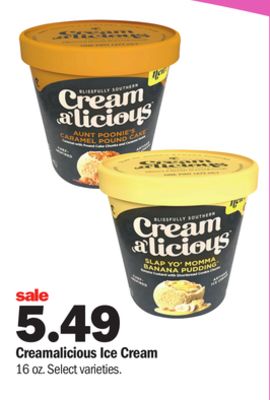 Creamalicious Ice Cream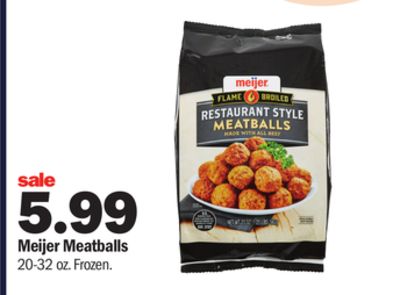 Meijer Meatballs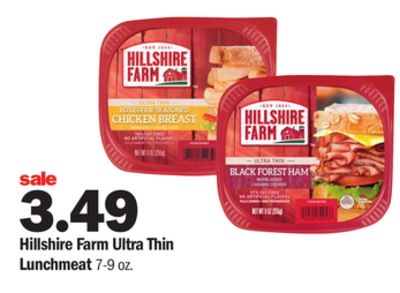 Hillshire Farm Ultra Thin Lunchmeat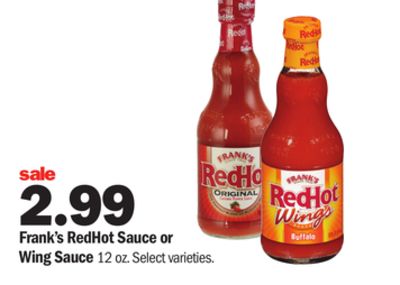 Frank's RedHot Sauce or Wing Sauce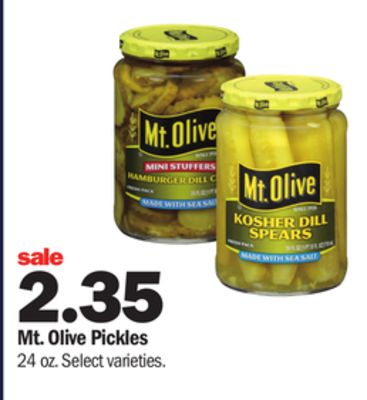 Mt. Olive Pickles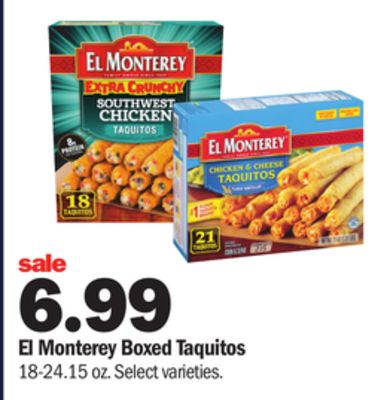 El Monterey Boxed Taquitos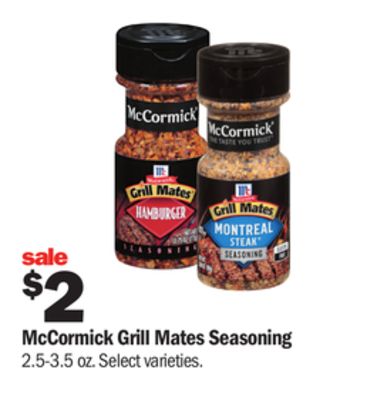 McCormick Grill Mates Seasoning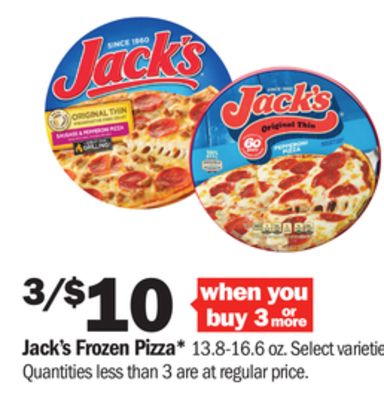 Jack's Frozen Pizza*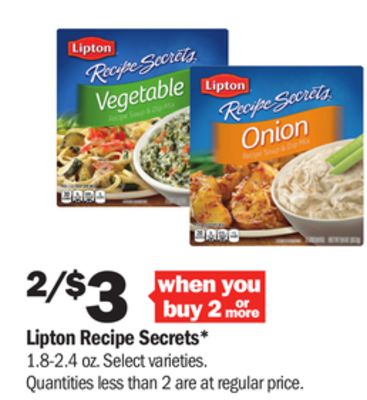 Lipton Recipe Secrets*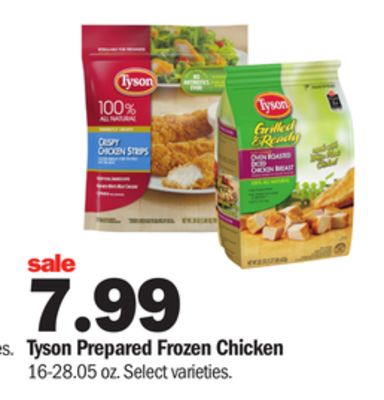 Tyson Prepared Frozen Chicken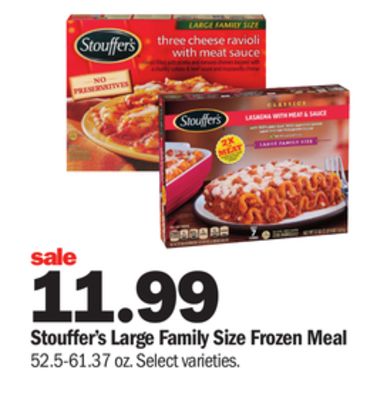 Stouffer's Large Family Size Frozen Meal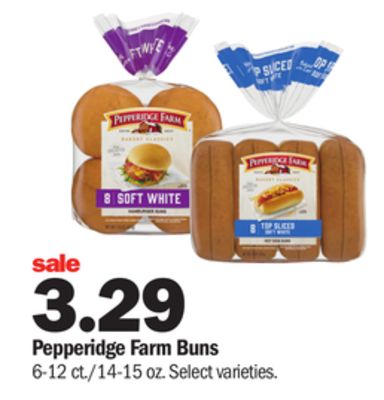 Pepperidge Farm Buns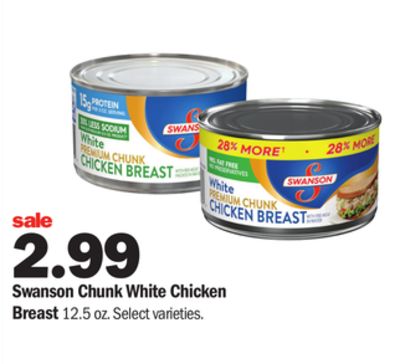 Swanson Chunk White Chicken Breast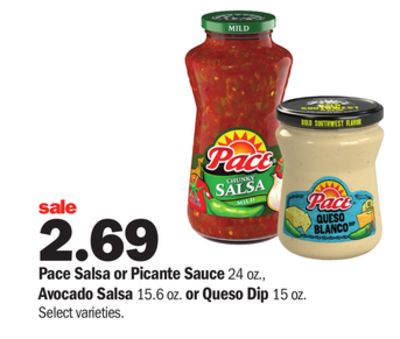 Pace Salsa or Picante Sauce 24 oz., Avocado Salsa 15.6 oz. or Queso Dip 15 oz.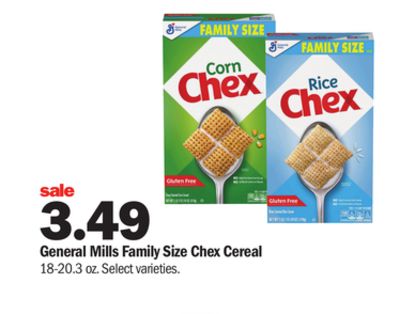 General Mills Family Size Chex Cereal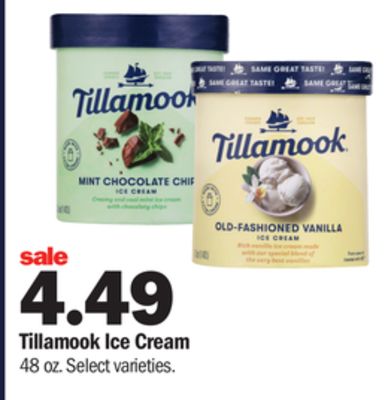 Tillamook Ice Cream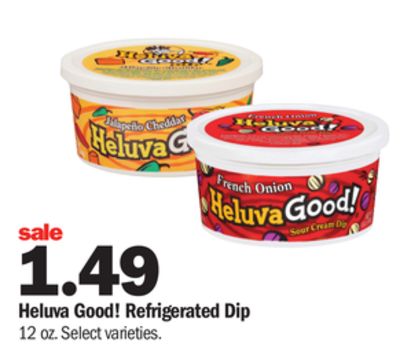 Heluva Good! Refrigerated Dip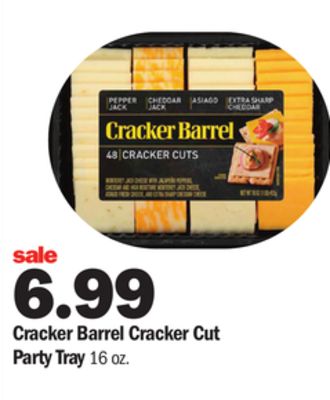 Cracker Barrel Cracker Cut Party Tray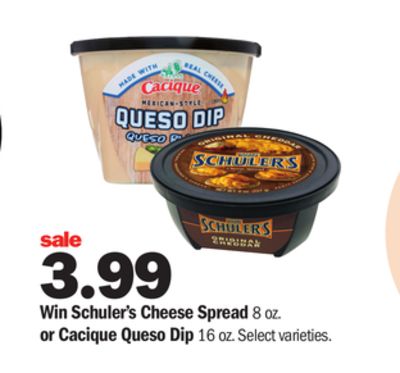 Win Schuler's Cheese Spread 8 oz. or Cacique Queso Dip 16 oz.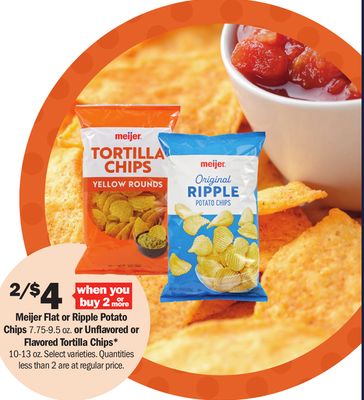 Meijer Flat or Ripple Potato Chips 7.75-9.5 oz. or Unflavored or Flavored Tortilla Chips* 10-13 oz.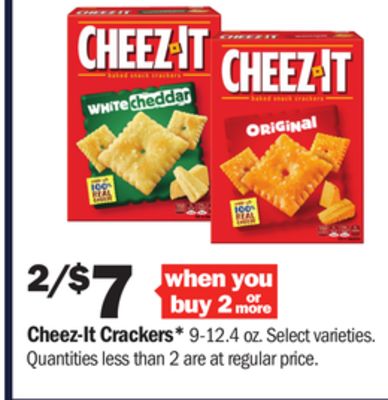 Cheez-It Crackers*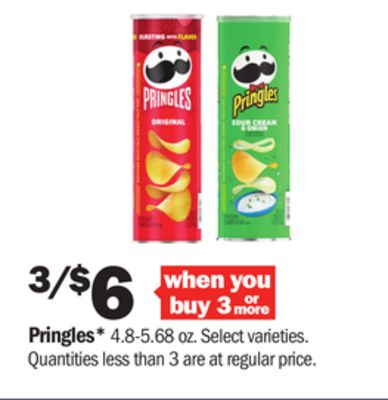 Pringles*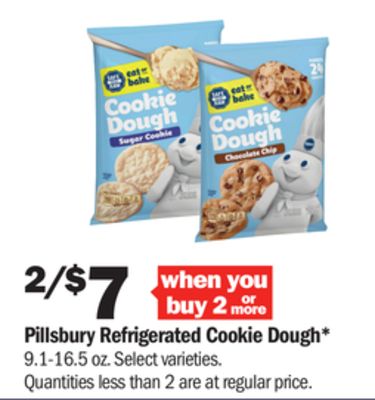 Pillsbury Refrigerated Cookie Dough*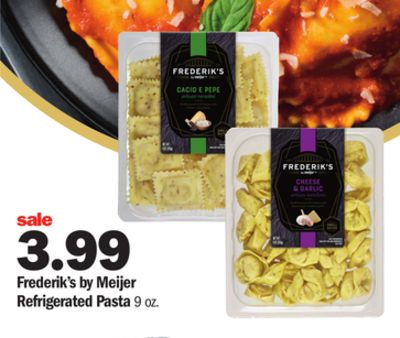 Frederik's by Meijer Refrigerated Pasta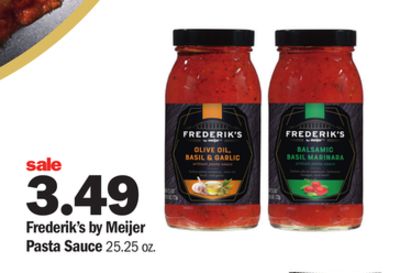 Frederik's by Meijer Pasta Sauce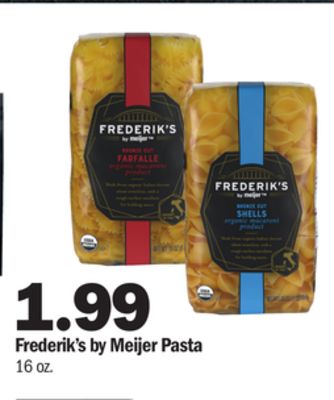 Frederik's by Meijer Pasta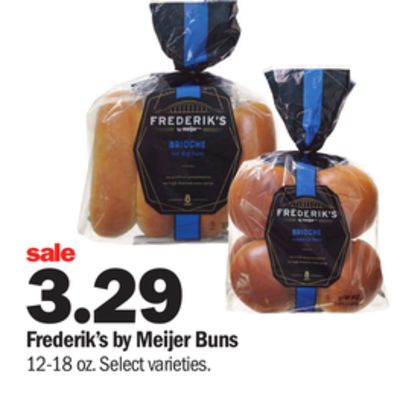 Frederik's by Meijer Buns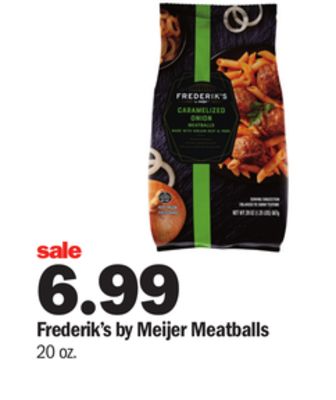 Frederik's by Meijer Meatballs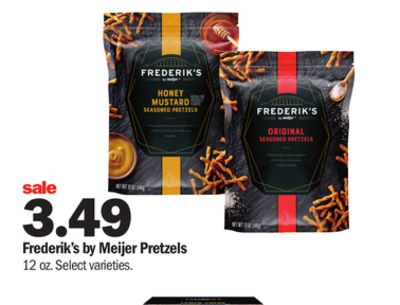 Frederik's by Meijer Pretzels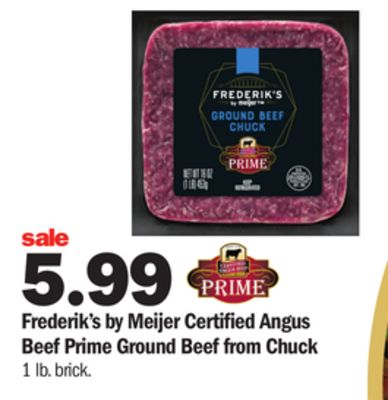 Frederik's by Meijer Certified Angus Beef Prime Ground Beef from Chuck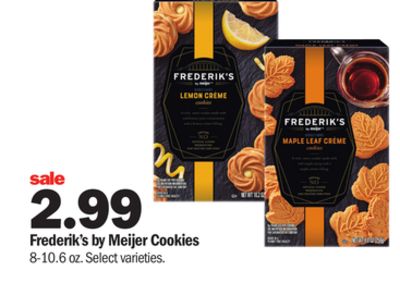 Frederik's by Meijer Cookies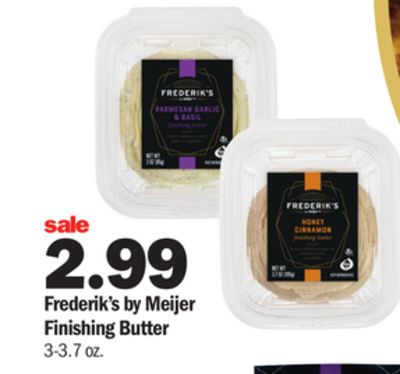 Frederik's by Meijer Finishing Butter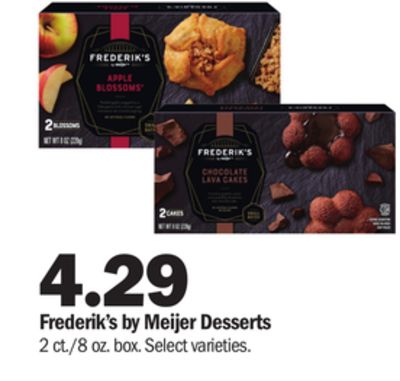 Frederik's by Meijer Desserts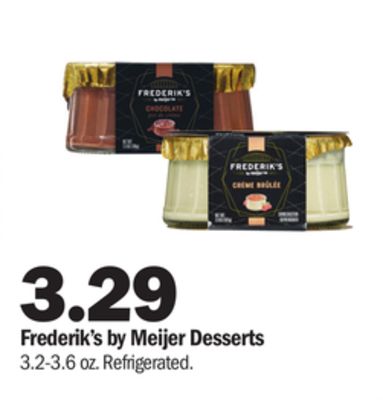 Frederik's by Meijer Desserts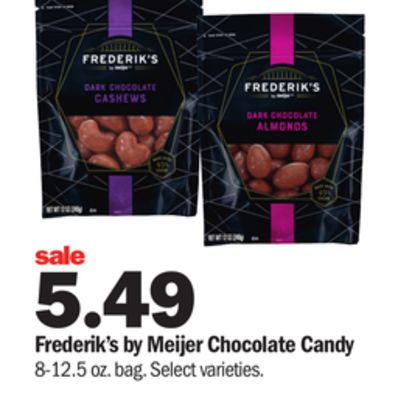 Frederik's by Meijer Chocolate Candy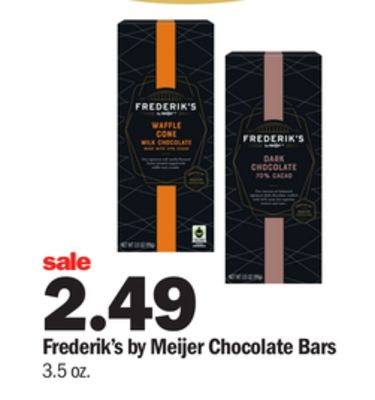 Frederik's by Meijer Chocolate Bars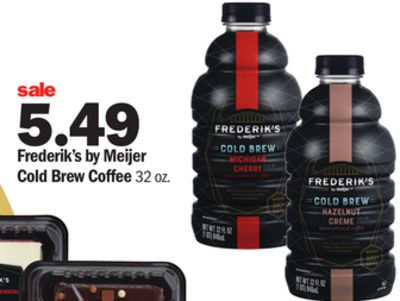 Frederik's by Meijer Cold Brew Coffee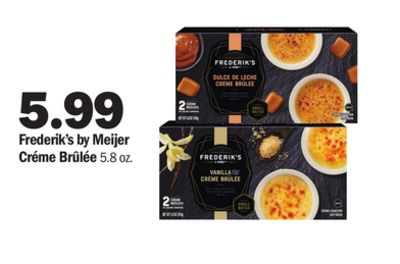 Frederik's by Meijer Créme Brûlée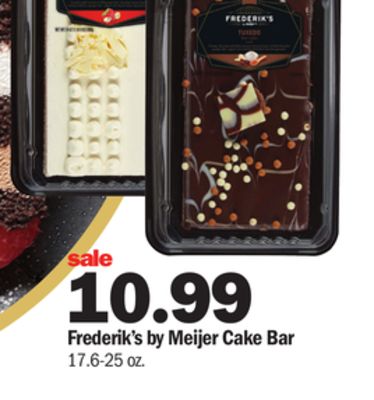 Frederik's by Meijer Cake Bar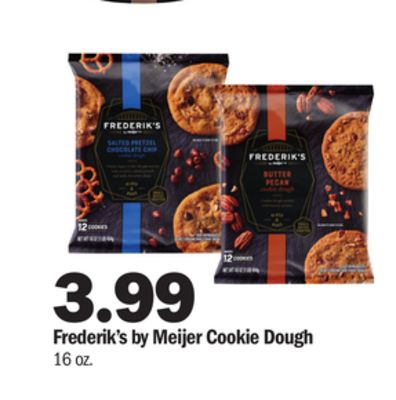 Frederik's by Meijer Cookie Dough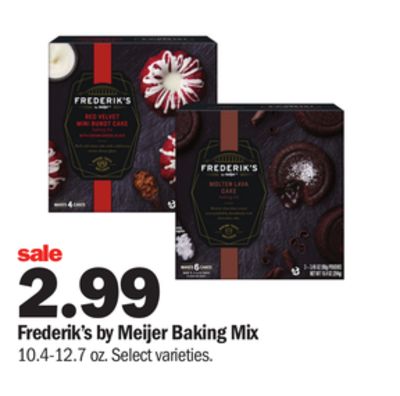 Frederik's by Meijer Baking Mix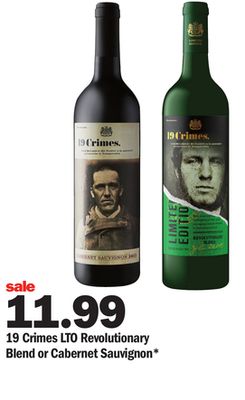 19 Crimes LTO Revolutionary Blend or Cabernet Sauvignon*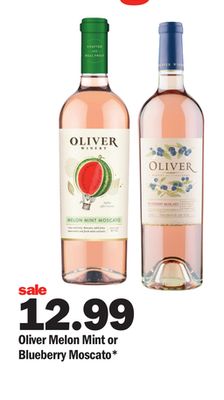 Oliver Melon Mint or Blueberry Moscato*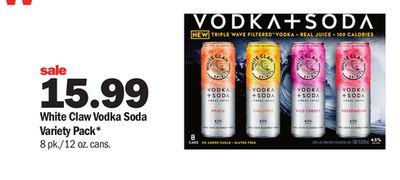 White Claw Vodka Soda Variety Pack*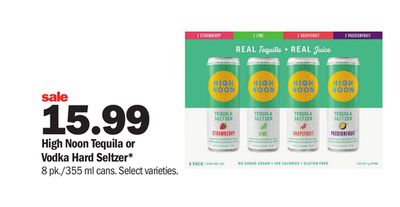 High Noon Tequila or Vodka Hard Seltzer*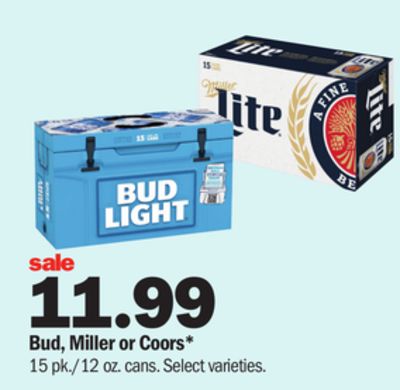 Bud, Miller or Coors*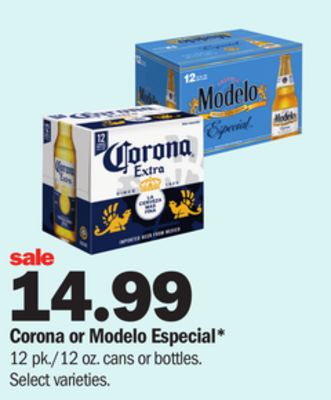 Corona or Modelo Especial*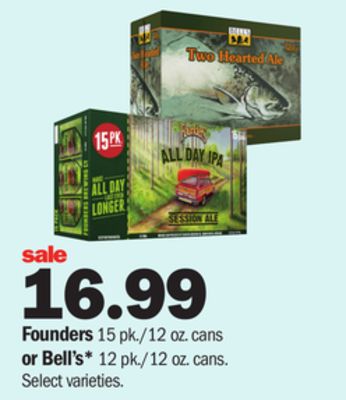 Founders 15 pk./12 oz. cans or Bell's* 12 pk./12 oz. cans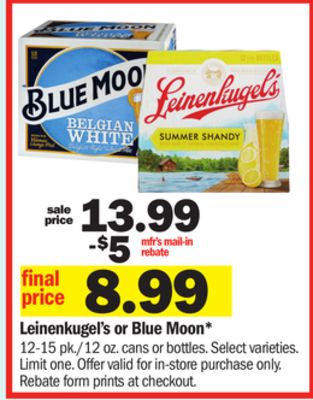 Leinenkugel's or Blue Moon*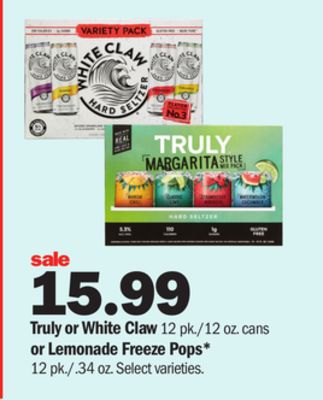 Truly or White Claw 12 pk./12 oz. cans or Lemonade Freeze Pops* 12 pk./.34 oz.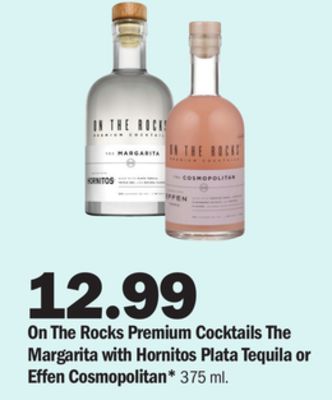 On The Rocks Premium Cocktails The Margarita with Hornitos Plata Tequila or Effen Cosmopolitan*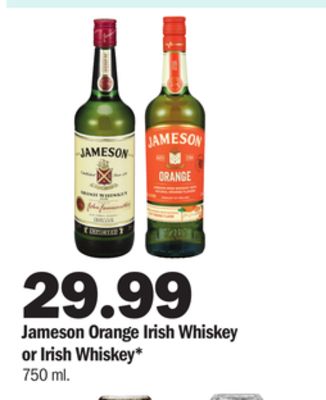 Jameson Orange Irish Whiskey or Irish Whiskey*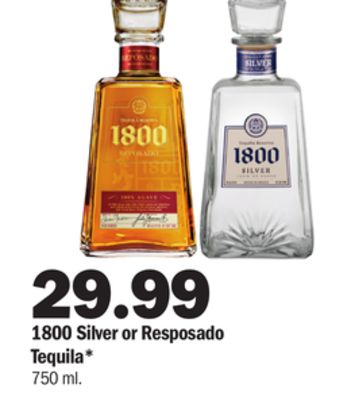 1800 Silver or Resposado Tequila*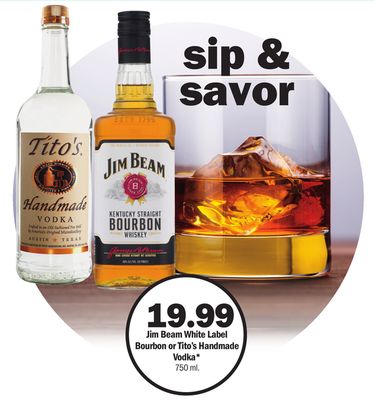 Jim Beam White Label Bourbon or Tito's Handmade Vodka*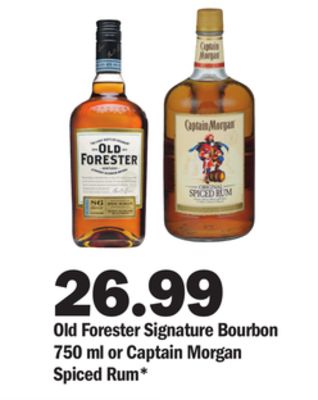 Old Forester Signature Bourbon 750 ml or Captain Morgan Spiced Rum*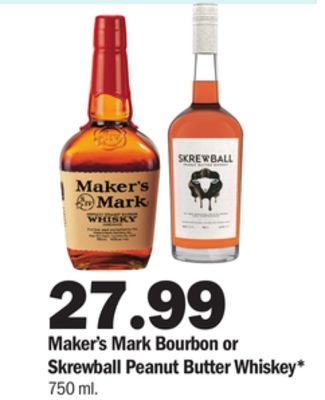 Maker's Mark Bourbon or Skrewball Peanut Butter Whiskey*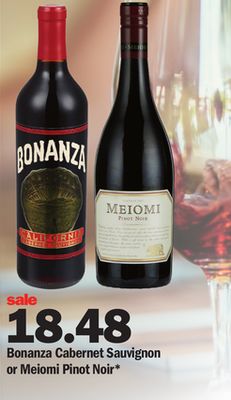 Bonanza Cabernet Sauvignon or Meiomi Pinot Noir*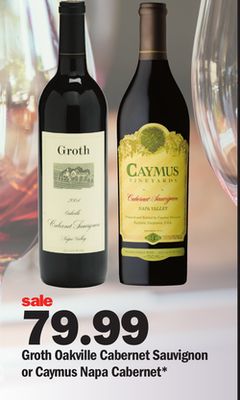 Groth Oakville Cabernet Sauvignon or Caymus Napa Cabernet*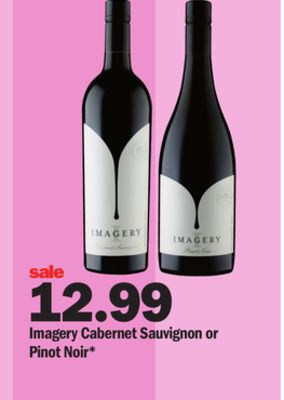 Imagery Cabernet Sauvignon or Pinot Noir*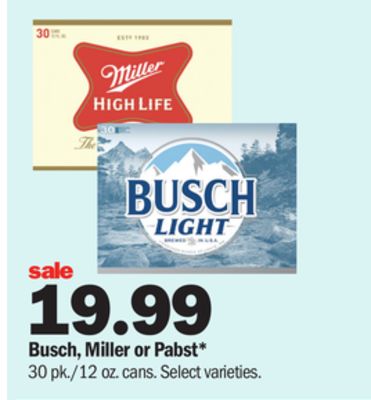 Busch, Miller or Pabst*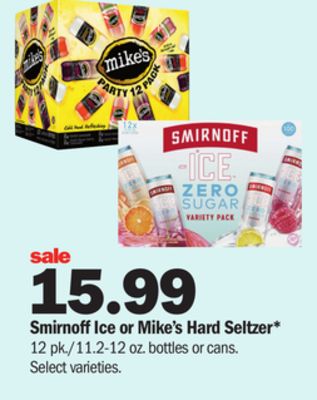 Smirnoff Ice or Mike's Hard Seltzer*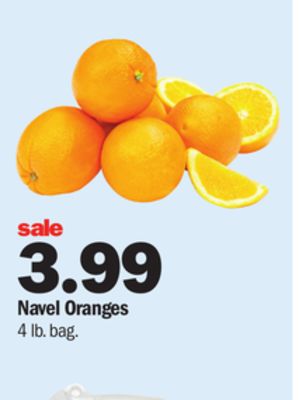 Navel Oranges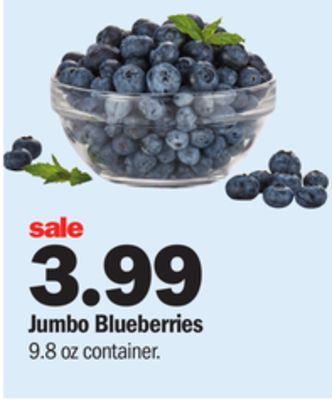 Jumbo Blueberries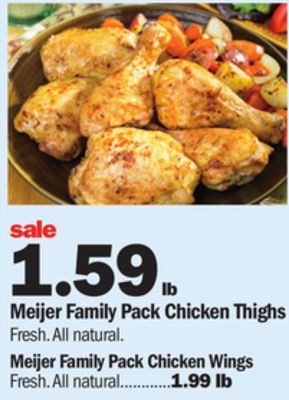 Meijer Family Pack Chicken Thighs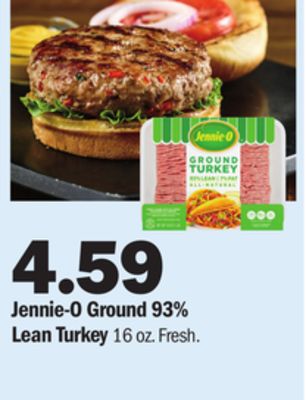 Jennie-O Ground 93% Lean Turkey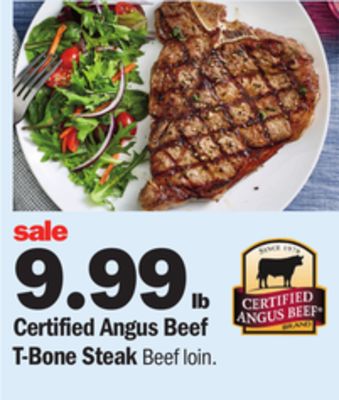 Certified Angus Beef T-Bone Steak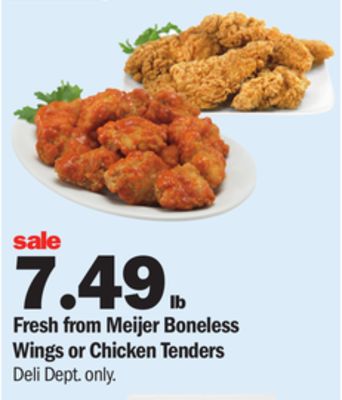 Fresh from Meijer Boneless Wings or Chicken Tenders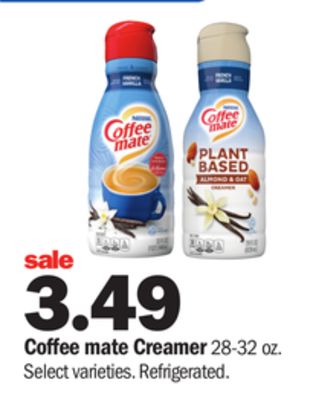 Coffee mate Creamer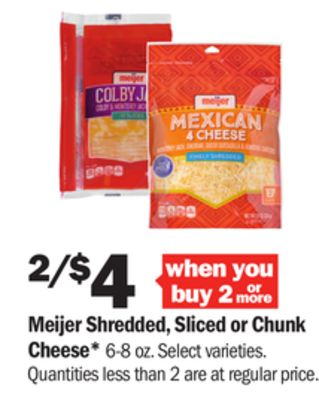 Meijer Shredded, Sliced or Chunk Cheese*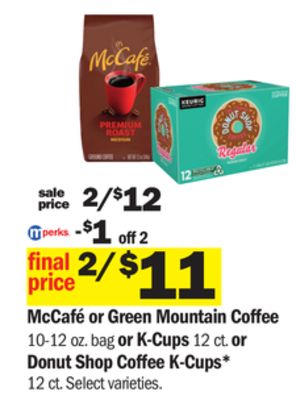 McCafé or Green Mountain Coffee 10-12 oz. bag or K-Cups 12 ct. or Donut Shop Coffee K-Cups* 12 ct.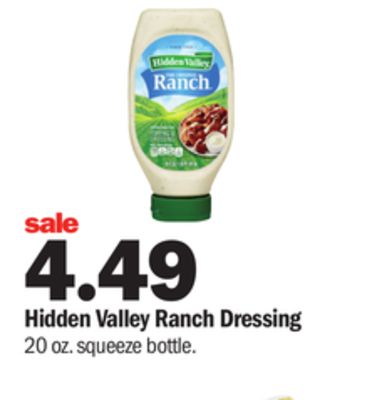 Hidden Valley Ranch Dressing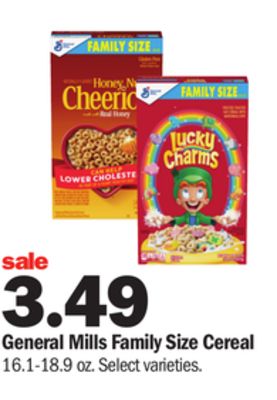 General Mills Family Size Cereal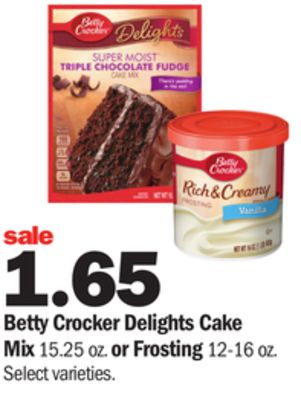 Betty Crocker Delights Cake Mix 15.25 oz. or Frosting 12-16 oz.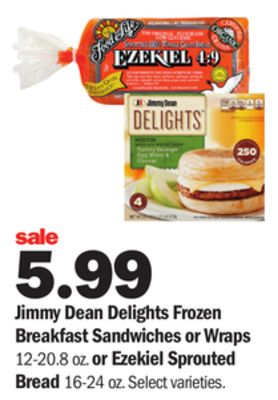 Jimmy Dean Delights Frozen Breakfast Sandwiches or Wraps 12-20.8 oz. or Ezekiel Sprouted Bread 16-24 oz.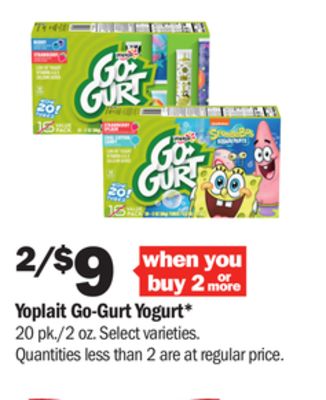 Yoplait Go-Gurt Yogurt*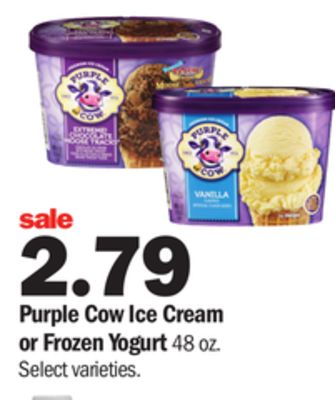 Purple Cow Ice Cream or Frozen Yogurt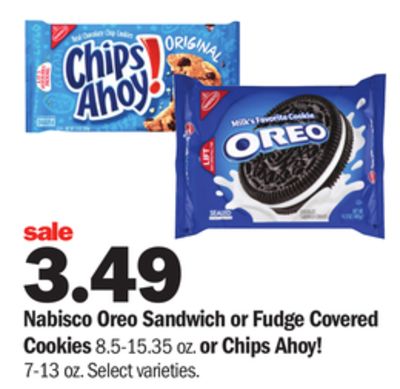 Nabisco Oreo Sandwich or Fudge Covered Cookies 8.5-15.35 oz. or Chips Ahoy! 7-13 oz.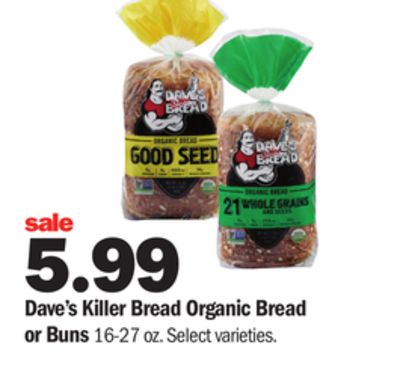 Dave's Killer Bread Organic Bread or Buns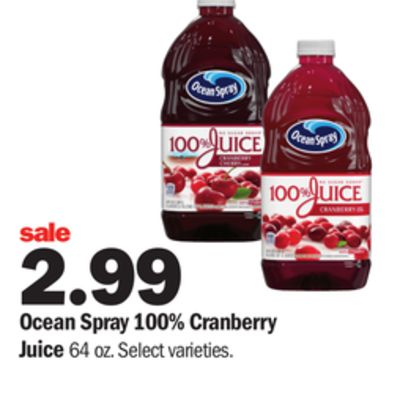 Ocean Spray 100% Cranberry Juice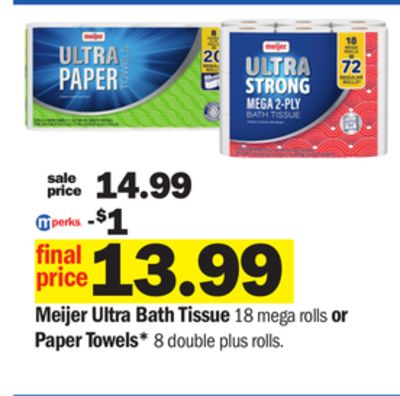 Meijer Ultra Bath Tissue 18 mega rolls or Paper Towels* 8 double plus rolls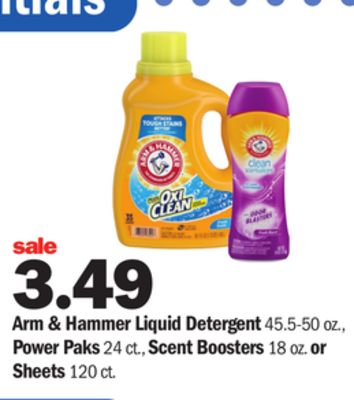 Arm & Hammer Liquid Detergent 45.5-50 oz., Power Paks 24 ct., Scent Boosters 18 oz. or Sheets 120 ct.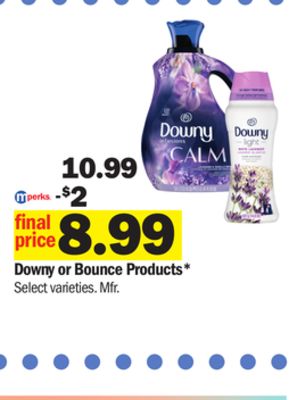 Downy or Bounce Products*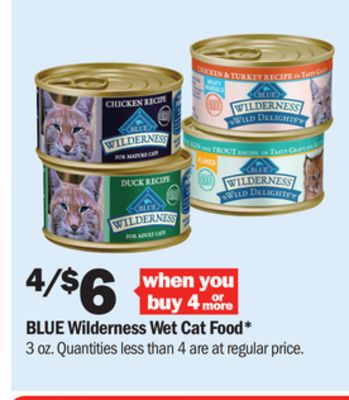 BLUE Wilderness Wet Cat Food*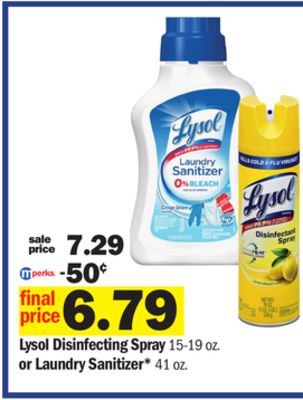 Lysol Disinfecting Spray 15-19 oz. or Laundry Sanitizer* 41 oz.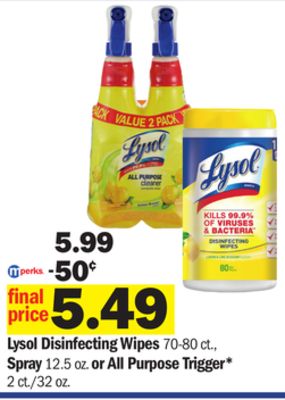 Lysol Disinfecting Wipes 70-80 ct., Spray 12.5 oz. or All Purpose Trigger* 2 ct./32 oz.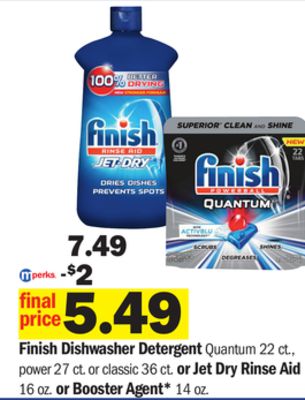 Finish Dishwasher Detergent Quantum 22 ct., power 27 ct. or classic 36 ct. or Jet Dry Rinse Aid 16 oz. or Booster Agent* 14 oz.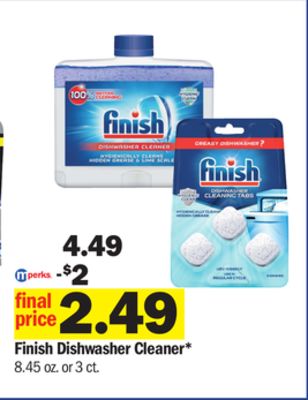 Finish Dishwasher Cleaner*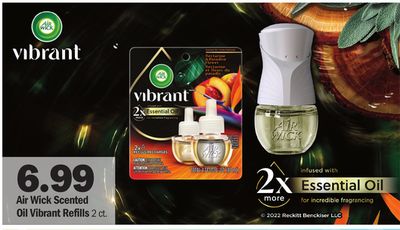 Air Wick Scented Oil Vibrant Refills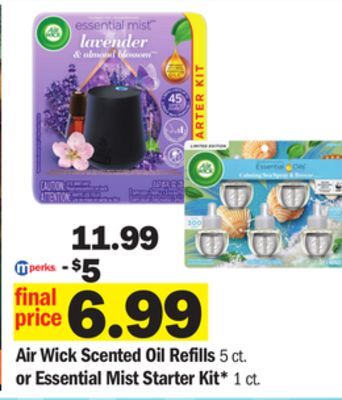 Air Wick Scented Oil Refills 5 ct. or Essential Mist Starter Kit* 1 ct.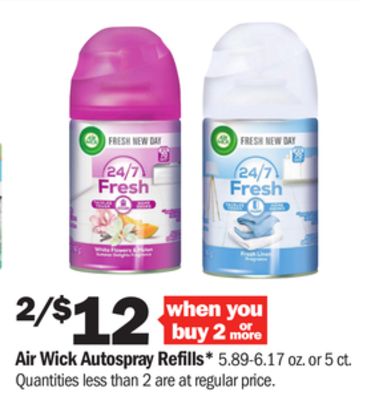 Air Wick Autospray Refills*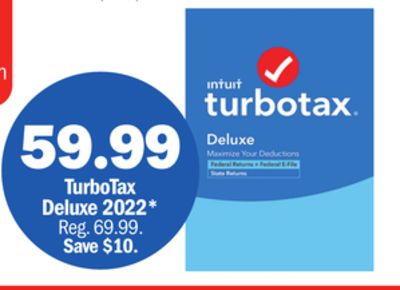 TurboTax Deluxe 2022*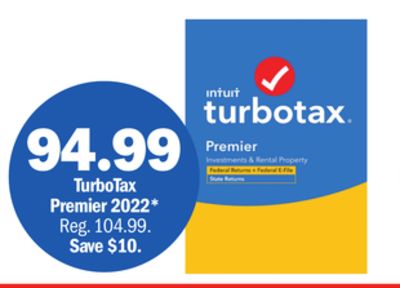 TurboTax Premier 2022*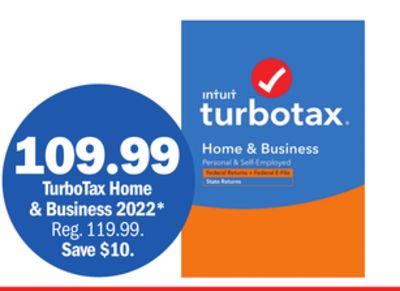 TurboTax Home & Business 2022*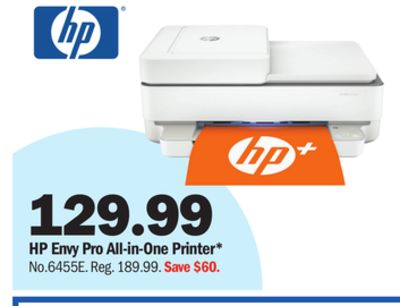 HP Envy Pro All-in-One Printer*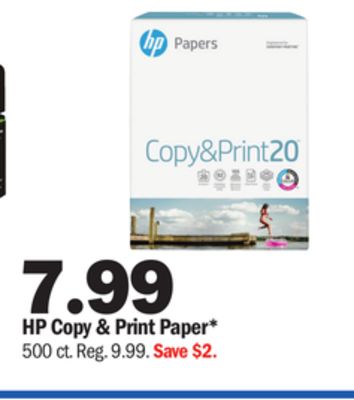 HP Copy & Print Paper*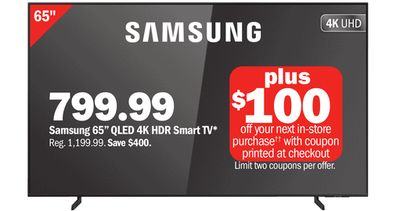 Samsung 65" QLED 4K HDR Smart TV*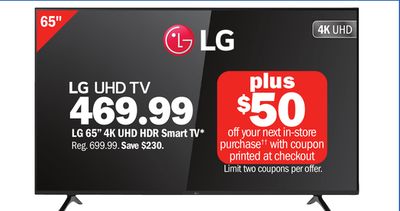 LG 65" 4K UHD HDR Smart TV*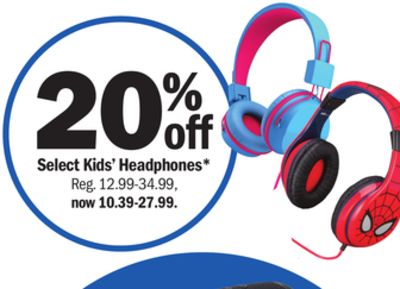 Select Kids' Headphones*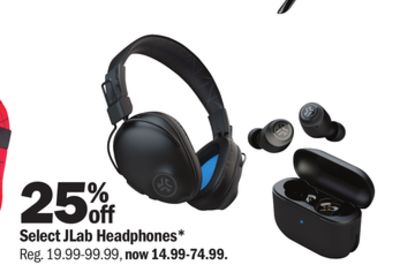 Select JLab Headphones*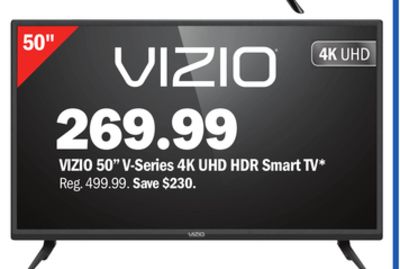 VIZIO 50" V-Series 4K UHD HDR Smart TV*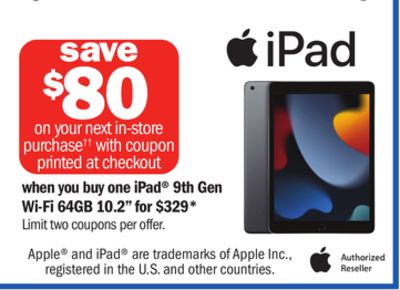 iPad® 9th Gen Wi-Fi 64GB 10.2"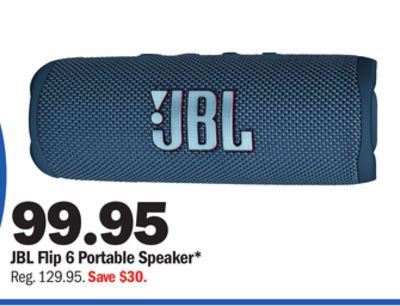 JBL Flip 6 Portable Speaker*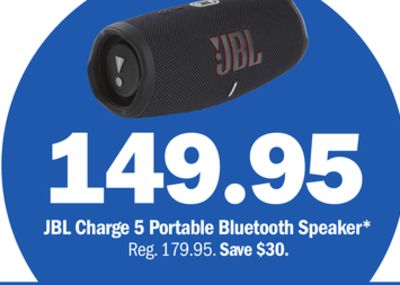 JBL Charge 5 Portable Bluetooth Speaker*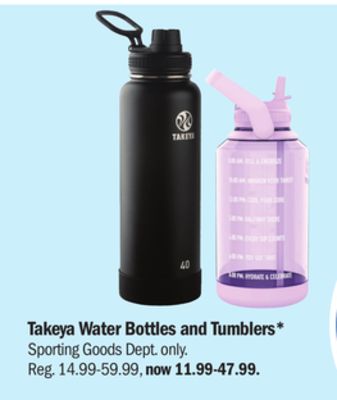 Takeya Water Bottles and Tumblers*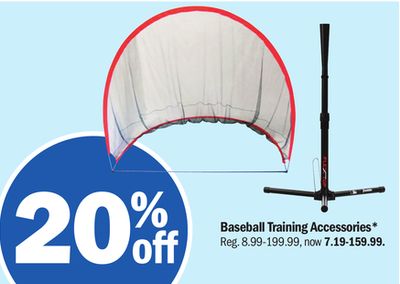 Baseball Training Accessories*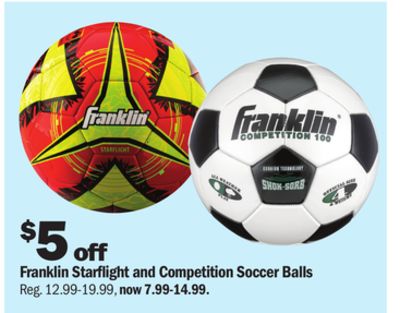 Franklin Starflight and Competition Soccer Balls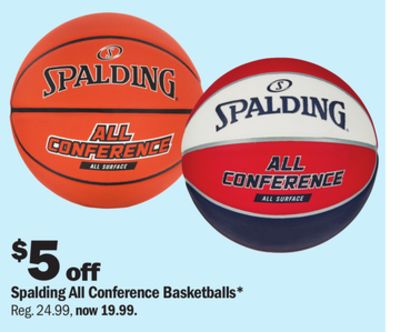 Spalding All Conference Basketballs*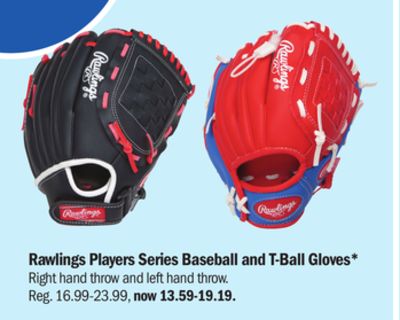 Rawlings Players Series Baseball and T-Ball Gloves*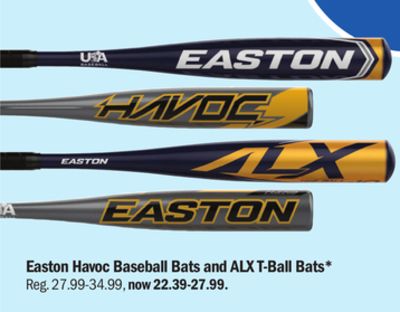 Easton Havoc Baseball Bats and ALX T-Ball Bats*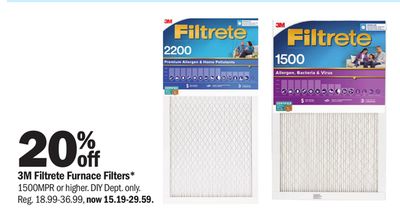 3M Filtrete Furnace Filters*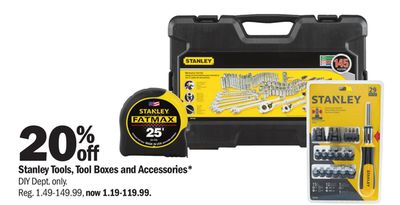 Stanley Tools, Tool Boxes and Accessories*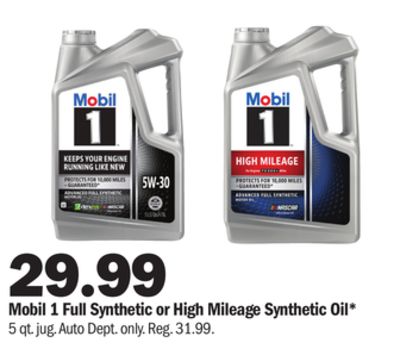 Mobil 1 Full Synthetic or High Mileage Synthetic Oil*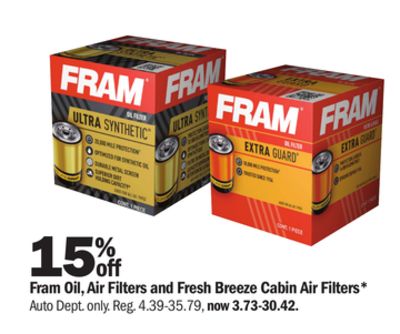 Fram Oil, Air Filters and Fresh Breeze Cabin Air Filters*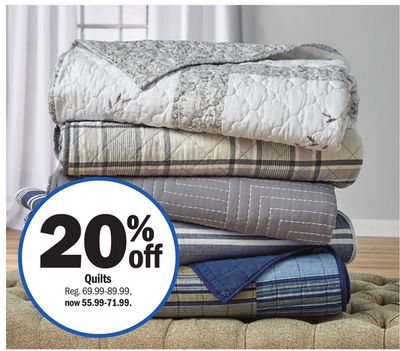 Quilts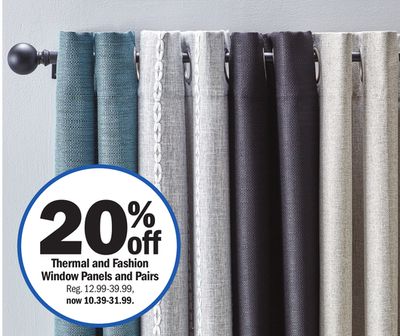 Thermal and Fashion Window Panels and Pairs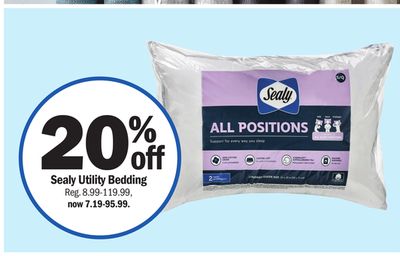 Sealy Utility Bedding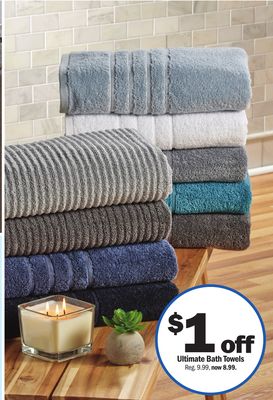 Ultimate Bath Towels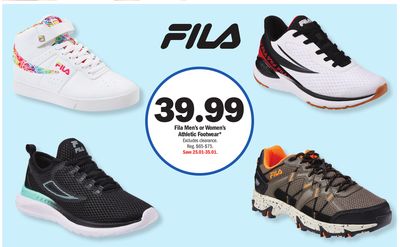 Fila Men's or Women's Athletic Footwear*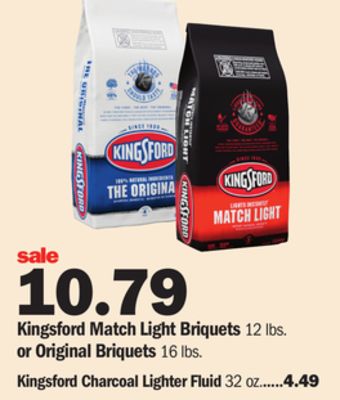 Kingsford Match Light Briquets 12 lbs. or Original Briquets 16 lbs.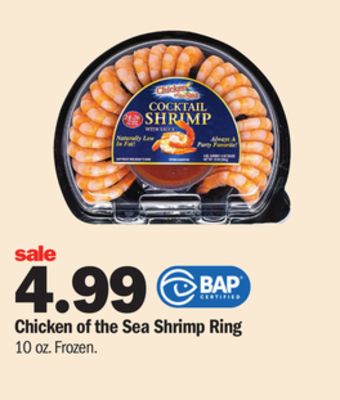 Chicken of the Sea Shrimp Ring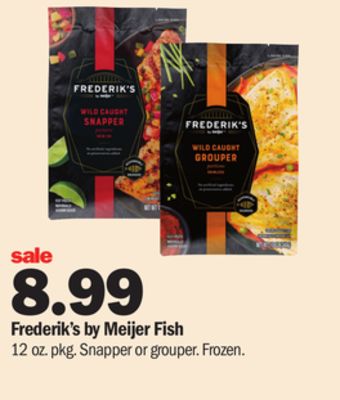 Frederik's by Meijer Fish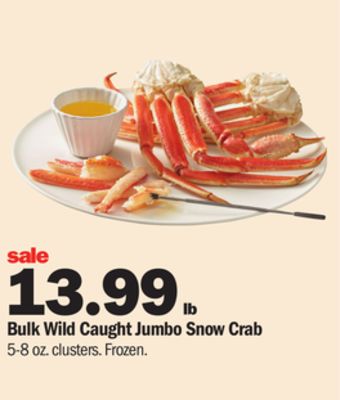 Bulk Wild Caught Jumbo Snow Crab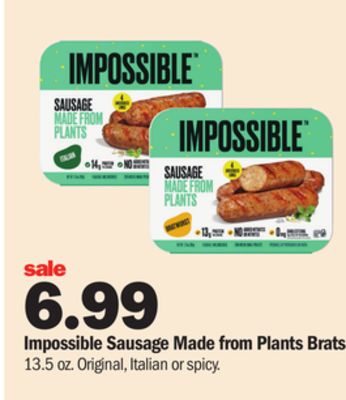 Impossible Sausage Made from Plants Brats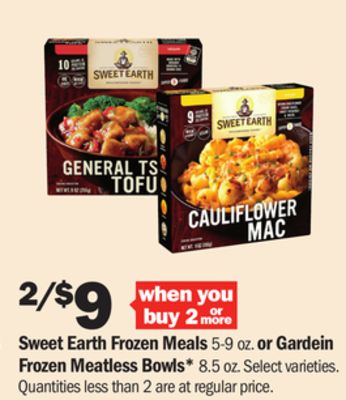 Sweet Earth Frozen Meals 5-9 oz. or Gardein Frozen Meatless Bowls* 8.5 oz.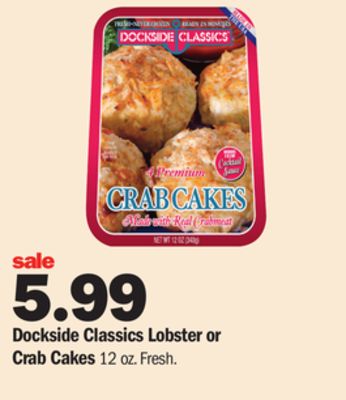 Dockside Classics Lobster or Crab Cakes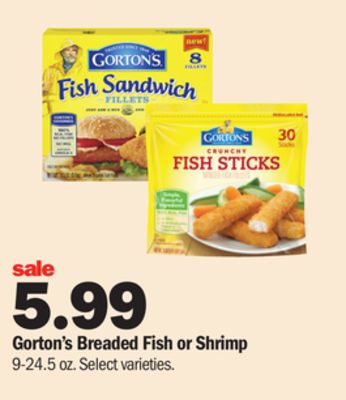 Gorton's Breaded Fish or Shrimp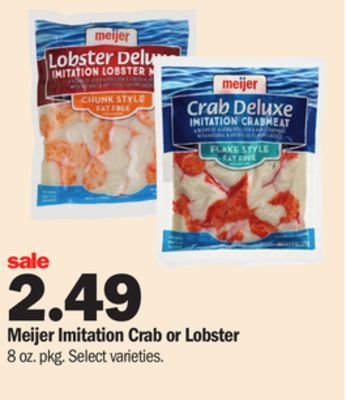 Meijer Imitation Crab or Lobster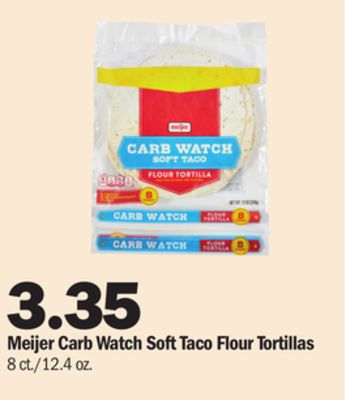 Meijer Carb Watch Soft Taco Flour Tortillas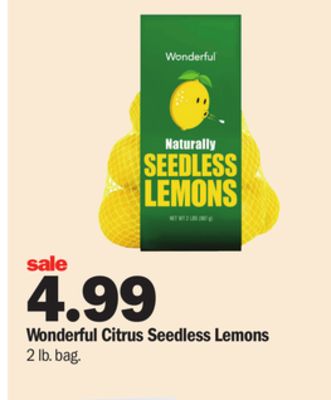 Wonderful Citrus Seedless Lemons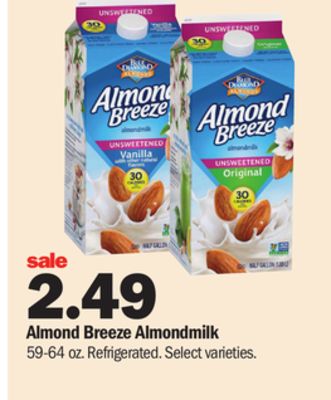 Almond Breeze Almondmilk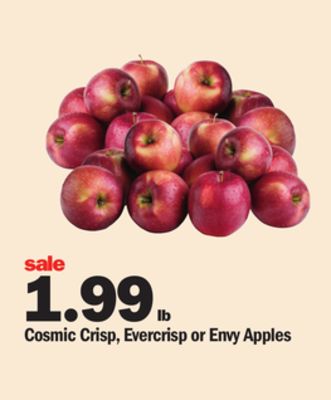 Cosmic Crisp, Evercrisp or Envy Apples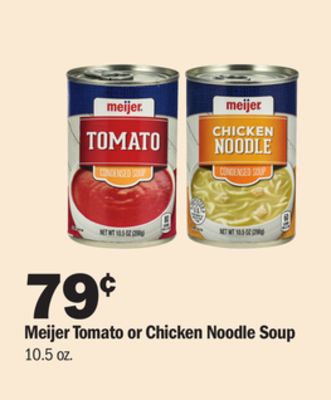 Meijer Tomato or Chicken Noodle Soup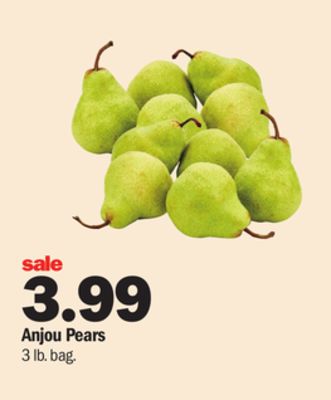 Anjou Pears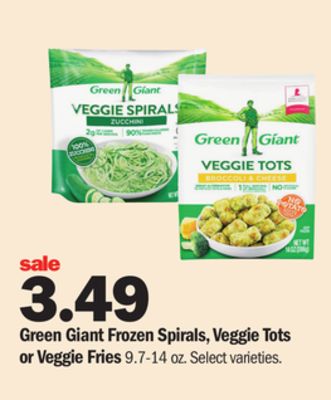 Green Giant Frozen Spirals, Veggie Tots or Veggie Fries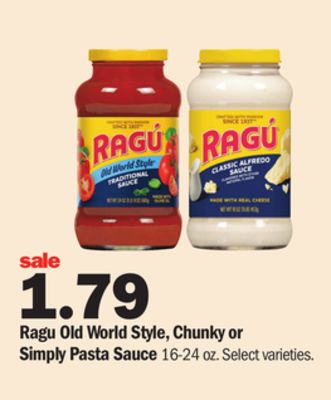 Ragu Old World Style, Chunky or Simply Pasta Sauce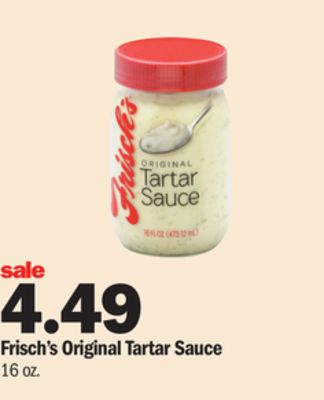 Frisch's Original Tartar Sauce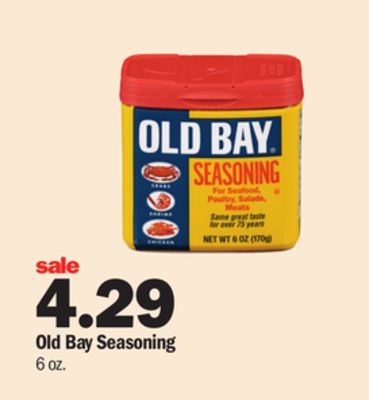 Old Bay Seasoning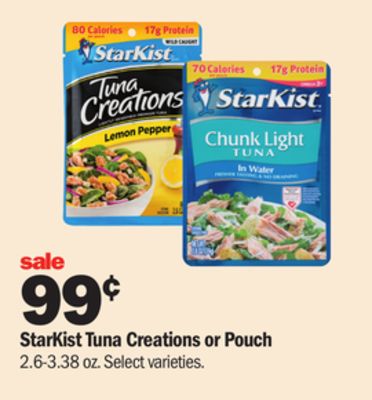 StarKist Tuna Creations or Pouch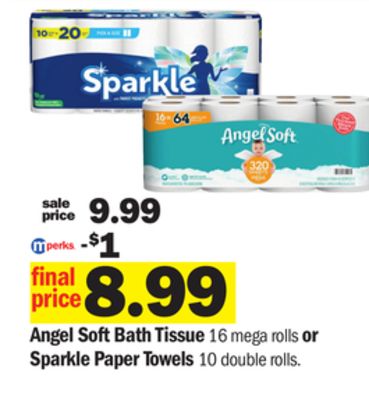 Angel Soft Bath Tissue 16 mega rolls or Sparkle Paper Towels 10 double rolls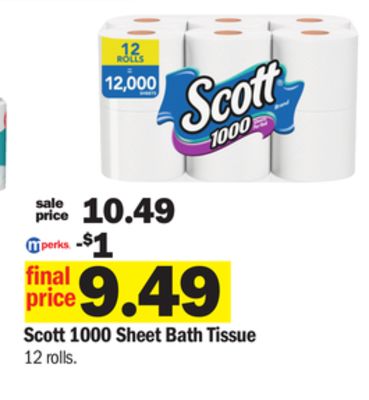 Scott 1000 Sheet Bath Tissue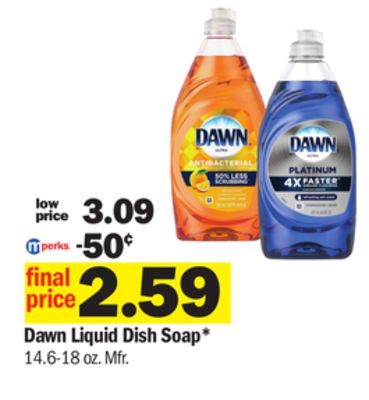 Dawn Liquid Dish Soap*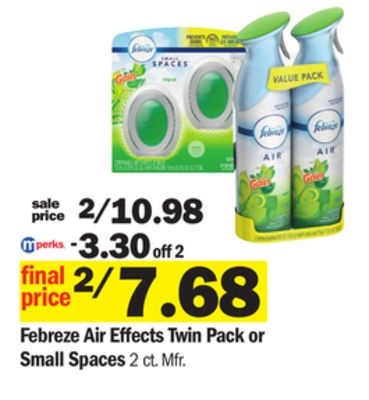 Febreze Air Effects Twin Pack or Small Spaces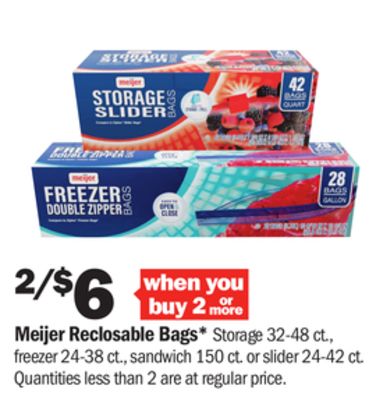 Meijer Reclosable Bags*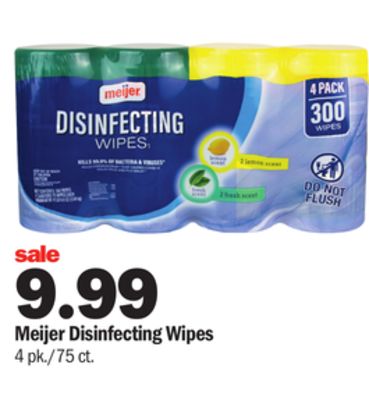 Meijer Disinfecting Wipes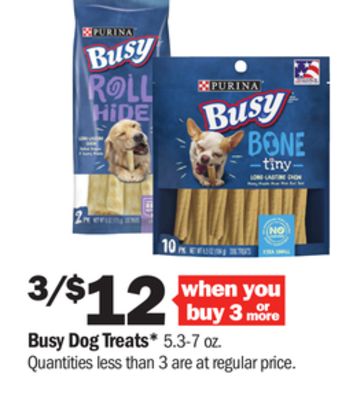 Busy Dog Treats*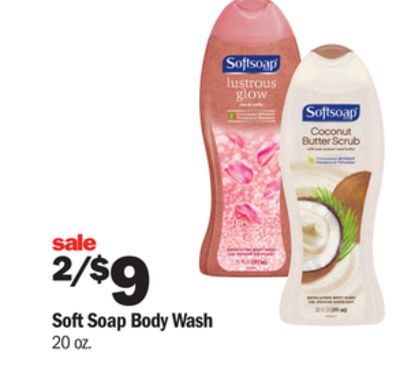 Soft Soap Body Wash*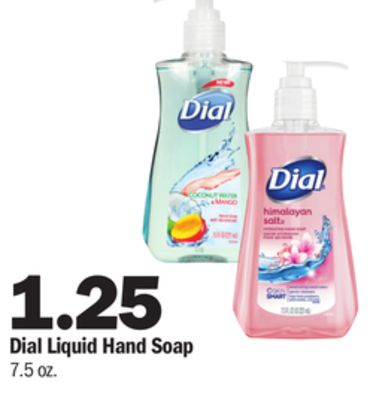 Dial Liquid Hand Soap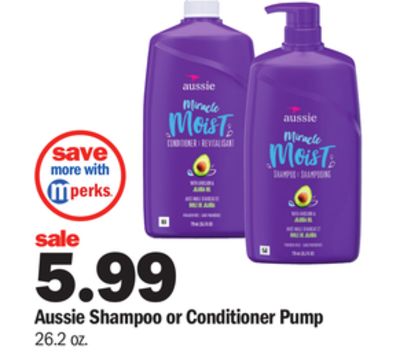 Aussie Shampoo or Conditioner Pump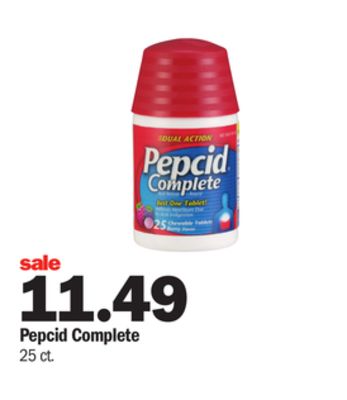 Pepcid Complete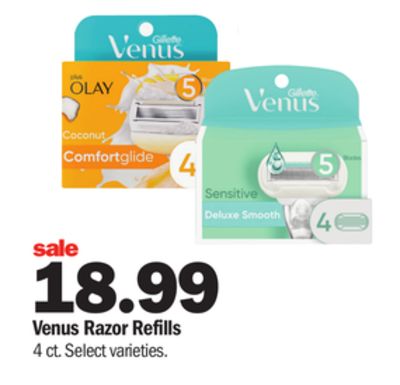 Venus Razor Refills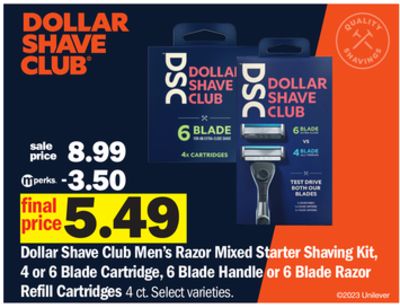 Dollar Shave Club Men's Razor Mixed Starter Shaving Kit, 4 or 6 Blade Cartridge, 6 Blade Handle or 6 Blade Razor Refill Cartridges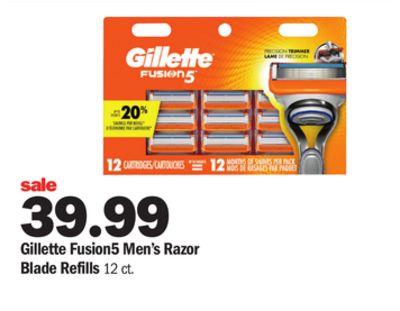 Gillette Fusion5 Men's Razor Blade Refills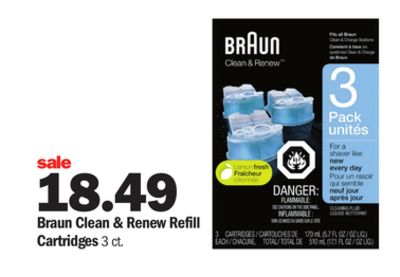 Braun Clean & Renew Refill Cartridges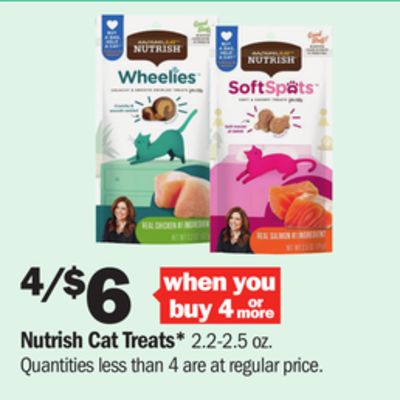 Nutrish Cat Treats*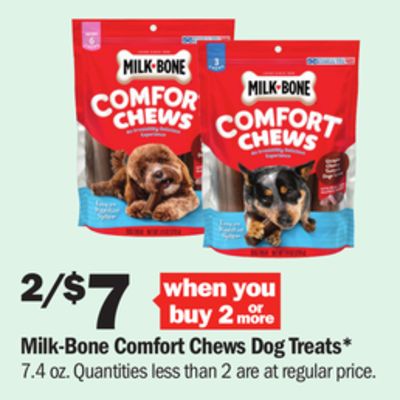 Milk-Bone Comfort Chews Dog Treats*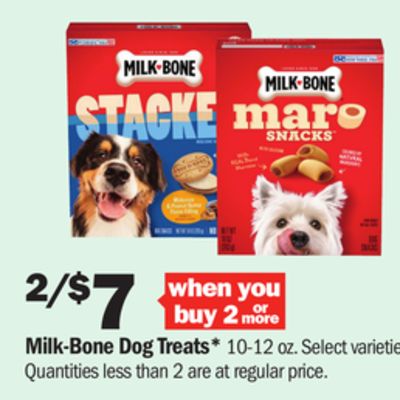 Milk-Bone Dog Treats*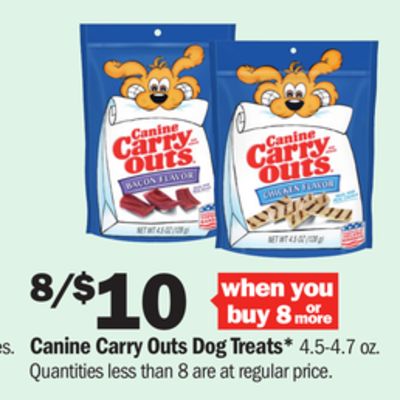 Canine Carry Outs Dog Treats*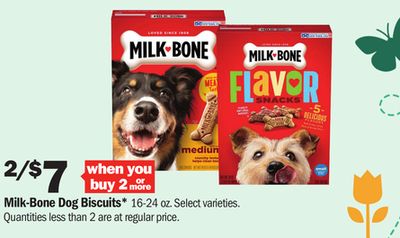 Milk-Bone Dog Biscuits*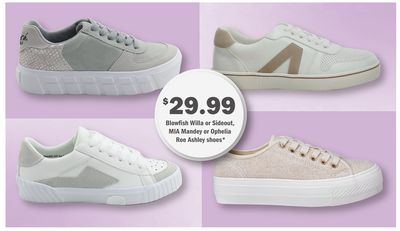 031223 Shoe Story - Dress sandals/Dress casuals (easter theme)