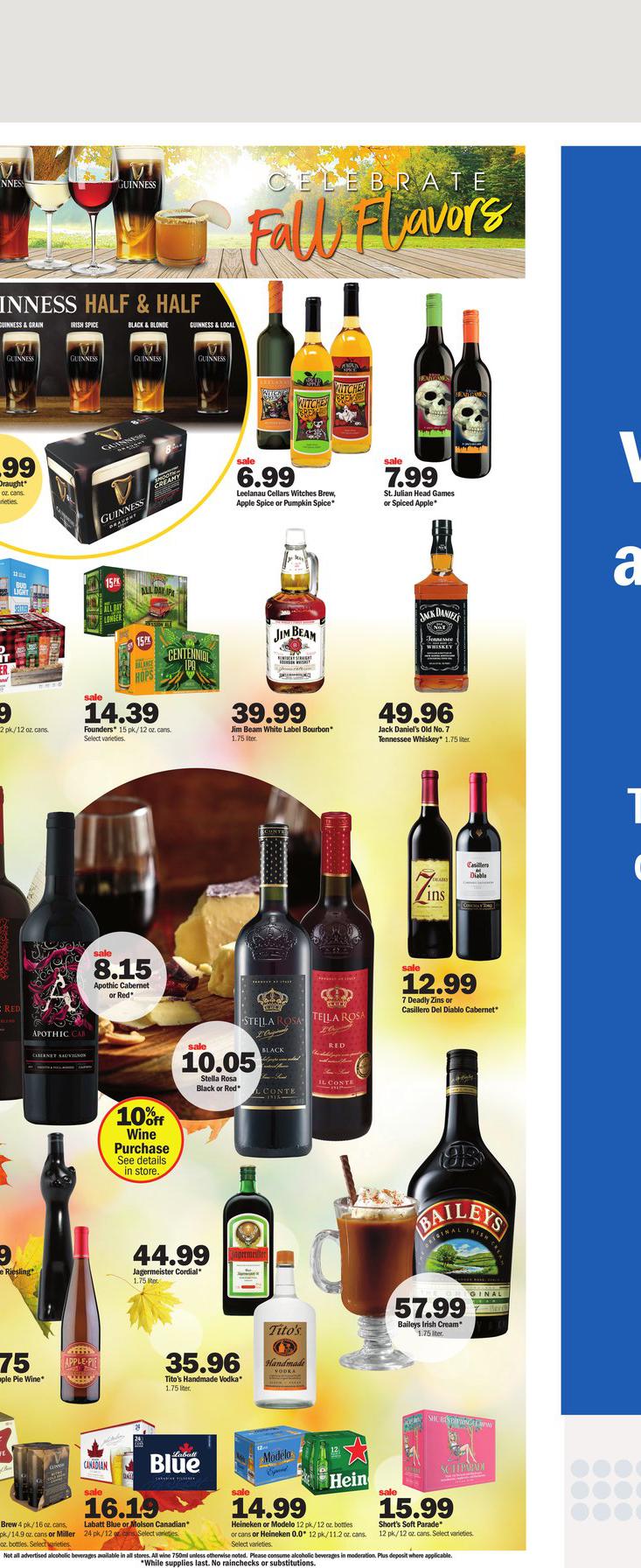 Weekly Ad
---
The Weekly Ad, which is valid in Meijer markets between 10/10/2021 - 10/17/2021, consists of 22 pages. The most expensive product of the brochure is Huggies or Pampers Overnight Diapers* priced at $75.0, the cheapest product at $0.59 is Michigan Apples.
You can use the page previews below to navigate the brochure pages.
---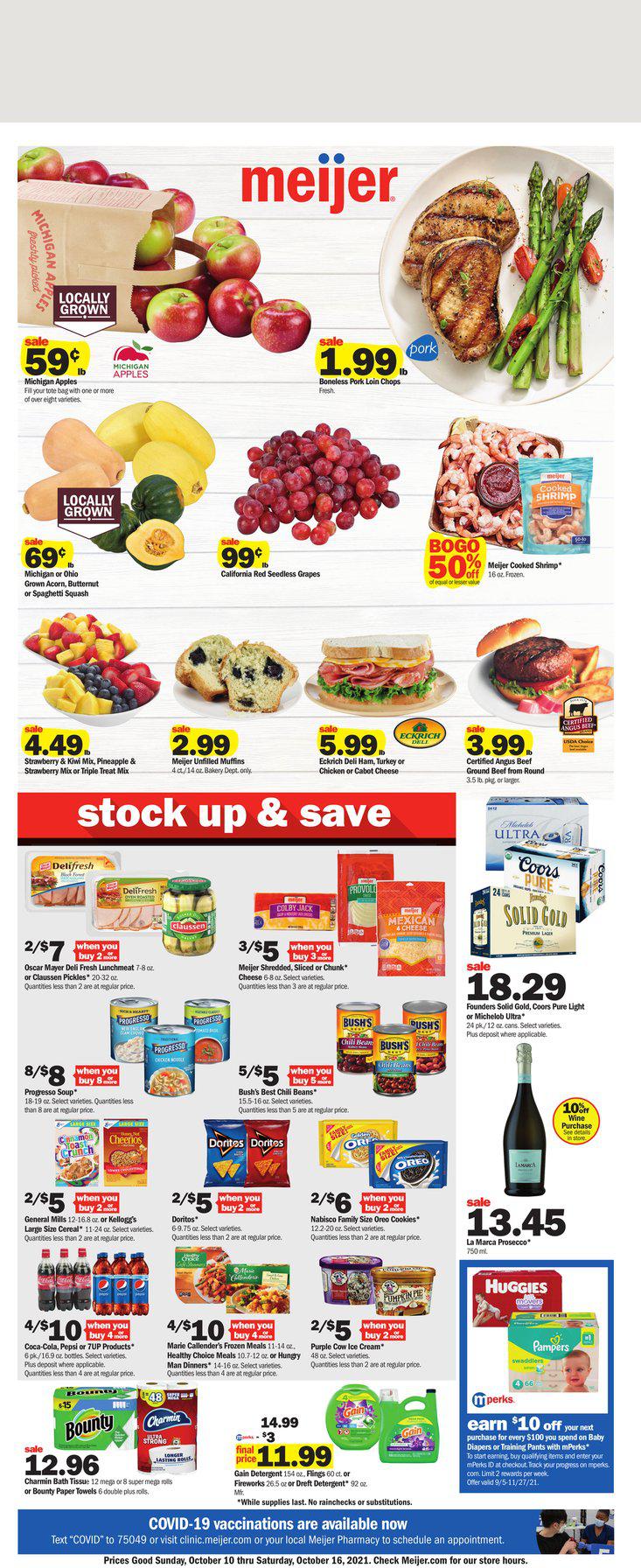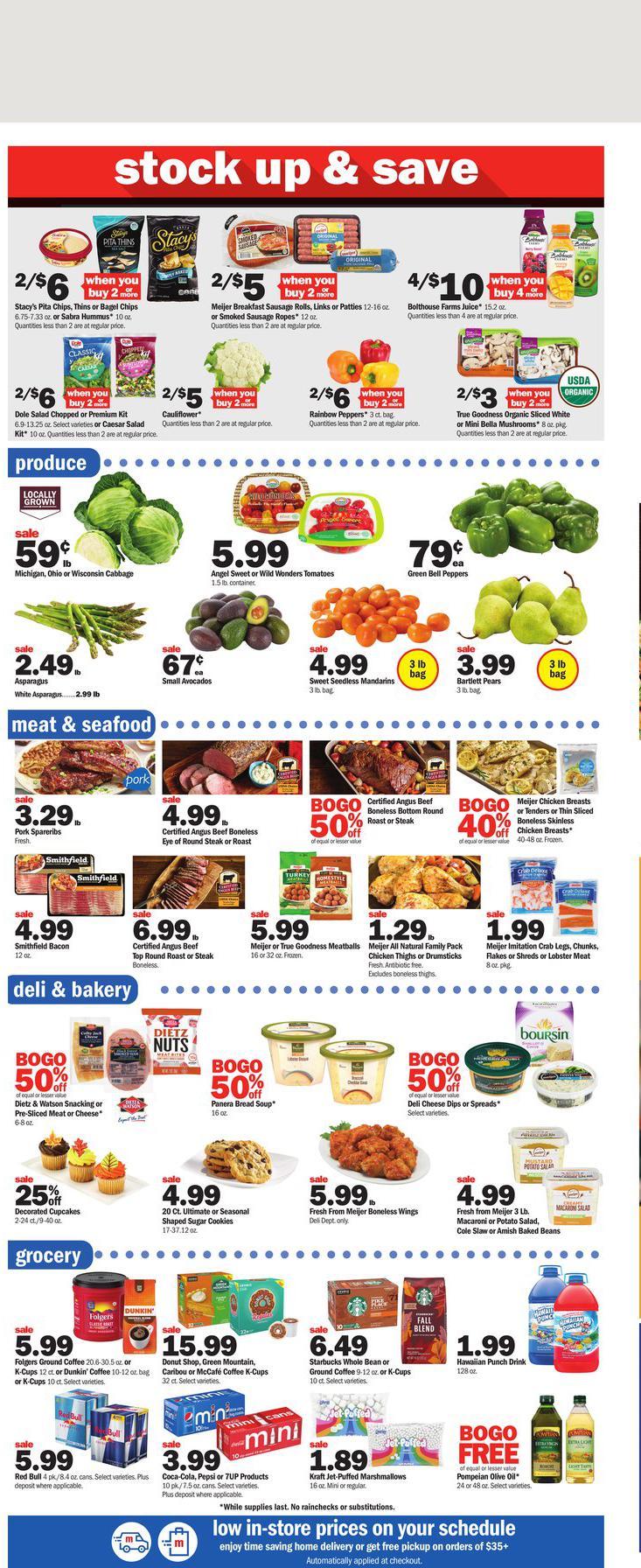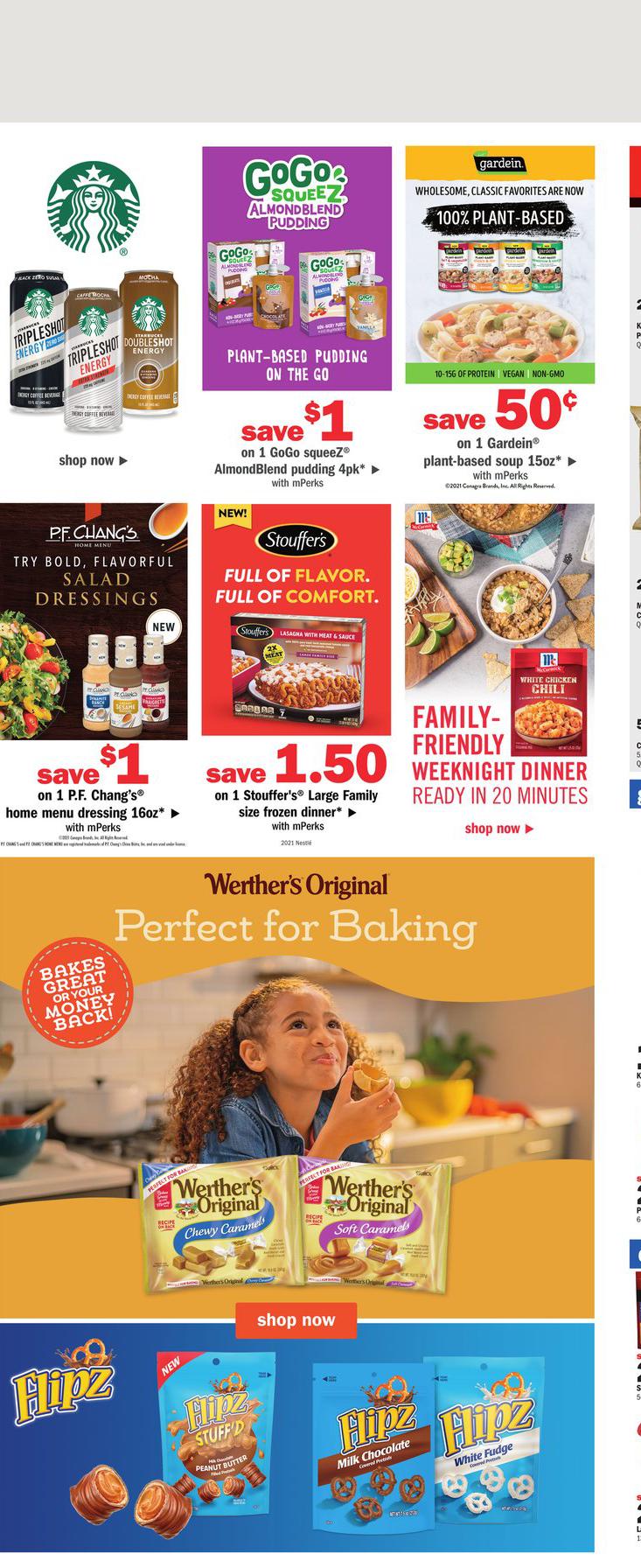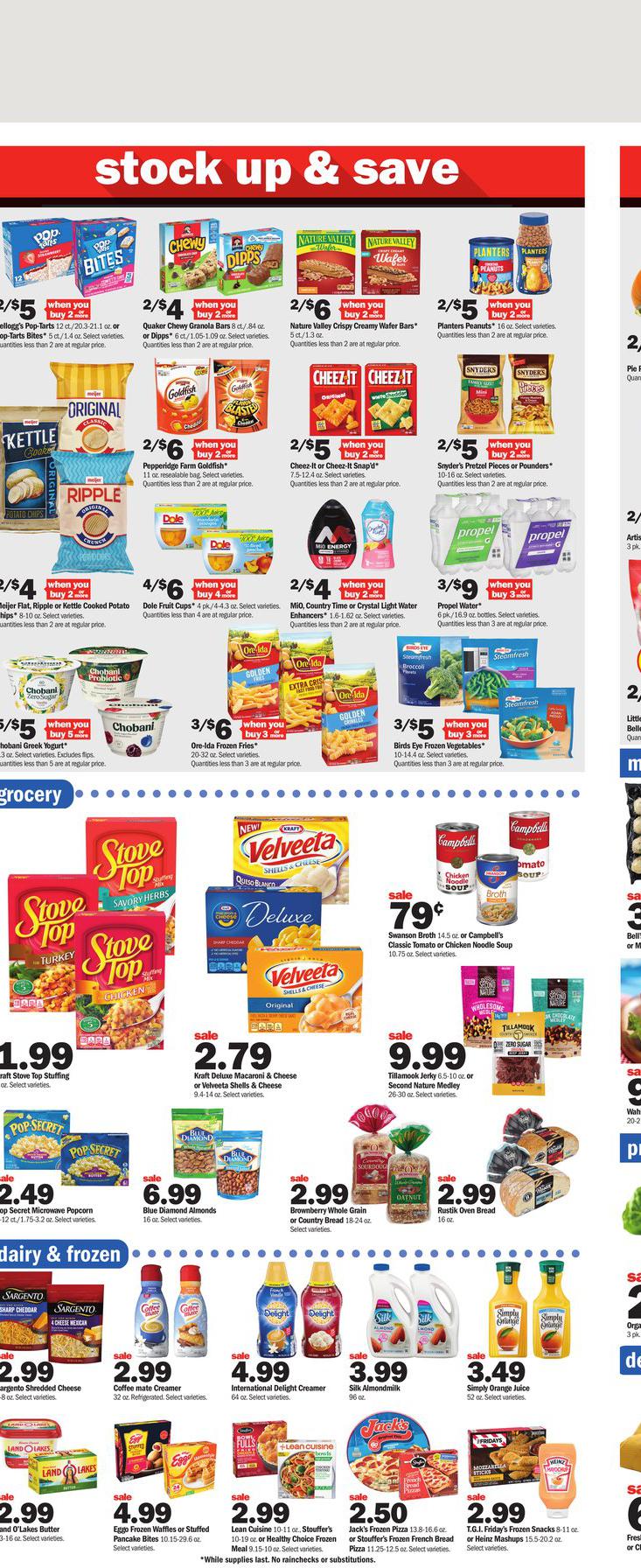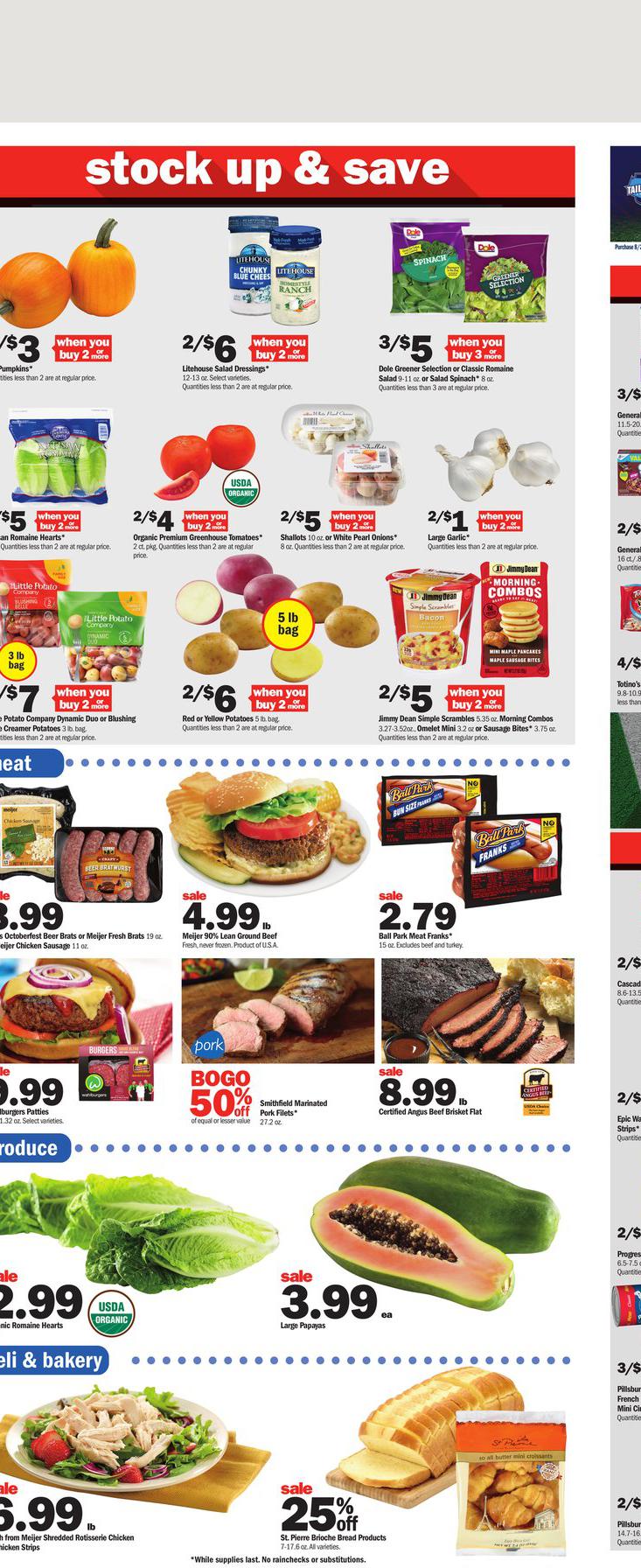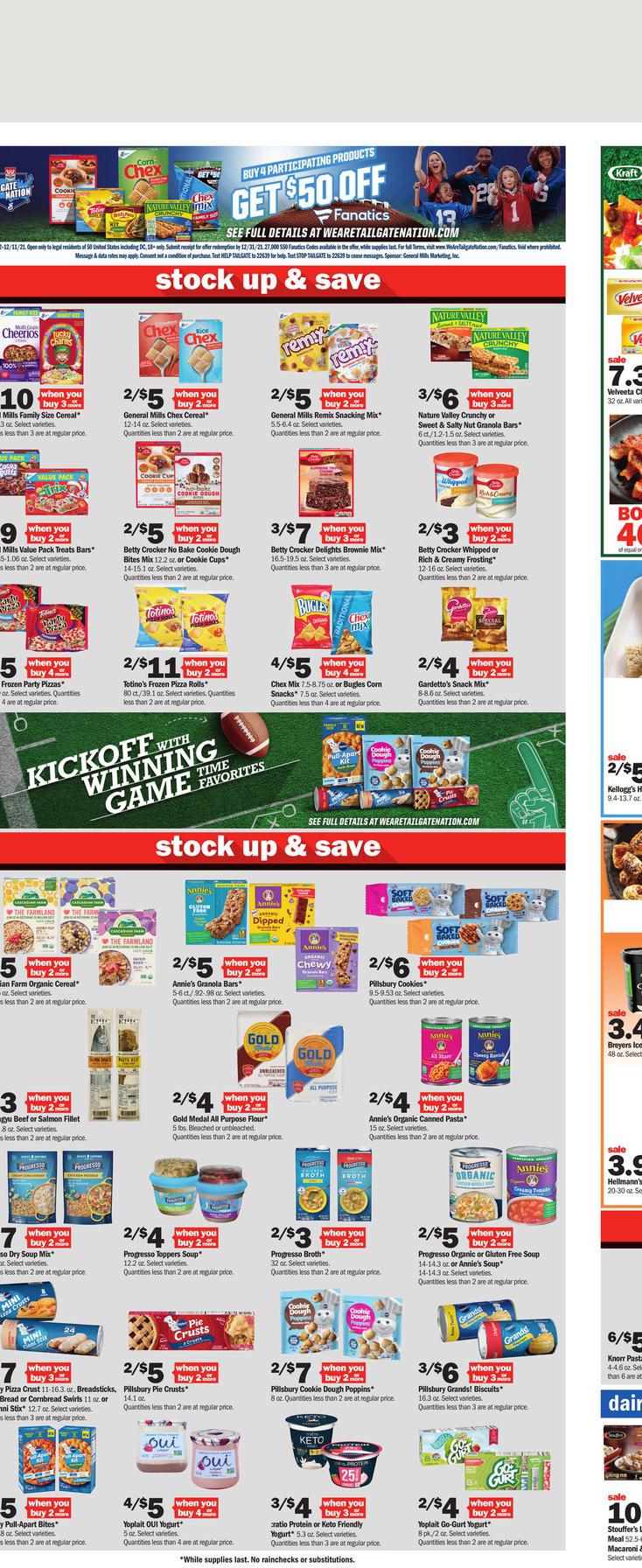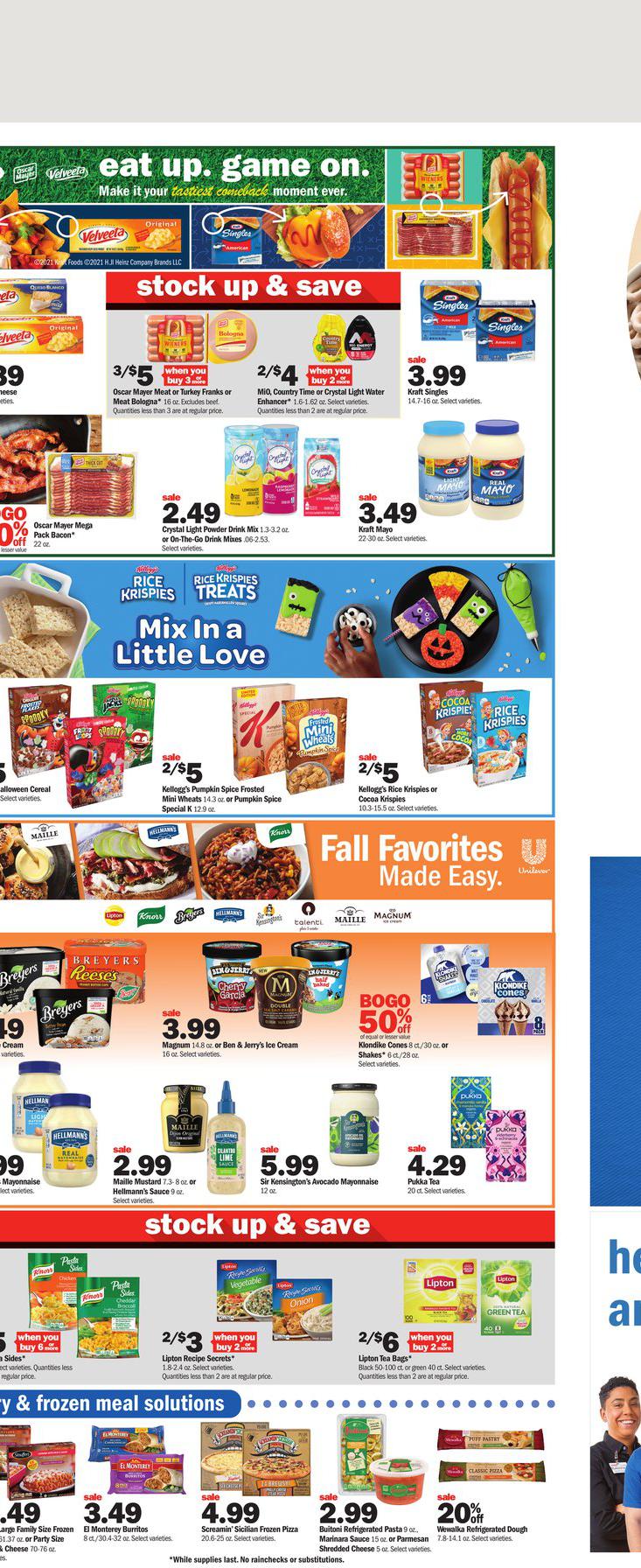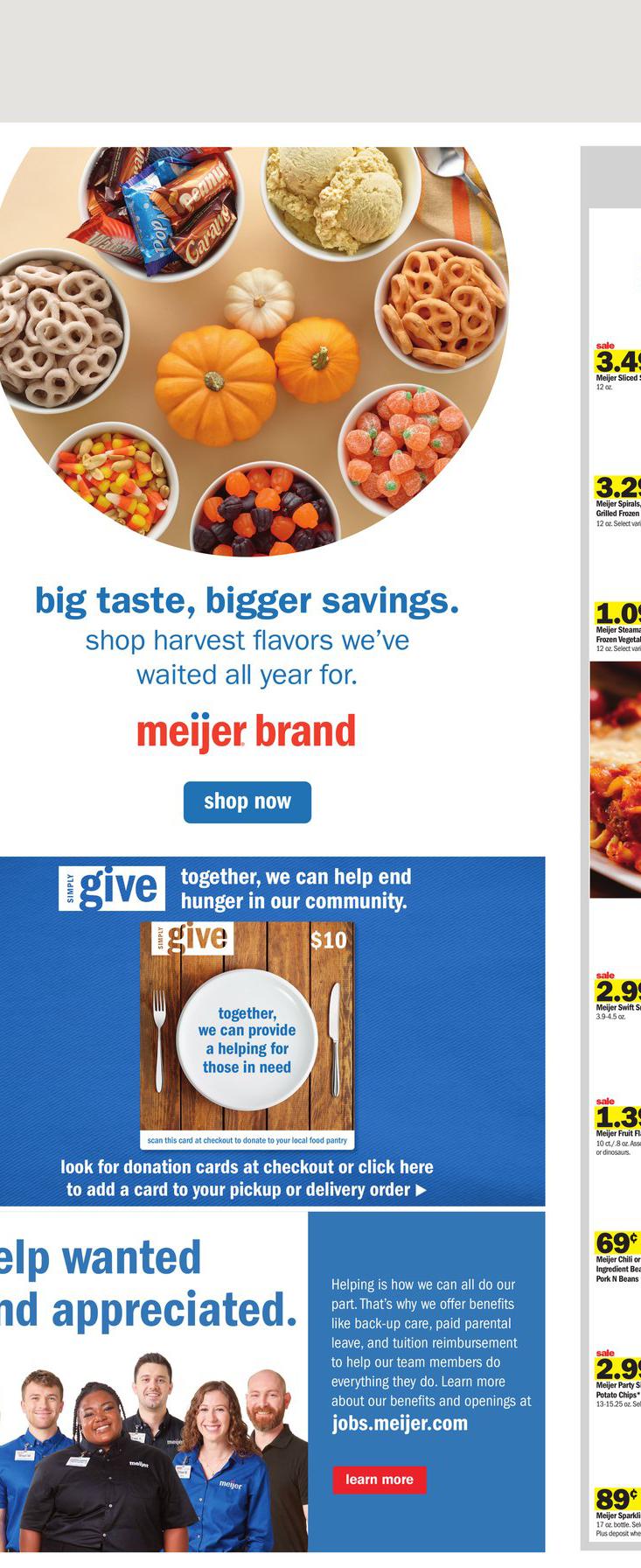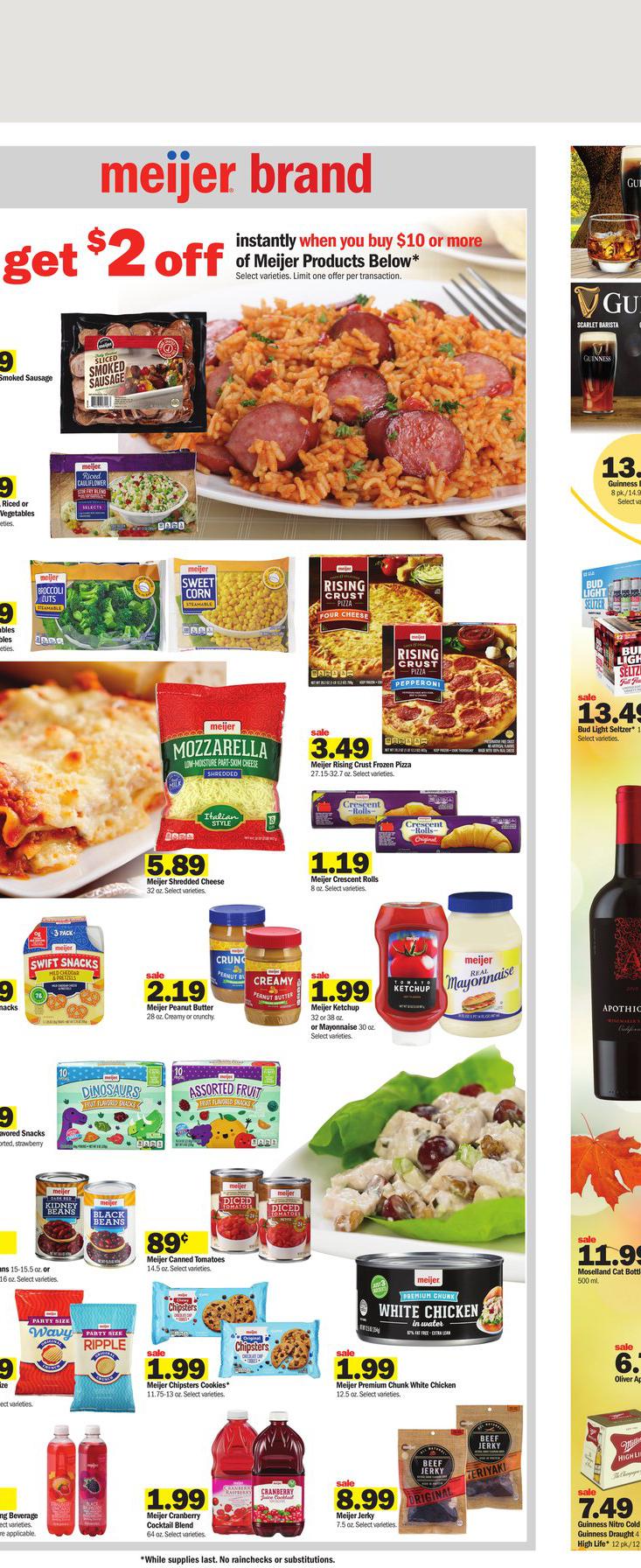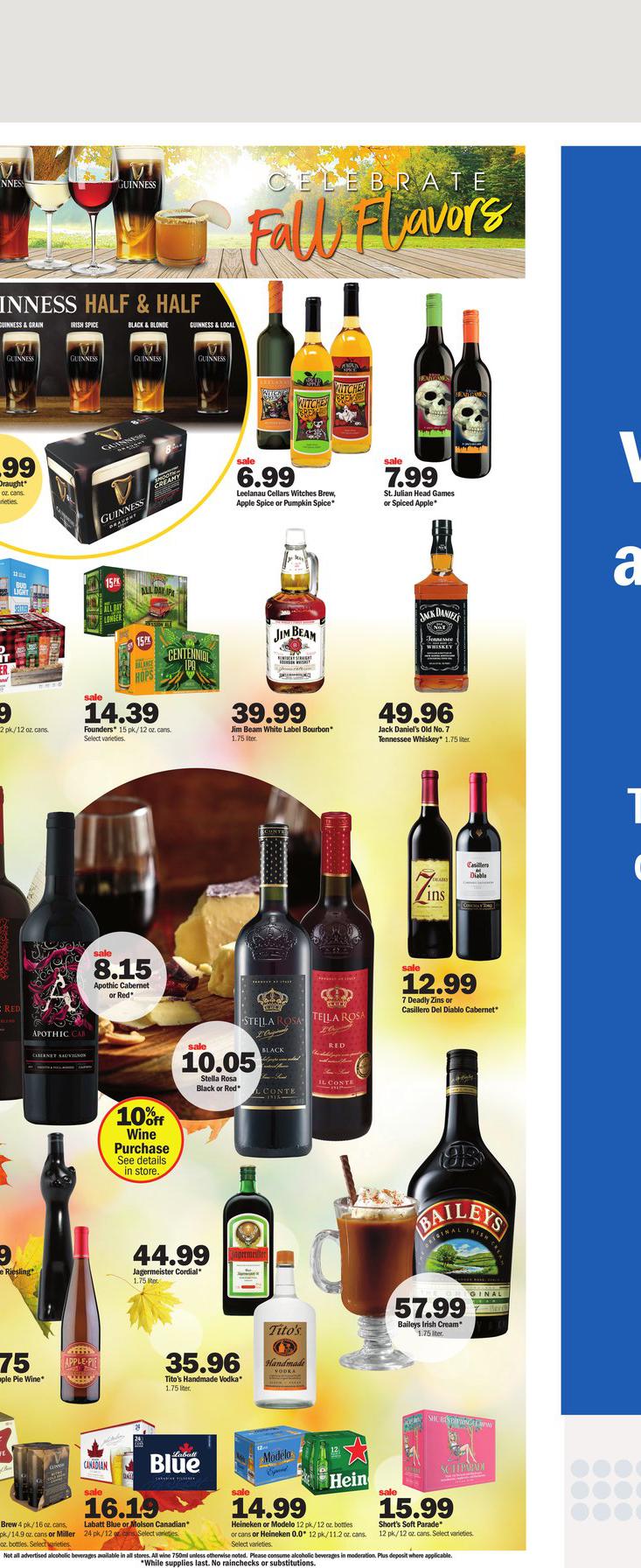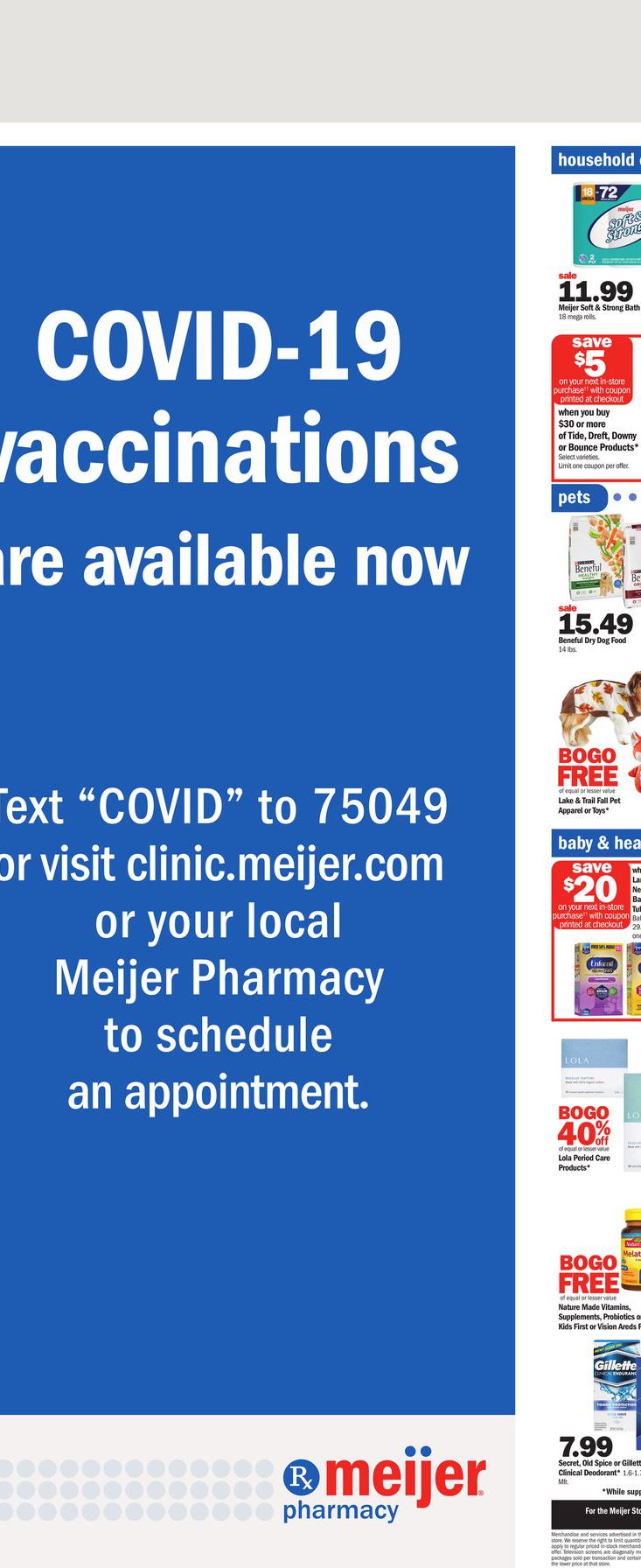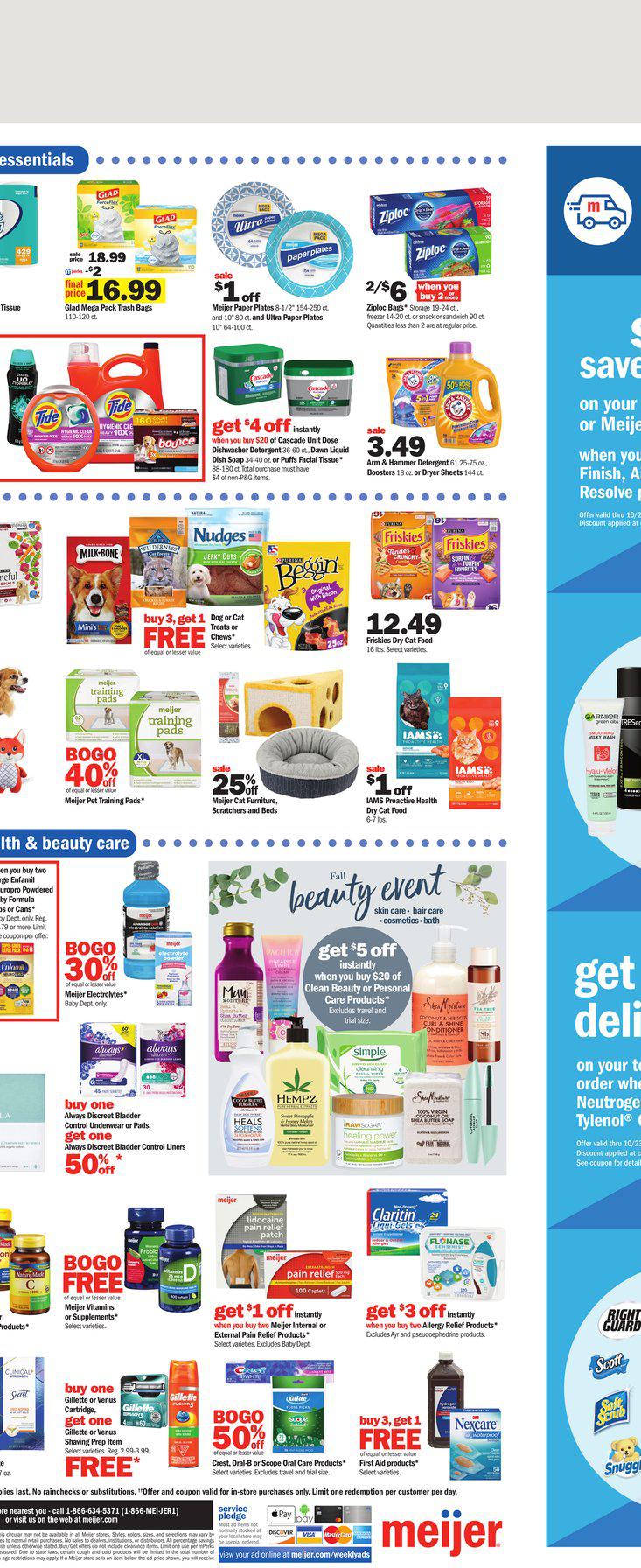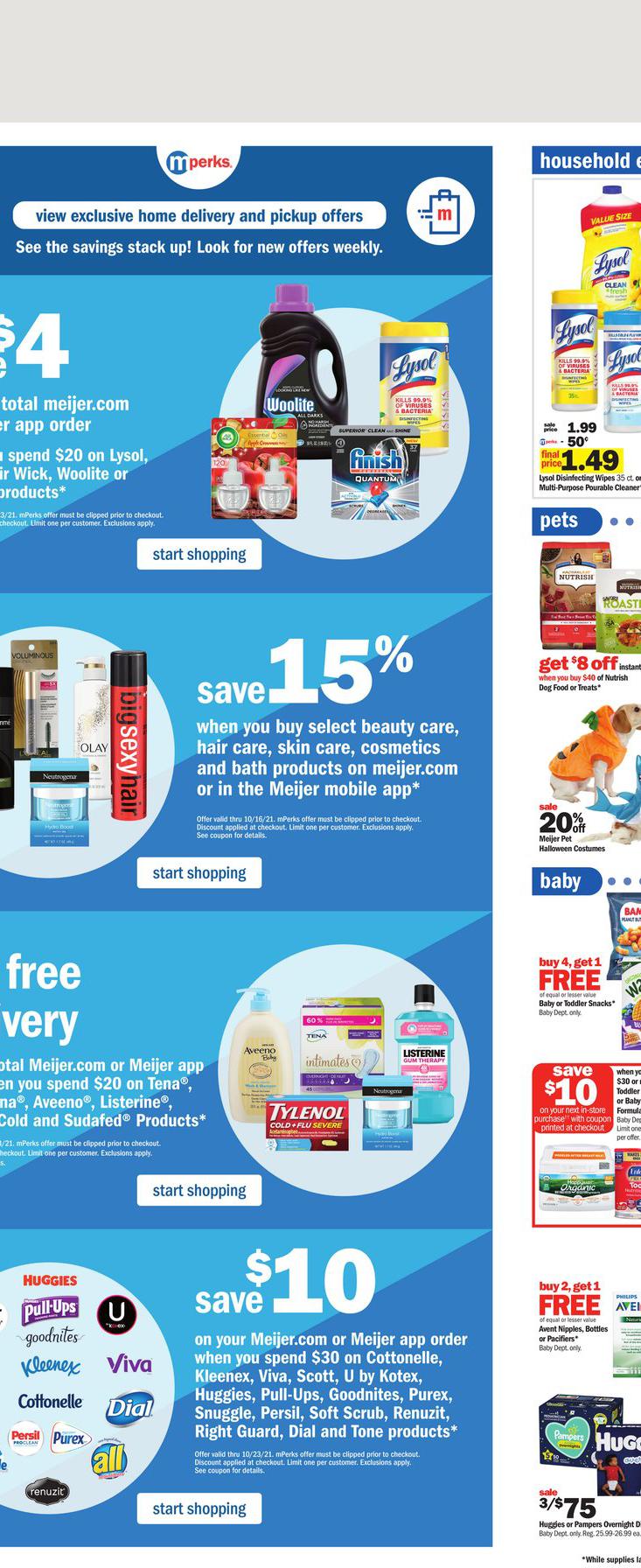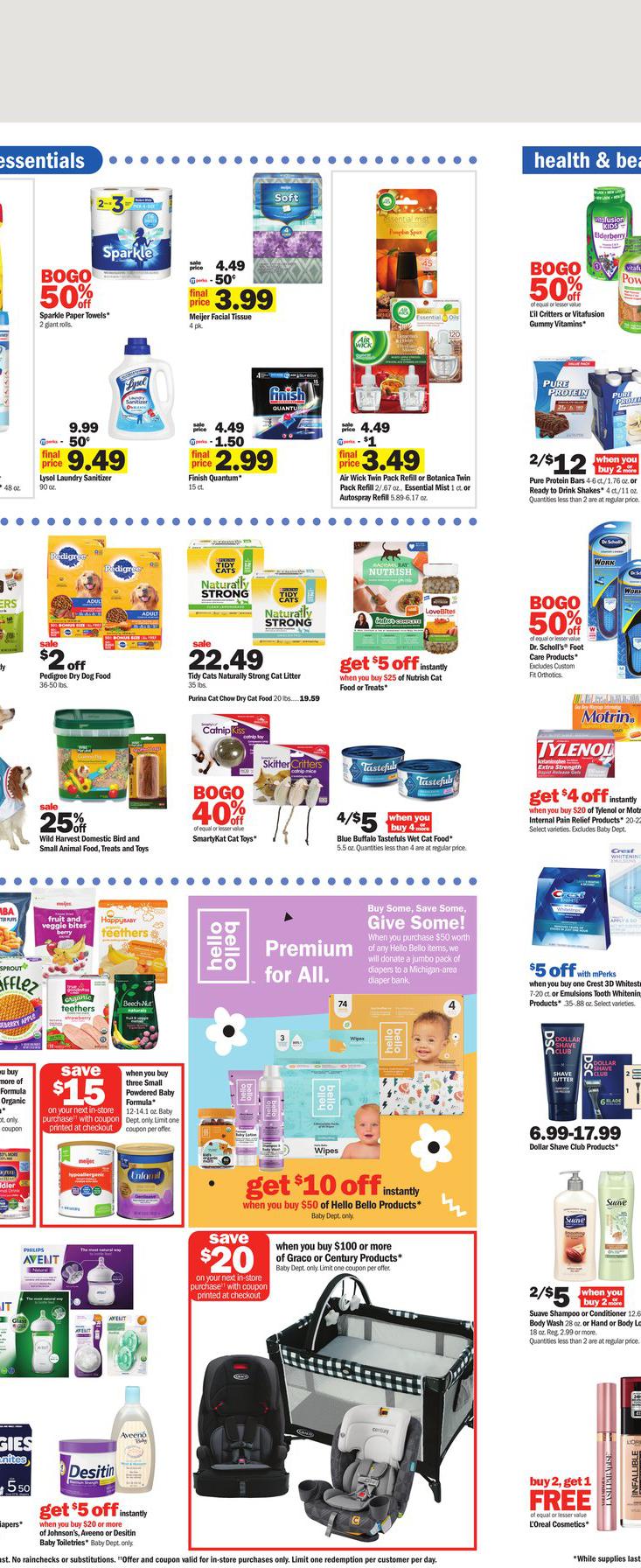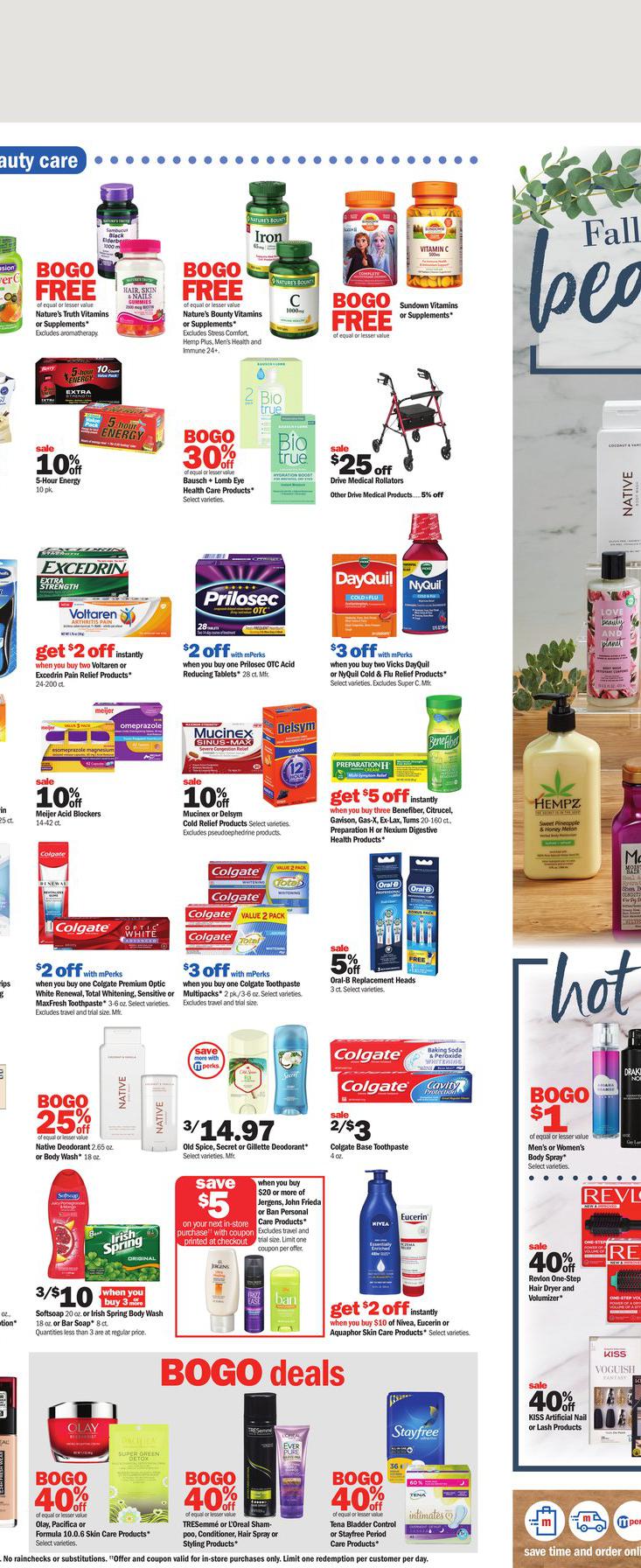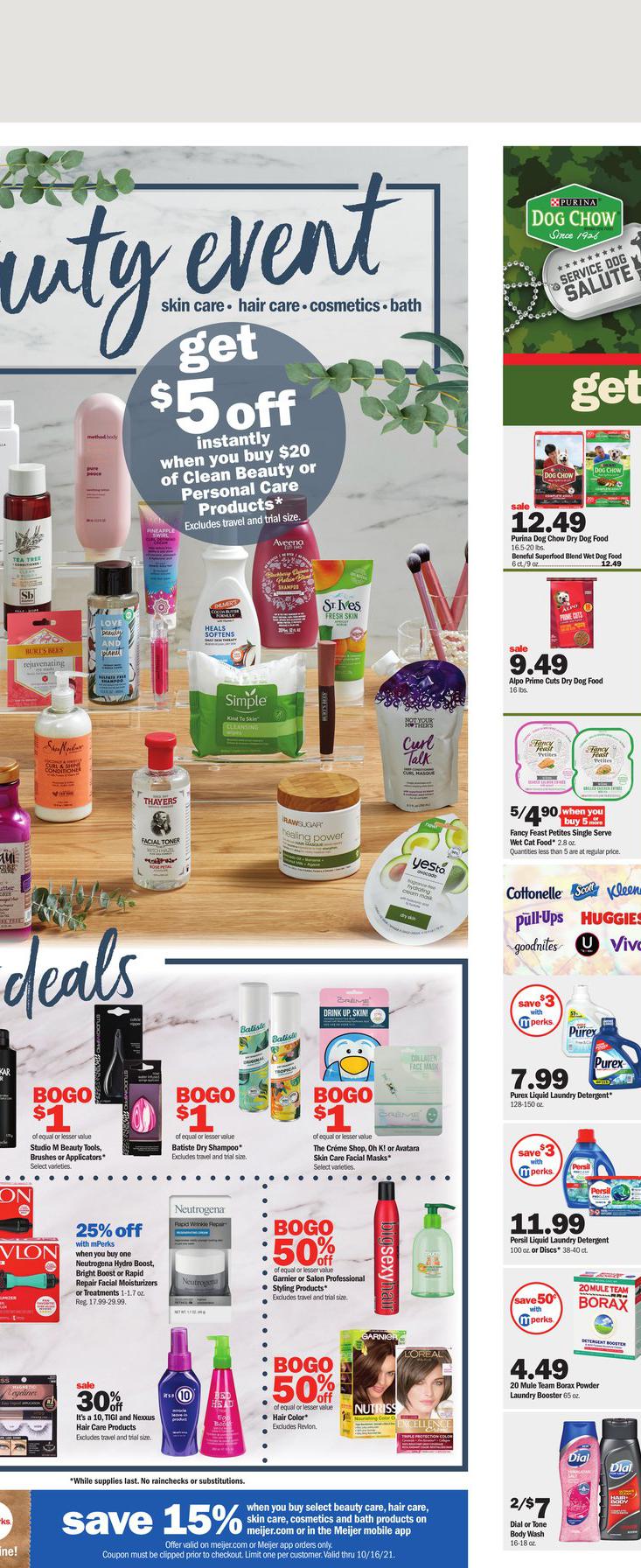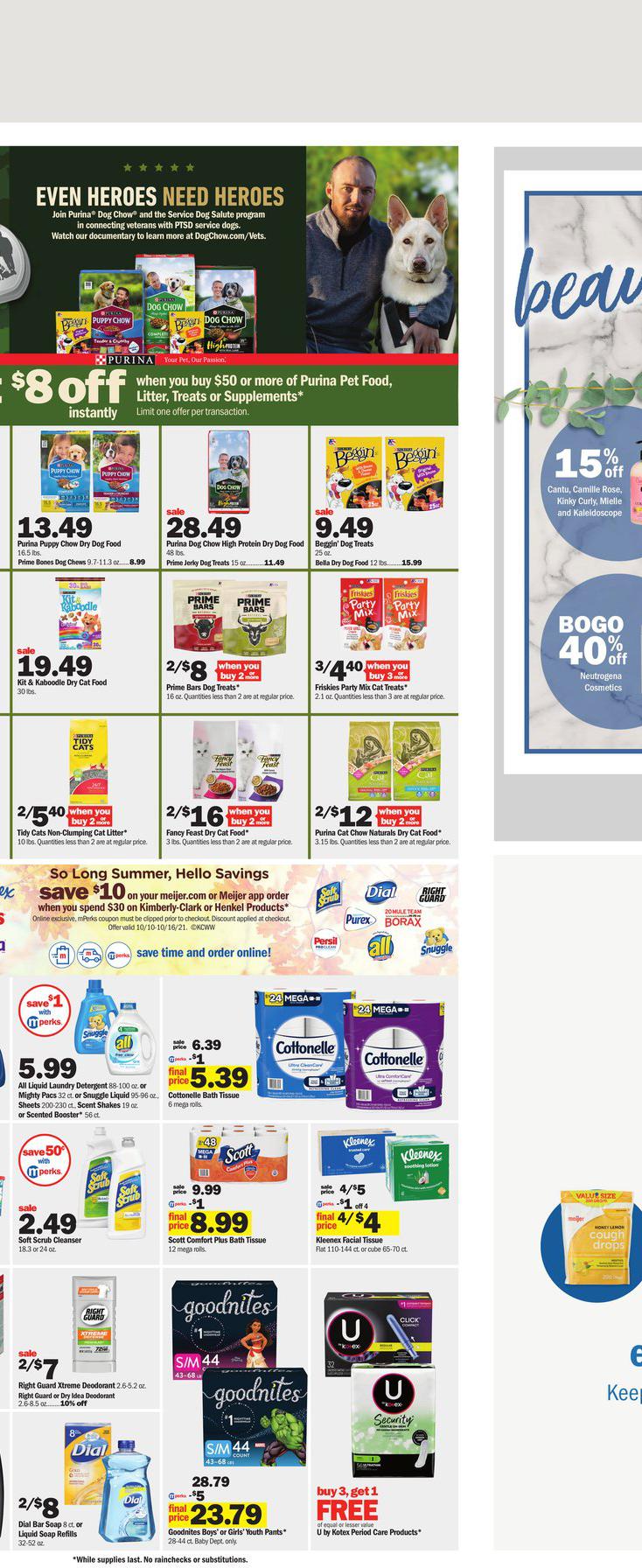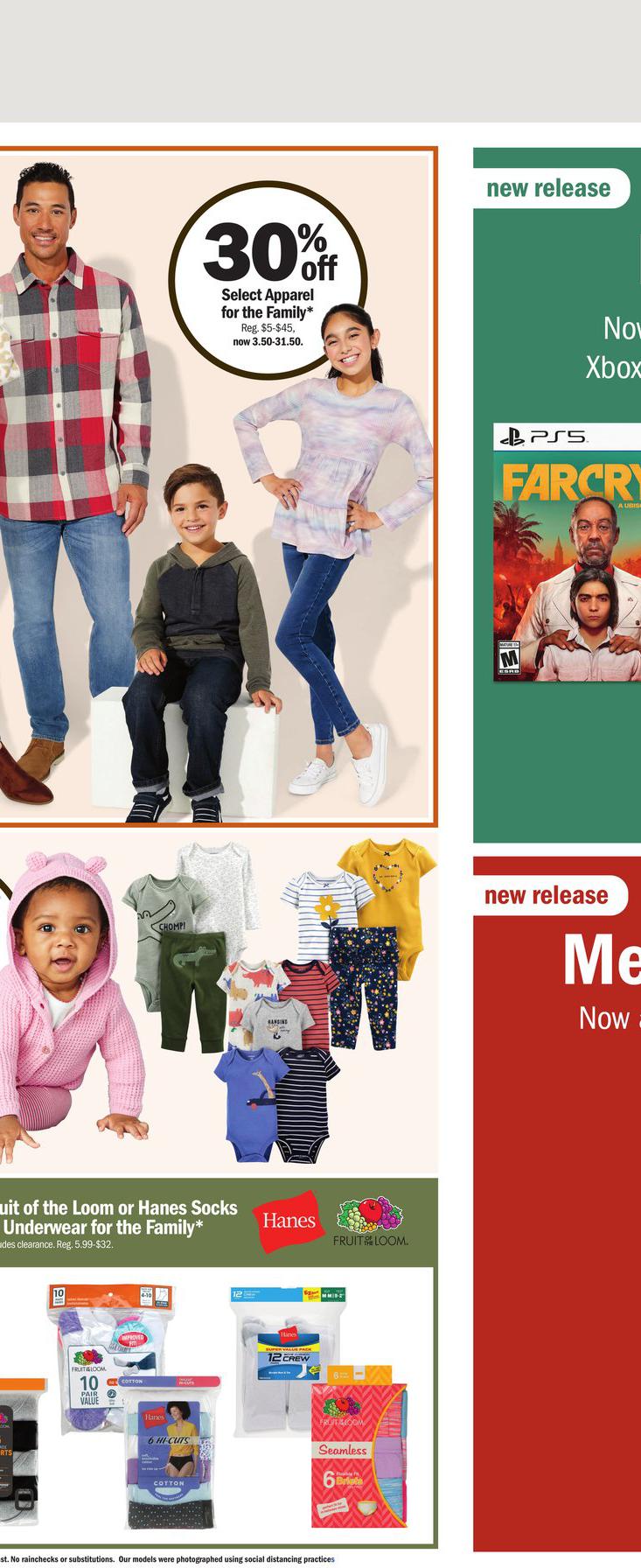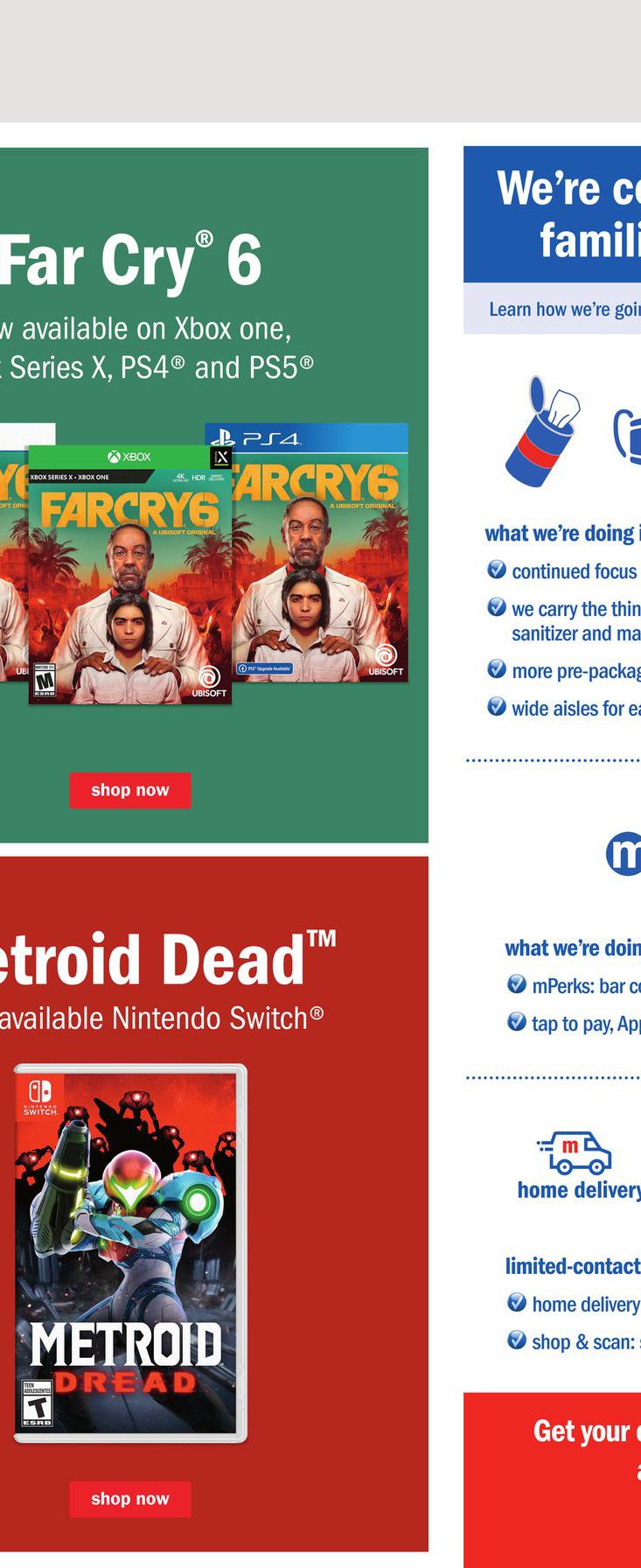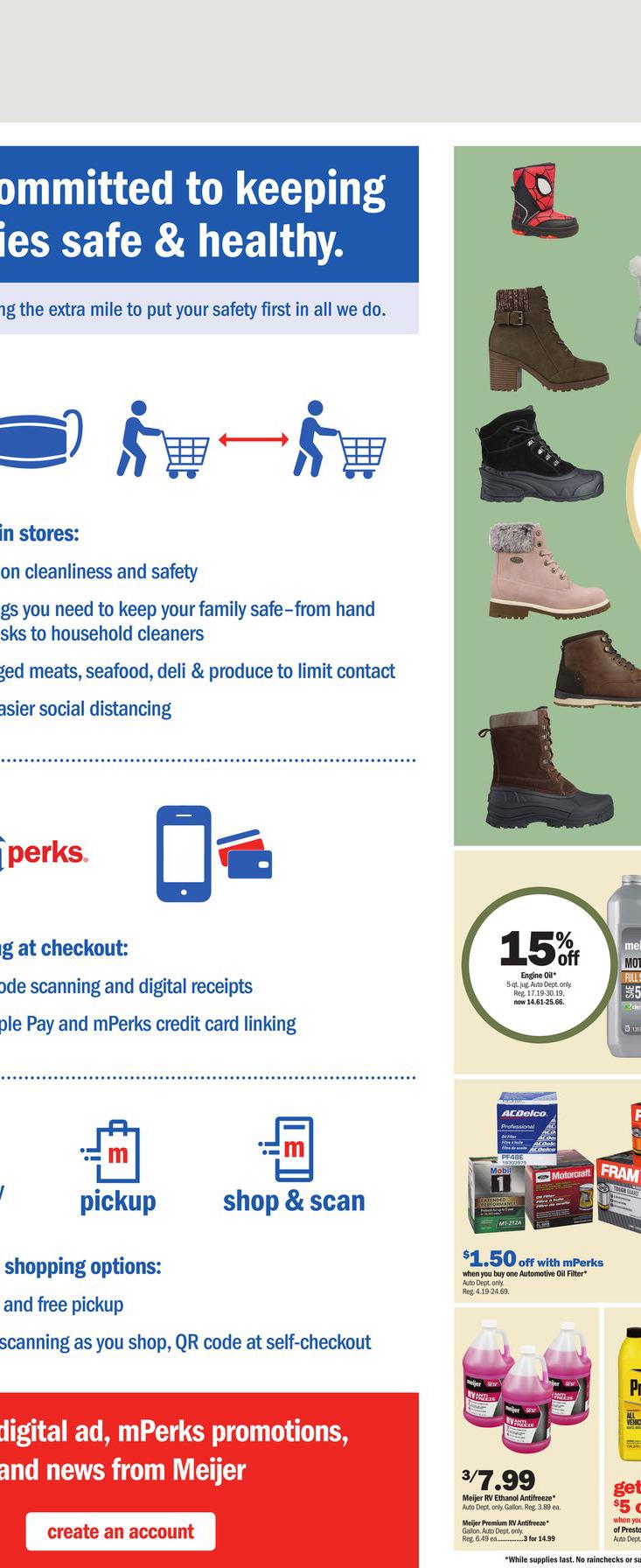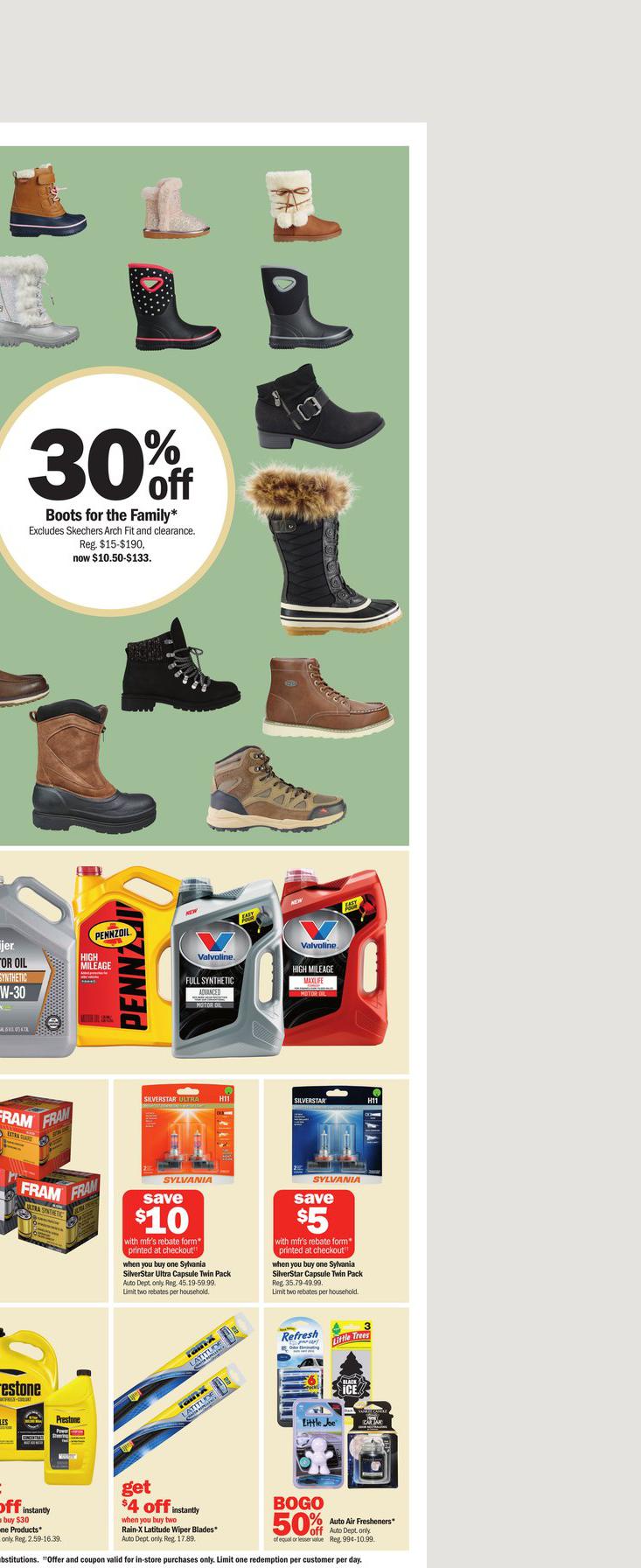 | Market | Flyer | Date |
| --- | --- | --- |
| | Weekly Ad | 10/03/2021 |
| | Weekly Ad | 10/10/2021 |
| | Home Ad | 10/10/2021 |
| | Style Ad | 10/17/2021 |
| | Halloween Ad | 10/17/2021 |
| | Auto Ad | 10/17/2021 |
| | Weekly Ad | 10/17/2021 |
| | Halloween Ad | 10/24/2021 |
| | Weekly Ad | 10/24/2021 |
| | Holiday Toy Book | 10/31/2021 |
Products in the Flyer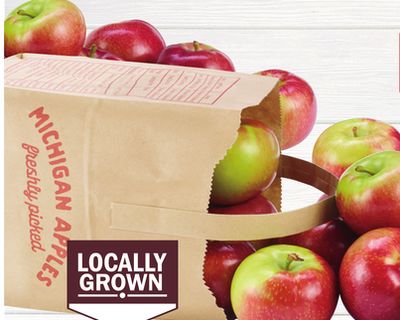 Michigan Apples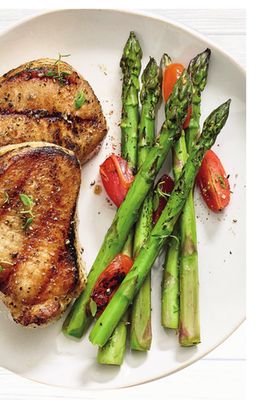 Boneless Pork Loin Chops

Michigan or Ohio Grown Acorn, Butternut or Spaghetti Squash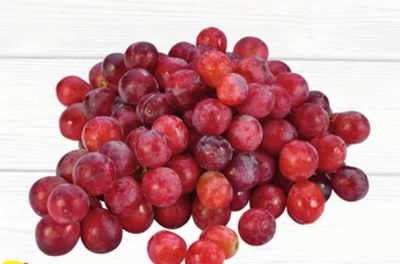 California Red Seedless Grapes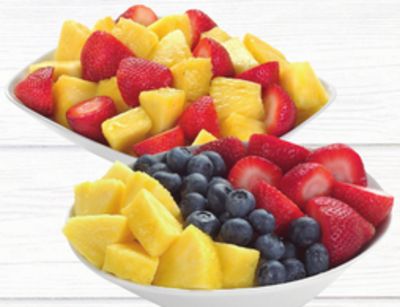 Strawberry & Kiwi Mix, Pineapple & Strawberry Mix or Triple Treat Mix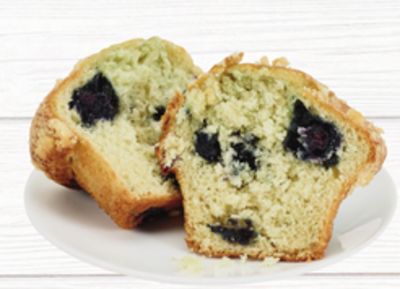 Meijer Unfilled Muffins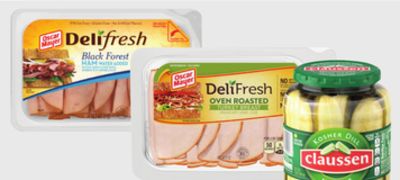 Oscar Mayer Deli Fresh Lunchmeat 7-8 oz. or Claussen Pickles* 20-32 oz.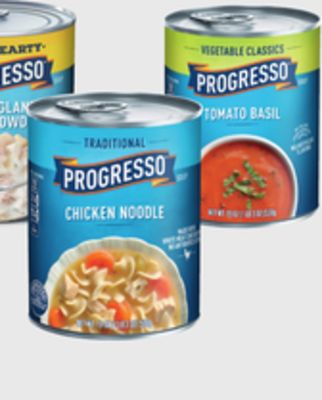 Progresso Soup*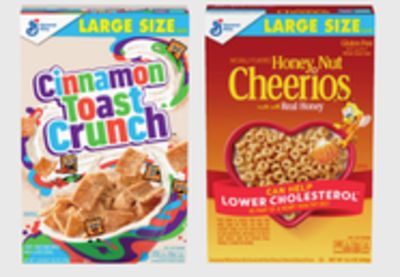 General Mills 12-16.8 oz. or Kellogg's Large Size Cereal* 11-24 oz.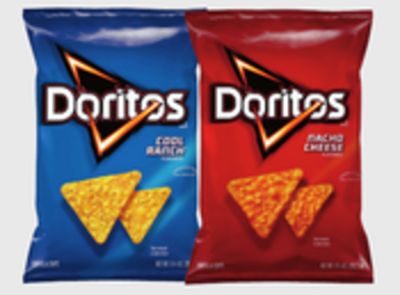 Doritos*
Nabisco Family Size Oreo Cookies*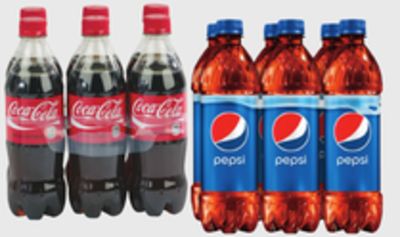 Coca-Cola, Pepsi or 7UP Products*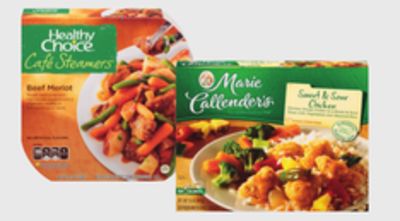 Marie Callender's Frozen Meals 11-14 oz., Healthy Choice Meals 10.7-12 oz. or Hungry Man Dinners* 14-16 oz.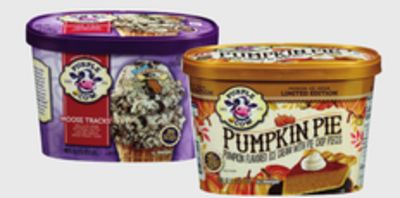 Purple Cow Ice Cream*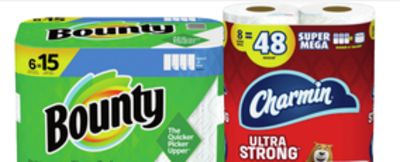 Charmin Bath Tissue 12 mega or 8 super mega rolls or Bounty Paper Towels 6 double plus rolls.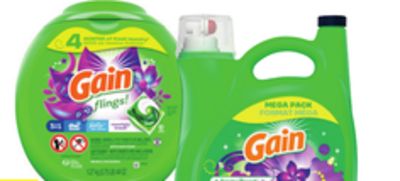 Gain Detergent 154 oz., Flings 60 ct. or Fireworks 26.5 oz or Dreft Detergent* 92 oz.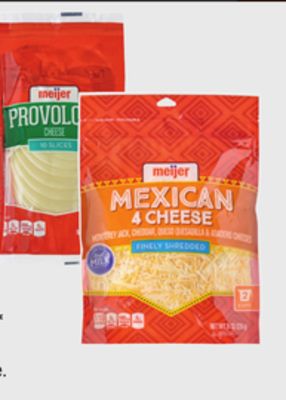 Meijer Shredded, Sliced or Chunk* Cheese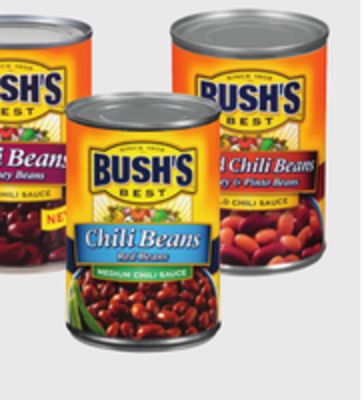 Bush's Best Chili Beans*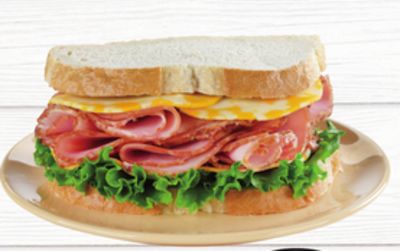 Eckrich Deli Ham, Turkey or Chicken or Cabot Cheese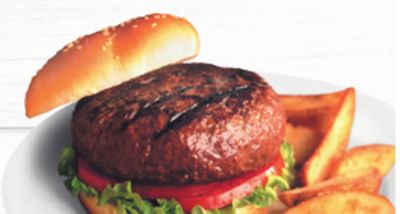 Certified Angus Beef Ground Beef from Round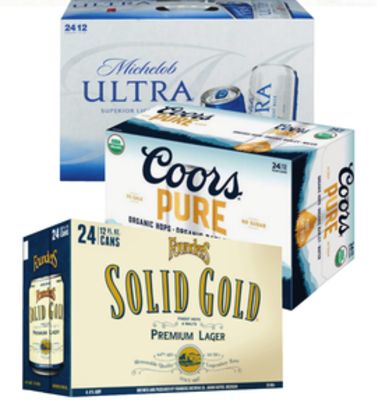 Founders Solid Gold, Coors Pure Light or Michelob Ultra*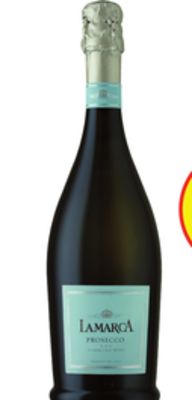 La Marca Prosecco*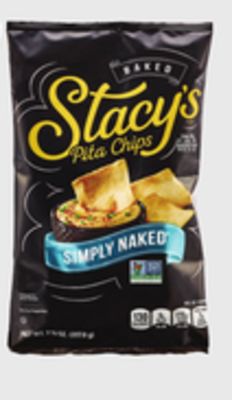 Stacy's Pita Chips, Thins or Bagel Chips 6.75-7.33 oz. or Sabra Hummus* 10 oz.

Meijer Breakfast Sausage Rolls, Links or Patties 12-16 oz. or Smoked Sausage Ropes* 12 oz.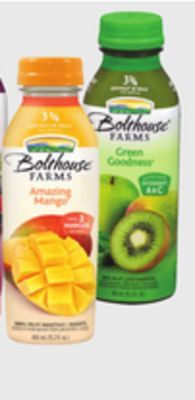 Bolthouse Farms Juice*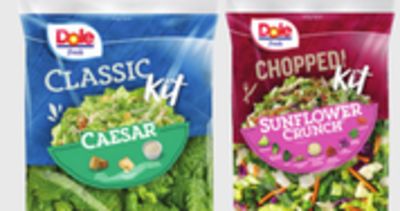 Dole Salad Chopped or Premium Kit 6.9-13.25 oz. Select varieties or Caesar Salad Kit* 10 oz.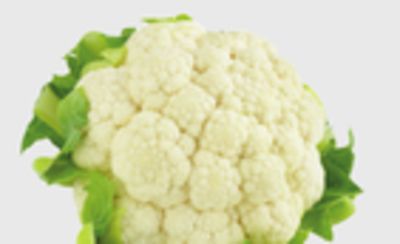 Cauliflower*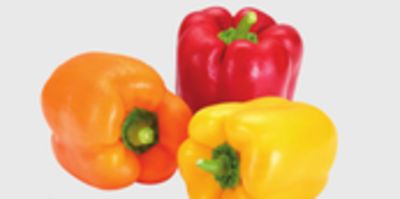 Rainbow Peppers*

True Goodness Organic Sliced White or Mini Bella Mushrooms*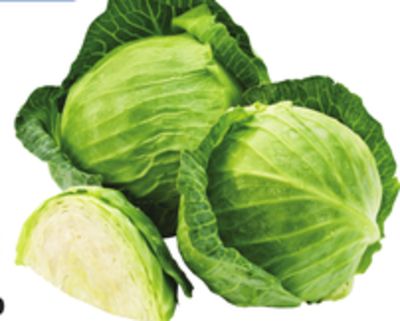 Michigan, Ohio or Wisconsin Cabbage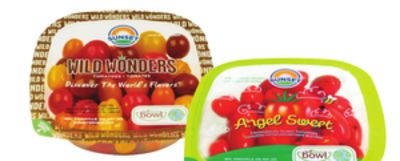 Angel Sweet or Wild Wonders Tomatoes
Asparagus
Small Avocados

Certified Angus Beef Boneless Eye of Round Steak or Roast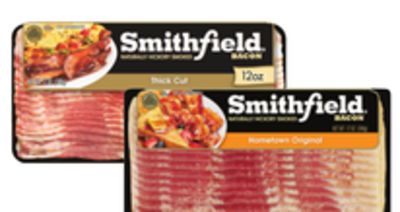 Smithfield Bacon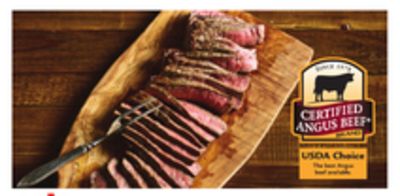 Certified Angus Beef Top Round Roast or Steak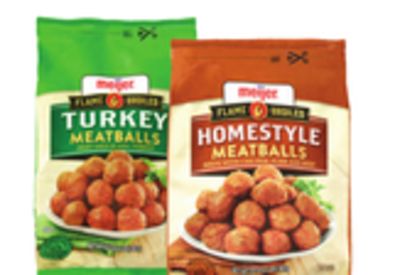 Meijer or True Goodness Meatballs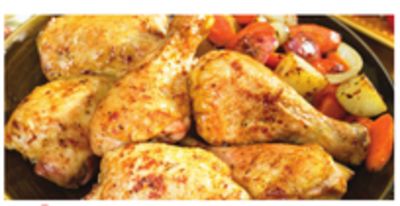 Meijer All Natural Family Pack Chicken Thighs or Drumsticks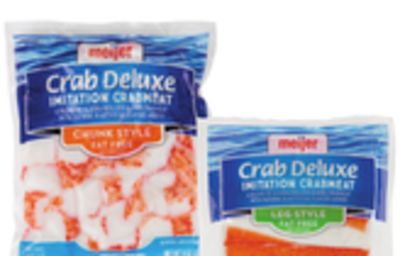 Meijer Imitation Crab Legs, Chunks, Flakes or Shreds or Lobster Meat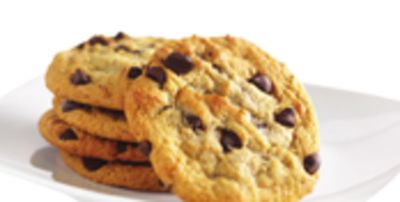 20 Ct. Ultimate or Seasonal Shaped Sugar Cookies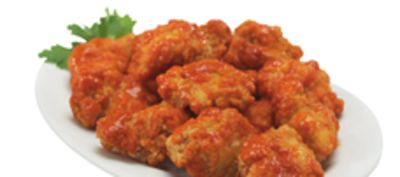 Fresh From Meijer Boneless Wings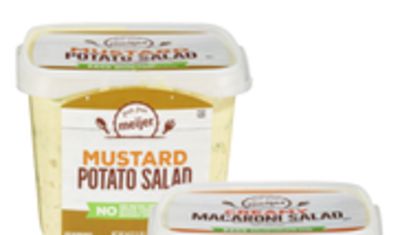 Fresh from Meijer 3 Lb. Macaroni or Potato Salad, Cole Slaw or Amish Baked Beans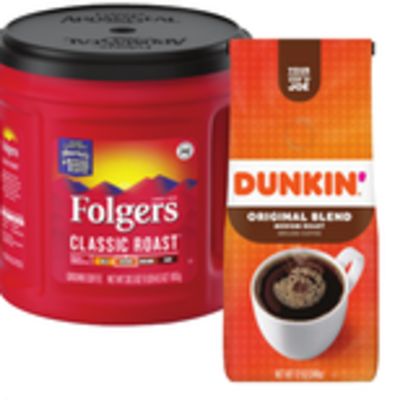 Folgers Ground Coffee 20.6-30.5 oz. or K-Cups 12 ct. or Dunkin' Coffee 10-12 oz. bag or K-Cups 10 ct.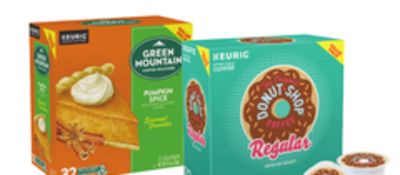 Donut Shop, Green Mountain, Caribou or McCafé Coffee K-Cups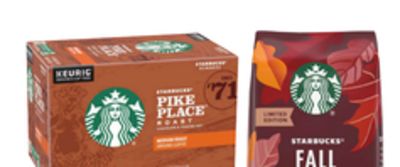 Starbucks Whole Bean or Ground Coffee 9-12 oz. or K-Cups 10 ct.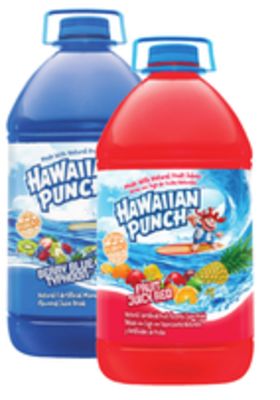 Hawaiian Punch Drink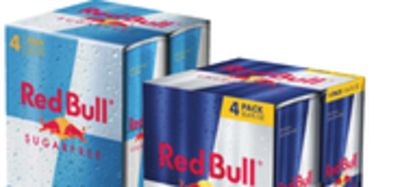 Red Bull

Coca-Cola, Pepsi or 7UP Products

Kraft Jet-Puffed Marshmallows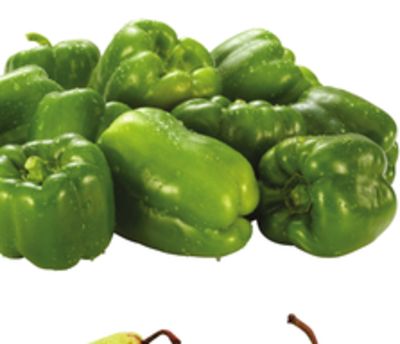 Green Bell Peppers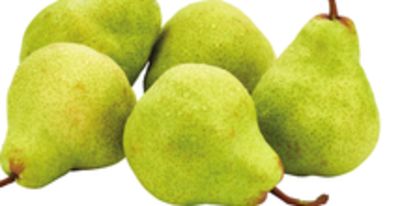 Bartlett Pears

Sweet Seedless Mandarins

Pork Spareribs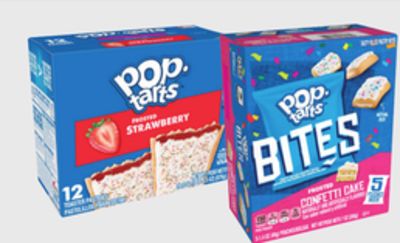 Kellogg's Pop-Tarts 12 ct./20.3-21.1 oz. or Pop-Tarts Bites* 5 ct./1.4 oz.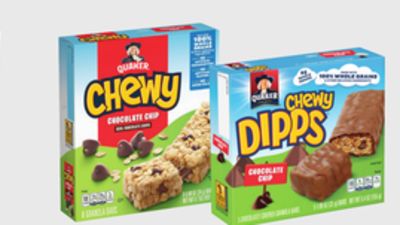 Quaker Chewy Granola Bars 8 ct./.84 oz. or Dipps* 6 ct./1.05-1.09 oz.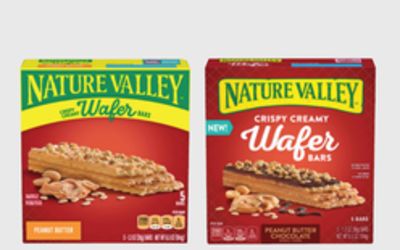 Nature Valley Crispy Creamy Wafer Bars*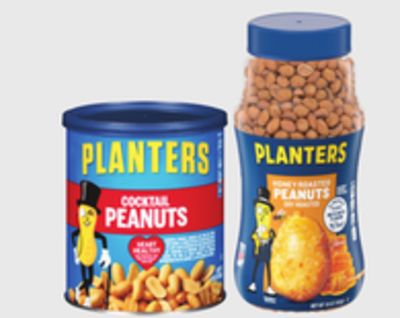 Planters Peanuts*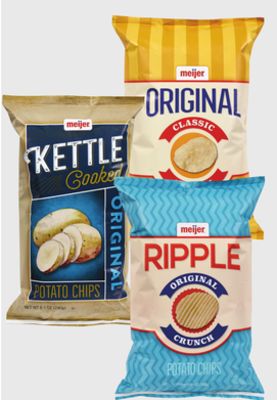 Meijer Flat, Ripple or Kettle Cooked Potato Chips*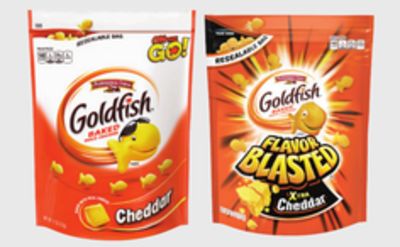 Pepperidge Farm Goldfish*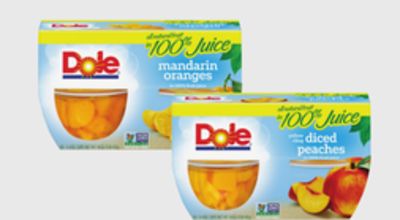 Dole Fruit Cups*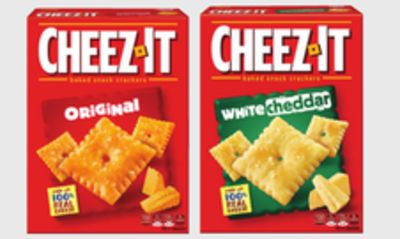 Cheez-It or Cheez-It Snap'd*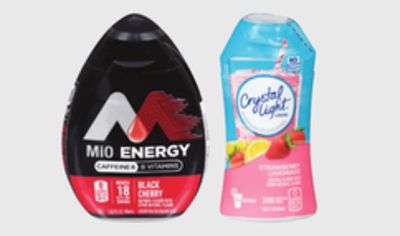 MiO, Country Time or Crystal Light Water Enhancers*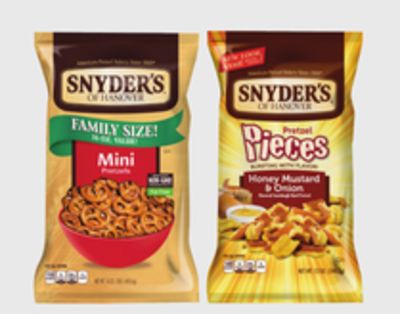 Snyder's Pretzel Pieces or Pounders*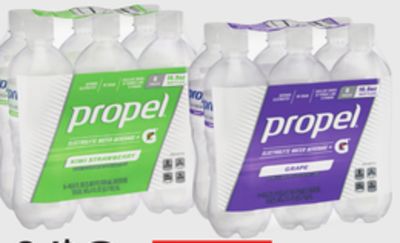 Propel Water*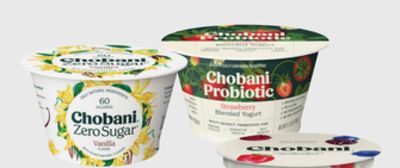 Chobani Greek Yogurt*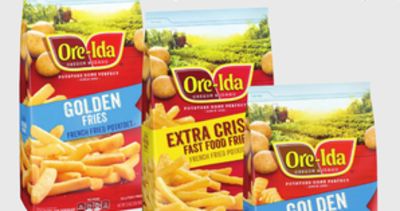 Ore-Ida Frozen Fries*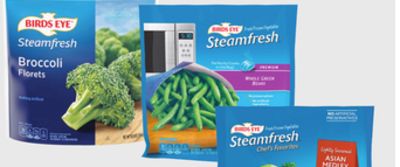 Birds Eye Frozen Vegetables*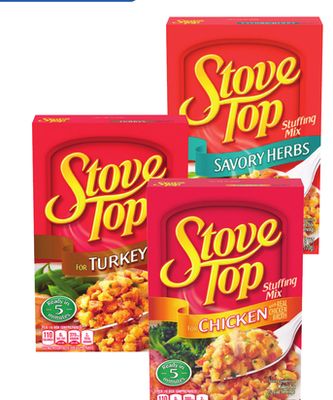 Kraft Stove Top Stuffing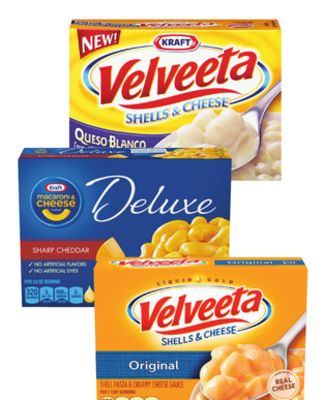 Kraft Deluxe Macaroni & Cheese or Velveeta Shells & Cheese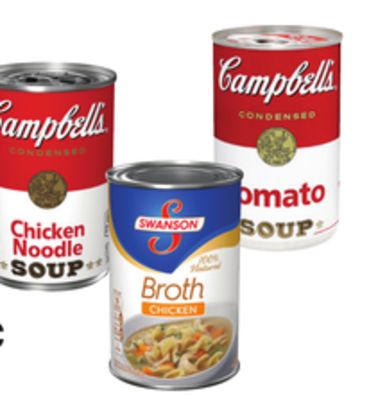 Swanson Broth 14.5 oz. or Campbell's Classic Tomato or Chicken Noodle Soup 10.75 oz.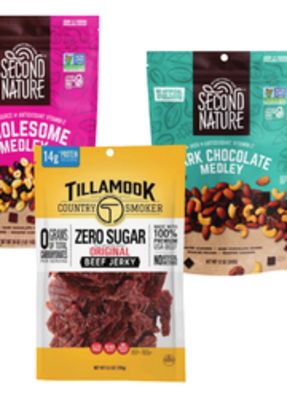 Tillamook Jerky 6.5-10 oz. or Second Nature Medley 26-30 oz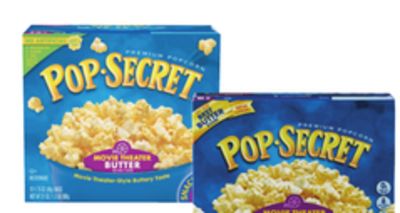 Pop Secret Microwave Popcorn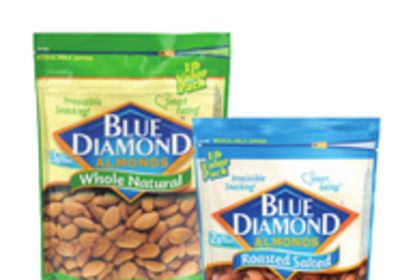 Blue Diamond Almonds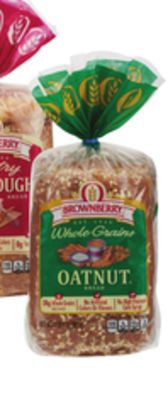 Brownberry Whole Grain or Country Bread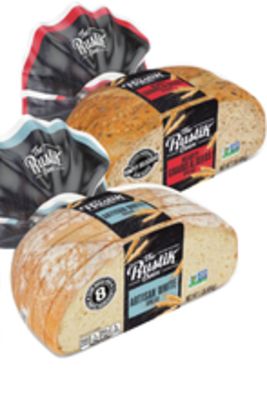 Rustik Oven Bread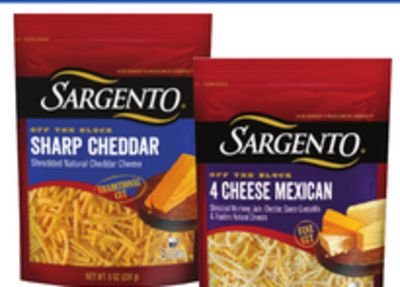 Sargento Shredded Cheese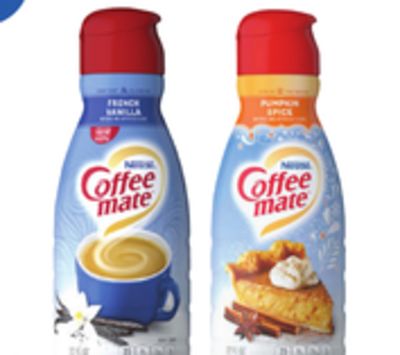 Coffee mate Creamer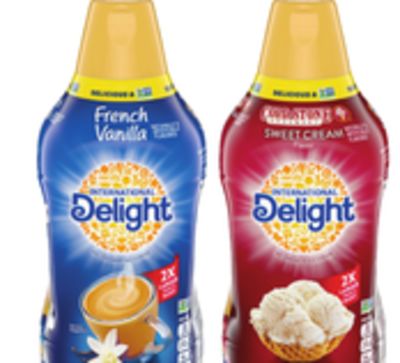 International Delight Creamer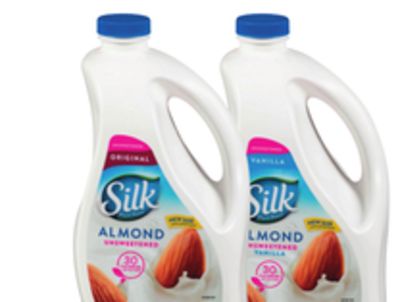 Silk Almondmilk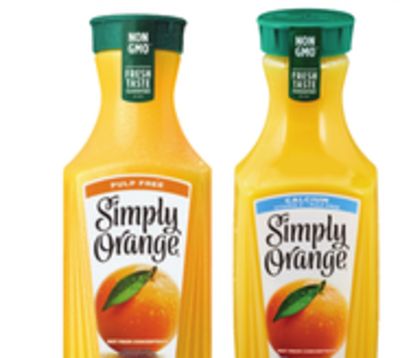 Simply Orange Juice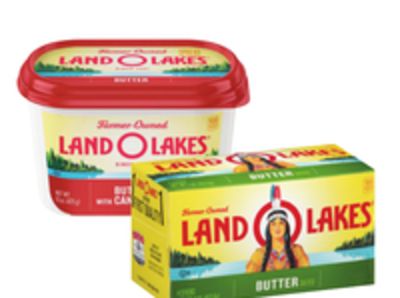 Land O'Lakes Butter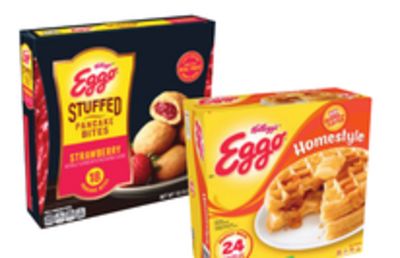 Eggo Frozen Waffles or Stuffed Pancake Bites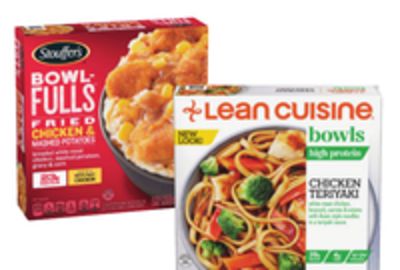 Lean Cuisine 10-11 oz., Stouffer's 10-19 oz. or Healthy Choice Frozen Meal 9.15-10 oz.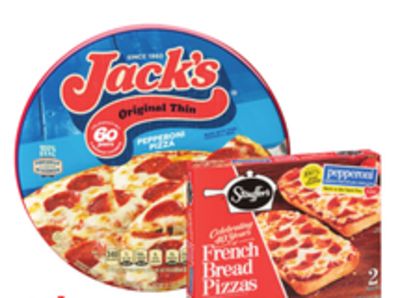 Jack's Frozen Pizza 13.8-16.6 oz. or Stouffer's Frozen French Bread Pizza 11.25-12.5 oz.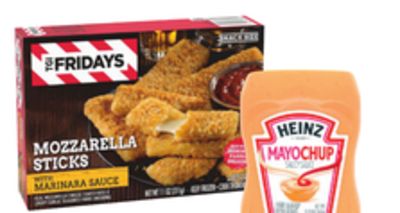 T.G.I. Friday's Frozen Snacks 8-11 oz. or Heinz Mashups 15.5-20.2 oz.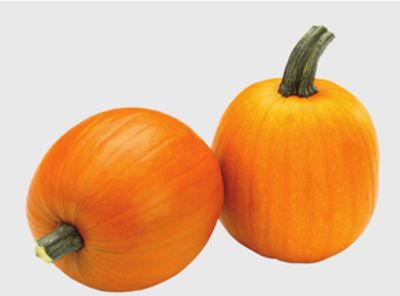 Pie Pumpkins*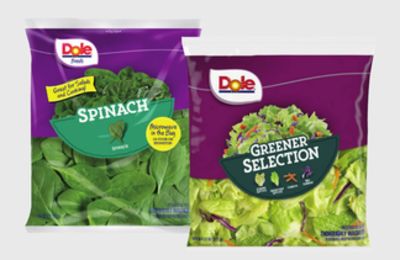 Dole Greener Selection or Classic Romaine Salad 9-11 oz. or Salad Spinach* 8 oz.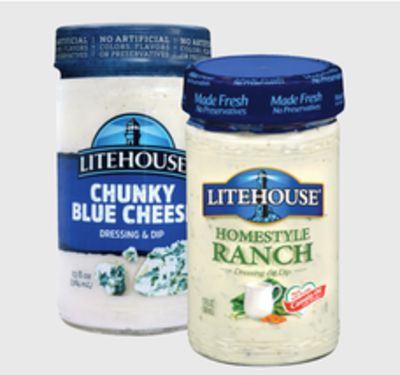 Litehouse Salad Dressings*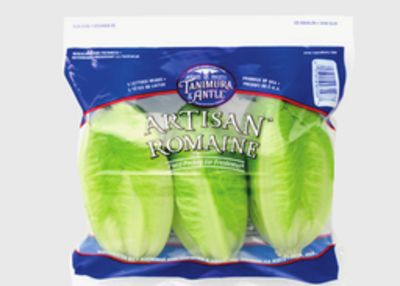 Artisan Romaine Hearts*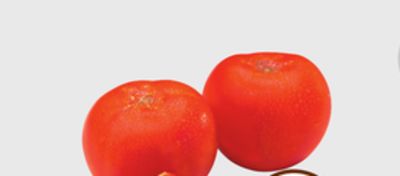 Organic Premium Greenhouse Tomatoes*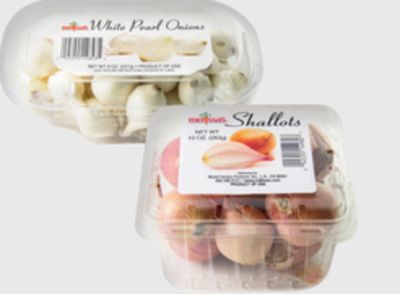 Shallots 10 oz. or White Pearl Onions* 8 oz.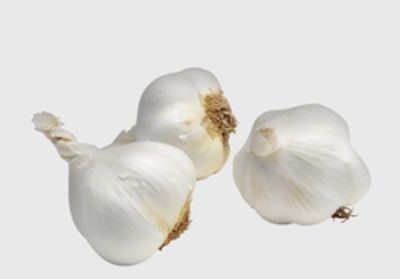 Large Garlic*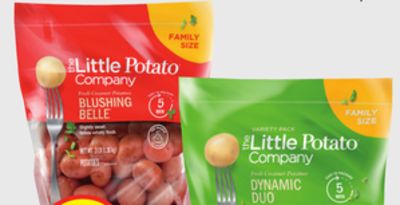 Little Potato Company Dynamic Duo or Blushing Belle Creamer Potatoes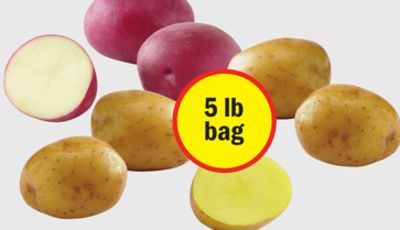 Red or Yellow Potatoes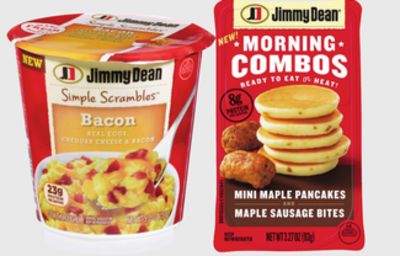 Jimmy Dean Simple Scrambles 5.35 oz. Morning Combos 3.27-3.52oz., Omelet Mini 3.2 oz or Sausage Bites* 3.75 oz.
Bell's Octoberfest Beer Brats or Meijer Fresh Brats 19 oz. or Meijer Chicken Sausage 11 oz.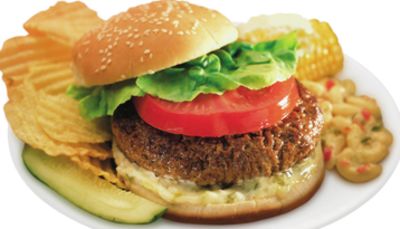 Meijer 90% Lean Ground Beef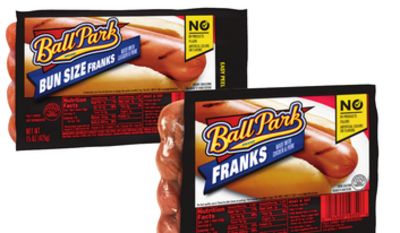 Ball Park Meat Franks*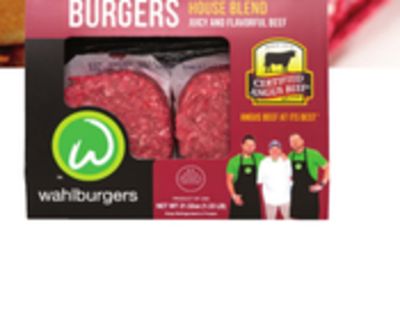 Wahlburgers Patties
Certified Angus Beef Brisket Flat

Organic Romaine Hearts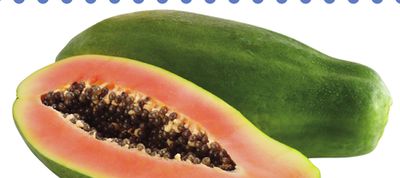 Large Papayas

Fresh from Meijer Shredded Rotisserie Chicken or Chicken Strips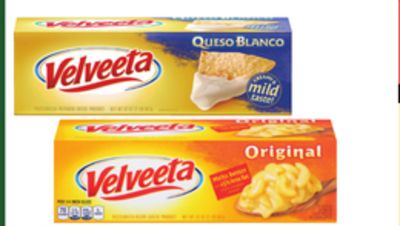 Velveeta Cheese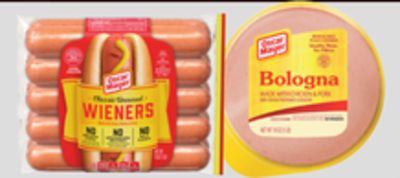 Oscar Mayer Meat or Turkey Franks or Meat Bologna*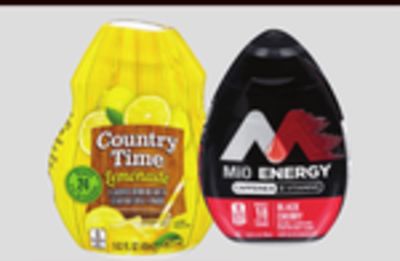 MiO, Country Time or Crystal Light Water Enhancer*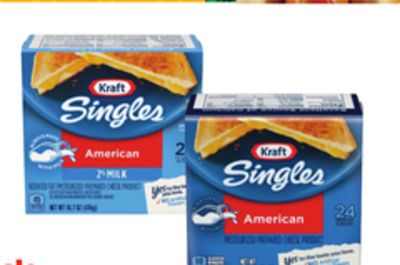 Kraft Singles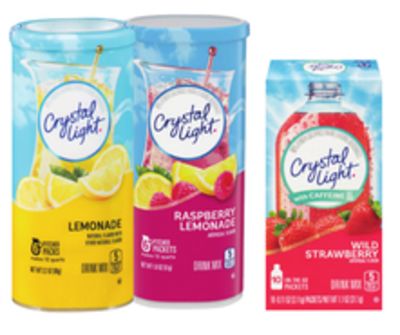 Crystal Light Powder Drink Mix 1.3-3.2 oz. or On-The-Go Drink Mixes .06-2.53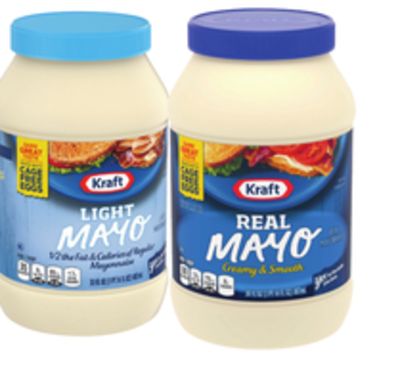 Kraft Mayo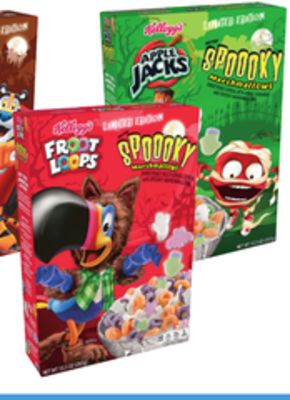 Kellogg's Halloween Cereal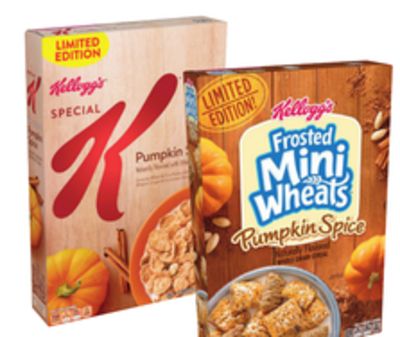 Kellogg's Pumpkin Spice Frosted Mini Wheats 14.3 oz. or Pumpkin Spice Special K 12.9 oz.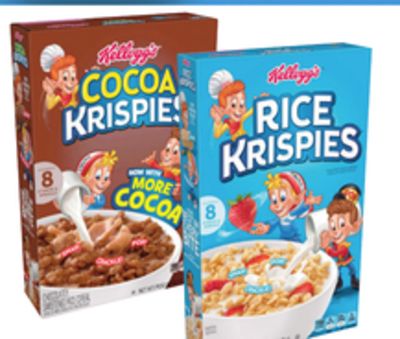 Kellogg's Rice Krispies or Cocoa Krispies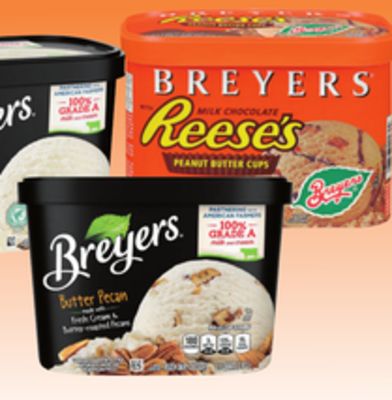 Breyers Ice Cream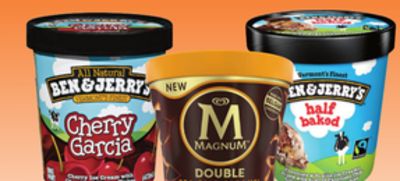 Magnum 14.8 oz. or Ben & Jerry's Ice Cream 16 oz.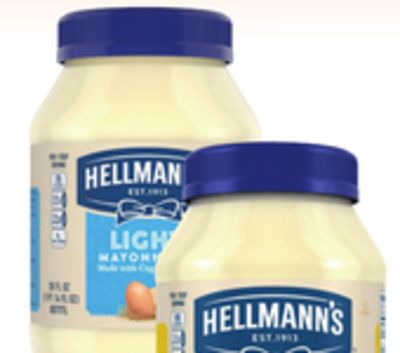 Hellmann's Mayonnaise

Maille Mustard 7.3- 8 oz. or Hellmann's Sauce 9 oz.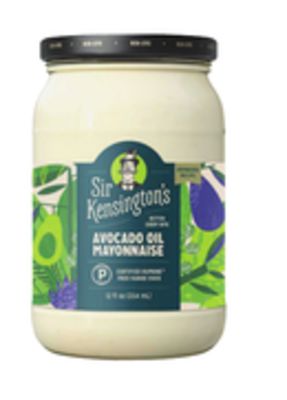 Sir Kensington's Avocado Mayonnaise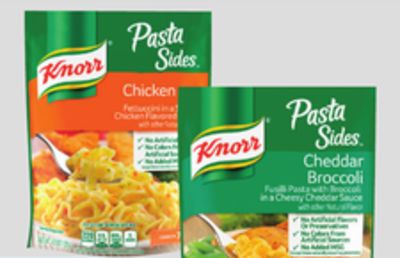 Knorr Pasta Sides*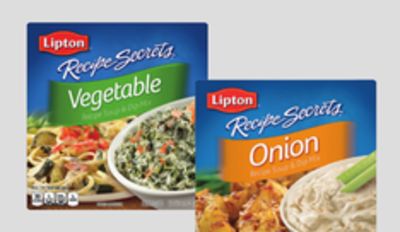 Lipton Recipe Secrets*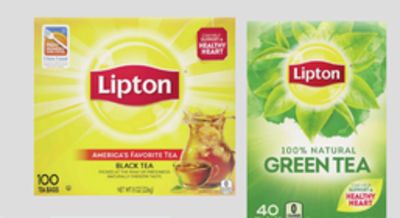 Lipton Tea Bags*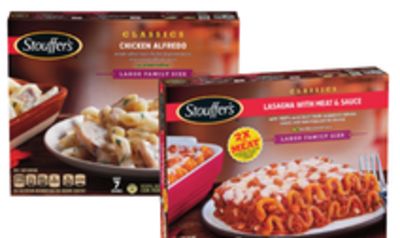 Stouffer's Large Family Size Frozen Meal 52.5-61.37 oz. or Party Size Macaroni & Cheese 70-76 oz.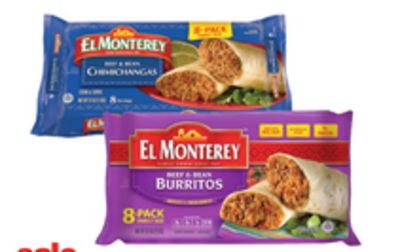 El Monterey Burritos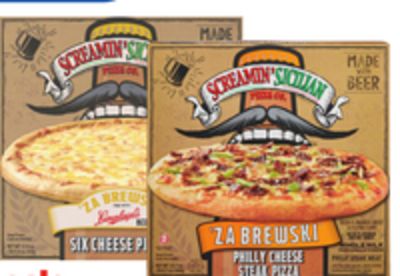 Screamin' Sicilian Frozen Pizza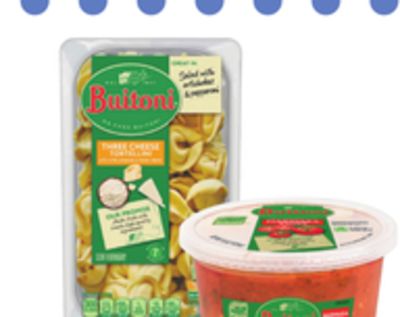 Buitoni Refrigerated Pasta 9 oz., Marinara Sauce 15 oz. or Parmesan Shredded Cheese 5 oz.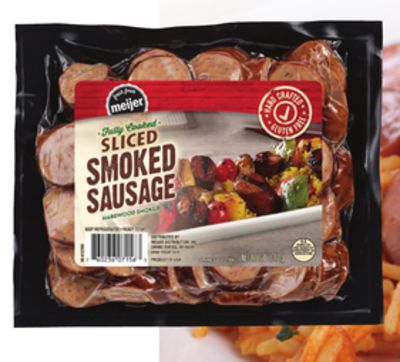 Meijer Sliced Smoked Sausage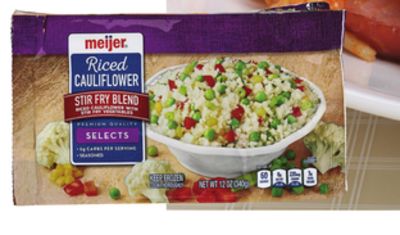 Meijer Spirals, Riced or Grilled Frozen Vegetables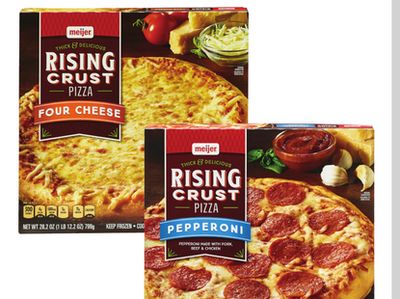 Meijer Rising Crust Frozen Pizza

Meijer Crescent Rolls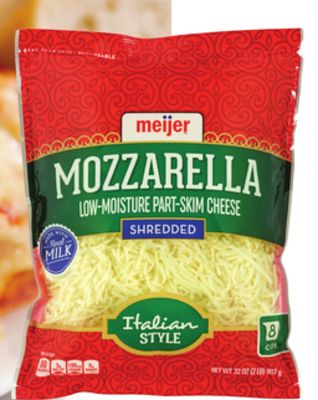 Meijer Shredded Cheese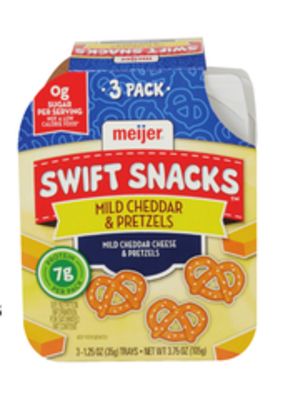 Meijer Swift Snacks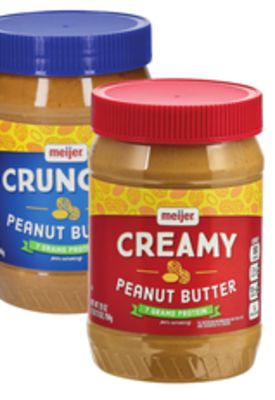 Meijer Peanut Butter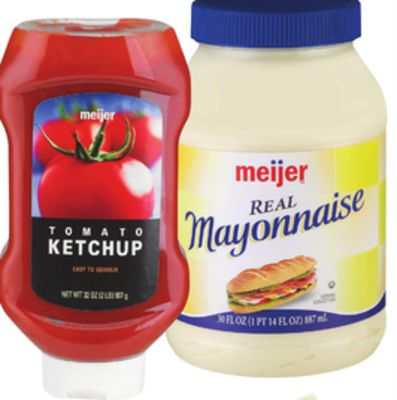 Meijer Ketchup 32 or 38 oz. or Mayonnaise 30 oz.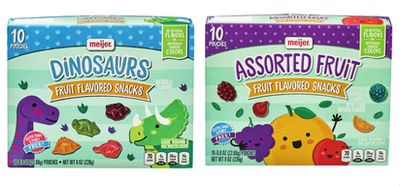 Meijer Fruit Flavored Snacks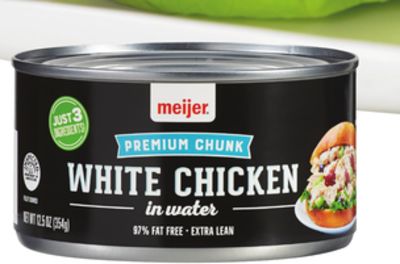 Meijer Premium Chunk White Chicken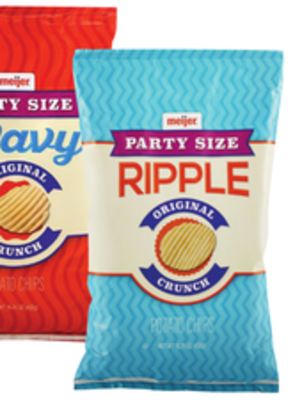 Meijer Party Size Potato Chips*

Meijer Chipsters Cookies*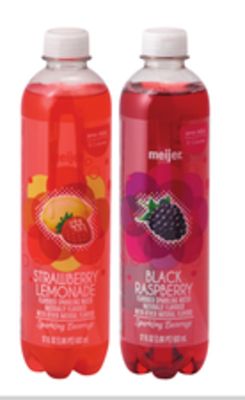 Meijer Sparkling Beverage
Meijer Cranberry Cocktail Blend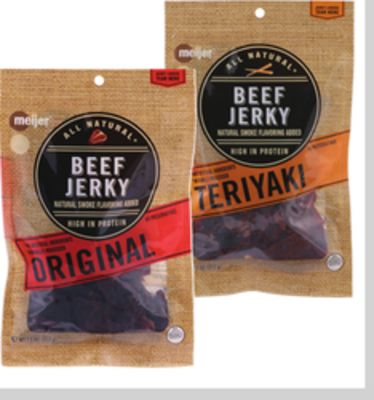 Meijer Jerky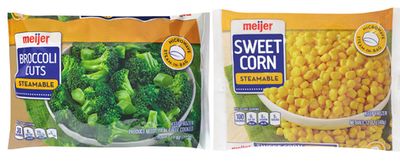 Meijer Steamables Frozen Vegetables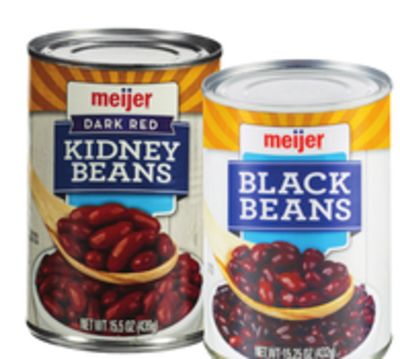 Meijer Chili or Ingredient Beans 15-15.5 oz. or Pork N Beans 16 oz.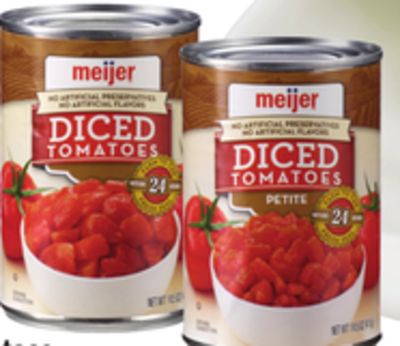 Meijer Canned Tomatoes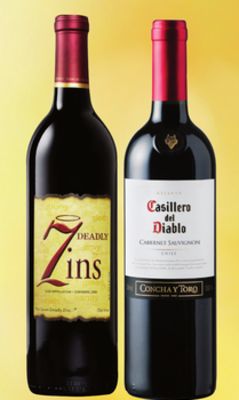 7 Deadly Zins or Casillero Del Diablo Cabernet*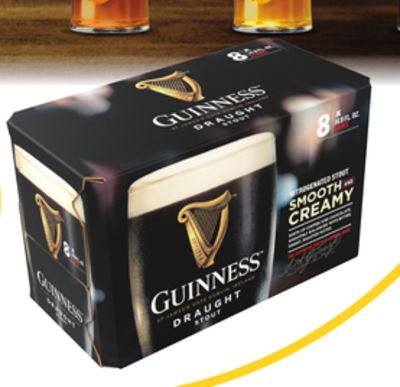 Guinness Draught*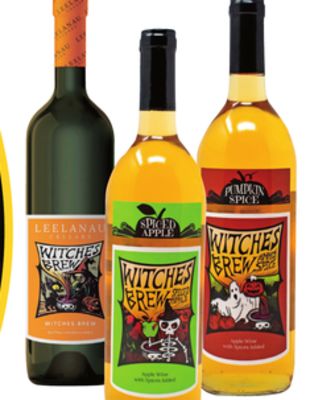 Leelanau Cellars Witches Brew, Apple Spice or Pumpkin Spice*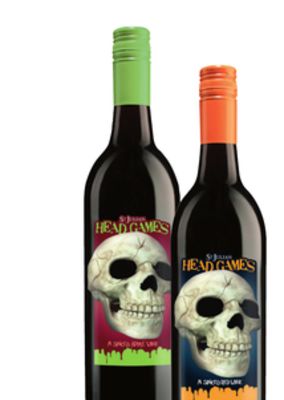 St. Julian Head Games or Spiced Apple*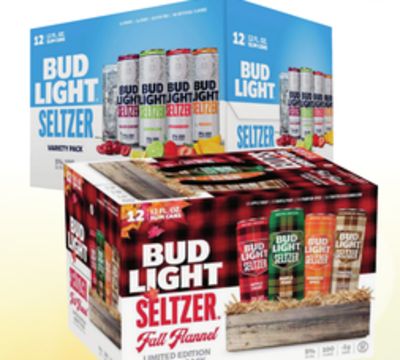 Bud Light Seltzer*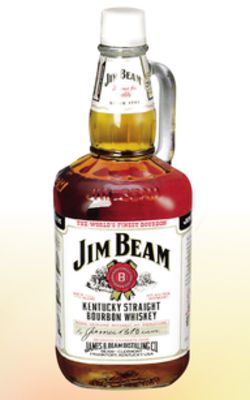 Jim Beam White Label Bourbon*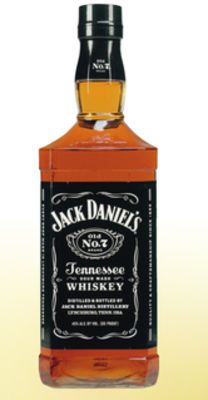 Jack Daniel's Old No. 7 Tennessee Whiskey*

Apothic Cabernet or Red*

Stella Rosa Black or Red*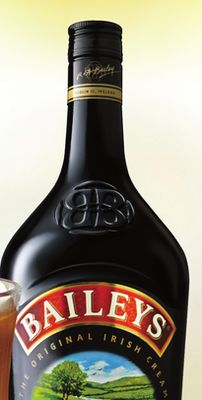 Baileys Irish Cream*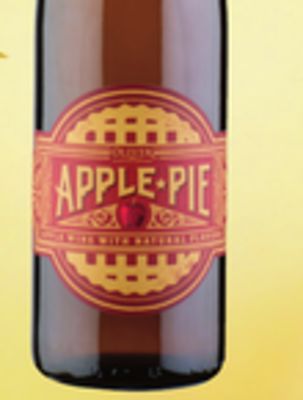 Oliver Apple Pie Wine*

Jagermeister Cordial*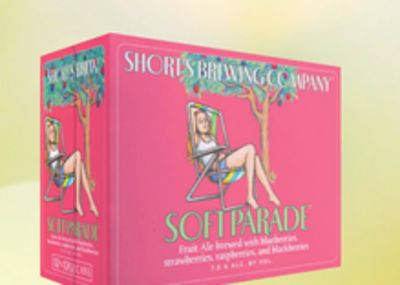 Short's Soft Parade*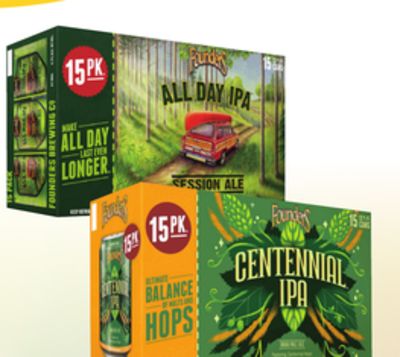 Founders*

Moselland Cat Bottle Riesling*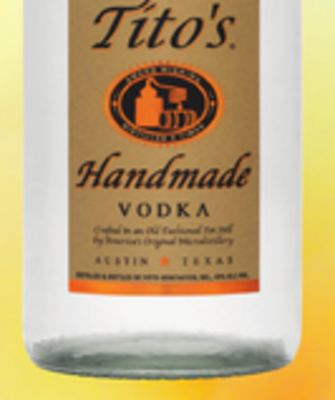 Tito's Handmade Vodka*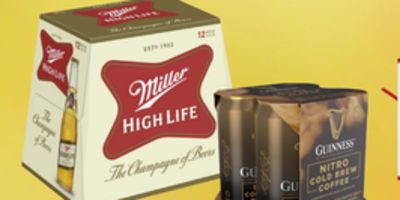 Guinness Nitro Cold Brew 4 pk./16 oz. cans, Guinness Draught 4 pk./14.9 oz. cans or Miller High Life* 12 pk./12 oz. bottles.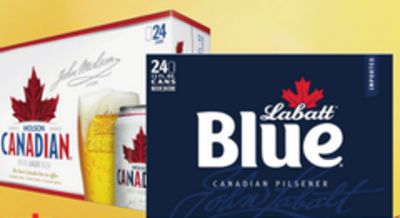 Labatt Blue or Molson Canadian*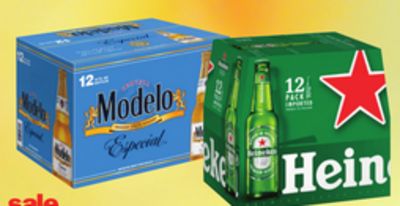 Heineken or Modelo 12 pk./12 oz. bottles or cans or Heineken 0.0* 12 pk./11.2 oz. cans.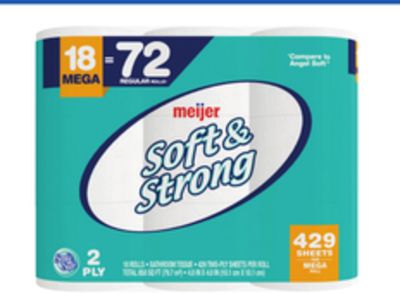 Meijer Soft & Strong Bath Tissue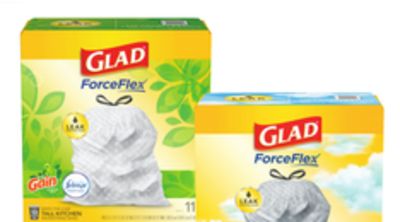 Glad Mega Pack Trash Bags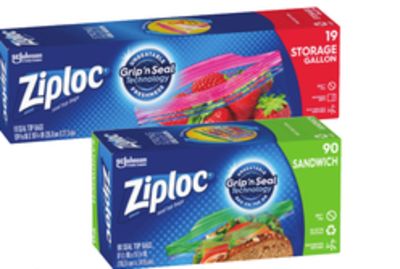 Ziploc Bags*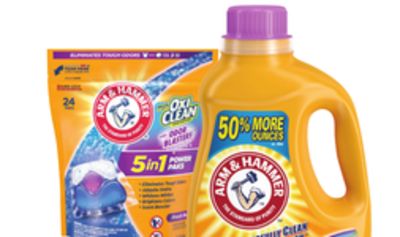 Arm & Hammer Detergent 61.25-75 oz., Boosters 18 oz. or Dryer Sheets 144 ct.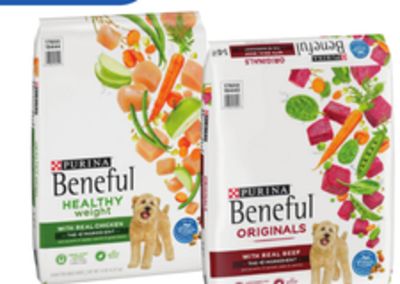 Beneful Dry Dog Food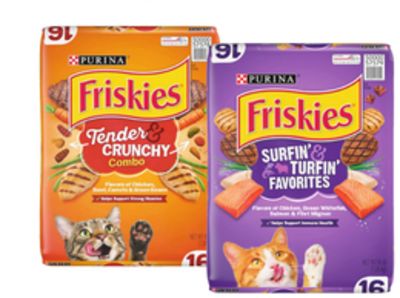 Friskies Dry Cat Food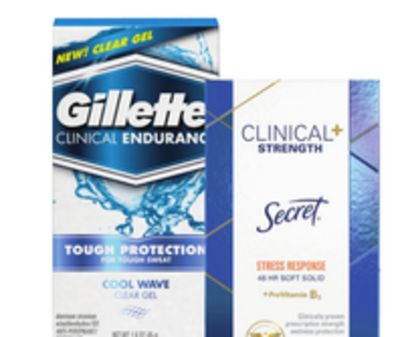 Secret, Old Spice or Gillette Clinical Deodorant*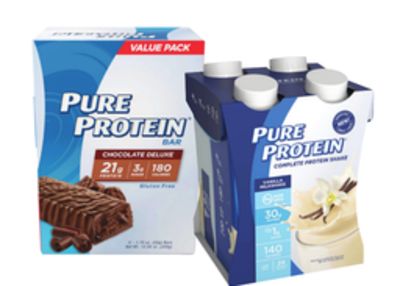 Pure Protein Bars 4-6 ct./1.76 oz. or Ready to Drink Shakes* 4 ct./11 oz.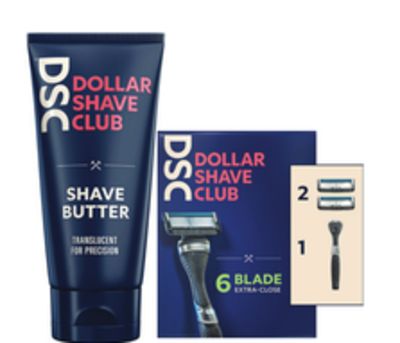 Dollar Shave Club Products*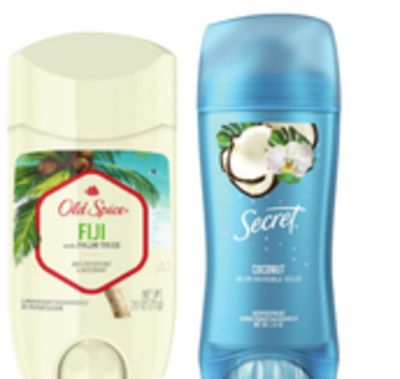 Old Spice, Secret or Gillette Deodorant*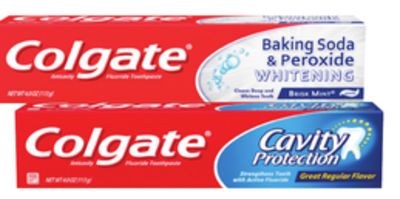 Colgate Base Toothpaste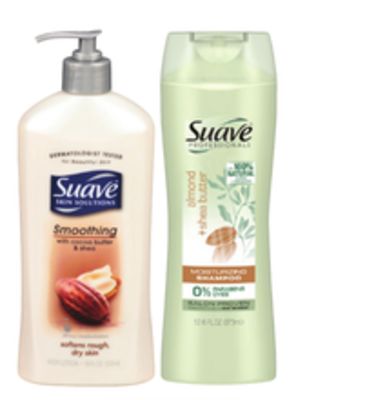 Suave Shampoo or Conditioner 12.6 oz., Body Wash 28 oz. or Hand or Body Lotion* 18 oz.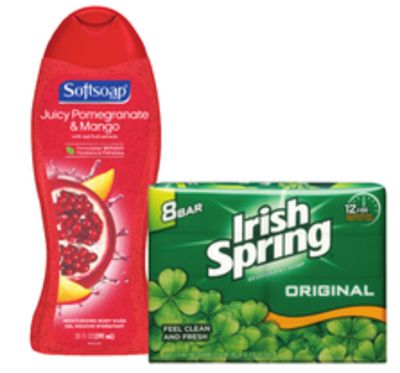 Softsoap 20 oz. or Irish Spring Body Wash 18 oz. or Bar Soap* 8 ct.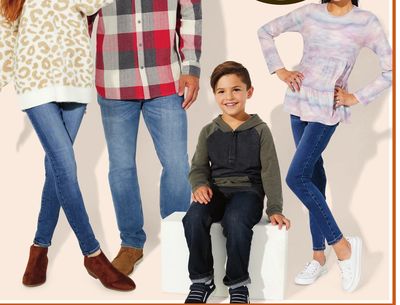 Select Apparel for the Family*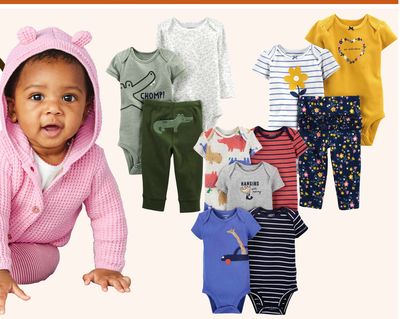 Carter's Apparel and Sleepwear*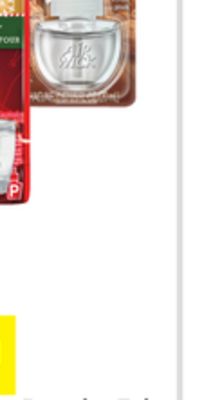 Air Wick Twin Pack Refill or Botanica Twin Pack Refill 2/.67 oz., Essential Mist 1 ct. or Autospray Refill 5.89-6.17 oz.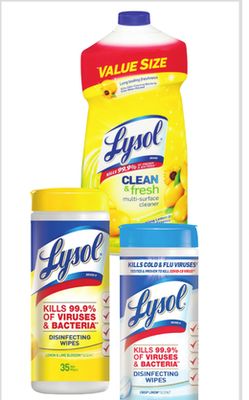 Lysol Disinfecting Wipes 35 ct. or Multi-Purpose Pourable Cleaner* 48 oz.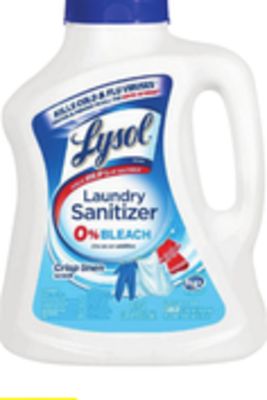 Lysol Laundry Sanitizer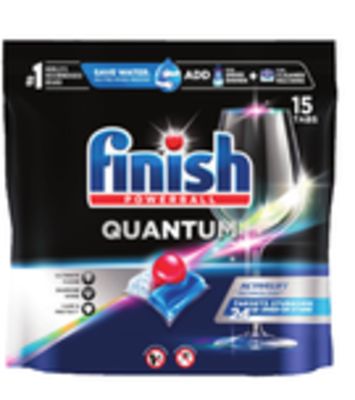 Finish Quantum*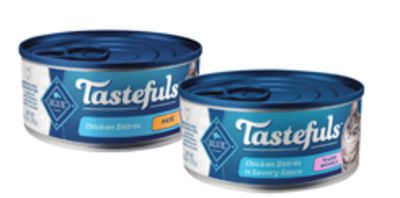 Blue Buffalo Tastefuls Wet Cat Food*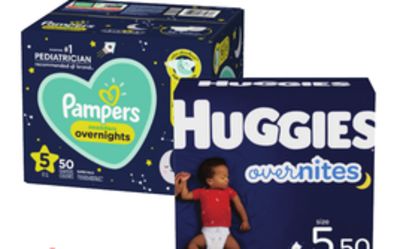 Huggies or Pampers Overnight Diapers*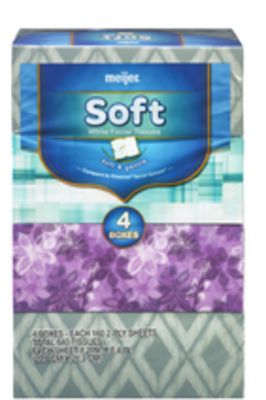 Meijer Facial Tissue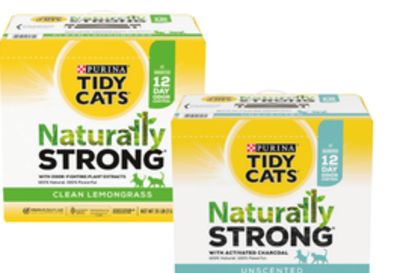 Tidy Cats Naturally Strong Cat Litter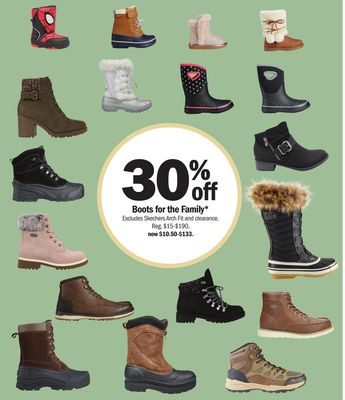 Boots for the Family*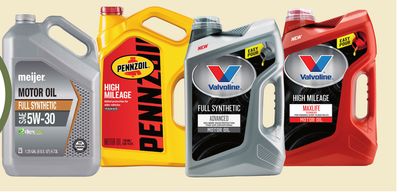 Engine Oil*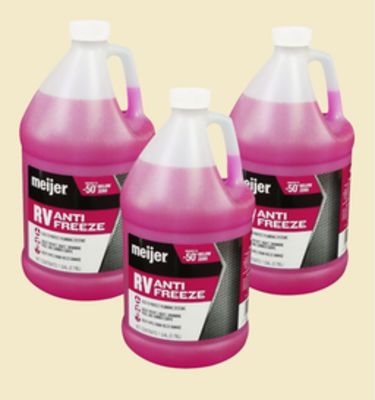 Meijer RV Ethanol Antifreeze*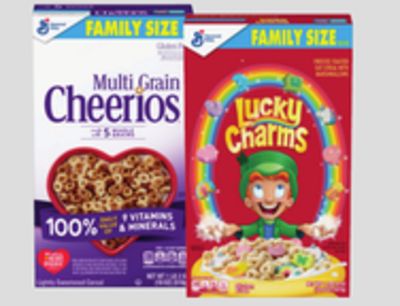 General Mills Family Size Cereal*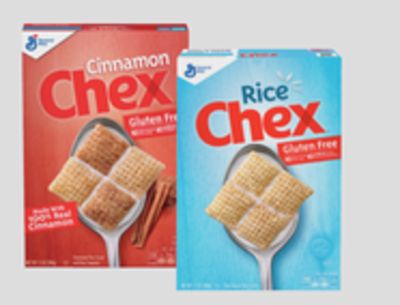 General Mills Chex Cereal*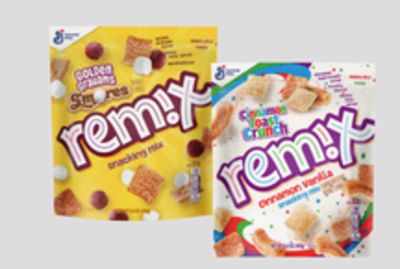 General Mills Remix Snacking Mix*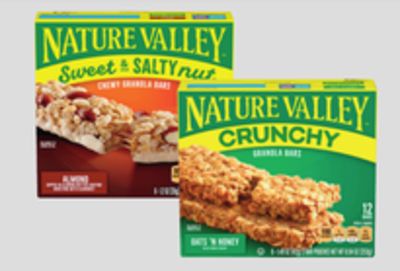 Nature Valley Crunchy or Sweet & Salty Nut Granola Bars*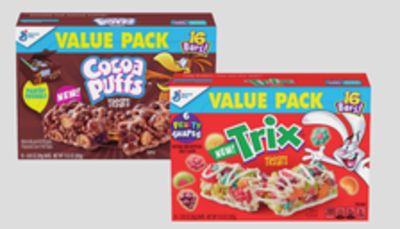 General Mills Value Pack Treats Bars*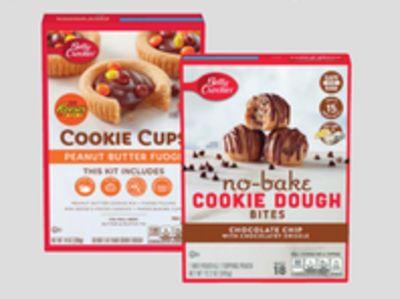 Betty Crocker No Bake Cookie Dough Bites Mix 12.2 oz. or Cookie Cups* 14-15.1 oz.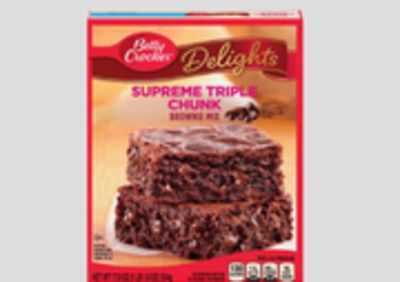 Betty Crocker Delights Brownie Mix*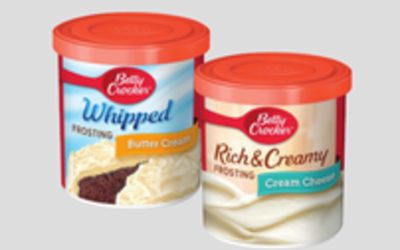 Betty Crocker Whipped or Rich & Creamy Frosting*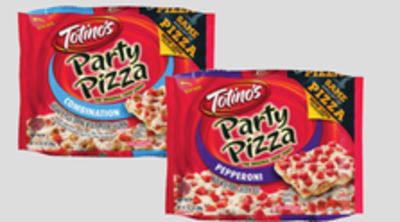 Totino's Frozen Party Pizzas*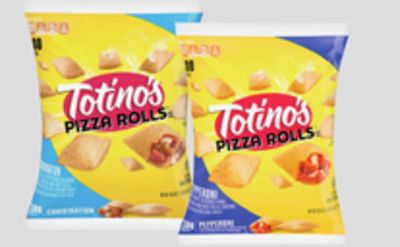 Totino's Frozen Pizza Rolls*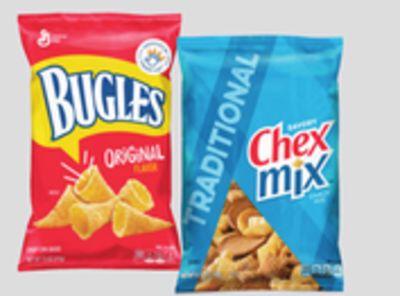 Chex Mix 7.5-8.75 oz. or Bugles Corn Snacks* 7.5 oz.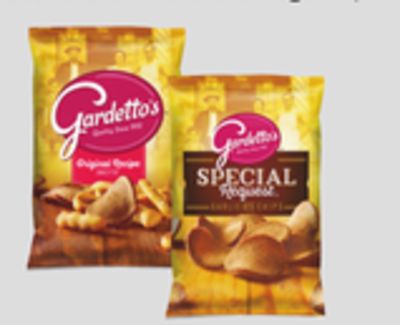 Gardetto's Snack Mix*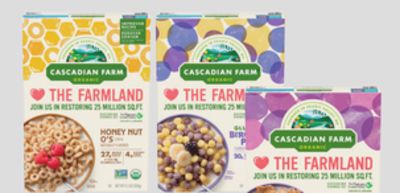 Cascadian Farm Organic Cereal*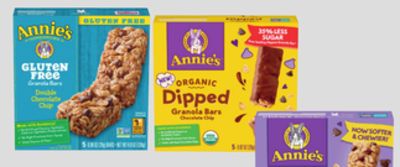 Annie's Granola Bars*

Pillsbury Cookies*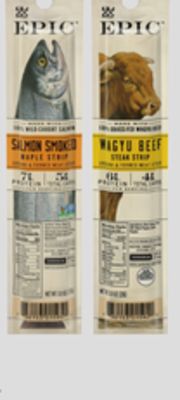 Epic Wagyu Beef or Salmon Fillet Strips*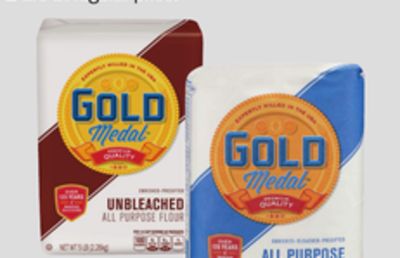 Gold Medal All Purpose Flour*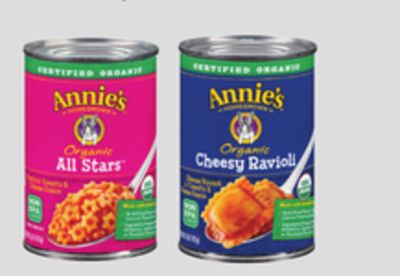 Annie's Organic Canned Pasta*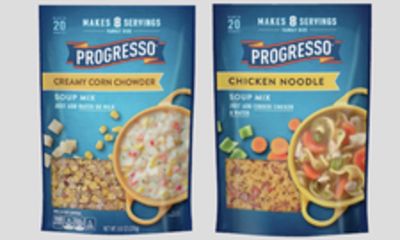 Progresso Dry Soup Mix*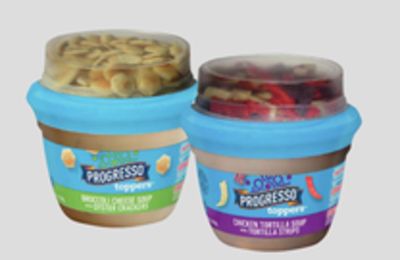 Progresso Toppers Soup*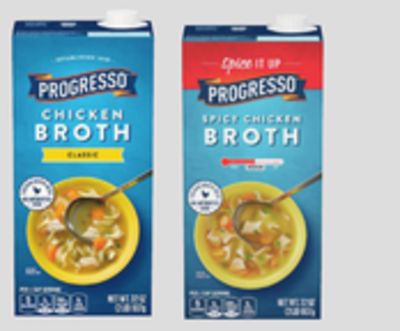 Progresso Broth*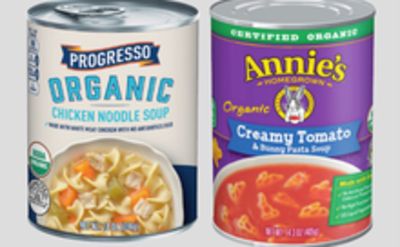 Progresso Organic or Gluten Free Soup 14-14.3 oz. or Annie's Soup* 14-14.3 oz.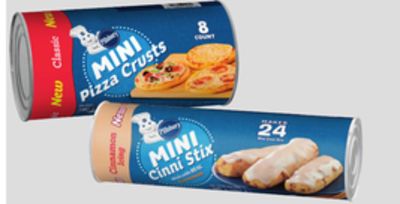 Pillsbury Pizza Crust 11-16.3. oz., Breadsticks, French Bread or Cornbread Swirls 11 oz. or Mini Cinni Stix* 12.7 oz.

Pillsbury Pie Crusts*
Pillsbury Cookie Dough Poppins*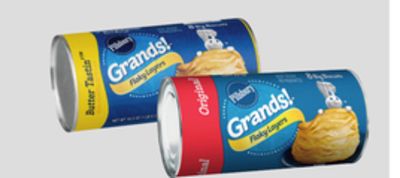 Pillsbury Grands! Biscuits*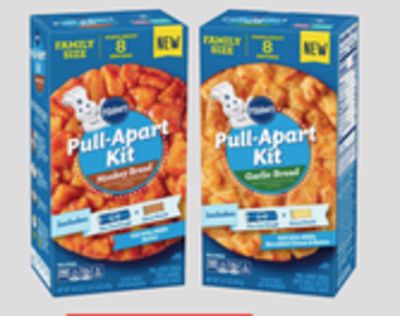 Pillsbury Pull-Apart Bites*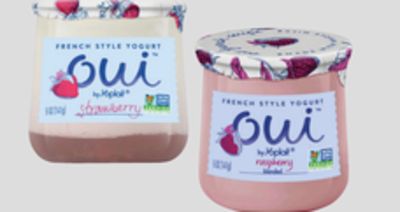 Yoplait OUI Yogurt*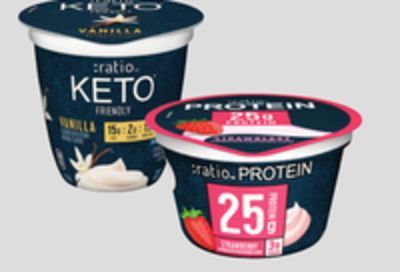 :ratio Protein or Keto Friendly Yogurt*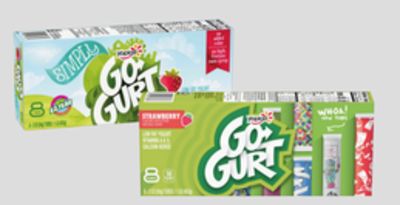 Yoplait Go-Gurt Yogurt*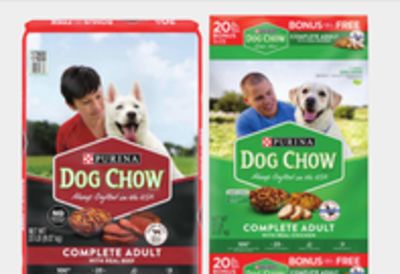 Purina Dog Chow dry Dog Food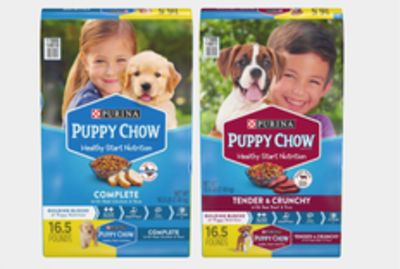 Purina Puppy Chow Dry Dog Food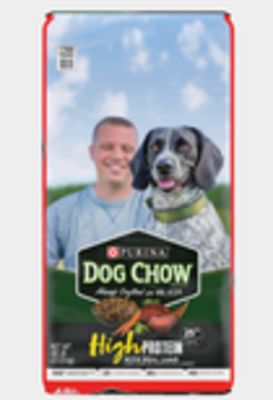 Purina Dog Chow High Protein Dry Dog Food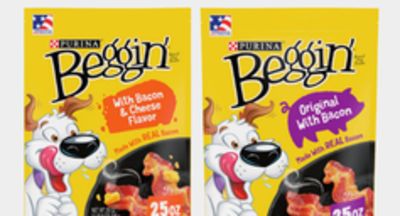 Beggin' Dog Treats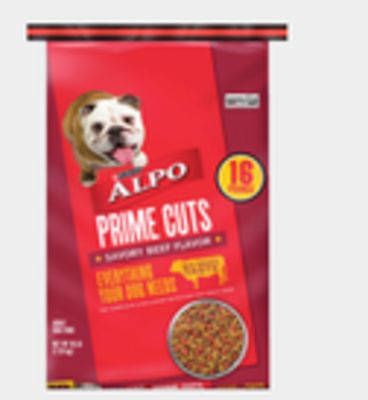 Alpo Prime Cuts Dry Dog Food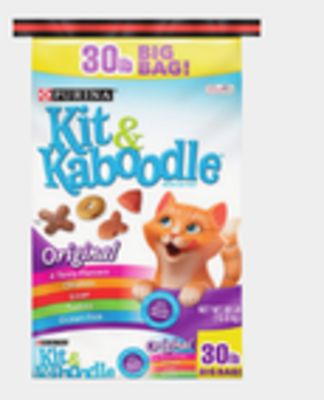 Kit & Kaboodle Dry Cat Food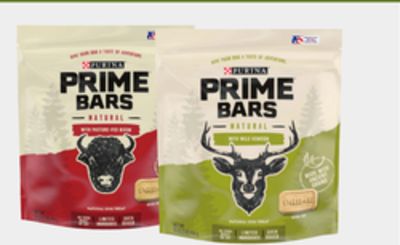 Prime Bars Dog Treats*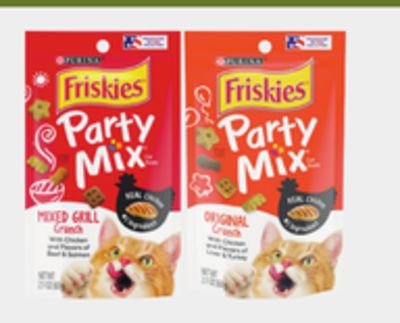 Friskies Party Mix Cat Treats*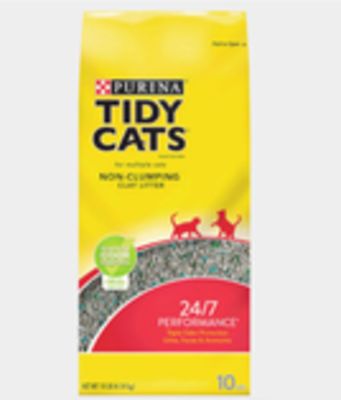 Tidy Cats Non-Clumping Cat Litter*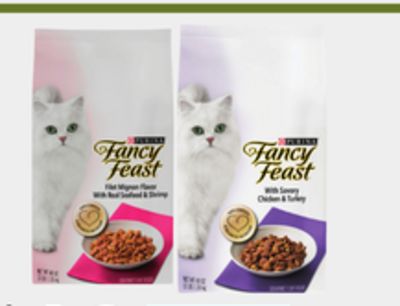 Fancy Feast Dry Cat Food*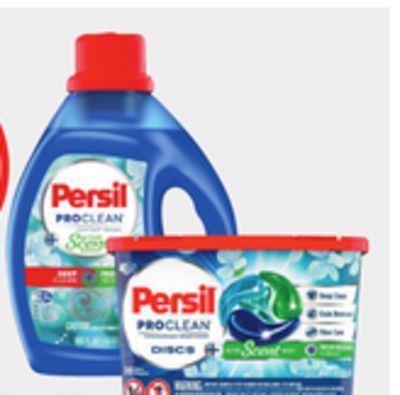 Persil Liquid Laundry Detergent 100 oz. or Discs* 38-40 ct.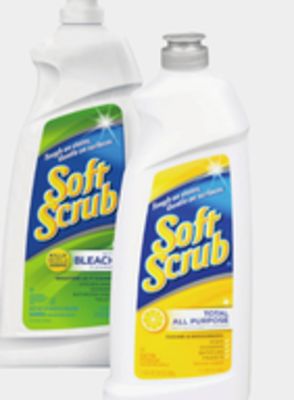 Soft Scrub Cleanser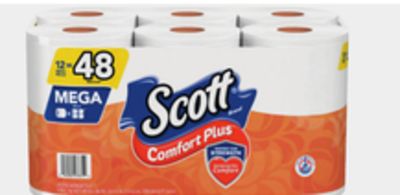 Scott Comfort Plus Bath Tissue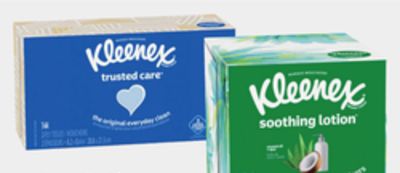 Kleenex Facial Tissue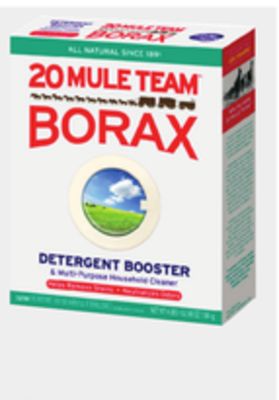 20 Mule Team Borax Powder Laundry Booster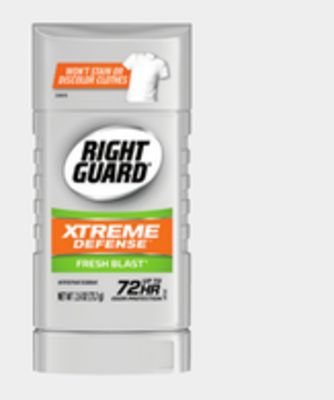 Right Guard Xtreme Deodorant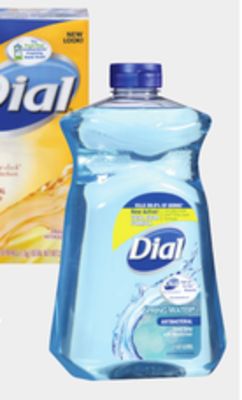 Dial Bar Soap 8 ct. or Liquid Soap Refills 32-52 oz.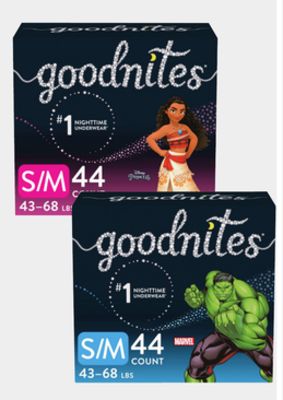 Goodnites Boys' or Girls' Youth Pants*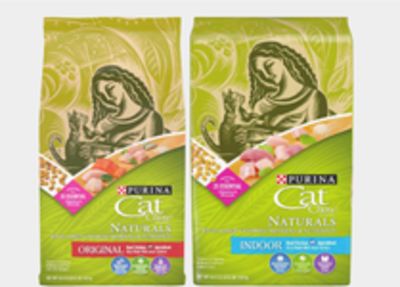 Purina Cat Chow Naturals Dry Cat Food*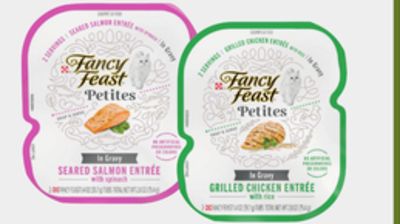 Fancy Feast Petites Single Serve Wet Cat Food*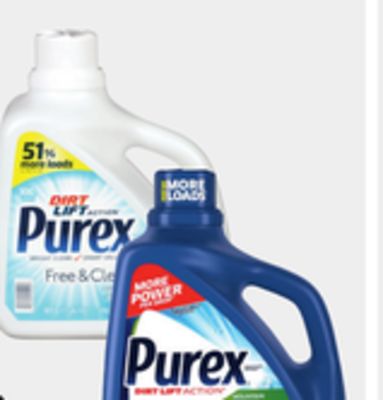 Purex Liquid Laundry Detergent*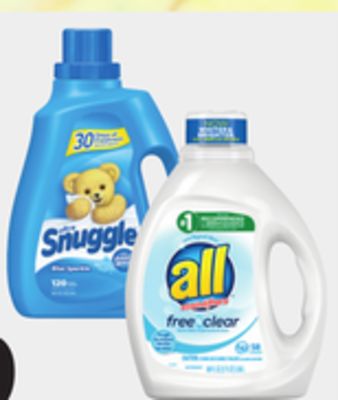 All Liquid Laundry Detergent 88-100 oz. or Mighty Pacs 32 ct. or Snuggle Liquid 95-96 oz., Sheets 200-230 ct., Scent Shakes 19 oz. or Scented Booster* 56 ct.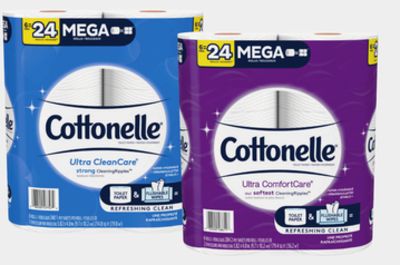 Cottonelle Bath Tissue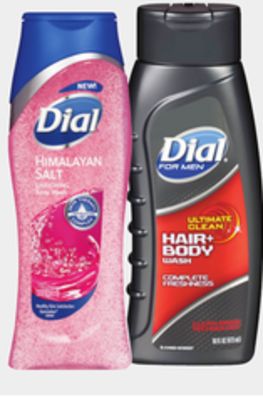 Dial or Tone Body Wash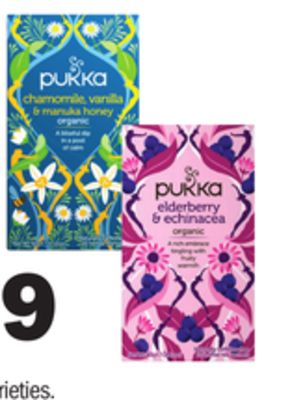 Pukka Tea