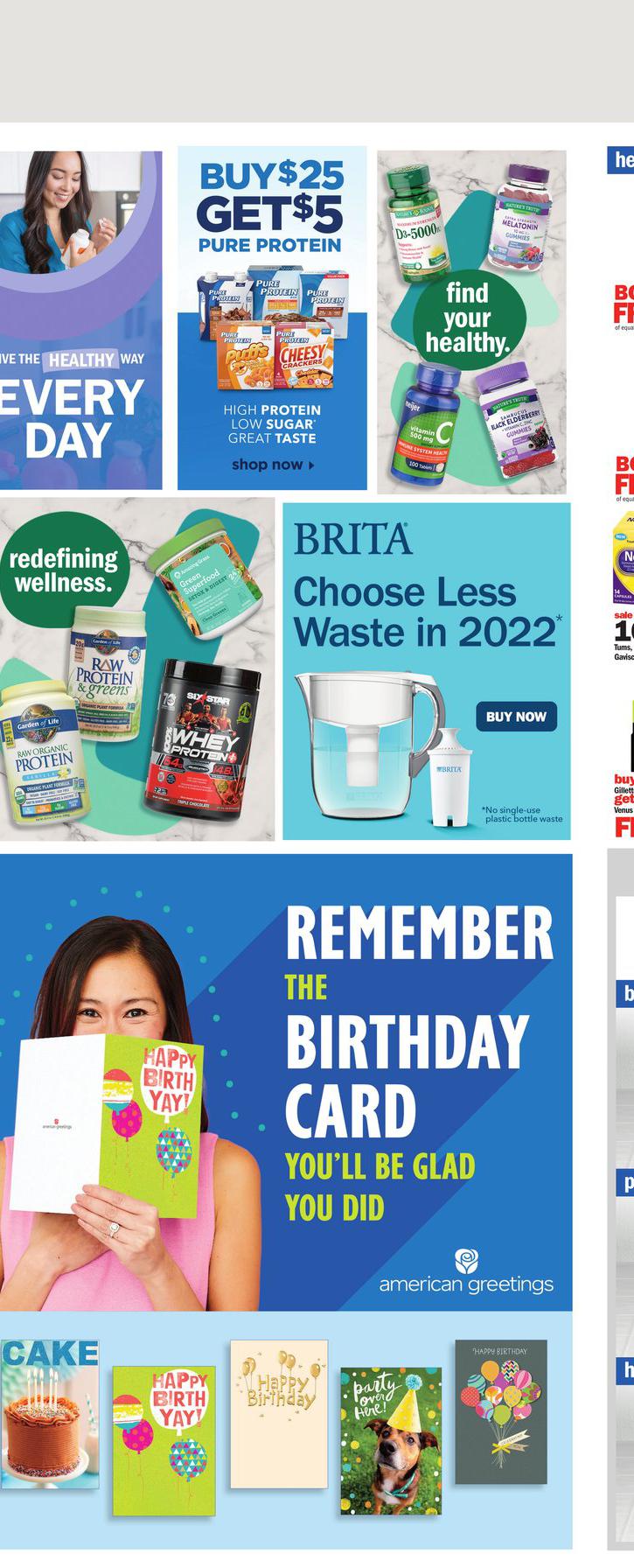 Weekly Ad
---
The Weekly Ad, which is valid in Meijer markets between 01/09/2022 - 01/16/2022, consists of 24 pages. The most expensive product of the brochure is BISSELL® ProHeat 2X Revolution Pet Carpet Cleaner* priced at $258.99, the cheapest product at $0.99 is Zucchini or Yellow Squash.
You can use the page previews below to navigate the brochure pages.
---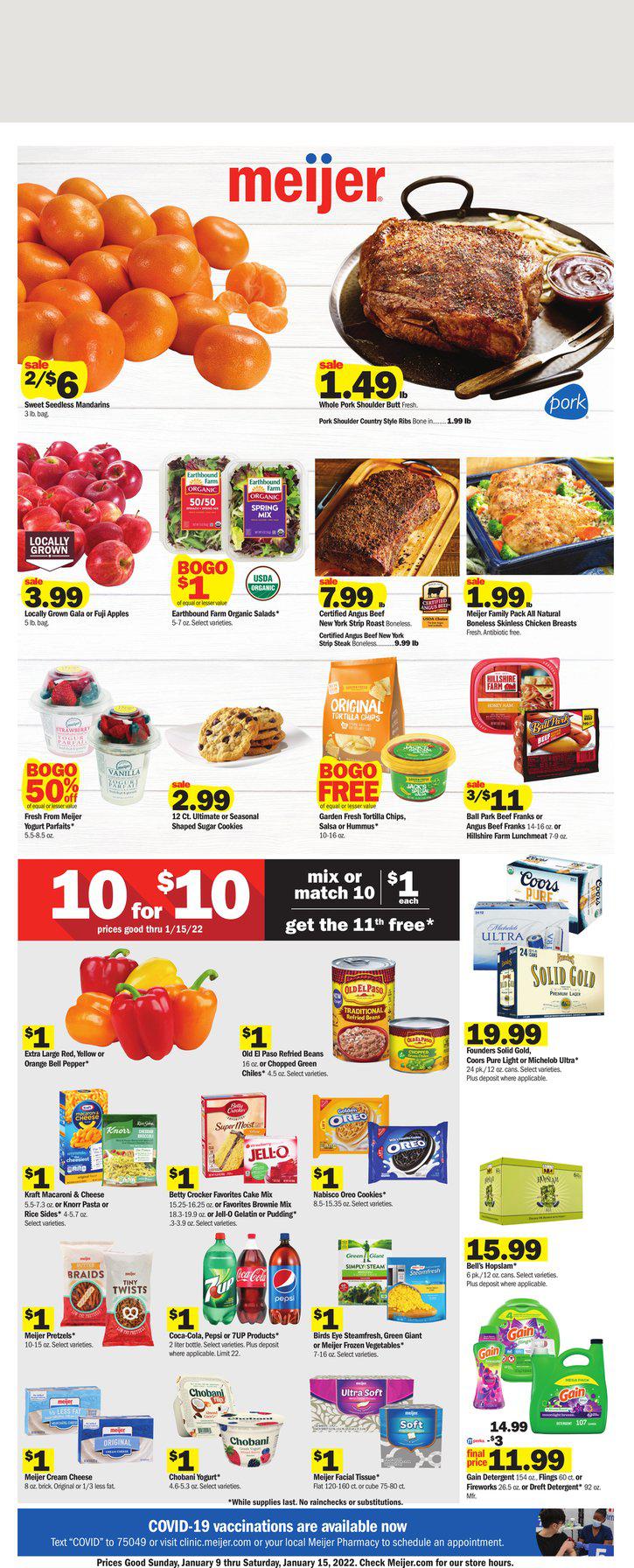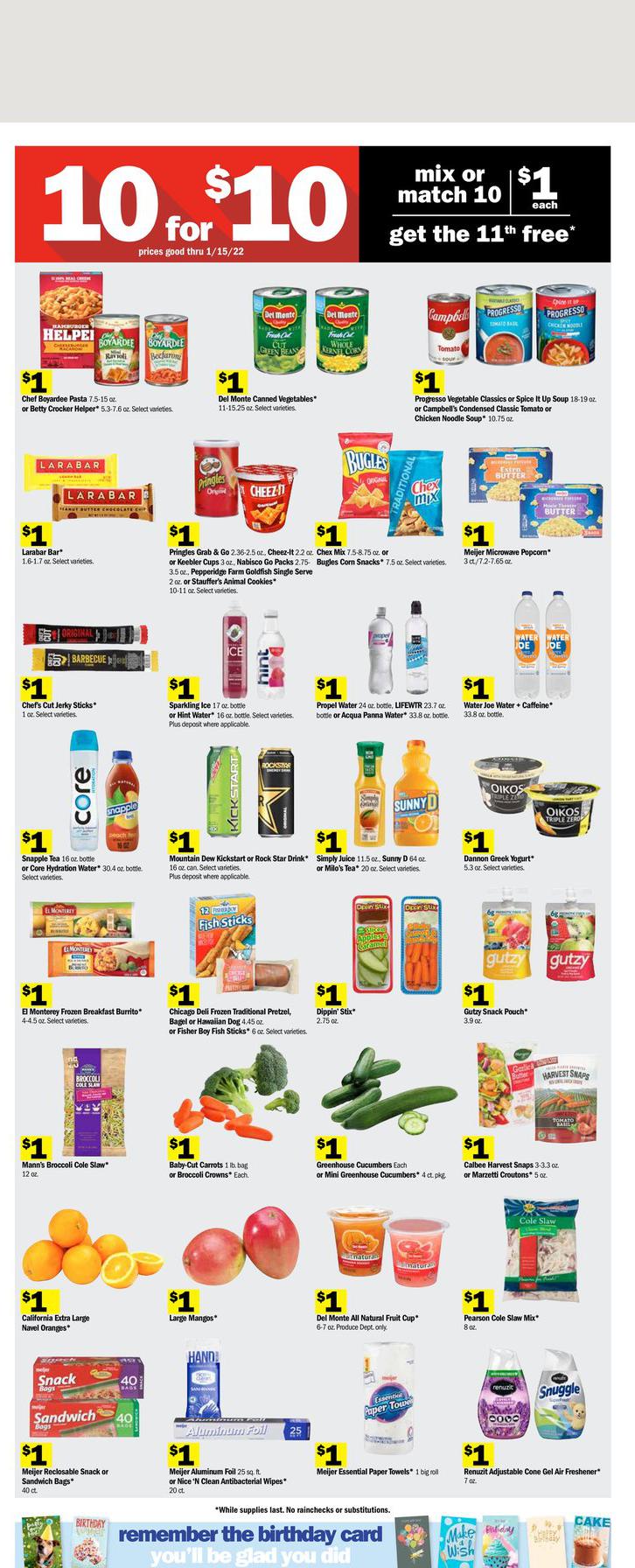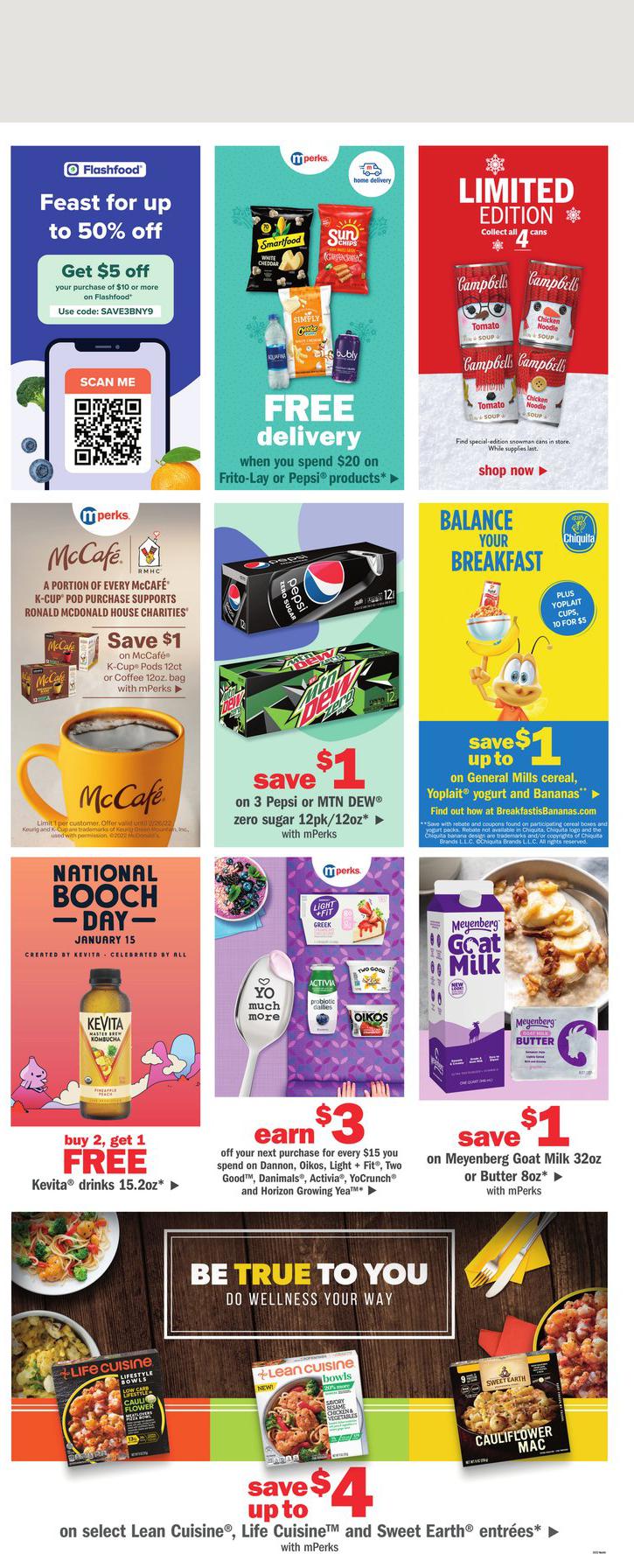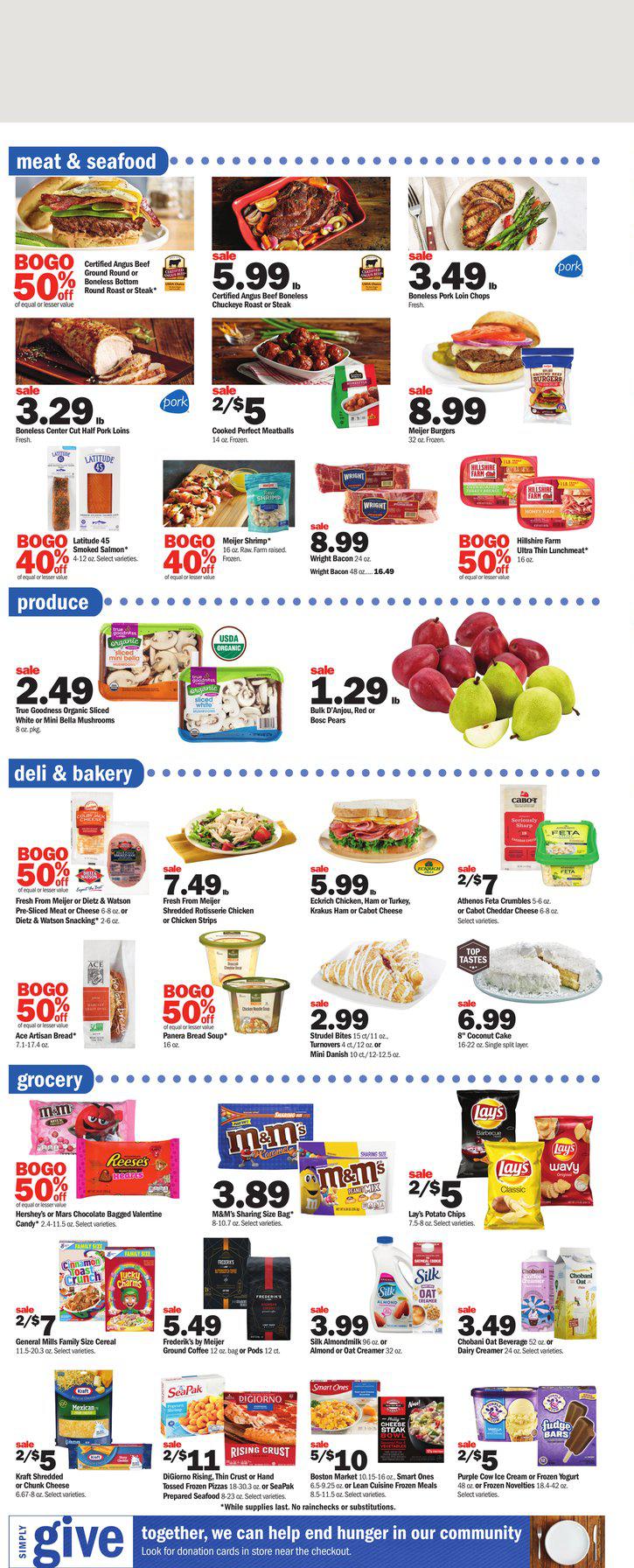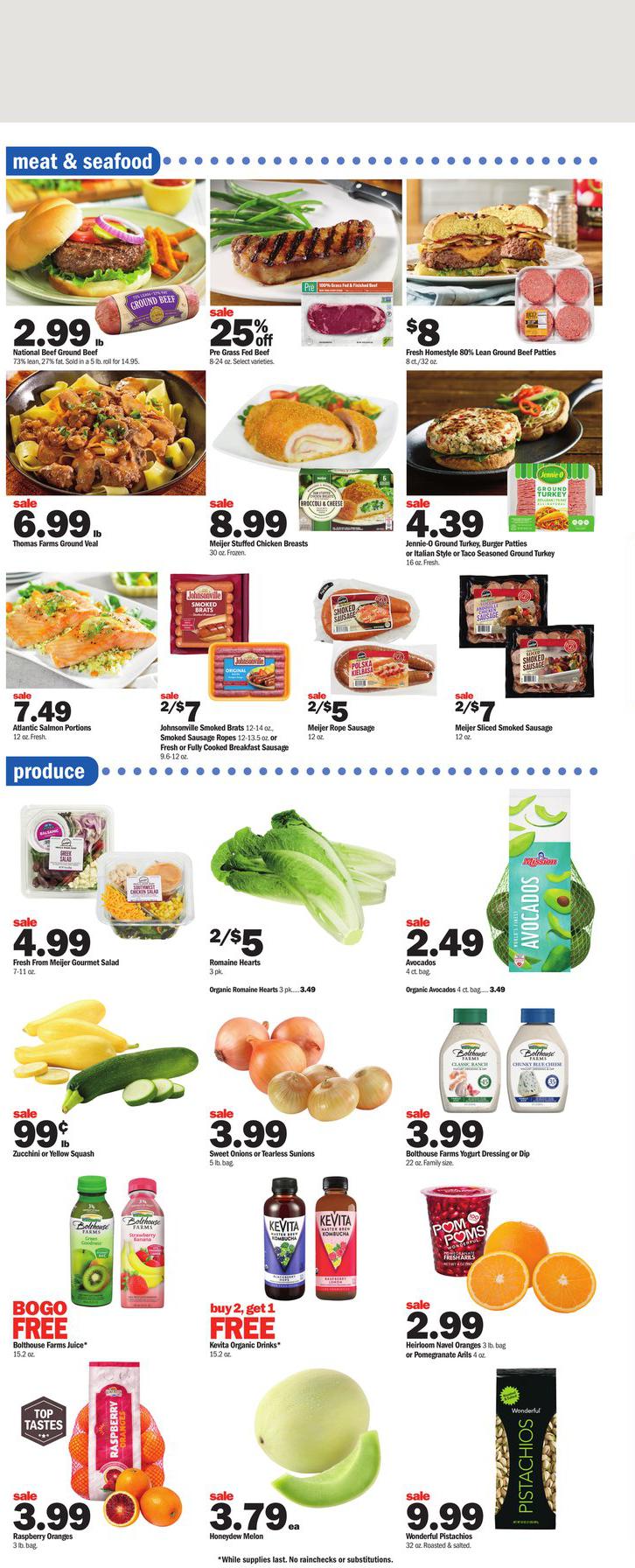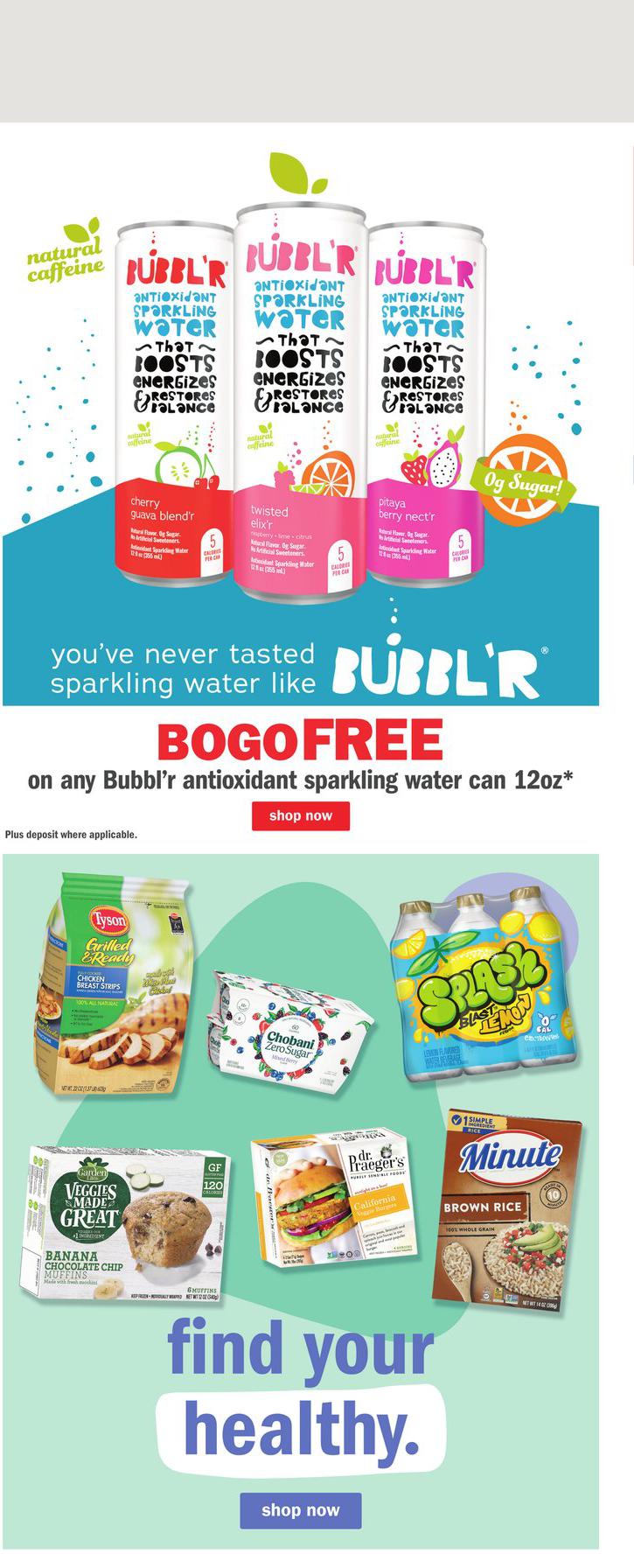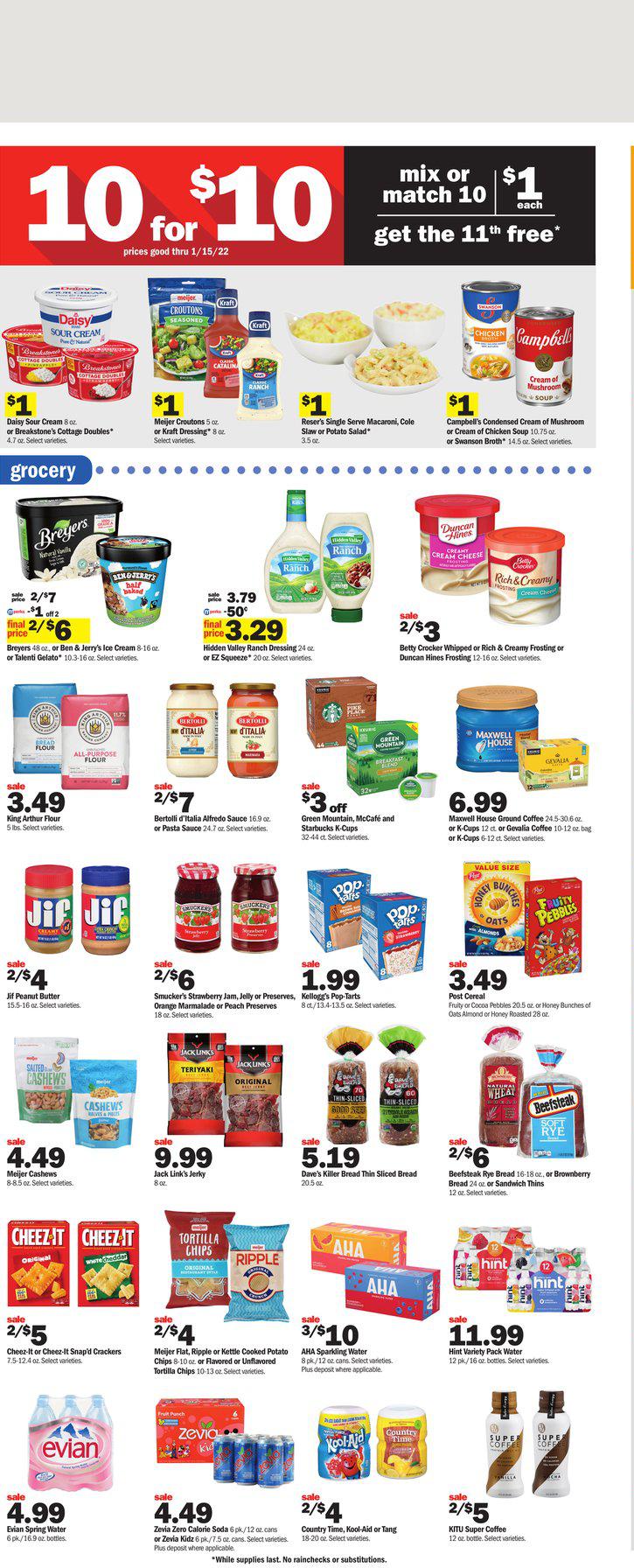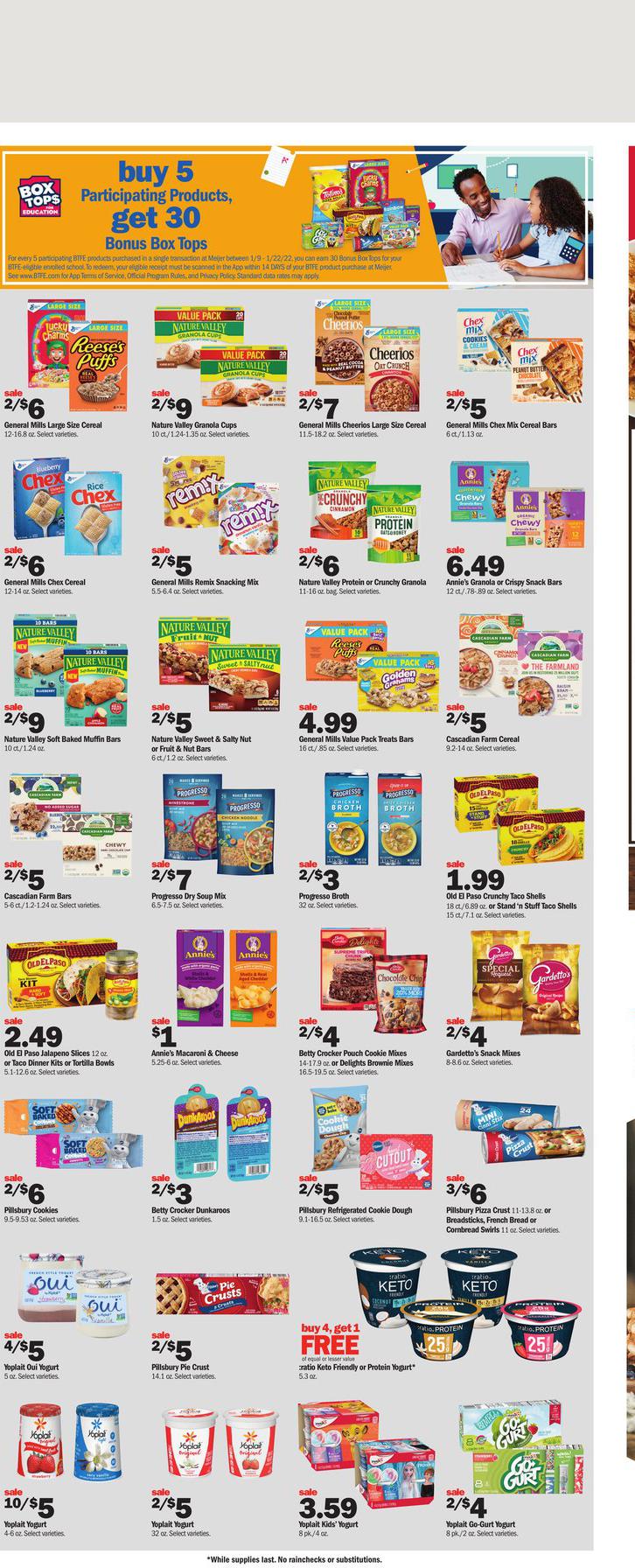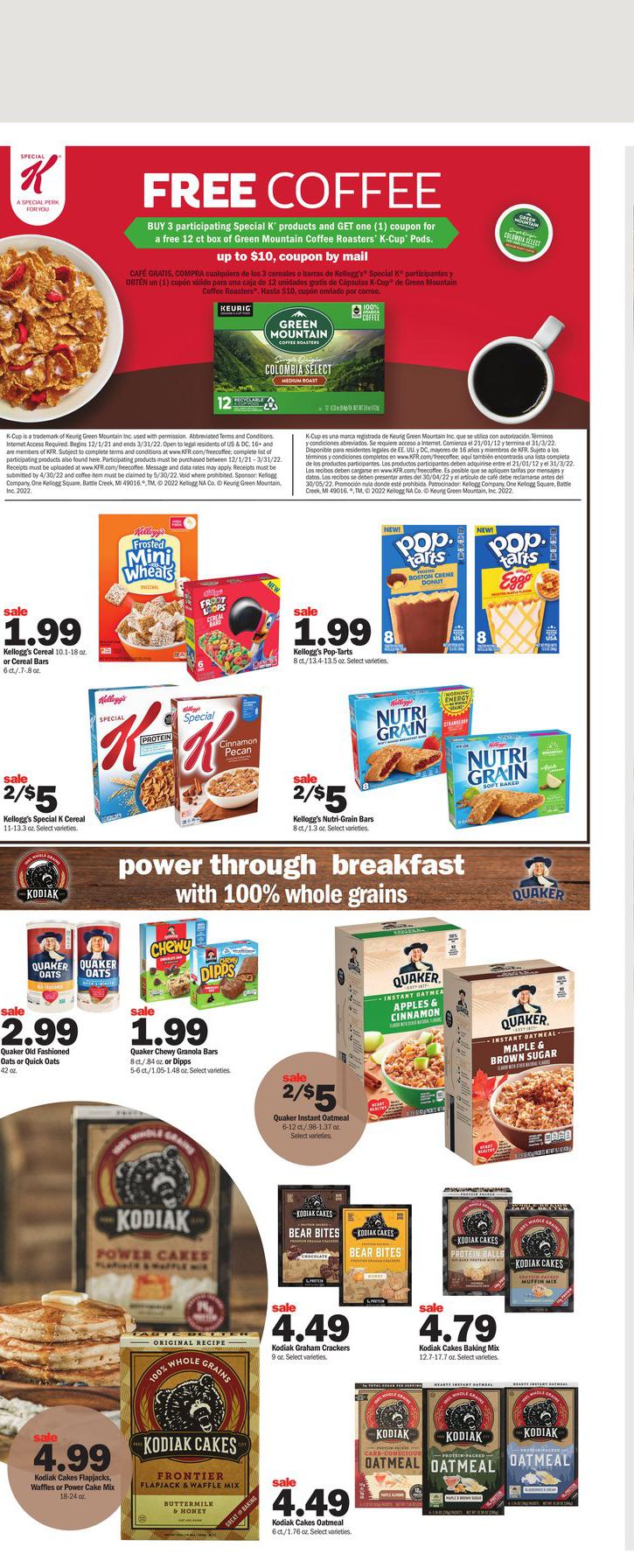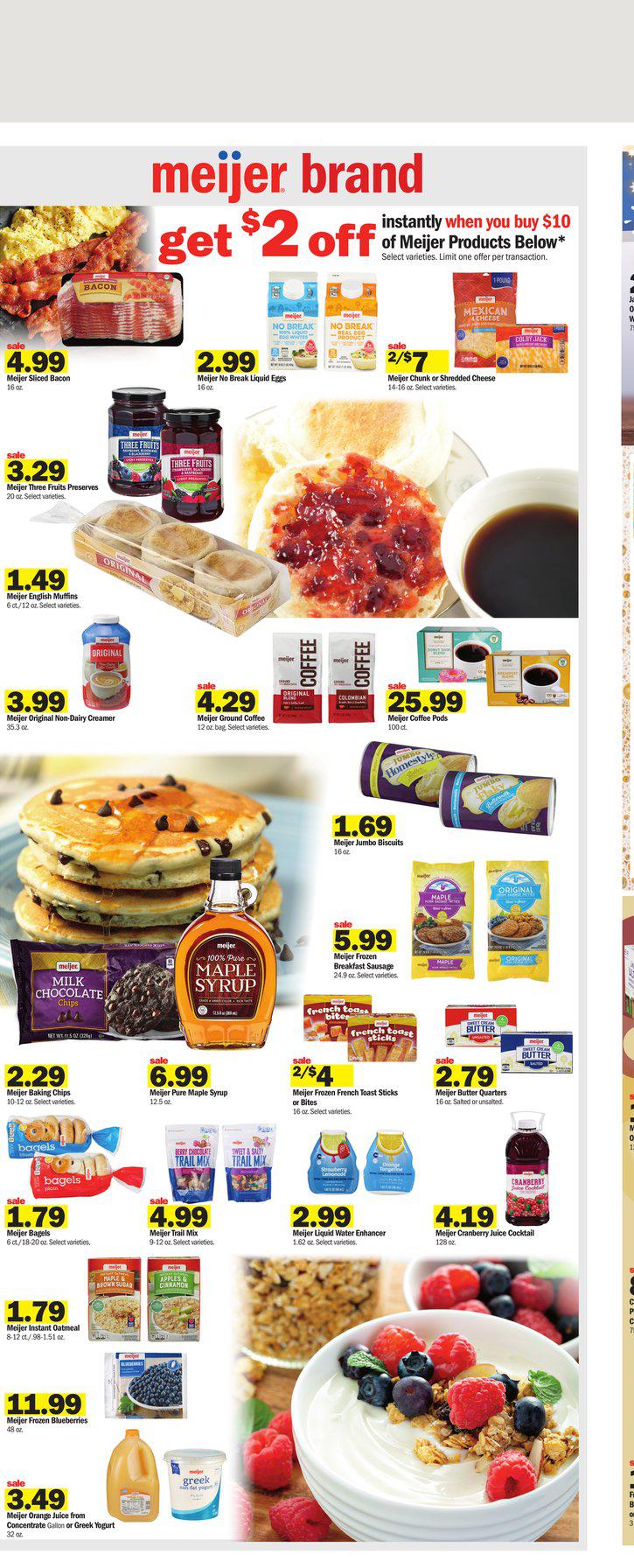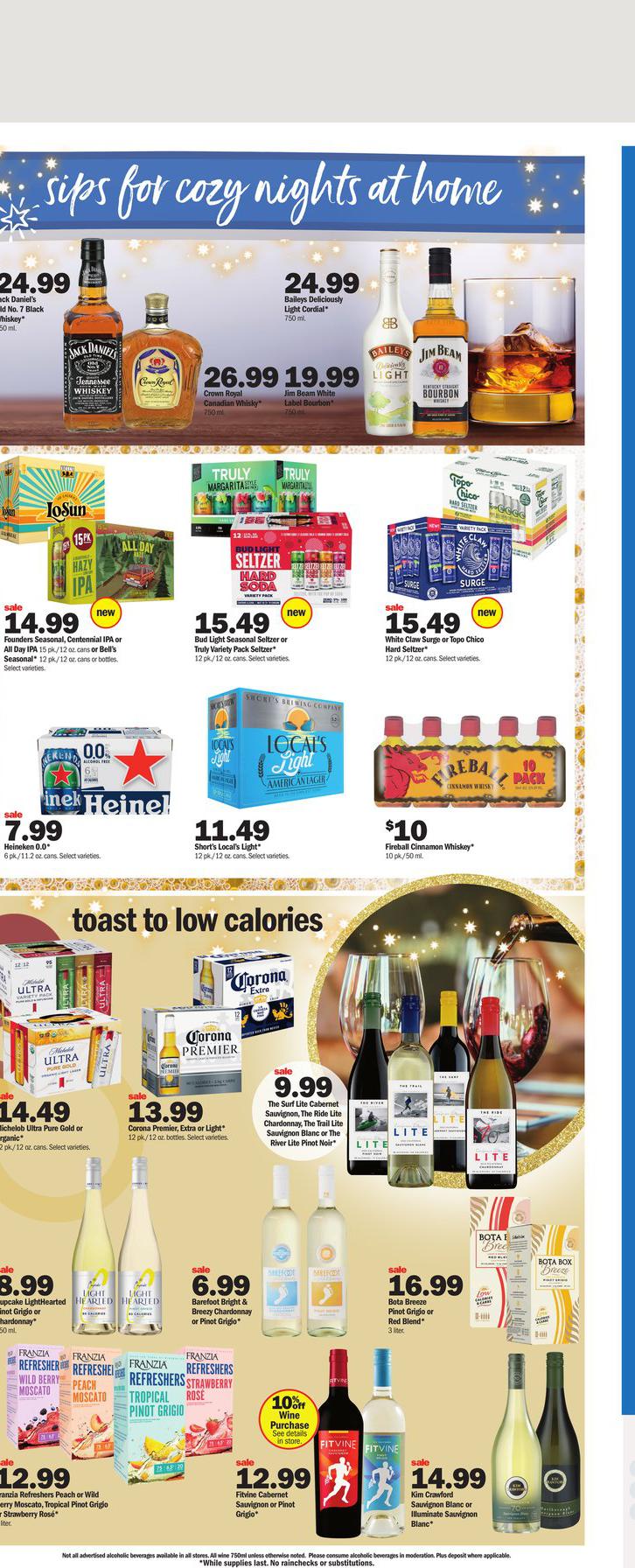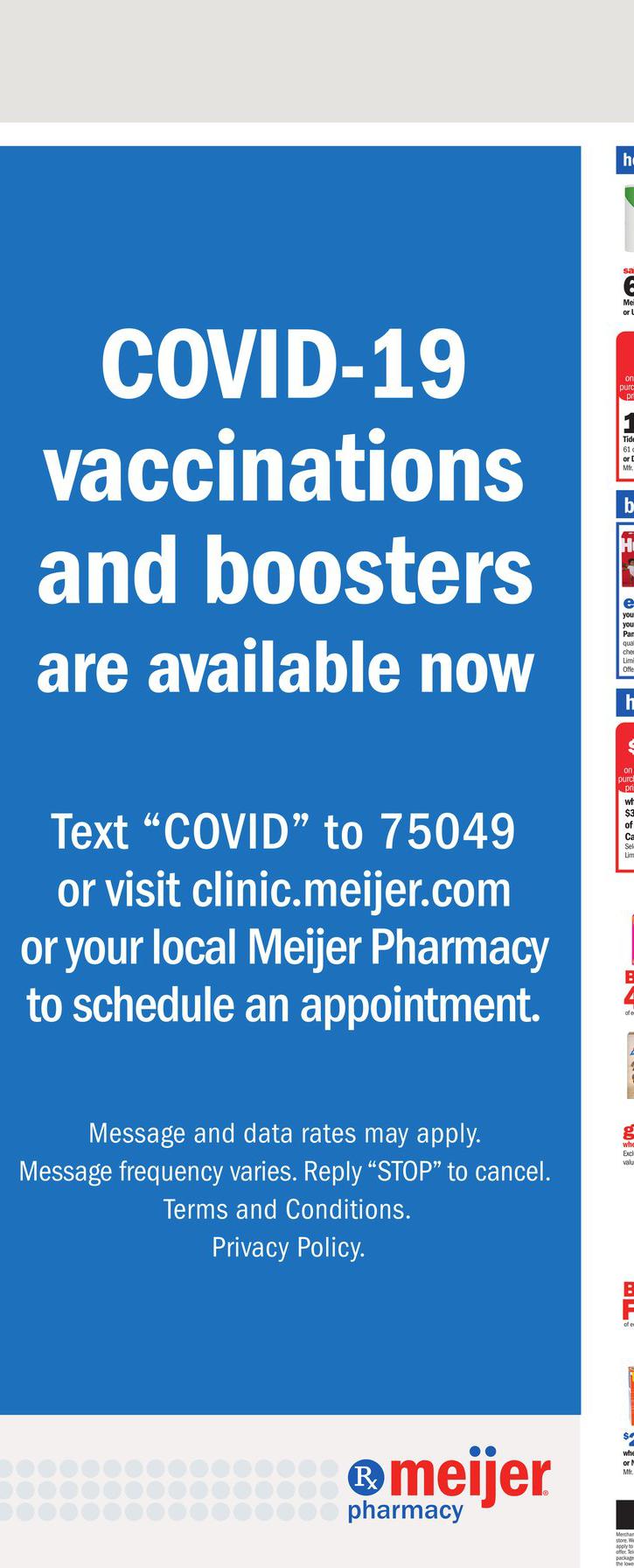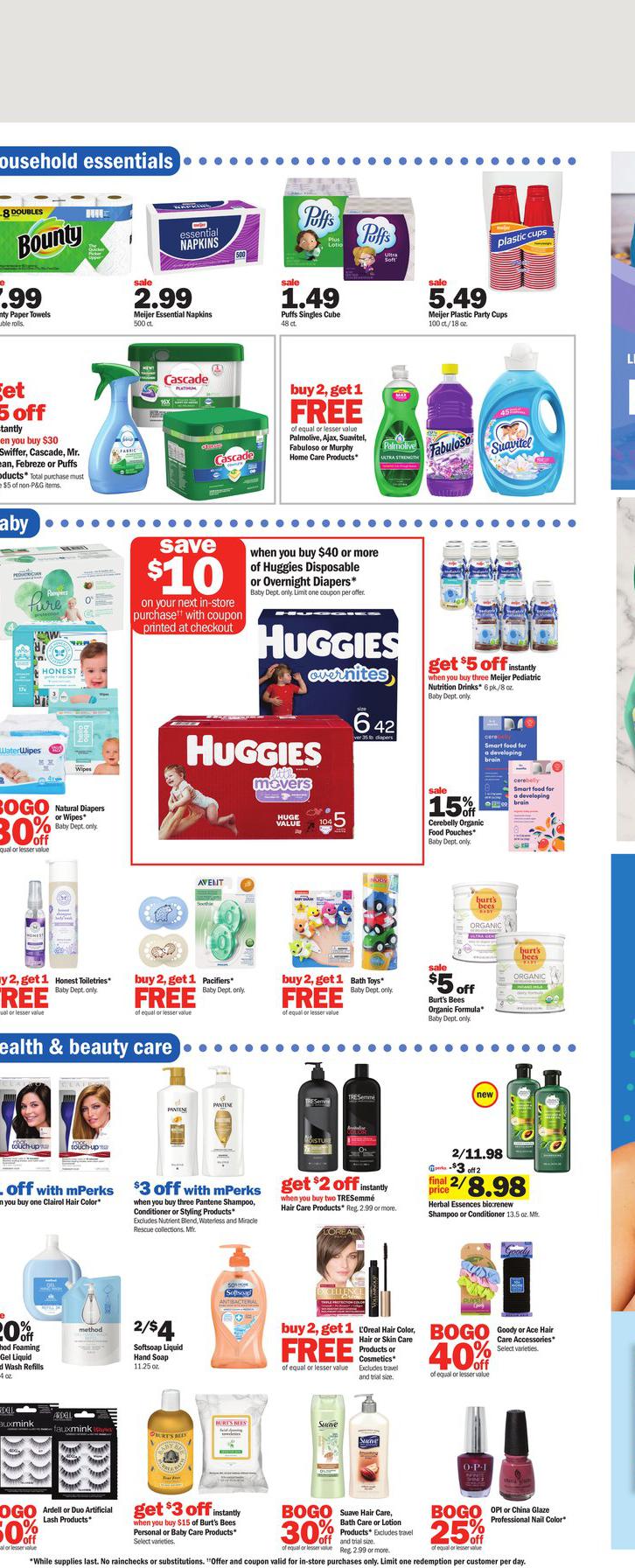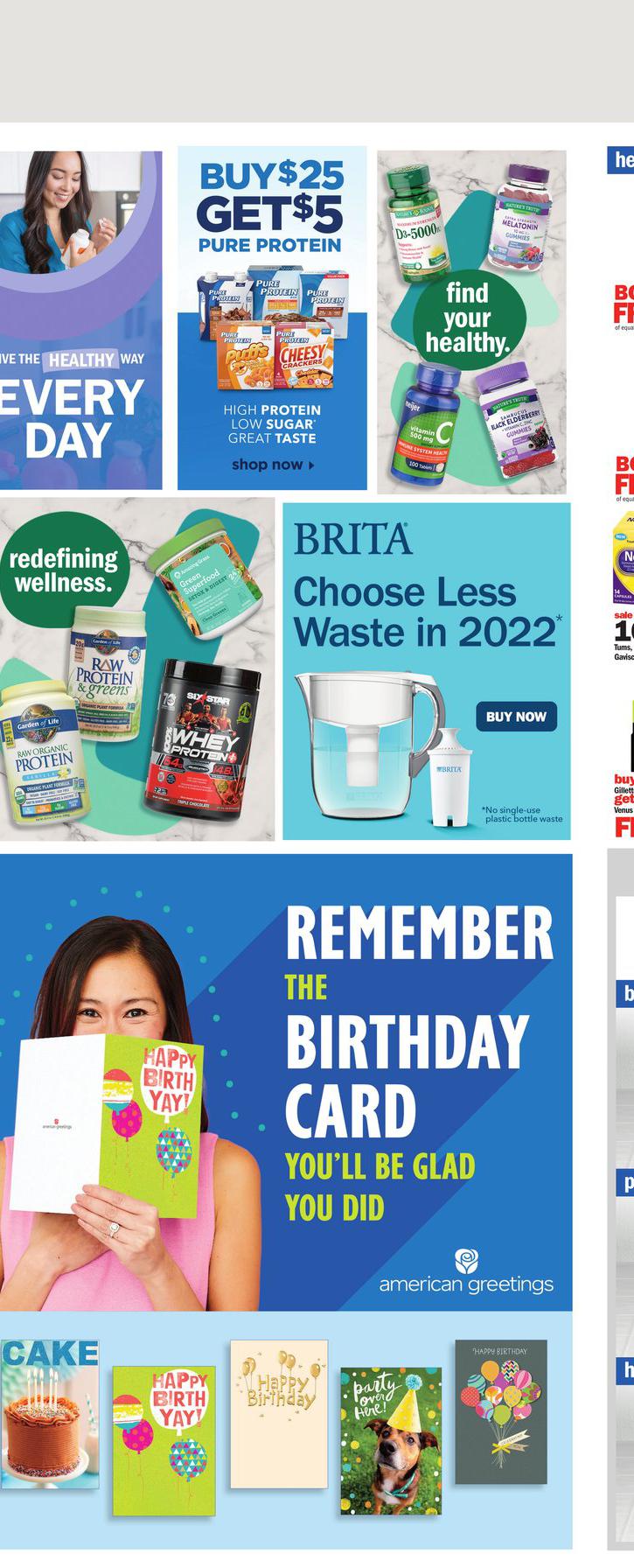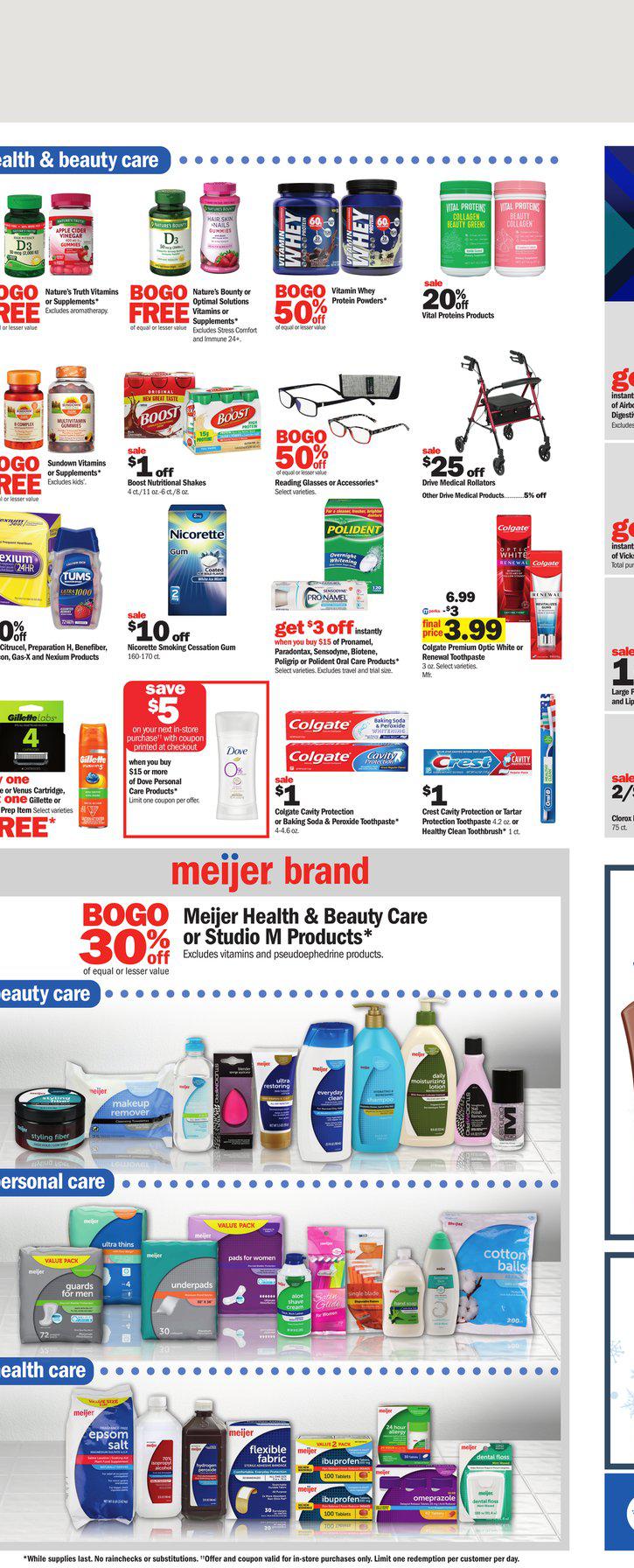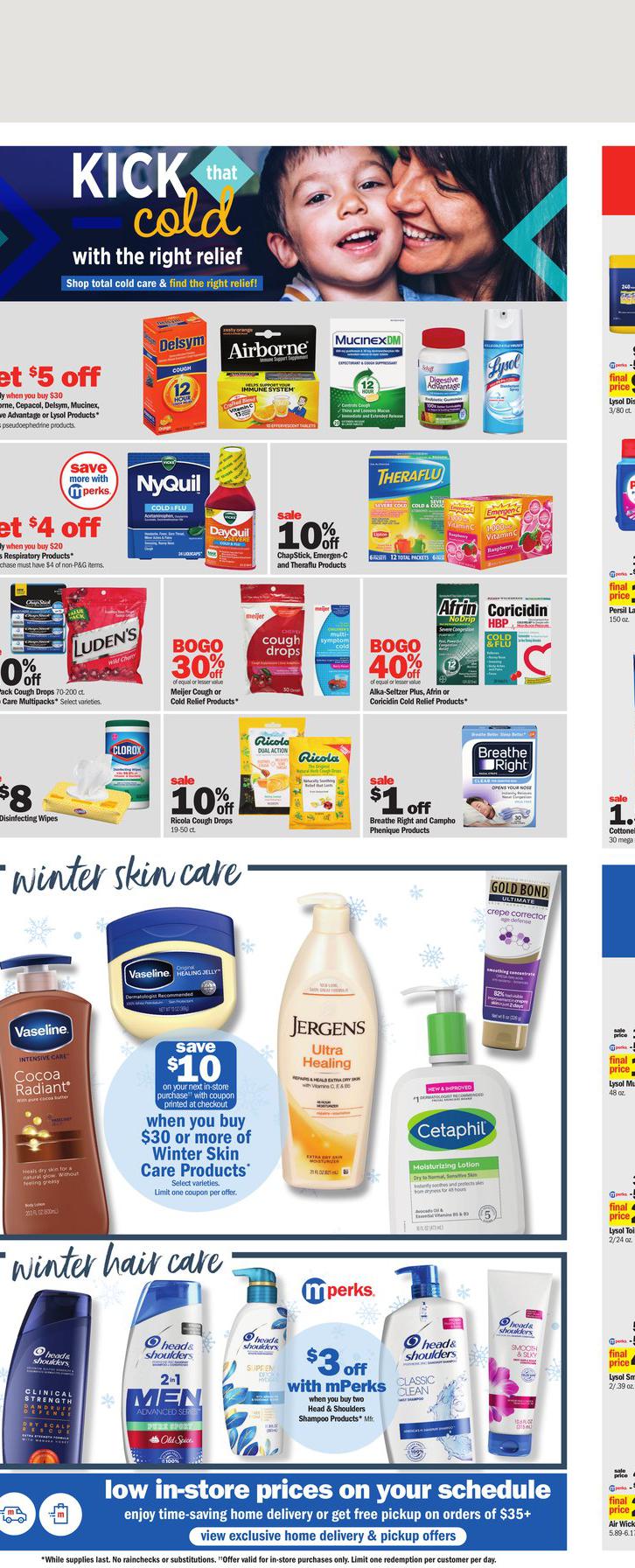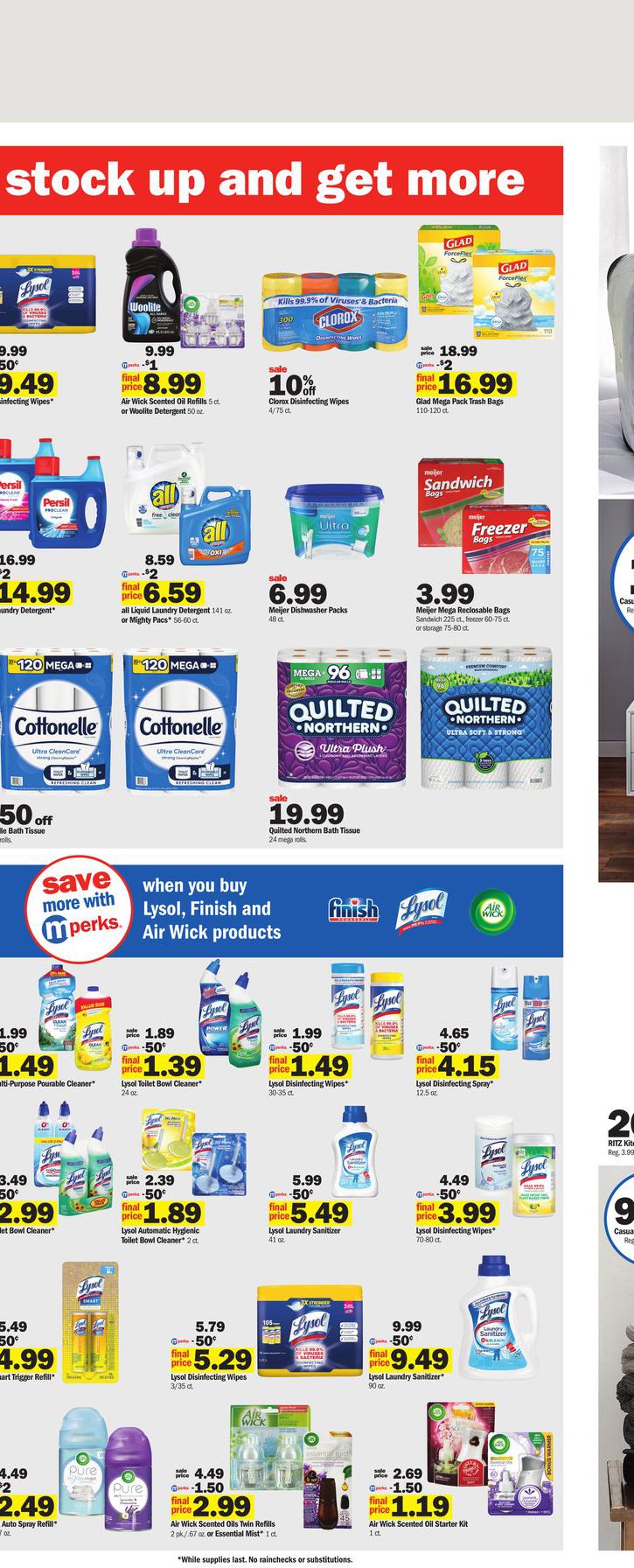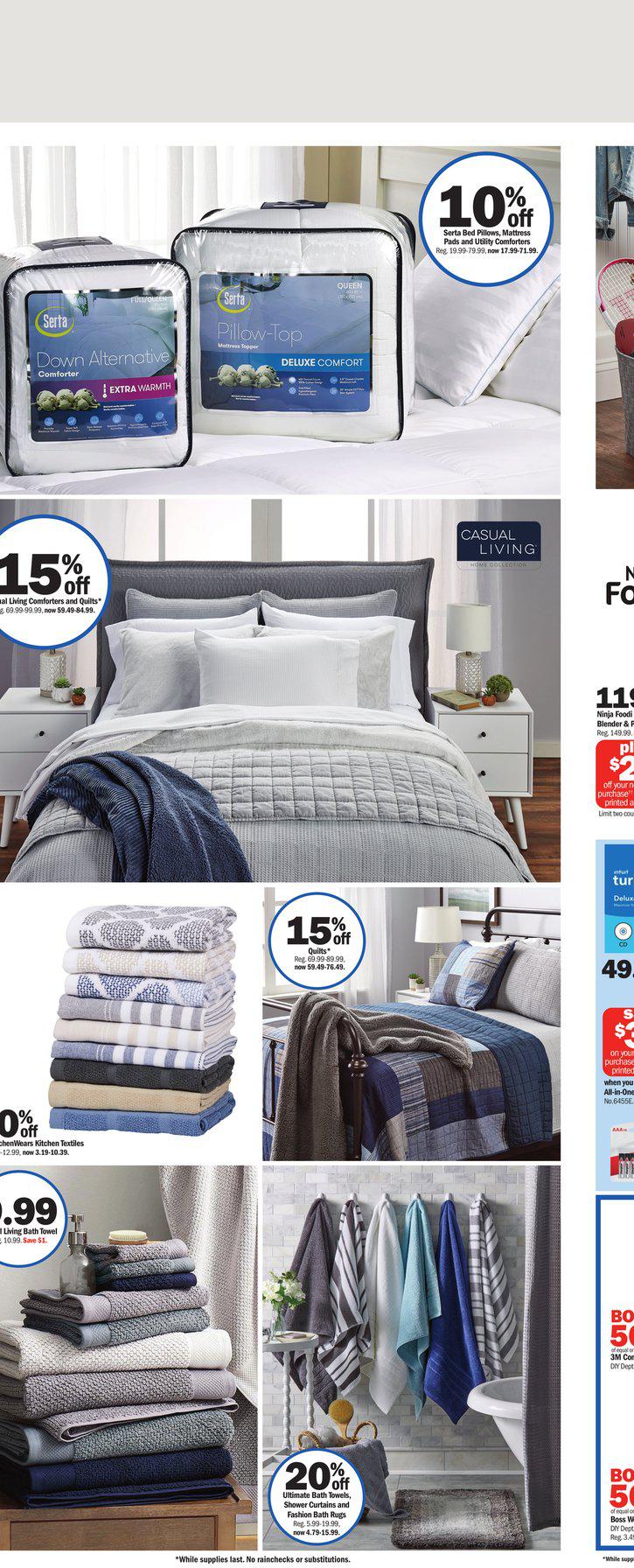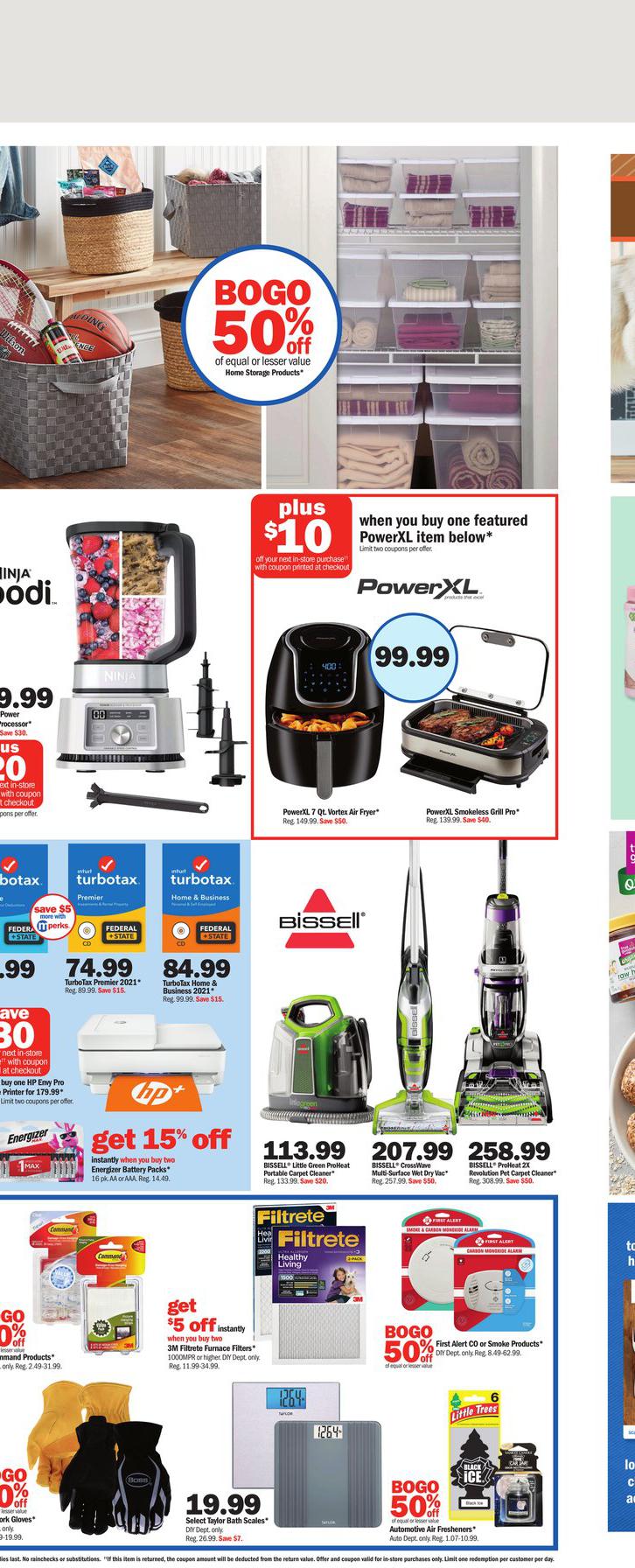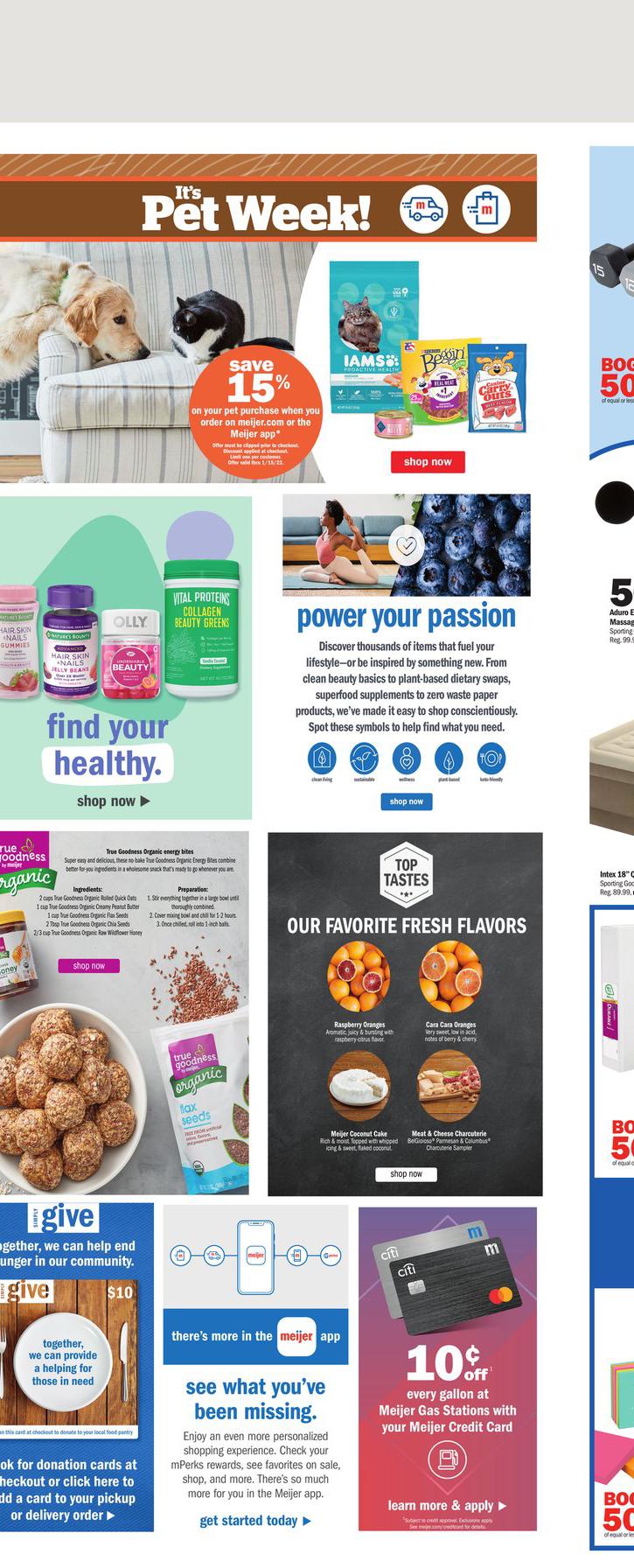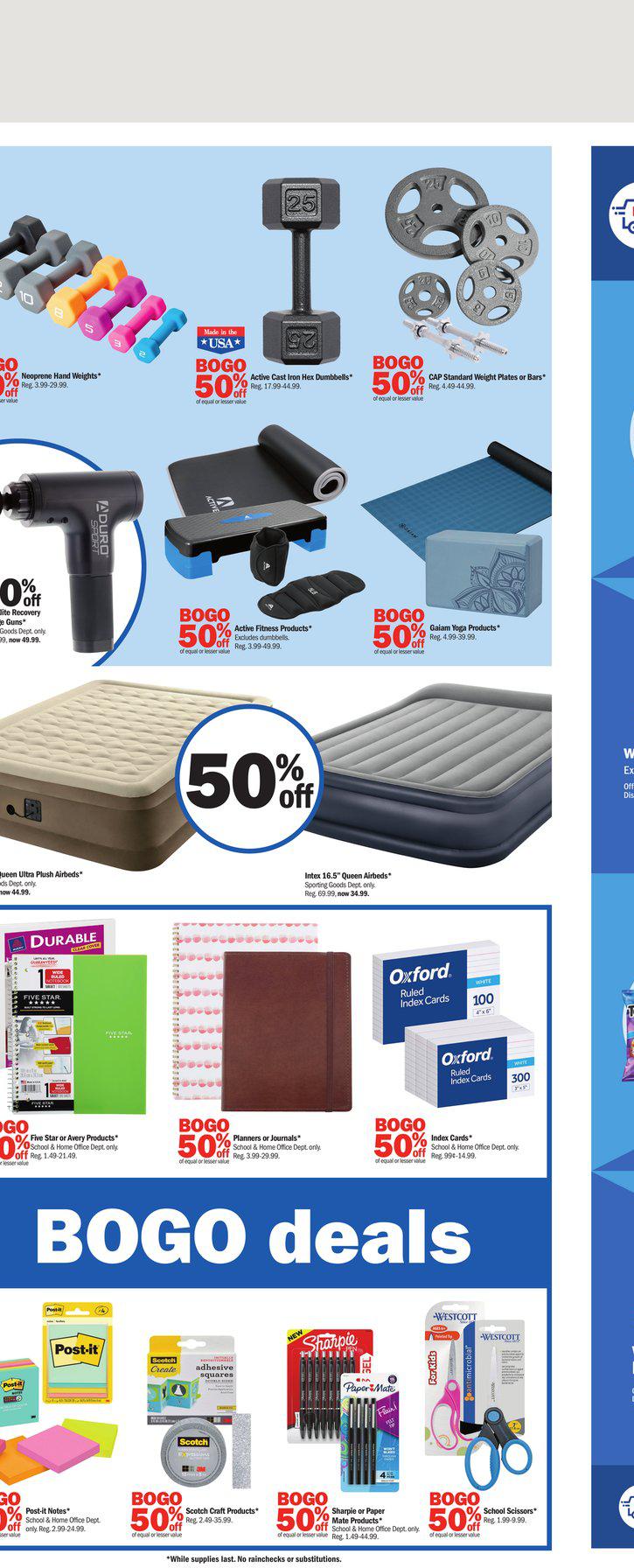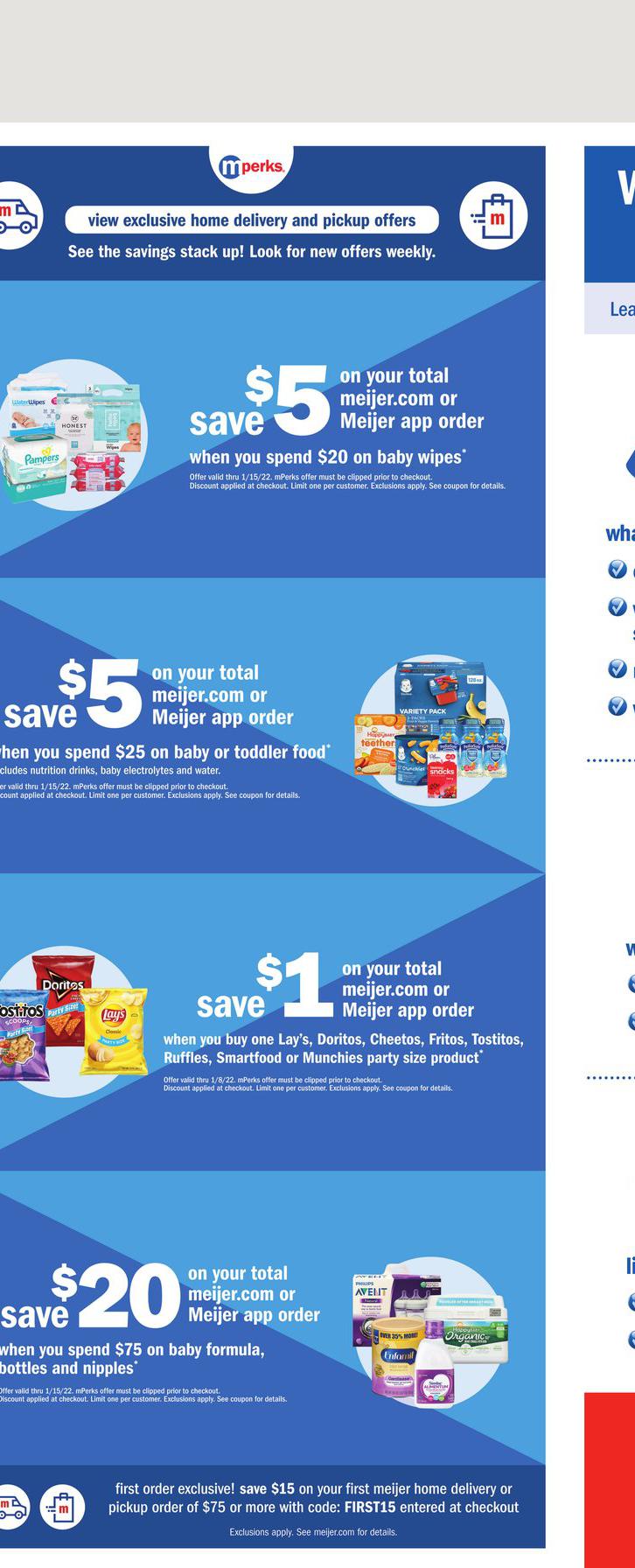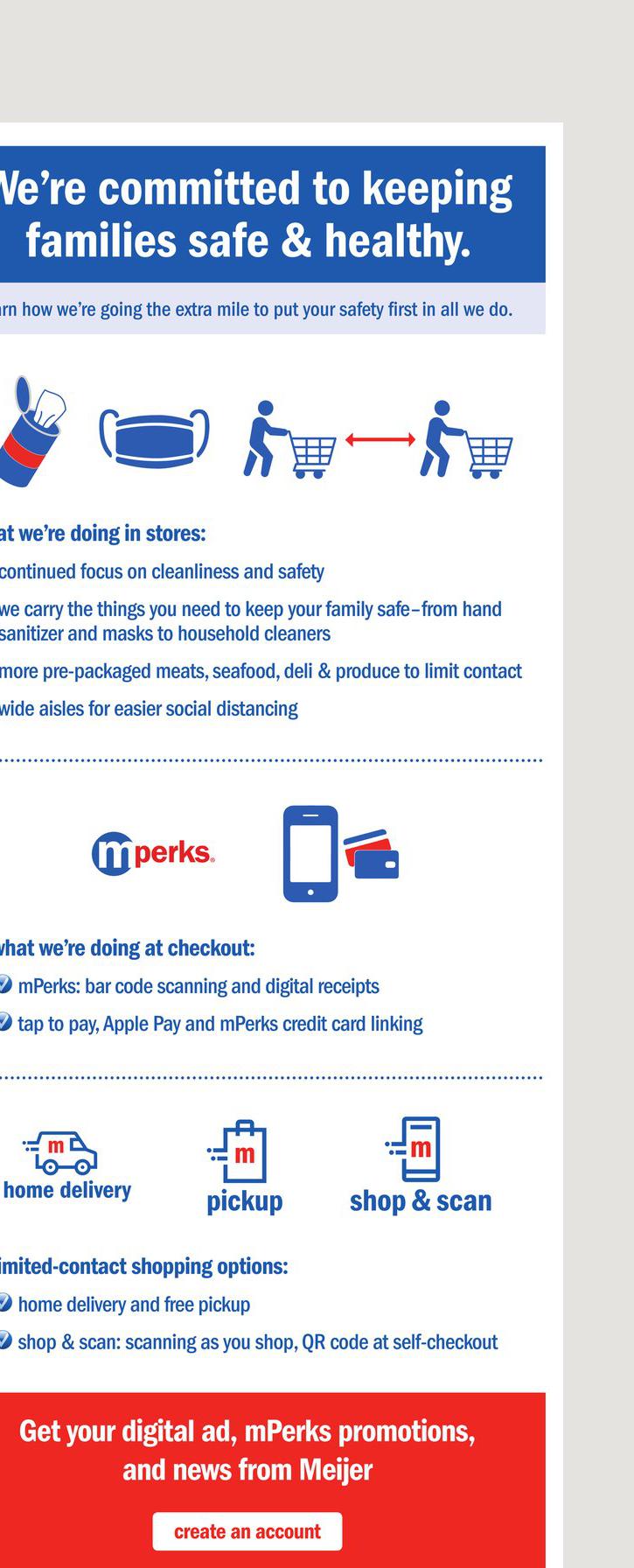 | Market | Flyer | Date |
| --- | --- | --- |
| | Tech Guide Ad | 07/24/2022 |
| | Weekly Ad | 07/24/2022 |
| | Weekly Ad | 07/31/2022 |
| | Softlines Clearance Ad | 07/31/2022 |
| | Peaches and Canning Ad | 07/29/2022 |
| | Softlines Clearance | 08/04/2022 |
| | Pets Ad | 08/07/2022 |
| | Weekly Ad | 08/07/2022 |
| | Colorful Planet Ad | 08/07/2022 |
| | Softlines Clearance | 08/11/2022 |
Products in the Flyer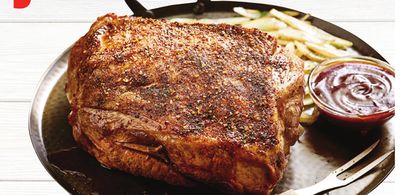 Whole Pork Shoulder Butt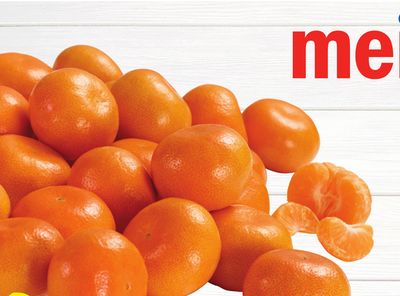 Sweet Seedless Mandarins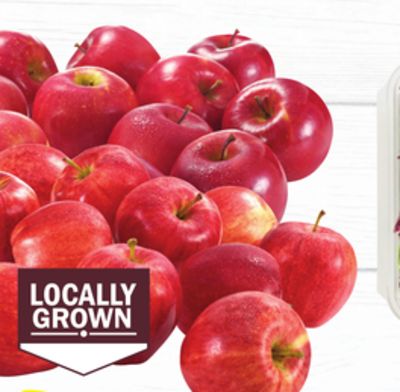 Locally Grown Gala or Fuji Apples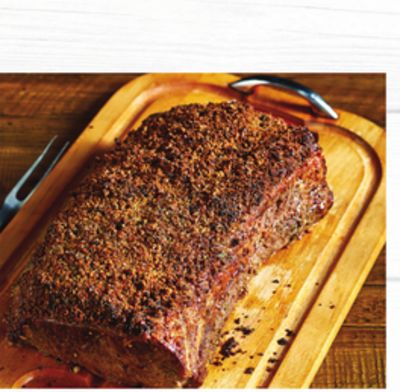 Certified Angus Beef New York Strip Roast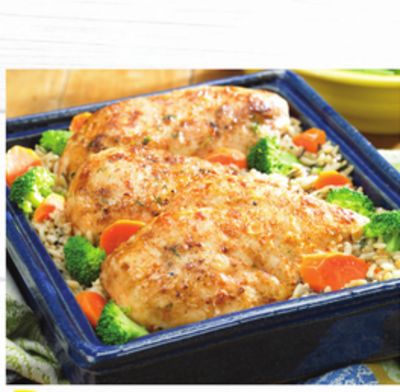 Meijer Family Pack All Natural Boneless Skinless Chicken Breasts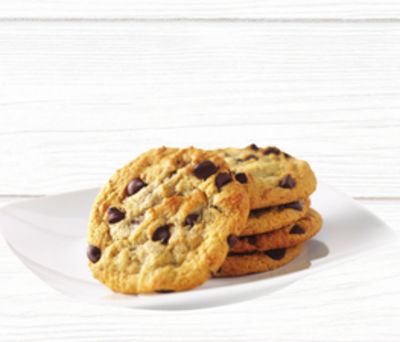 12 Ct. Ultimate or Seasonal Shaped Sugar Cookies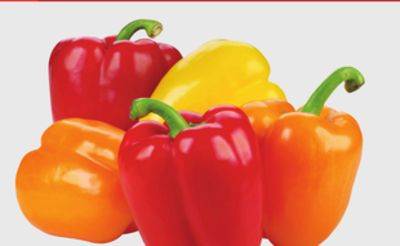 Extra Large Red, Yellow or Orange Bell Pepper*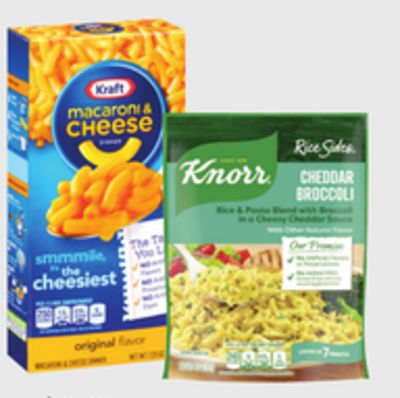 Kraft Macaroni & Cheese 5.5-7.3 oz. or Knorr Pasta or Rice Sides* 4-5.7 oz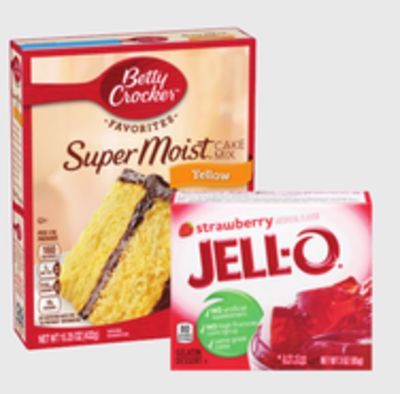 Betty Crocker Favorites Cake Mix 15.25-16.25 oz. or Favorites Brownie Mix 18.3-19.9 oz. or Jell-O Gelatin or Pudding* .3-3.9 oz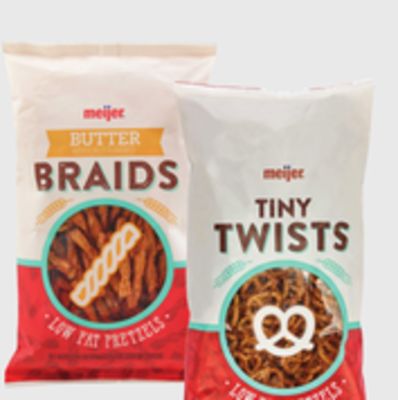 Meijer Pretzels*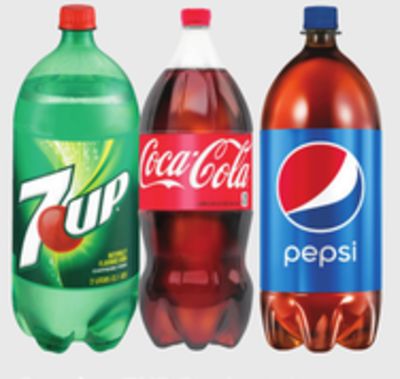 Coca-Cola, Pepsi or 7UP Products*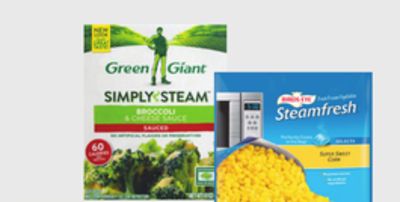 Birds Eye Steamfresh, Green Giant or Meijer Frozen Vegetables*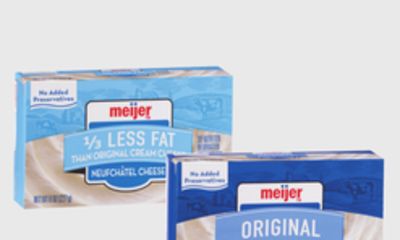 Meijer Cream Cheese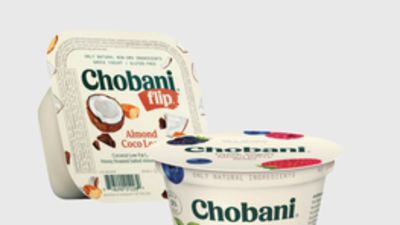 Chobani Yogurt*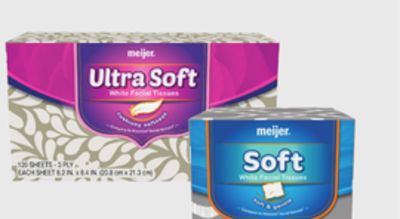 Meijer Facial Tissue*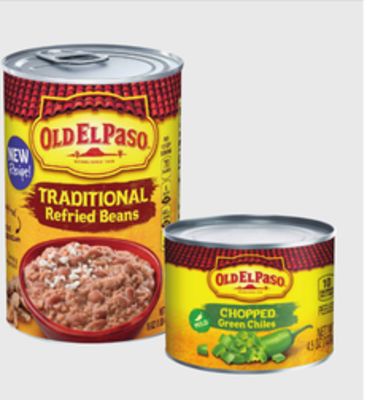 Old El Paso Refried Beans 16 oz. or Chopped Green Chiles* 4.5 oz.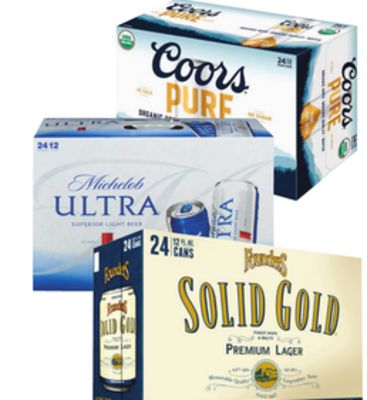 Founders Solid Gold, Coors Pure Light or Michelob Ultra*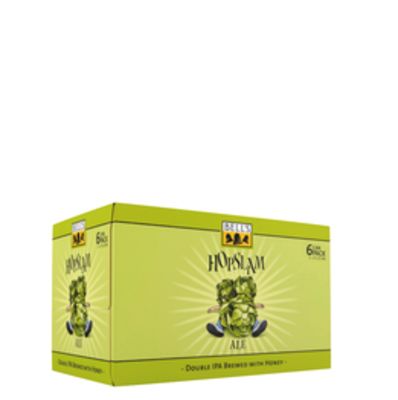 Bell's Hopslam*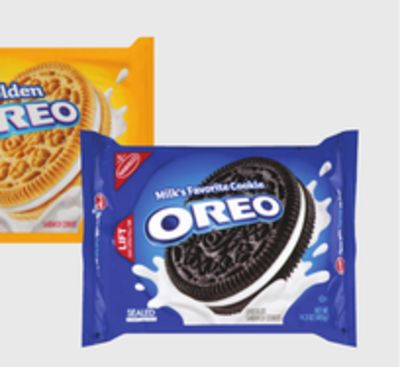 Nabisco Oreo Cookies*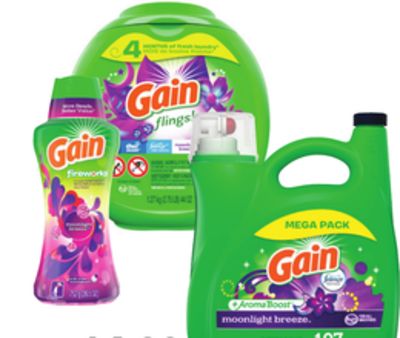 Gain Detergent 154 oz., Flings 60 ct. or Fireworks 26.5 oz. or Dreft Detergent* 92 oz.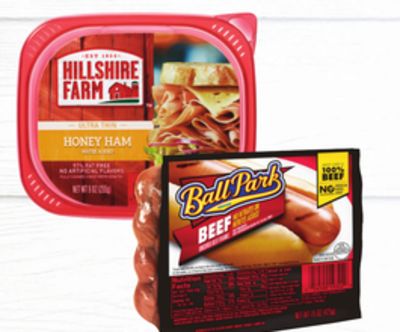 Ball Park Beef Franks or Angus Beef Franks 14-16 oz. or Hillshire Farm Lunchmeat 7-9 oz.

Certified Angus Beef Boneless Chuckeye Roast or Steak

Boneless Pork Loin Chops

Boneless Center Cut Half Pork Loins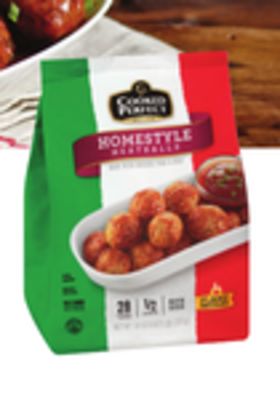 Cooked Perfect Meatballs
Meijer Burgers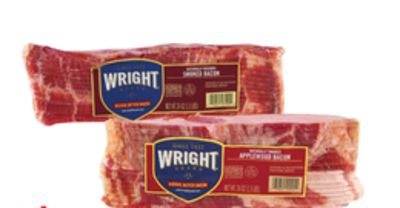 Wright Bacon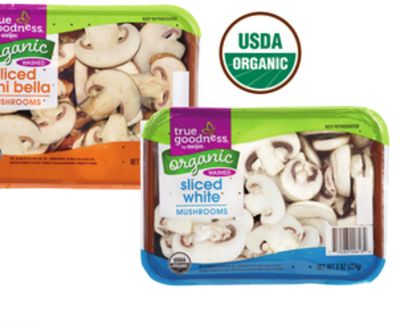 True Goodness Organic Sliced White or Mini Bella Mushrooms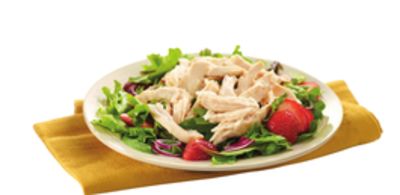 Fresh From Meijer Shredded Rotisserie Chicken or Chicken Strips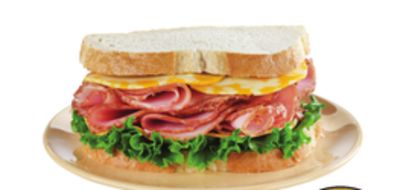 Eckrich Chicken, Ham or Turkey, Krakus Ham or Cabot Cheese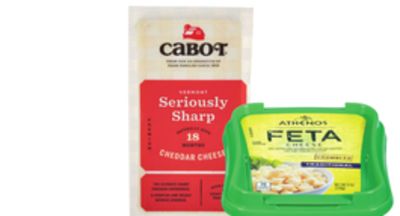 Athenos Feta Crumbles 5-6 oz. or Cabot Cheddar Cheese 6-8 oz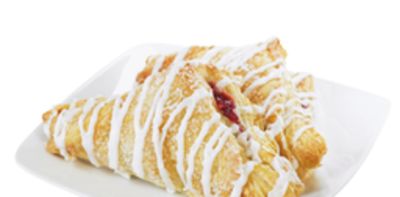 Strudel Bites 15 ct/11 oz., Turnovers 4 ct./12 oz. or Mini Danish 10 ct./12-12.5 oz.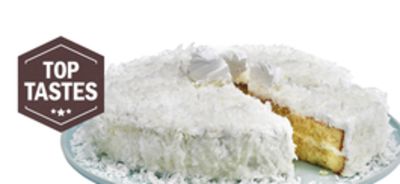 8" Coconut Cake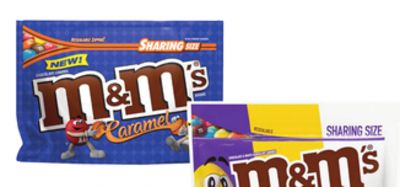 M&M's Sharing Size Bag*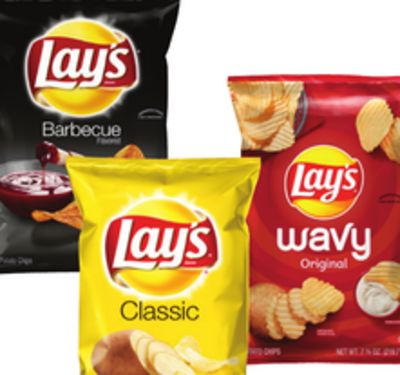 Lay's Potato Chips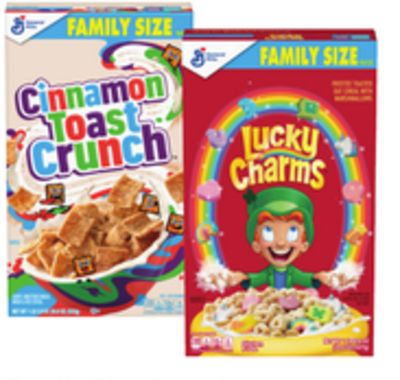 General Mills Family Size Cereal
Frederik's by Meijer Ground Coffee 12 oz. bag or Pods 12 ct.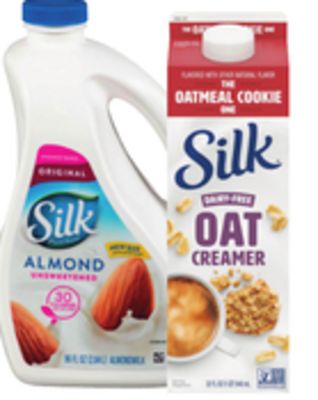 Silk Almondmilk 96 oz. or Almond or Oat Creamer 32 oz.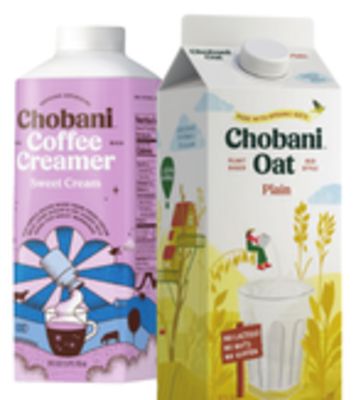 Chobani Oat Beverage 52 oz. or Dairy Creamer 24 oz.
Kraft Shredded or Chunk Cheese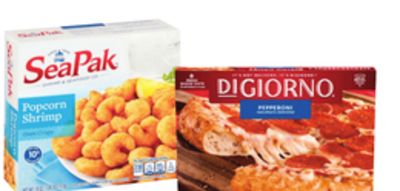 DiGiorno Rising, Thin Crust or Hand Tossed Frozen Pizzas 18-30.3 oz. or SeaPak Prepared Seafood 8-23 oz.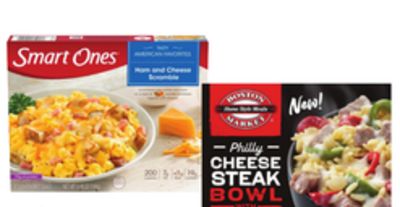 Boston Market 10.15-16 oz., Smart Ones 6.5-9.25 oz. or Lean Cuisine Frozen Meals 8.5-11.5 oz.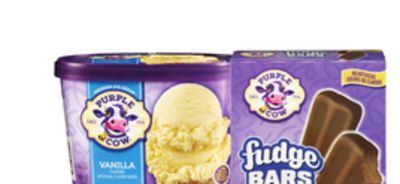 Purple Cow Ice Cream or Frozen Yogurt 48 oz. or Frozen Novelties 18.4-42 oz.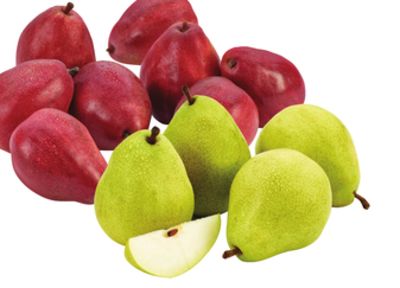 Bulk D'Anjou, Red or Bosc Pears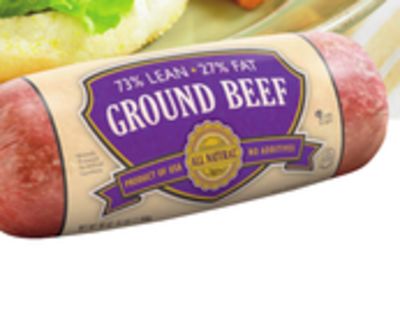 National Beef Ground Beef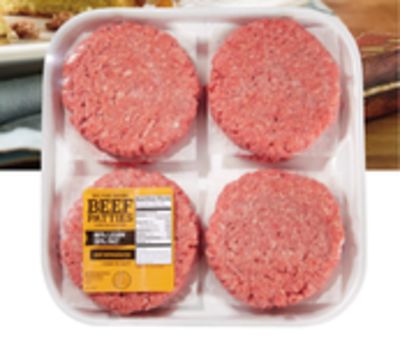 Fresh Homestyle 80% Lean Ground Beef Patties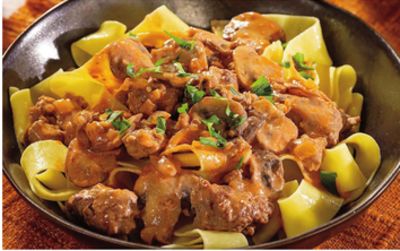 Thomas Farms Ground Veal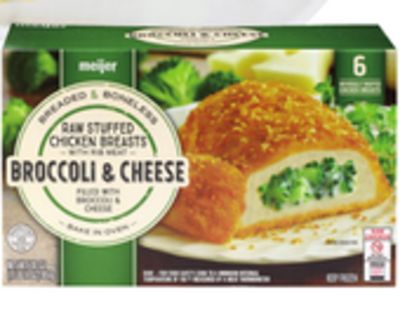 Meijer Stuffed Chicken Breasts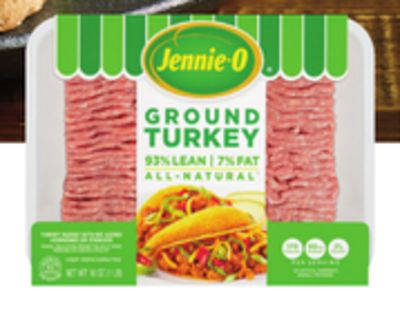 Jennie-O Ground Turkey, Burger Patties or Italian Style or Taco Seasoned Ground Turkey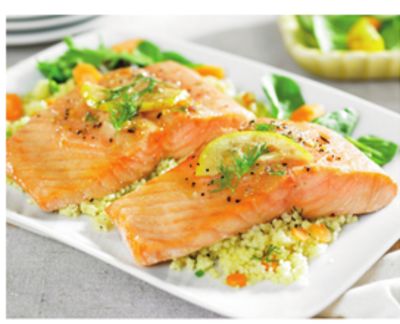 Atlantic Salmon Portions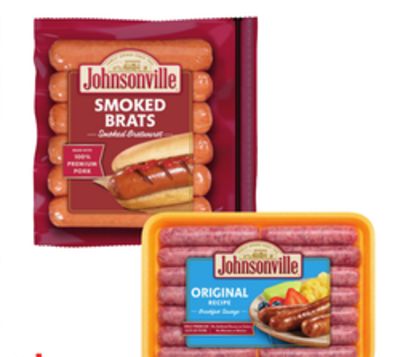 Johnsonville Smoked Brats 12-14 oz., Smoked Sausage Ropes 12-13.5 oz. or Fresh or Fully Cooked Breakfast Sausage 9.6-12 oz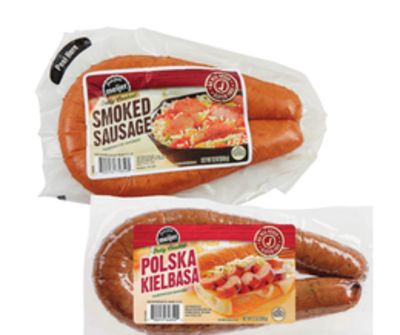 Meijer Rope Sausage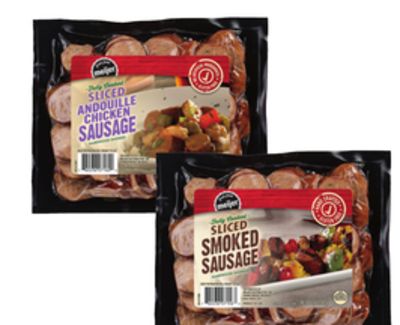 Meijer Sliced Smoked Sausage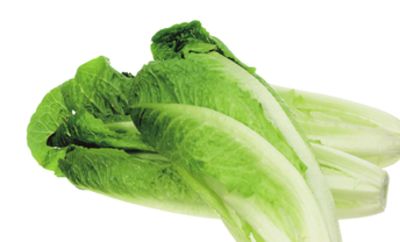 Romaine Hearts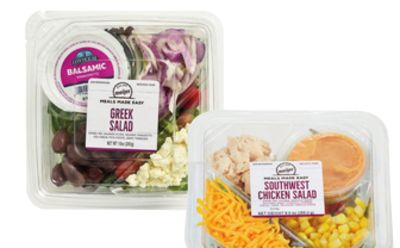 Fresh From Meijer Gourmet Salad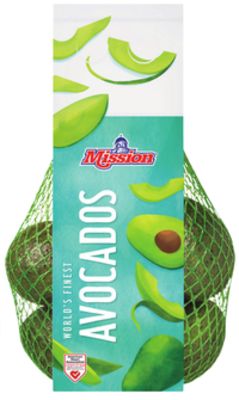 Avocados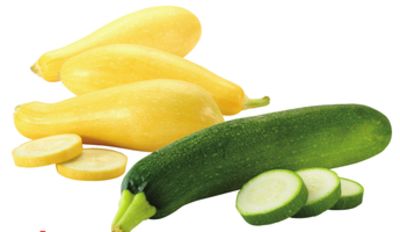 Zucchini or Yellow Squash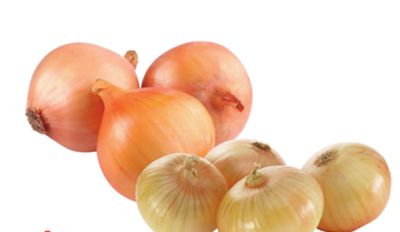 Sweet Onions or Tearless Sunions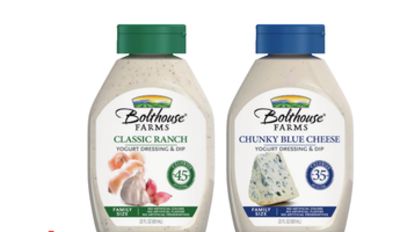 Bolthouse Farms Yogurt Dressing or Dip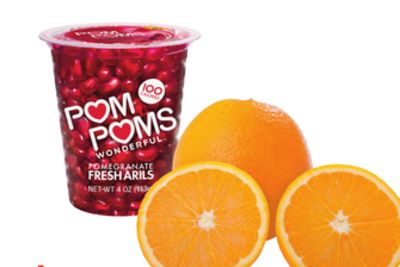 Heirloom Navel Oranges 3 lb. bag or Pomegranate Arils 4 oz.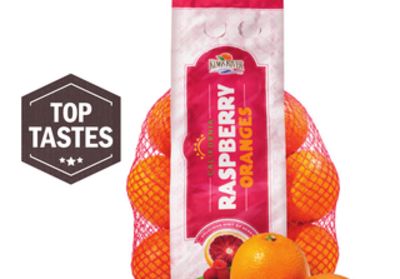 Raspberry Oranges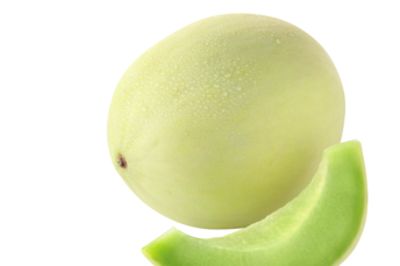 Honeydew Melon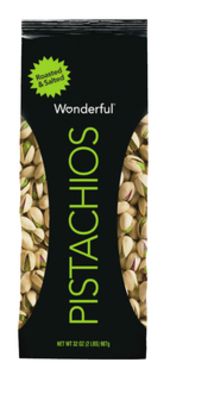 Wonderful Pistachios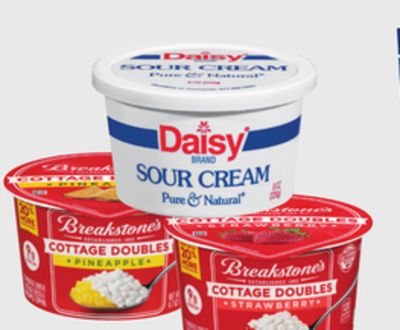 Daisy Sour Cream 8 oz. or Breakstone's Cottage Doubles*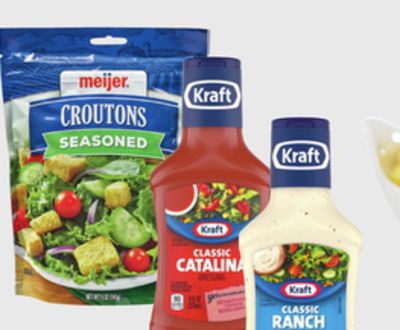 Meijer Croutons 5 oz. or Kraft Dressing* 8 oz.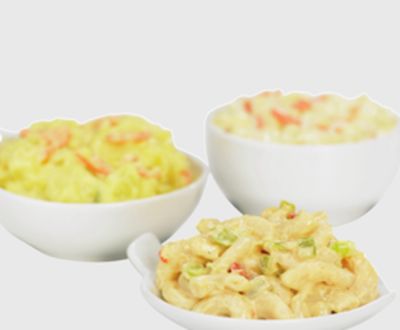 Reser's Single Serve Macaroni, Cole Slaw or Potato Salad*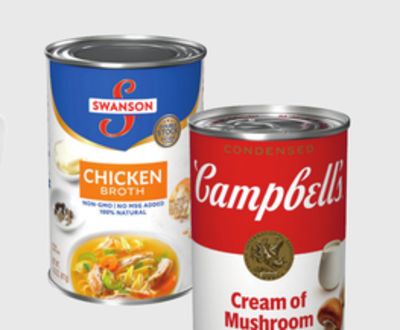 Campbell's Condensed Cream of Mushroom or Cream of Chicken Soup 10.75 oz. or Swanson Broth* 14.5 oz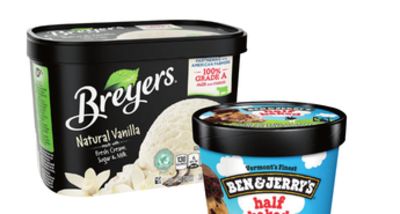 Breyers 48 oz., or Ben & Jerry's Ice Cream 8-16 oz. or Talenti Gelato* 10.3-16 oz.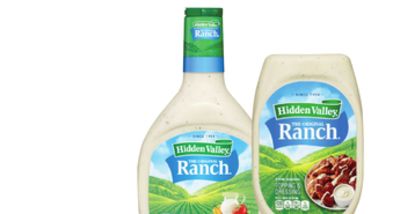 Hidden Valley Ranch Dressing 24 oz. or EZ Squeeze* 20 oz.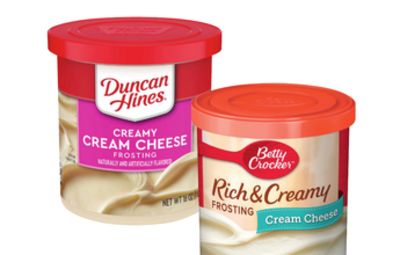 Betty Crocker Whipped or Rich & Creamy Frosting or Duncan Hines Frosting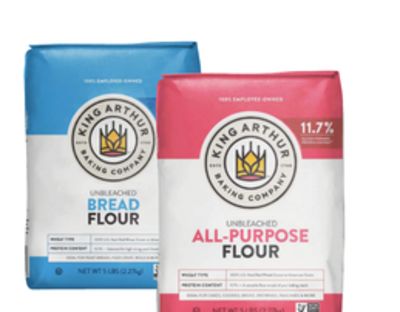 King Arthur Flour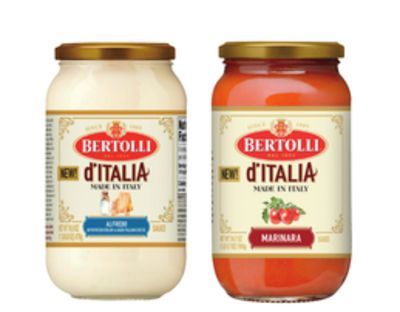 Bertolli d'Italia Alfredo Sauce 16.9 oz. or Pasta Sauce 24.7 oz.
Maxwell House Ground Coffee 24.5-30.6 oz. or K-Cups 12 ct. or Gevalia Coffee 10-12 oz. bag or K-Cups 6-12 ct.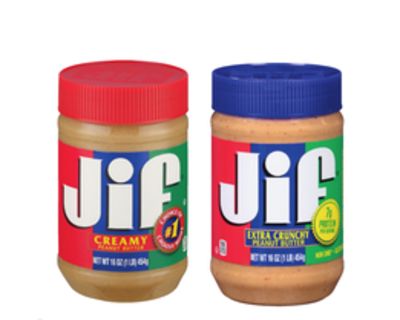 Jif Peanut Butter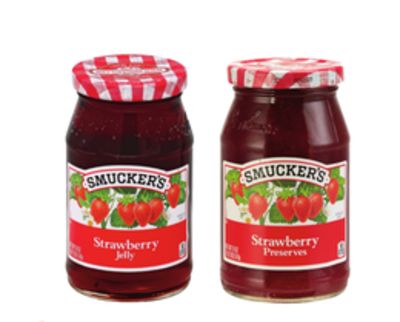 Smucker's Strawberry Jam, Jelly or Preserves, Orange Marmalade or Peach Preserves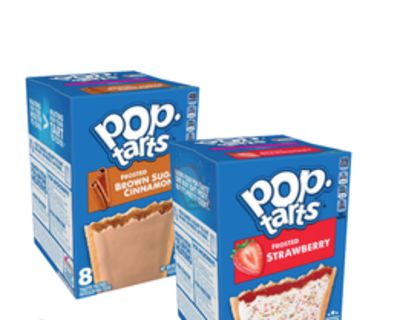 Kellogg's Pop-Tarts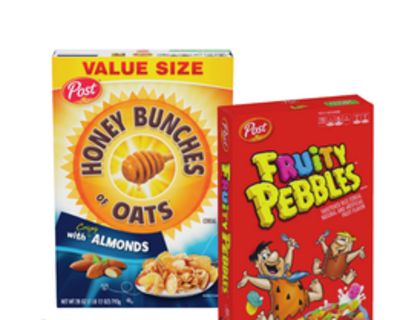 Post Cereal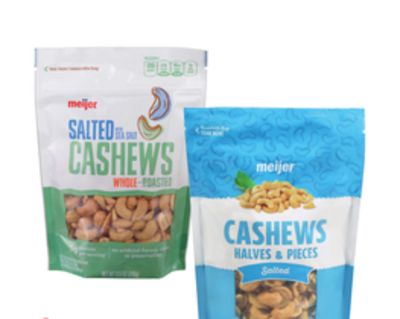 Meijer Cashews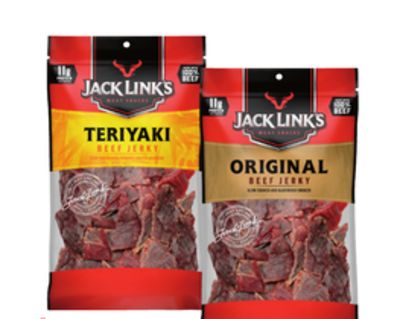 Jack Link's Jerky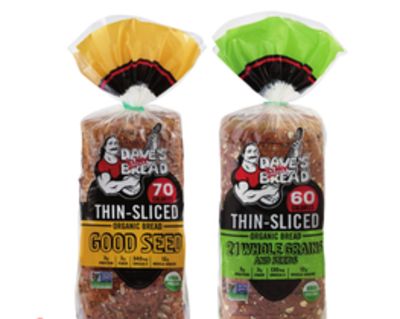 Dave's Killer Bread Thin Sliced Bread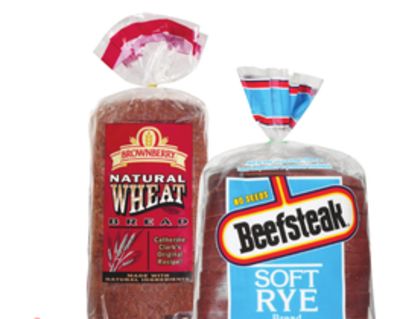 Beefsteak Rye Bread 16-18 oz., or Brownberry Bread 24 oz. or Sandwich Thins 12 oz.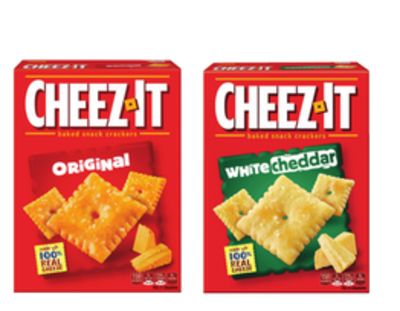 Cheez-It or Cheez-It Snap'd Crackers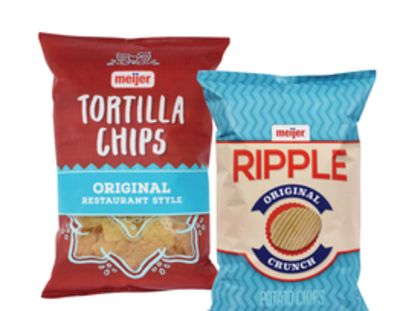 Meijer Flat, Ripple or Kettle Cooked Potato Chips 8-10 oz. or Flavored or Unflavored Tortilla Chips 10-13 oz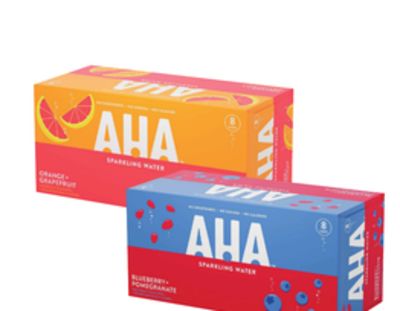 AHA Sparkling Water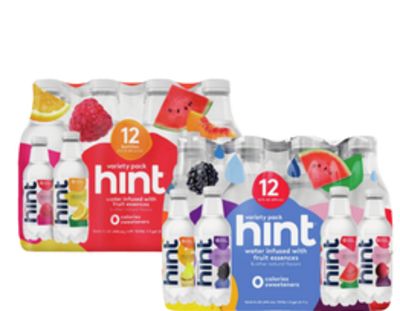 Hint Variety Pack Water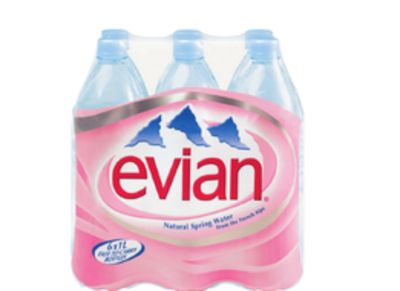 Evian Spring Water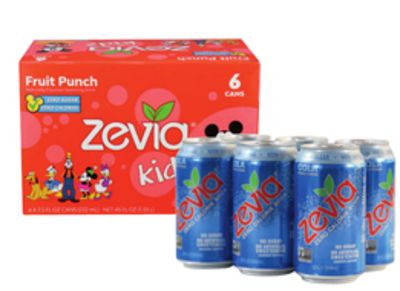 Zevia Zero Calorie Soda 6 pk./12 oz. cans or Zevia Kidz 6 pk./7.5 oz. cans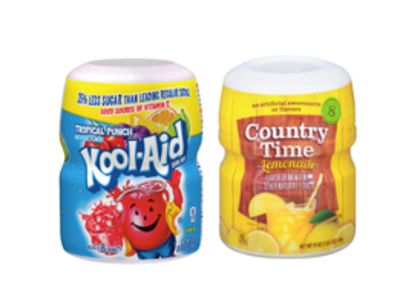 Country Time, Kool-Aid or Tang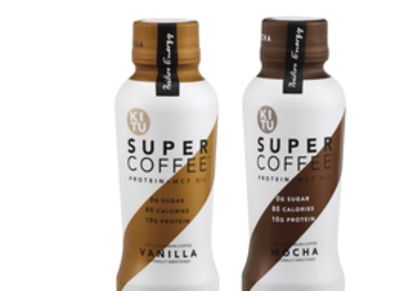 KITU Super Coffee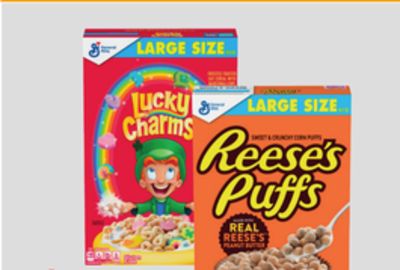 General Mills Large Size Cereal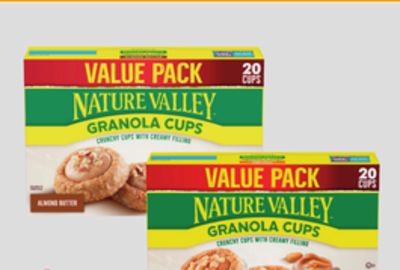 Nature Valley Granola Cups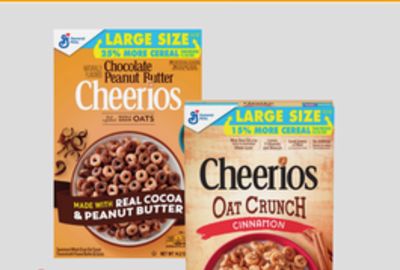 General Mills Cheerios Large Size Cereal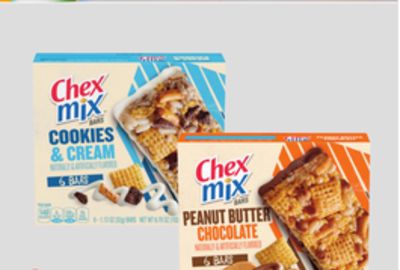 General Mills Chex Mix Cereal Bars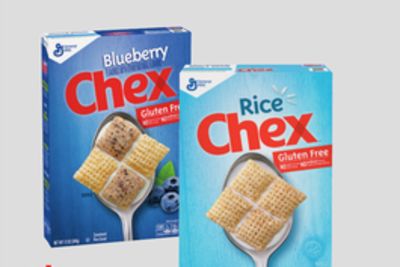 General Mills Chex Cereal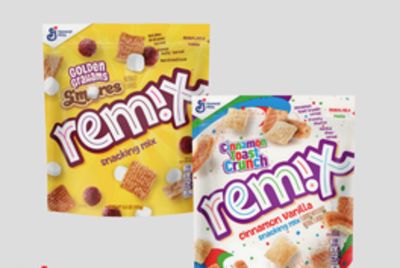 General Mills Remix Snacking Mix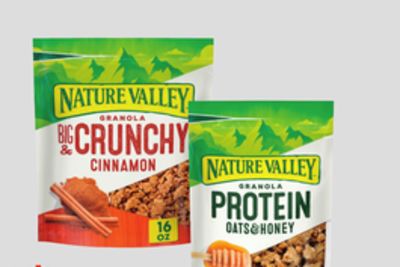 Nature Valley Protein or Crunchy Granola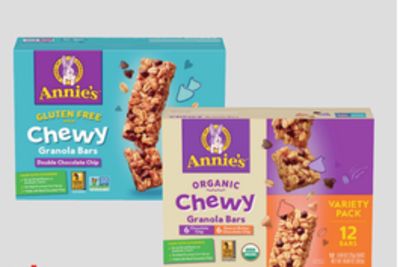 Annie's Granola or Crispy Snack Bars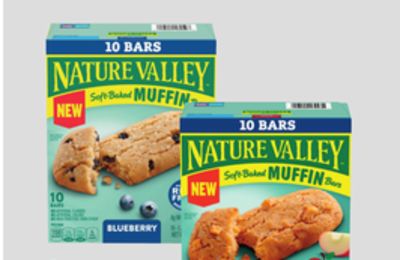 Nature Valley Soft Baked Muffin Bars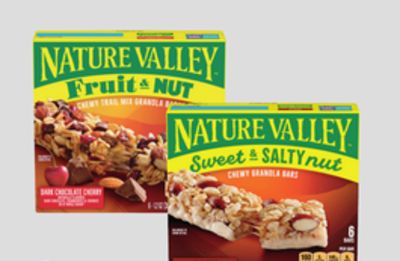 Nature Valley Sweet & Salty Nut or Fruit & Nut Bars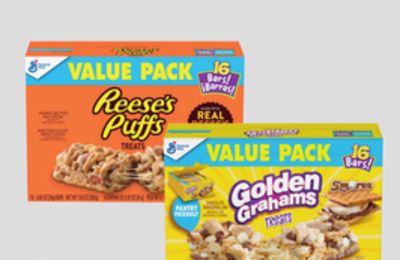 General Mills Value Pack Treats Bars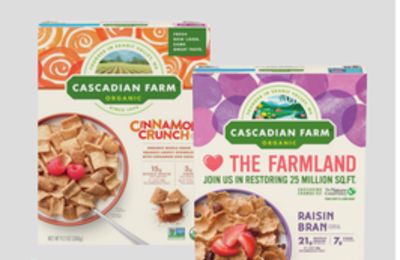 Cascadian Farm Cereal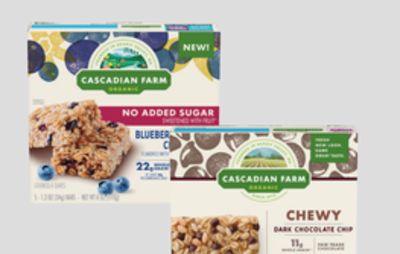 Cascadian Farm Bars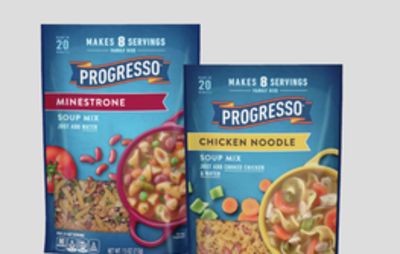 Progresso Dry Soup Mix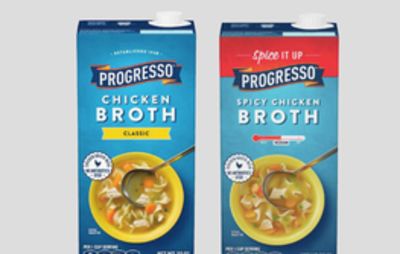 Progresso Broth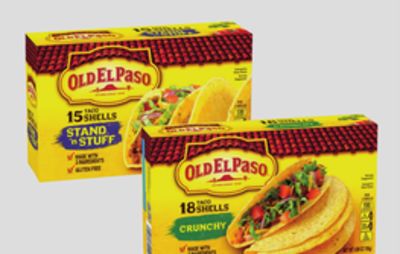 Old El Paso Crunchy Taco Shells 18 ct./6.89 oz. or Stand 'n Stuff Taco Shells 15 ct./7.1 oz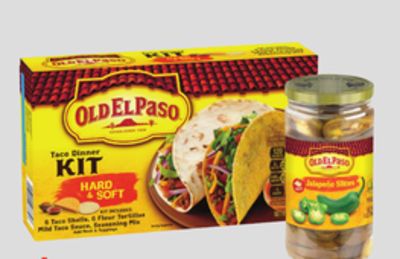 Old El Paso Jalapeno Slices 12 oz. or Taco Dinner Kits or Tortilla Bowls 5.1-12.6 oz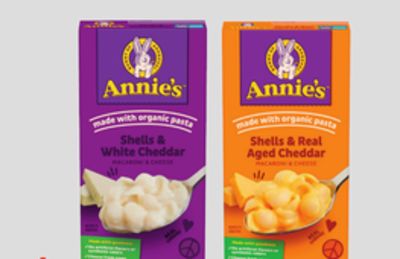 Annie's Macaroni & Cheese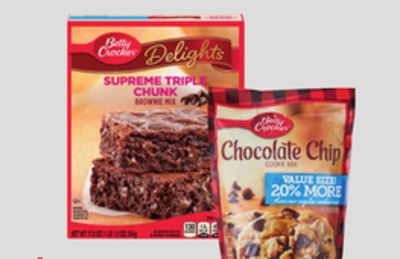 Betty Crocker Pouch Cookie Mixes 14-17.9 oz. or Delights Brownie Mixes 16.5-19.5 oz.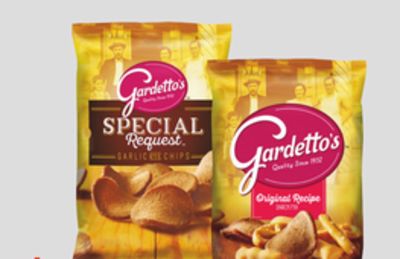 Gardetto's Snack Mixes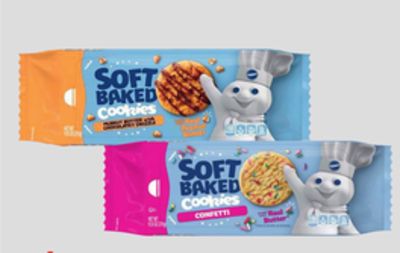 Pillsbury Cookies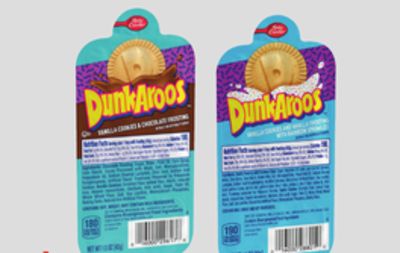 Betty Crocker Dunkaroos
Pillsbury Refrigerated Cookie Dough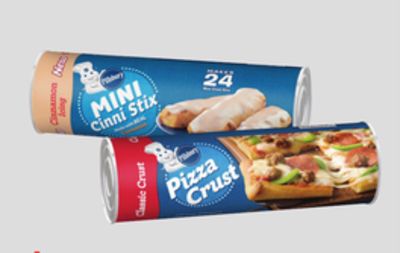 Pillsbury Pizza Crust 11-13.8 oz. or Breadsticks, French Bread or Cornbread Swirls 11 oz.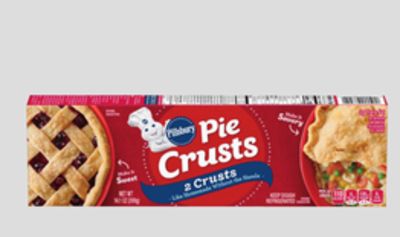 Pillsbury Pie Crust
Yoplait Oui Yogurt
Yoplait Yogurt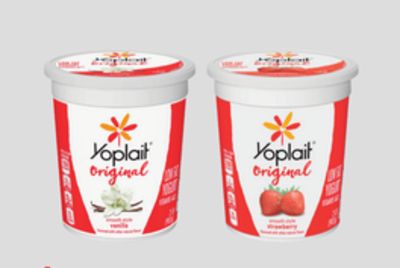 Yoplait Yogurt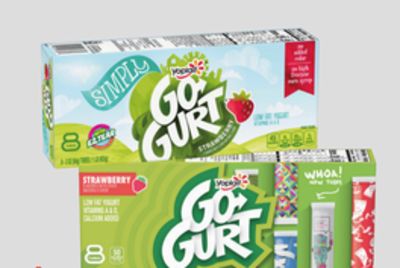 Yoplait Go-Gurt Yogurt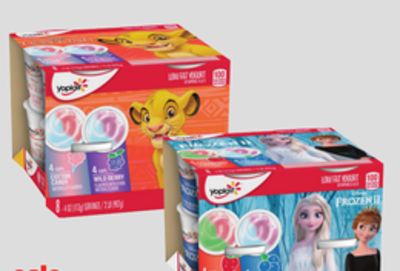 Yoplait Kids' Yogurt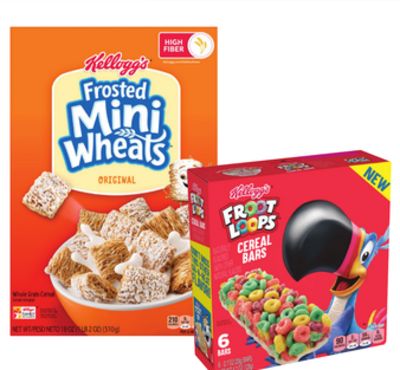 Kellogg's Cereal 10.1-18 oz. or Cereal Bars 6 ct./.7-.8 oz.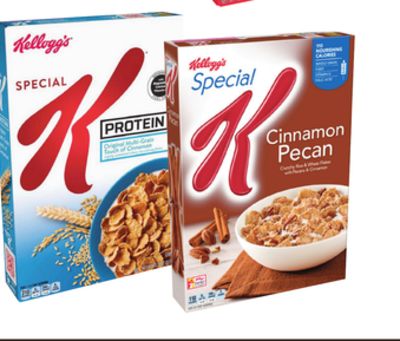 Kellogg's Special K Cereal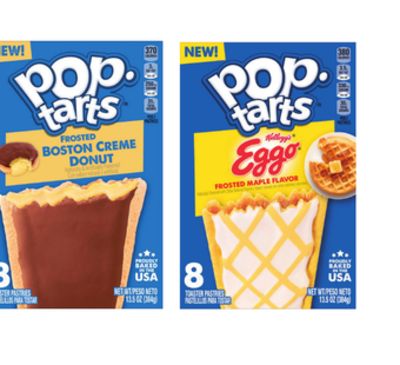 Kellogg's Pop-Tarts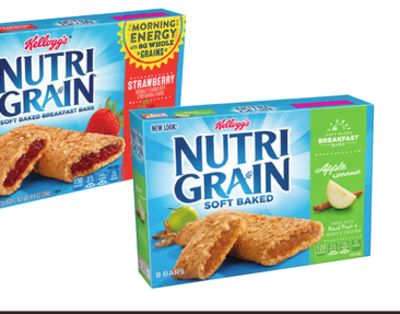 Kellogg's Nutri-Grain Bars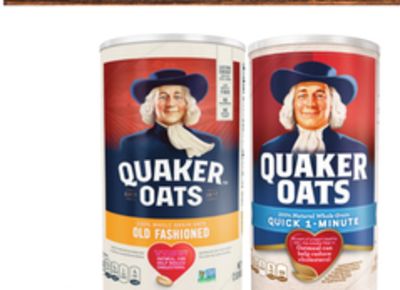 Quaker Old Fashioned Oats or Quick Oats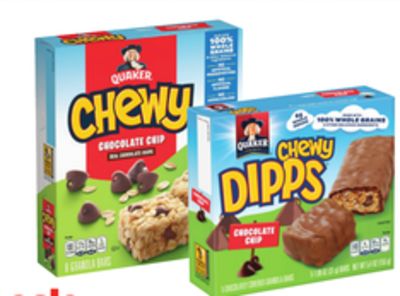 Quaker Chewy Granola Bars 8 ct./.84 oz. or Dipps 5-6 ct./1.05-1.48 oz.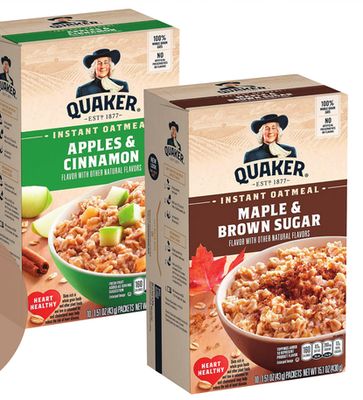 Quaker Instant Oatmeal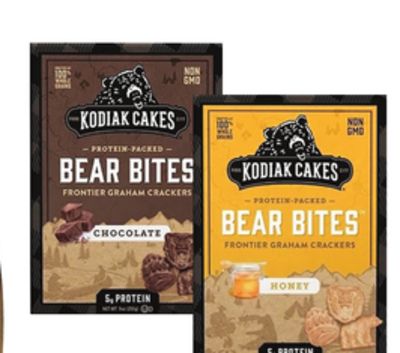 Kodiak Graham Crackers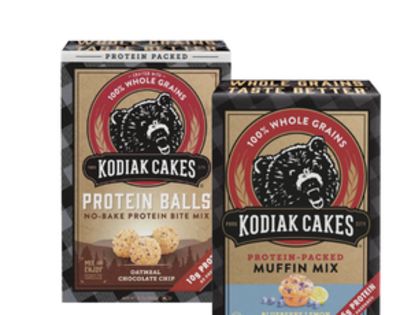 Kodiak Cakes Baking Mix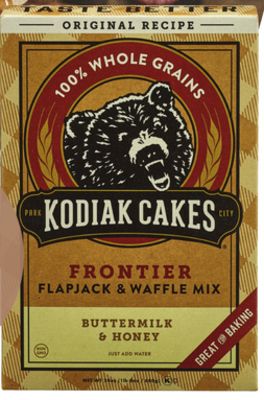 Kodiak Cakes Flapjacks, Waffles or Power Cake Mix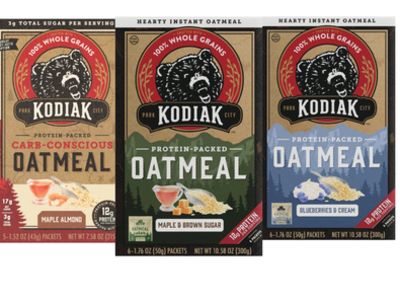 Kodiak Cakes Oatmeal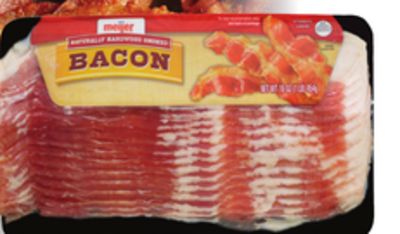 Meijer Sliced Bacon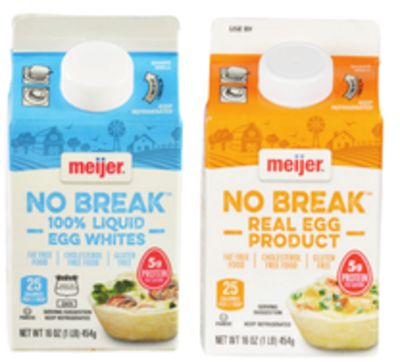 Meijer No Break Liquid Eggs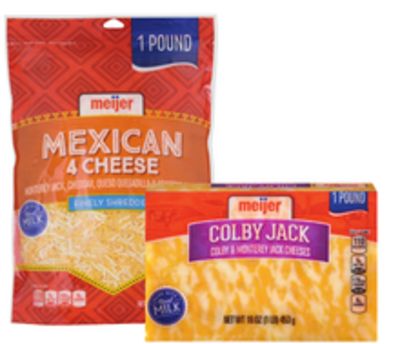 Meijer Chunk or Shredded Cheese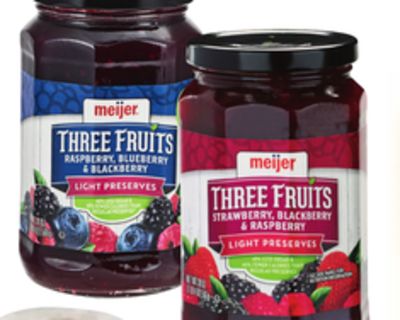 Meijer Three Fruits Preserves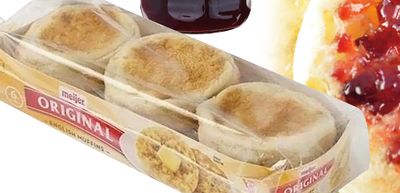 Meijer English Muffins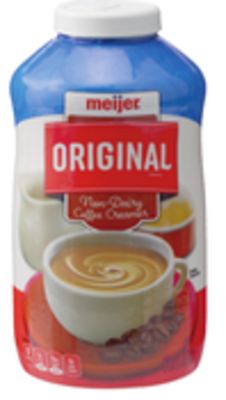 Meijer Original Non-Dairy Creamer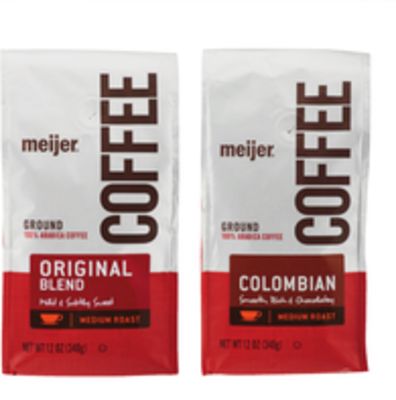 Meijer Ground Coffee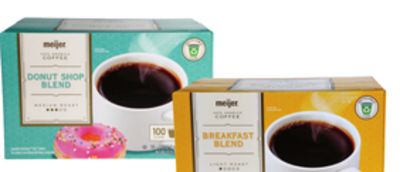 Meijer Coffee Pods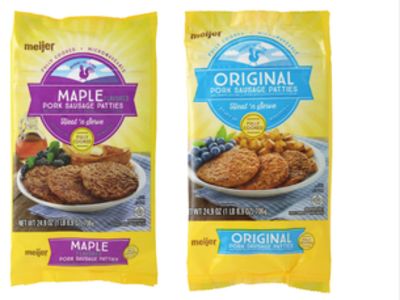 Meijer Frozen Breakfast Sausage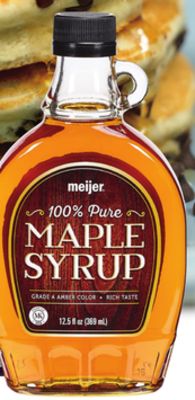 Meijer Pure Maple Syrup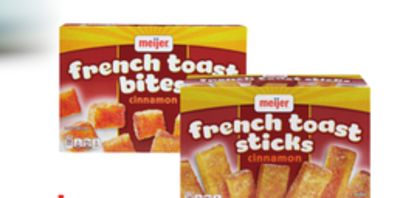 Meijer Frozen French Toast Sticks or Bites
Meijer Butter Quarters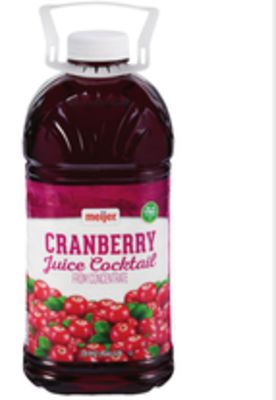 Meijer Cranberry Juice Cocktail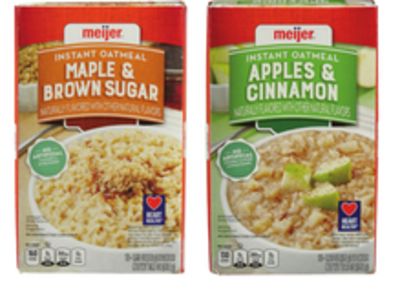 Meijer Instant Oatmeal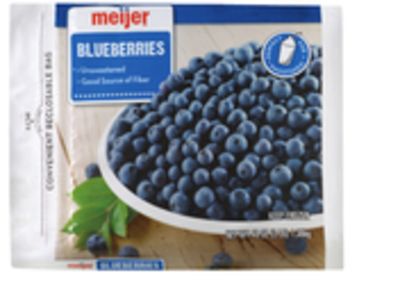 Meijer Frozen Blueberries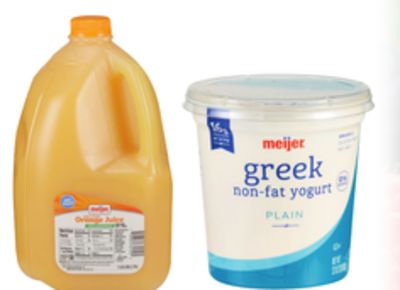 Meijer Orange Juice from Concentrate Gallon or Greek Yogurt 32 oz.
Meijer Jumbo Biscuits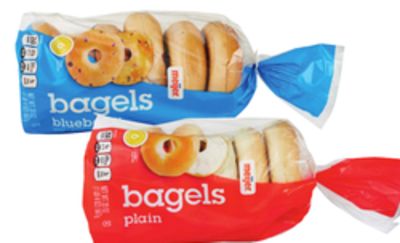 Meijer Bagels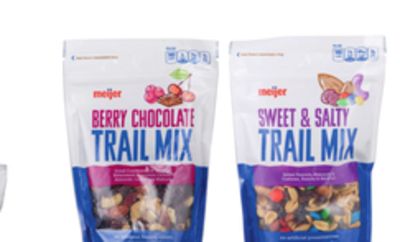 Meijer Trail Mix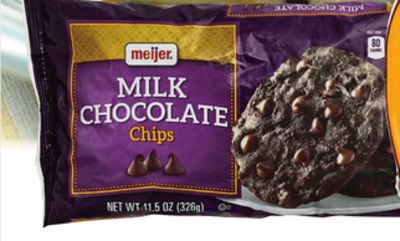 Meijer Baking Chips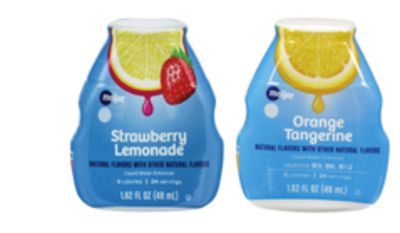 Meijer Liquid Water Enhancer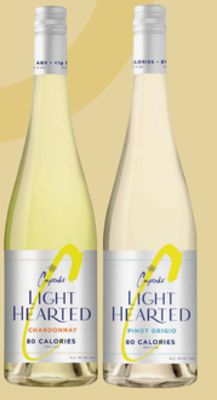 Cupcake LightHearted Pinot Grigio or Chardonnay*

Jack Daniel's Old No. 7 Black Whiskey*

Baileys Deliciously Light Cordial*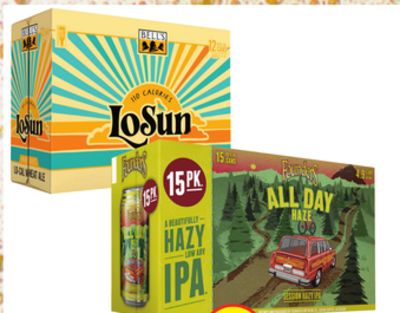 Founders Seasonal, Centennial IPA or All Day IPA 15 pk./12 oz. cans or Bell's Seasonal* 12 pk./12 oz. cans or bottles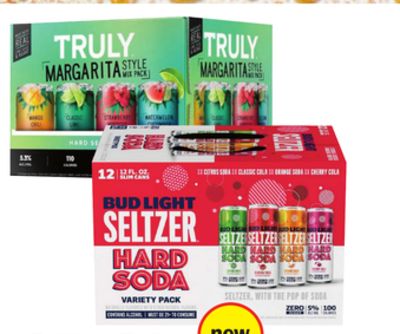 Bud Light Seasonal Seltzer or Truly Variety Pack Seltzer*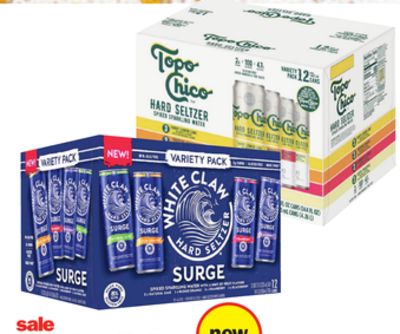 White Claw Surge or Topo Chico Hard Seltzer*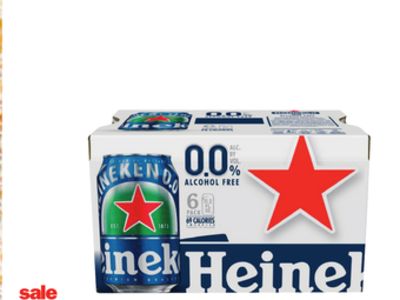 Heineken 0.0*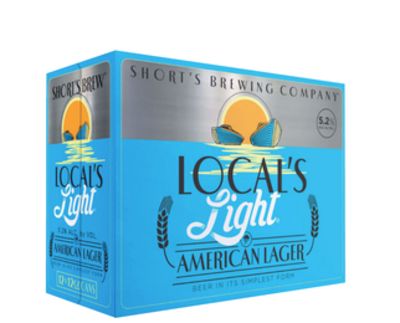 Short's Local's Light*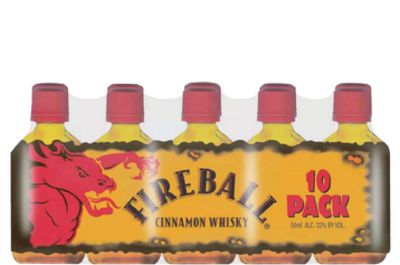 Fireball Cinnamon Whiskey*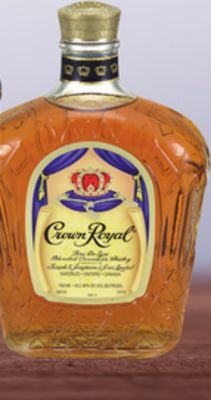 Crown Royal Canadian Whisky*

Jim Beam White Label Bourbon*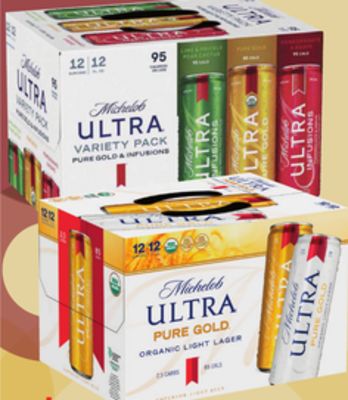 Michelob Ultra Pure Gold or Organic*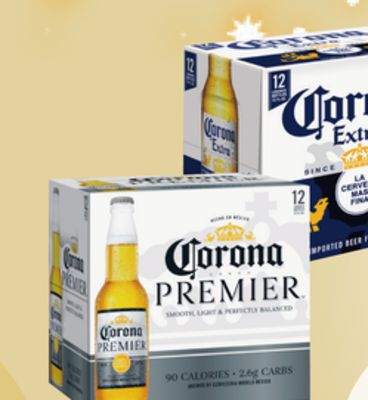 Corona Premier, Extra or Light*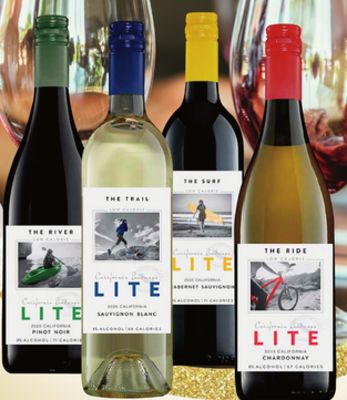 The Surf Lite Cabernet Sauvignon, The Ride Lite Chardonnay, The Trail Lite Sauvignon Blanc or The River Lite Pinot Noir*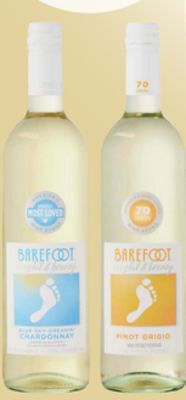 Barefoot Bright & Breezy Chardonnay or Pinot Grigio*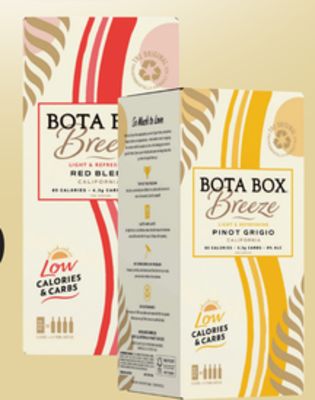 Bota Breeze Pinot Grigio or Red Blend*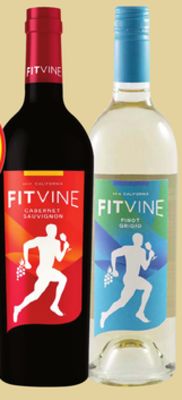 Fitvine Cabernet Sauvignon or Pinot Grigio*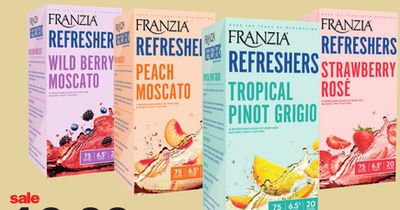 Franzia Refreshers Peach or Wild Berry Moscato, Tropical Pinot Grigio or Strawberry Rosé*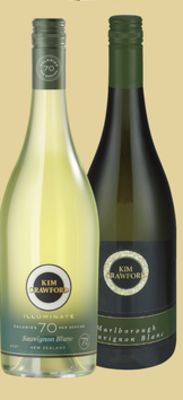 Kim Crawford Sauvignon Blanc or Illuminate Sauvignon Blanc*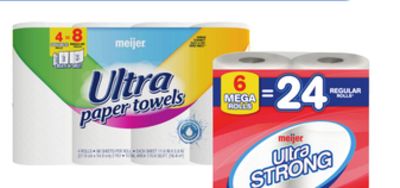 Meijer Ultra Bath Tissue 6 mega rolls or Ultra Paper Towels 4 double rolls.

Kleenex Facial Tissue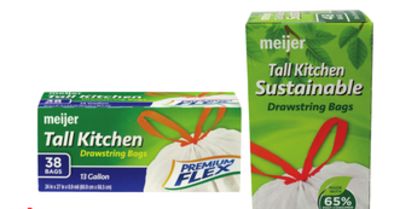 Meijer Trash Bags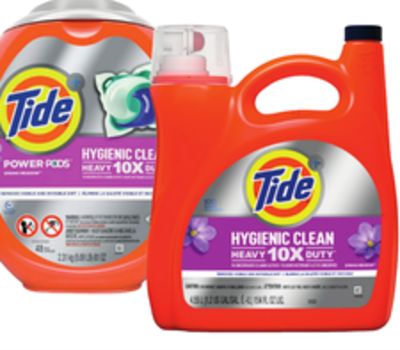 Tide Detergent 154 oz., Pods 61 or 81 ct. or Power Pods 41 ct. or Dreft Detergent 138 oz.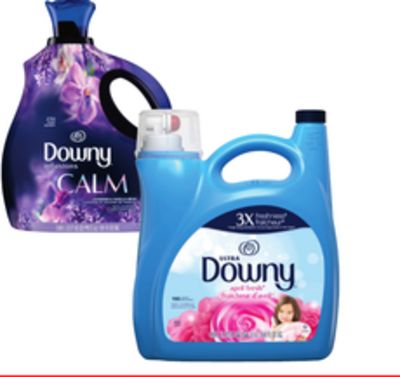 Downy Liquid Fabric Softener 164 oz. or Infusions 101 oz.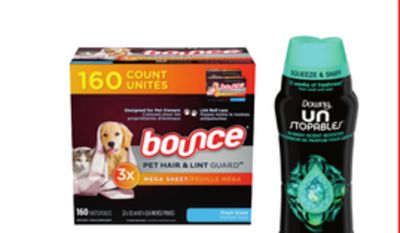 Downy Scent Beads 20.1 oz. or Bounce Pet or Wrinkle Guard Dryer Sheets 160 ct.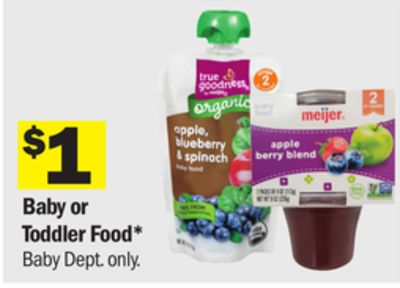 Baby or Toddler Food*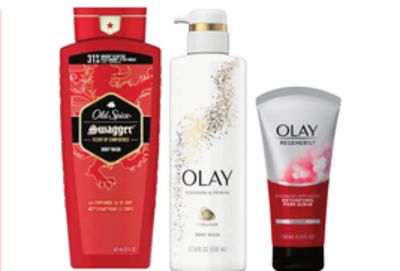 Olay and Old Spice Body Wash, Hand or Body Lotion or Hair Care Products*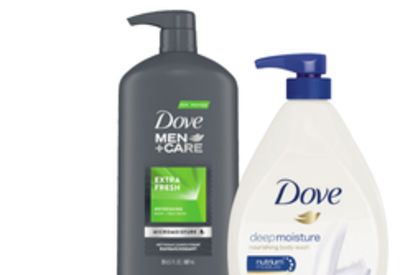 Dove or Dove Men + Care Body Wash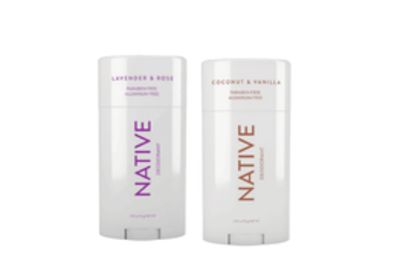 Naitve Deodorant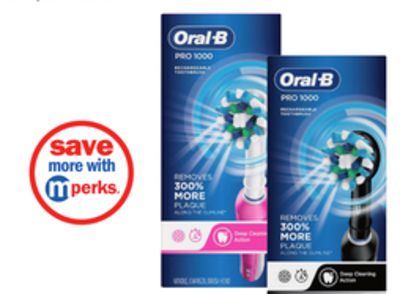 Oral-B Pro 1000 Power Toothbrush 1ct. or Crest Emulsions On The Go .35 oz. or 3D Whitestrips 14 ct.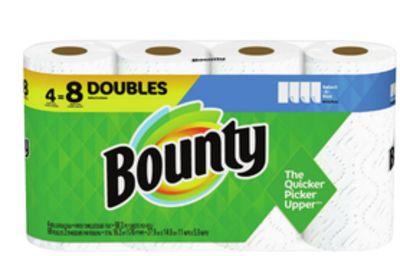 Bounty Paper Towels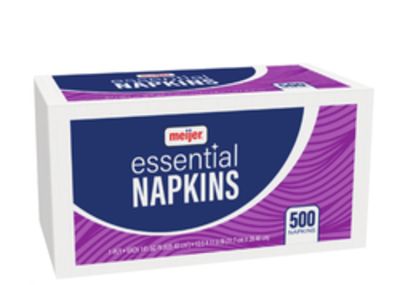 Meijer Essential Napkins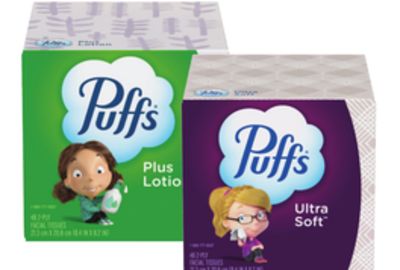 Puffs Singles Cube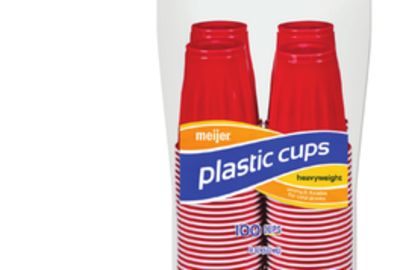 Meijer Plastic Party Cups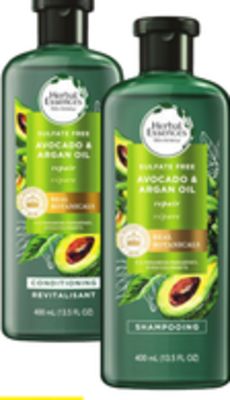 Herbal Essences bio:renew Shampoo or Conditioner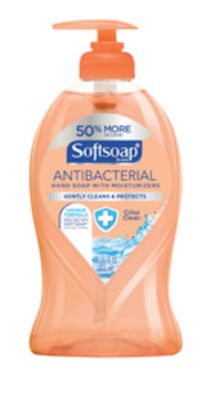 Softsoap Liquid Hand Soap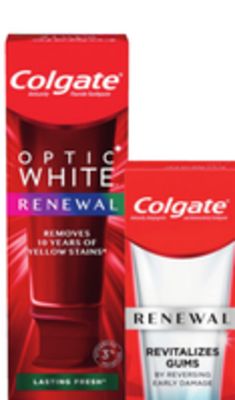 Colgate Premium Optic White or Renewal Toothpaste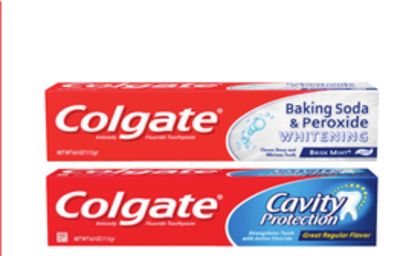 Colgate Cavity Protection or Baking Soda & Peroxide Toothpaste*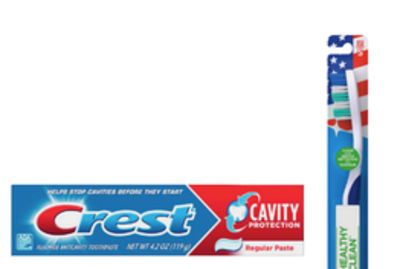 Crest Cavity Protection or Tartar Protection Toothpaste 4.2 oz. or Healthy Clean Toothbrush* 1 ct.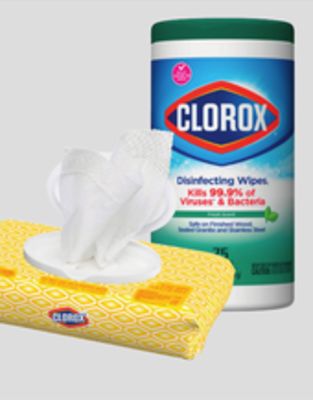 Clorox Disinfecting Wipes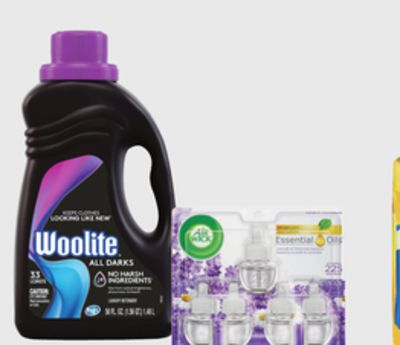 Air Wick Scented Oil Refills 5 ct. or Woolite Detergent 50 oz.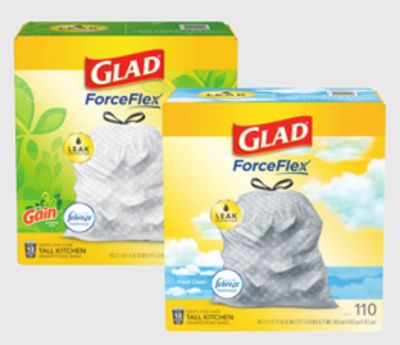 Glad Mega Pack Trash Bags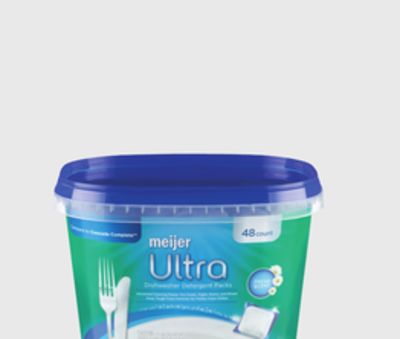 Meijer Dishwasher Packs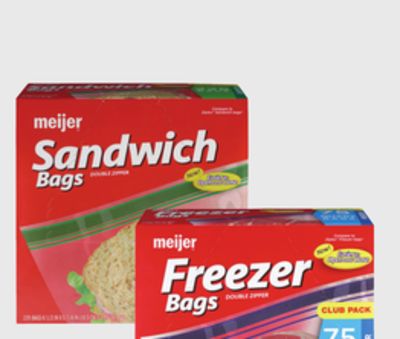 Meijer Mega Reclosable Bags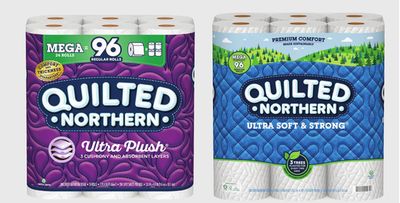 Quilted Northern Bath Tissue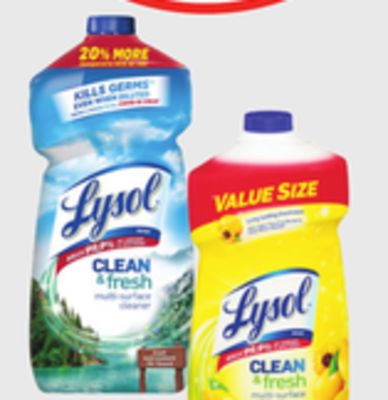 Lysol Multi-Purpose Pourable Cleaner*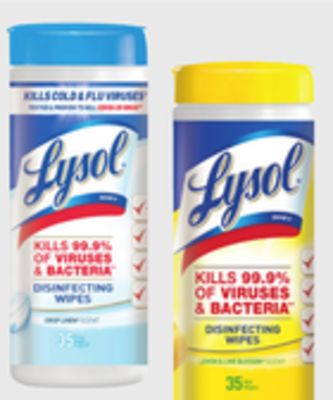 Lysol Disinfecting Wipes*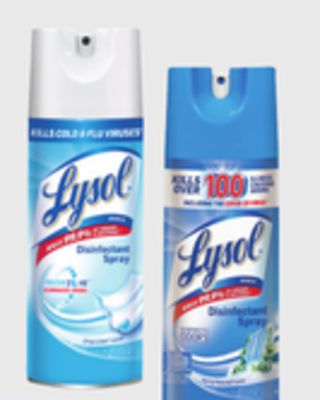 Lysol Disinfecting Spray*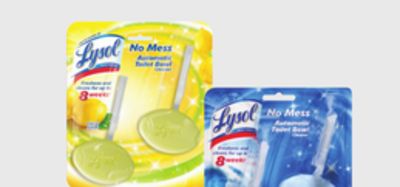 Lysol Automatic Hygienic Toilet Bowl Cleaner*
Lysol Disinfecting Wipes*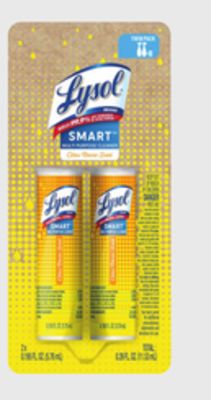 Lysol Smart Trigger Refill*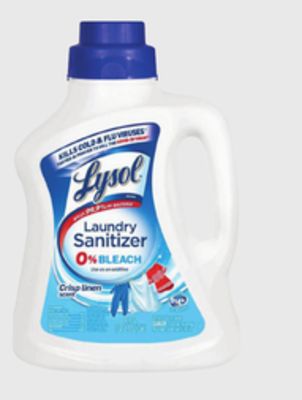 Lysol Laundry Sanitizer*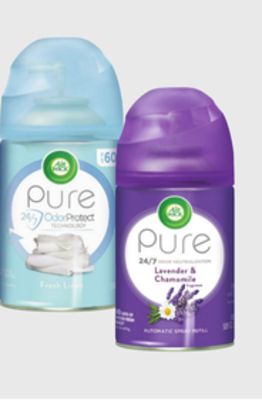 Air Wick Auto Spray Refill*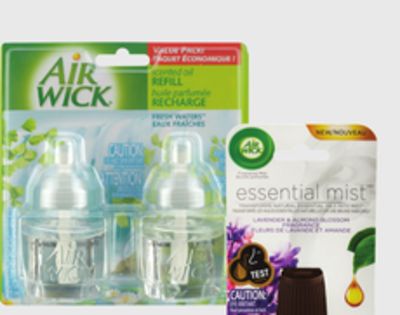 Air Wick Scented Oils Twin Refills 2 pk./.67 oz. or Essential Mist* 1 ct.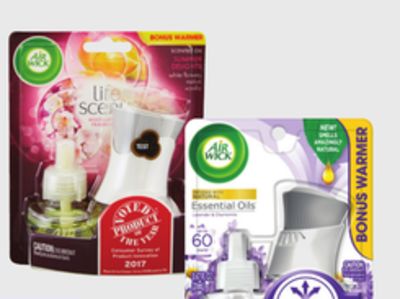 Air Wick Scented Oil Starter Kit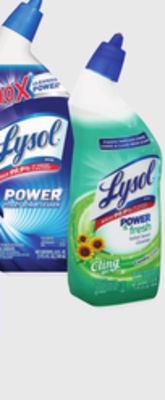 Lysol Toilet Bowl Cleaner*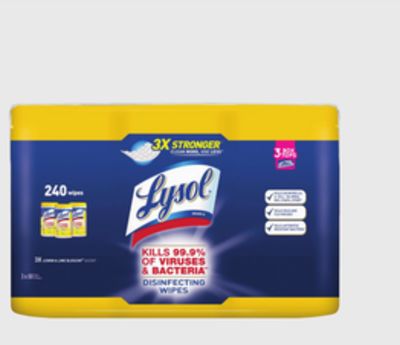 Lysol Disinfecting Wipes*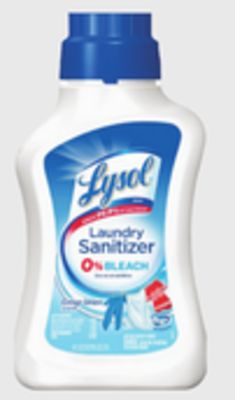 Lysol Laundry Sanitizer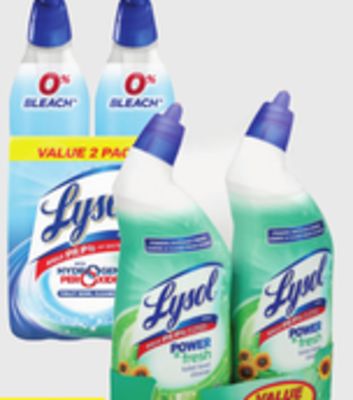 Lysol Toilet Bowl Cleaner*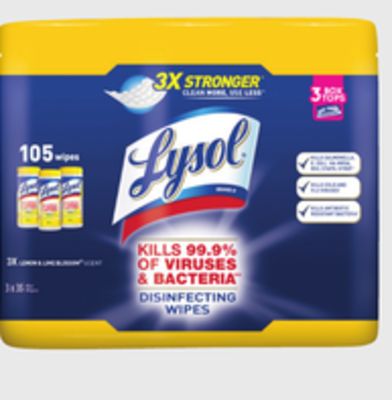 Lysol Disinfecting Wipes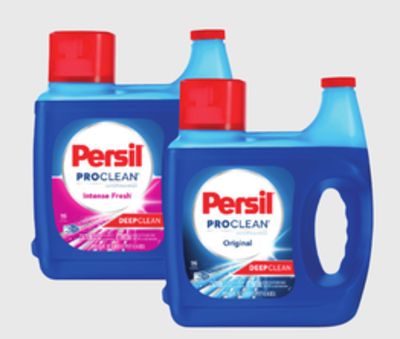 Persil Laundry Detergent*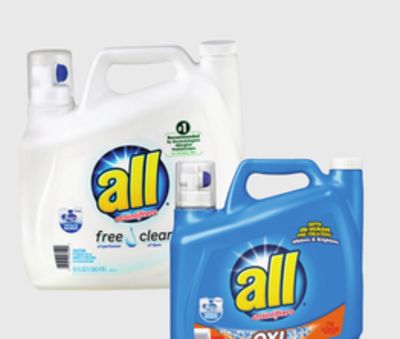 all Liquid Laundry Detergent 141 oz. or Mighty Pacs* 56-60 ct.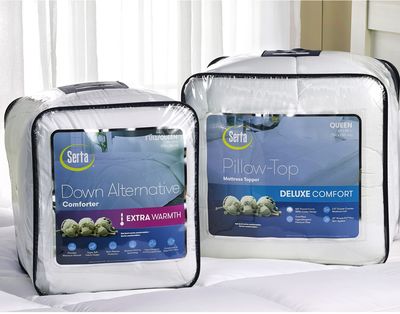 Serta Bed Pillows, Mattress Pads and Utility Comforters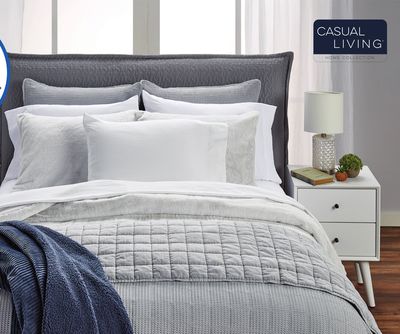 Casual Living Comforters and Quilts*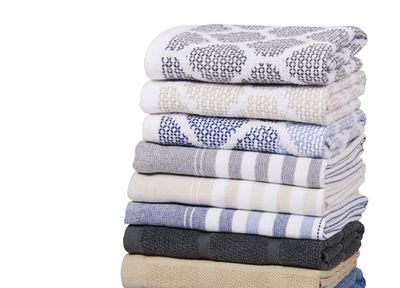 RITZ KitchenWears Kitchen Textiles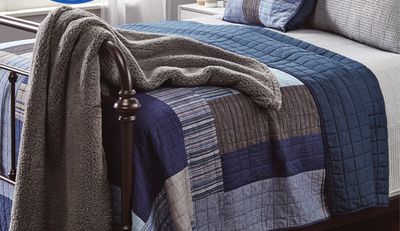 Quilts*
Casual Living Bath Towel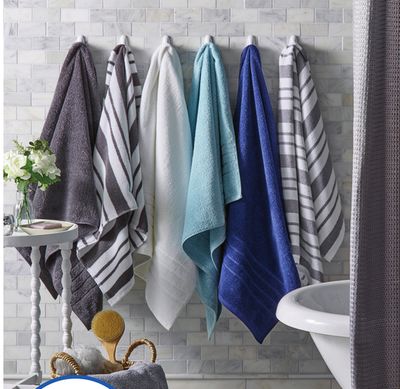 Ultimate Bath Towels, Shower Curtains and Fashion Bath Rugs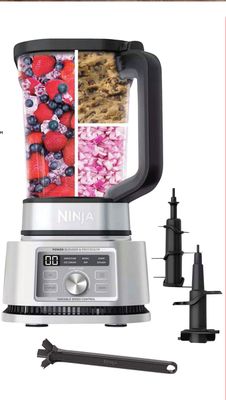 Ninja Foodi Power Blender & Processor*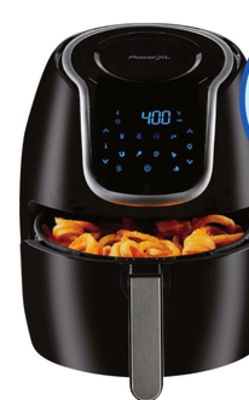 PowerXL 7 Qt. Vortex Air Fryer*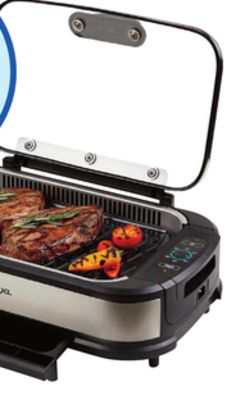 PowerXL Smokeless Grill Pro*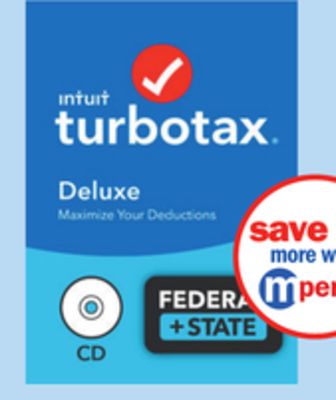 TurboTax Deluxe 2021*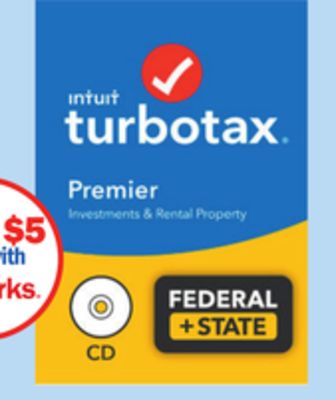 TurboTax Premier 2021*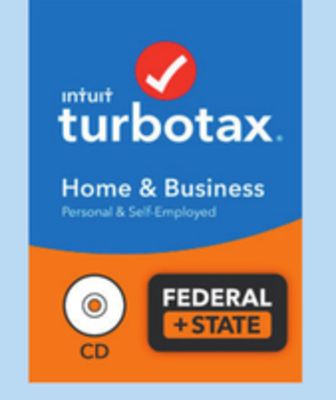 TurboTax Home & Business 2021*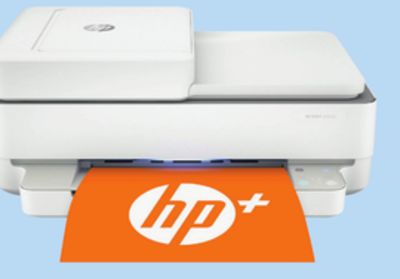 HP Envy Pro All-in-One Printer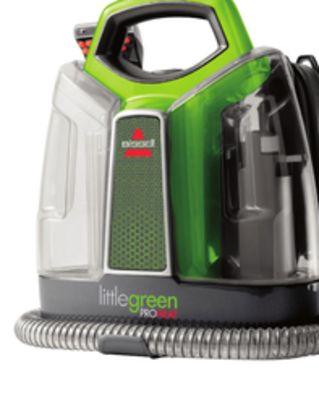 BISSELL® Little Green ProHeat Portable Carpet Cleaner*

BISSELL® CrossWave Multi-Surface Wet Dry Vac*

BISSELL® ProHeat 2X Revolution Pet Carpet Cleaner*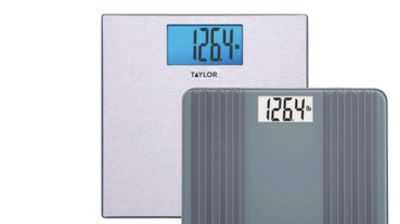 Select Taylor Bath Scales*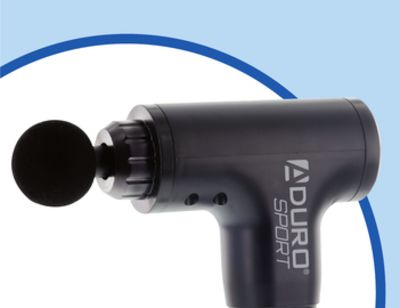 Aduro Elite Recovery Massage Guns*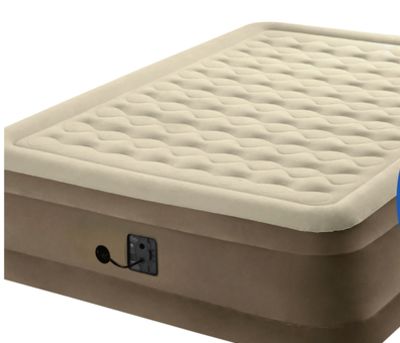 Intex 18" Queen Ultra Plush Airbeds*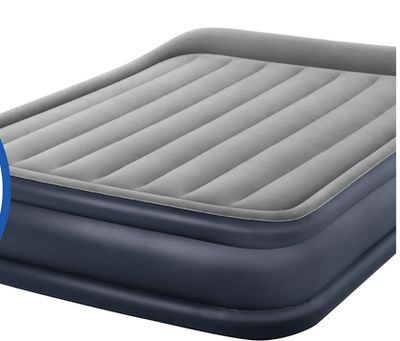 Intex 16.5" Queen Airbeds*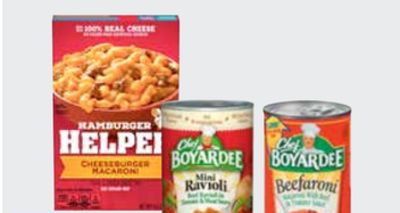 Chef Boyardee Pasta 7.5-15 oz. or Betty Crocker Helper* 5.3-7.6 oz.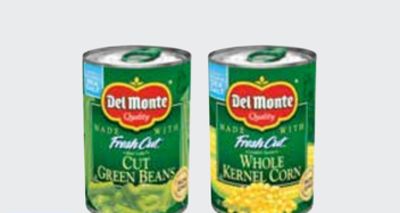 Del Monte Canned Vegetables*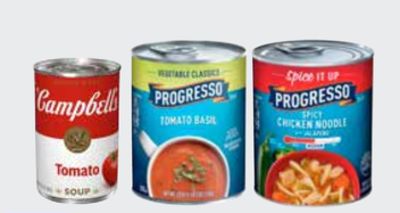 Progresso Vegetable Classics or Spice It Up Soup 18-19 oz. or Campbell's Condensed Classic Tomato or Chicken Noodle Soup* 10.75 oz.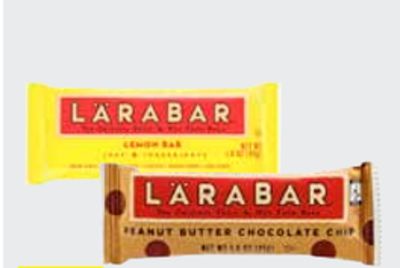 Larabar Bar*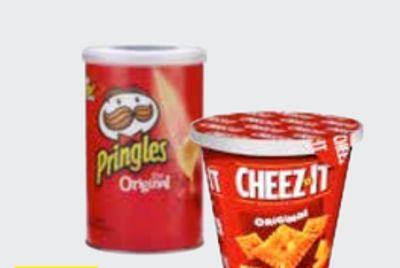 Pringles Grab & Go 2.36-2.5 oz., Cheez-It 2.2 oz. or Keebler Cups 3 oz., Nabisco Go Packs 2.75- 3.5 oz., Pepperidge Farm Goldfish Single Serve 2 oz. or Stauffer's Animal Cookies* 10-11 oz.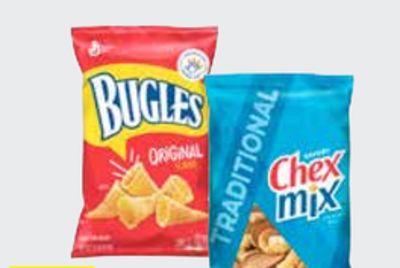 Chex Mix 7.5-8.75 oz. or Bugles Corn Snacks* 7.5 oz.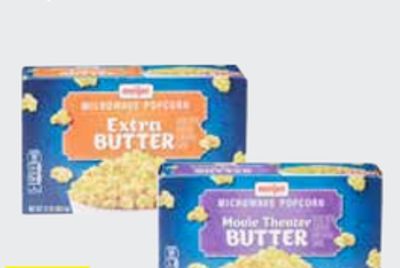 Meijer Microwave Popcorn*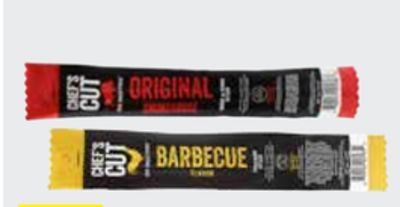 Chef's Cut Jerky Sticks*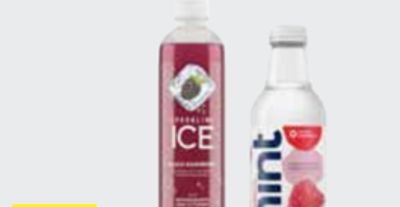 Sparkling Ice 17 oz. bottle or Hint Water* 16 oz. bottle.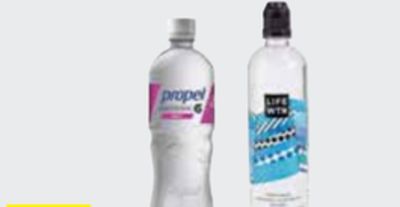 Propel Water 24 oz. bottle, LIFEWTR 23.7 oz. bottle or Acqua Panna Water* 33.8 oz. bottle.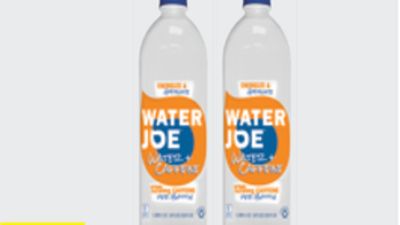 Water Joe Water + Caffeine*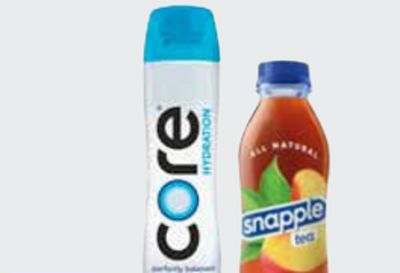 Snapple Tea 16 oz. bottle or Core Hydration Water* 30.4 oz. bottle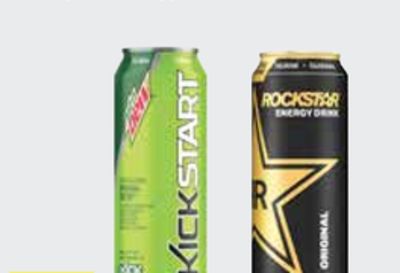 Mountain Dew Kickstart or Rock Star Drink*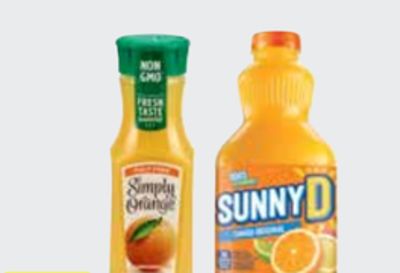 Simply Juice 11.5 oz., Sunny D 64 oz. or Milo's Tea* 20 oz.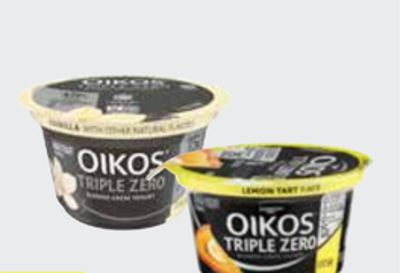 Dannon Greek Yogurt*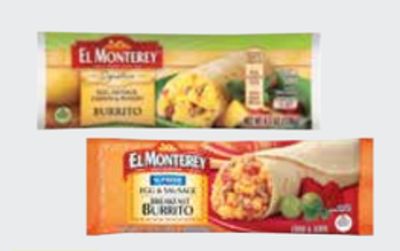 El Monterey Frozen Breakfast Burrito*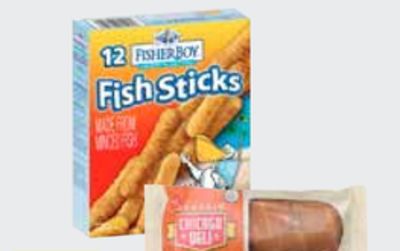 Chicago Deli Frozen Traditional Pretzel, Bagel or Hawaiian Dog 4.45 oz. or Fisher Boy Fish Sticks* 6 oz.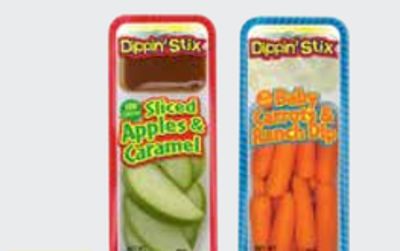 Dippin' Stix*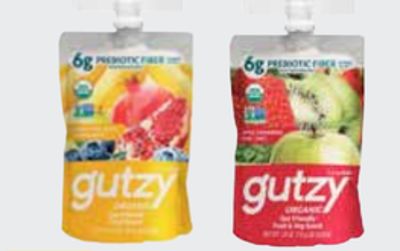 Gutzy Snack Pouch*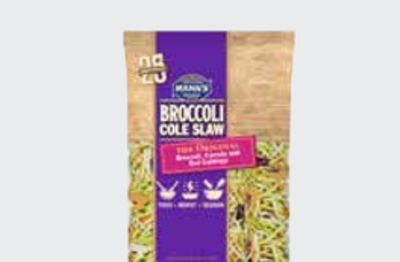 Mann's Broccoli Cole Slaw*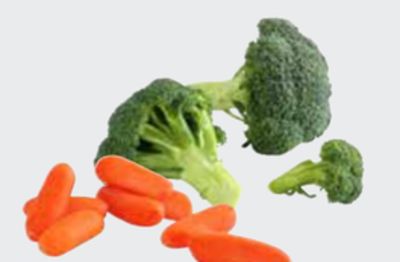 Baby-Cut Carrots 1 lb. bag or Broccoli Crowns*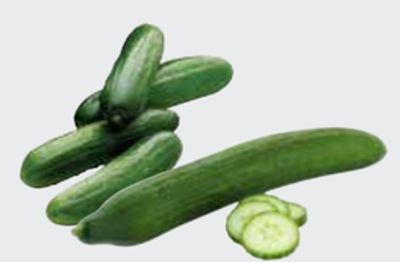 Greenhouse Cucumbers Each or Mini Greenhouse Cucumbers* 4 ct. pkg.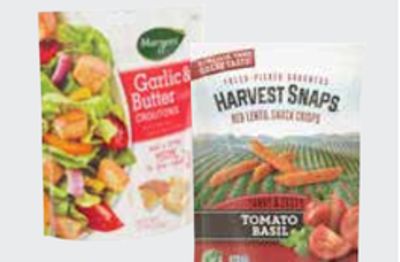 Calbee Harvest Snaps 3-3.3 oz. or Marzetti Croutons* 5 oz.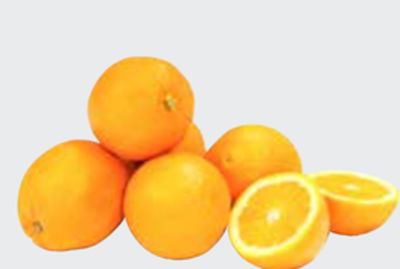 California Extra Large Navel Oranges*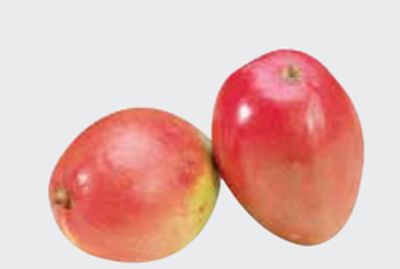 Large Mangos*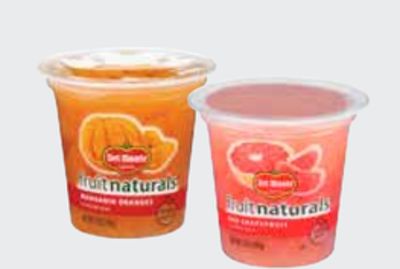 Del Monte All Natural Fruit Cup*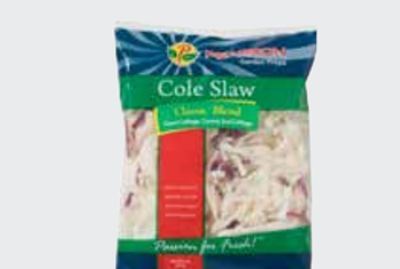 Pearson Cole Slaw Mix*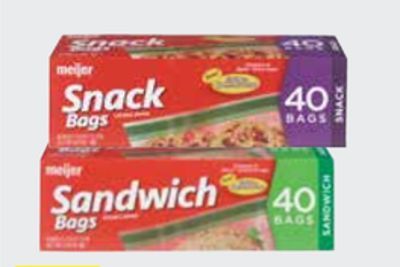 Meijer Reclosable Snack or Sandwich Bags*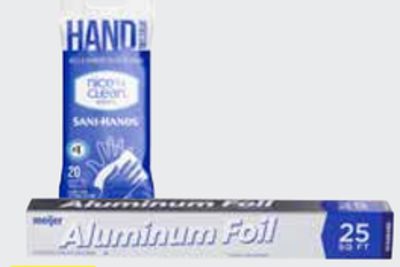 Meijer Aluminum Foil 25 sq. ft. or Nice 'N Clean Antibacterial Wipes* 20 ct.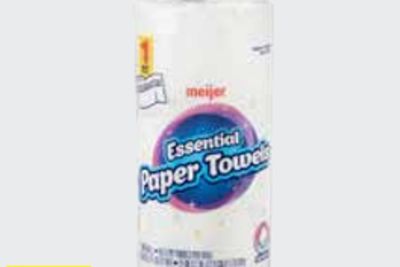 Meijer Essential Paper Towels*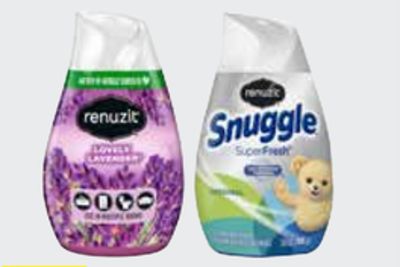 Renuzit Adjustable Cone Gel Air Freshener*