Weekly Ad
---
The Weekly Ad, which is valid in Meijer markets between 08/07/2022 - 08/14/2022, consists of 30 pages. The most expensive product of the brochure is LG 65" 4K UHD HDR Smart TV priced at $519.99, the cheapest product at $0.29 is Meijer 2 Pocket Paper Folder.
You can use the page previews below to navigate the brochure pages.
---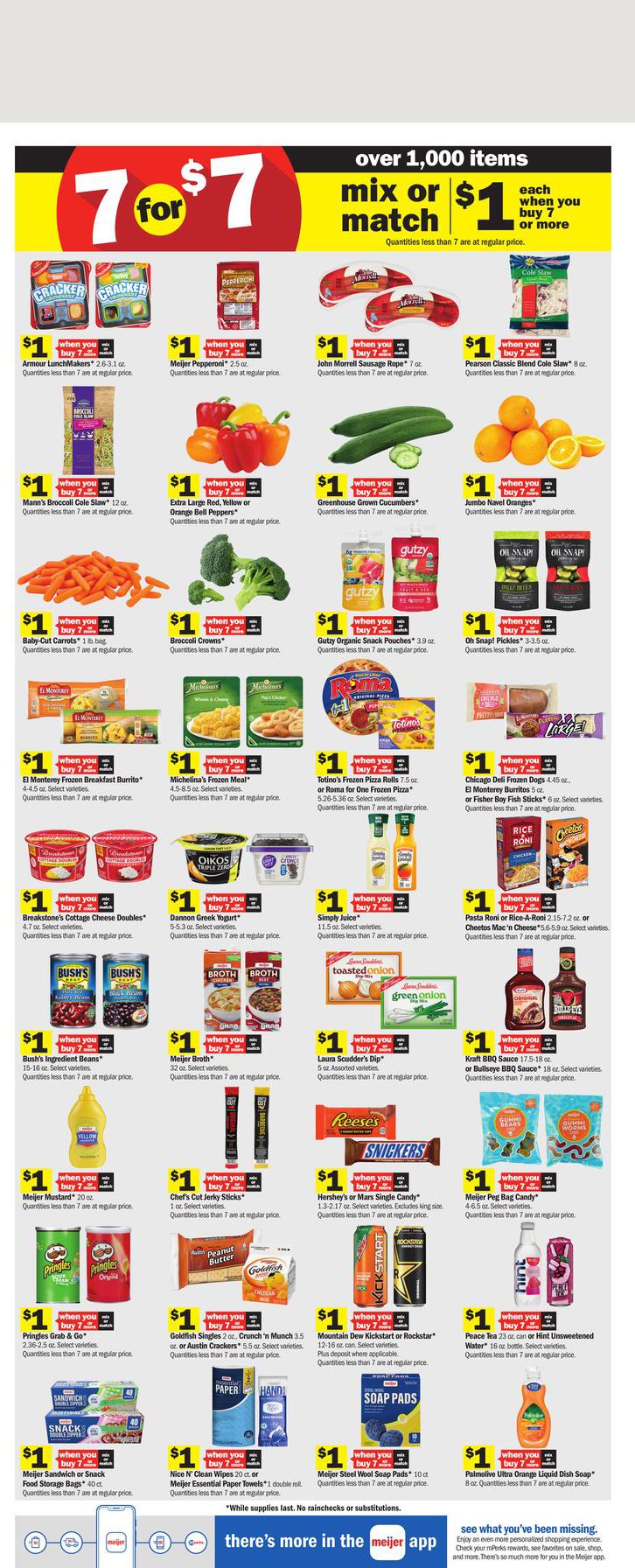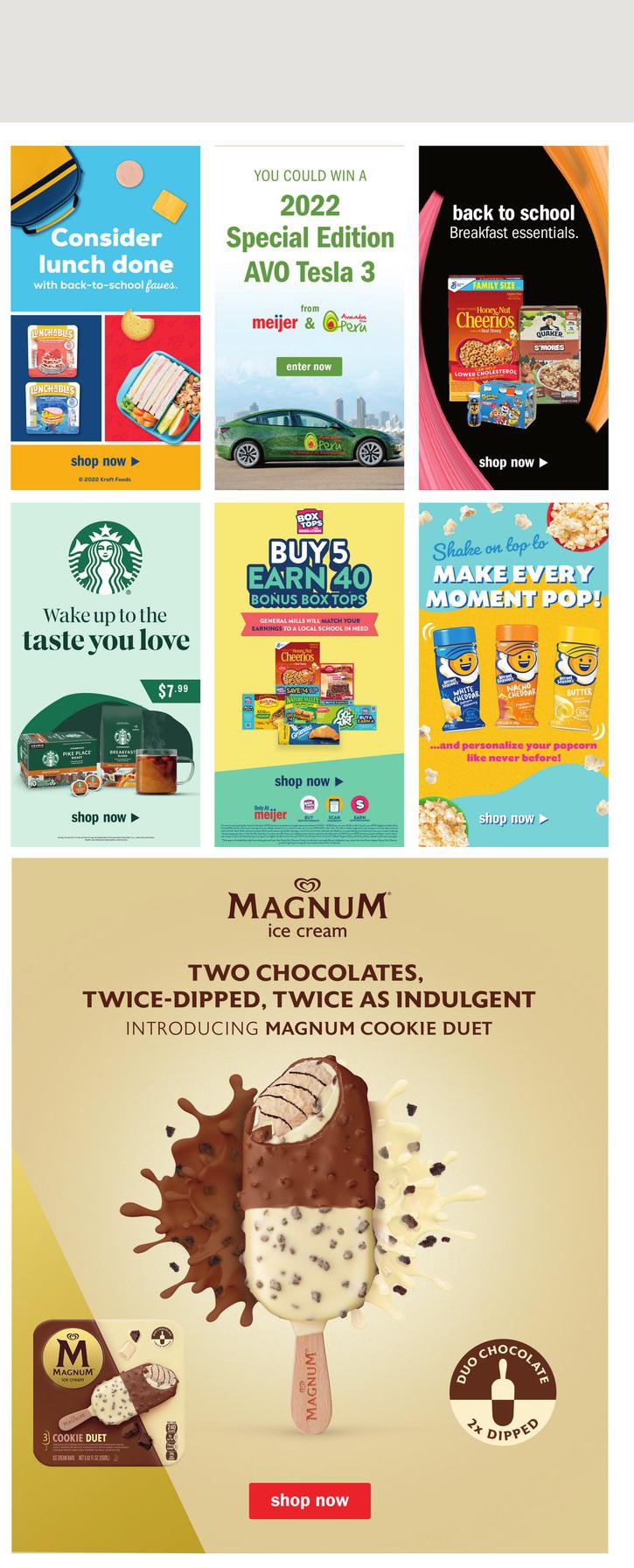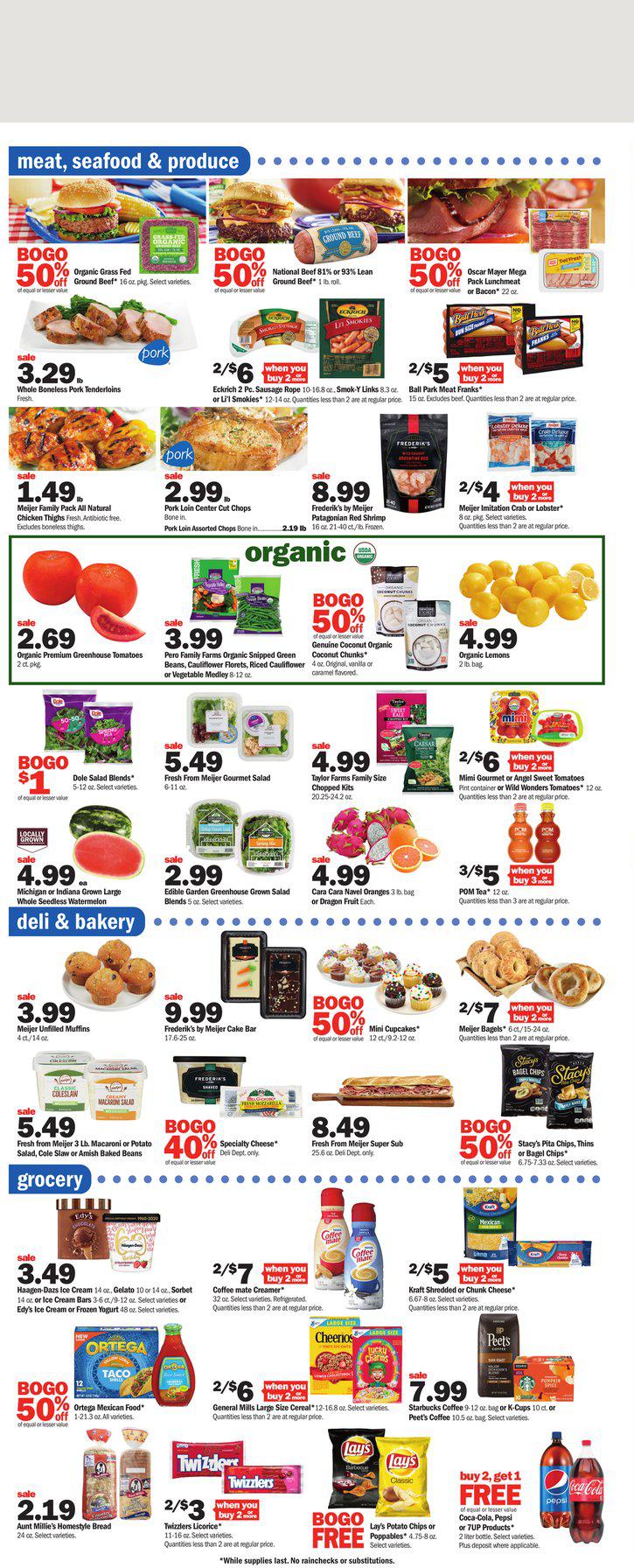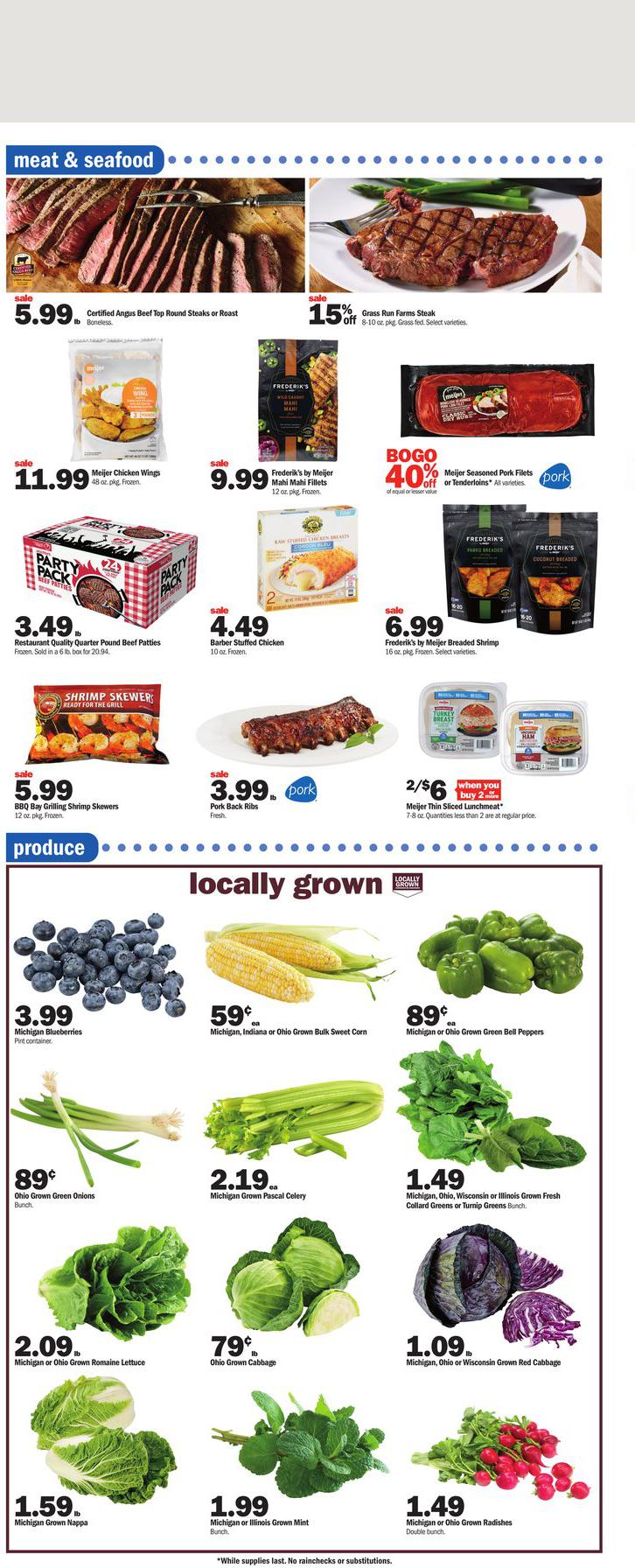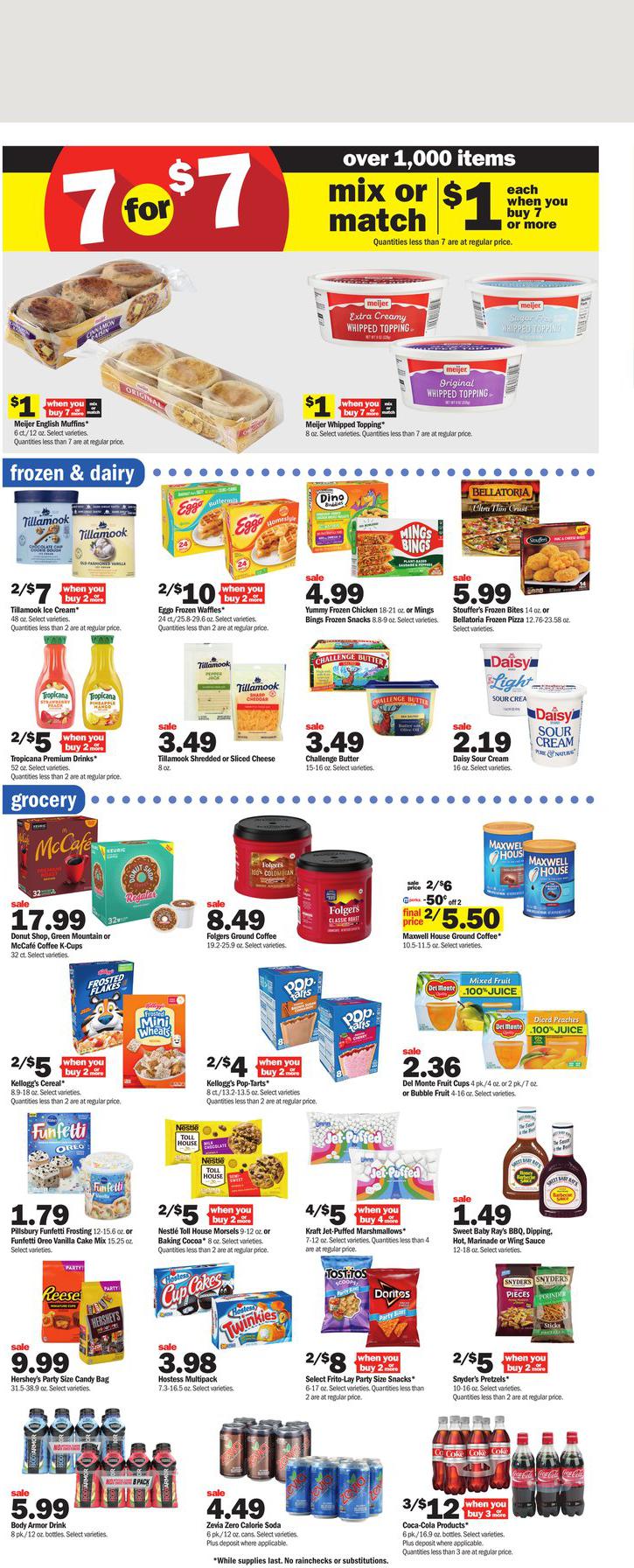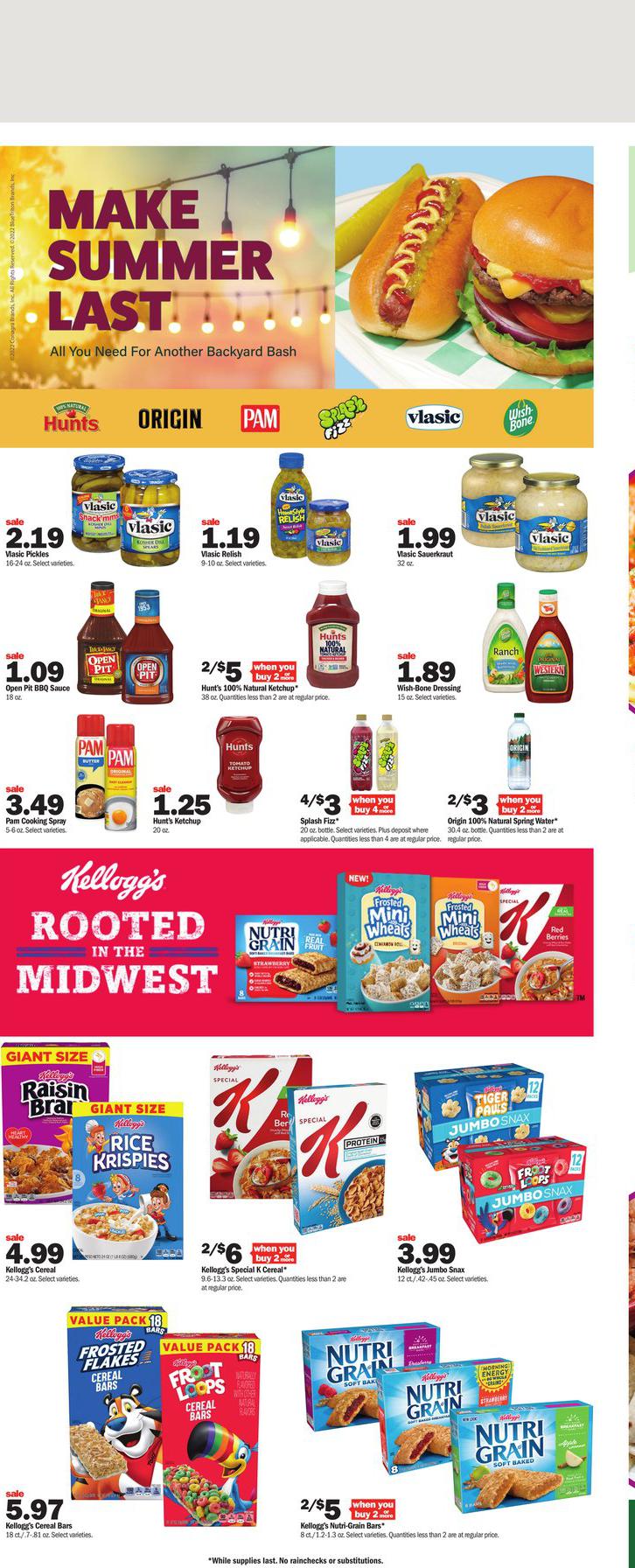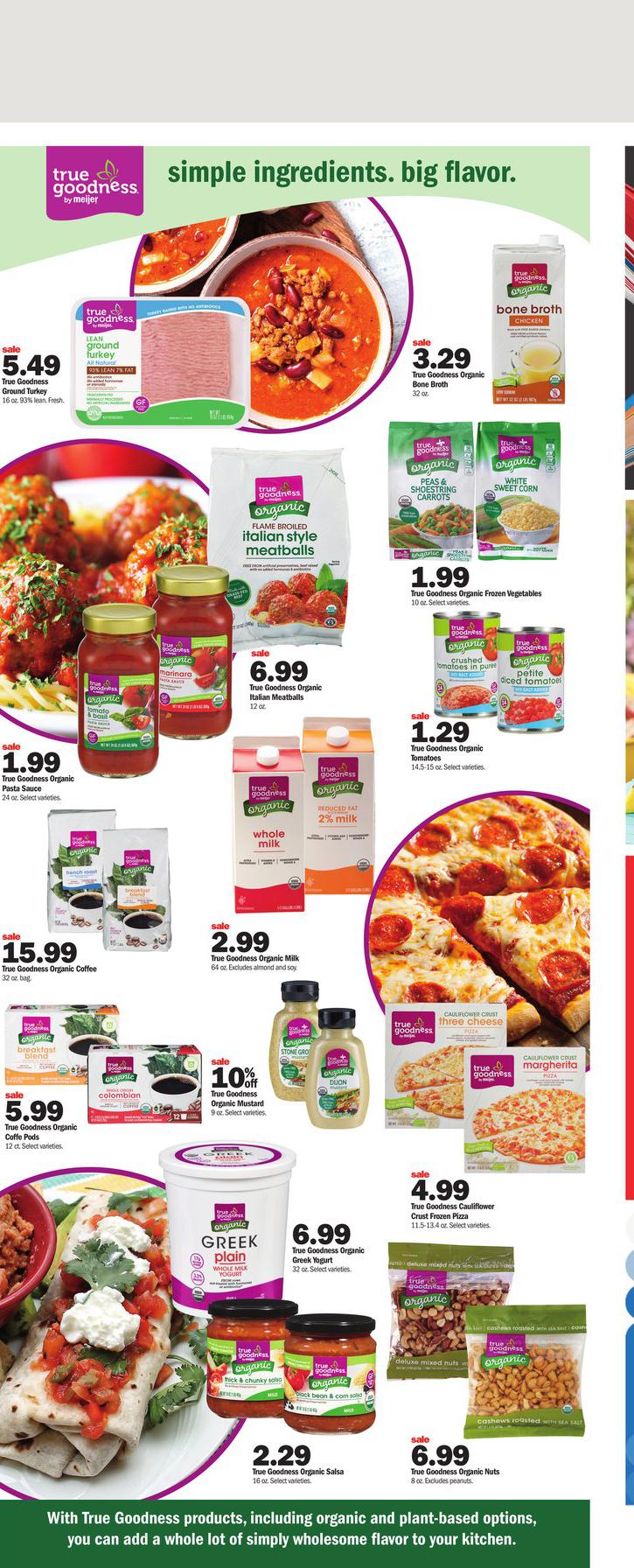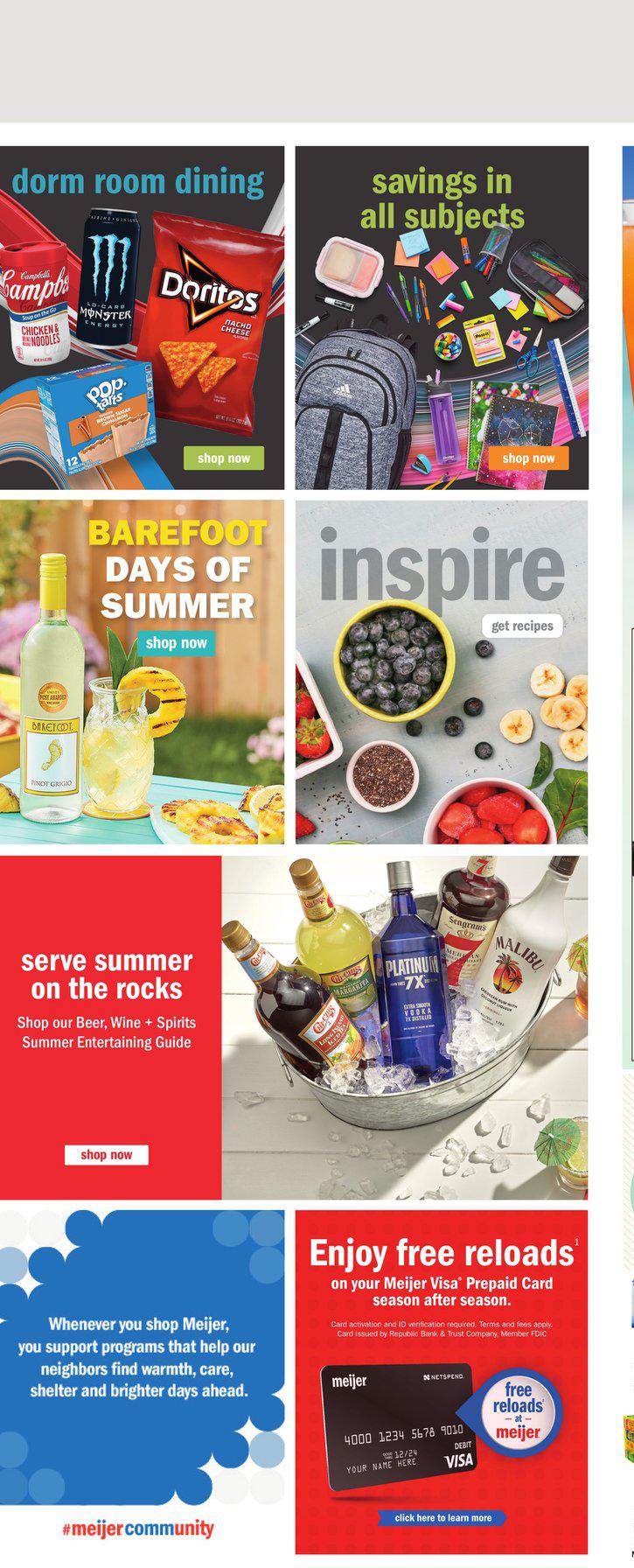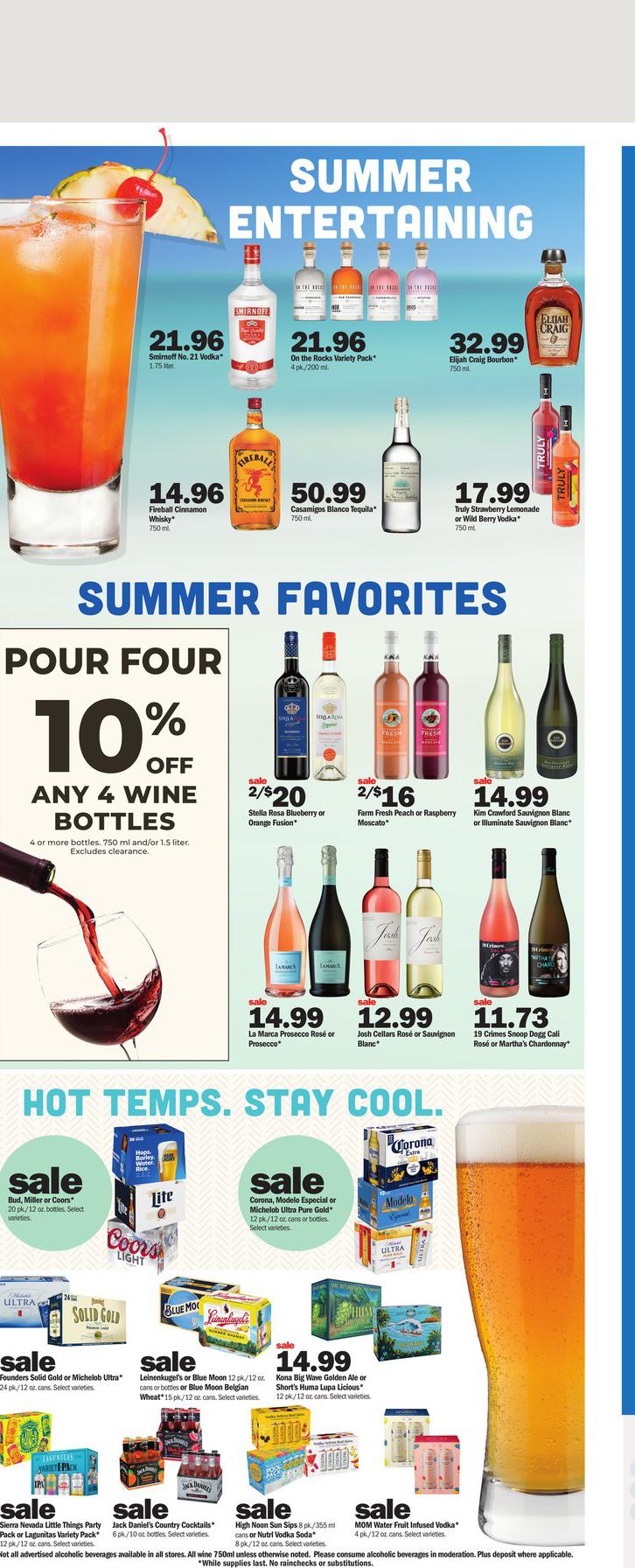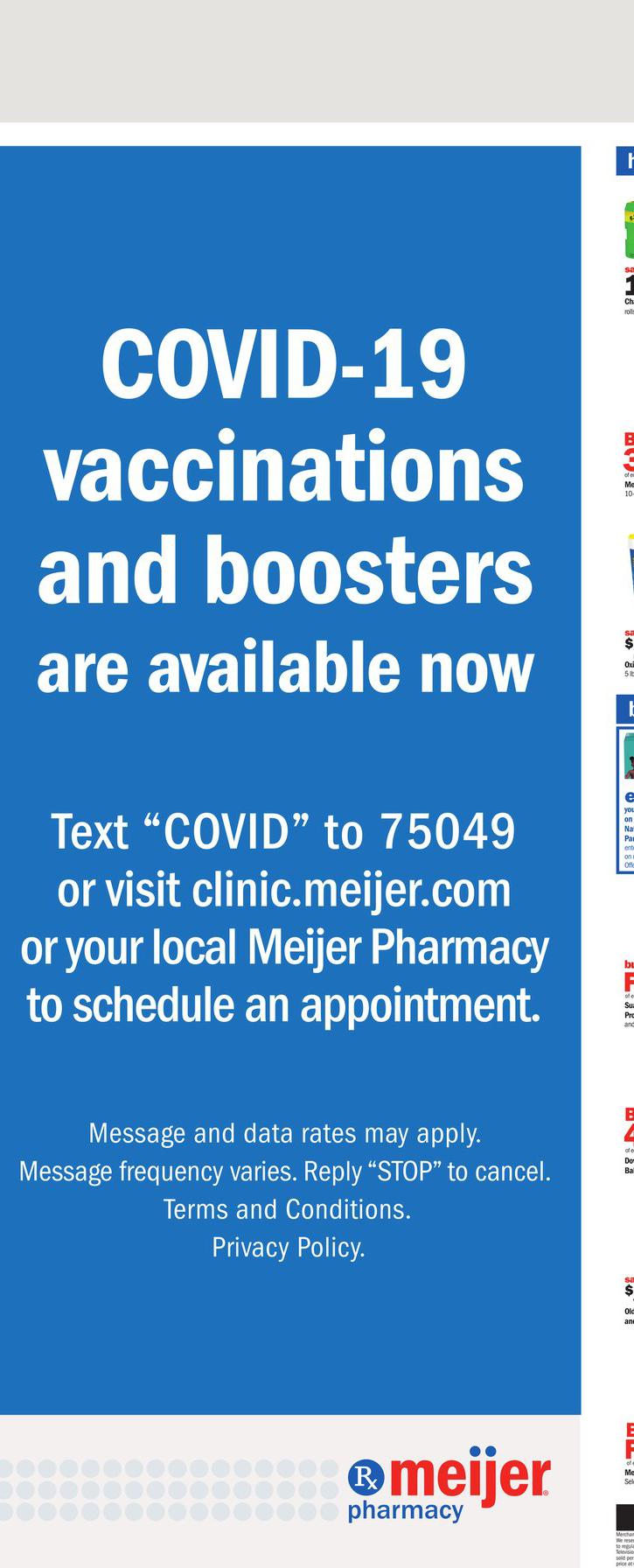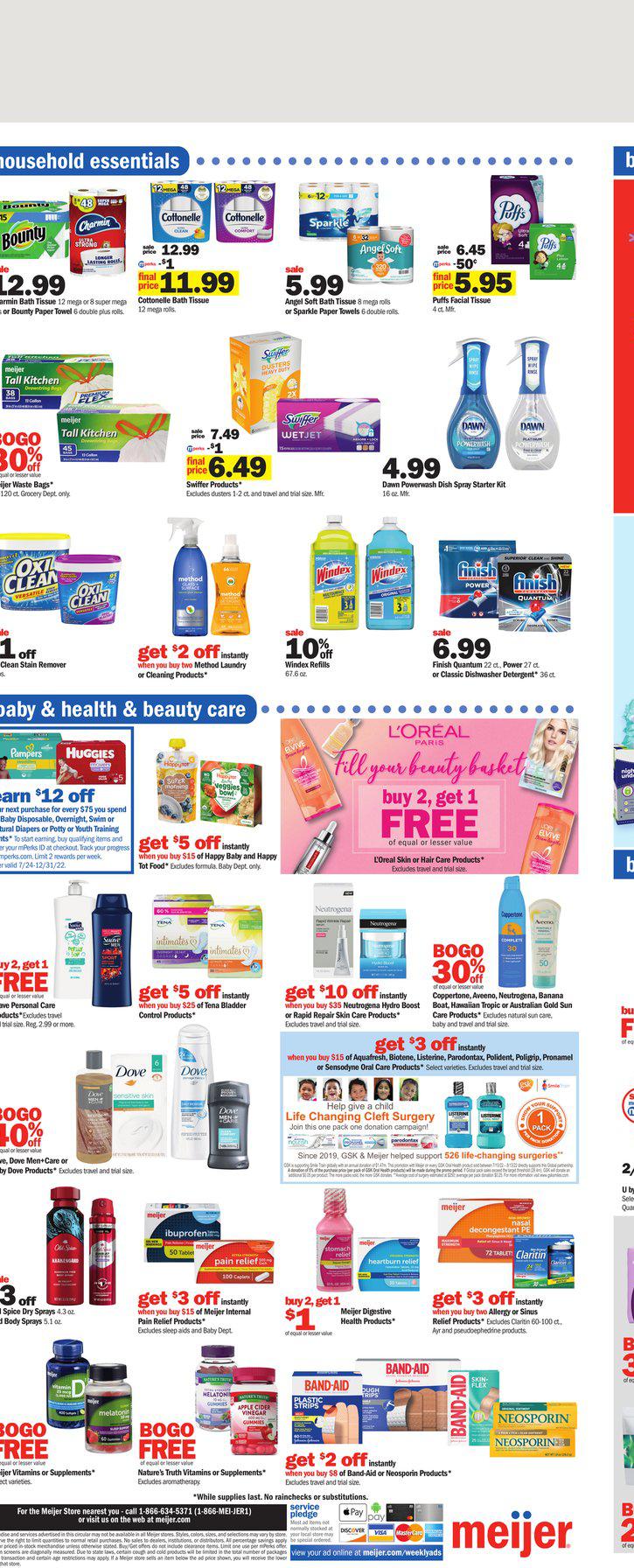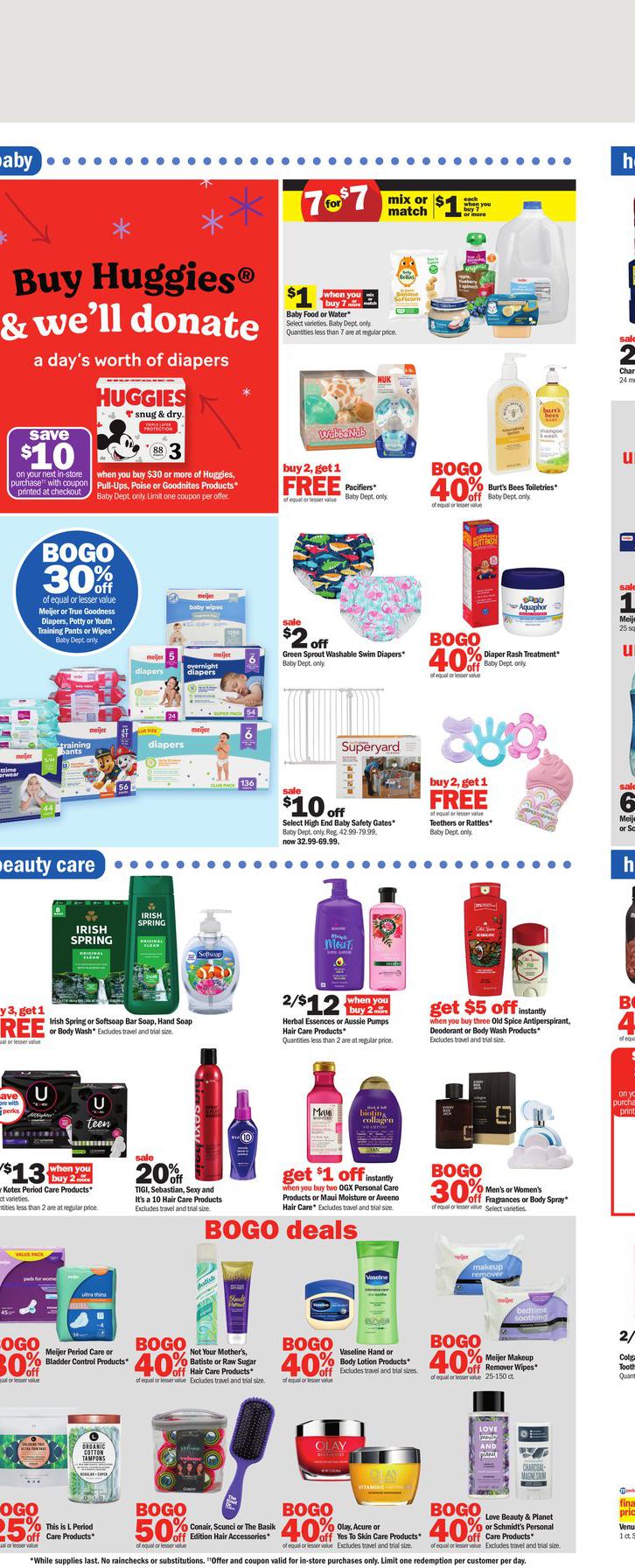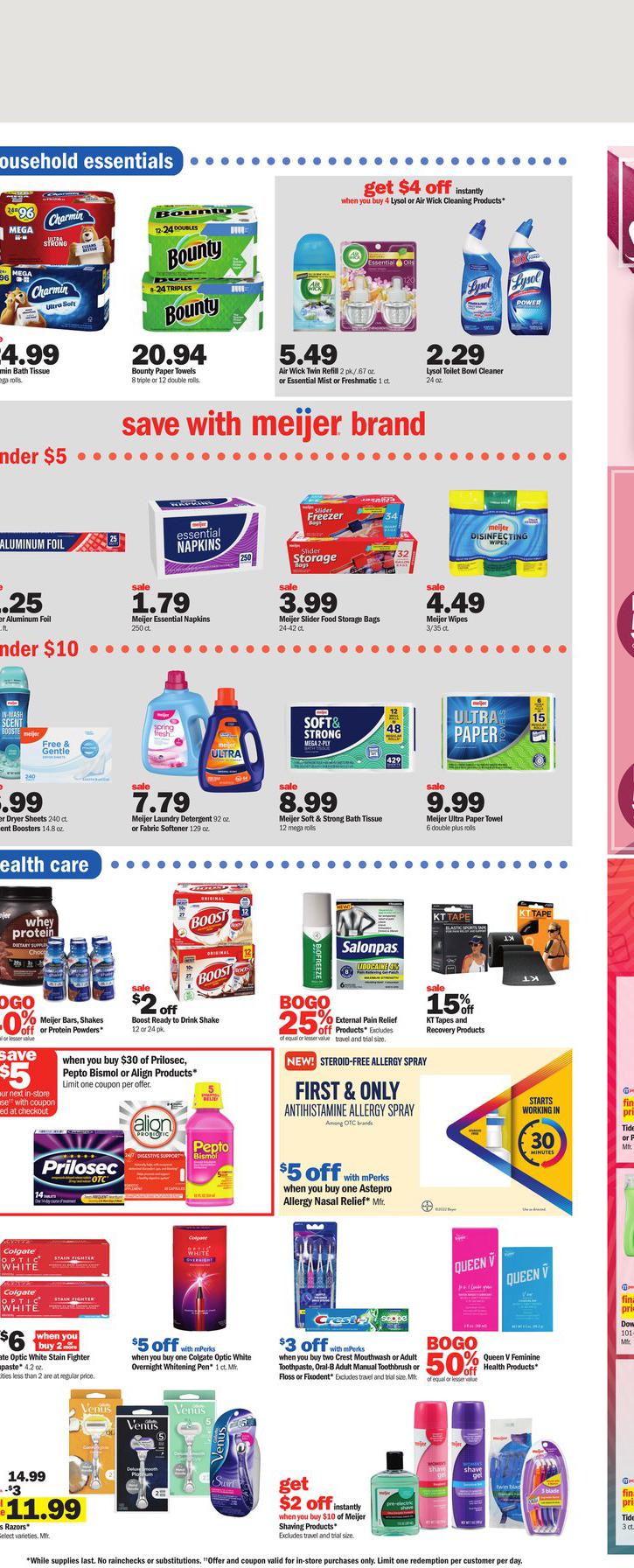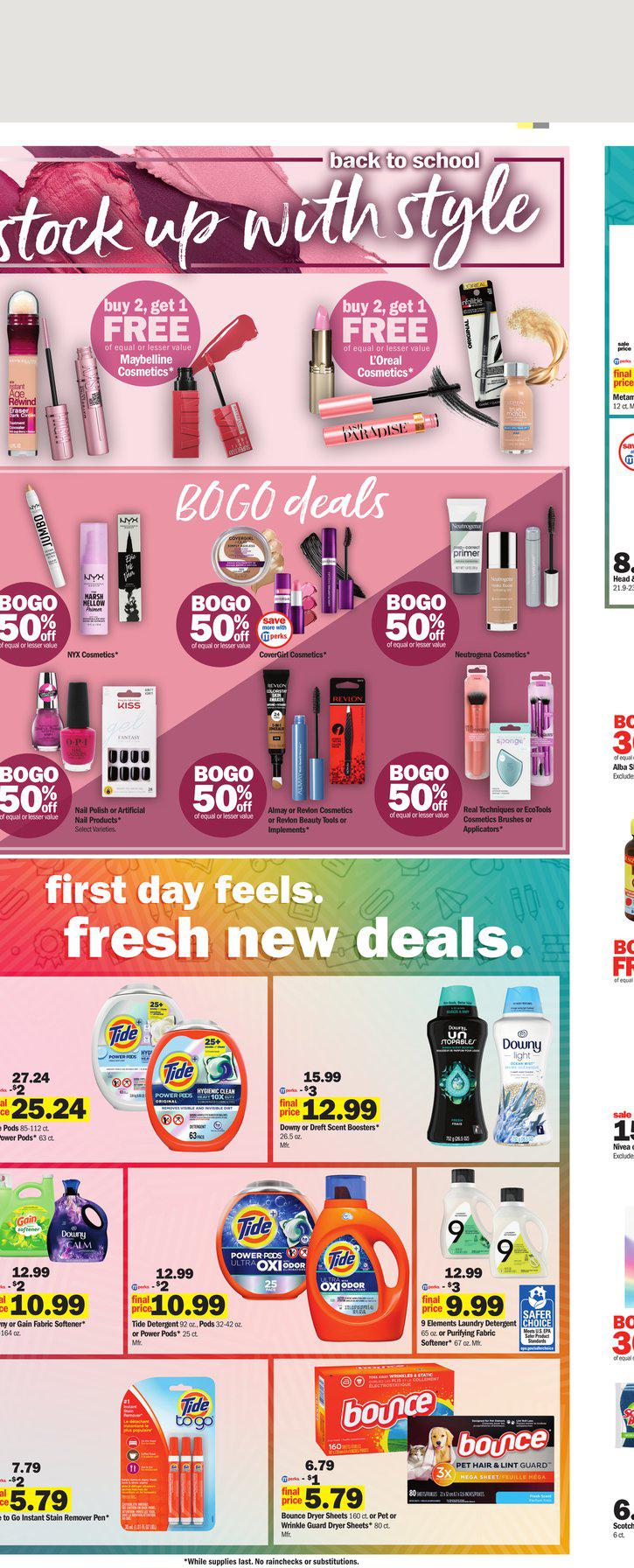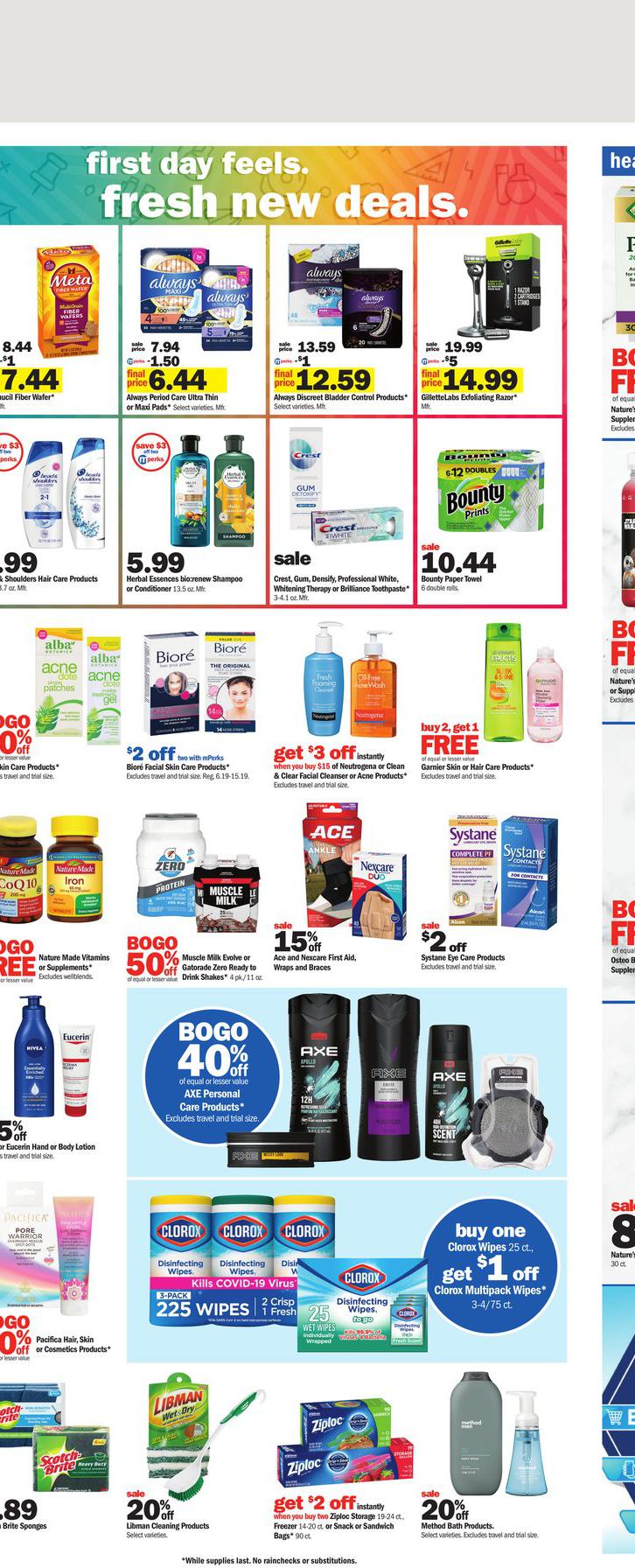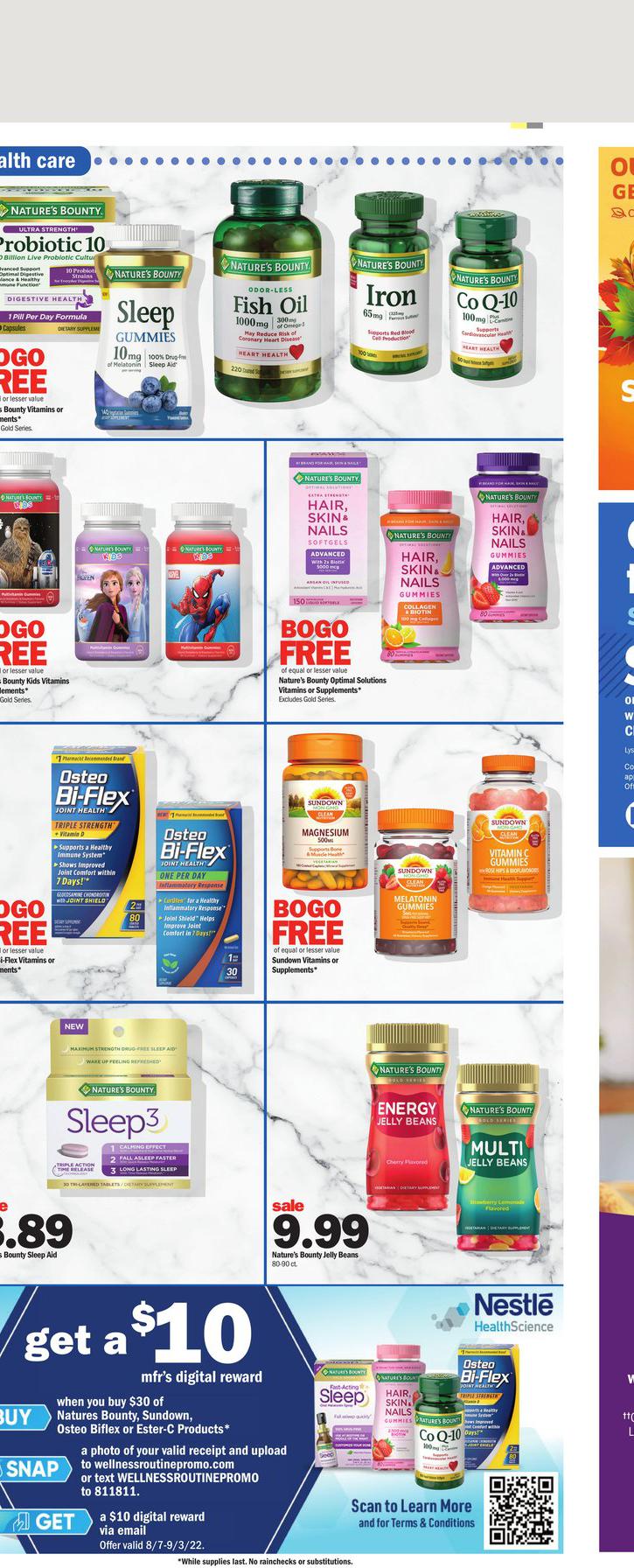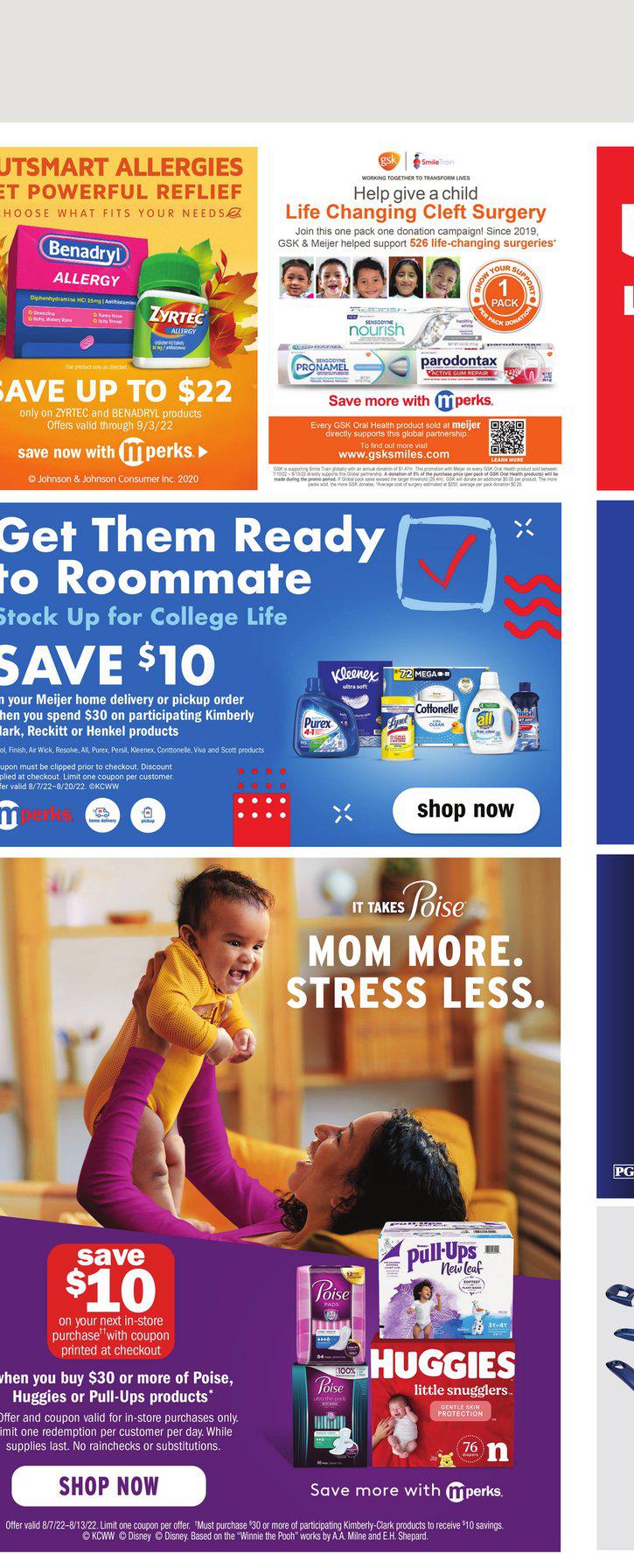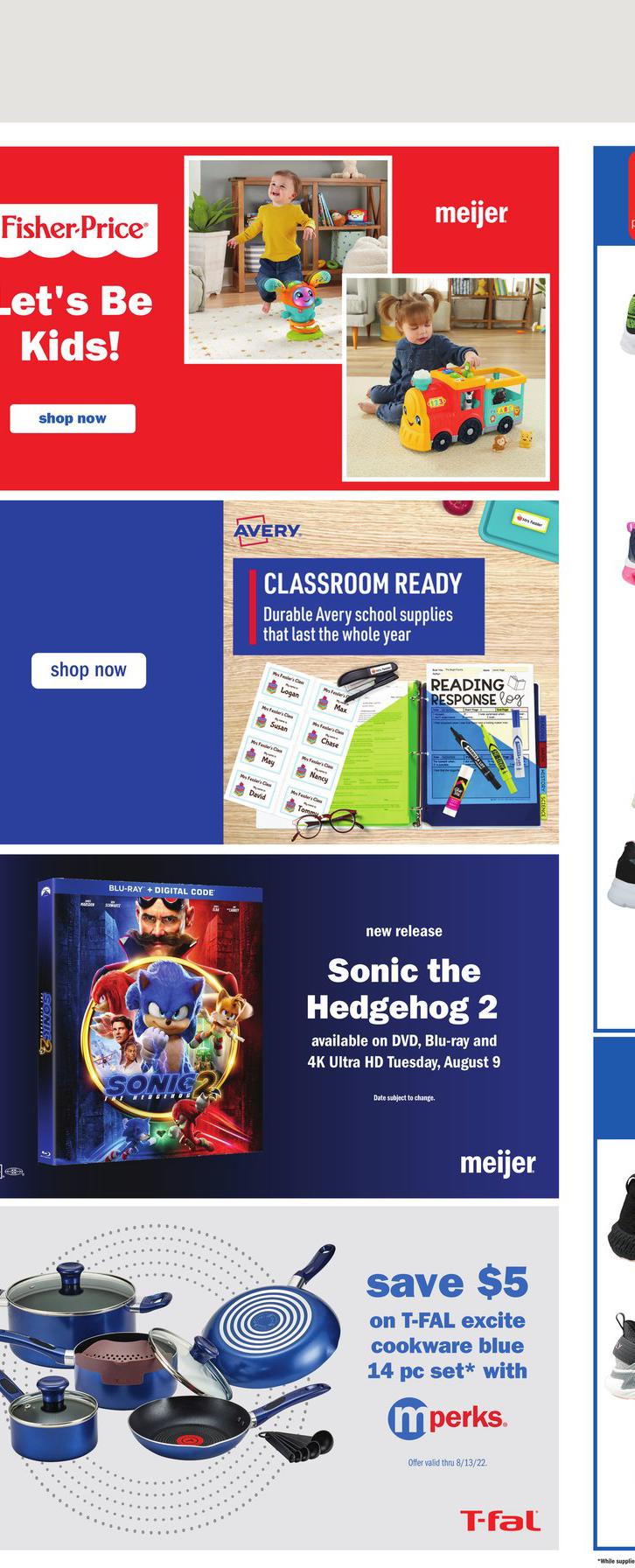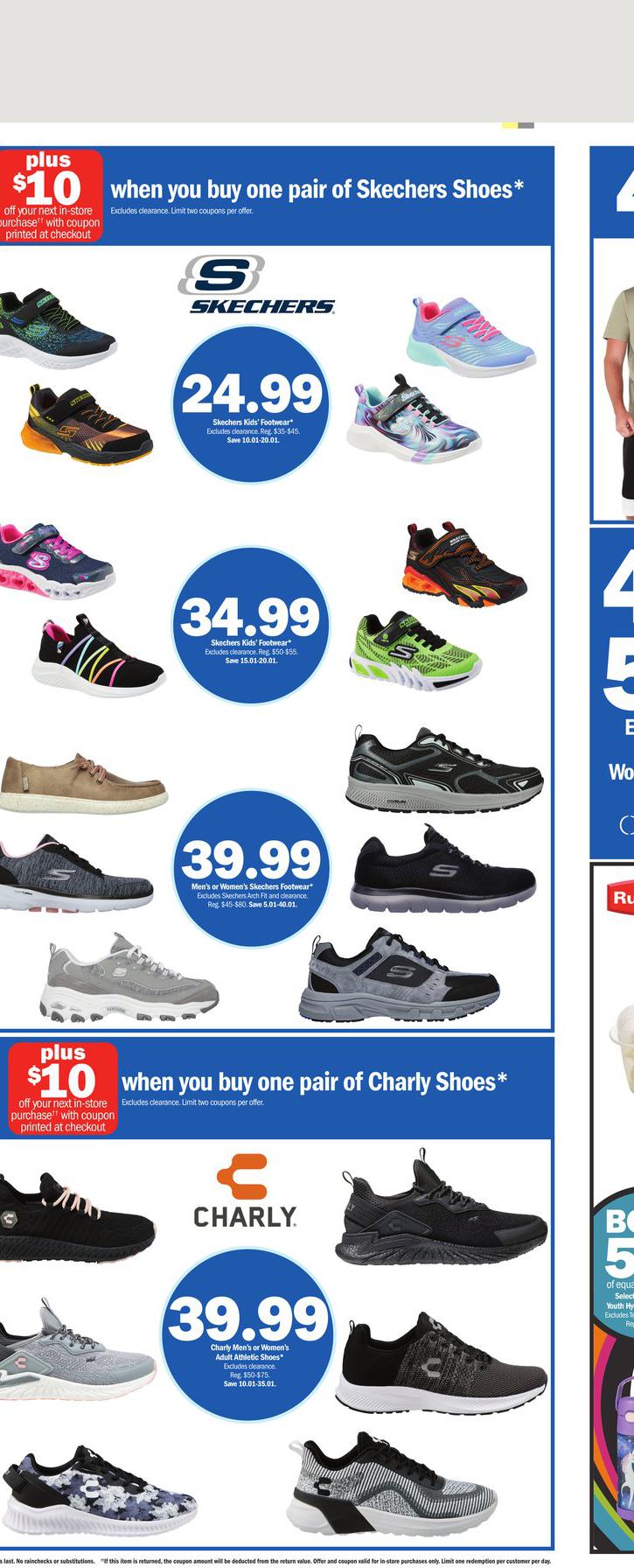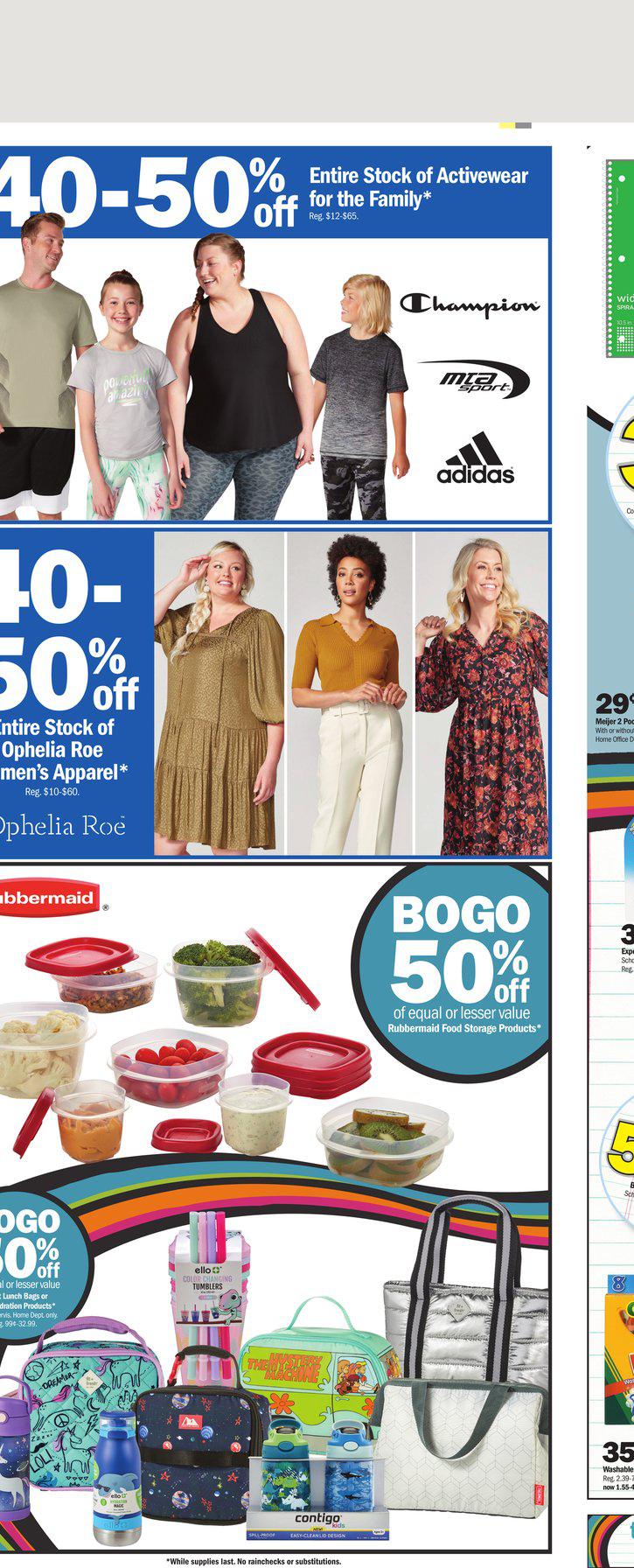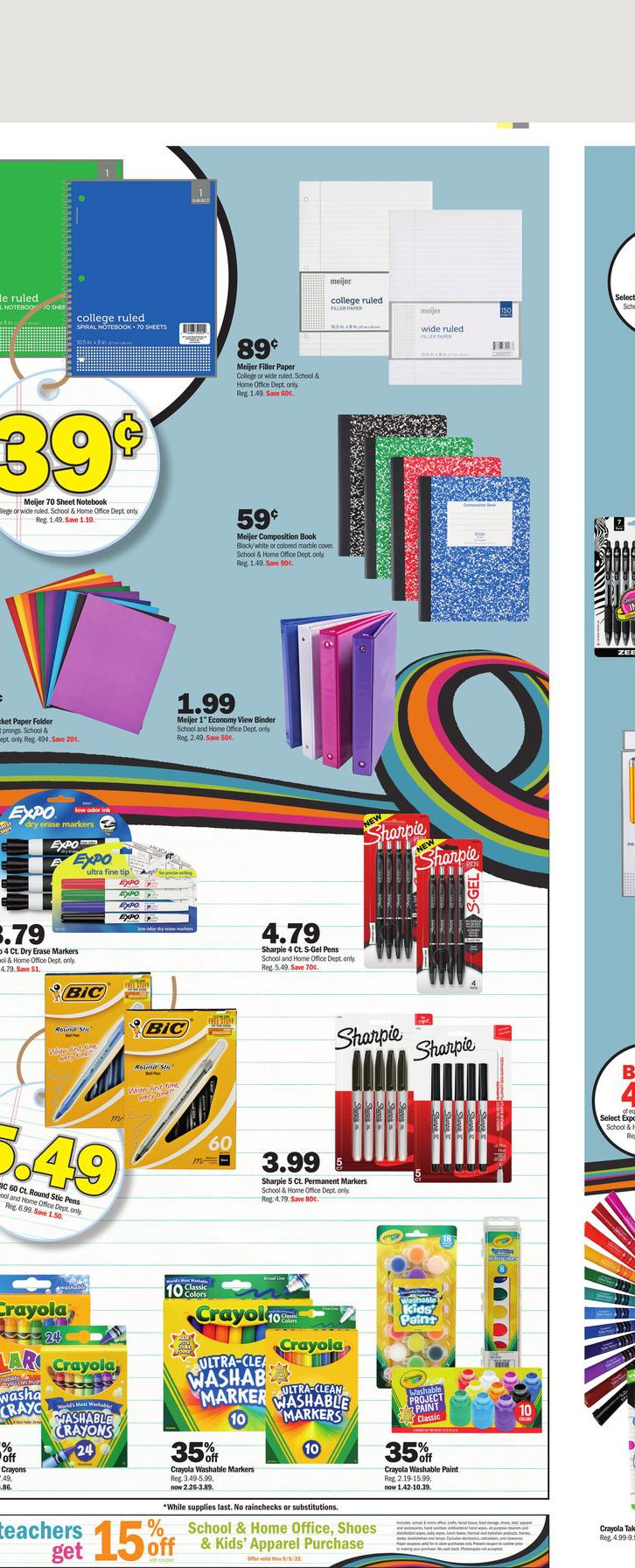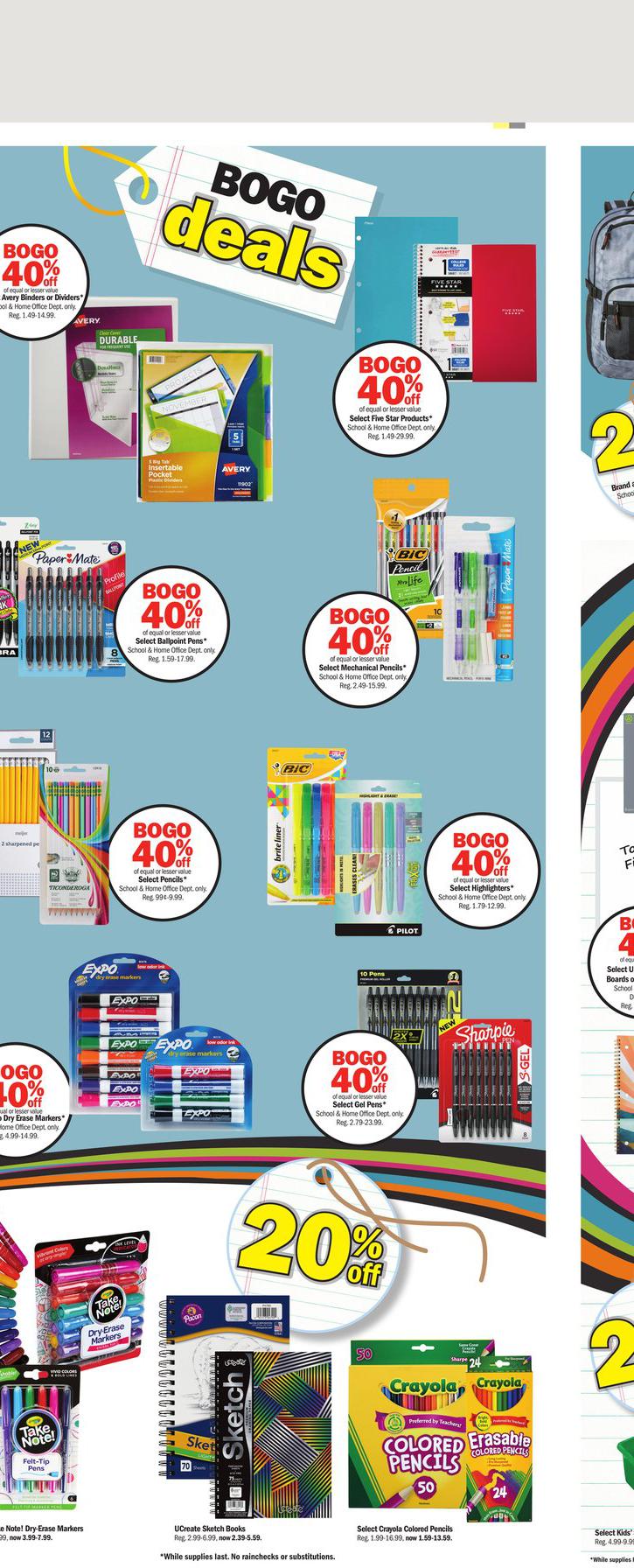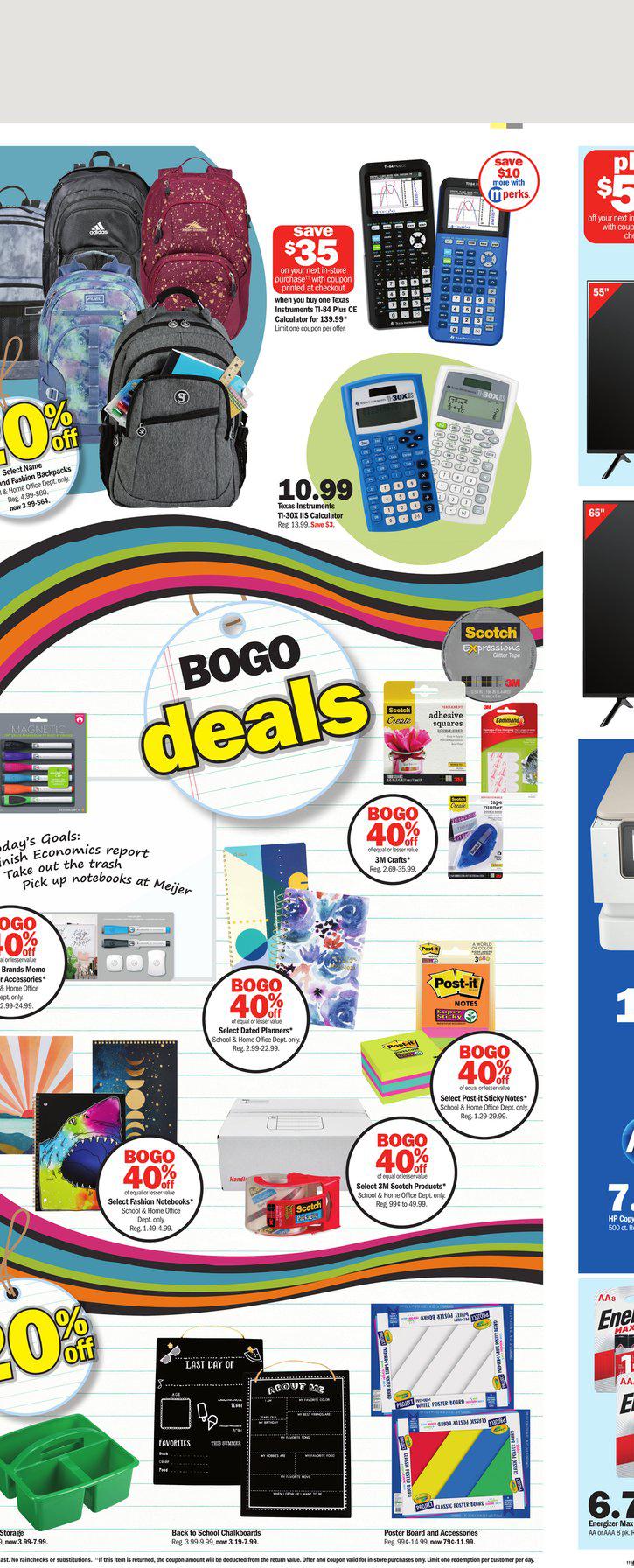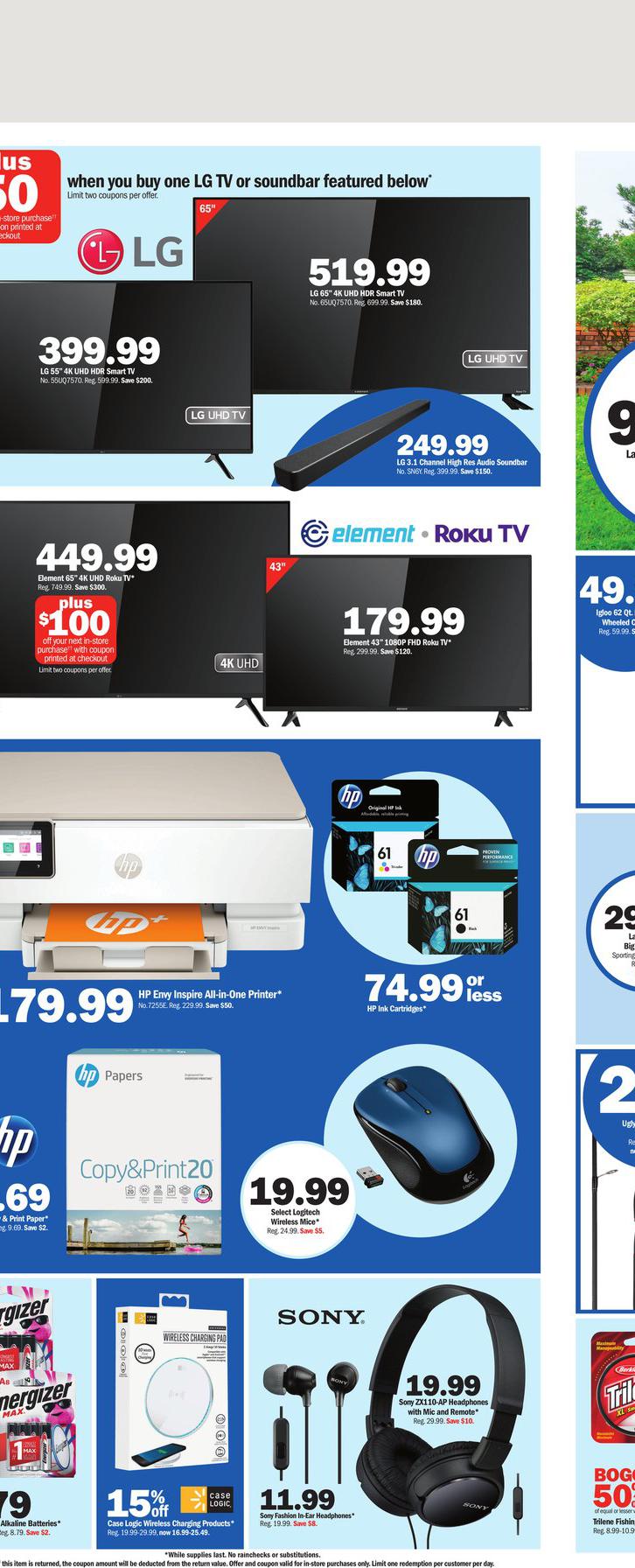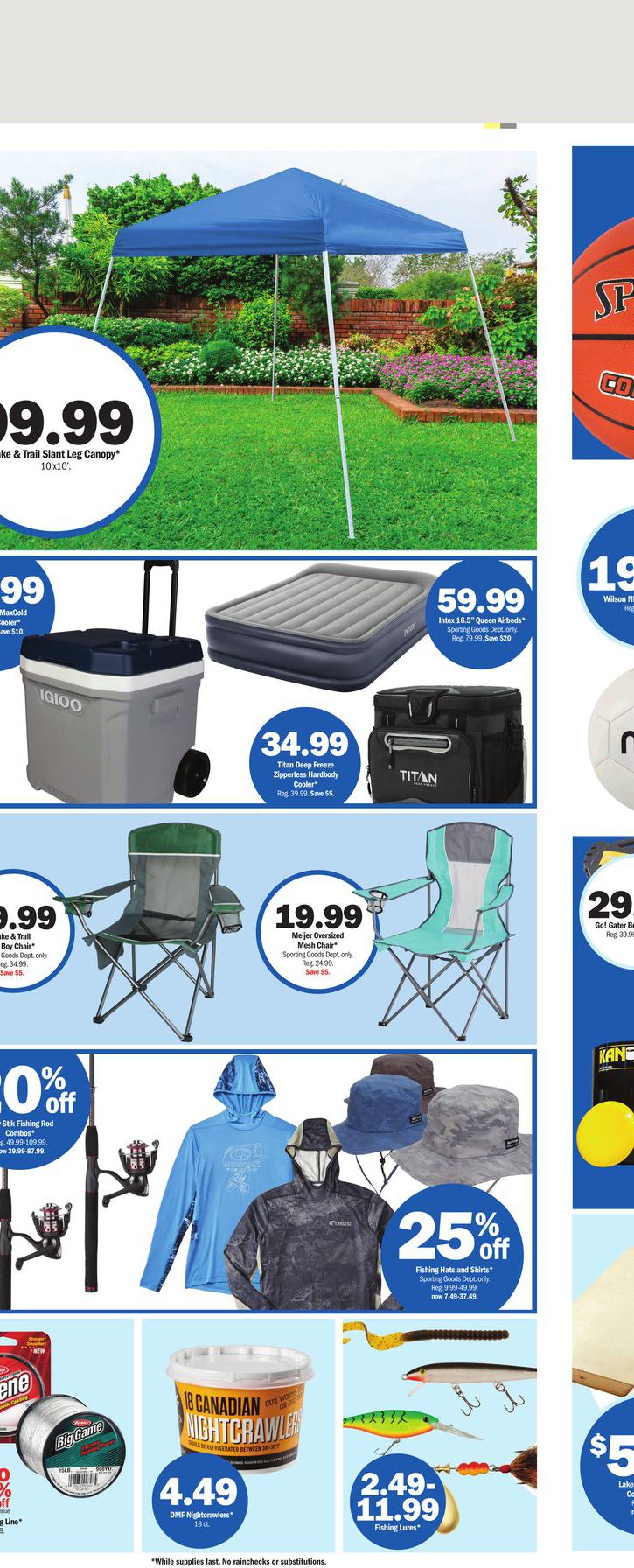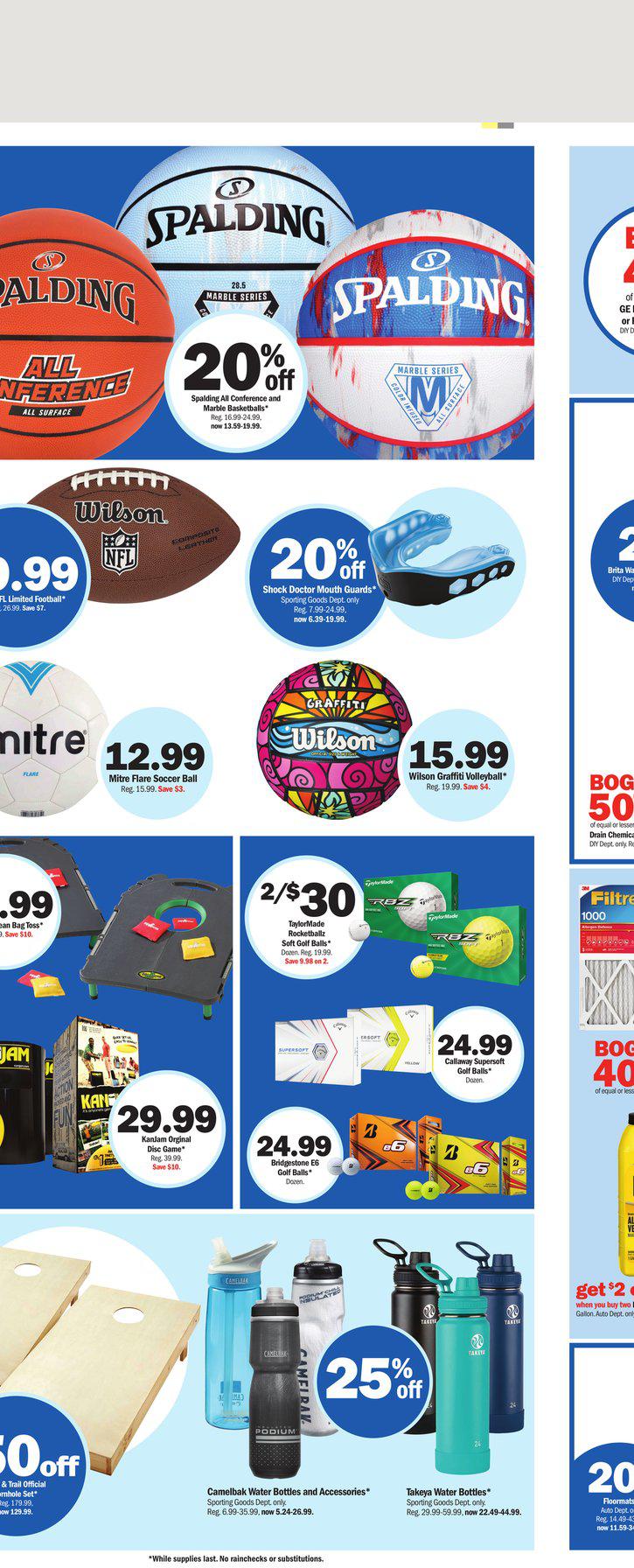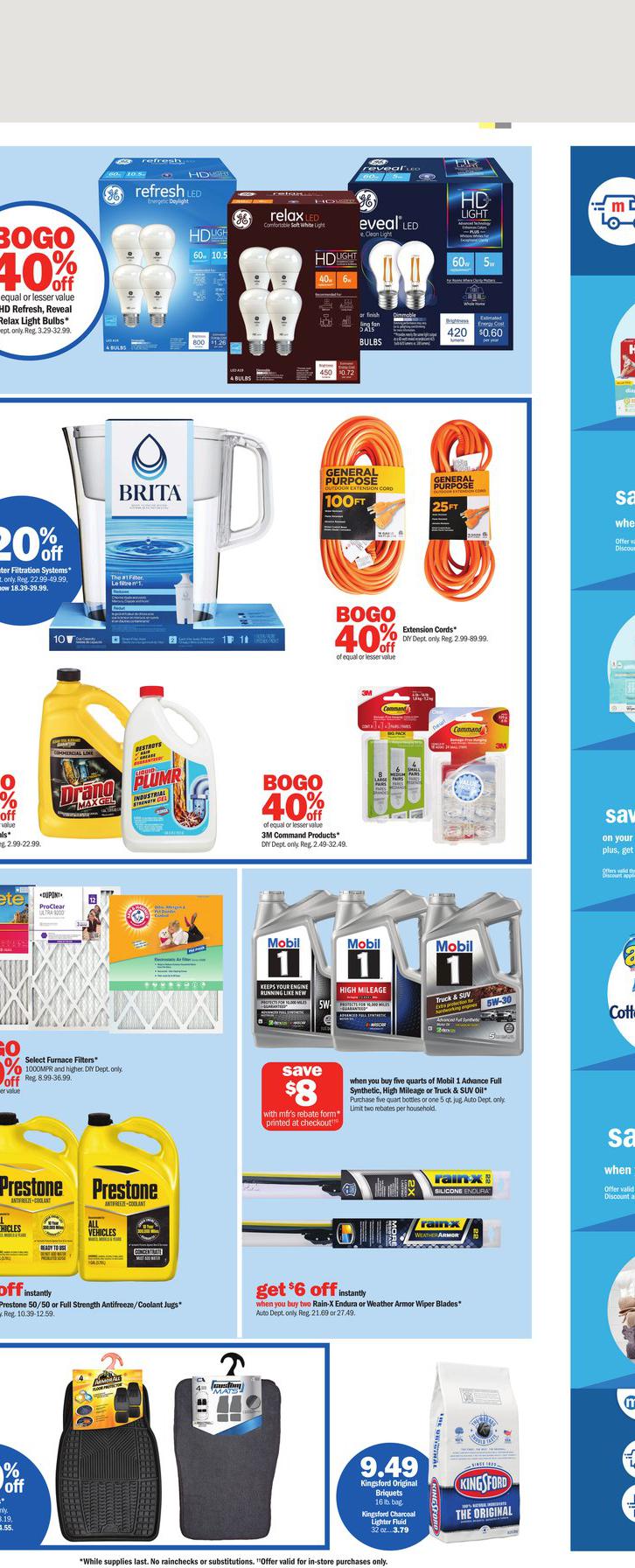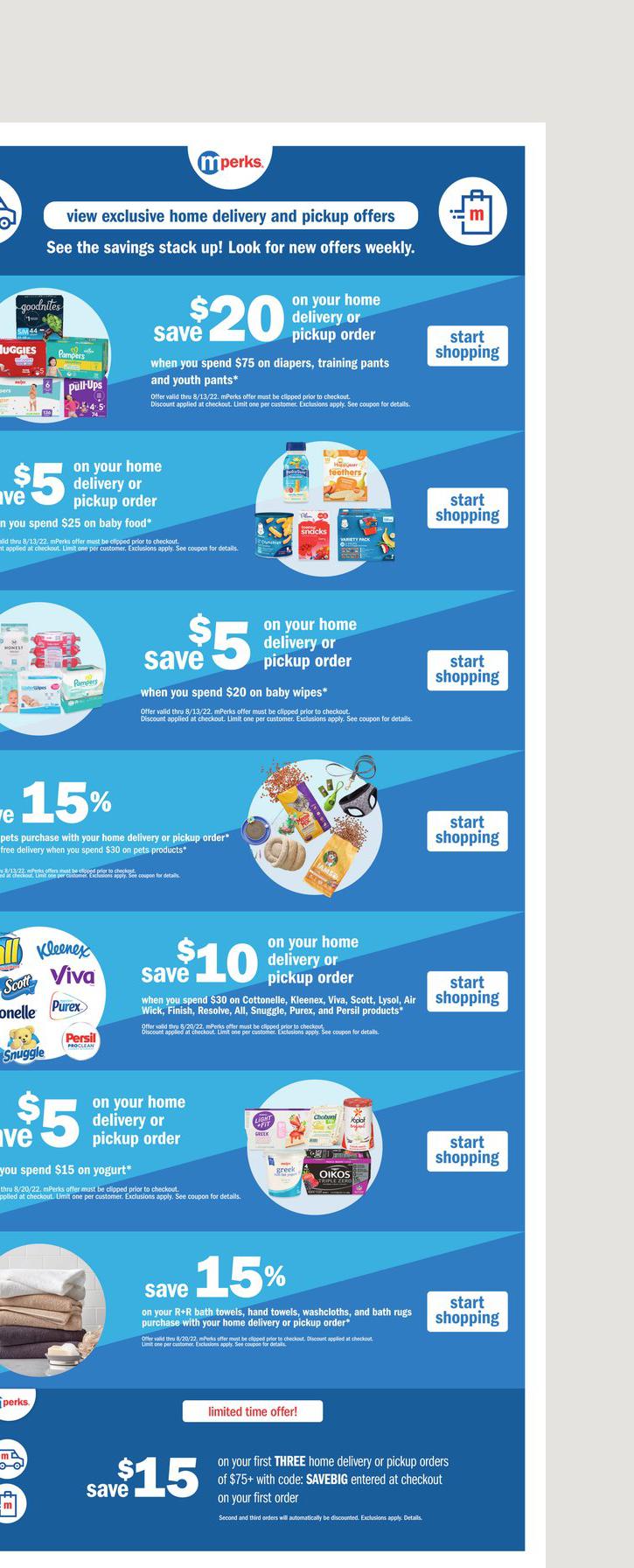 | Market | Flyer | Date |
| --- | --- | --- |
| | Weekly Ad | 07/31/2022 |
| | Softlines Clearance Ad | 07/31/2022 |
| | Peaches and Canning Ad | 07/29/2022 |
| | Softlines Clearance | 08/04/2022 |
| | Pets Ad | 08/07/2022 |
| | Weekly Ad | 08/07/2022 |
| | Colorful Planet Ad | 08/07/2022 |
| | Softlines Clearance | 08/11/2022 |
| | Back to School Ad | 08/14/2022 |
| | Weekly Ad | 08/14/2022 |
Products in the Flyer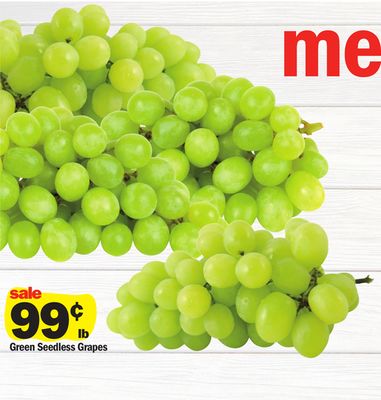 Green Seedless Grapes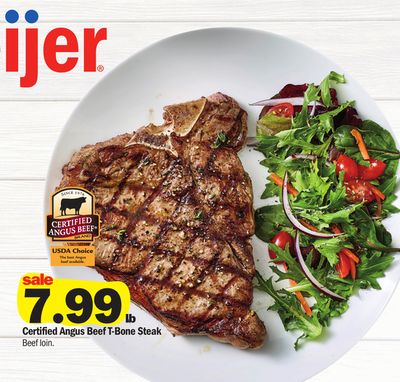 Certified Angus Beef T-Bone Steak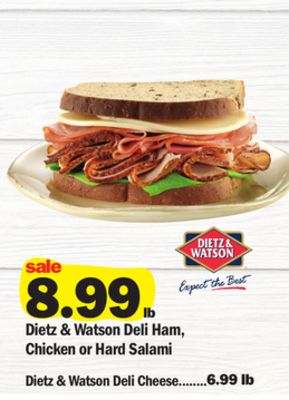 Dietz & Watson Deli Ham, Chicken or Hard Salami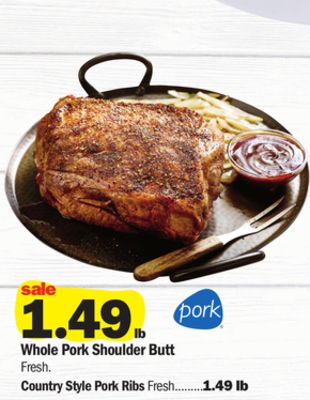 Whole Pork Shoulder Butt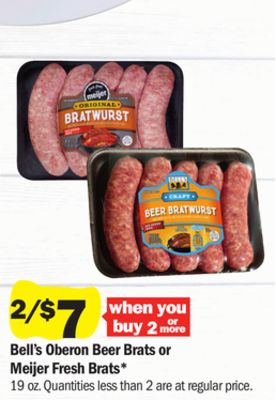 Bell's Oberon Beer Brats or Meijer Fresh Brats*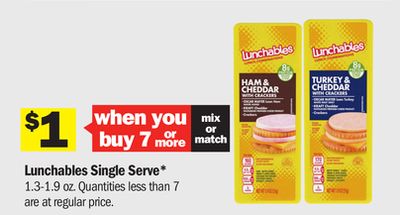 Lunchables Single Serve*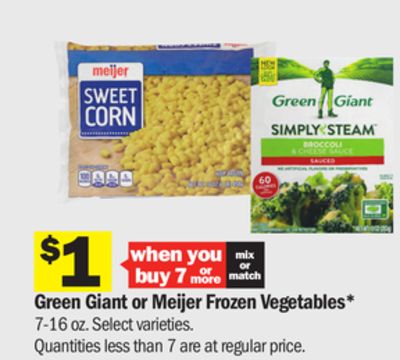 Green Giant or Meijer Frozen Vegetables*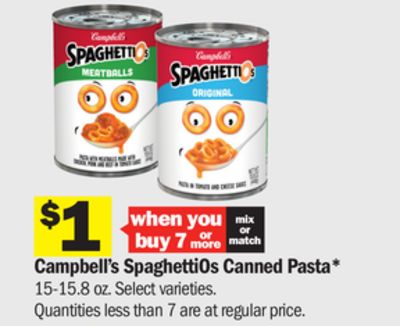 Campbell's SpaghettiOs Canned Pasta*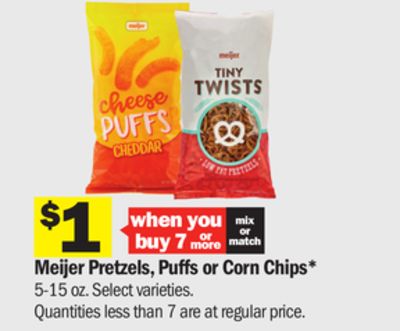 Meijer Pretzels, Puffs or Corn Chips*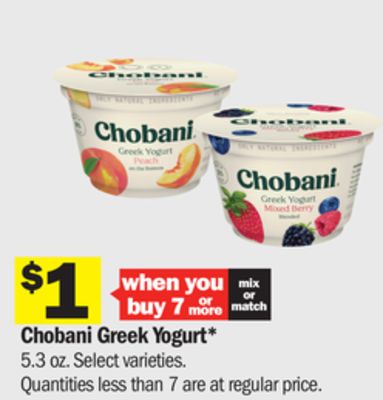 Chobani Greek Yogurt*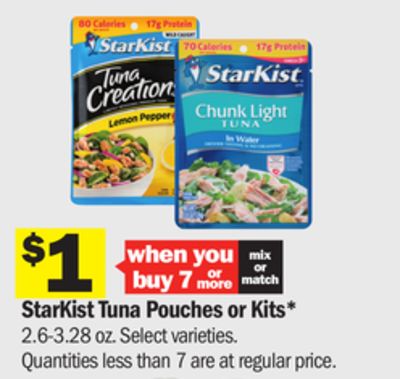 StarKist Tuna Pouches or Kits*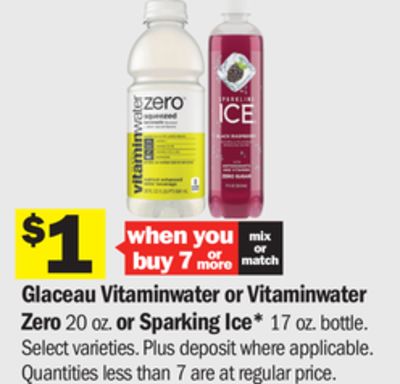 Glaceau Vitaminwater or Vitaminwater Zero 20 oz. or Sparking Ice* 17 oz.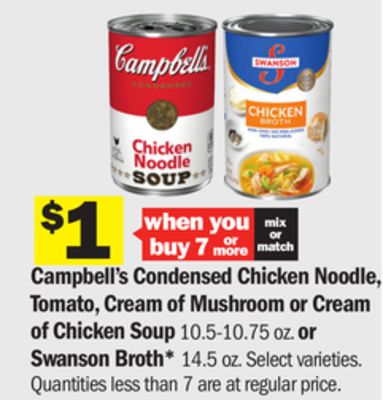 Campbell's Condensed Chicken Noodle, Tomato, Cream of Mushroom or Cream of Chicken Soup 10.5-10.75 oz. or Swanson Broth* 14.5 oz.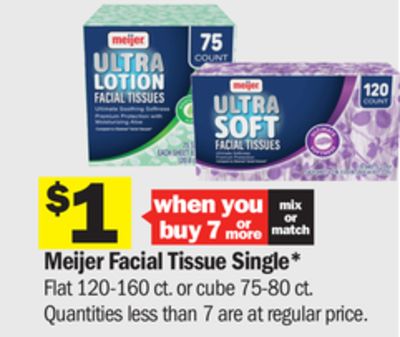 Meijer Facial Tissue Single*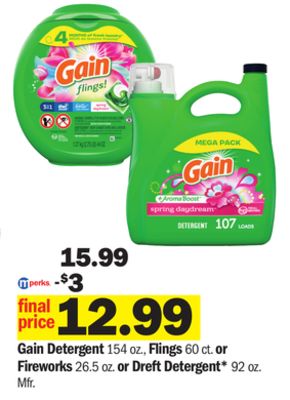 Gain Detergent 154 oz., Flings 60 ct. or Fireworks 26.5 oz. or Dreft Detergent* 92 oz.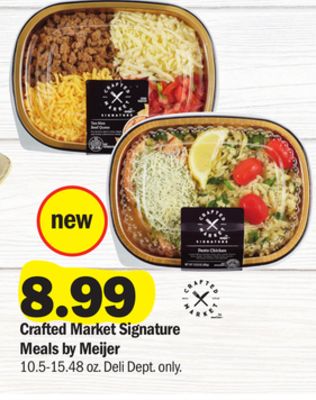 Crafted Market Signature Meals by Meijer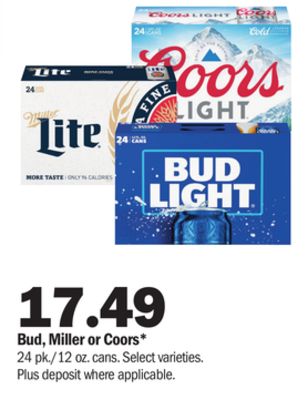 Bud, Miller or Coors*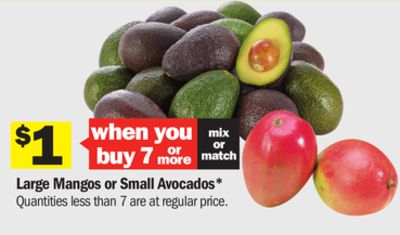 Large Mangos or Small Avocados*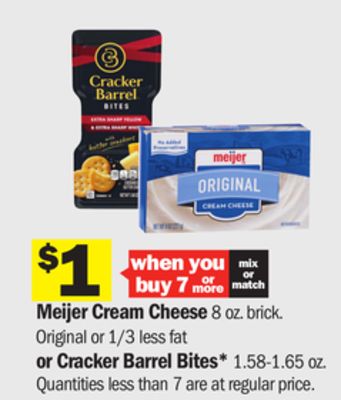 Meijer Cream Cheese 8 oz. brick. Original or 1/3 less fat or Cracker Barrel Bites* 1.58-1.65 oz.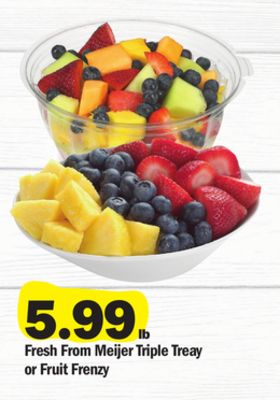 Fresh From Meijer Triple Treay or Fruit Frenzy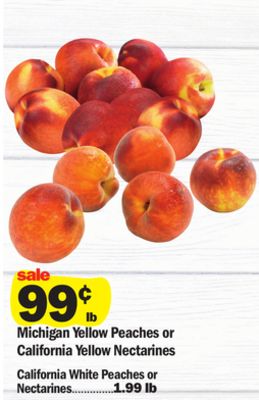 Michigan Yellow Peaches or California Yellow Nectarines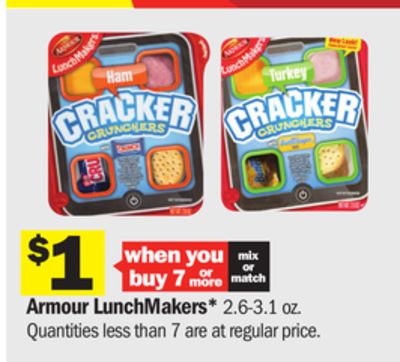 Armour LunchMakers*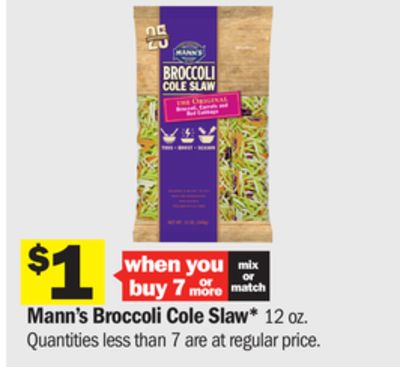 Mann's Broccoli Cole Slaw*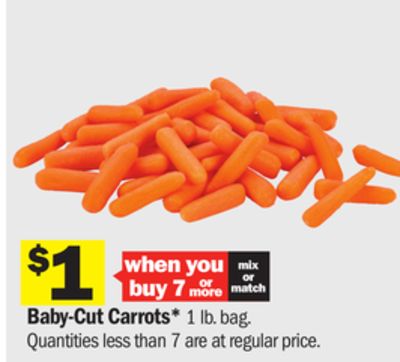 Baby-Cut Carrots*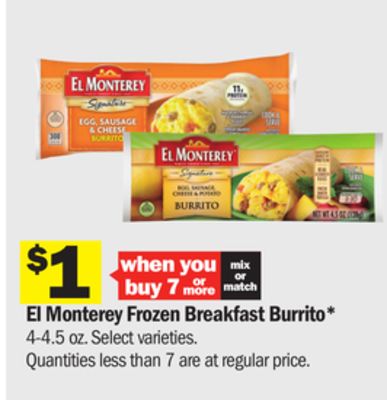 El Monterey Frozen Breakfast Burrito*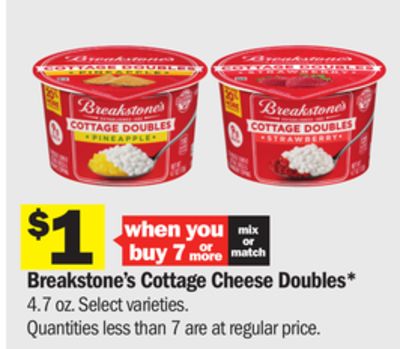 Breakstone's Cottage Cheese Doubles*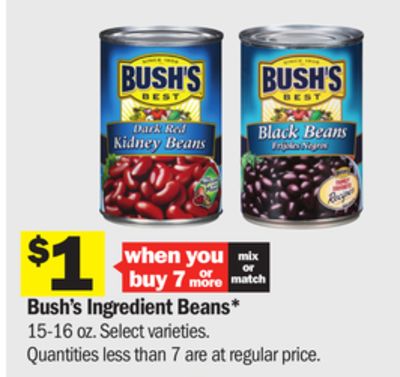 Bush's Ingredient Beans*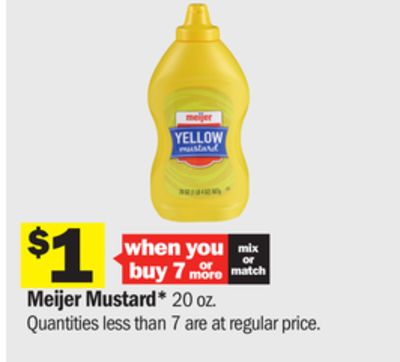 Meijer Mustard*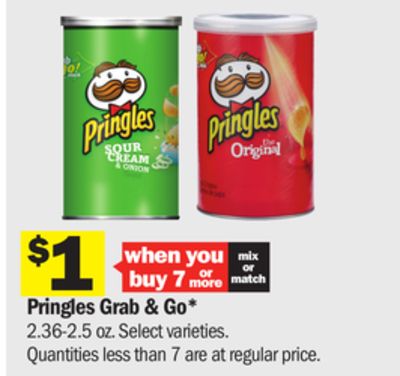 Pringles Grab & Go*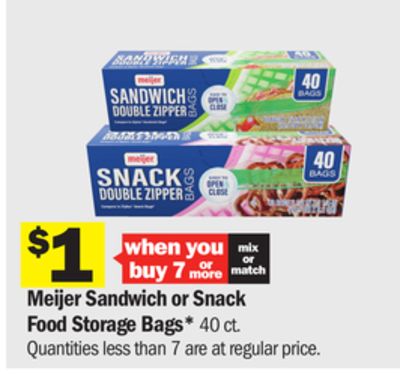 Meijer Sandwich or Snack Food Storage Bags*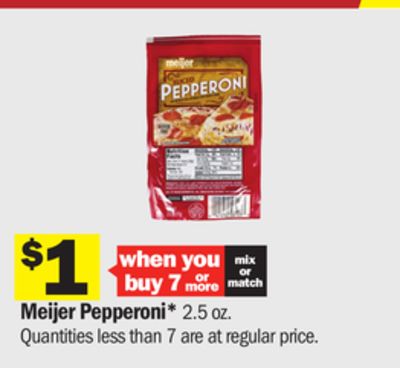 Meijer Pepperoni*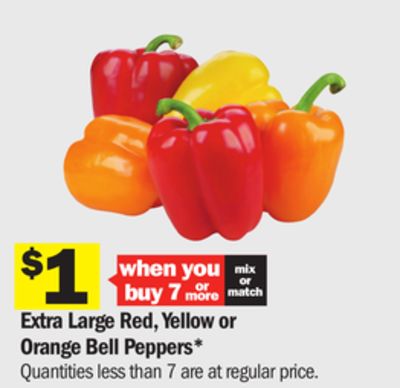 Extra Large Red, Yellow or Orange Bell Peppers*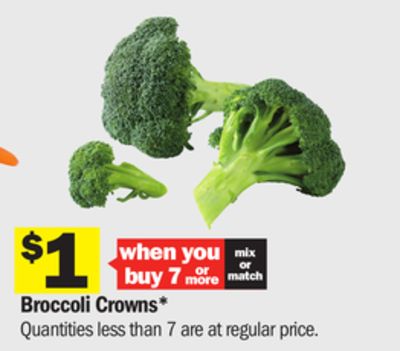 Broccoli Crowns*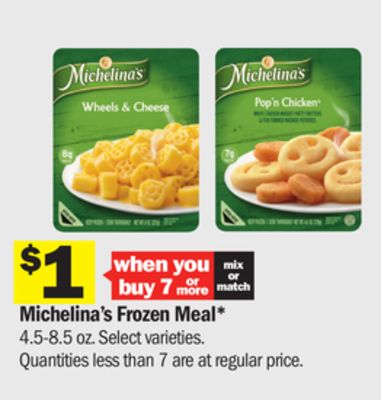 Michelina's Frozen Meal*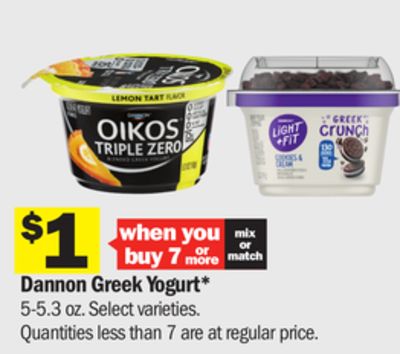 Dannon Greek Yogurt*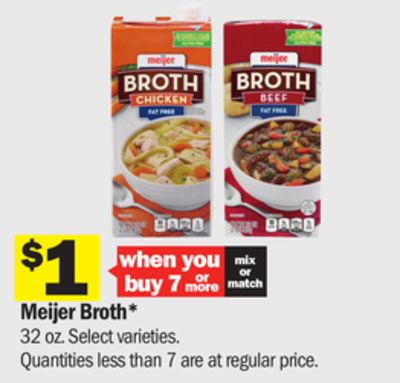 Meijer Broth*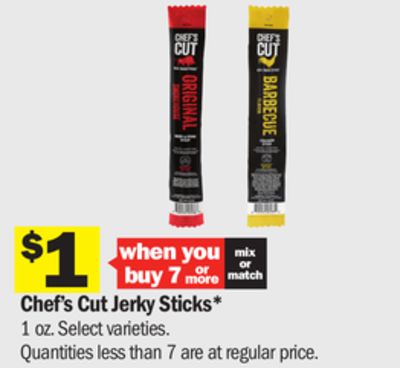 Chef's Cut Jerky Sticks*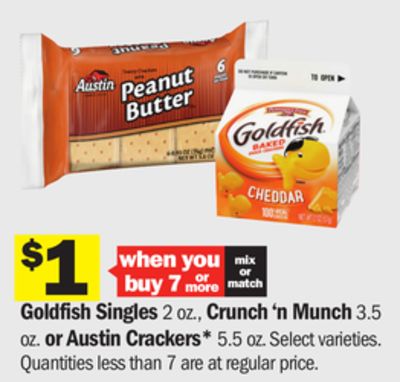 Goldfish Singles 2 oz., Crunch 'n Munch 3.5 oz. or Austin Crackers* 5.5 oz.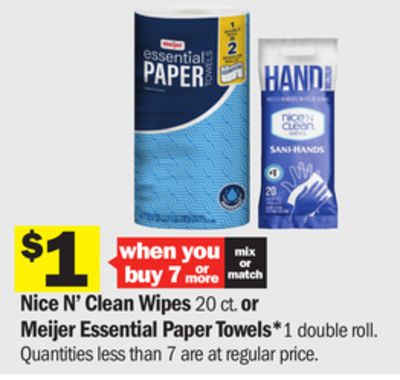 Nice N' Clean Wipes 20 ct. or Meijer Essential Paper Towels*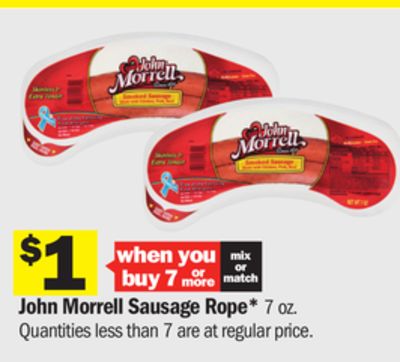 John Morrell Sausage Rope*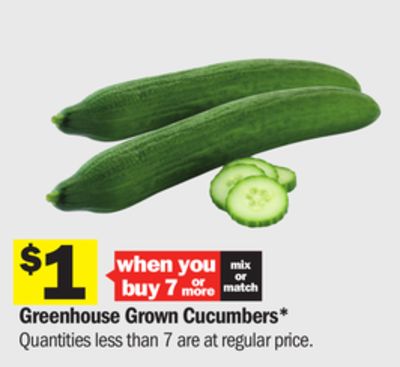 Greenhouse Grown Cucumbers*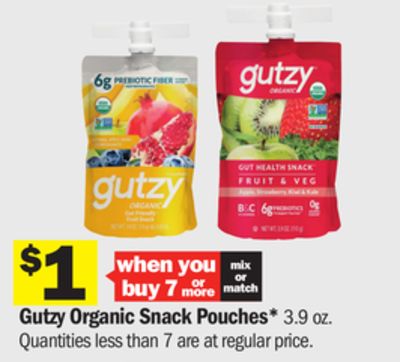 Gutzy Organic Snack Pouches*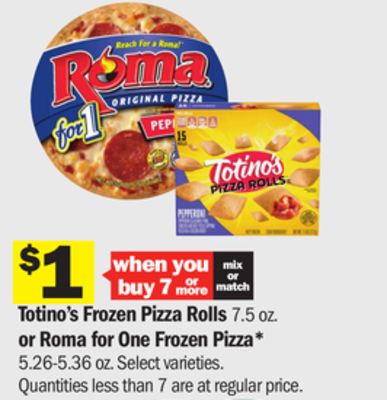 Totino's Frozen Pizza Rolls 7.5 oz. or Roma for One Frozen Pizza*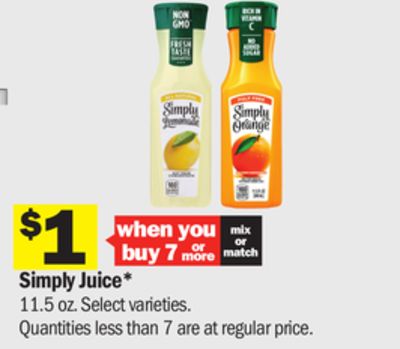 Simply Juice*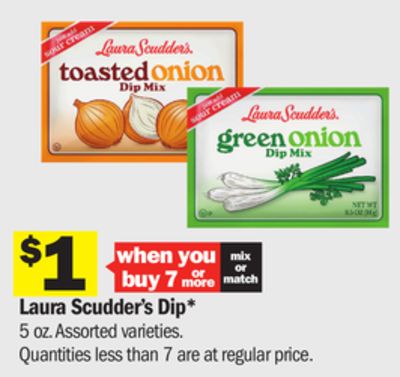 Laura Scudder's Dip*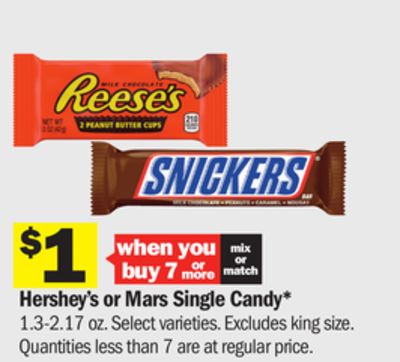 Hershey's or Mars Single Candy*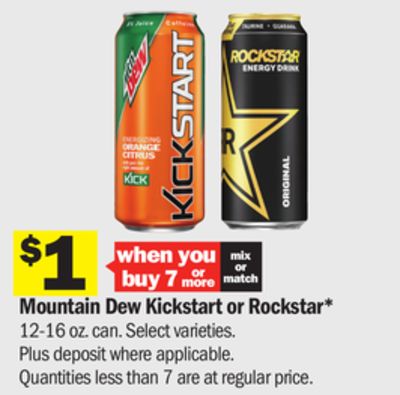 Mountain Dew Kickstart or Rockstar*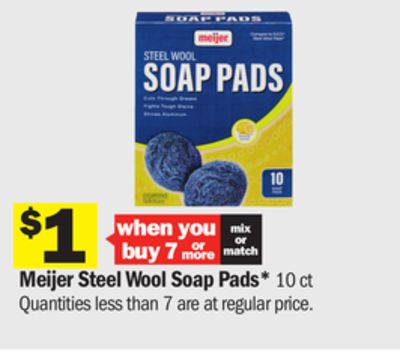 Meijer Steel Wool Soap Pads*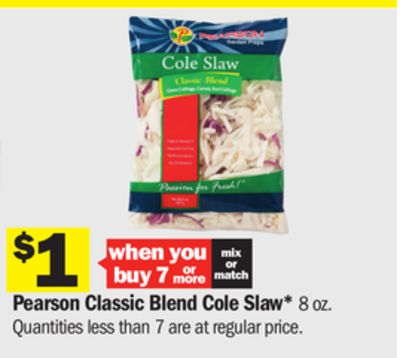 Pearson Classic Blend Cole Slaw*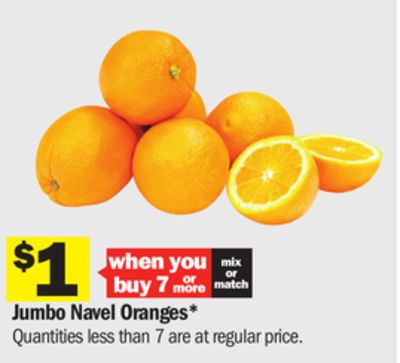 Jumbo Navel Oranges*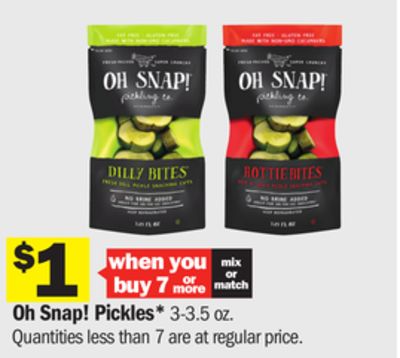 Oh Snap! Pickles*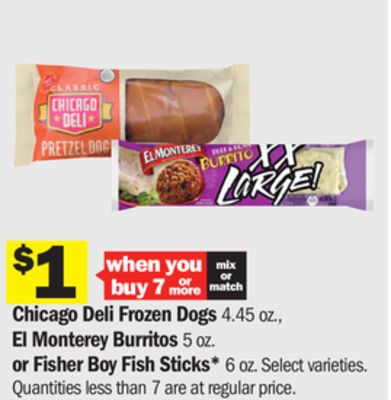 Chicago Deli Frozen Dogs 4.45 oz., El Monterey Burritos 5 oz. or Fisher Boy Fish Sticks* 6 oz.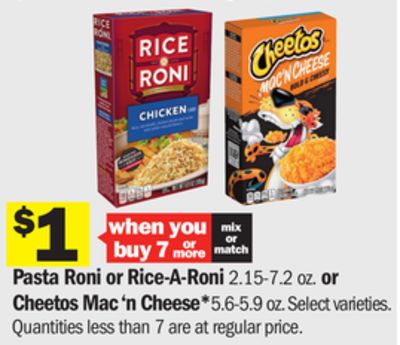 Pasta Roni or Rice-A-Roni 2.15-7.2 oz. or Cheetos Mac 'n Cheese*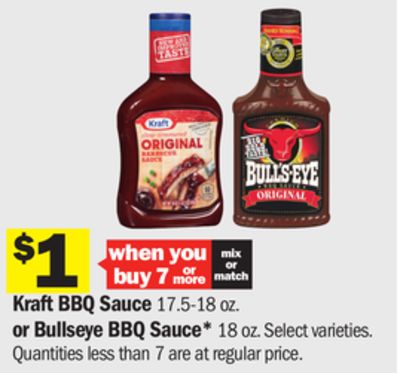 Kraft BBQ Sauce 17.5-18 oz. or Bullseye BBQ Sauce* 18 oz.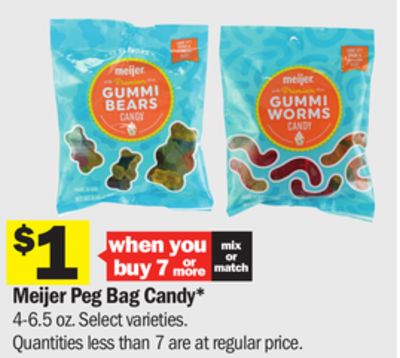 Meijer Peg Bag Candy*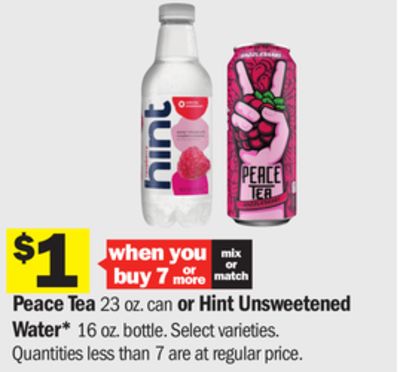 Peace Tea 23 oz. can or Hint Unsweetened Water* 16 oz. bottle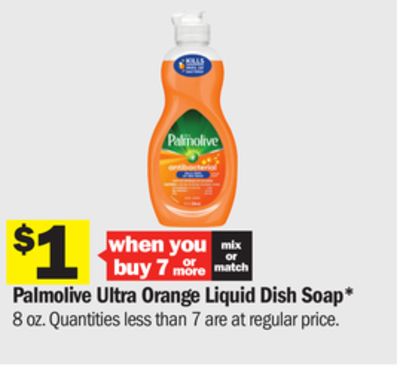 Palmolive Ultra Orange Liquid Dish Soap*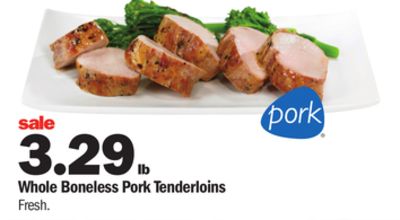 Whole Boneless Pork Tenderloins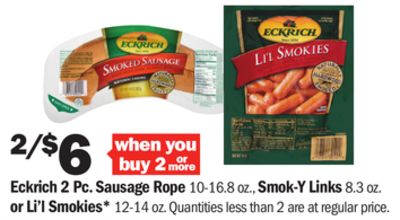 Eckrich 2 Pc. Sausage Rope 10-16.8 oz., Smok-Y Links 8.3 oz. or Li'l Smokies* 12-14 oz.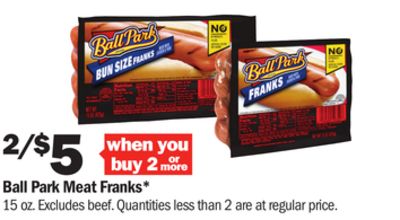 Ball Park Meat Franks*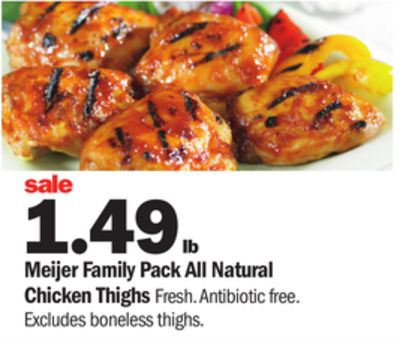 Meijer Family Pack All Natural Chicken Thighs
Pork Loin Center Cut Chops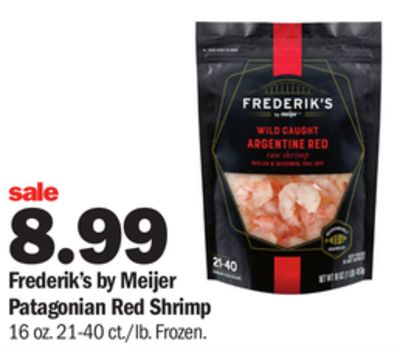 Frederik's by Meijer Patagonian Red Shrimp
Meijer Imitation Crab or Lobster*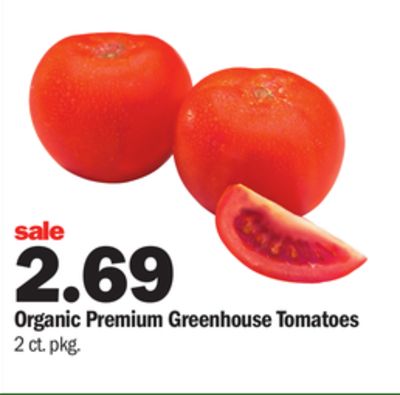 Organic Premium Greenhouse Tomatoes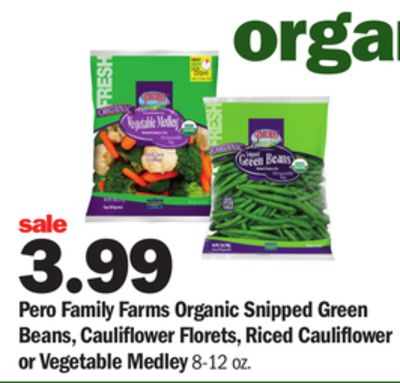 Pero Family Farms Organic Snipped Green Beans, Cauliflower Florets, Riced Cauliflower or Vegetable Medley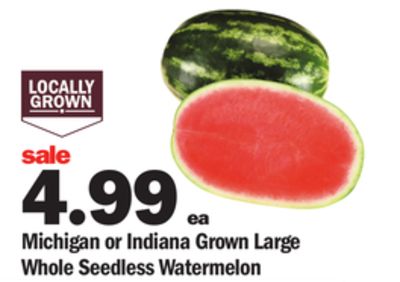 Michigan or Indiana Grown Large Whole Seedless Watermelon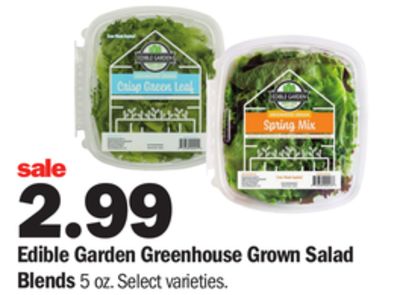 Edible Garden Greenhouse Grown Salad Blends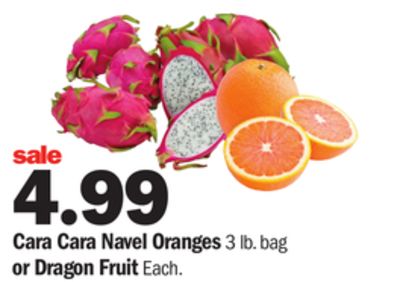 Cara Cara Navel Oranges 3 lb. bag or Dragon Fruit Each.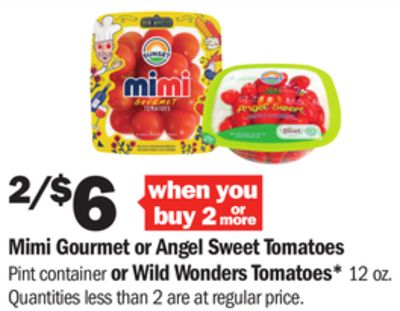 Mimi Gourmet or Angel Sweet Tomatoes Pint container or Wild Wonders Tomatoes*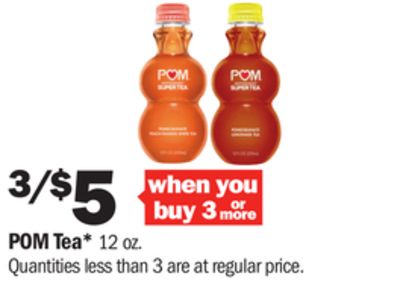 POM Tea*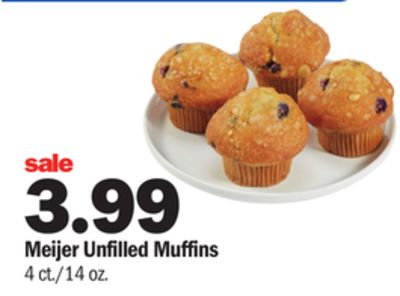 Meijer Unfilled Muffins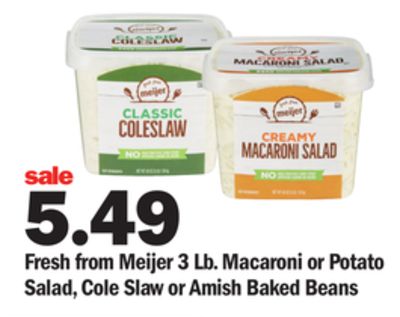 Fresh from Meijer 3 Lb. Macaroni or Potato Salad, Cole Slaw or Amish Baked Beans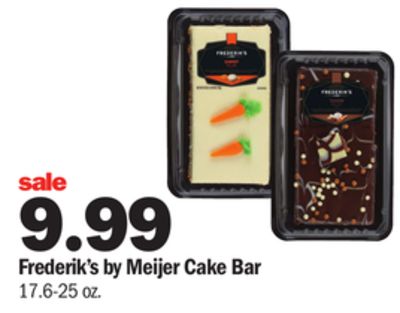 Frederik's by Meijer Cake Bar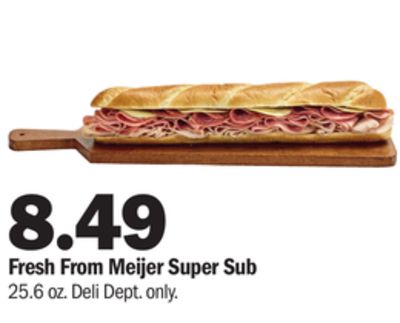 Fresh From Meijer Super Sub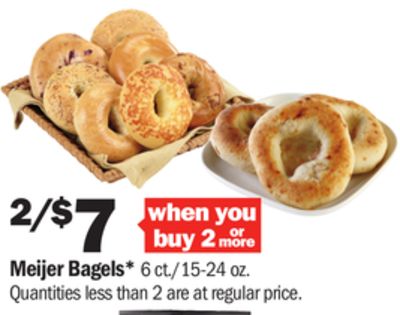 Meijer Bagels*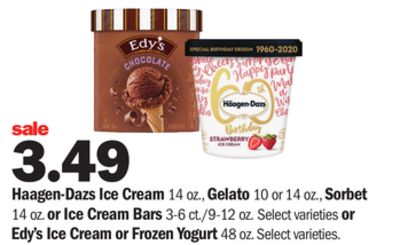 Haagen-Dazs Ice Cream 14 oz., Gelato 10 or 14 oz., Sorbet 14 oz. or Ice Cream Bars 3-6 ct./9-12 oz. Select varieties or Edy's Ice Cream or Frozen Yogurt 48 oz.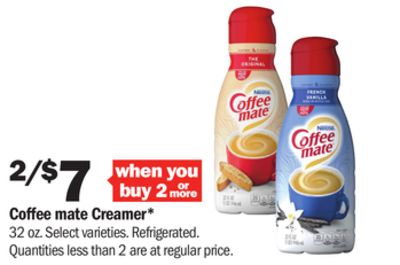 Coffee mate Creamer*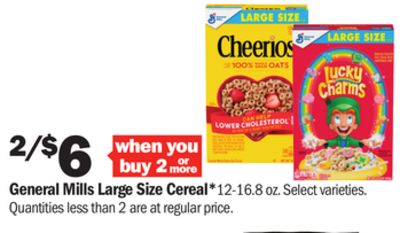 General Mills Large Size Cereal*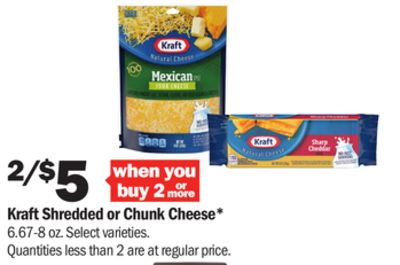 Kraft Shredded or Chunk Cheese*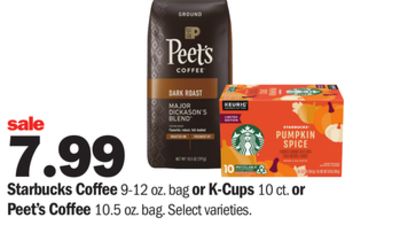 Starbucks Coffee 9-12 oz. bag or K-Cups 10 ct. or Peet's Coffee 10.5 oz. bag.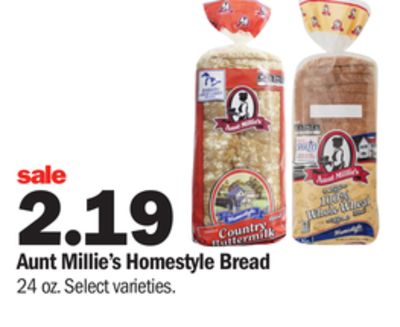 Aunt Millie's Homestyle Bread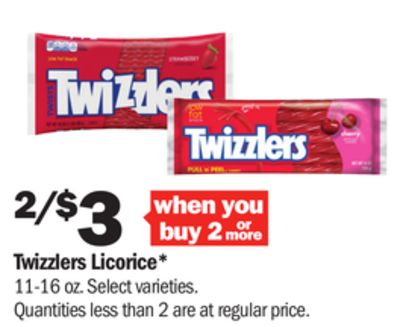 Twizzlers Licorice*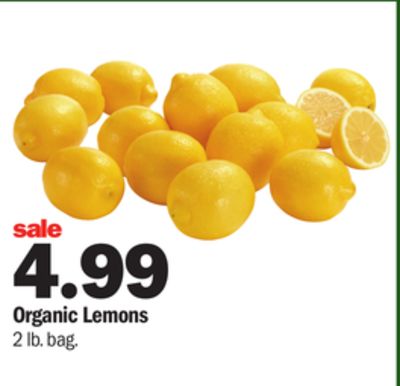 Organic Lemons
Fresh From Meijer Gourmet Salad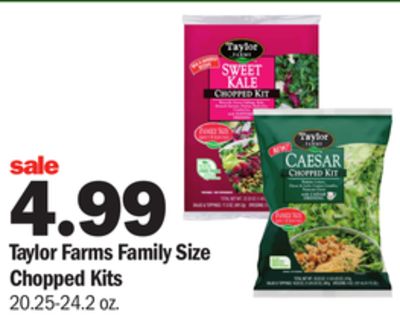 Taylor Farms Family Size Chopped Kits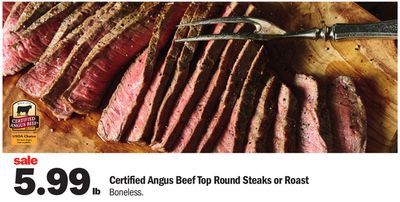 Certified Angus Beef Top Round Steaks or Roast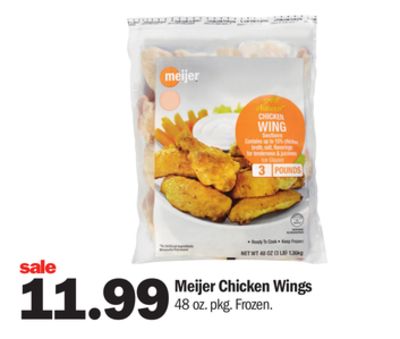 Meijer Chicken Wings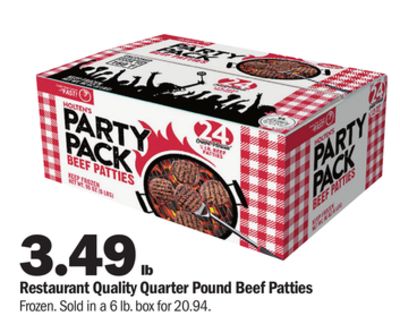 Restaurant Quality Quarter Pound Beef Patties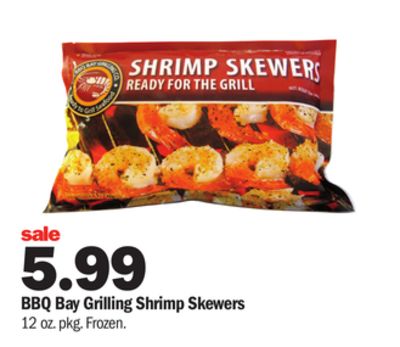 BBQ Bay Grilling Shrimp Skewers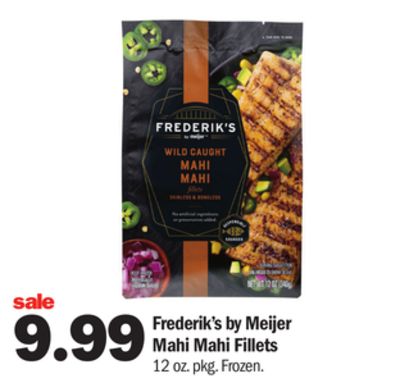 Frederik's by Meijer Mahi Mahi Fillets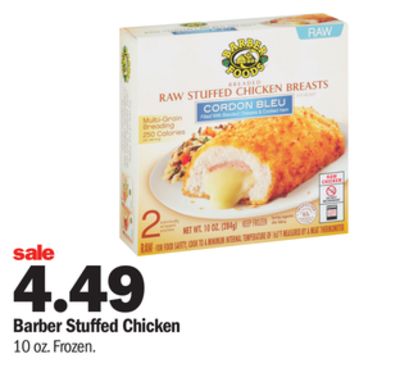 Barber Stuffed Chicken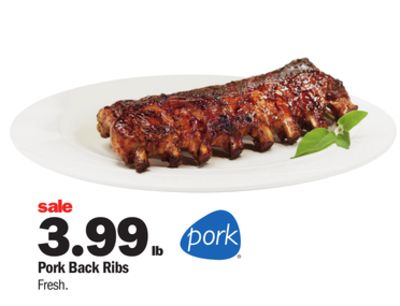 Pork Back Ribs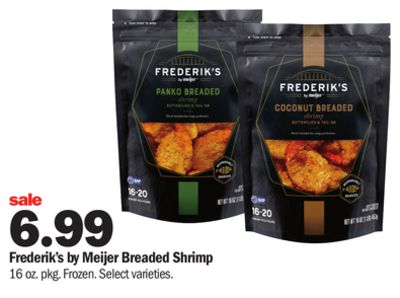 Frederik's by Meijer Breaded Shrimp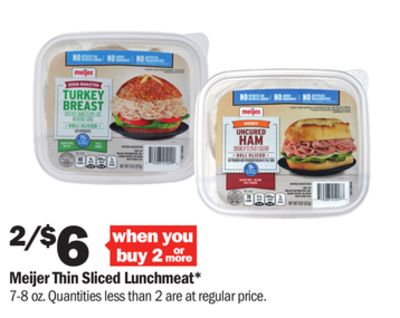 Meijer Thin Sliced Lunchmeat*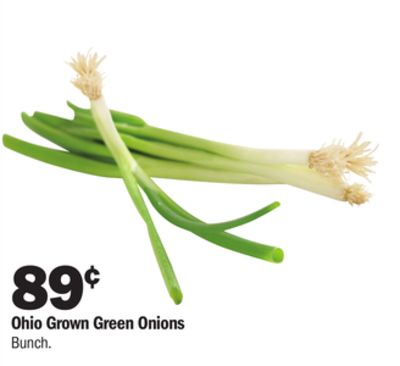 Ohio Grown Green Onions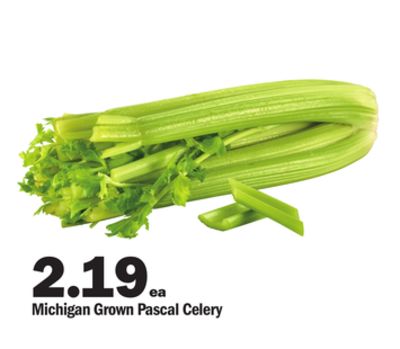 Michigan Grown Pascal Celery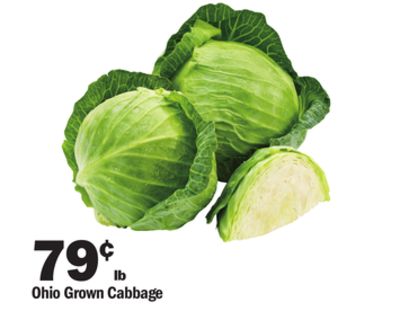 Ohio Grown Cabbage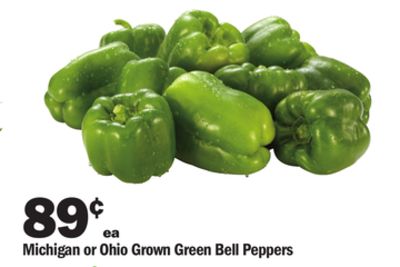 Michigan or Ohio Grown Green Bell Peppers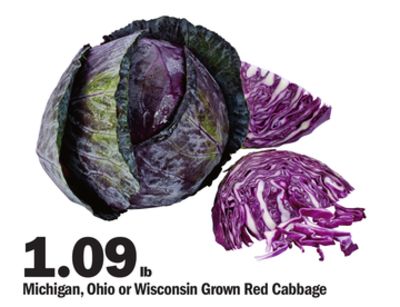 Michigan, Ohio or Wisconsin Grown Red Cabbage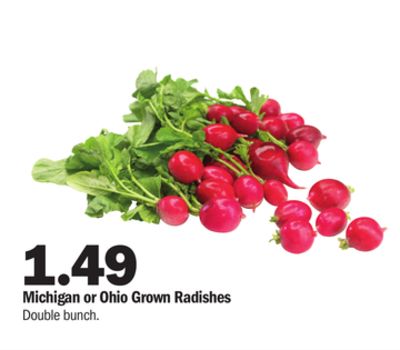 Michigan or Ohio Grown Radishes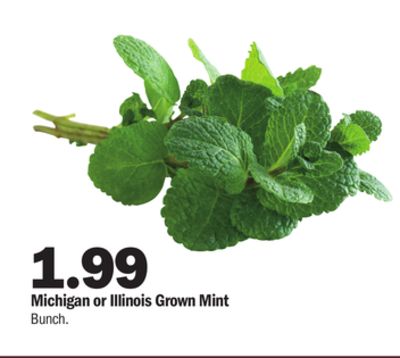 Michigan or Illinois Grown Mint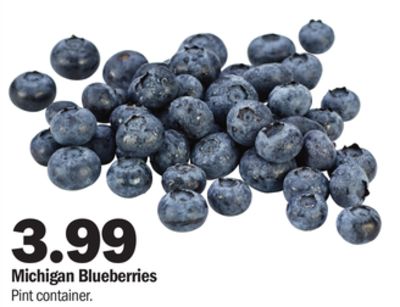 Michigan Blueberries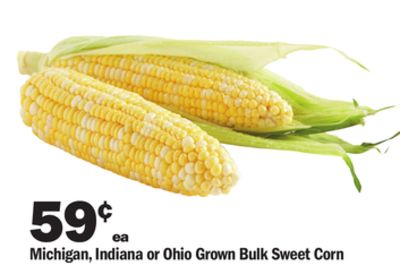 Michigan, Indiana or Ohio Grown Bulk Sweet Corn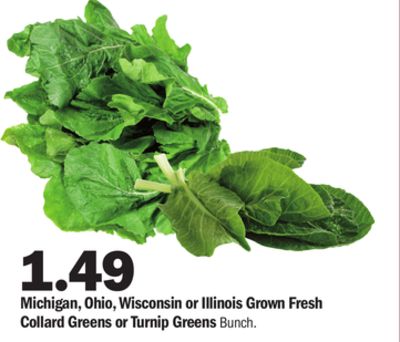 Michigan, Ohio, Wisconsin or Illinois Grown Fresh Collard Greens or Turnip Greens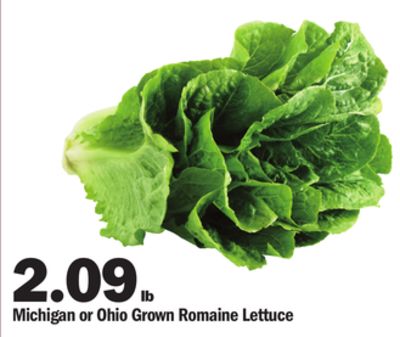 Michigan or Ohio Grown Romaine Lettuce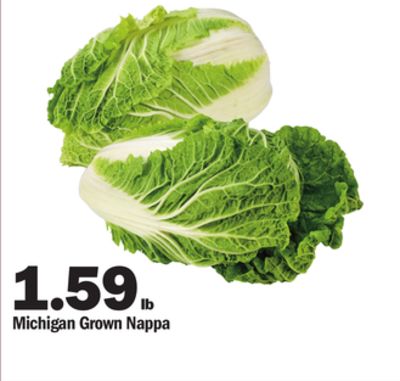 Michigan Grown Nappa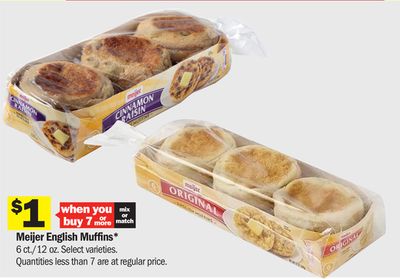 Meijer English Muffins*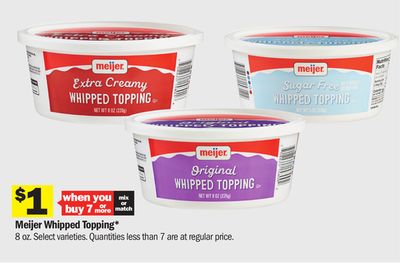 Meijer Whipped Topping*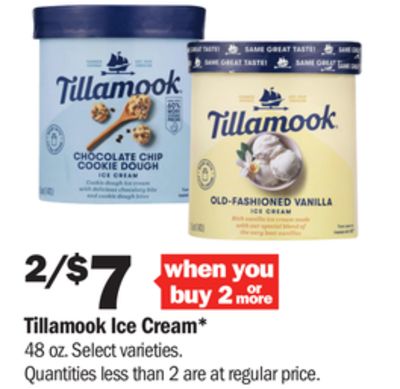 Tillamook Ice Cream*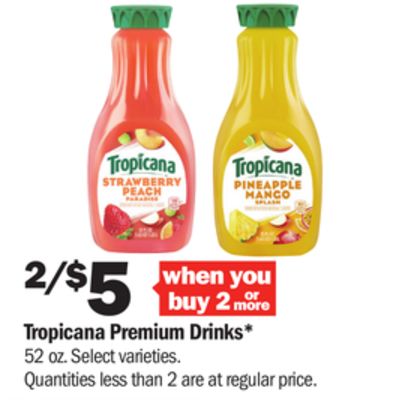 Tropicana Premium Drinks*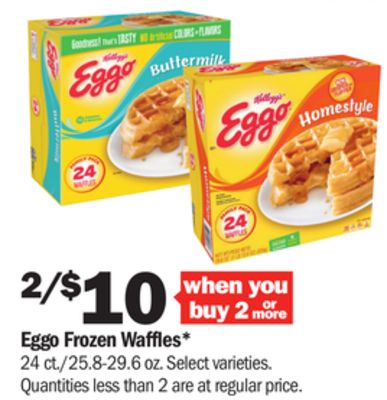 Eggo Frozen Waffles*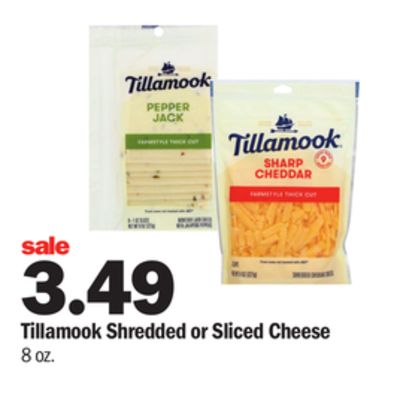 Tillamook Shredded or Sliced Cheese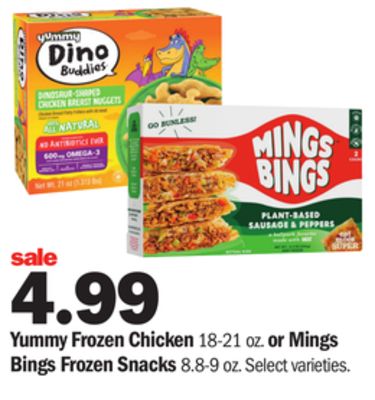 Yummy Frozen Chicken 18-21 oz. or Mings Bings Frozen Snacks 8.8-9 oz.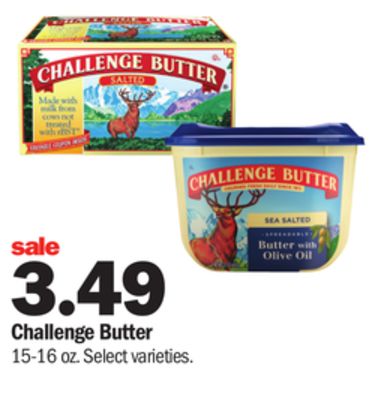 Challenge Butter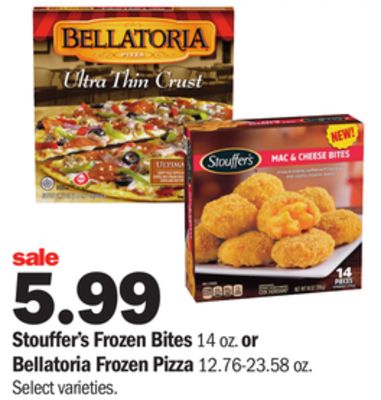 Stouffer's Frozen Bites 14 oz. or Bellatoria Frozen Pizza 12.76-23.58 oz.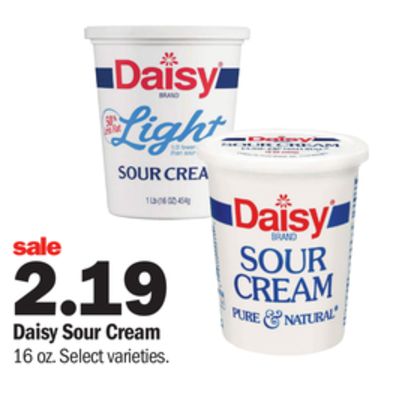 Daisy Sour Cream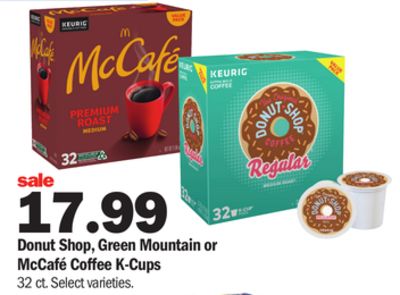 Donut Shop, Green Mountain or McCafé Coffee K-Cups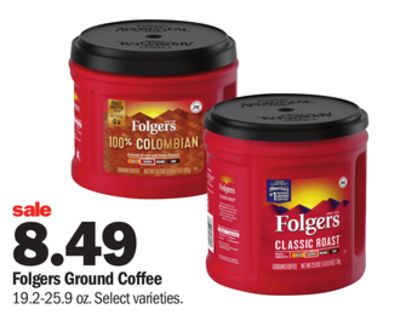 Folgers Ground Coffee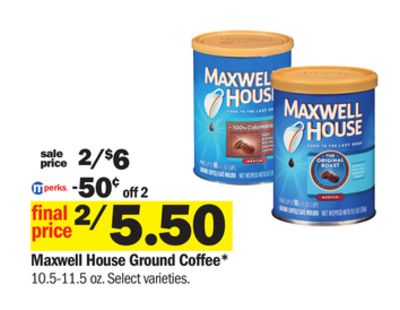 Maxwell House Ground Coffee*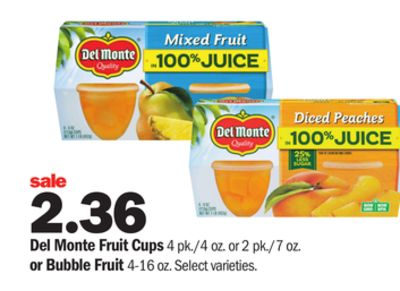 Del Monte Fruit Cups 4 pk./4 oz. or 2 pk./7 oz. or Bubble Fruit 4-16 oz.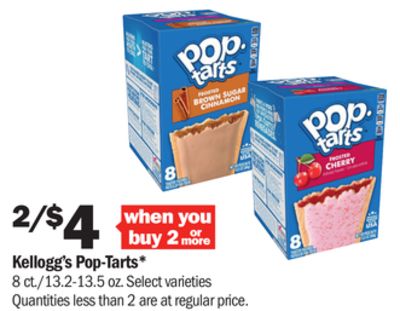 Kellogg's Pop-Tarts*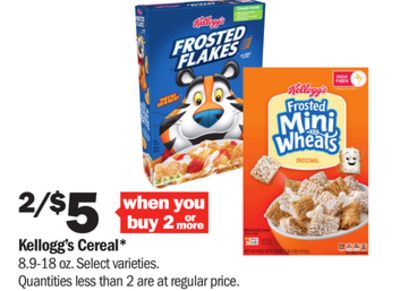 Kellogg's Cereal*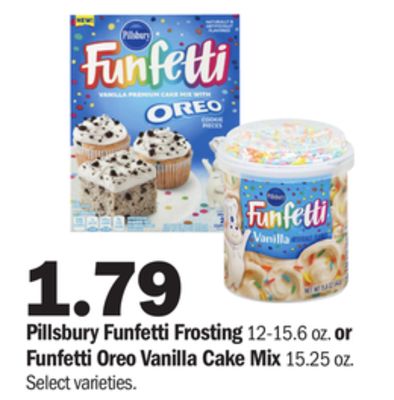 Pillsbury Funfetti Frosting 12-15.6 oz. or Funfetti Oreo Vanilla Cake Mix 15.25 oz.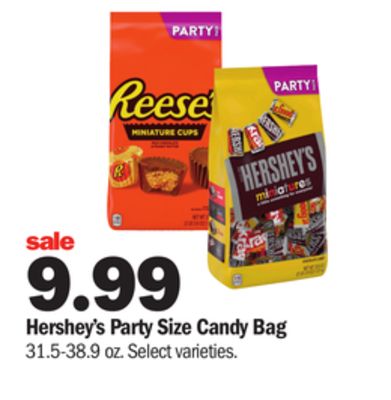 Hershey's Party Size Candy Bag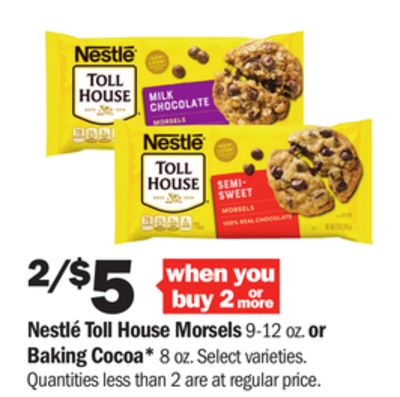 Nestlé Toll House Morsels 9-12 oz. or Baking Cocoa* 8 oz.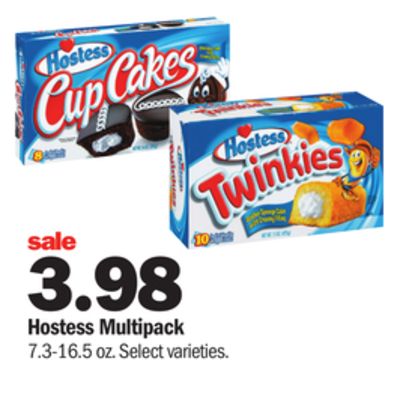 Hostess Multipack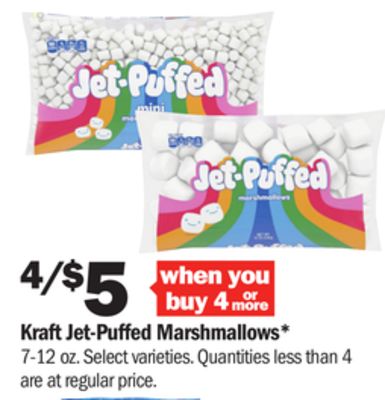 Kraft Jet-Puffed Marshmallows*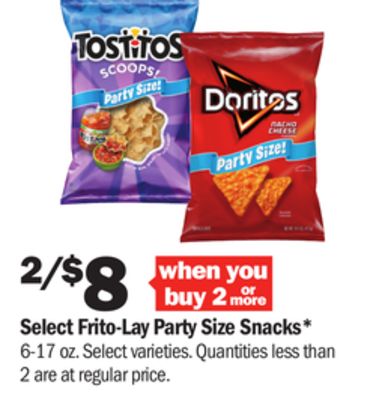 Select Frito-Lay Party Size Snacks*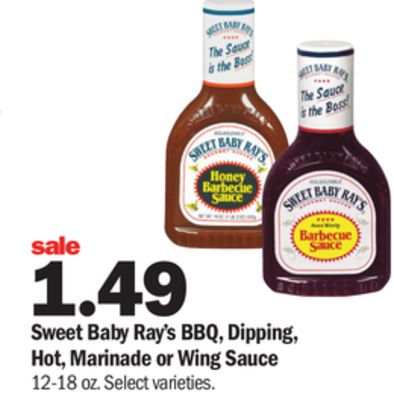 Sweet Baby Ray's BBQ, Dipping, Hot, Marinade or Wing Sauce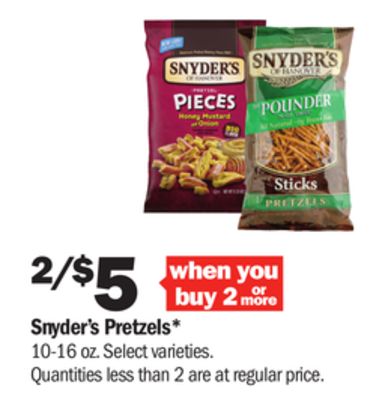 Snyder's Pretzels*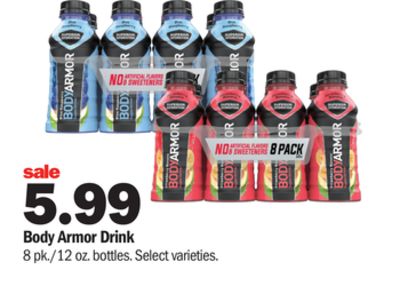 Body Armor Drink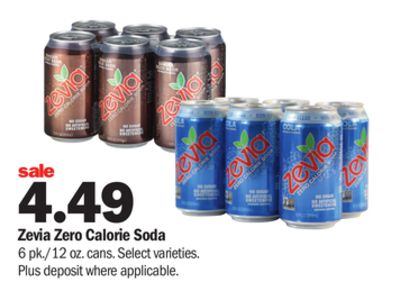 Zevia Zero Calorie Soda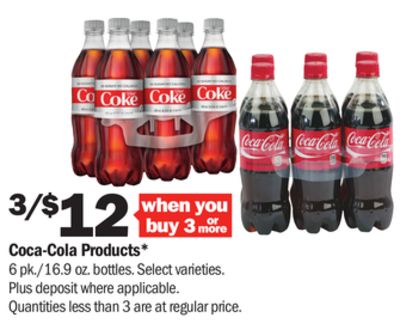 Coca-Cola Products*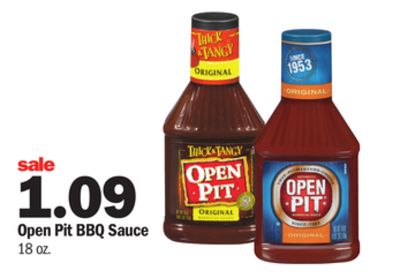 Open Pit BBQ Sauce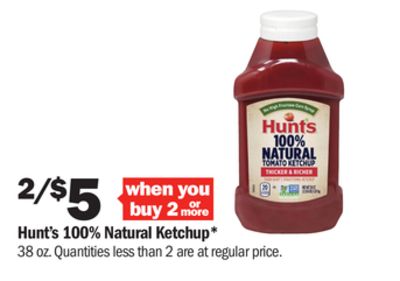 Hunt's 100% Natural Ketchup*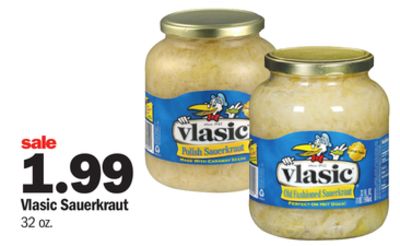 Vlasic Sauerkraut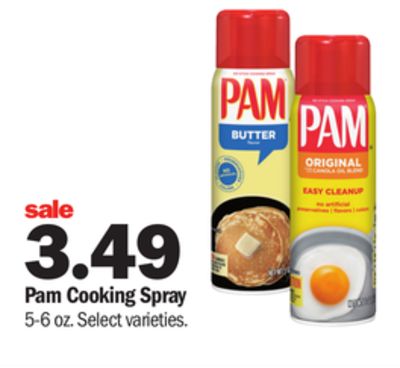 Pam Cooking Spray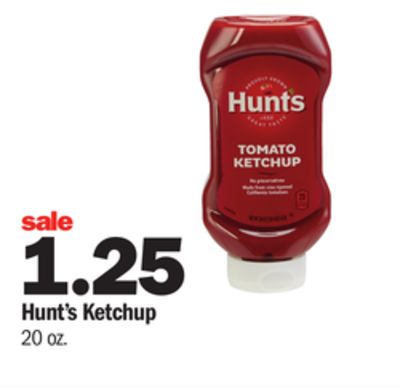 Hunt's Ketchup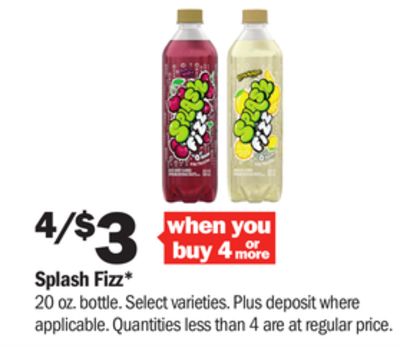 Splash Fizz*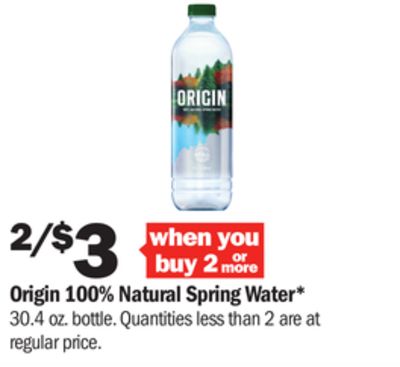 Origin 100% Natural Spring Water*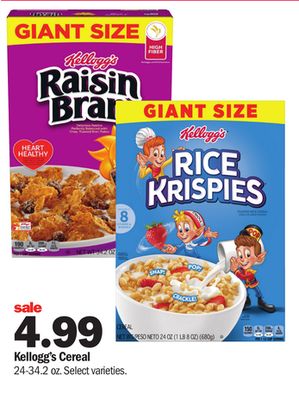 Kellogg's Cereal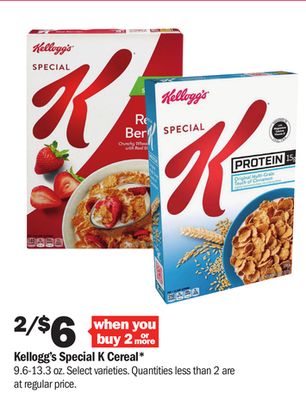 Kellogg's Special K Cereal*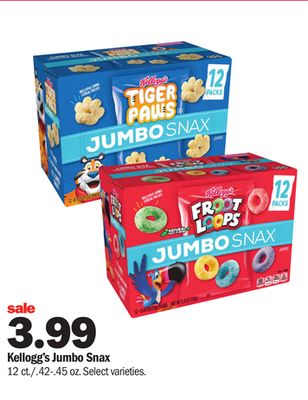 Kellogg's Jumbo Snax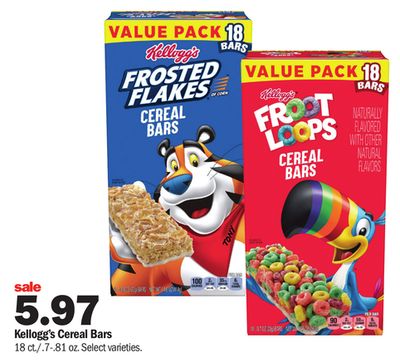 Kellogg's Cereal Bars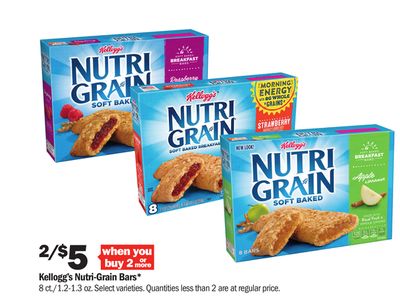 Kellogg's Nutri-Grain Bars*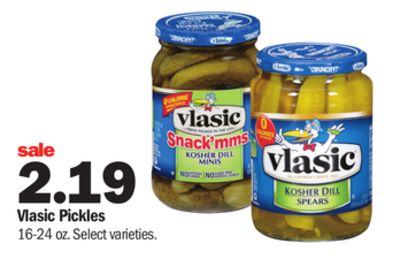 Vlasic Pickles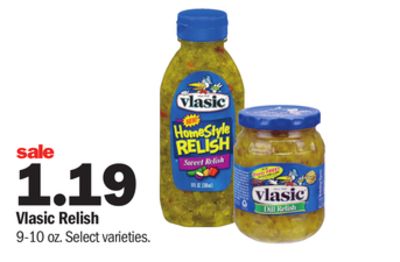 Vlasic Relish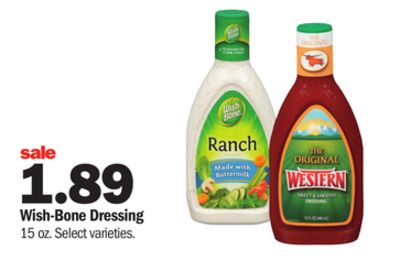 Wish-Bone Dressing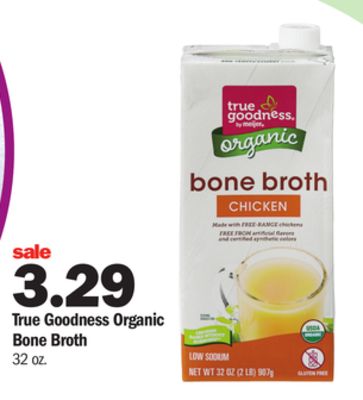 True Goodness Organic Bone Broth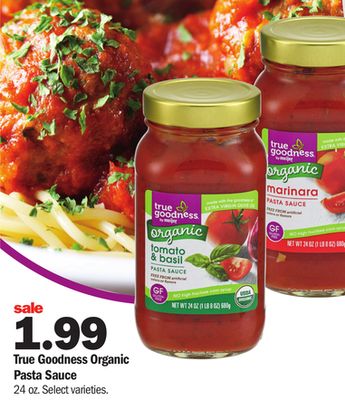 True Goodness Organic Pasta Sauce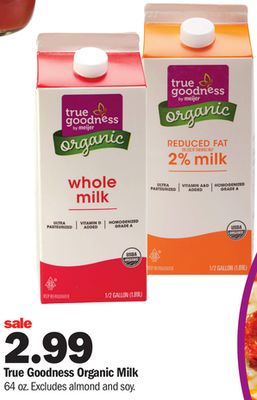 True Goodness Organic Milk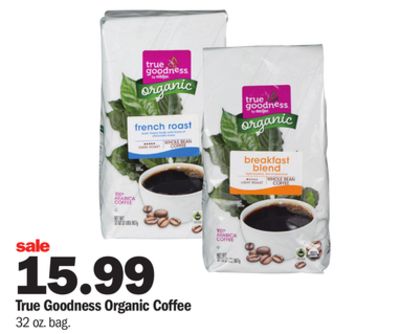 True Goodness Organic Coffee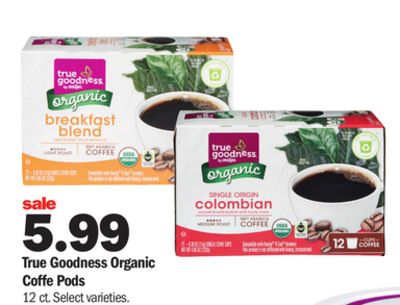 True Goodness Organic Coffe Pods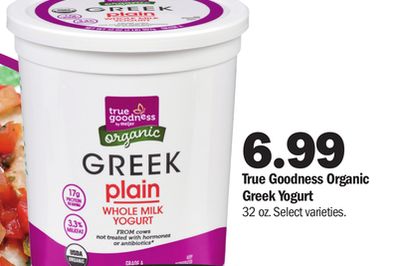 True Goodness Organic Greek Yogurt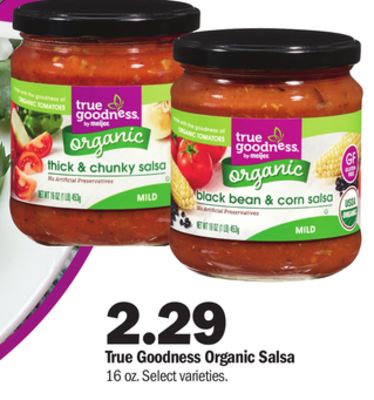 True Goodness Organic Salsa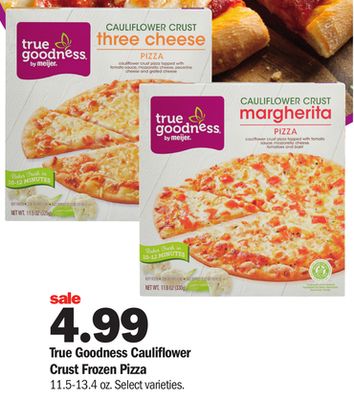 True Goodness Cauliflower Crust Frozen Pizza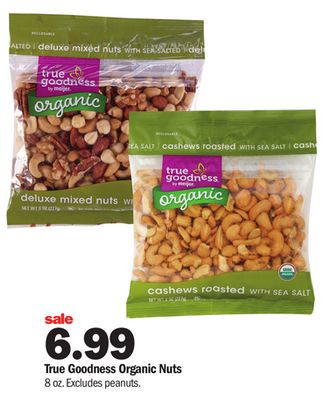 True Goodness Organic Nuts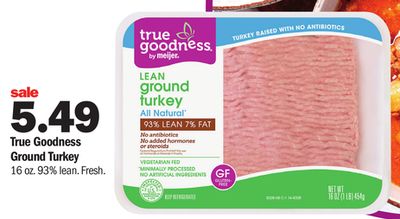 True Goodness Ground Turkey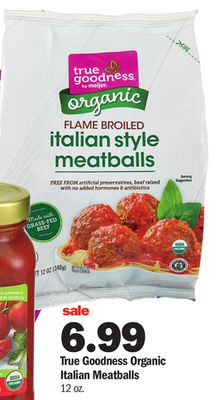 True Goodness Organic Italian Meatballs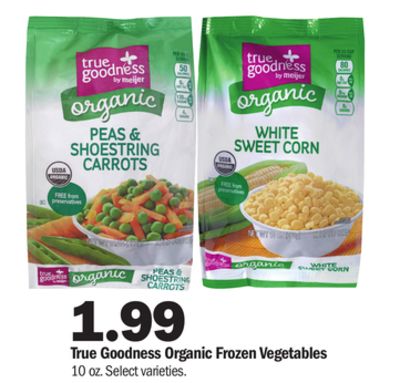 True Goodness Organic Frozen Vegetables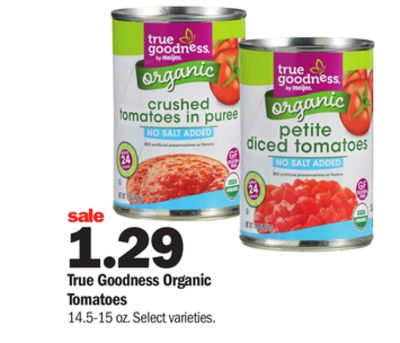 True Goodness Organic Tomatoes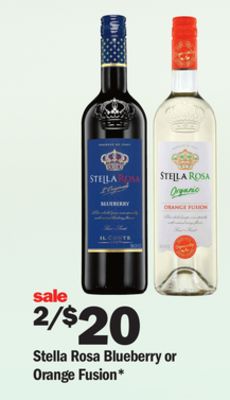 Stella Rosa Blueberry or Orange Fusion*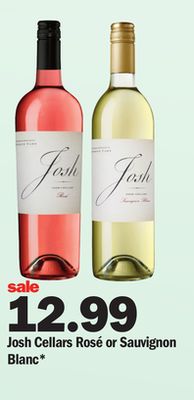 Josh Cellars Rosé or Sauvignon Blanc*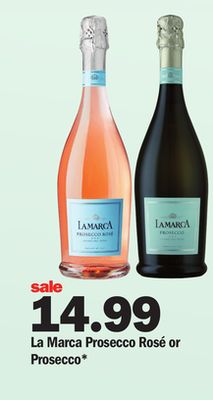 La Marca Prosecco Rosé or Prosecco*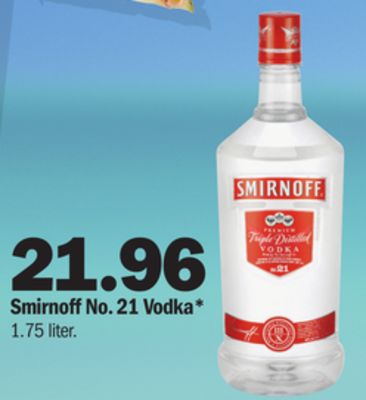 Smirnoff No. 21 Vodka*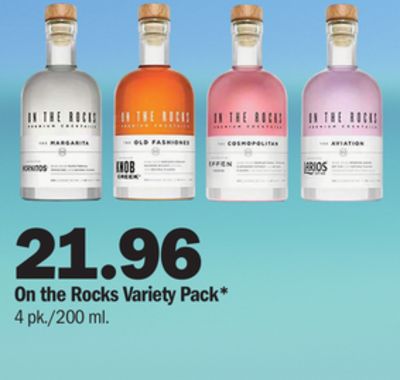 On the Rocks Variety Pack*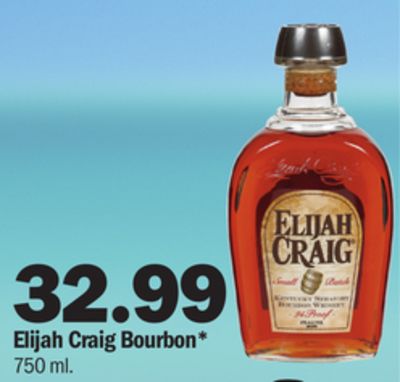 Elijah Craig Bourbon*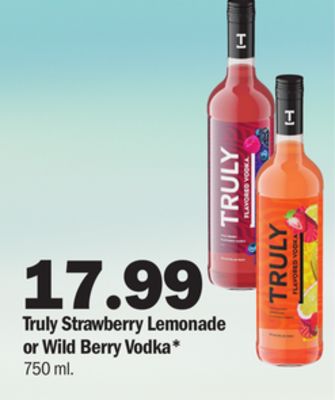 Truly Strawberry Lemonade or Wild Berry Vodka*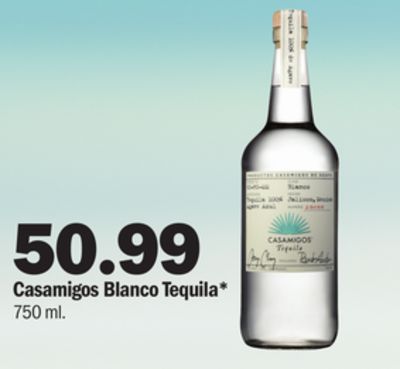 Casamigos Blanco Tequila*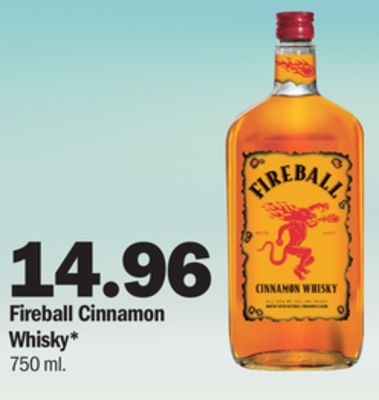 Fireball Cinnamon Whisky*
Farm Fresh Peach or Raspberry Moscato*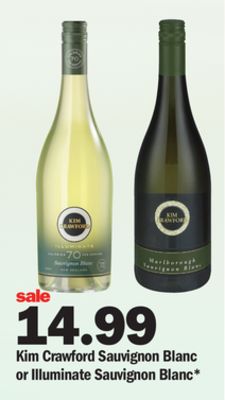 Kim Crawford Sauvignon Blanc or Illuminate Sauvignon Blanc*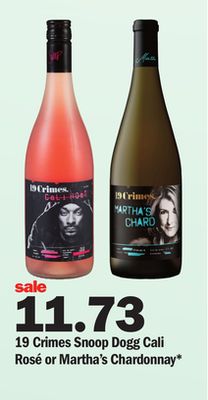 19 Crimes Snoop Dogg Cali Rosé or Martha's Chardonnay*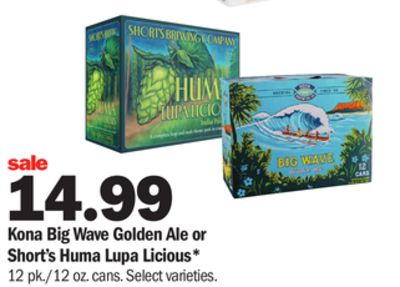 Kona Big Wave Golden Ale or Short's Huma Lupa Licious*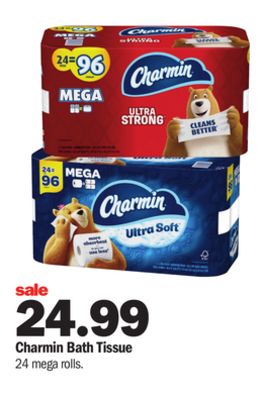 Charmin Bath Tissue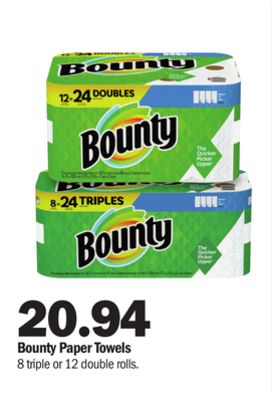 Bounty Paper Towels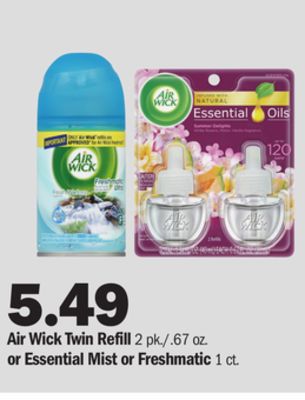 Air Wick Twin Refill 2 pk./.67 oz. or Essential Mist or Freshmatic 1 ct.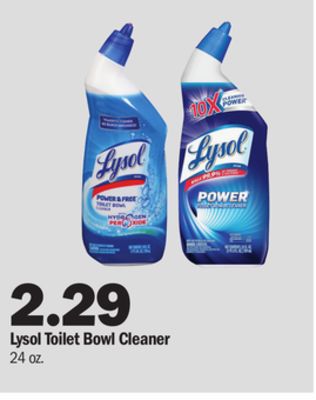 Lysol Toilet Bowl Cleaner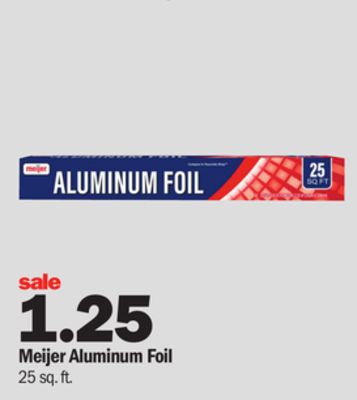 Meijer Aluminum Foil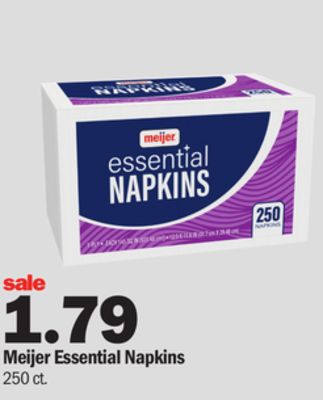 Meijer Essential Napkins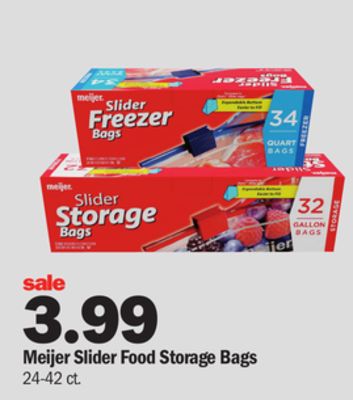 Meijer Slider Food Storage Bags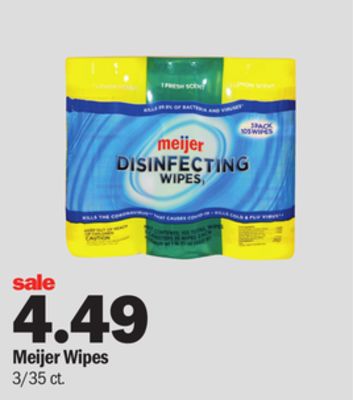 Meijer Wipes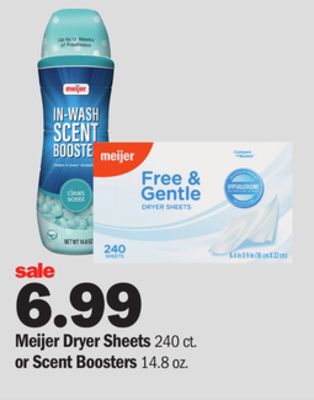 Meijer Dryer Sheets 240 ct. or Scent Boosters 14.8 oz.
Meijer Laundry Detergent 92 oz. or Fabric Softener 129 oz.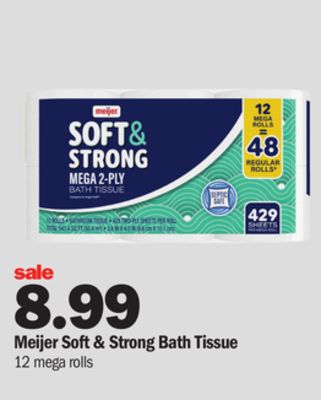 Meijer Soft & Strong Bath Tissue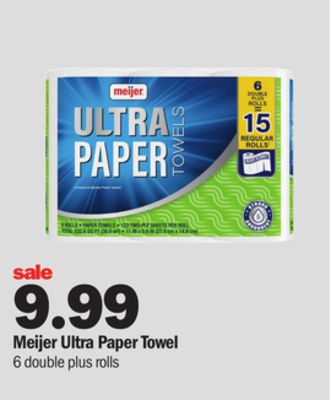 Meijer Ultra Paper Towel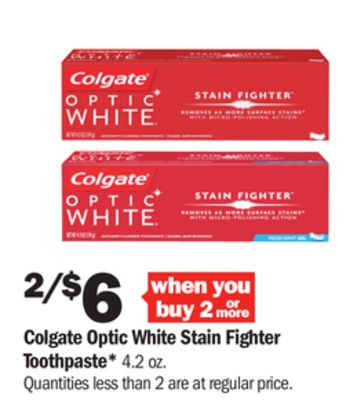 Colgate Optic White Stain Fighter Toothpaste*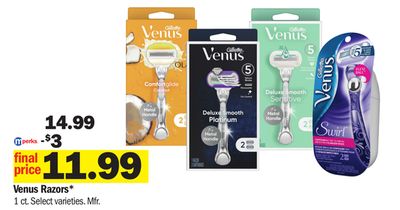 Venus Razors*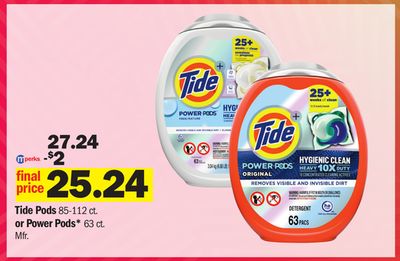 Tide Pods 85-112 ct. or Power Pods* 63 ct.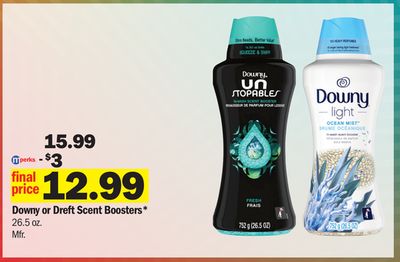 Downy or Dreft Scent Boosters*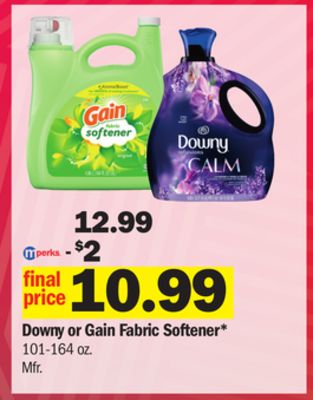 Downy or Gain Fabric Softener*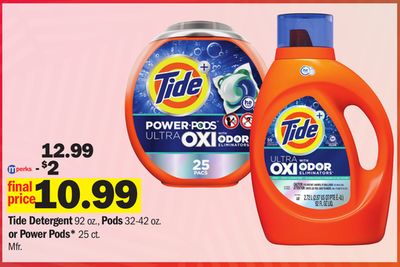 Tide Detergent 92 oz., Pods 32-42 oz. or Power Pods* 25 ct. Mfr.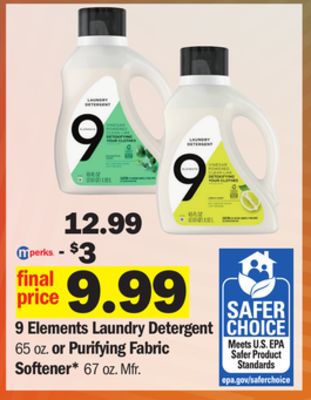 9 Elements Laundry Detergent 65 oz. or Purifying Fabric Softener* 67 oz. Mfr.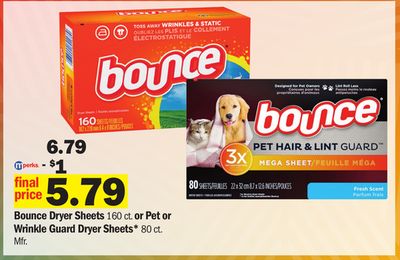 Bounce Dryer Sheets 160 ct. or Pet or Wrinkle Guard Dryer Sheets* 80 ct. Mfr.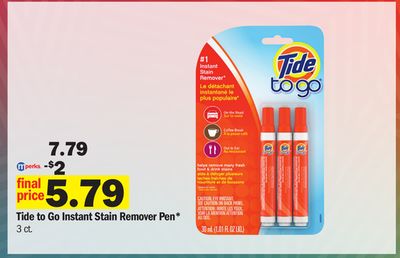 Tide to Go Instant Stain Remover Pen*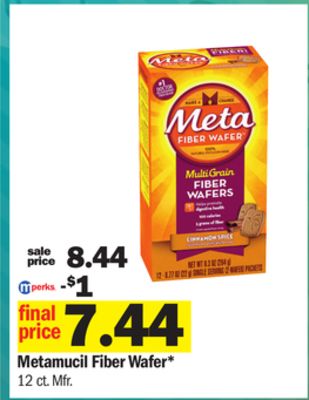 Metamucil Fiber Wafer*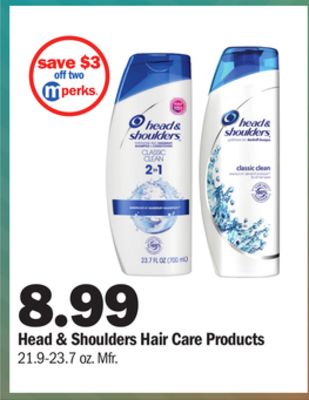 Head & Shoulders Hair Care Products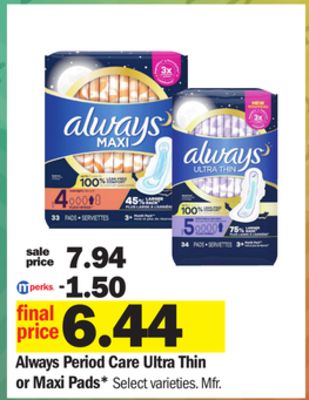 Always Period Care Ultra Thin or Maxi Pads*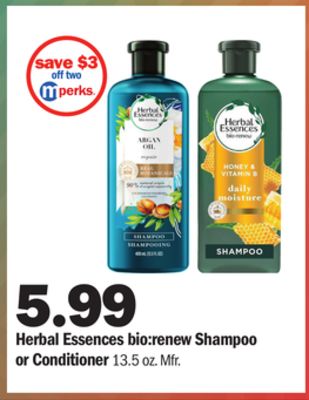 Herbal Essences bio:renew Shampoo or Conditioner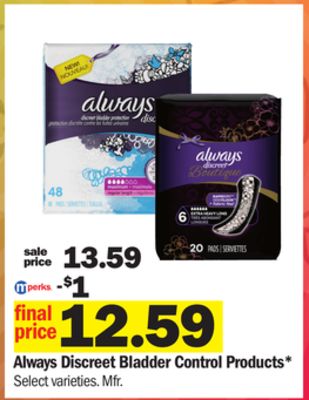 Always Discreet Bladder Control Products*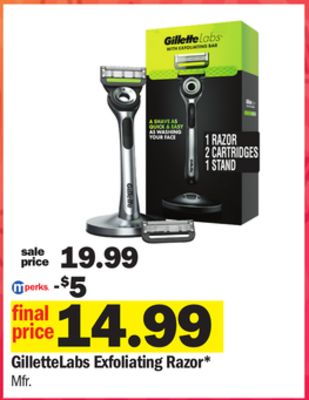 GilletteLabs Exfoliating Razor*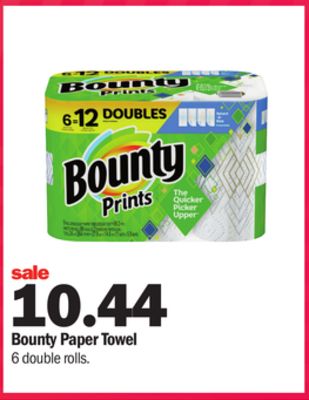 Bounty Paper Towel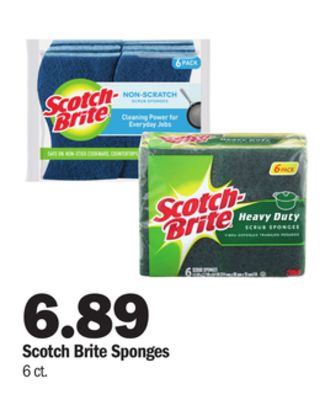 Scotch Brite Sponges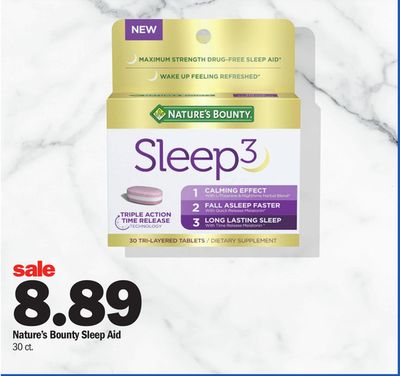 Nature's Bounty Sleep Aid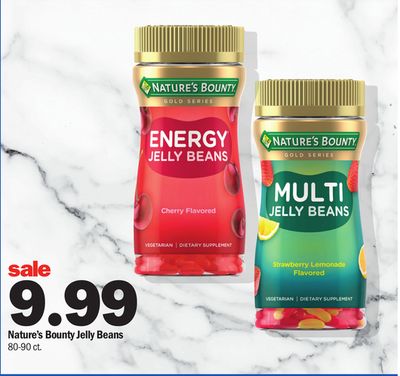 Nature's Bounty Jelly Beans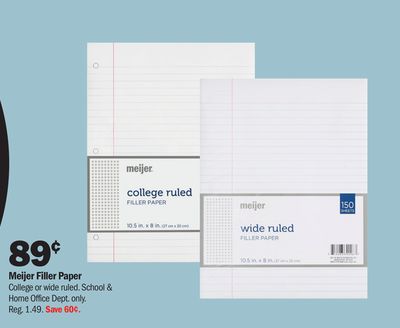 Meijer Filler Paper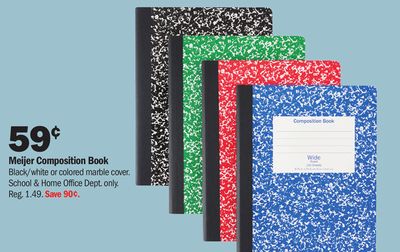 Meijer Composition Book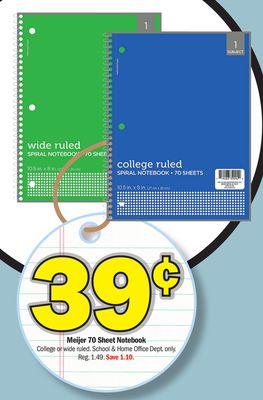 Meijer 70 Sheet Notebook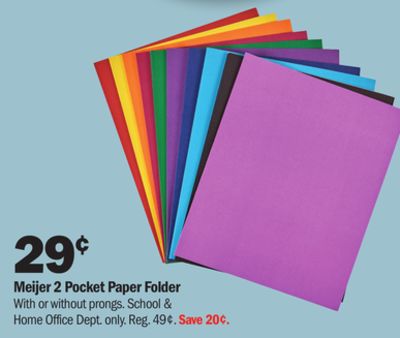 Meijer 2 Pocket Paper Folder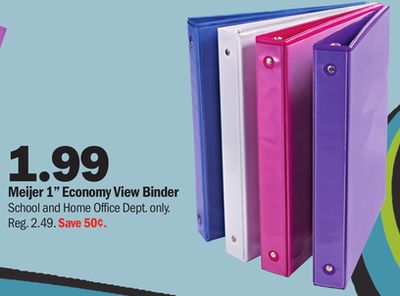 Meijer 1" Economy View Binder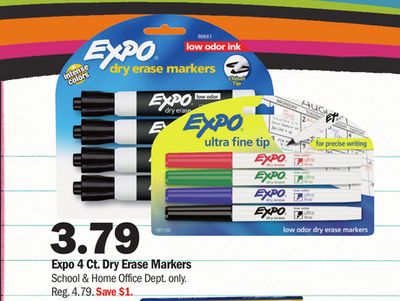 Expo 4 Ct. Dry Erase Markers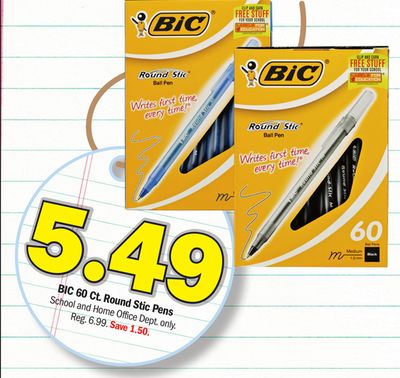 BIC 60 Ct. Round Stic Pens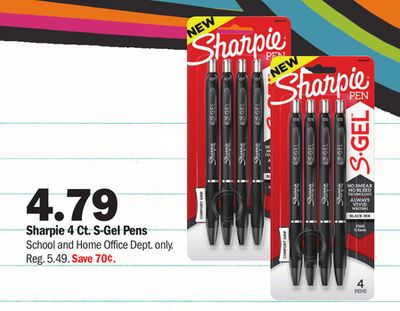 Sharpie 4 Ct. S-Gel Pens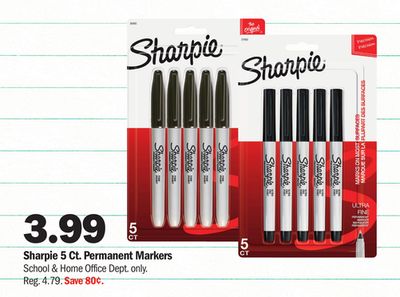 Sharpie 5 Ct. Permanent Markers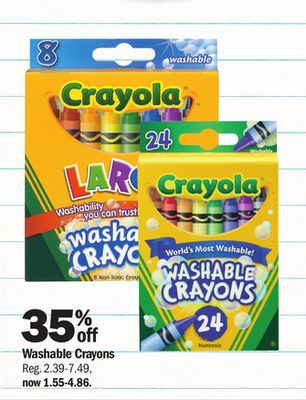 Washable Crayons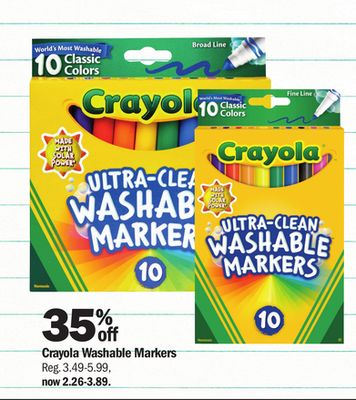 Crayola Washable Markers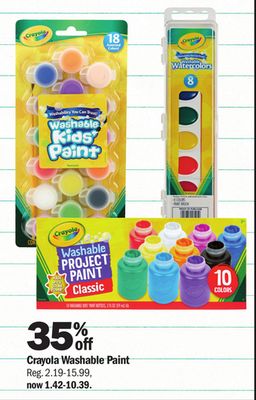 Crayola Washable Paint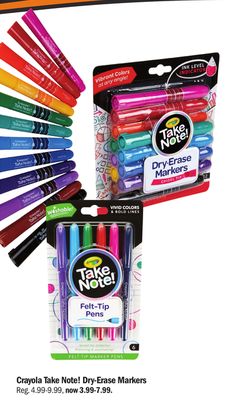 Crayola Take Note! Dry-Erase Markers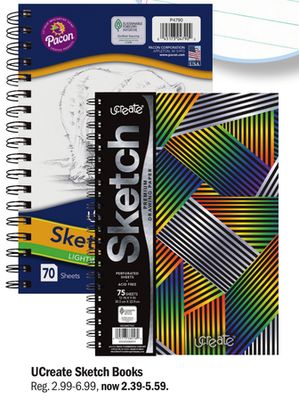 UCreate Sketch Books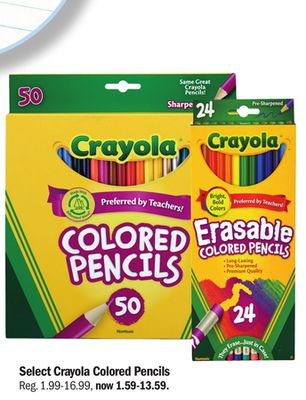 Select Crayola Colored Pencils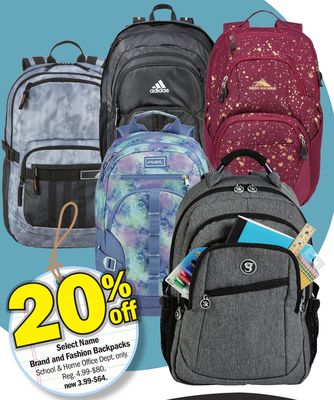 Select Name Brand and Fashion Backpacks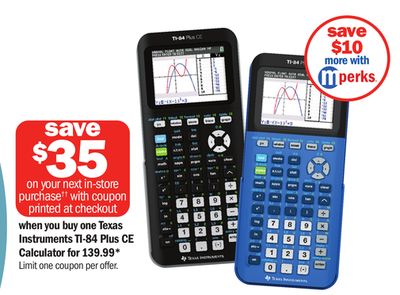 Texas Instruments TI-84 Plus CE Calculator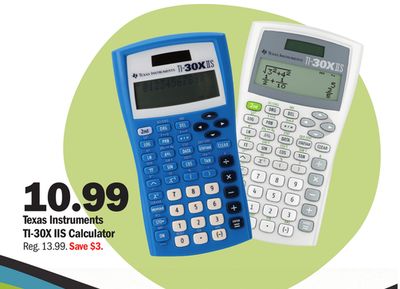 Texas Instruments TI-30X IIS Calculator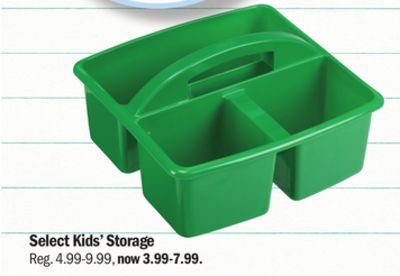 Select Kids' Storage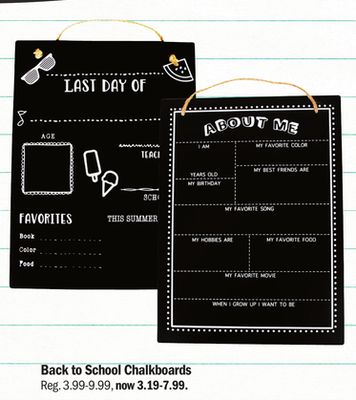 Back to School Chalkboards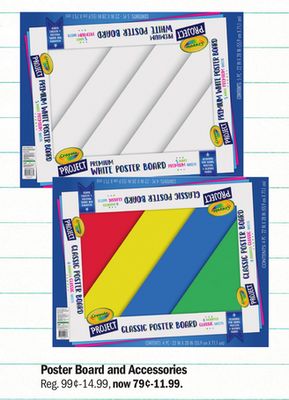 Poster Board and Accessories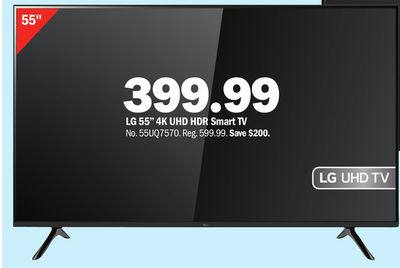 LG 55" 4K UHD HDR Smart TV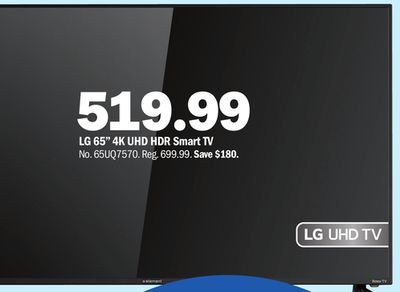 LG 65" 4K UHD HDR Smart TV

LG 3.1 Channel High Res Audio Soundbar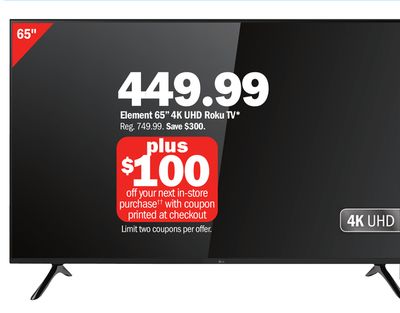 Element 65" 4K UHD Roku TV*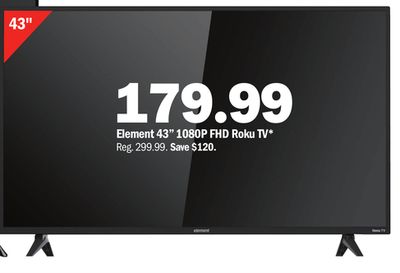 Element 43" 1080P FHD Roku TV*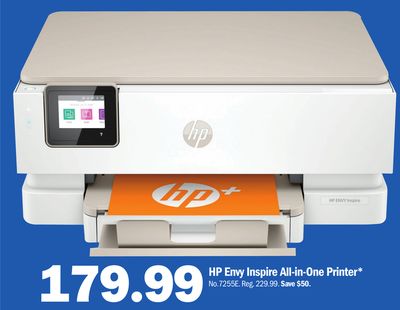 HP Envy Inspire All-in-One Printer*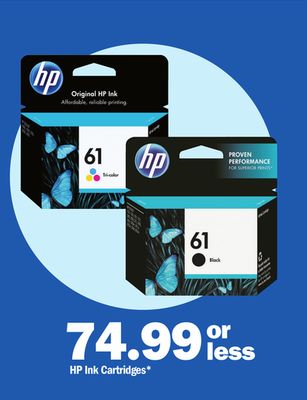 HP Ink Cartridges*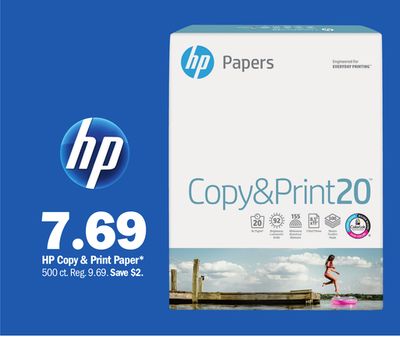 HP Copy & Print Paper*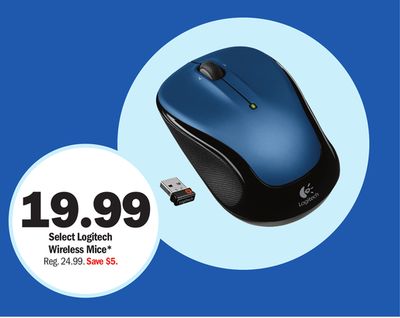 Select Logitech Wireless Mice*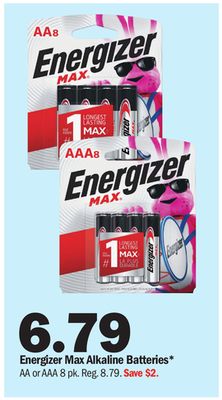 Energizer Max Alkaline Batteries*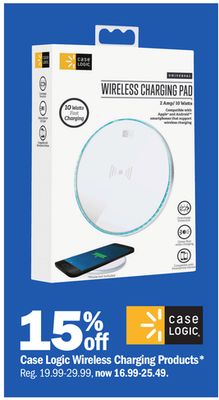 Case Logic Wireless Charging Products*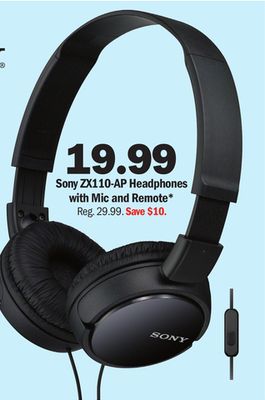 Sony ZX110-AP Headphones with Mic and Remote*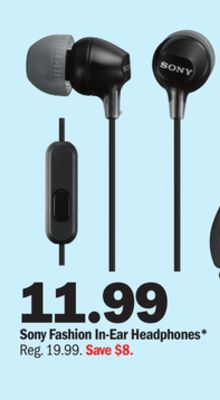 Sony Fashion In-Ear Headphones*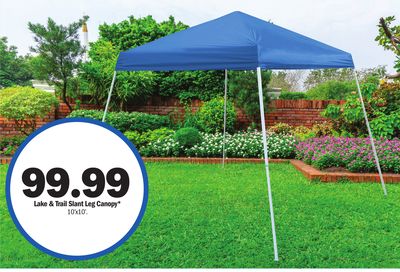 Lake & Trail Slant Leg Canopy*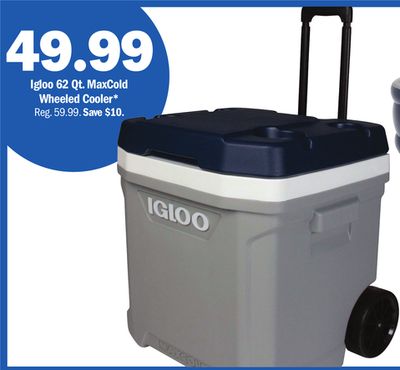 Igloo 62 Qt. MaxCold Wheeled Cooler*

Intex 16.5" Queen Airbeds*

Titan Deep Freeze Zipperless Hardbody Cooler*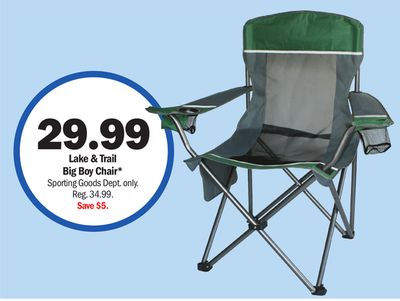 Lake & Trail Big Boy Chair*
Meijer Oversized Mesh Chair*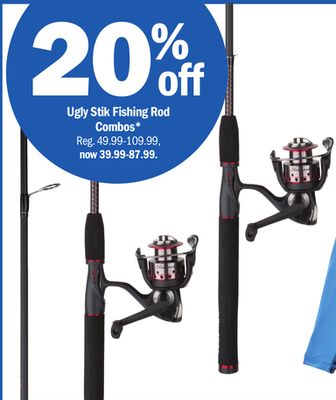 Ugly Stik Fishing Rod Combos*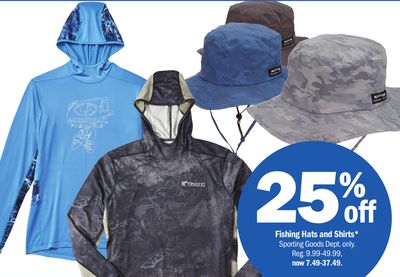 Fishing Hats and Shirts*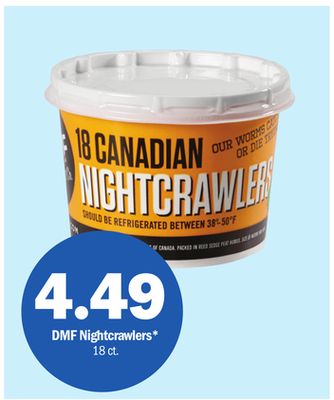 DMF Nightcrawlers*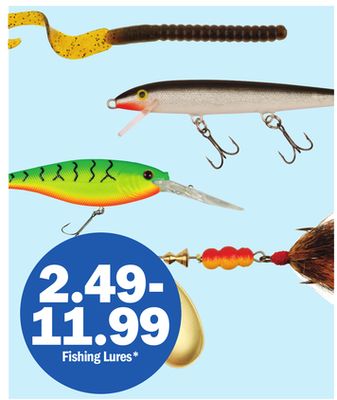 Fishing Lures*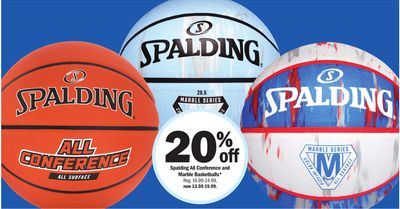 Marble Basketballs*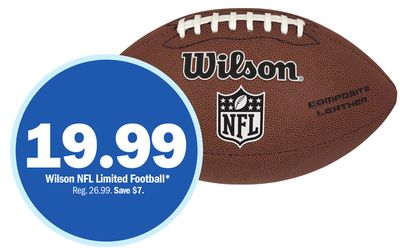 Wilson NFL Limited Football*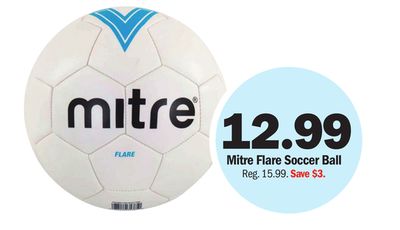 Mitre Flare Soccer Ball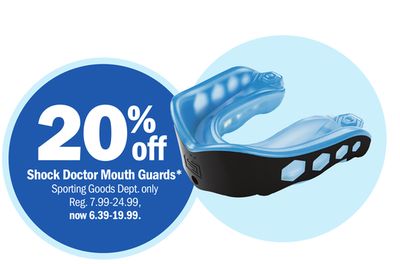 Shock Doctor Mouth Guards*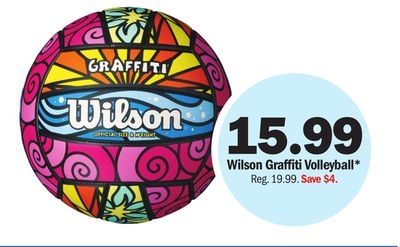 Wilson Graffiti Volleyball*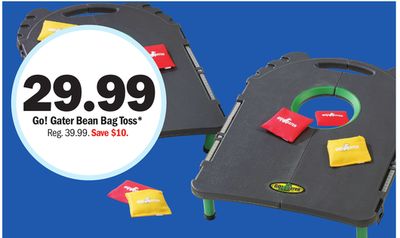 Go! Gater Bean Bag Toss*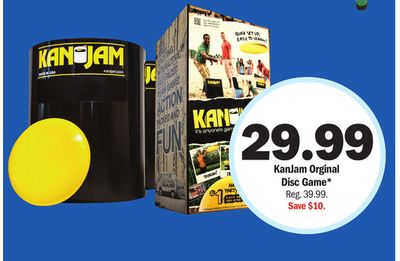 KanJam Orginal Disc Game*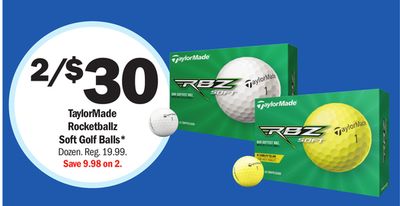 TaylorMade Rocketballz Soft Golf Balls*

Callaway Supersoft Golf Balls*

Bridgestone E6 Golf Balls*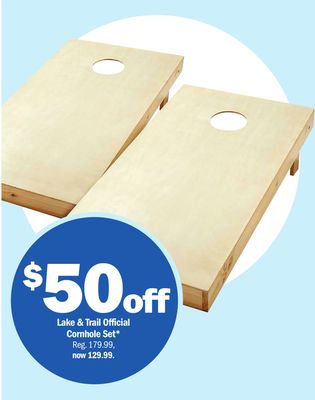 Lake & Trail Official Cornhole Set*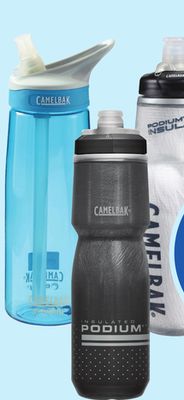 Camelbak Water Bottles and Accessories*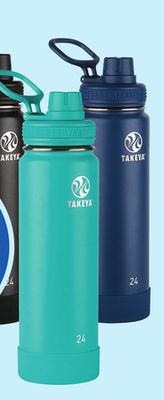 Takeya Water Bottles*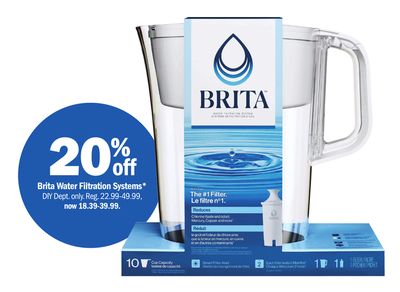 Brita Water Filtration Systems*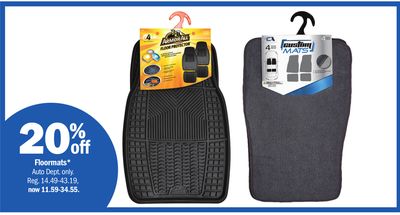 Floormats*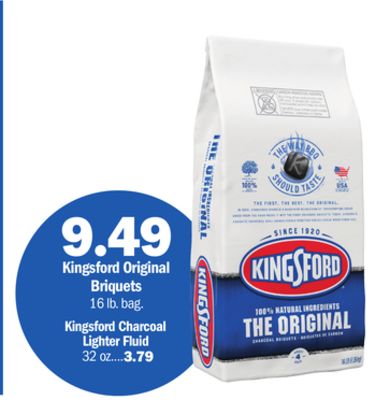 Kingsford Original Briquets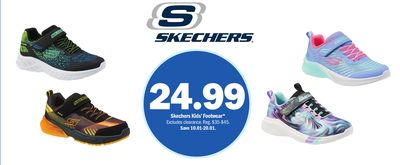 Skechers Kids' Footwear*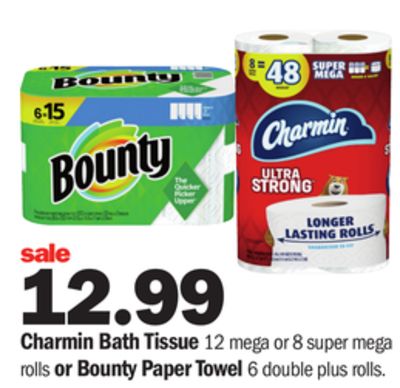 Charmin Bath Tissue 12 mega or 8 super mega rolls or Bounty Paper Towel 6 double plus rolls.

Skechers Kids' Footwear*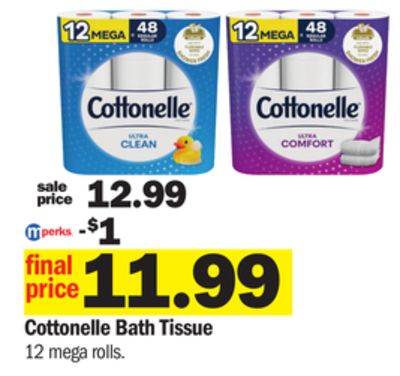 Cottonelle Bath Tissue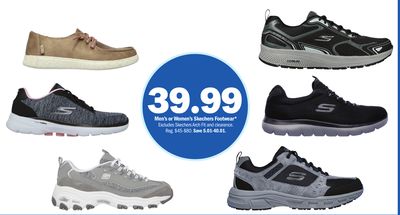 Men's or Women's Skechers Footwear*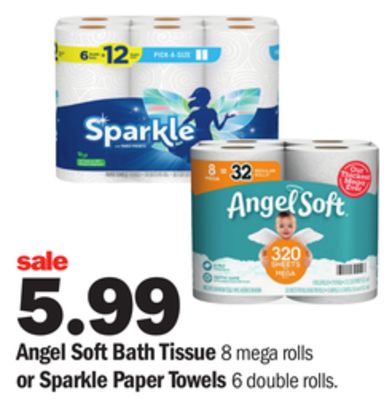 Angel Soft Bath Tissue 8 mega rolls or Sparkle Paper Towels 6 double rolls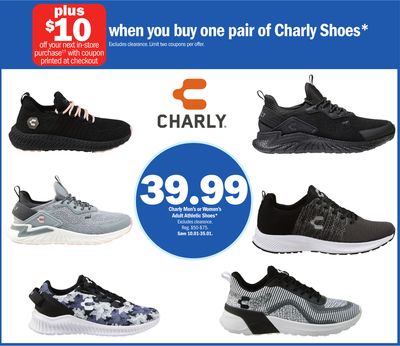 Charly Men's or Women's Adult Athletic Shoes*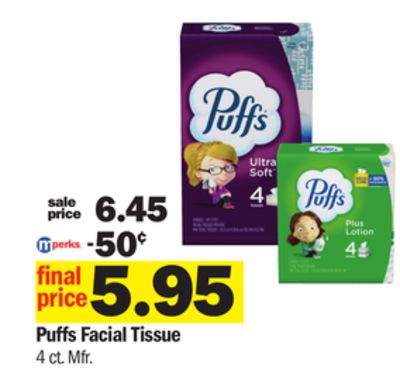 Puffs Facial Tissue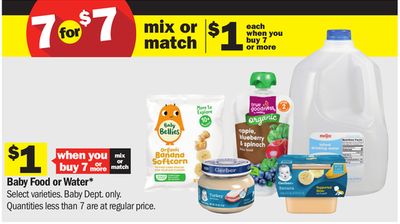 Baby Food or Water*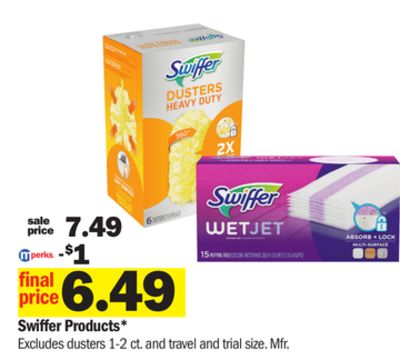 Swiffer Products*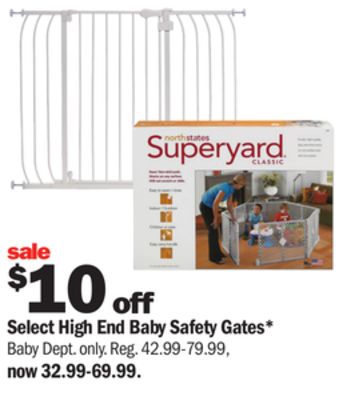 Select High End Baby Safety Gates*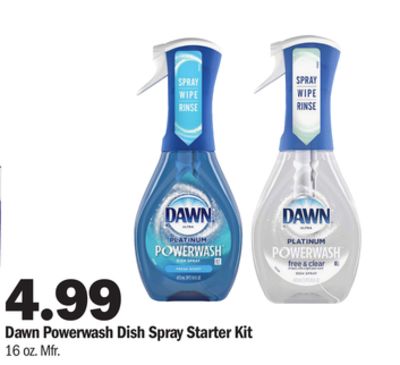 Dawn Powerwash Dish Spray Starter Kit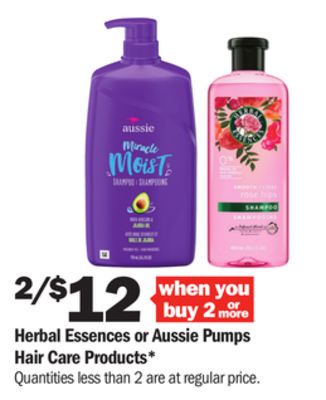 Herbal Essences or Aussie Pumps Hair Care Products*
Finish Quantum 22 ct., Power 27 ct. or Classic Dishwasher Detergent* 36 ct.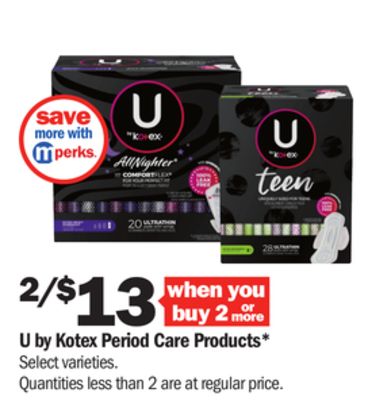 U by Kotex Period Care Products*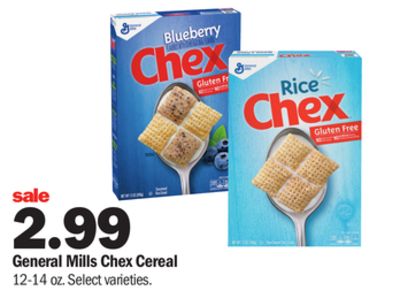 General Mills Chex Cereal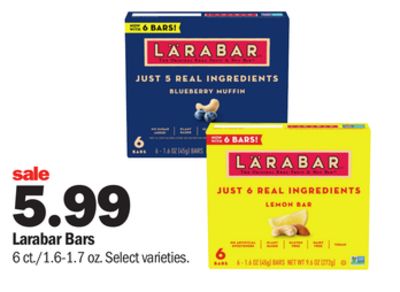 Larabar Bars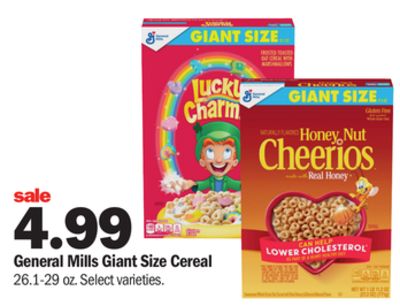 General Mills Giant Size Cereal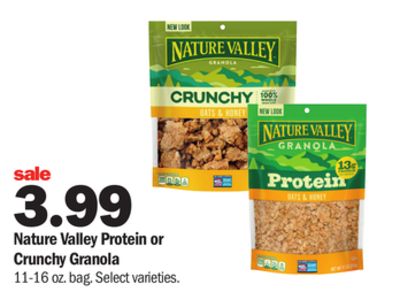 Nature Valley Protein or Crunchy Granola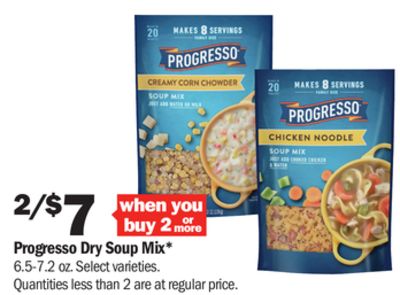 Progresso Dry Soup Mix*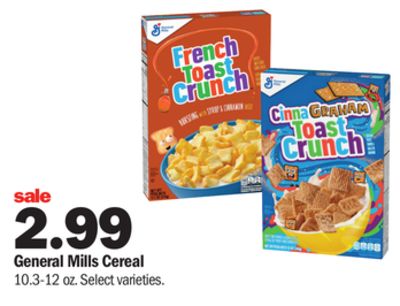 General Mills Cereal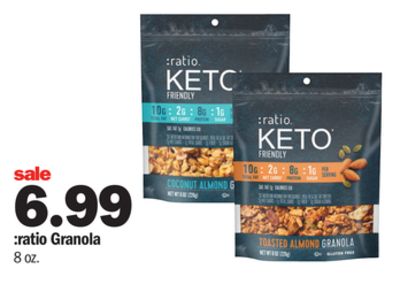 :ratio Granola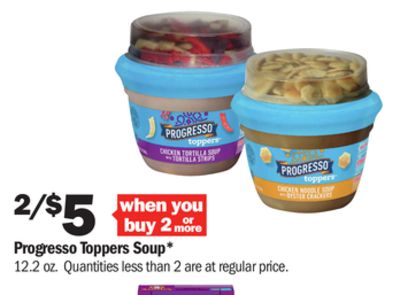 Progresso Toppers Soup*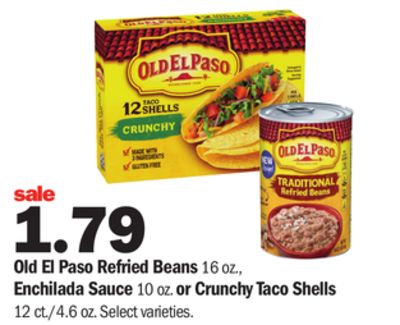 Old El Paso Refried Beans 16 oz., Enchilada Sauce 10 oz. or Crunchy Taco Shells 12 ct./4.6 oz.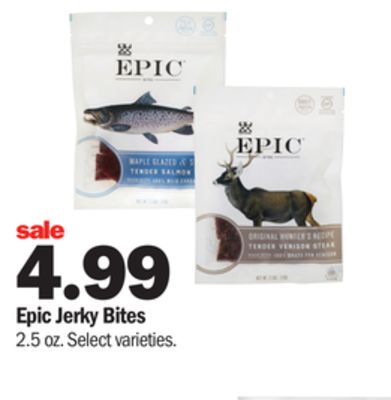 Epic Jerky Bites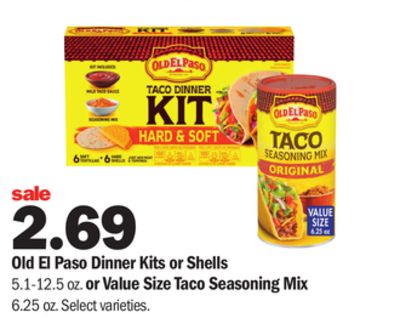 Old El Paso Dinner Kits or Shells 5.1-12.5 oz. or Value Size Taco Seasoning Mix 6.25 oz.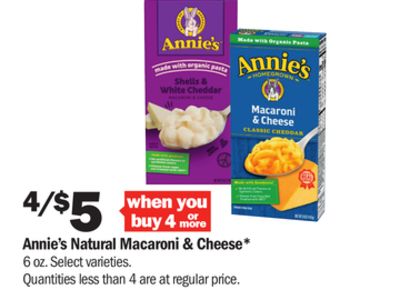 Annie's Natural Macaroni & Cheese*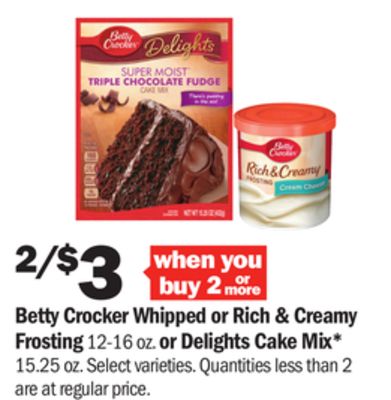 Betty Crocker Whipped or Rich & Creamy Frosting 12-16 oz. or Delights Cake Mix* 15.25 oz.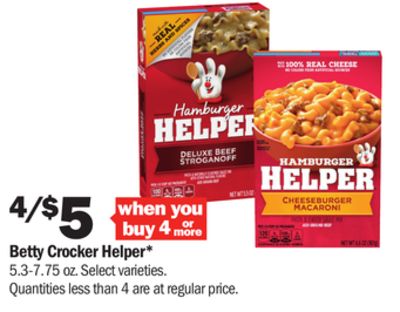 Betty Crocker Helper*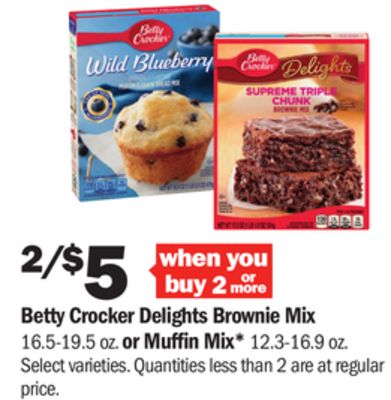 Betty Crocker Delights Brownie Mix 16.5-19.5 oz. or Muffin Mix* 12.3-16.9 oz.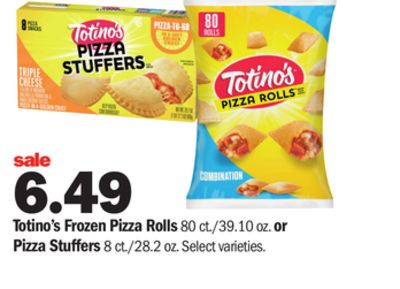 Totino's Frozen Pizza Rolls 80 ct./39.10 oz. or Pizza Stuffers 8 ct./28.2 oz.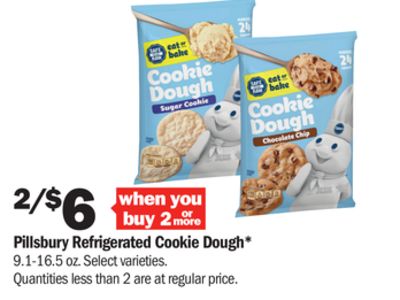 Pillsbury Refrigerated Cookie Dough*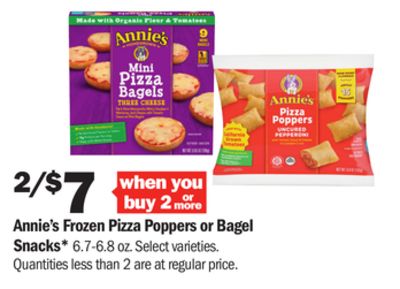 Annie's Frozen Pizza Poppers or Bagel Snacks*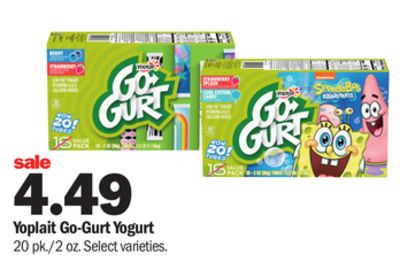 Yoplait Go-Gurt Yogurt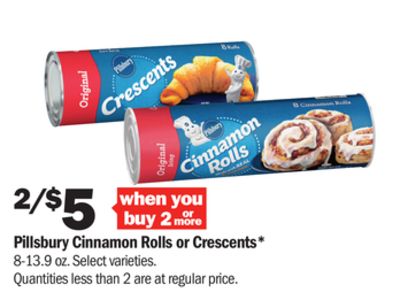 Pillsbury Cinnamon Rolls or Crescents*
Pillsbury Toaster Strudel or Scrambles*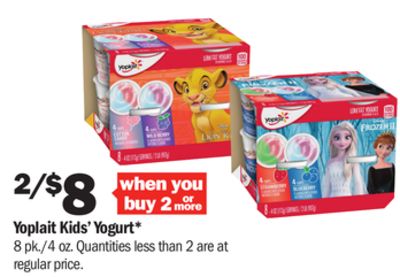 Yoplait Kids' Yogurt*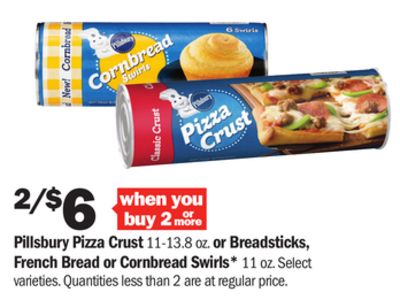 Pillsbury Pizza Crust 11-13.8 oz. or Breadsticks, French Bread or Cornbread Swirls*