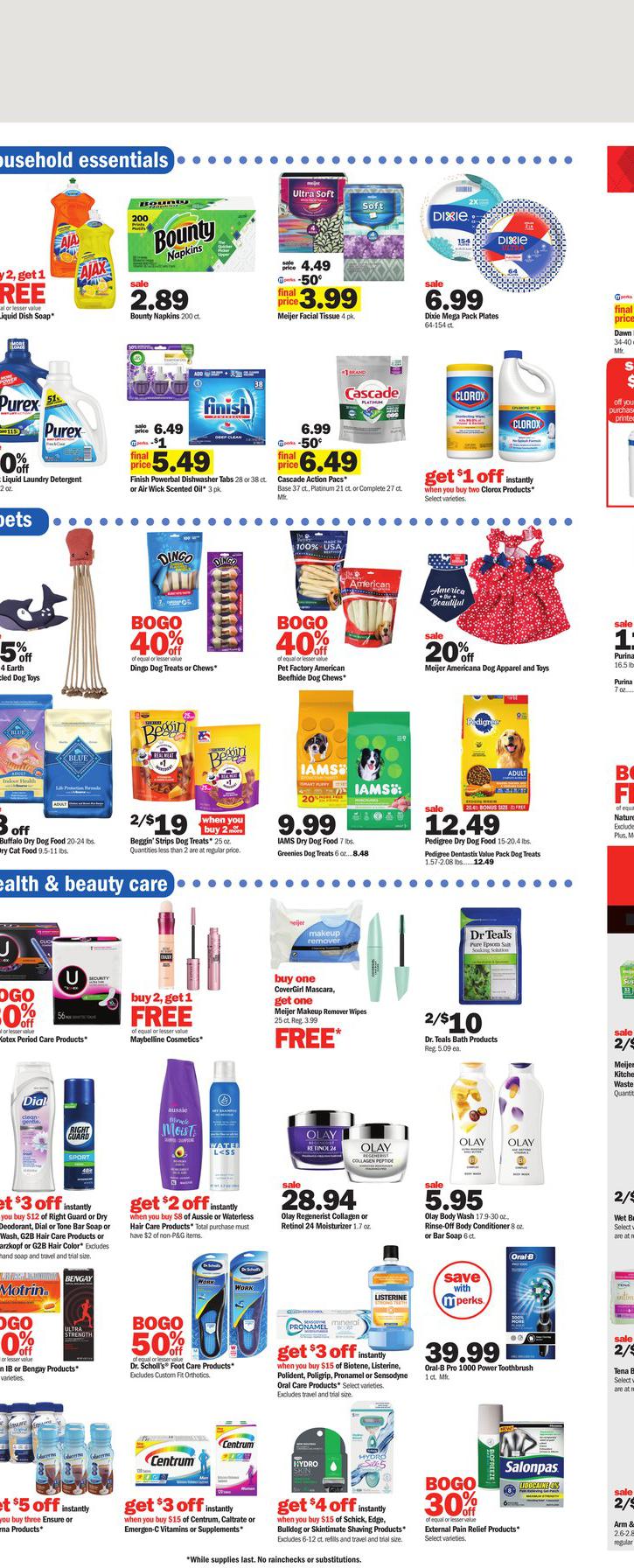 Weekly Ad
---
The Weekly Ad, which is valid in Meijer markets between 06/06/2021 - 06/13/2021, consists of 24 pages. The most expensive product of the brochure is Char-Broil 4 Burner Performance Gas Grill* priced at $199.99, the cheapest product at $0.69 is McCormick Taco Seasoning Mix.
You can use the page previews below to navigate the brochure pages.
---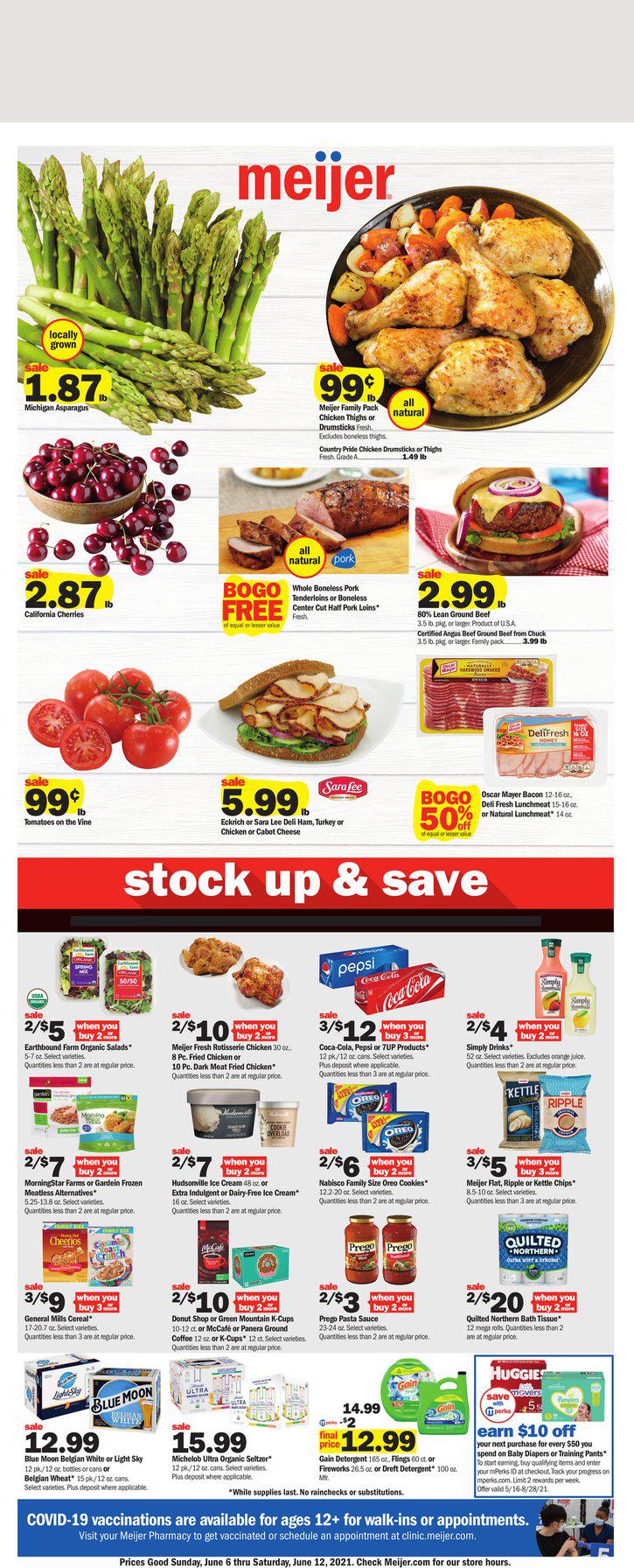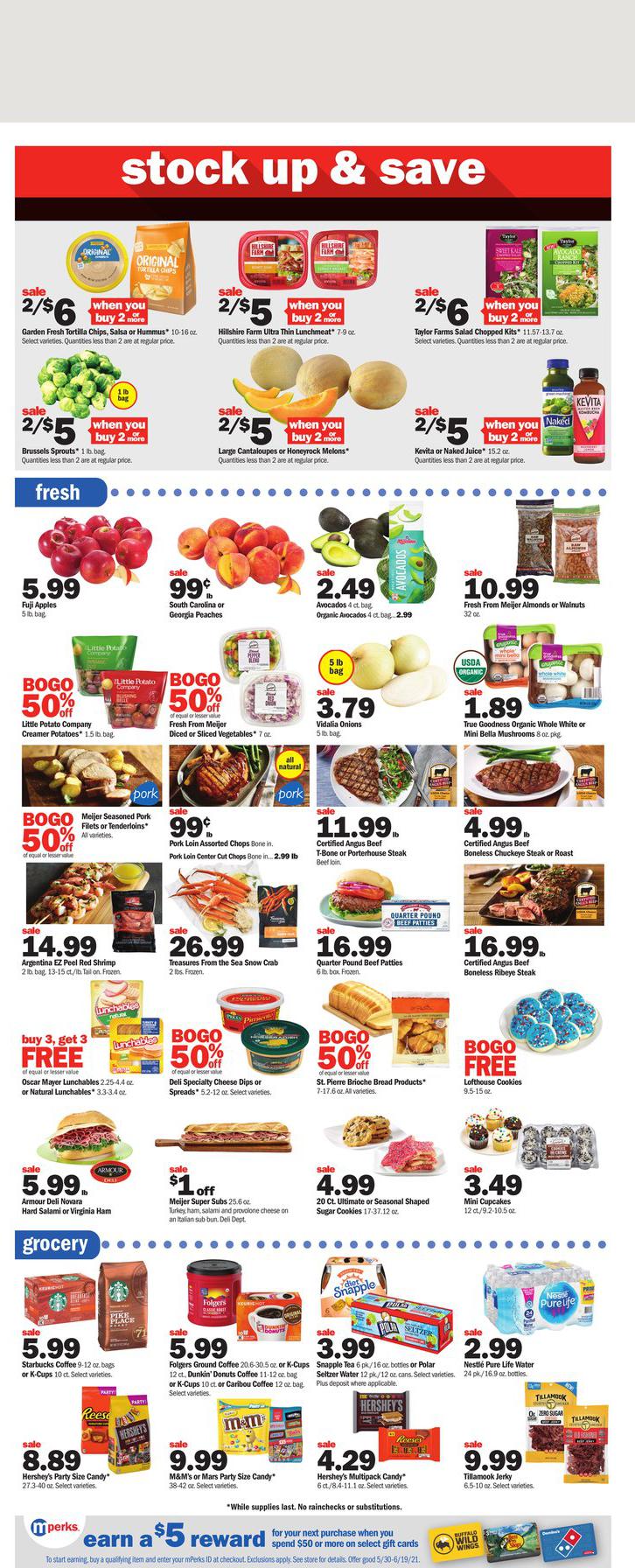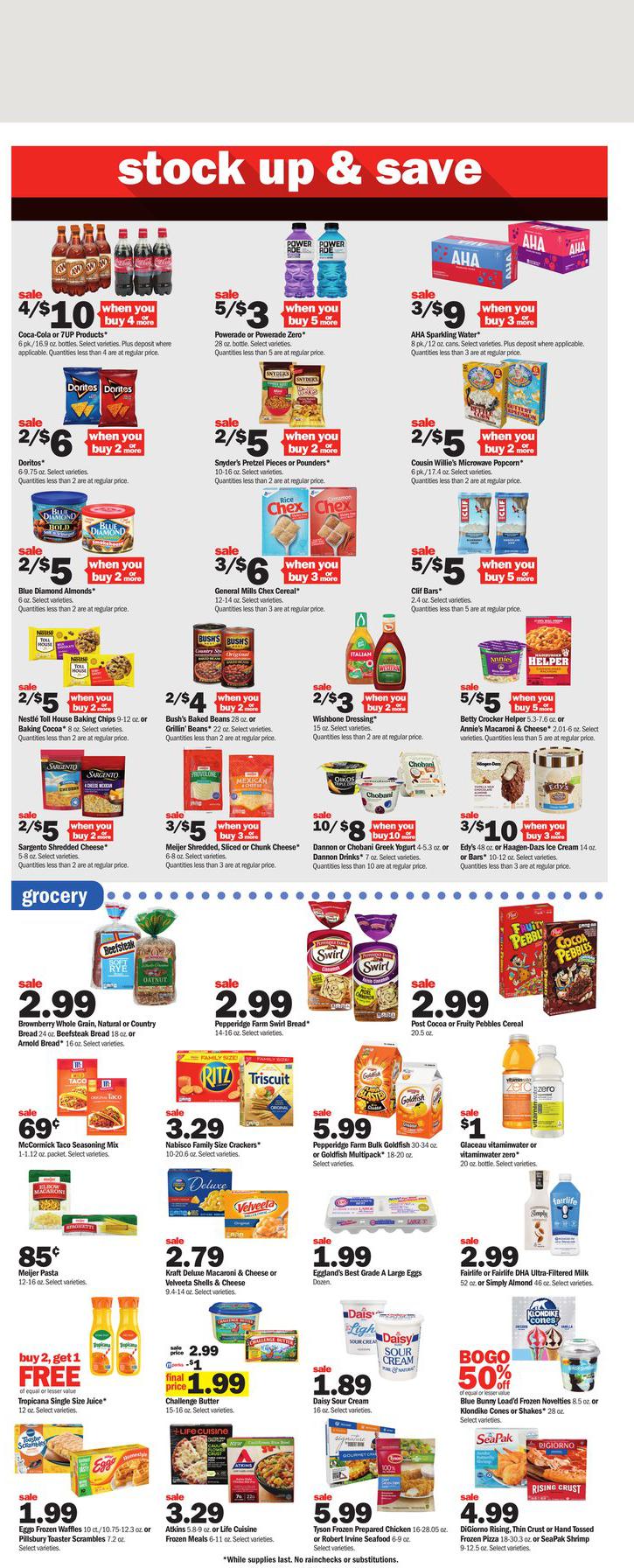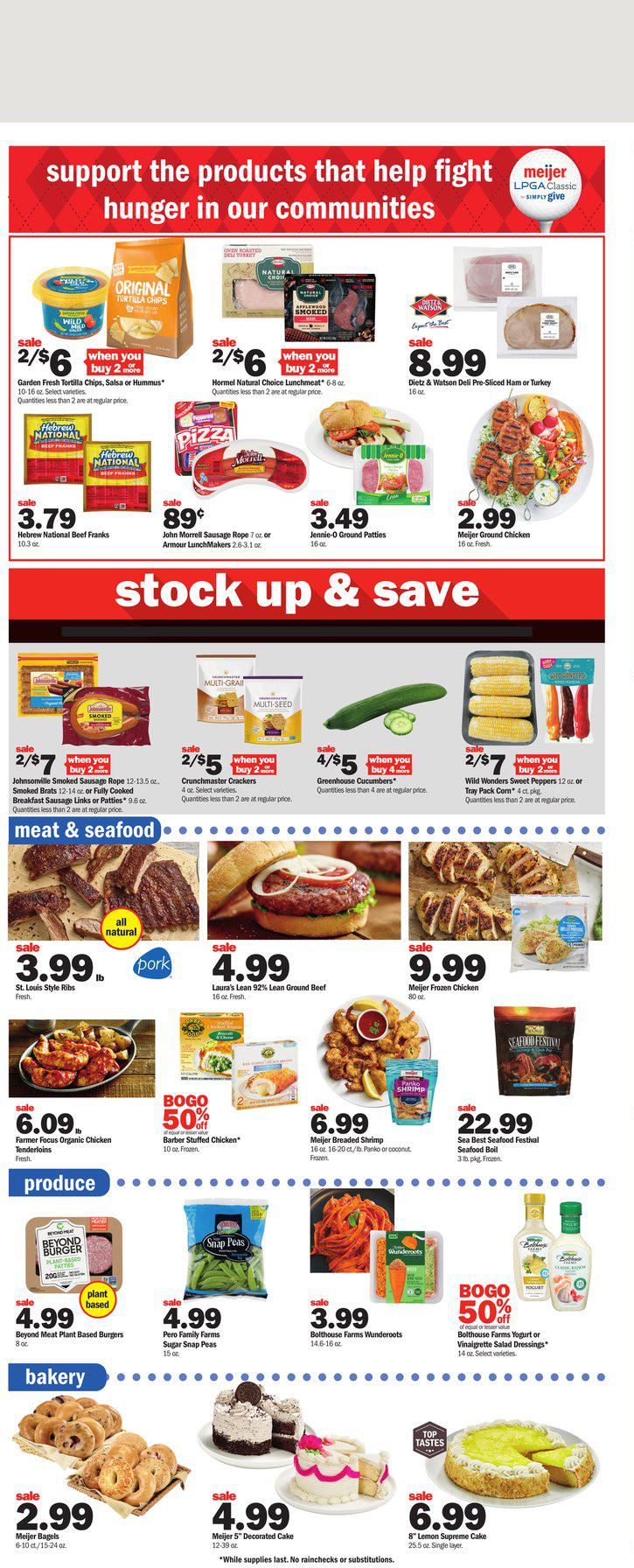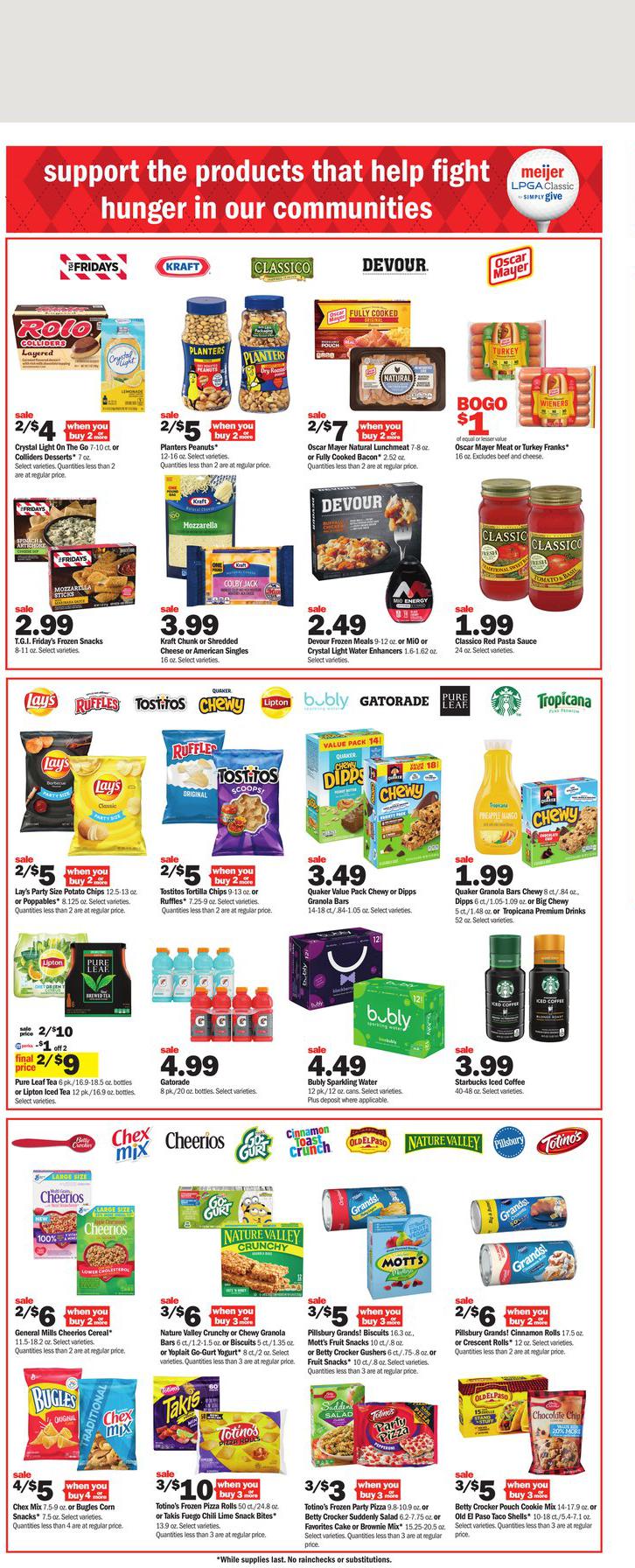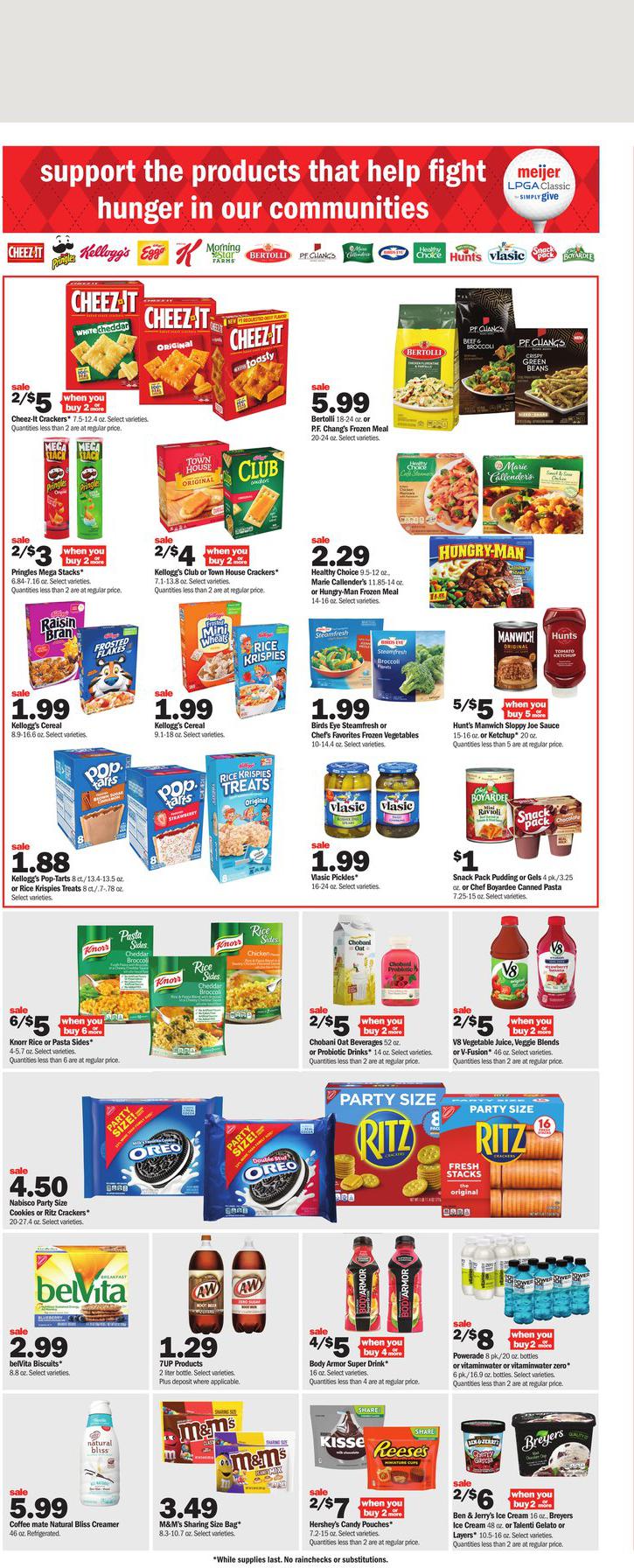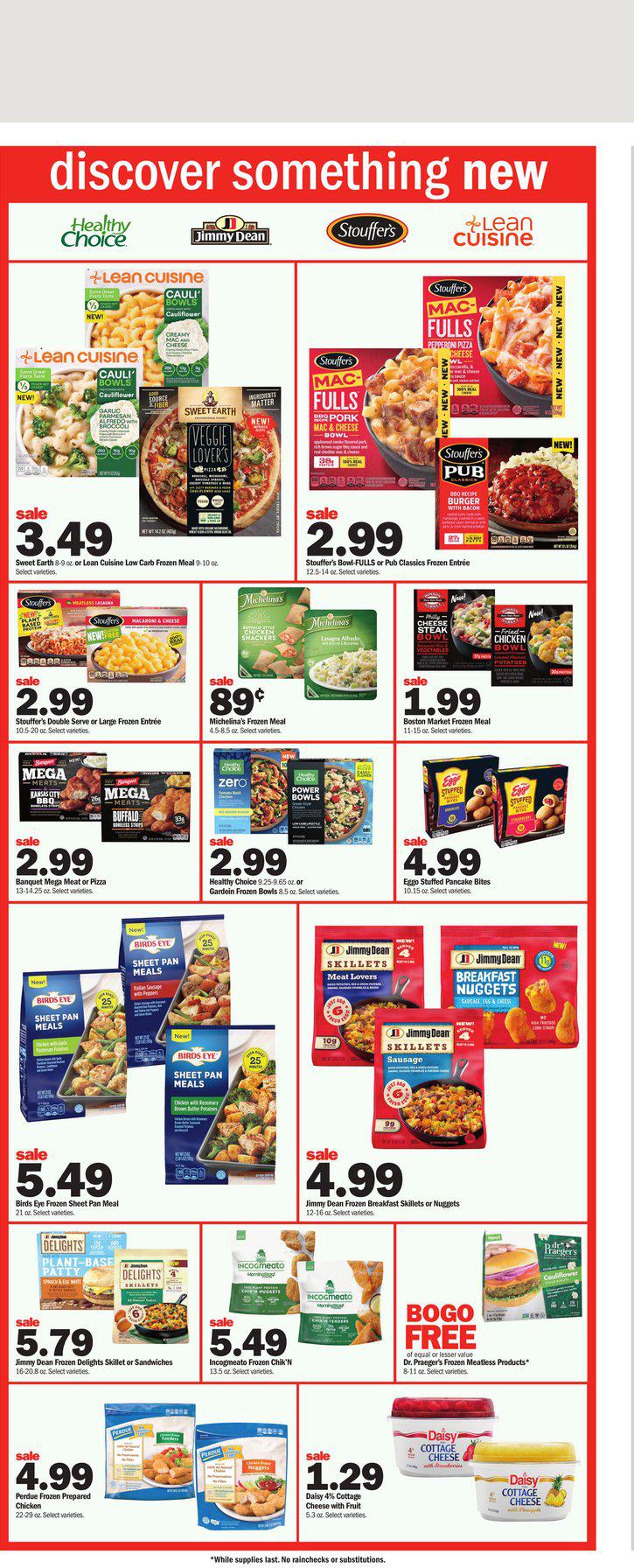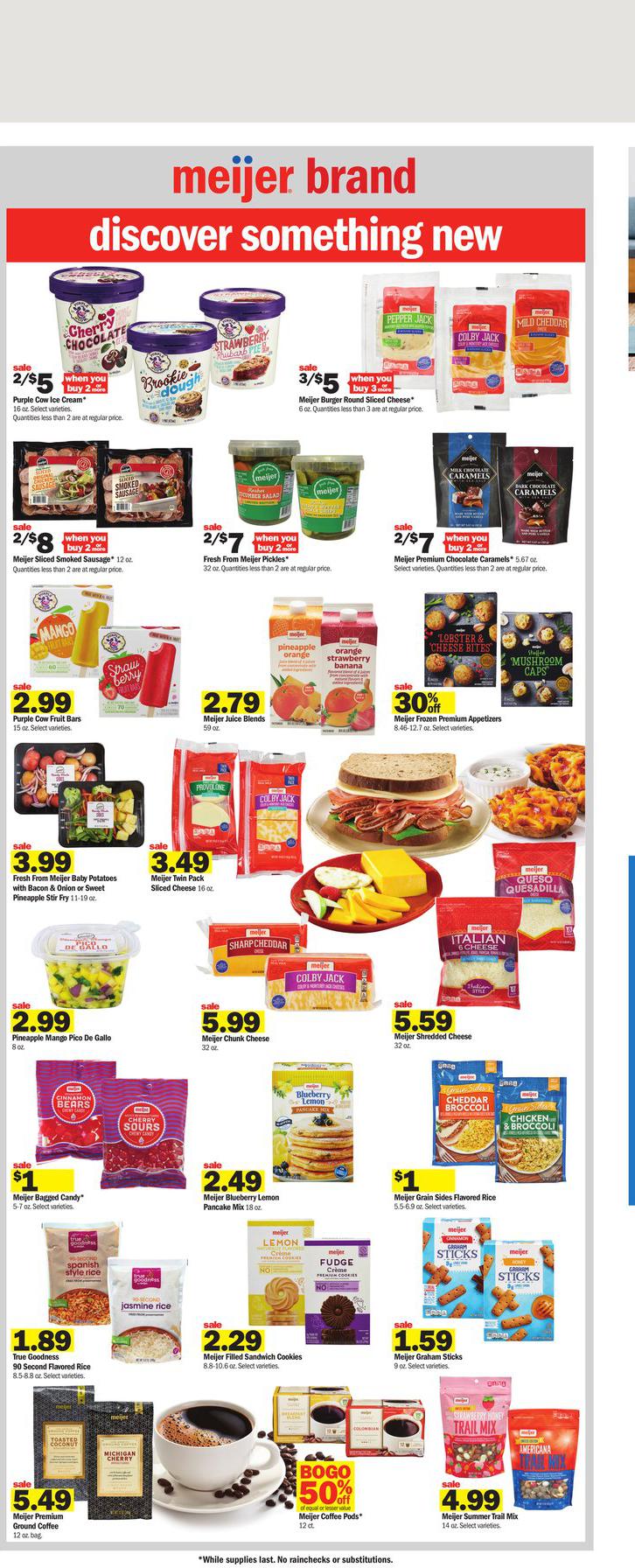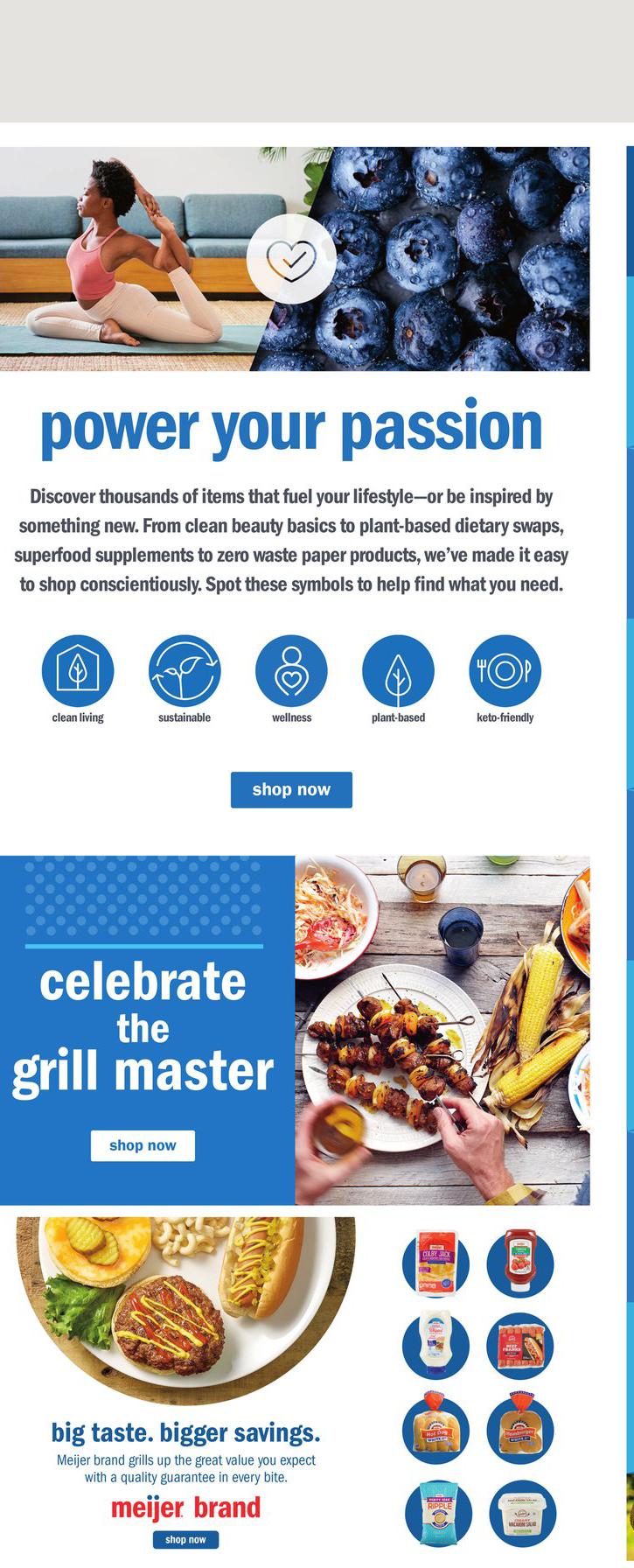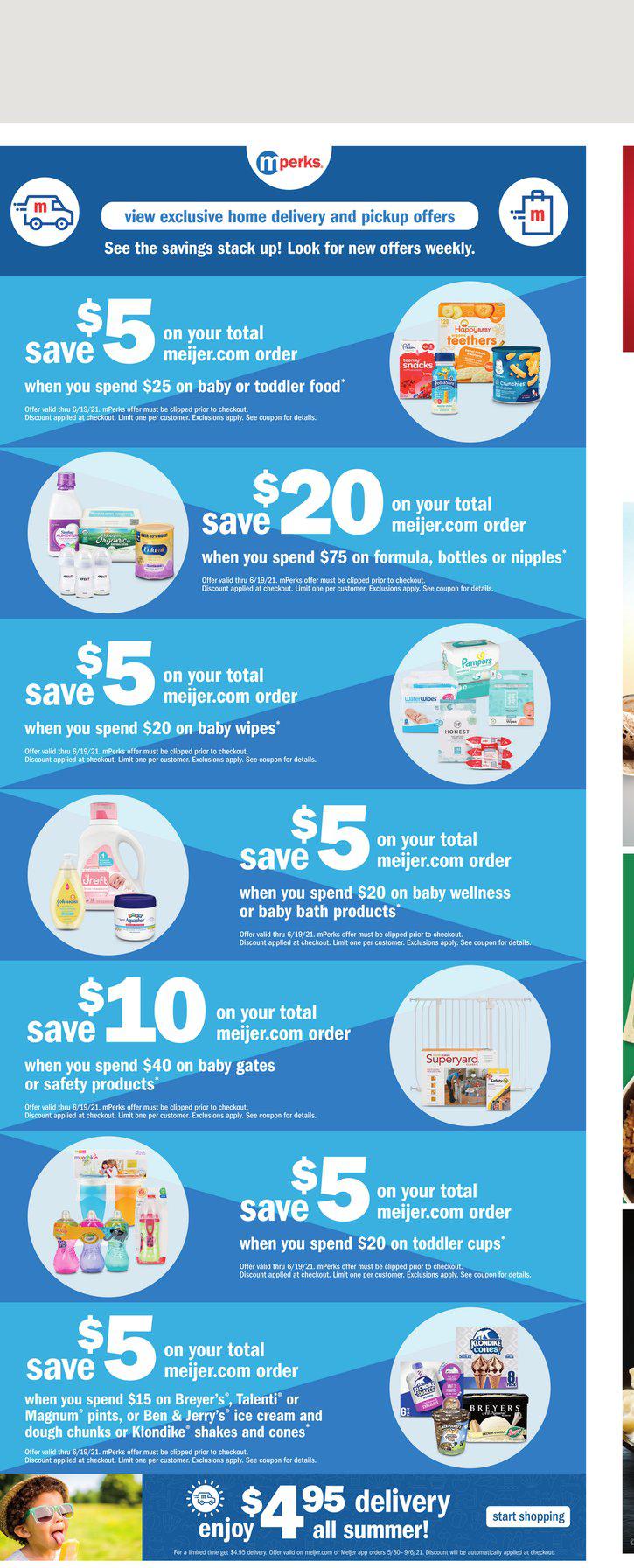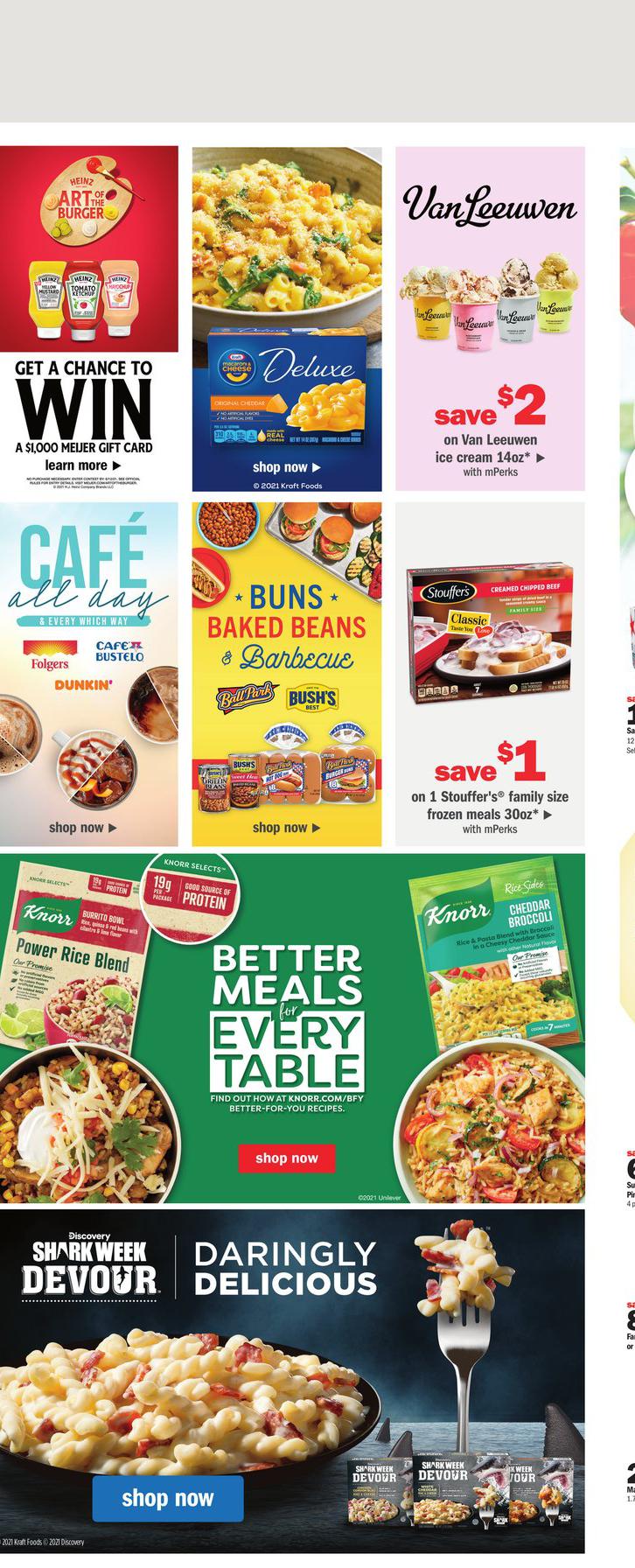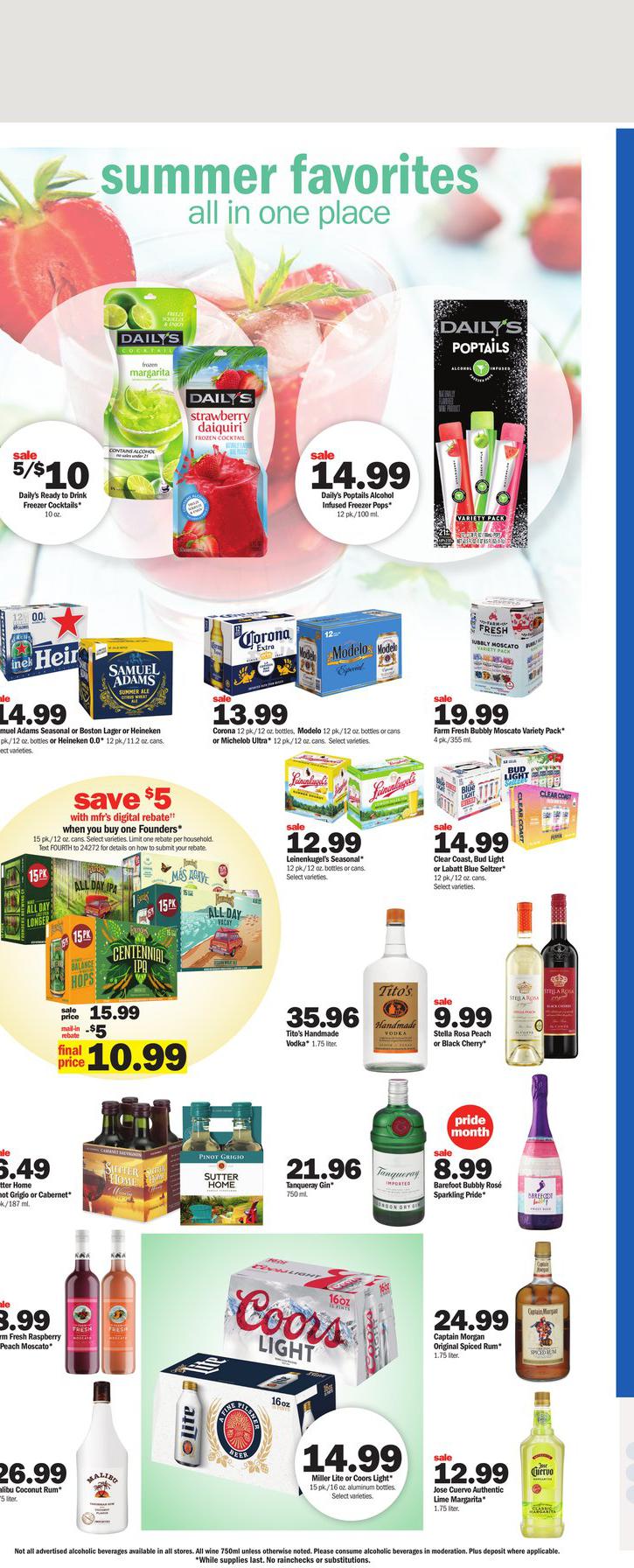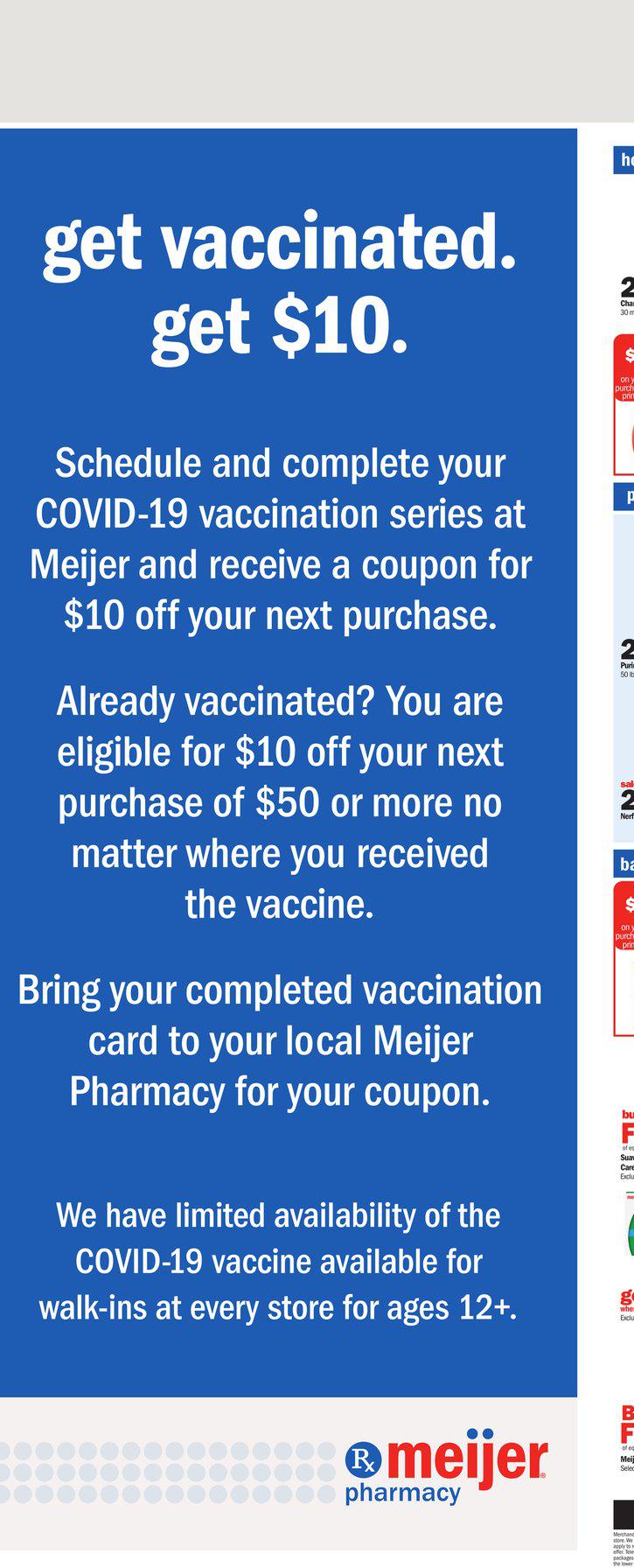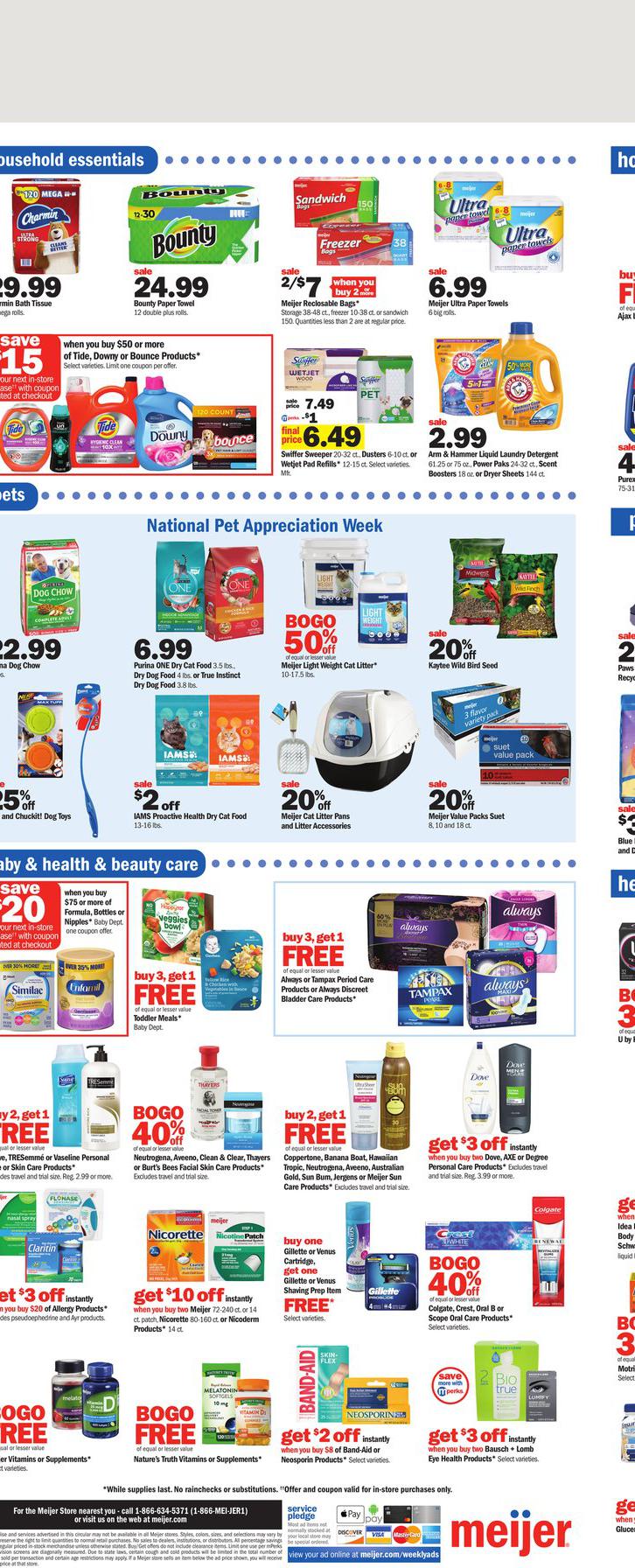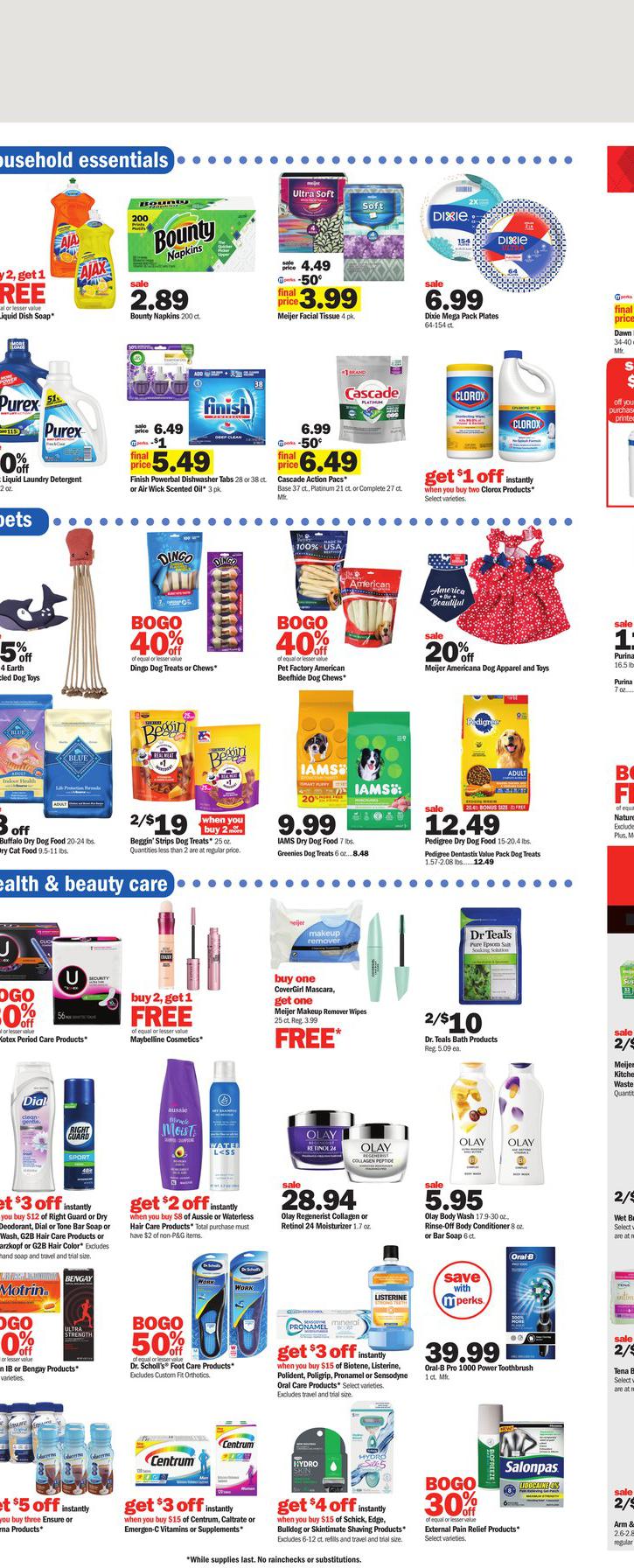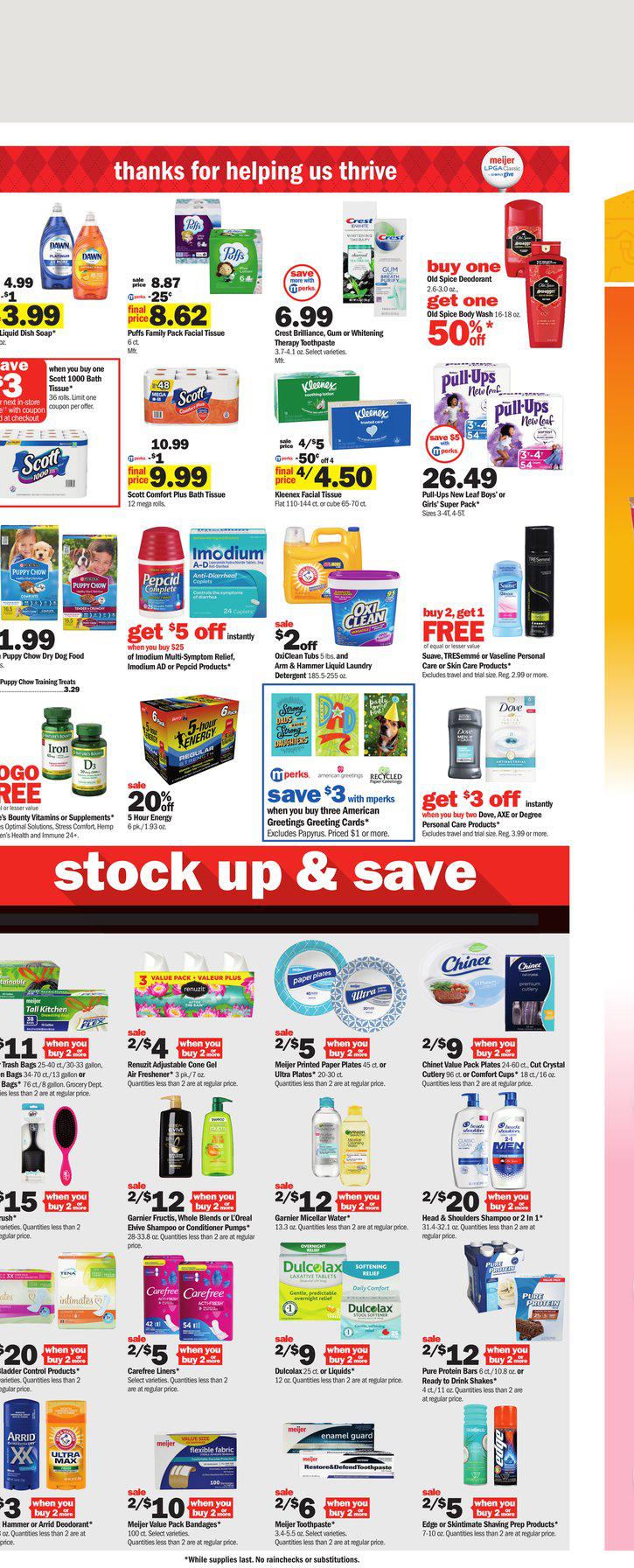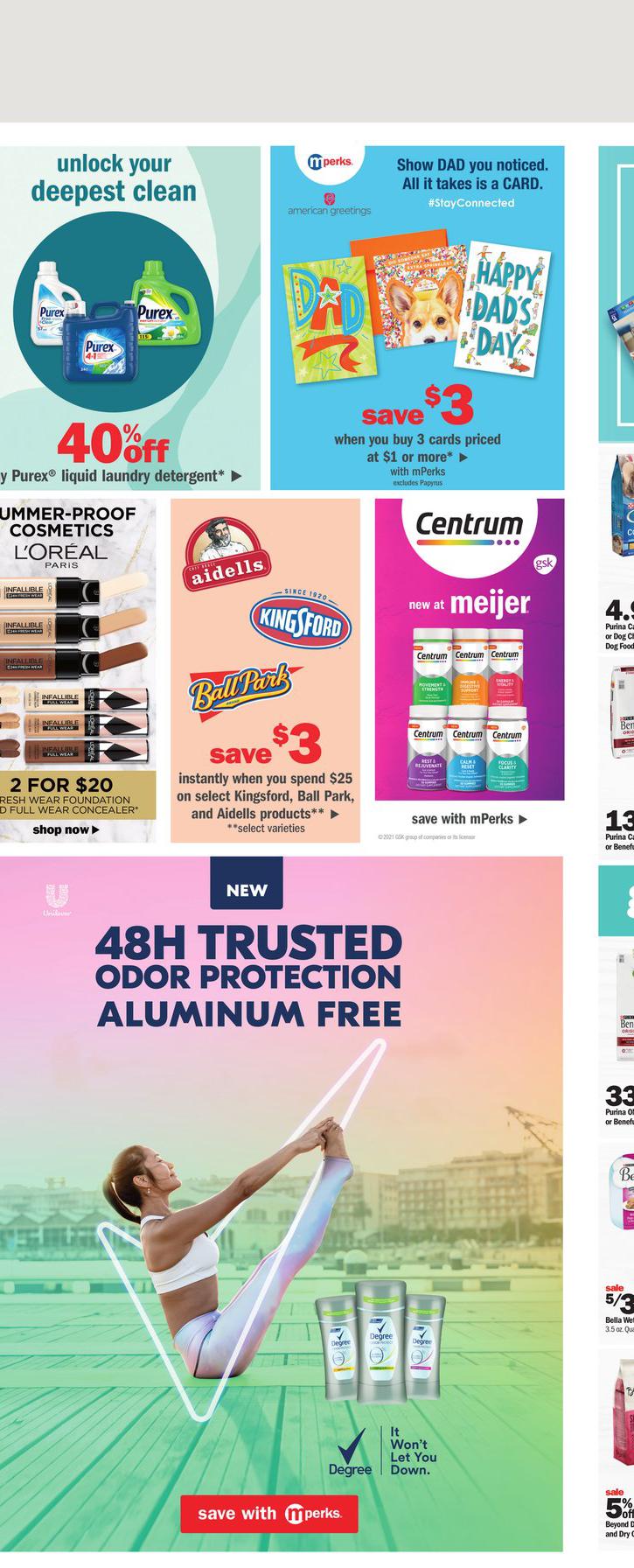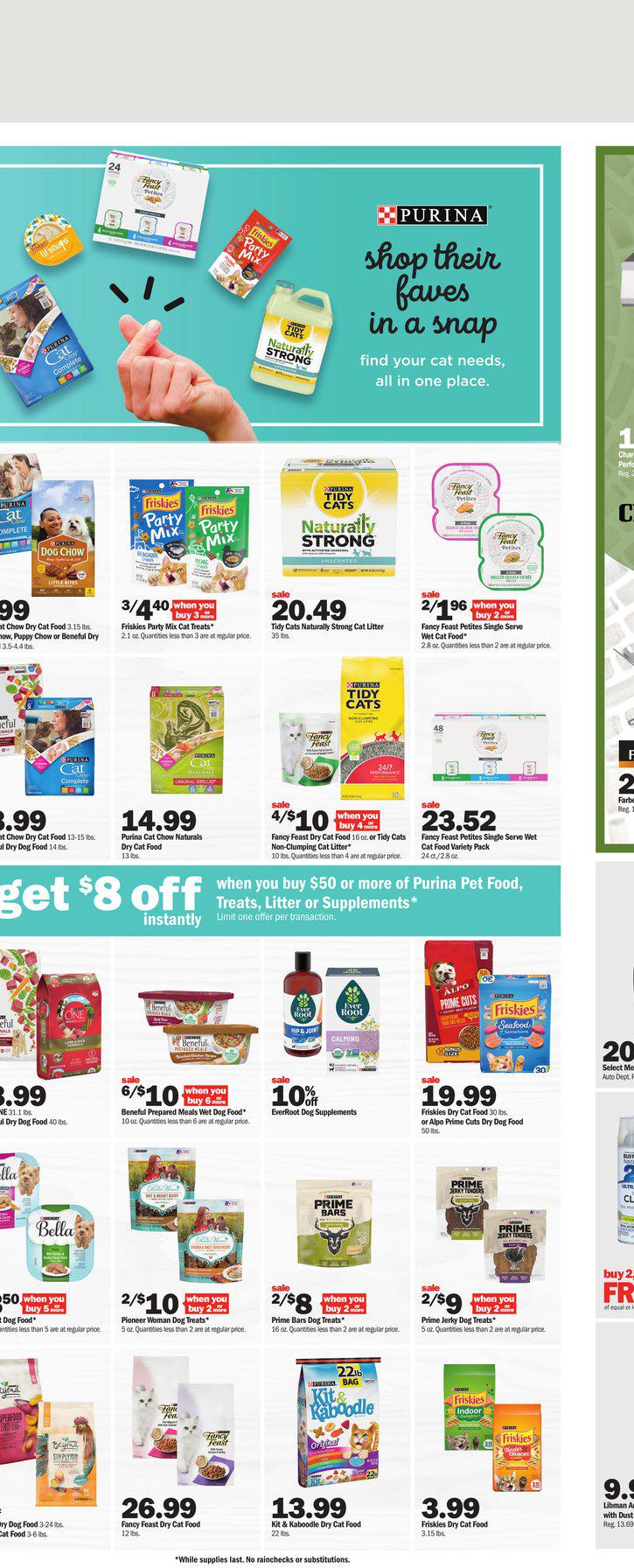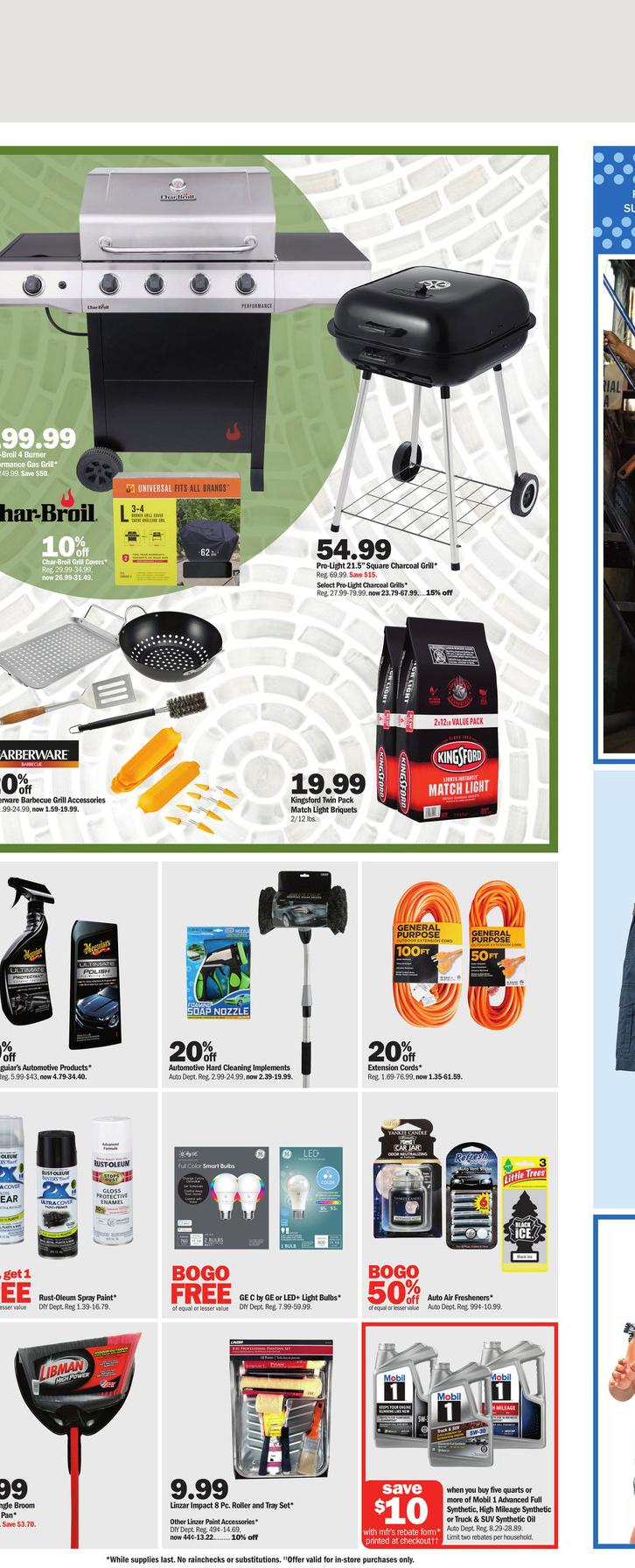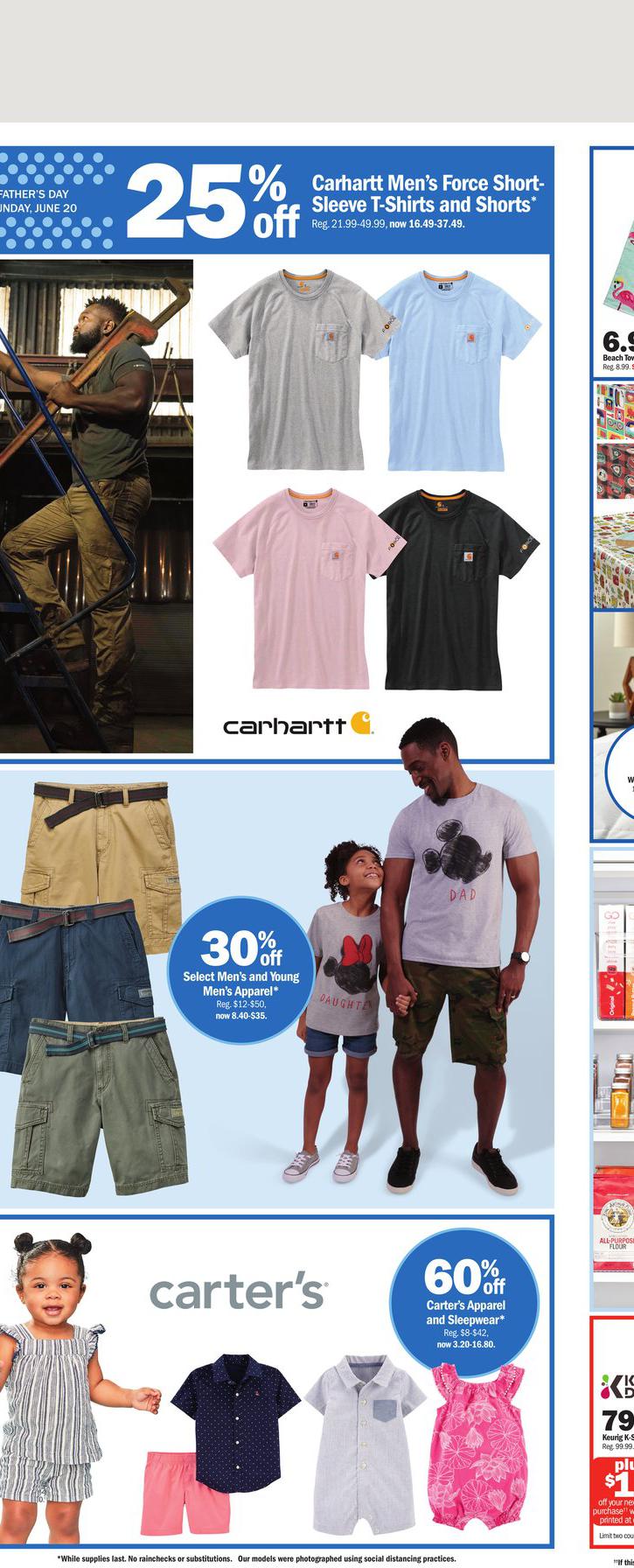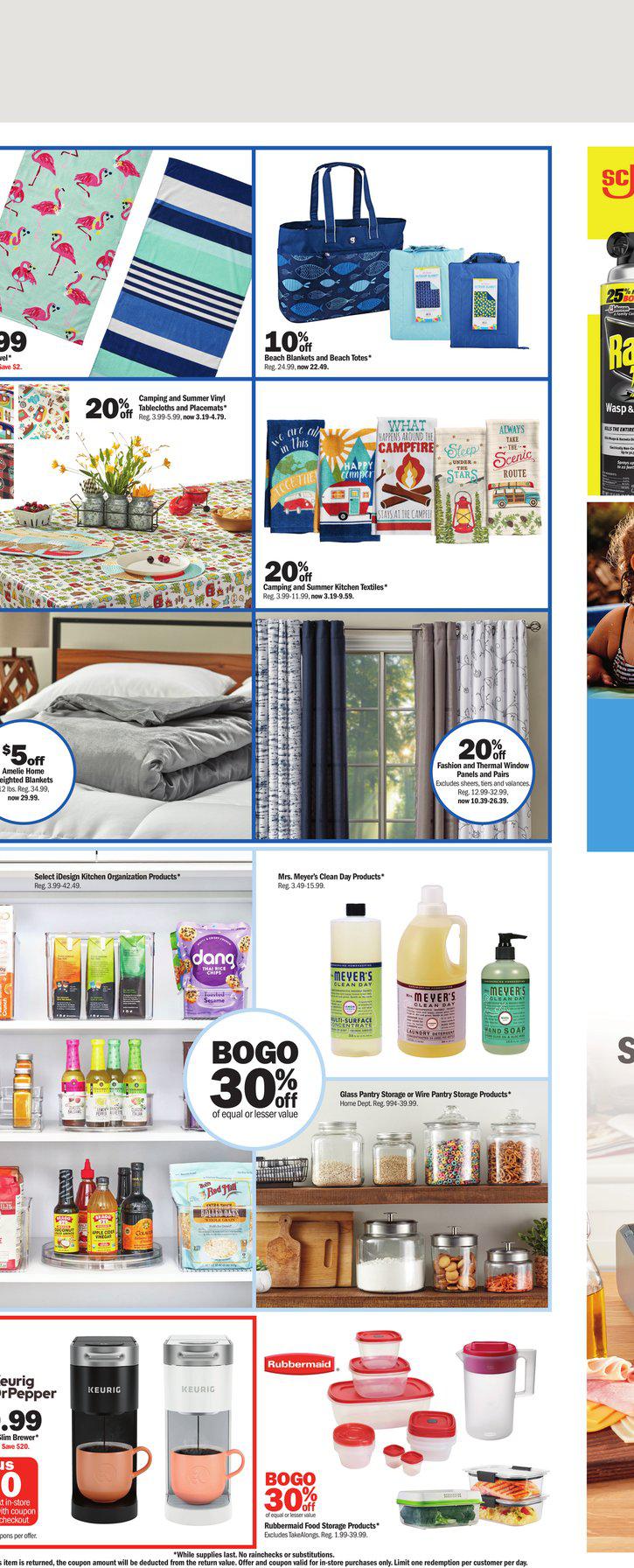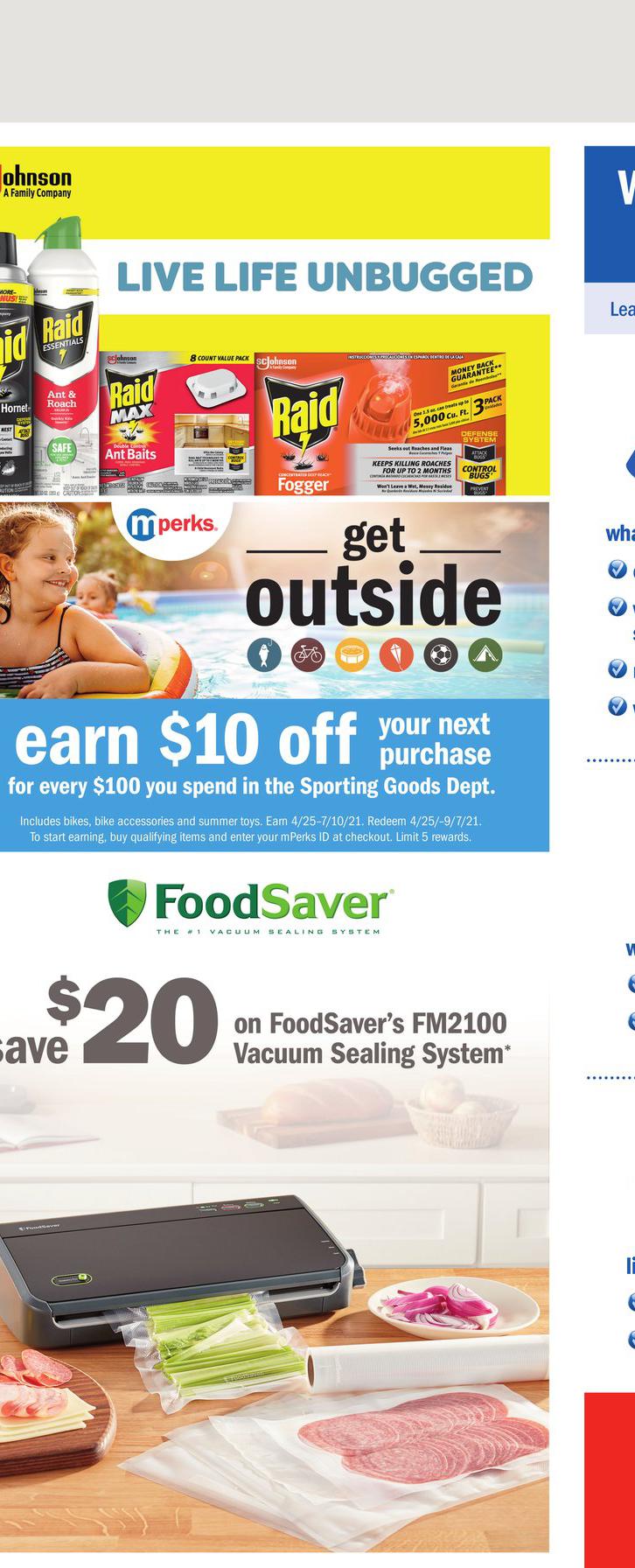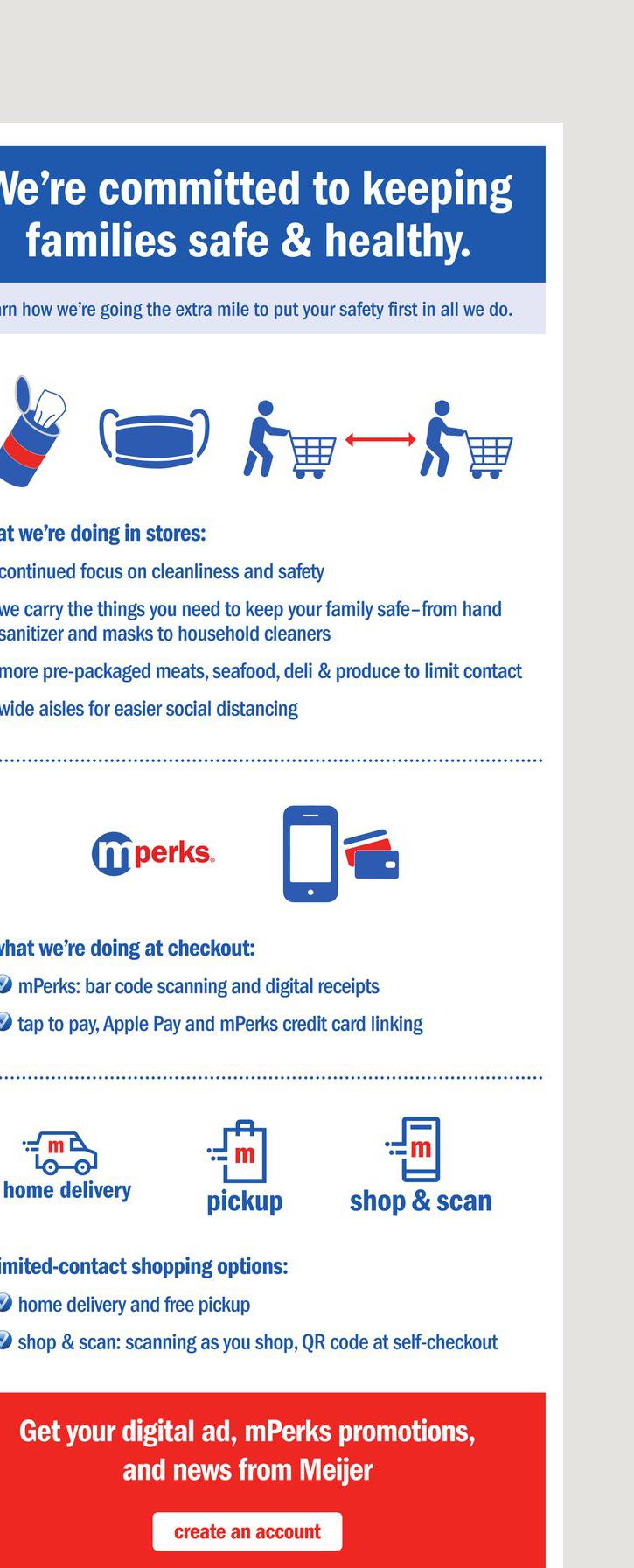 | Market | Flyer | Date |
| --- | --- | --- |
| | Alcohol Ad | 05/30/2021 |
| | LPGA Reserve Tickets | 05/30/2021 |
| | Summer Sippin' | 05/30/2021 |
| | Weekly Ad | 05/30/2021 |
| | Alcohol Summer Entertaining Guide | 06/06/2021 |
| | Summer Alcohol Ad | 06/06/2021 |
| | Weekly Ad | 06/06/2021 |
| | Father's Day Ad | 06/13/2021 |
| | Pet Ad | 06/13/2021 |
| | Weekly Ad | 06/13/2021 |
Products in the Flyer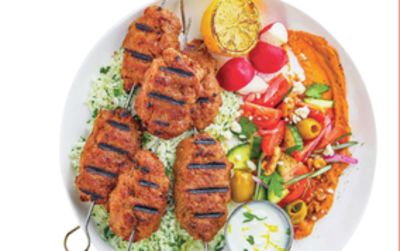 Meijer Ground Chicken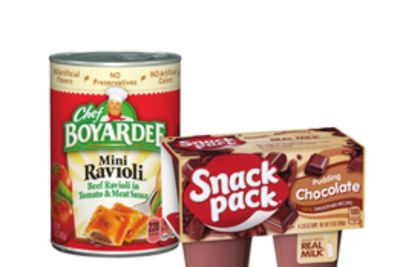 Snack Pack Pudding or Gels 4 pk./3.25 oz. or Chef Boyardee Canned Pasta 7.25-15 oz.
Pure Leaf Tea 6 pk./16.9-18.5 oz. bottles or Lipton Iced Tea 12 pk./16.9 oz. bottles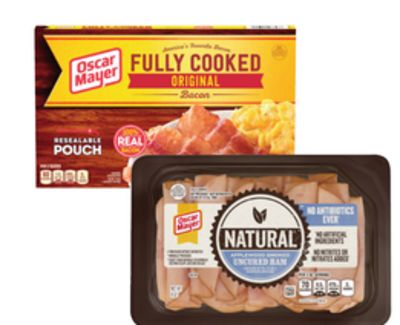 Oscar Mayer Natural Lunchmeat 7-8 oz. or Fully Cooked Bacon* 2.52 oz.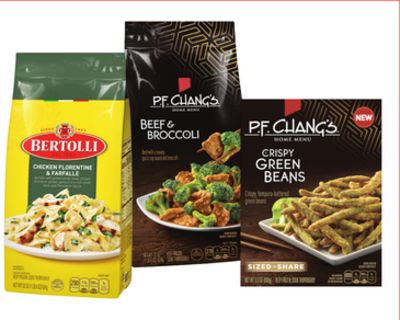 Bertolli 18-24 oz. or P.F. Chang's Frozen Meal 20-24 oz.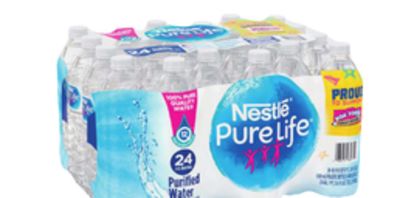 Nestlé Pure Life Water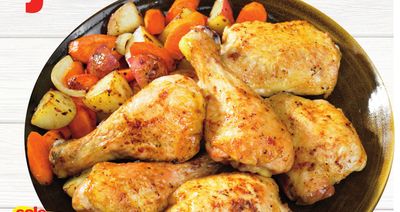 Meijer Family Pack Chicken Thighs or Drumsticks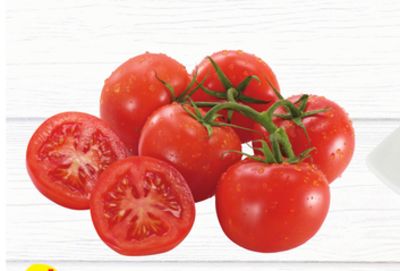 Tomatoes on the Vine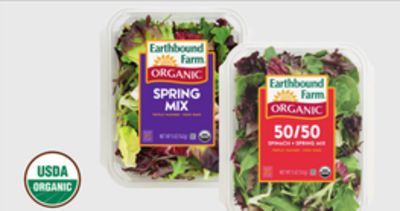 Earthbound Farm Organic Salads*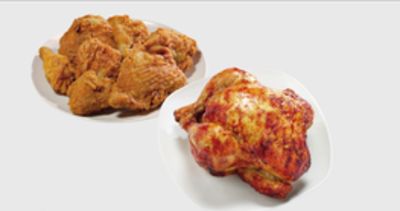 Meijer Fresh Rotisserie Chicken 30 oz., 8 Pc. Fried Chicken or 10 Pc. Dark Meat Fried Chicken*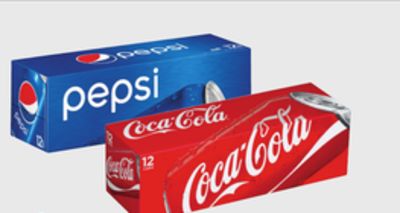 Coca-Cola, Pepsi or 7UP Products*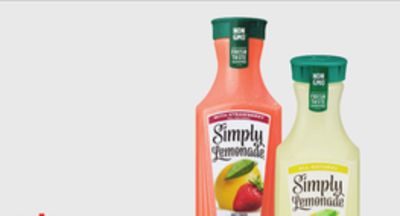 Simply Drinks*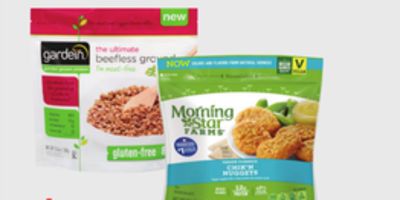 MorningStar Farms or Gardein Frozen Meatless Alternatives*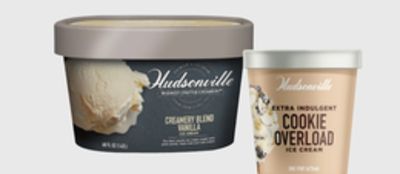 Hudsonville Ice Cream 48 oz. or Extra Indulgent or Dairy-Free Ice Cream* 16 oz.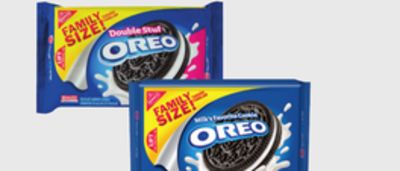 Nabisco Family Size Oreo Cookies*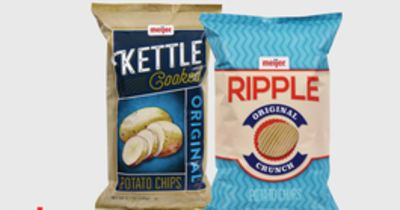 Meijer Flat, Ripple or Kettle Chips*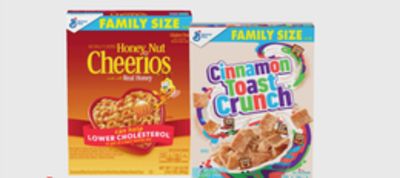 General Mills Cereal*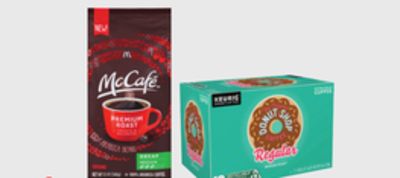 Donut Shop or Green Mountain K-Cups 10-12 ct. or McCafé or Panera Ground Coffee 12 oz. or K-Cups* 12 ct.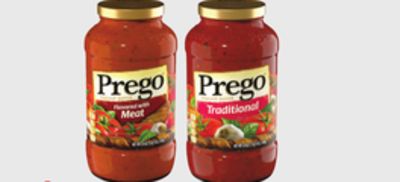 Prego Pasta Sauce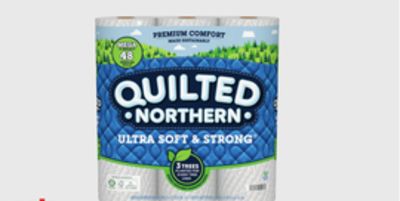 Quilted Northern Bath Tissue*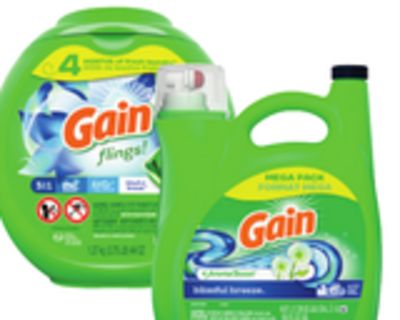 Gain Detergent 165 oz., Flings 60 ct. or Fireworks 26.5 oz. or Dreft Detergent* 100 oz.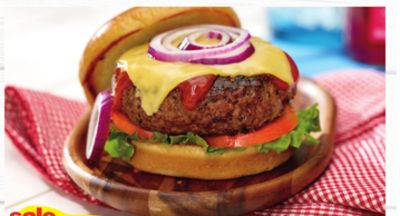 80% Lean Ground Beef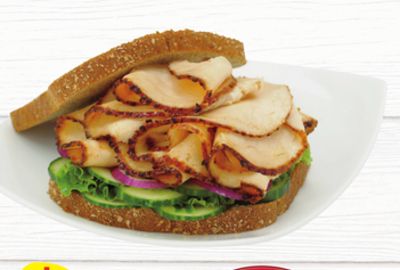 Eckrich or Sara Lee Deli Ham, Turkey or Chicken or Cabot Cheese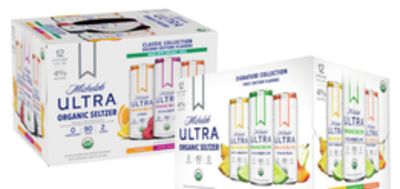 Michelob Ultra Organic Seltzer*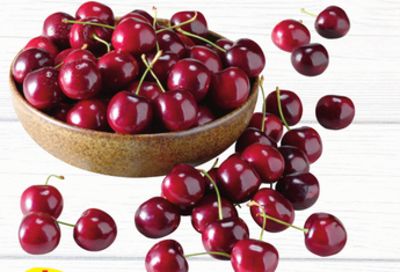 California Cherries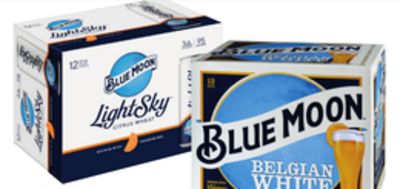 Blue Moon Belgian White or Light Sky 12 pk./12 oz. bottles or cans or Belgian Wheat* 15 pk./12 oz. cans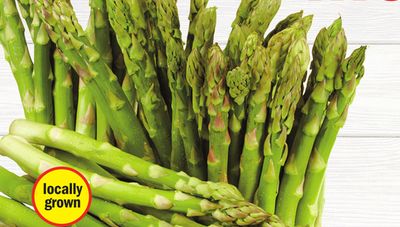 Michigan Asparagus

Garden Fresh Tortilla Chips, Salsa or Hummus*

Hillshire Farm Ultra Thin Lunchmeat*

Taylor Farms Salad Chopped Kits*

Brussels Sprouts*

Large Cantaloupes or Honeyrock Melons*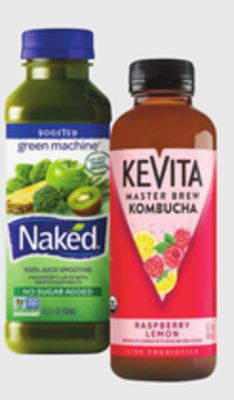 Kevita or Naked Juice*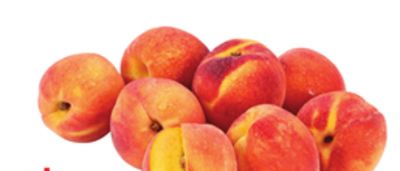 South Carolina or Georgia Peaches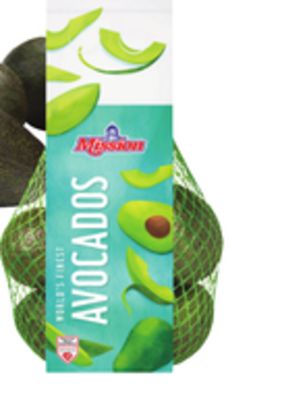 Avocados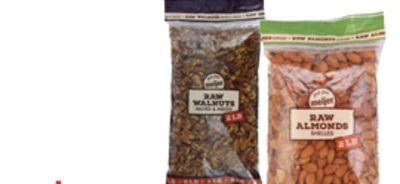 Fresh From Meijer Almonds or Walnuts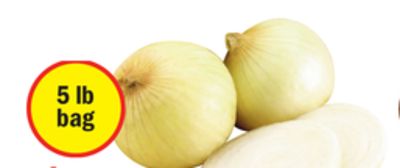 Vidalia Onions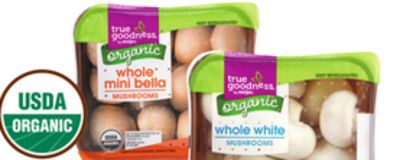 True Goodness Organic Whole White or Mini Bella Mushrooms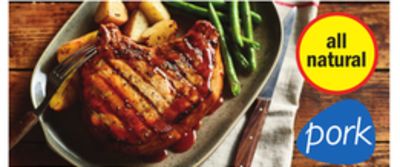 Pork Loin Assorted Chops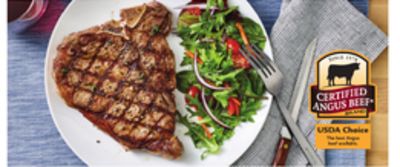 Certified Angus Beef T-Bone or Porterhouse Steak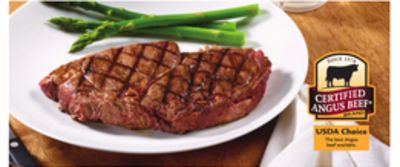 Certified Angus Beef Boneless Chuckeye Steak or Roast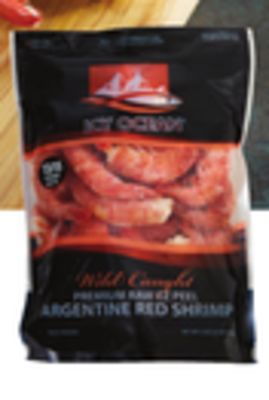 Argentina EZ Peel Red Shrim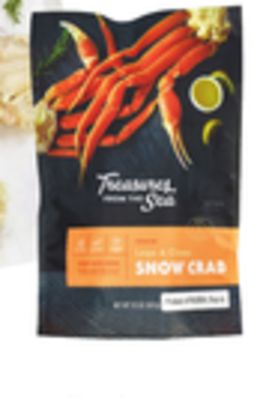 Treasures From the Sea Snow Crab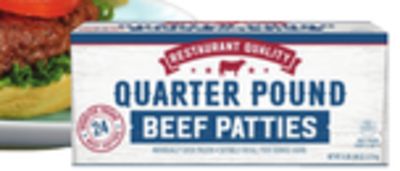 Quarter Pound Beef Patties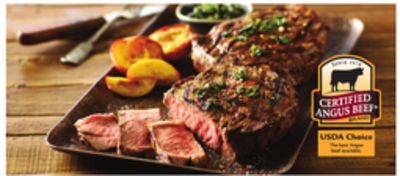 Certified Angus Beef Boneless Ribeye Steak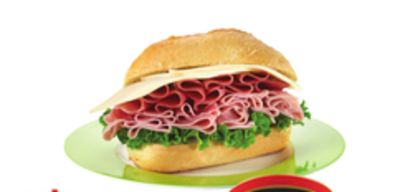 Armour Deli Novara Hard Salami or Virginia Ham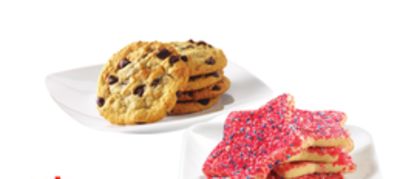 20 Ct. Ultimate or Seasonal Shaped Sugar Cookies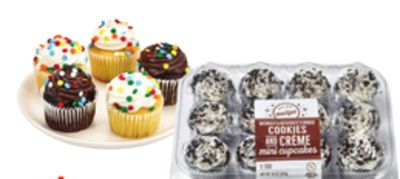 Mini Cupcakes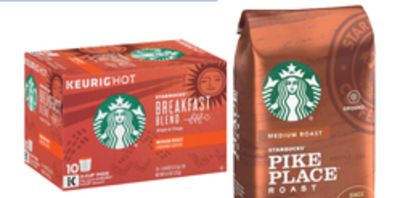 Starbucks Coffee 9-12 oz. bags or K-Cups 10 ct.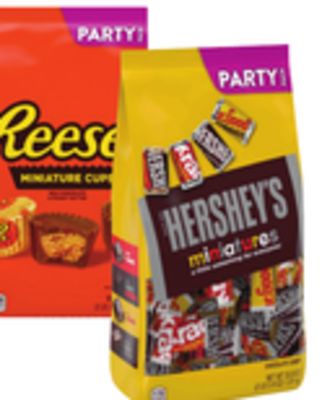 Hershey's Party Size Candy*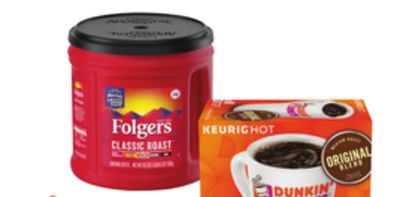 Folgers Ground Coffee 20.6-30.5 oz. or K-Cups 12 ct., Dunkin' Donuts Coffee 11-12 oz. bag or K-Cups 10 ct. or Caribou Coffee 12 oz. bag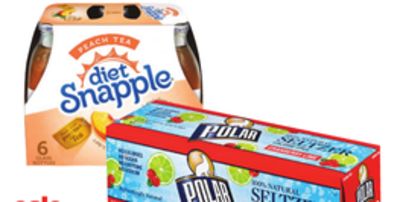 Snapple Tea 6 pk./16 oz. bottles or Polar Seltzer Water 12 pk./12 oz. cans.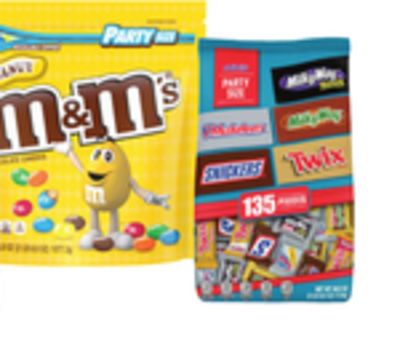 M&M's or Mars Party Size Candy*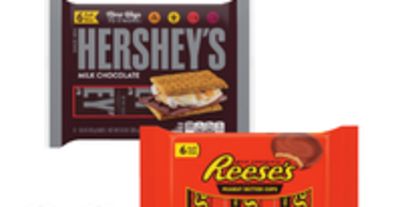 Hershey's Multipack Candy*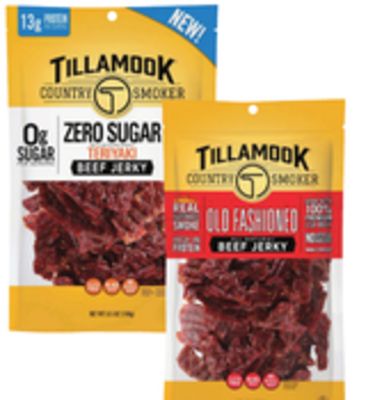 Tillamook Jerky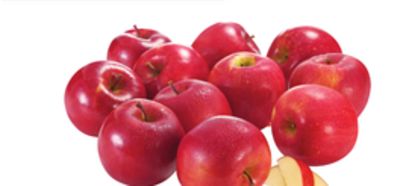 Fuji Apples

Coca-Cola or 7UP Products*

Powerade or Powerade Zero*

AHA Sparkling Water*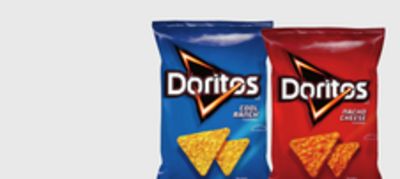 Doritos*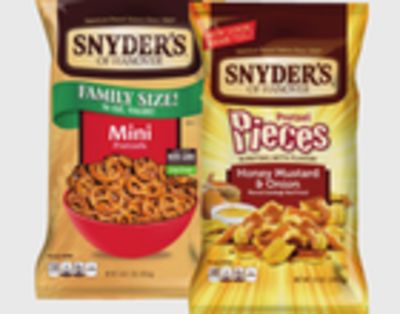 Snyder's Pretzel Pieces or Pounders*
Cousin Willie's Microwave Popcorn*

Blue Diamond Almonds*
General Mills Chex Cereal*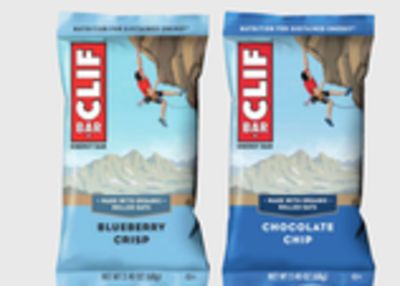 Clif Bars*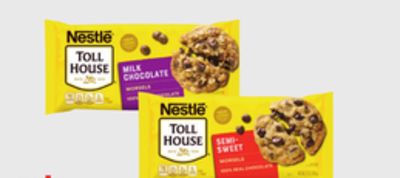 Nestlé Toll House Baking Chips 9-12 oz. or Baking Cocoa* 8 oz.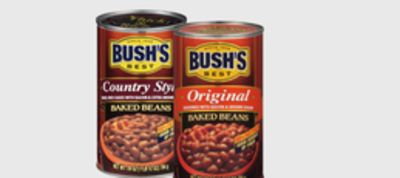 Bush's Baked Beans 28 oz. or Grillin' Beans* 22 oz.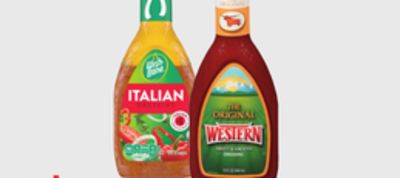 Wishbone Dressing*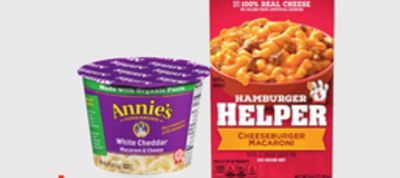 Betty Crocker Helper 5.3-7.6 oz. or Annie's Macaroni & Cheese* 2.01-6 oz.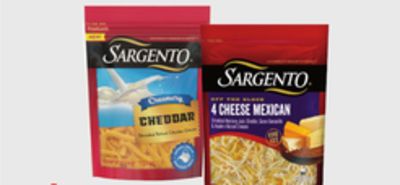 Sargento Shredded Cheese*

Meijer Shredded, Sliced or Chunk Cheese*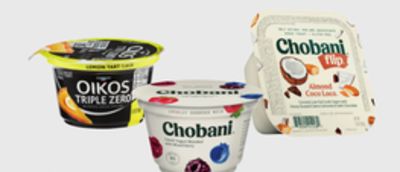 Dannon or Chobani Greek Yogurt 4-5.3 oz. or Dannon Drinks* 7 oz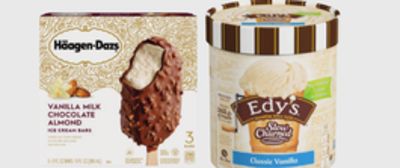 Edy's 48 oz. or Haagen-Dazs Ice Cream 14 oz. or Bars* 10-12 oz.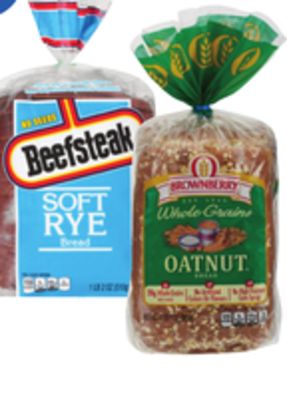 Brownberry Whole Grain, Natural or Country Bread 24 oz. Beefsteak Bread 18 oz. or Arnold Bread* 16 oz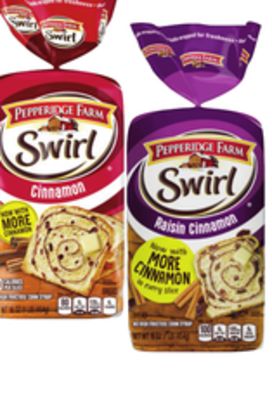 Pepperidge Farm Swirl Bread*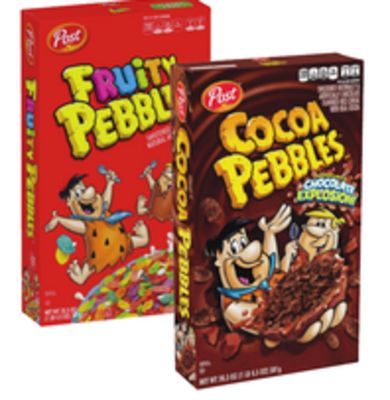 Post Cocoa or Fruity Pebbles Cereal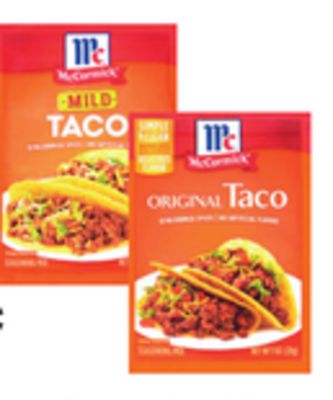 McCormick Taco Seasoning Mix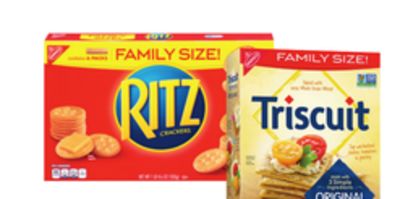 Nabisco Family Size Crackers*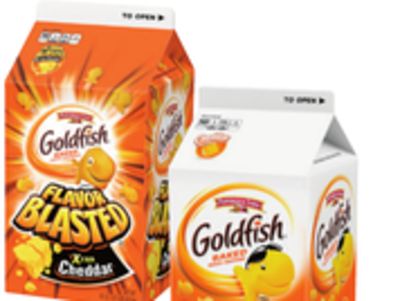 Pepperidge Farm Bulk Goldfish 30-34 oz. or Goldfish Multipack* 18-20 oz.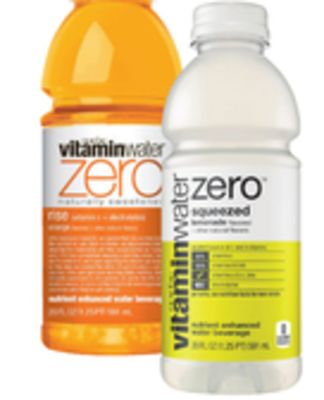 Glaceau vitaminwater or vitaminwater zero*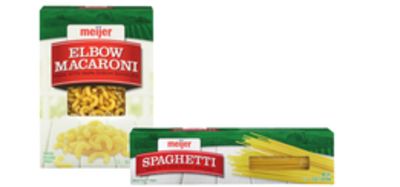 Meijer Pasta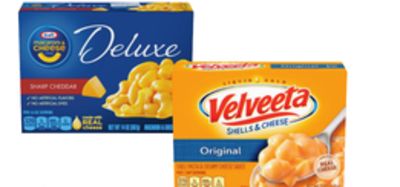 Kraft Deluxe Macaroni & Cheese or Velveeta Shells & Cheese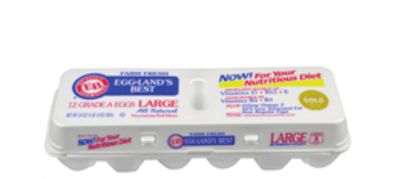 Eggland's Best Grade A Large Eggs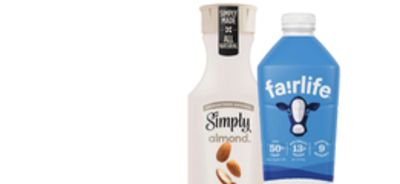 Fairlife or Fairlife DHA Ultra-Filtered Milk 52 oz. or Simply Almond 46 oz.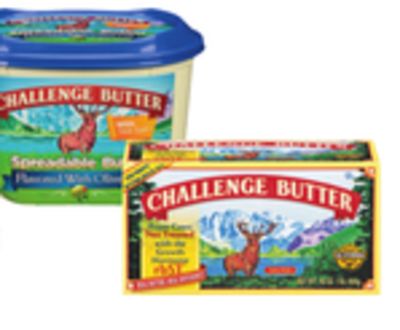 Challenge Butter
Daisy Sour Cream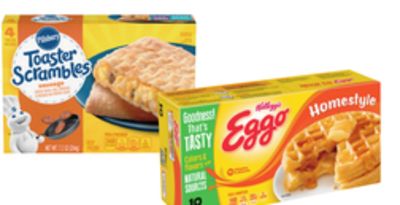 Eggo Frozen Waffles 10 ct./10.75-12.3 oz. or Pillsbury Toaster Scrambles 7.2 oz.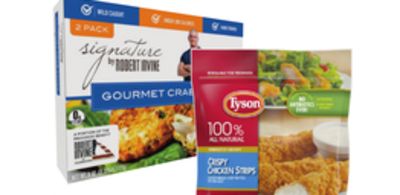 Tyson Frozen Prepared Chicken 16-28.05 oz. or Robert Irvine Seafood 6-9 oz.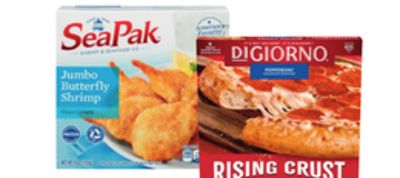 DiGiorno Rising, Thin Crust or Hand Tossed Frozen Pizza 18-30.3 oz. or SeaPak Shrimp 9-12.5 oz.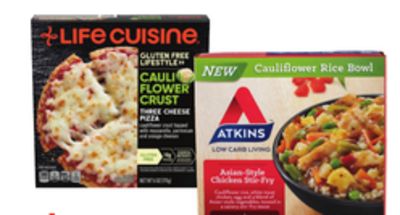 Atkins 5.8-9 oz. or Life Cuisine Frozen Meals 6-11 oz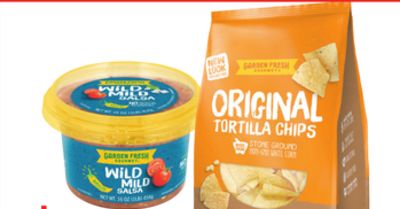 Garden Fresh Tortilla Chips, Salsa or Hummus*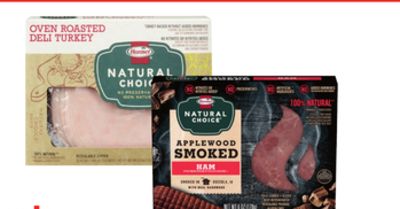 Hormel Natural Choice Lunchmeat*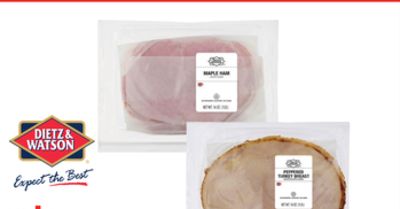 Dietz & Watson Deli Pre-Sliced Ham or Turkey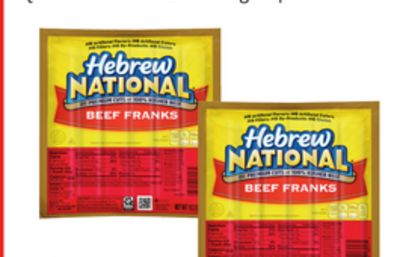 Hebrew National Beef Franks
John Morrell Sausage Rope 7 oz. or Armour LunchMakers 2.6-3.1 oz.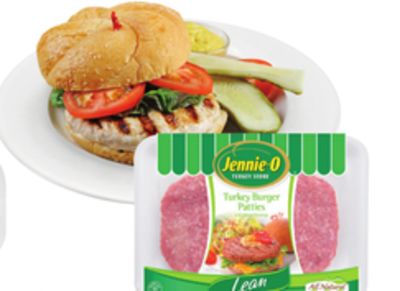 Jennie-O Ground Patties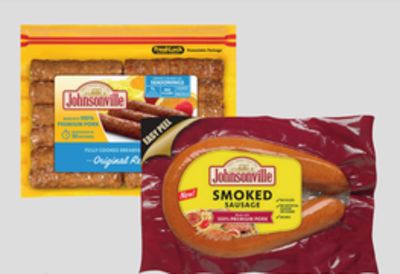 Johnsonville Smoked Sausage Rope 12-13.5 oz., Smoked Brats 12-14 oz. or Fully Cooked Breakfast Sausage Links or Patties* 9.6 oz.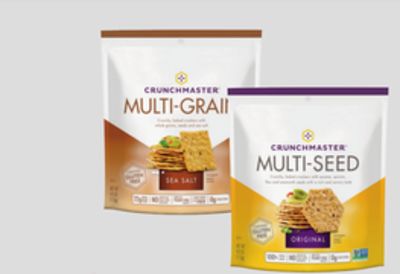 Crunchmaster Crackers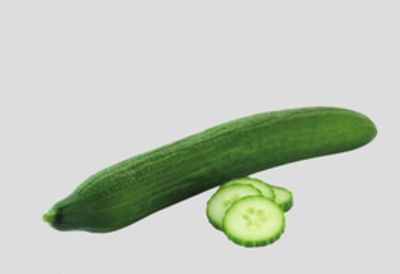 Greenhouse Cucumbers*
Wild Wonders Sweet Peppers 12 oz. or Tray Pack Corn* 4 ct. pkg.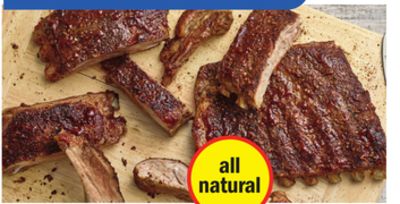 St. Louis Style Ribs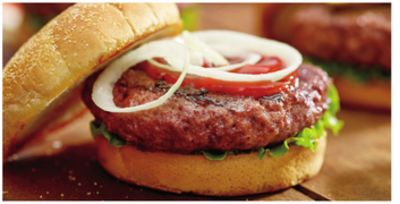 Laura's Lean 92% Lean Ground Beef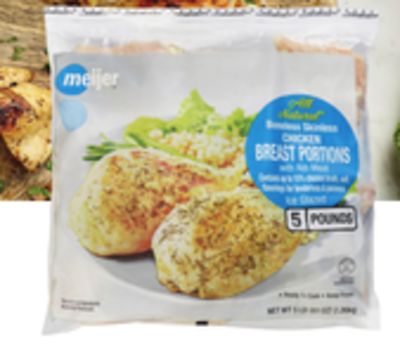 Meijer Frozen Chicken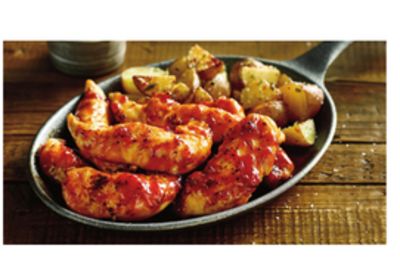 Farmer Focus Organic Chicken Tenderloins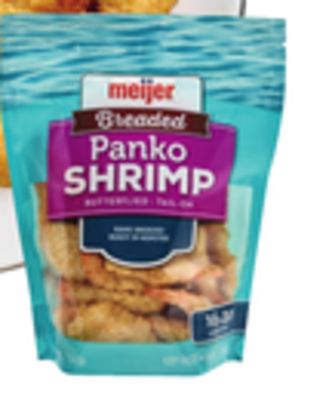 Meijer Breaded Shrimp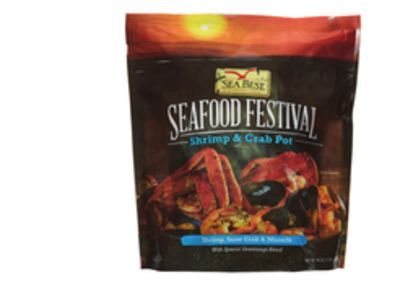 Sea Best Seafood Festival Seafood Boil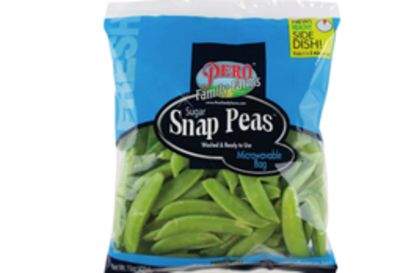 Pero Family Farms Sugar Snap Peas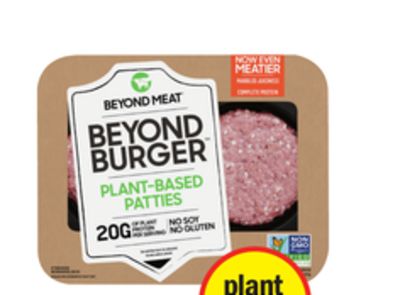 Beyond Meat Plant Based Burgers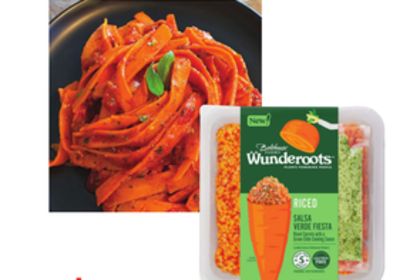 Bolthouse Farms Wunderoots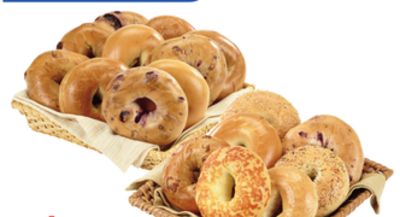 Meijer Bagels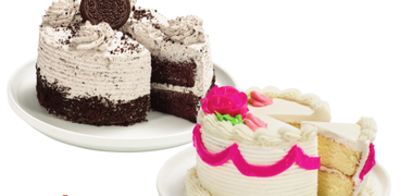 Meijer 5" Decorated Cake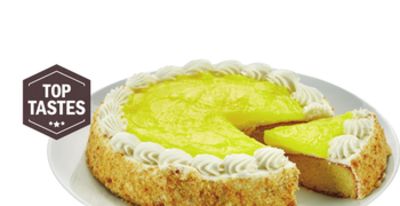 8" Lemon Supreme Cake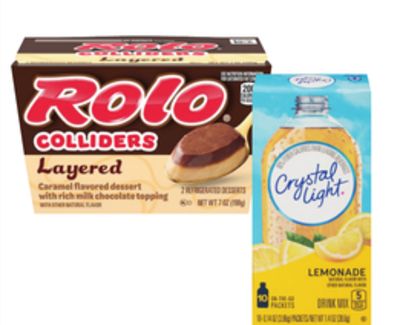 Crystal Light On The Go 7-10 ct. or Colliders Desserts* 7 oz.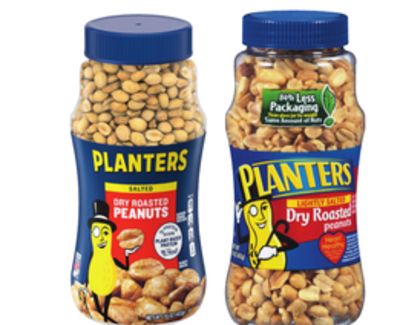 Planters Peanuts*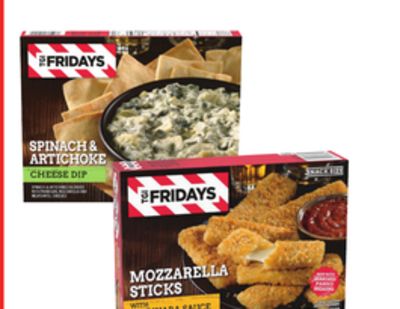 T.G.I. Friday's Frozen Snacks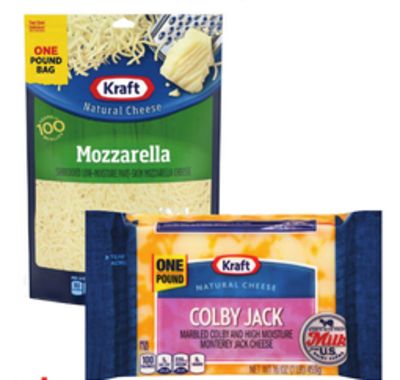 Kraft Chunk or Shredded Cheese or American Singles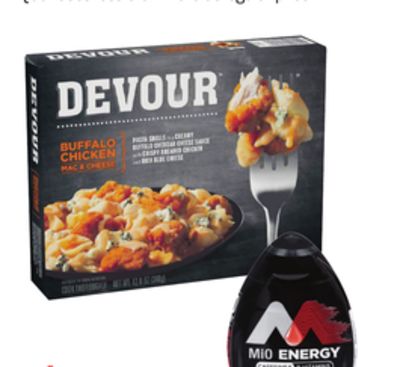 Devour Frozen Meals 9-12 oz. or MiO or Crystal Light Water Enhancers 1.6-1.62 oz.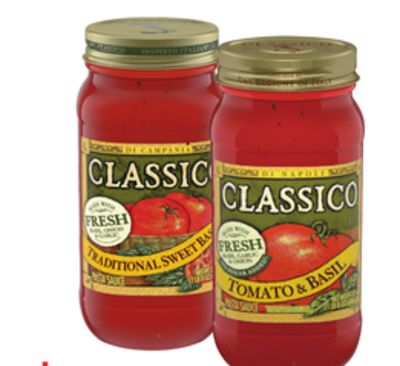 Classico Red Pasta Sauce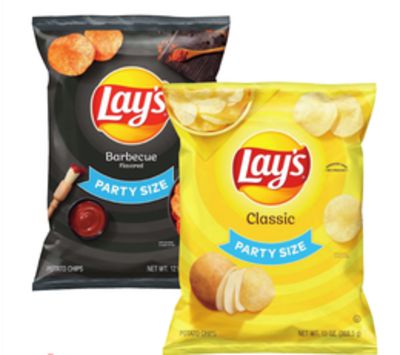 Lay's Party Size Potato Chips 12.5-13 oz. or Poppables* 8.125 oz.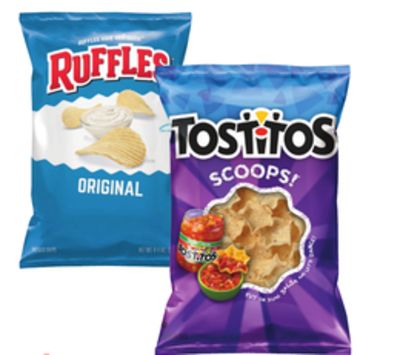 Tostitos Tortilla Chips 9-13 oz. or Ruffles* 7.25-9 oz.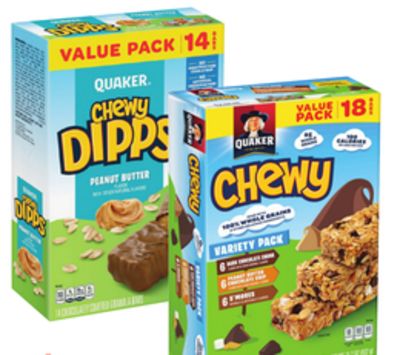 Quaker Value Pack Chewy or Dipps Granola Bars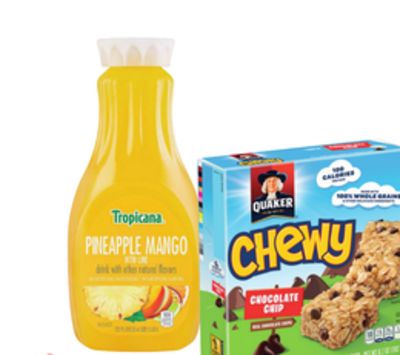 Quaker Granola Bars Chewy 8 ct./.84 oz., Dipps 6 ct./1.05-1.09 oz. or Big Chewy 5 ct./1.48 oz. or Tropicana Premium Drinks 52 oz.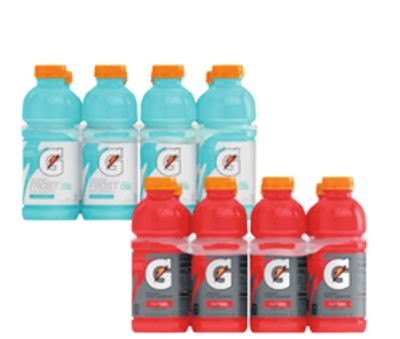 Gatorade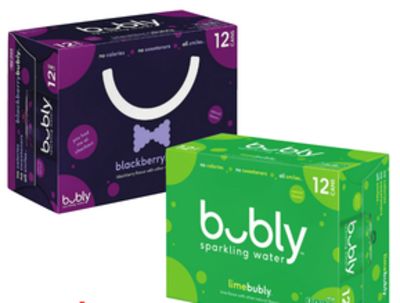 Bubly Sparkling Water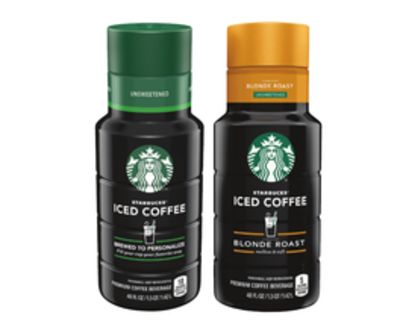 Starbucks Iced Coffee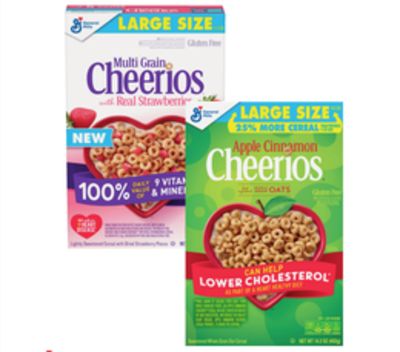 General Mills Cheerios Cereal*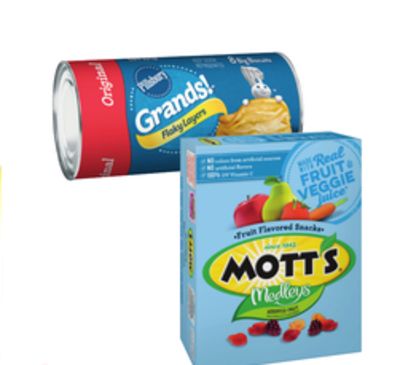 Pillsbury Grands! Biscuits 16.3 oz., Mott's Fruit Snacks 10 ct./.8 oz. or Betty Crocker Gushers 6 ct./.75-.8 oz. or Fruit Snacks* 10 ct./.8 oz.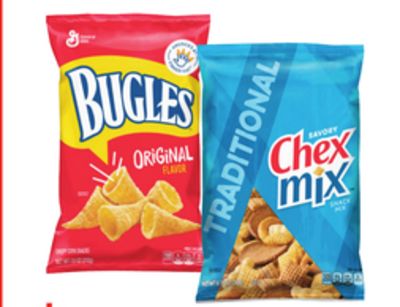 Chex Mix 7.5-9 oz. or Bugles Corn Snacks* 7.5 oz.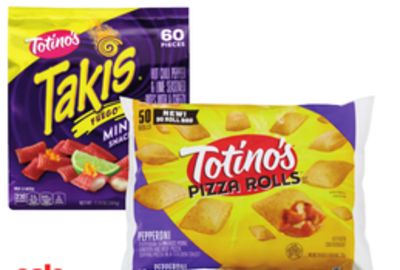 Totino's Frozen Pizza Rolls 50 ct./24.8 oz. or Takis Fuego Chili Lime Snack Bites* 13.9 oz.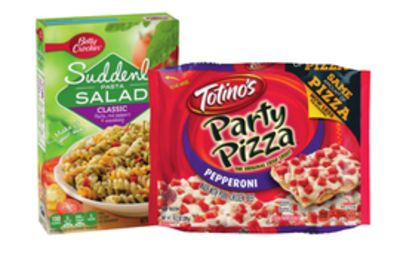 Totino's Frozen Party Pizza 9.8-10.9 oz. or Betty Crocker Suddenly Salad 6.2-7.75 oz. or Favorites Cake or Brownie Mix* 15.25-20.5 oz.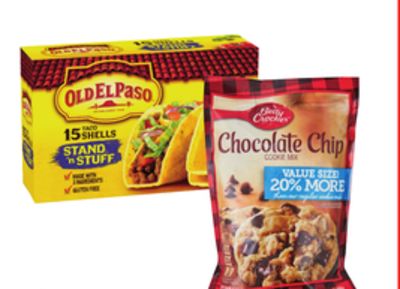 Betty Crocker Pouch Cookie Mix 14-17.9 oz. or Old El Paso Taco Shells* 10-18 ct./5.4-7.1 oz.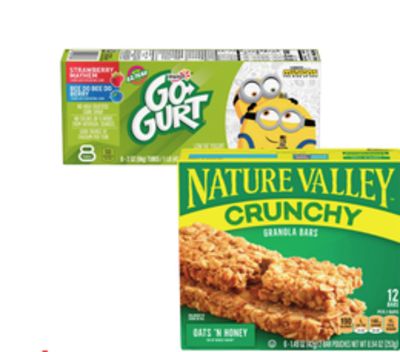 Nature Valley Crunchy or Chewy Granola Bars 6 ct./1.2-1.5 oz. or Biscuits 5 ct./1.35 oz. or Yoplait Go-Gurt Yogurt* 8 ct./2 oz.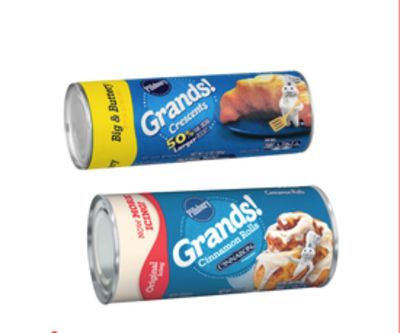 Pillsbury Grands! Cinnamon Rolls 17.5 oz. or Crescent Rolls* 12 oz.

Cheez-It Crackers*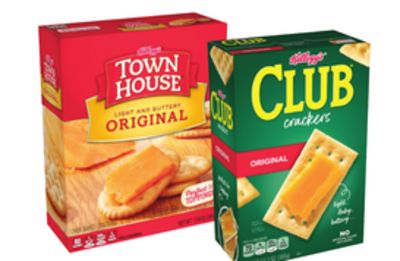 Kellogg's Club or Town House Crackers*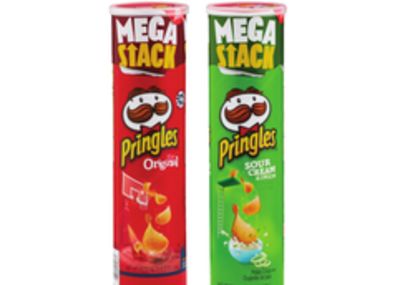 Pringles Mega Stacks*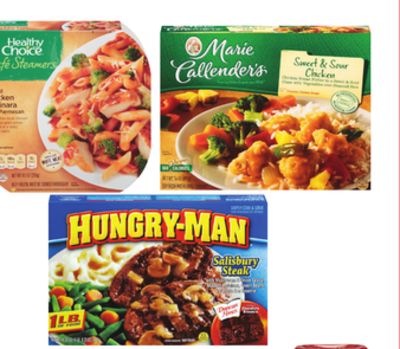 Healthy Choice 9.5-12 oz., Marie Callender's 11.85-14 oz. or Hungry-Man Frozen Meal 14-16 oz.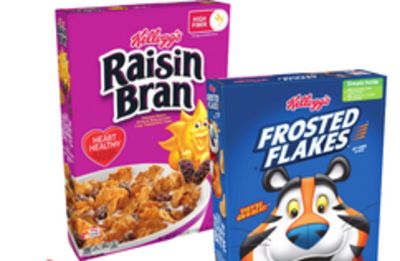 Kellogg's Cereal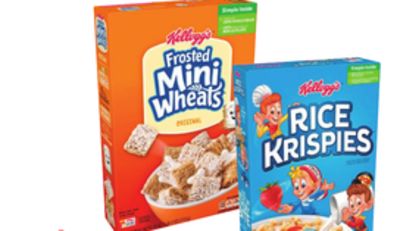 Kellogg's Cereal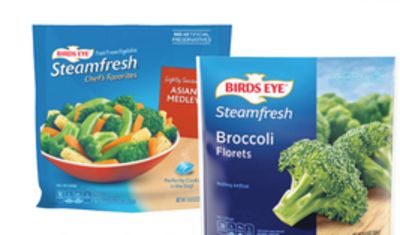 Birds Eye Steamfresh or Chef's Favorites Frozen Vegetables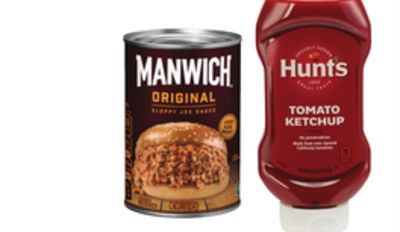 Hunt's Manwich Sloppy Joe Sauce 15-16 oz. or Ketchup* 20 oz.

Kellogg's Pop-Tarts 8 ct./13.4-13.5 oz. or Rice Krispies Treats 8 ct./.7-.78 oz.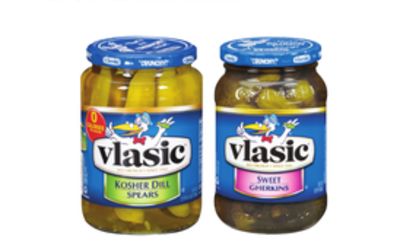 Vlasic Pickles*

Knorr Rice or Pasta Sides*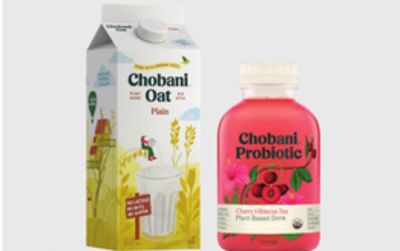 Chobani Oat Beverages 52 oz. or Probiotic Drinks* 14 oz.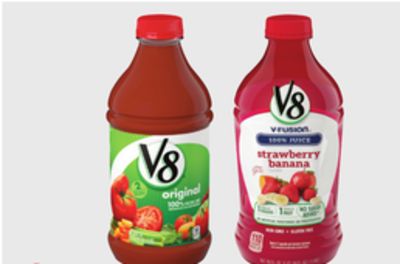 V8 Vegetable Juice, Veggie Blends or V-Fusion*

Nabisco Party Size Cookies or Ritz Crackers*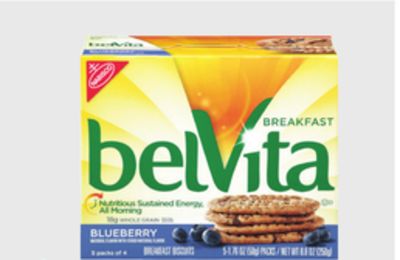 belVita Biscuits*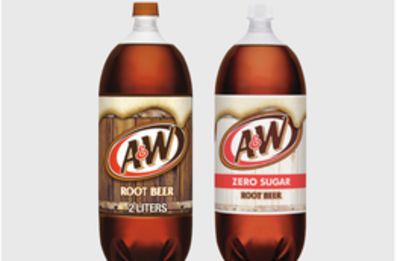 7UP Products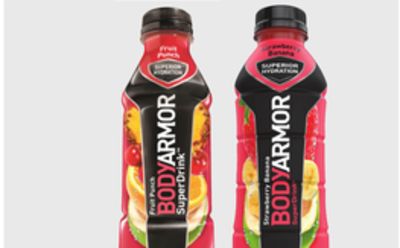 Body Armor Super Drink*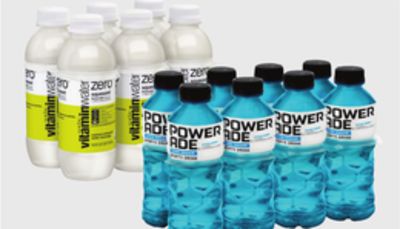 Powerade 8 pk./20 oz. bottles or vitaminwater or vitaminwater zero* 6 pk./16.9 oz. bottles.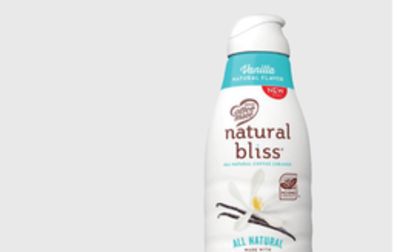 Coffee mate Natural Bliss Creamer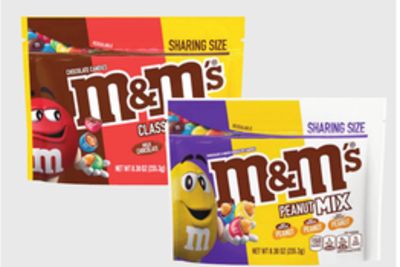 M&M's Sharing Size Bag*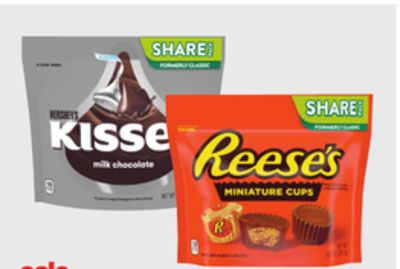 Hershey's Candy Pouches*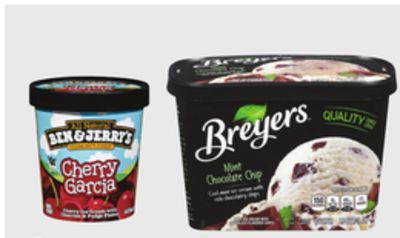 Ben & Jerry's Ice Cream 16 oz., Breyers Ice Cream 48 oz. or Talenti Gelato or Layers* 10.5-16 oz.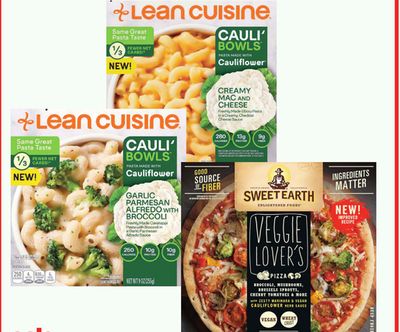 Sweet Earth 8-9 oz. or Lean Cuisine Low Carb Frozen Meal 9-10 oz.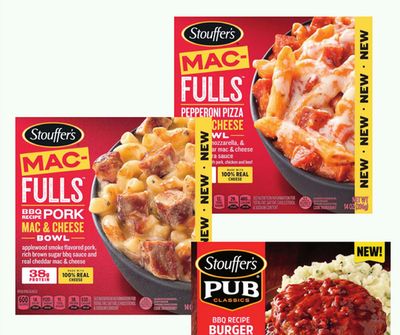 Stouffer's Bowl-FULLS or Pub Classics Frozen Entrée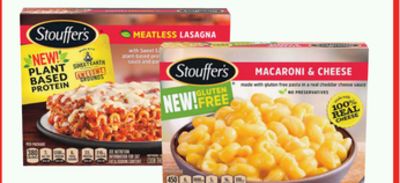 Stouffer's Double Serve or Large Frozen Entrée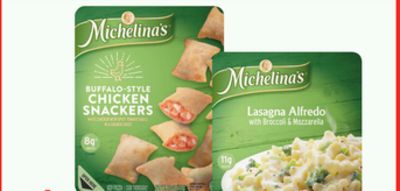 Michelina's Frozen Meal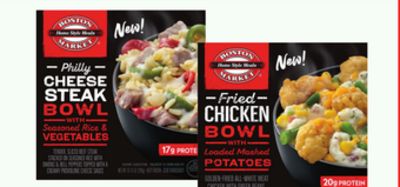 Boston Market Frozen Meal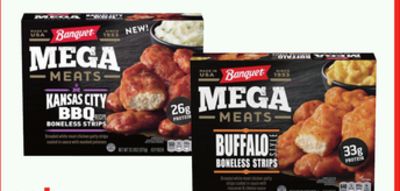 Banquet Mega Meat or Pizza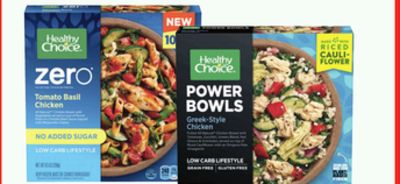 Healthy Choice 9.25-9.65 oz. or Gardein Frozen Bowls 8.5 oz.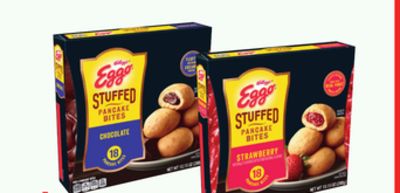 Eggo Stuffed Pancake Bites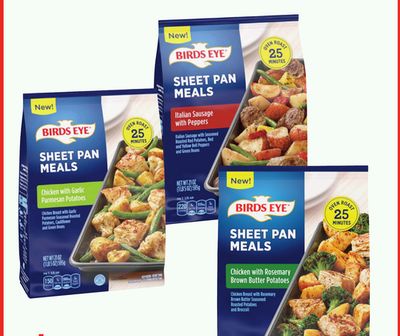 Birds Eye Frozen Sheet Pan Meal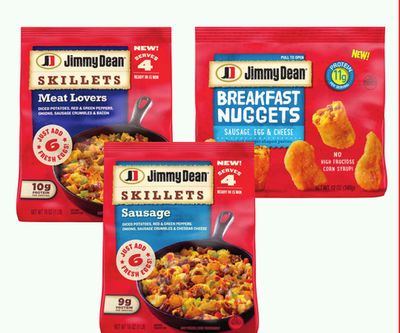 Jimmy Dean Frozen Breakfast Skillets or Nuggets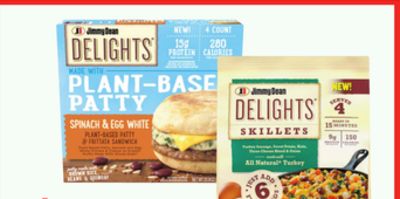 Jimmy Dean Frozen Delights Skillet or Sandwiches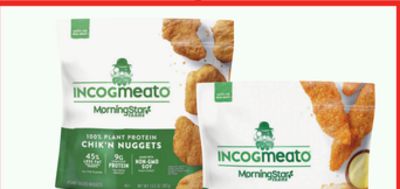 Incogmeato Frozen Chik'N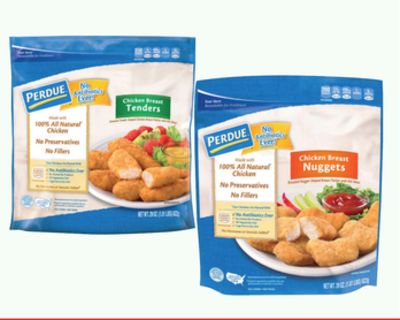 Perdue Frozen Prepared Chicken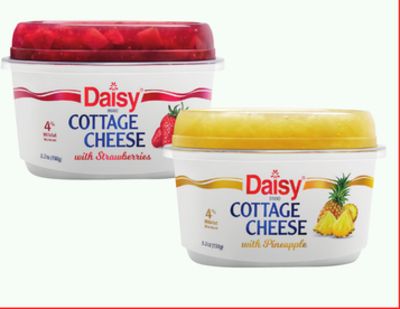 Daisy 4% Cottage Cheese with Fruit

Purple Cow Ice Cream*

Meijer Burger Round Sliced Cheese*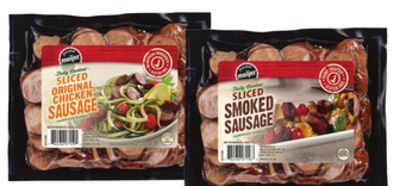 Meijer Sliced Smoked Sausage*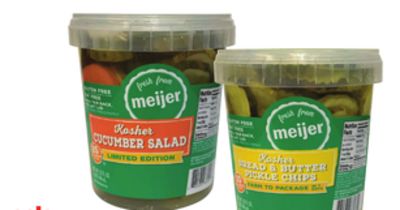 Fresh From Meijer Pickles*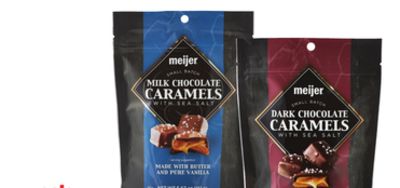 Meijer Premium Chocolate Caramels*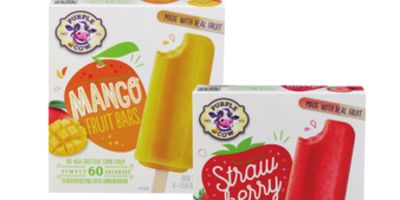 Purple Cow Fruit Bars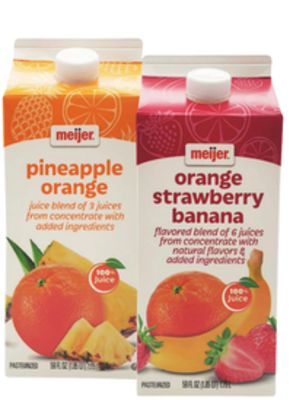 Meijer Juice Blends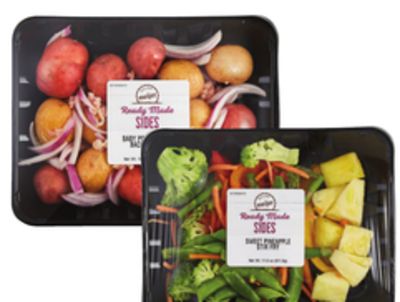 Fresh From Meijer Baby Potatoes with Bacon & Onion or Sweet Pineapple Stir Fry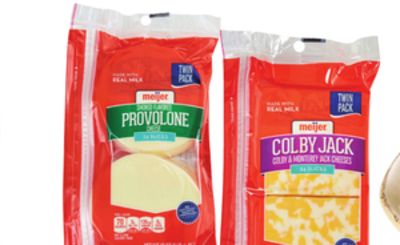 Meijer Twin Pack Sliced Cheese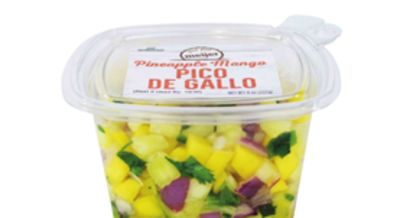 Pineapple Mango Pico De Gallo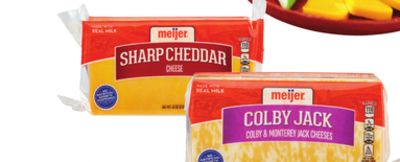 Meijer Chunk Cheese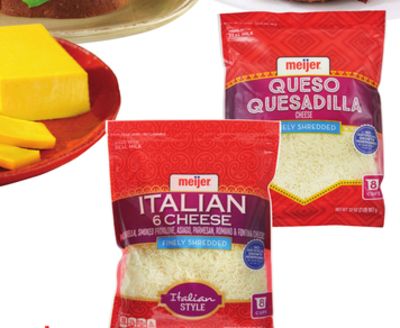 Meijer Shredded Cheese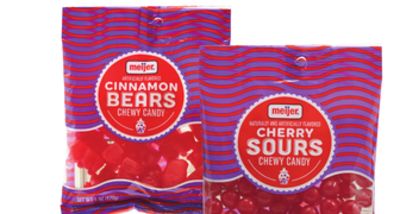 Meijer Bagged Candy*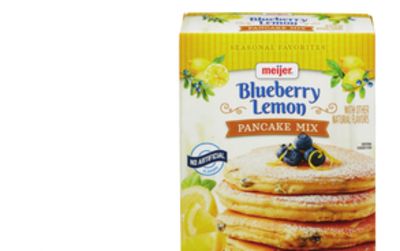 Meijer Blueberry Lemon Pancake Mix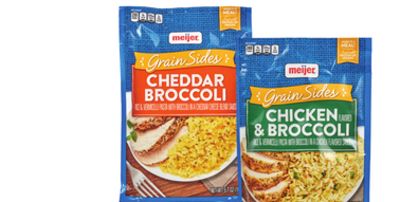 Meijer Grain Sides Flavored Rice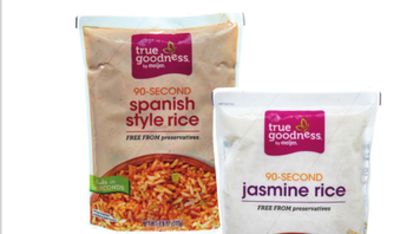 True Goodness 90 Second Flavored Rice
Meijer Filled Sandwich Cookies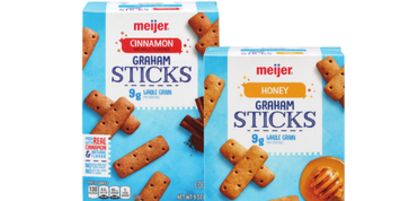 Meijer Graham Sticks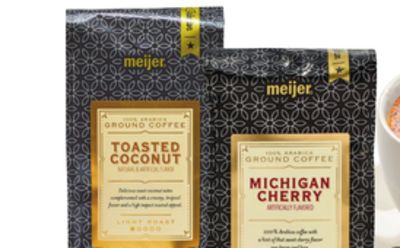 Meijer Premium Ground Coffee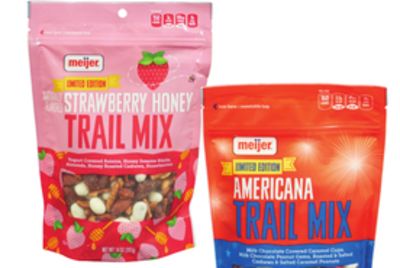 Meijer Summer Trail Mix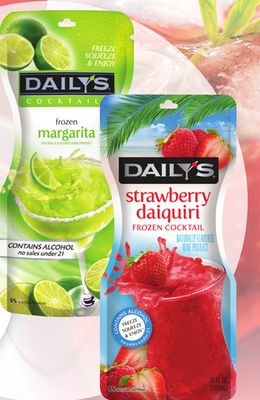 Daily's Ready to Drink Freezer Cocktails*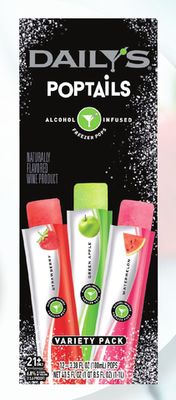 Daily's Poptails Alcohol Infused Freezer Pops*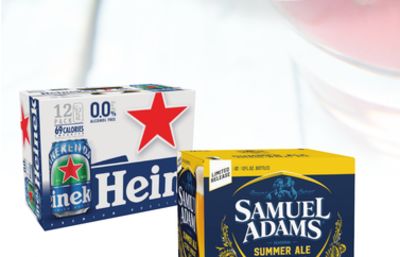 Samuel Adams Seasonal or Boston Lager or Heineken 12 pk./12 oz. bottles or Heineken 0.0* 12 pk./11.2 oz. cans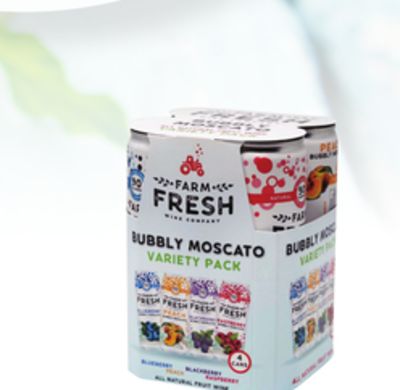 Farm Fresh Bubbly Moscato Variety Pack*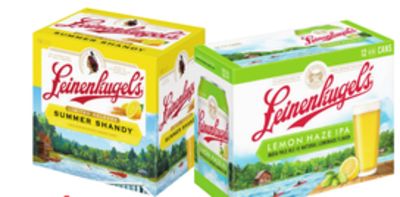 Leinenkugel's Seasonal*

Tanqueray Gin*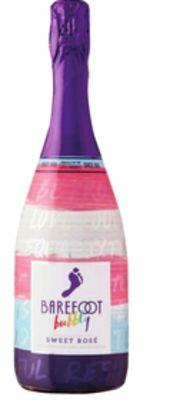 Barefoot Bubbly Rosé Sparkling Pride*
Farm Fresh Raspberry or Peach Moscato*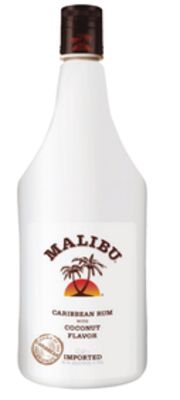 Malibu Coconut Rum*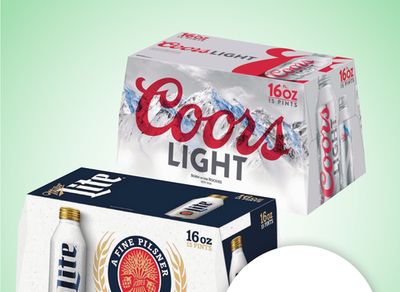 Miller Lite or Coors Light*
Captain Morgan Original Spiced Rum*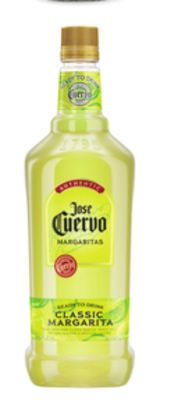 Jose Cuervo Authentic Lime Margarita*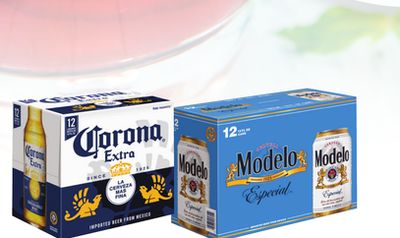 Corona 12 pk./12 oz. bottles, Modelo 12 pk./12 oz. bottles or cans or Michelob Ultra* 12 pk./12 oz. cans.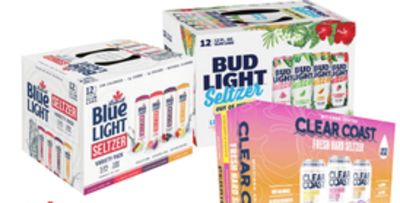 Clear Coast, Bud Light or Labatt Blue Seltzer*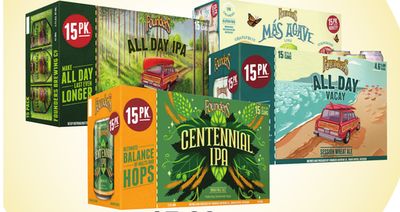 Founders*

Tito's Handmade Vodka*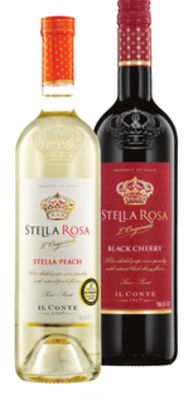 Stella Rosa Peach or Black Cherry*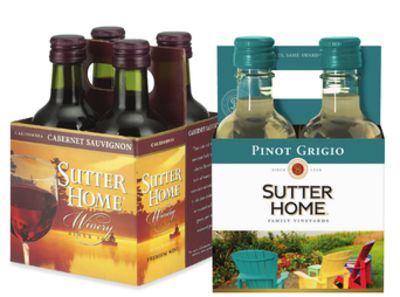 Sutter Home Pinot Grigio or Cabernet*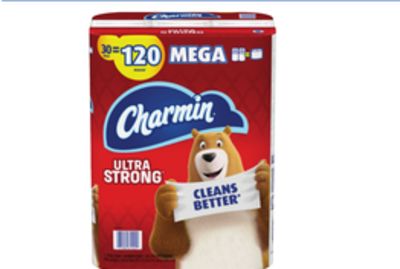 Charmin Bath Tissue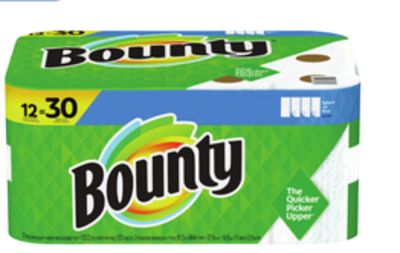 Bounty Paper Towel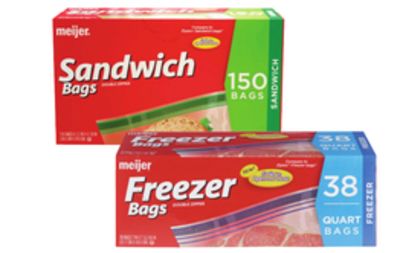 Meijer Reclosable Bags*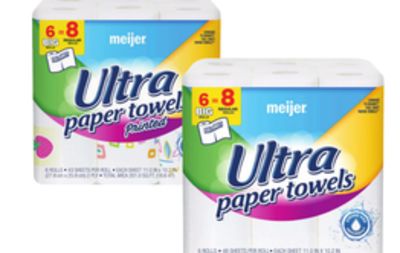 Meijer Ultra Paper Towels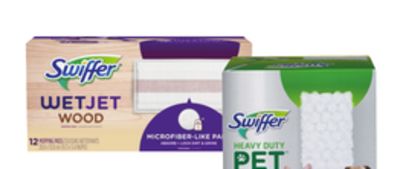 Swiffer Sweeper 20-32 ct., Dusters 6-10 ct. or Wetjet Pad Refills* 12-15 ct.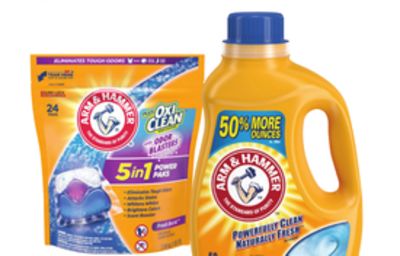 Arm & Hammer Liquid Laundry Detergent 61.25 or 75 oz., Power Paks 24-32 ct., Scent Boosters 18 oz. or Dryer Sheets 144 ct.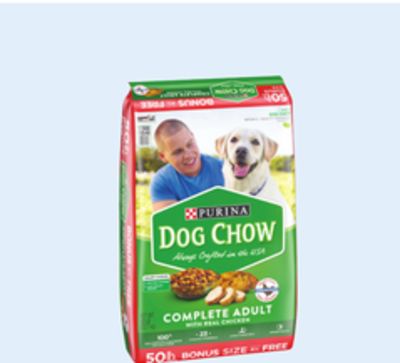 Purina Dog Chow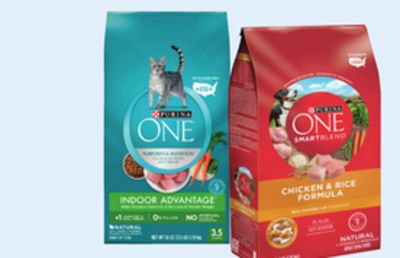 Purina ONE Dry Cat Food 3.5 lbs., Dry Dog Food 4 lbs. or True Instinct Dry Dog Food 3.8 lbs.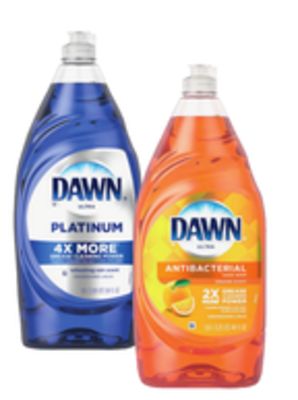 Dawn Liquid Dish Soap*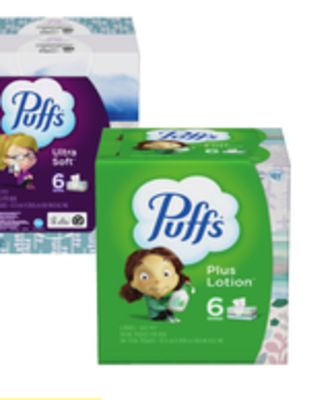 Puffs Family Pack Facial Tissue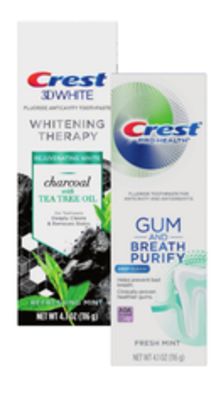 Crest Brilliance, Gum or Whitening Therapy Toothpaste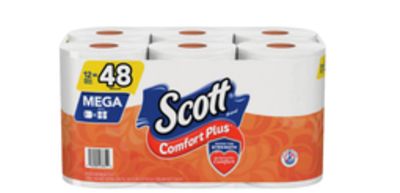 Scott Comfort Plus Bath Tissue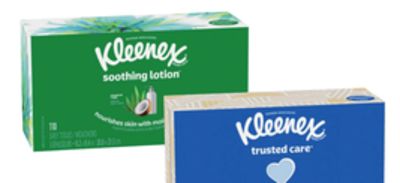 Kleenex Facial Tissue
Pull-Ups New Leaf Boys' or Girls' Super Pack*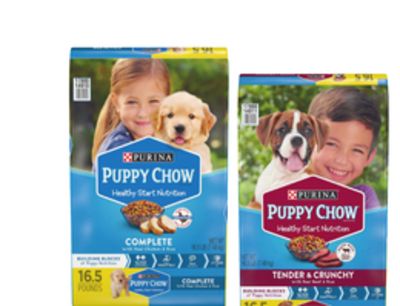 Purina Puppy Chow Dry Dog Food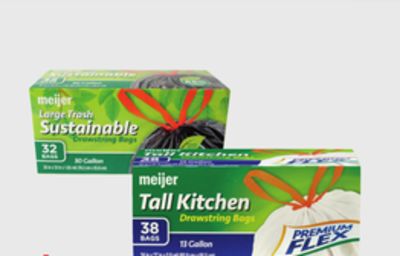 Meijer Trash Bags 25-40 ct./30-33 gallon, Kitchen Bags 34-70 ct./13 gallon or Waste Bags* 76 ct./8 gallon.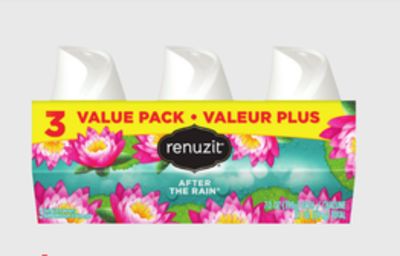 Renuzit Adjustable Cone Gel Air Freshener*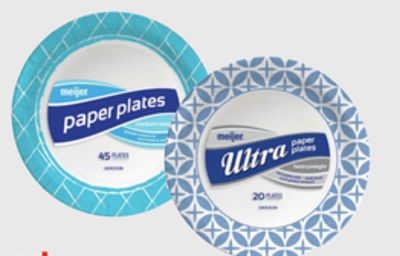 Meijer Printed Paper Plates 45 ct. or Ultra Plates* 20-30 ct.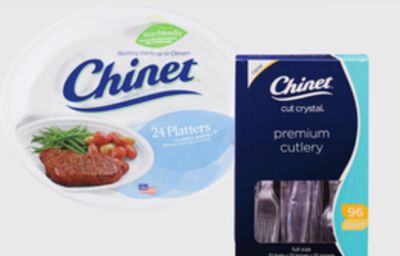 Chinet Value Pack Plates 24-60 ct., Cut Crystal Cutlery 96 ct. or Comfort Cups* 18 ct./16 oz.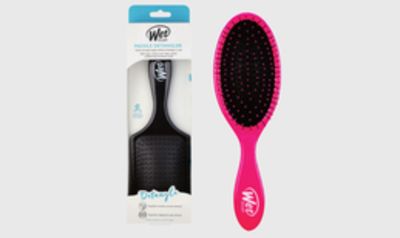 Wet Brush*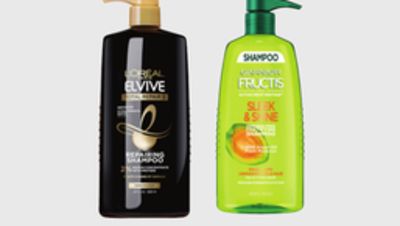 Garnier Fructis, Whole Blends or L'Oreal Elvive Shampoo or Conditioner Pumps*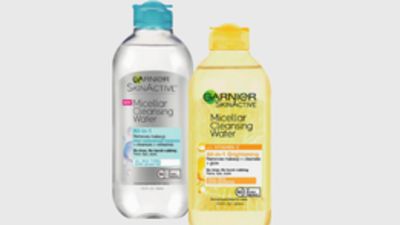 Garnier Micellar Water*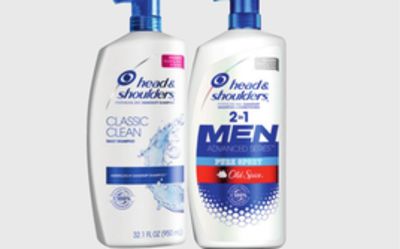 Head & Shoulders Shampoo or 2 In 1*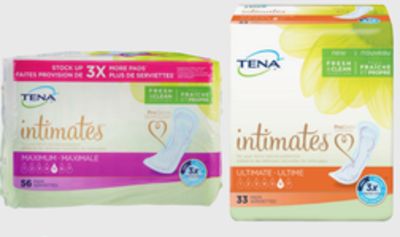 Tena Bladder Control Products*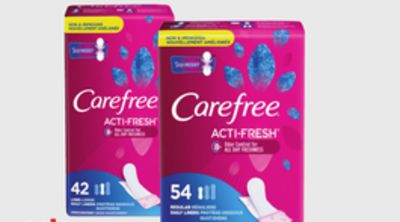 Carefree Liners*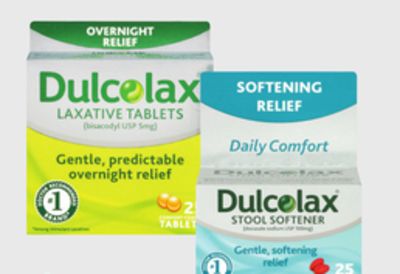 Dulcolax 25 ct. or Liquids* 12 oz.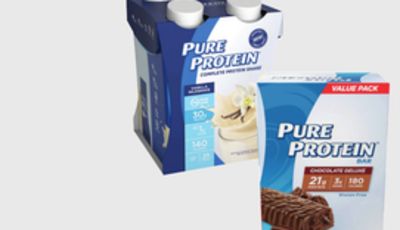 Pure Protein Bars 6 ct./10.8 oz. or Ready to Drink Shakes* 4 ct./11 oz.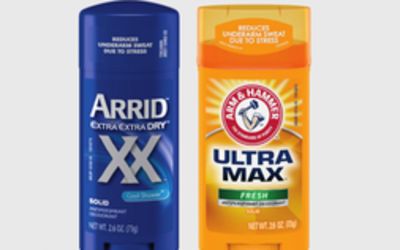 Arm & Hammer or Arrid Deodorant*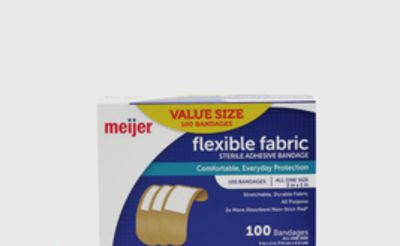 Meijer Value Pack Bandages*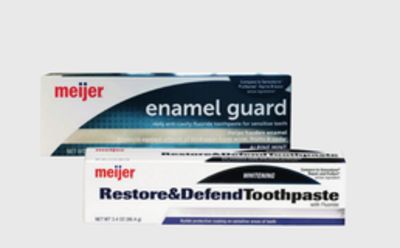 Meijer Toothpaste*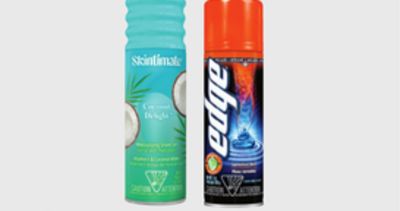 Edge or Skintimate Shaving Prep Products*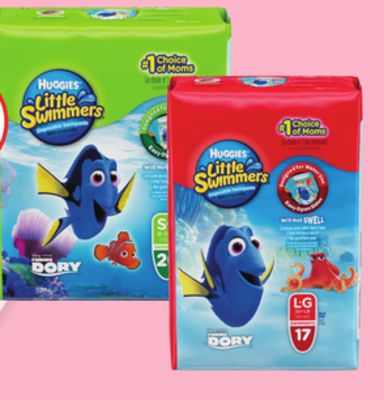 Huggies Little Swimmers
Tidy Cats Naturally Strong Cat Litter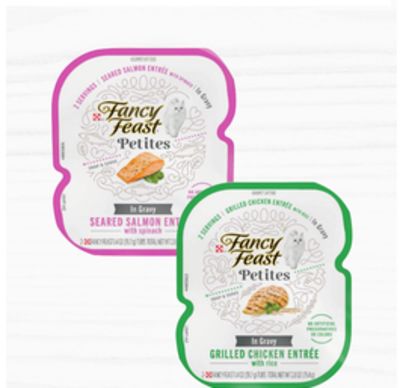 Fancy Feast Petites Single Serve Wet Cat Food*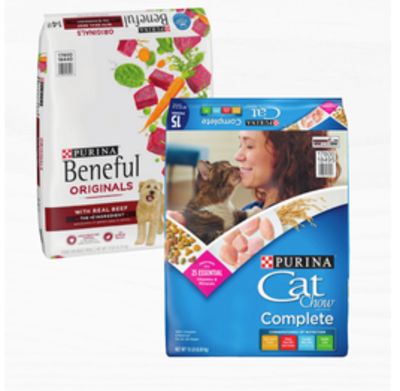 Purina Cat Chow Dry Cat Food 13-15 lbs. or Beneful Dry Dog Food 14 lbs.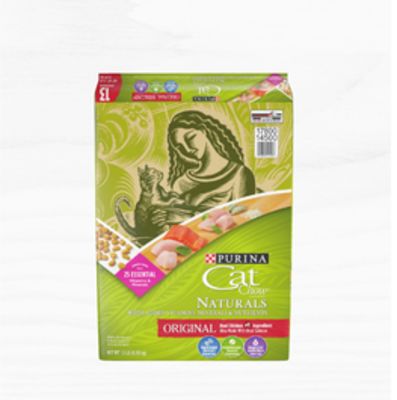 Purina Cat Chow Naturals Dry Cat Food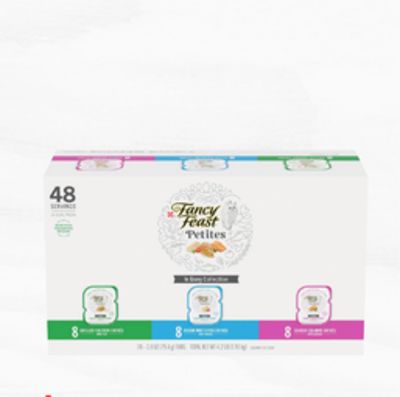 Fancy Feast Petites Single Serve Wet Cat Food Variety Pack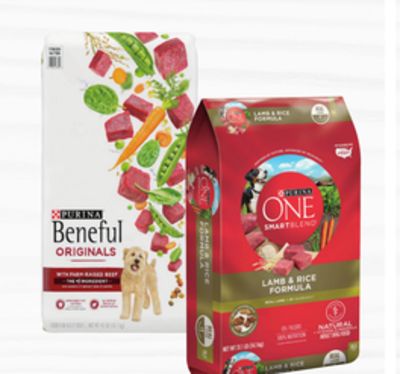 Purina ONE 31.1 lbs. or Beneful Dry Dog Food 40 lbs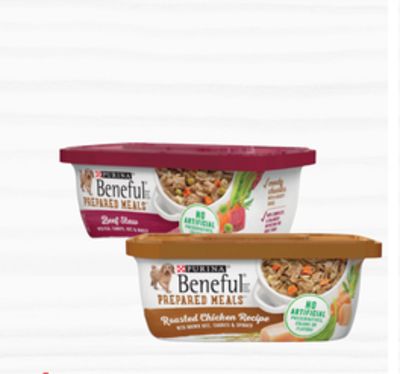 Beneful Prepared Meals Wet Dog Food*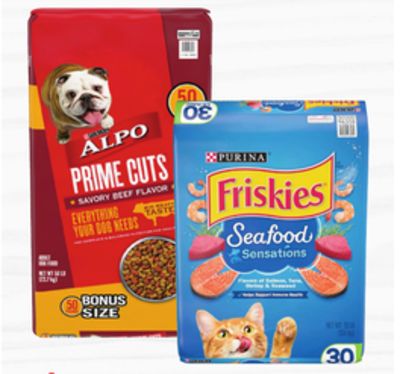 Friskies Dry Cat Food 30 lbs. or Alpo Prime Cuts Dry Dog Food 50 lbs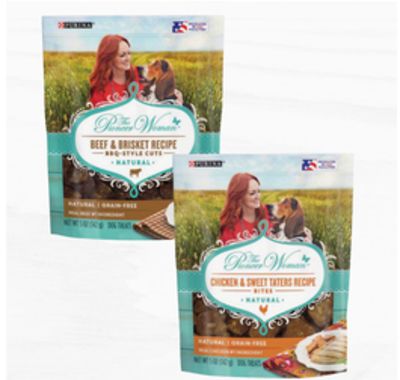 Pioneer Woman Dog Treats*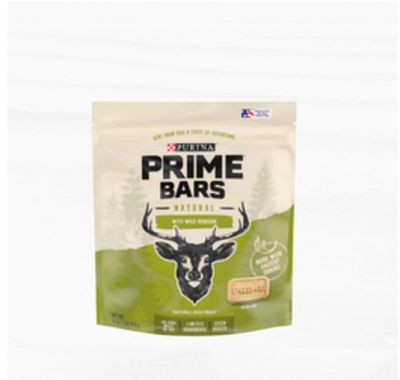 Prime Bars Dog Treats*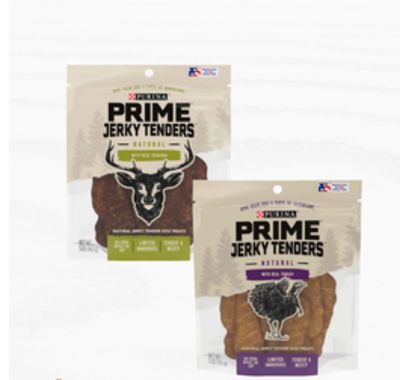 Prime Jerky Dog Treats*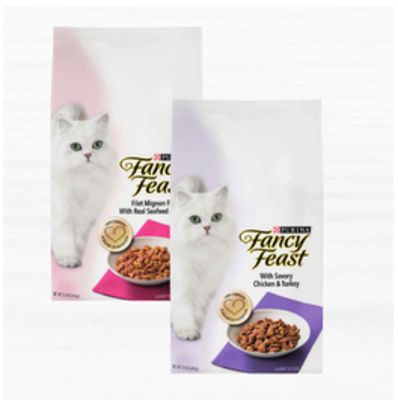 Fancy Feast Dry Cat Food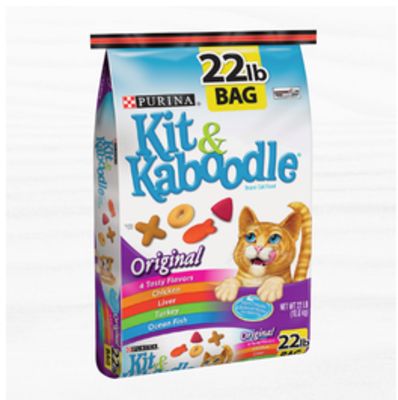 Kit & Kaboodle Dry Cat Food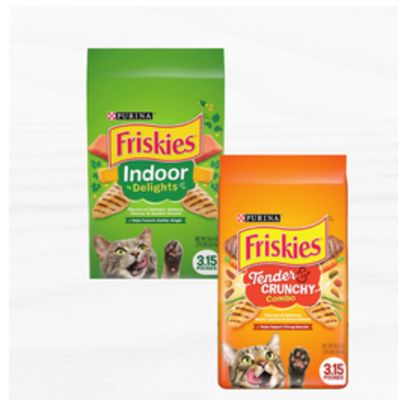 Friskies Dry Cat Food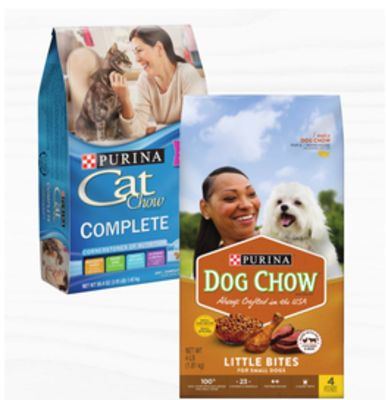 Purina Cat Chow Dry Cat Food 3.15 lbs. or Dog Chow, Puppy Chow or Beneful Dry Dog Food 3.5-4.4 lbs.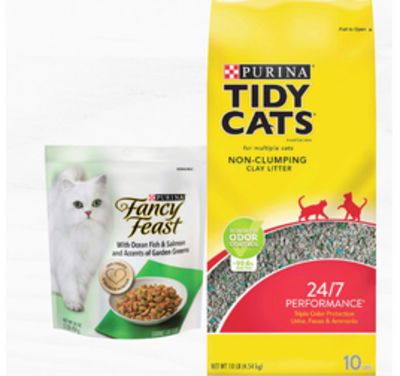 Fancy Feast Dry Cat Food 16 oz. or Tidy Cats Non-Clumping Cat Litter* 10 lbs.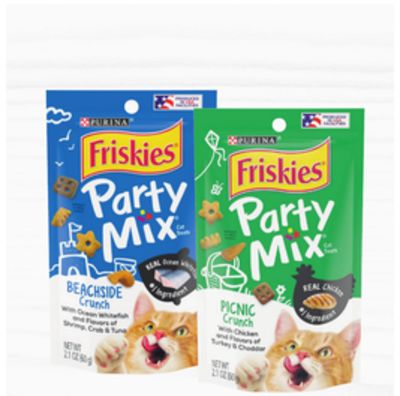 Friskies Party Mix Cat Treats*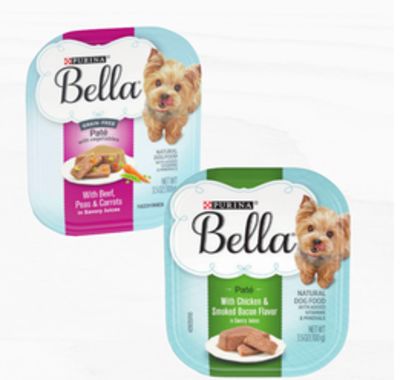 Bella Wet Dog Food*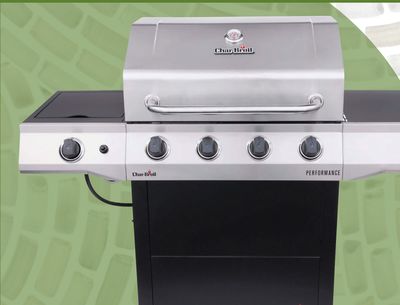 Char-Broil 4 Burner Performance Gas Grill*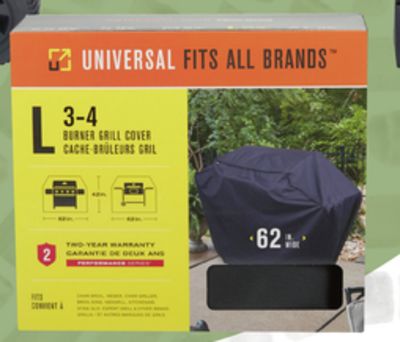 Char-Broil Grill Covers*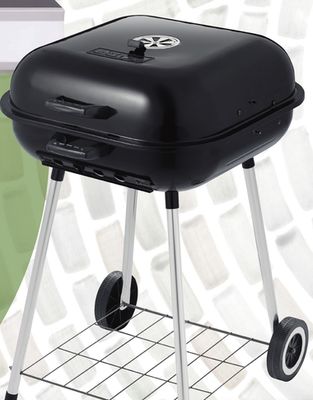 Pro-Light 21.5" Square Charcoal Grill*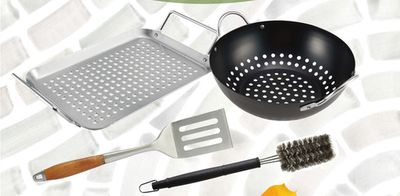 Farberware Barbecue Grill Accessories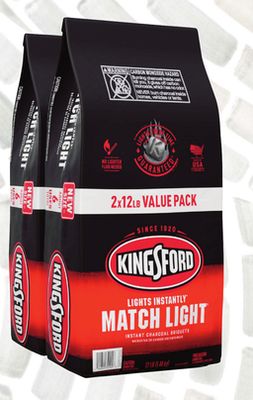 Kingsford Twin Pack Match Light Briquets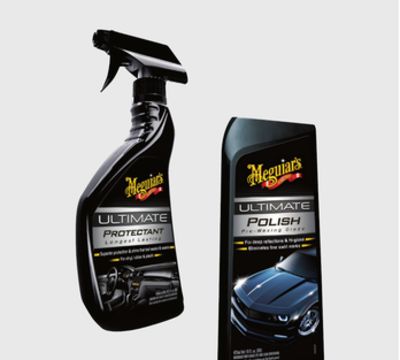 Select Meguiar's Automotive Products*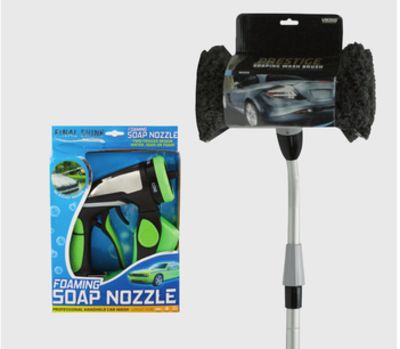 Automotive Hard Cleaning Implements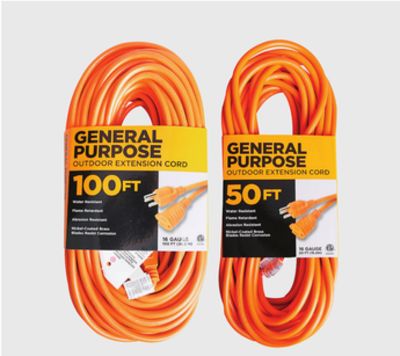 Extension Cords*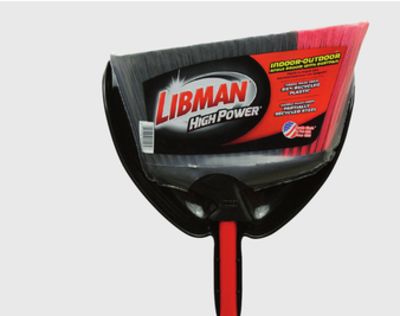 Libman Angle Broom with Dust Pan*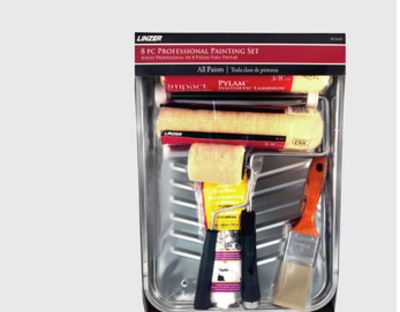 Linzar Impact 8 Pc. Roller and Tray Set*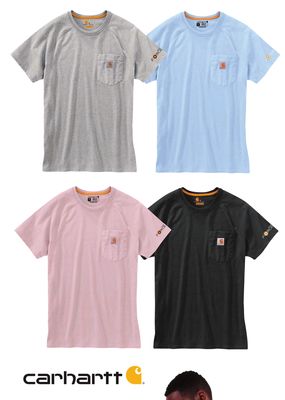 Carhartt Men's Force Short-Sleeve T-Shirts and Shorts*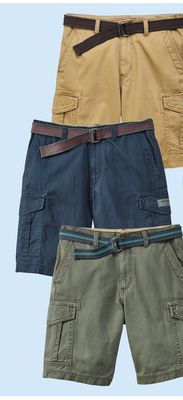 Select Men's and Young Men's Apparel*

Carter's Apparel and Sleepwear*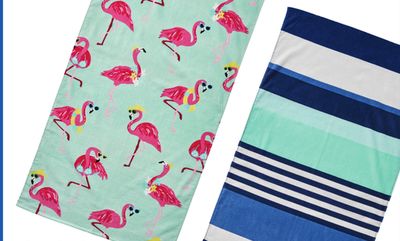 Beach Towel*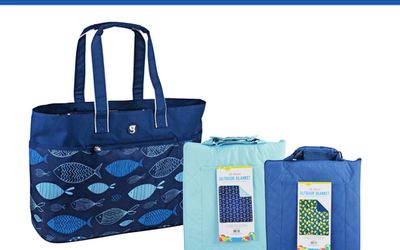 Beach Blankets and Beach Totes*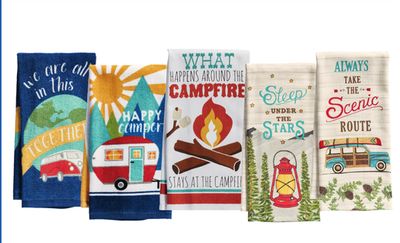 Camping and Summer Kitchen Textiles*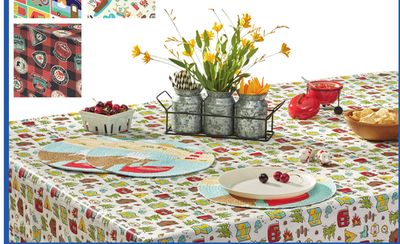 Camping and Summer Vinyl Tablecloths and Placemats*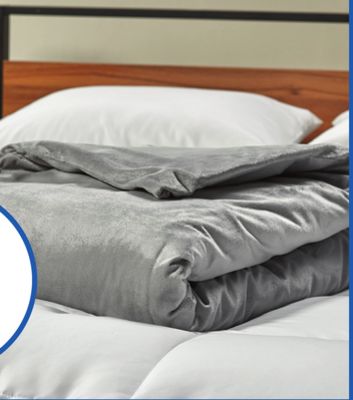 Amelie Home Weighted Blankets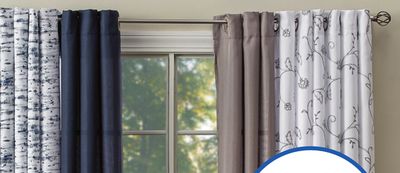 Fashion and Thermal Window Panels and Pairs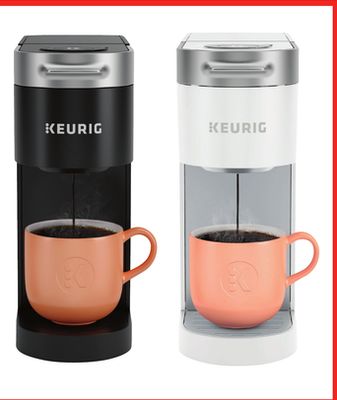 Keurig K-Slim Brewer*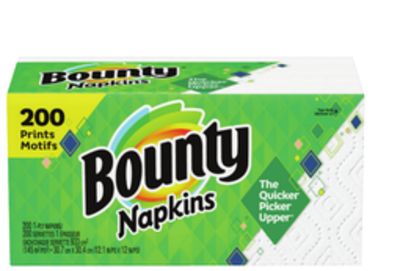 Bounty Napkins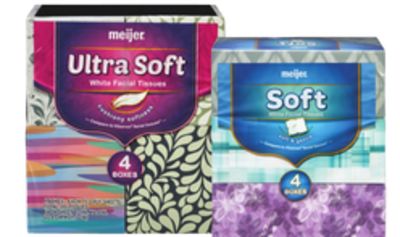 Meijer Facial Tissue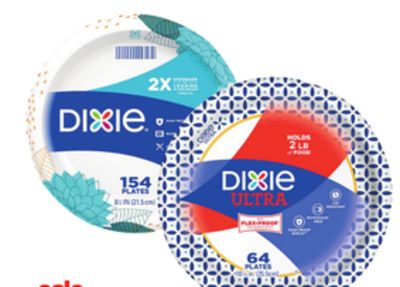 Dixie Mega Pack Plates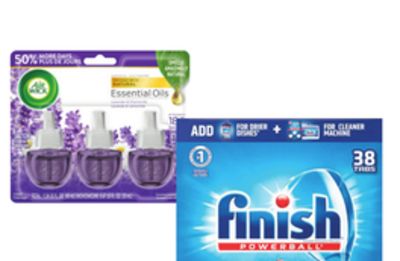 Finish Powerbal Dishwasher Tabs 28 or 38 ct. or Air Wick Scented Oil* 3 pk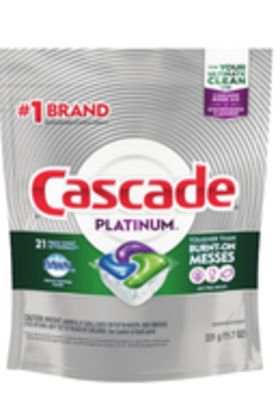 Cascade Action Pacs*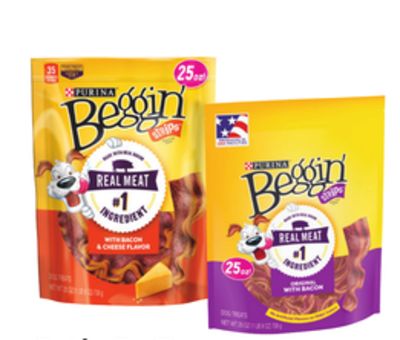 Beggin' Strips Dog Treats*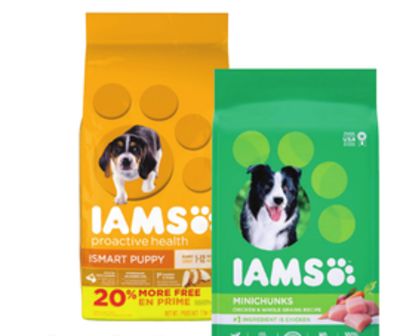 IAMS Dry Dog Food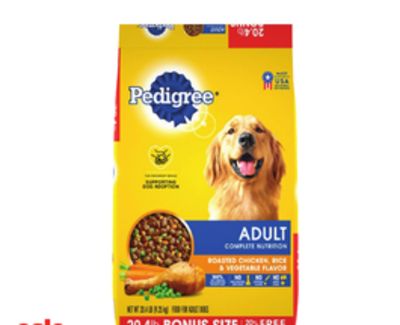 Pedigree Dry Dog Food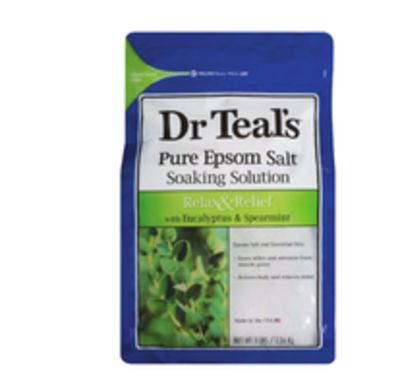 Dr. Teals Bath Products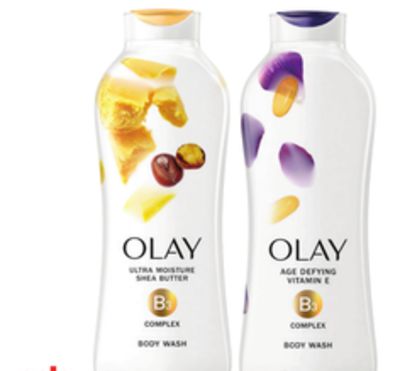 Olay Body Wash 17.9-30 oz., Rinse-Off Body Conditioner 8 oz. or Bar Soap 6 ct.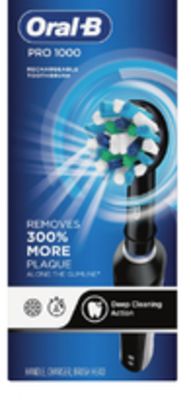 Oral-B Pro 1000 Power Toothbrush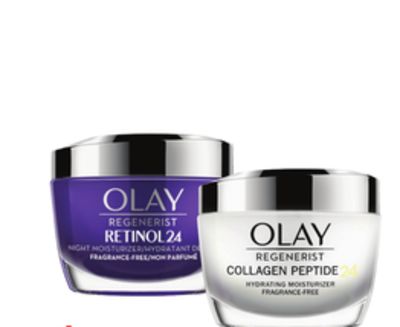 Olay Regenerist Collagen or Retinol 24 Moisturizer