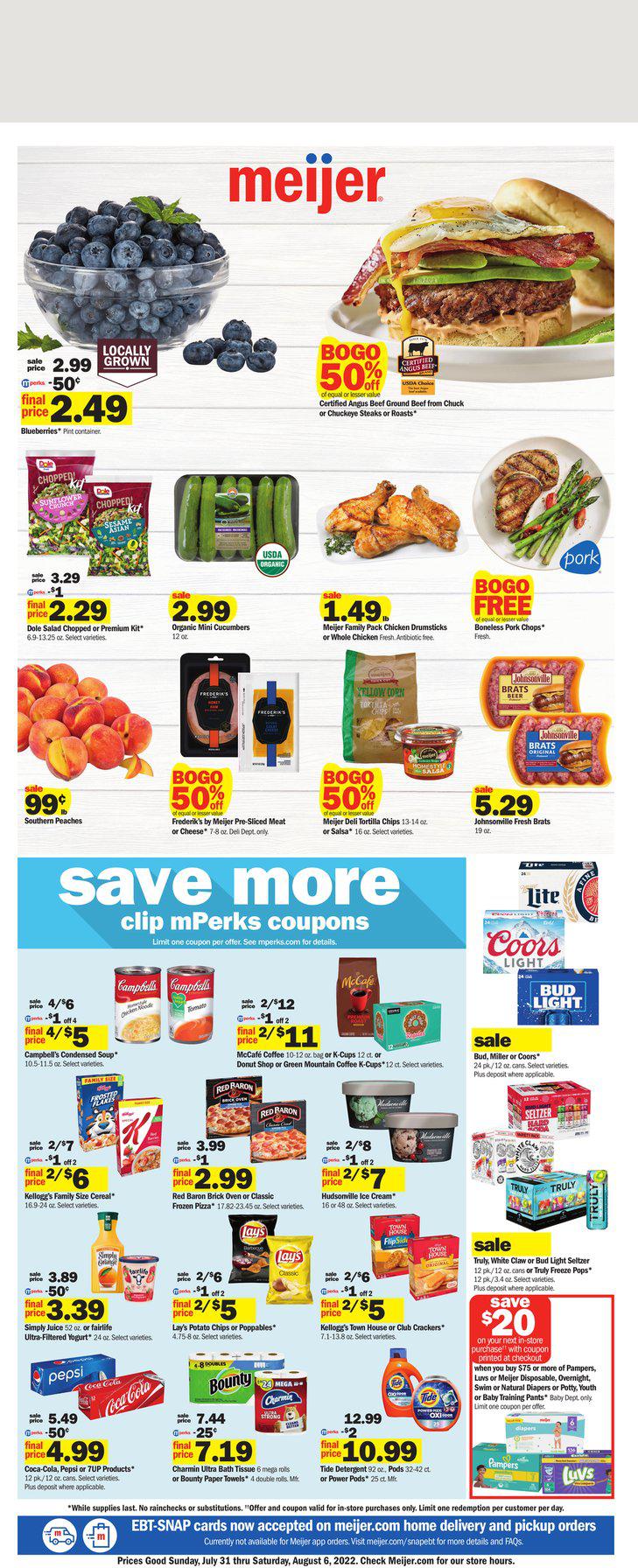 Weekly Ad
---
The Weekly Ad, which is valid in Meijer markets between 07/31/2022 - 08/07/2022, consists of 26 pages. The most expensive product of the brochure is VIZIO 55" Smart 4K HDR TV* priced at $389.99, the cheapest product at $0.29 is Meijer 2 Pocket Paper Folder.
You can use the page previews below to navigate the brochure pages.
---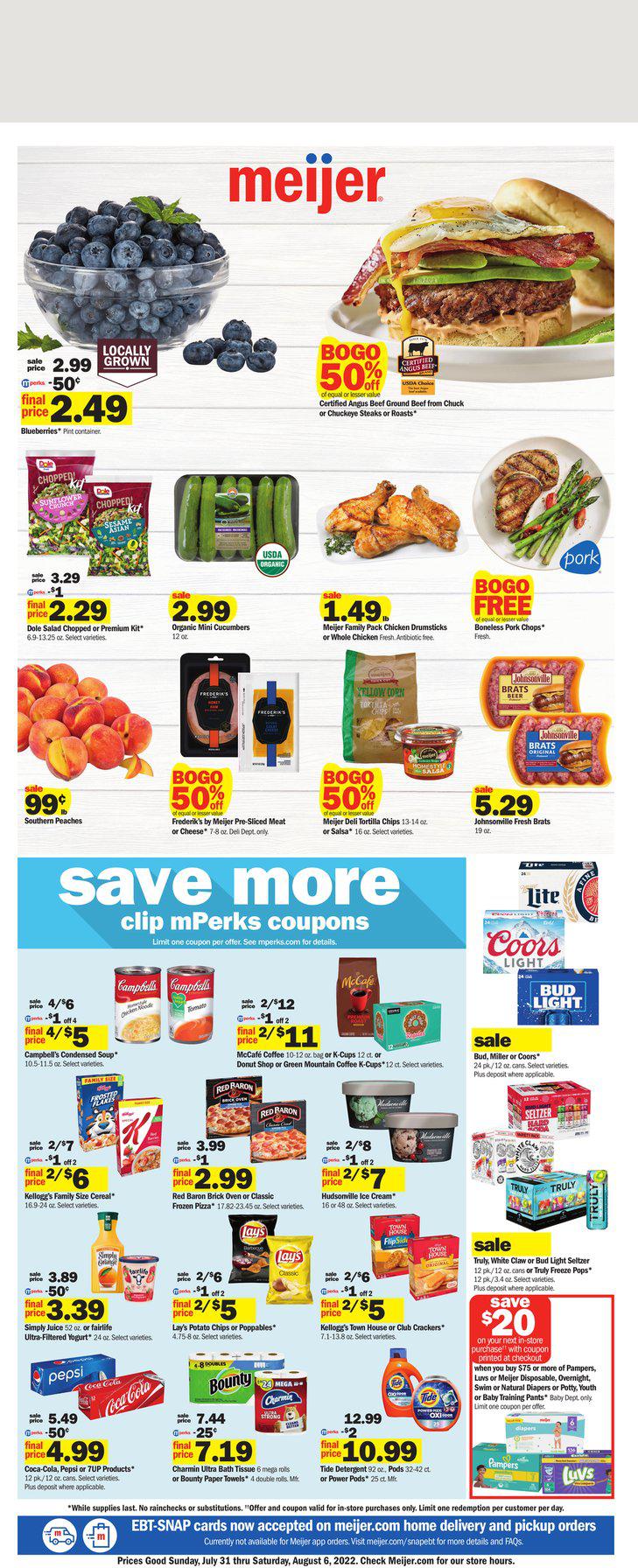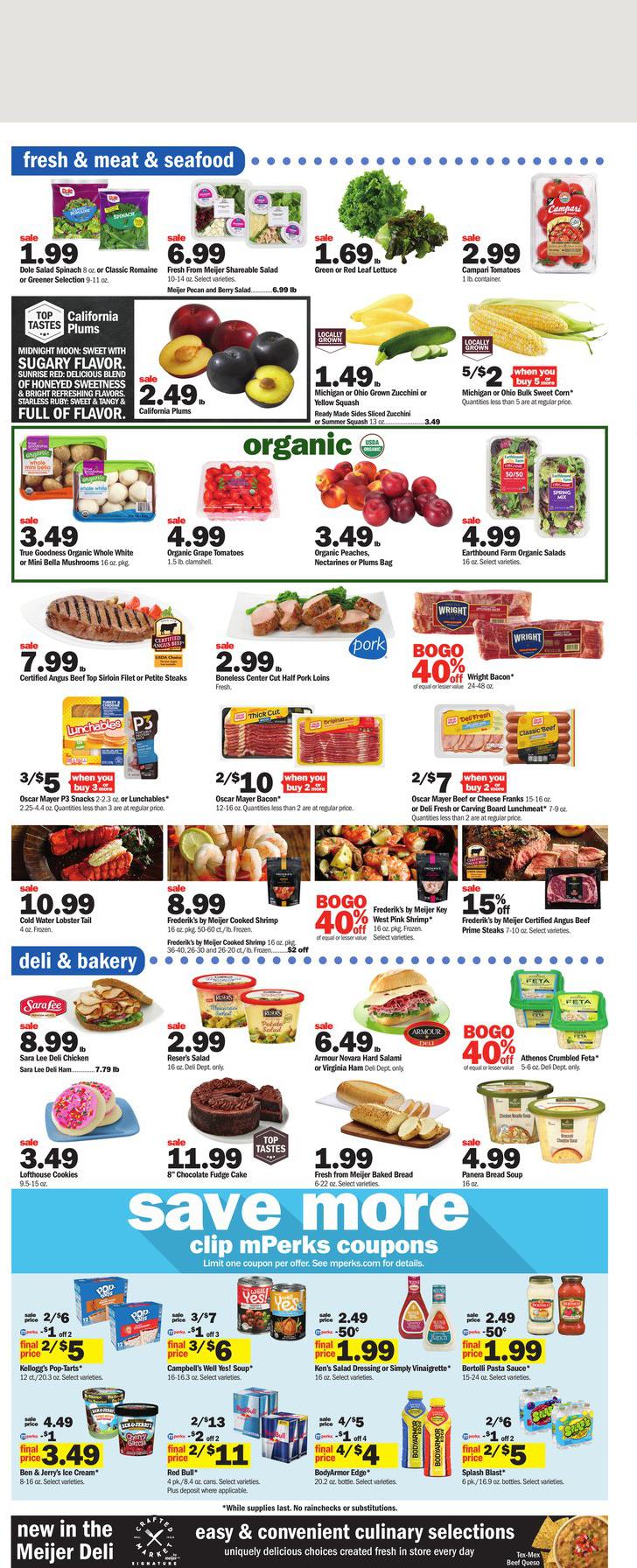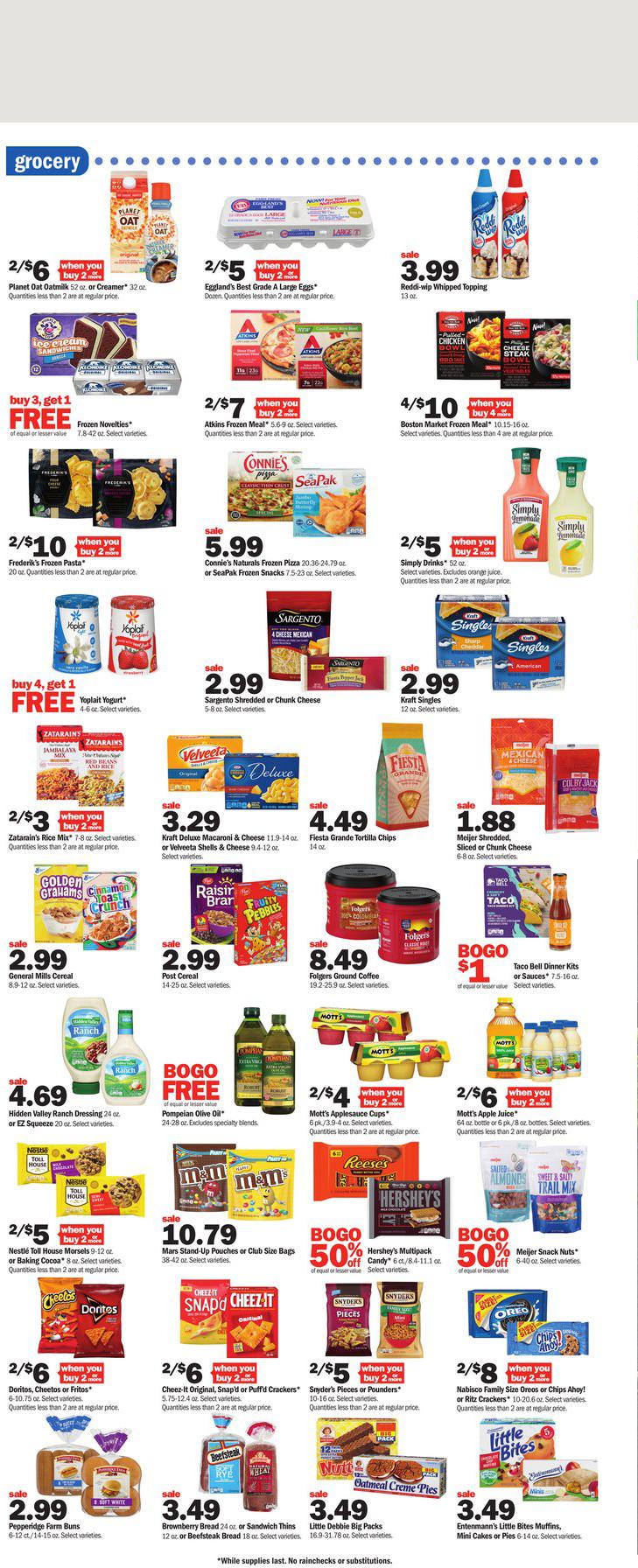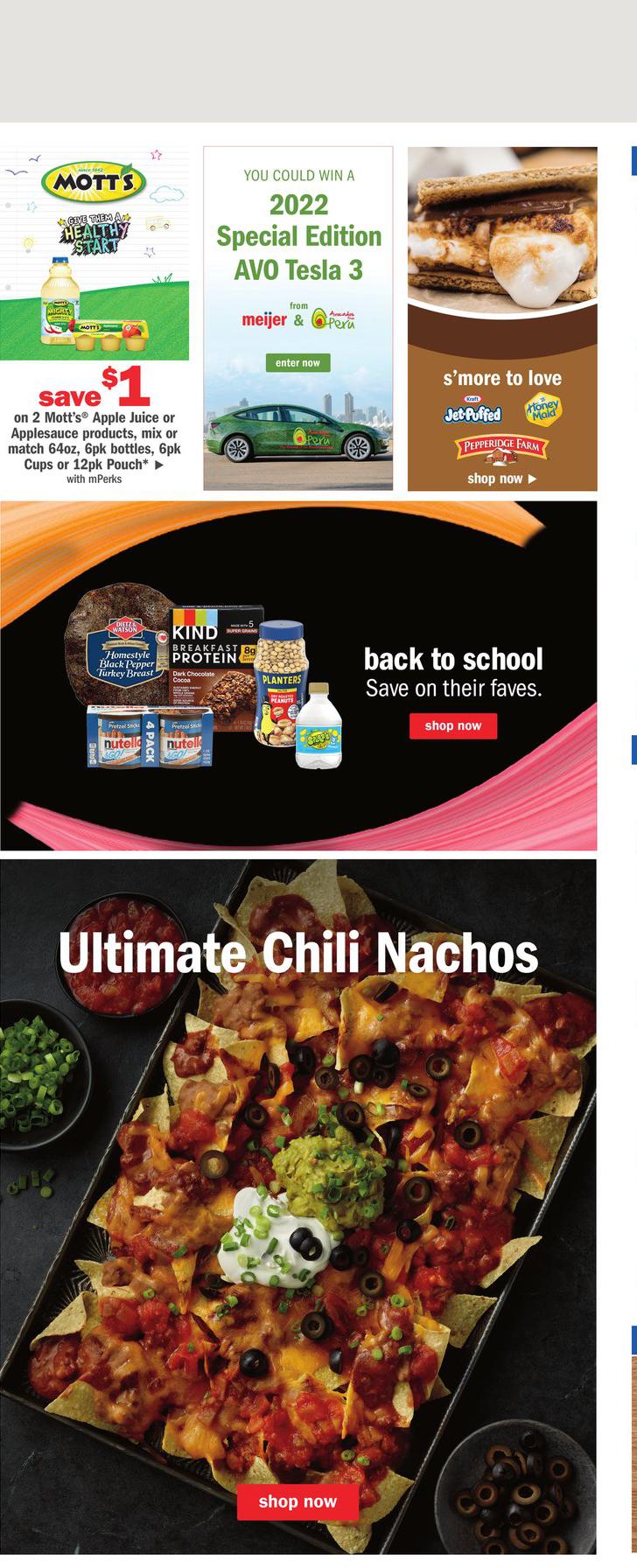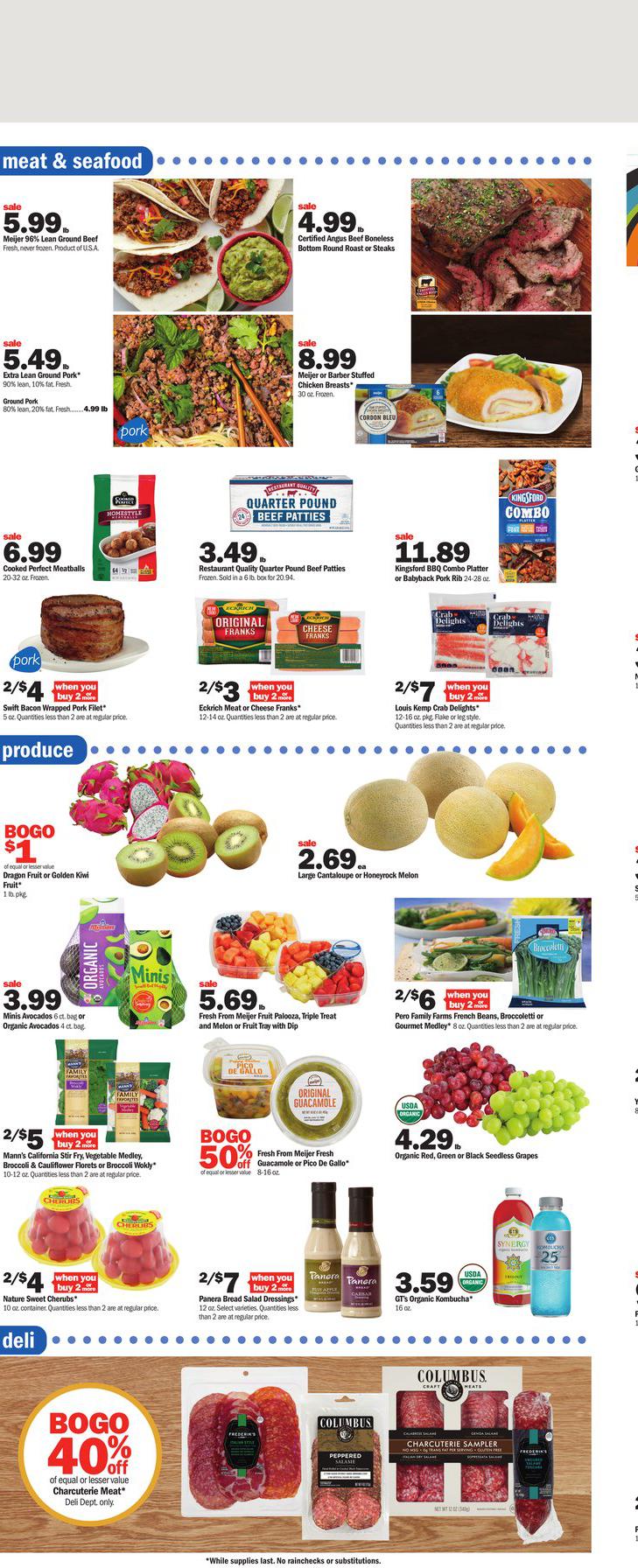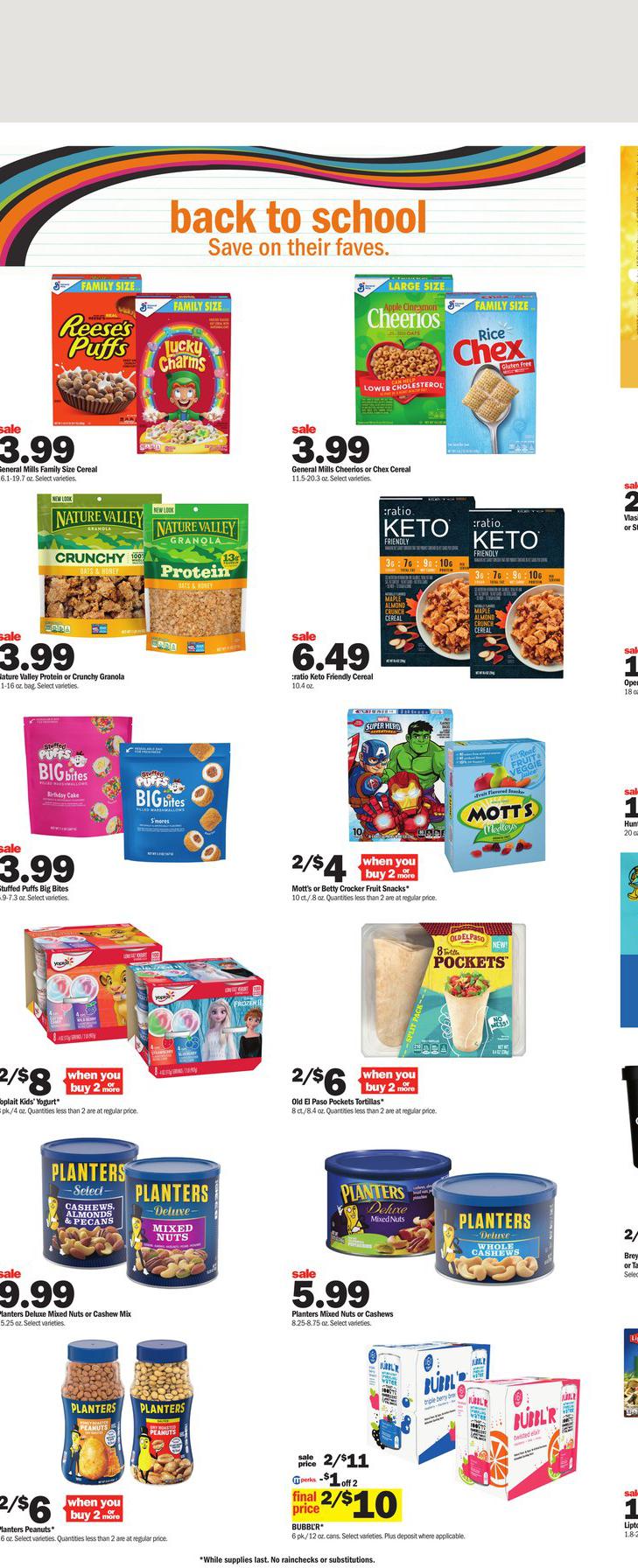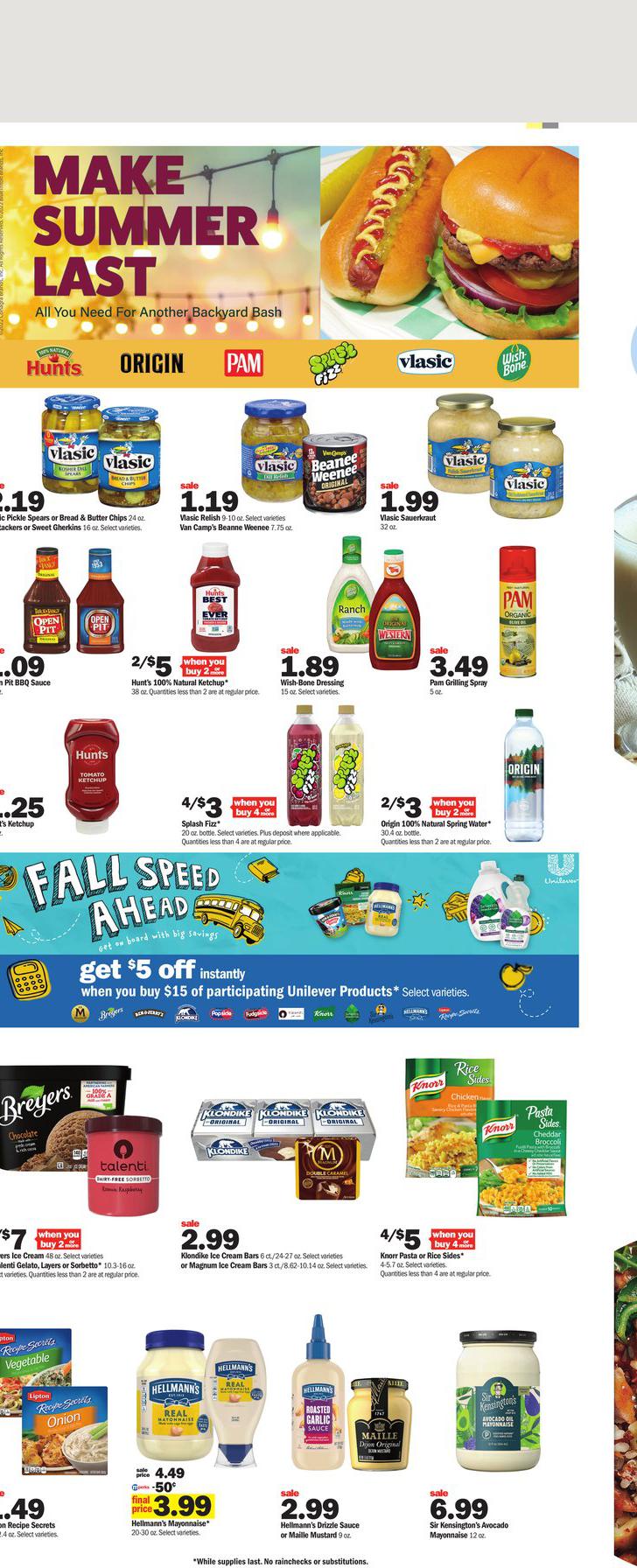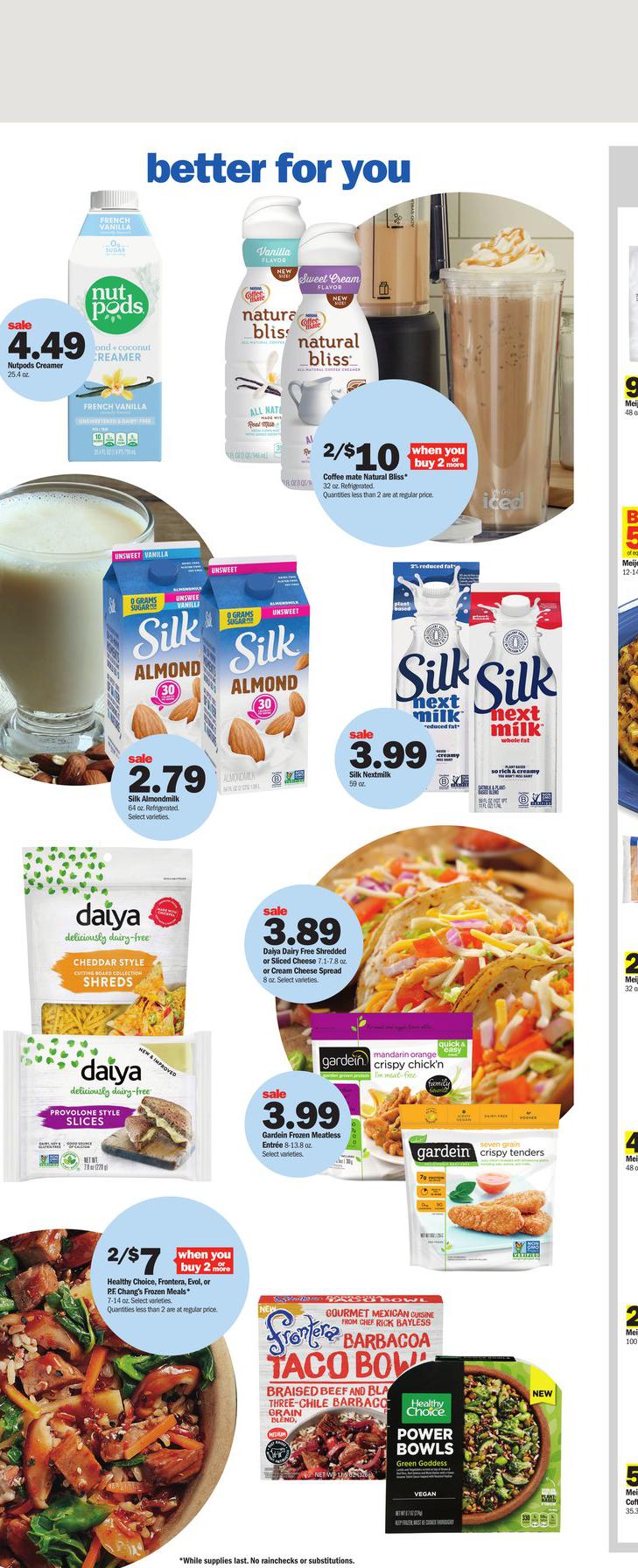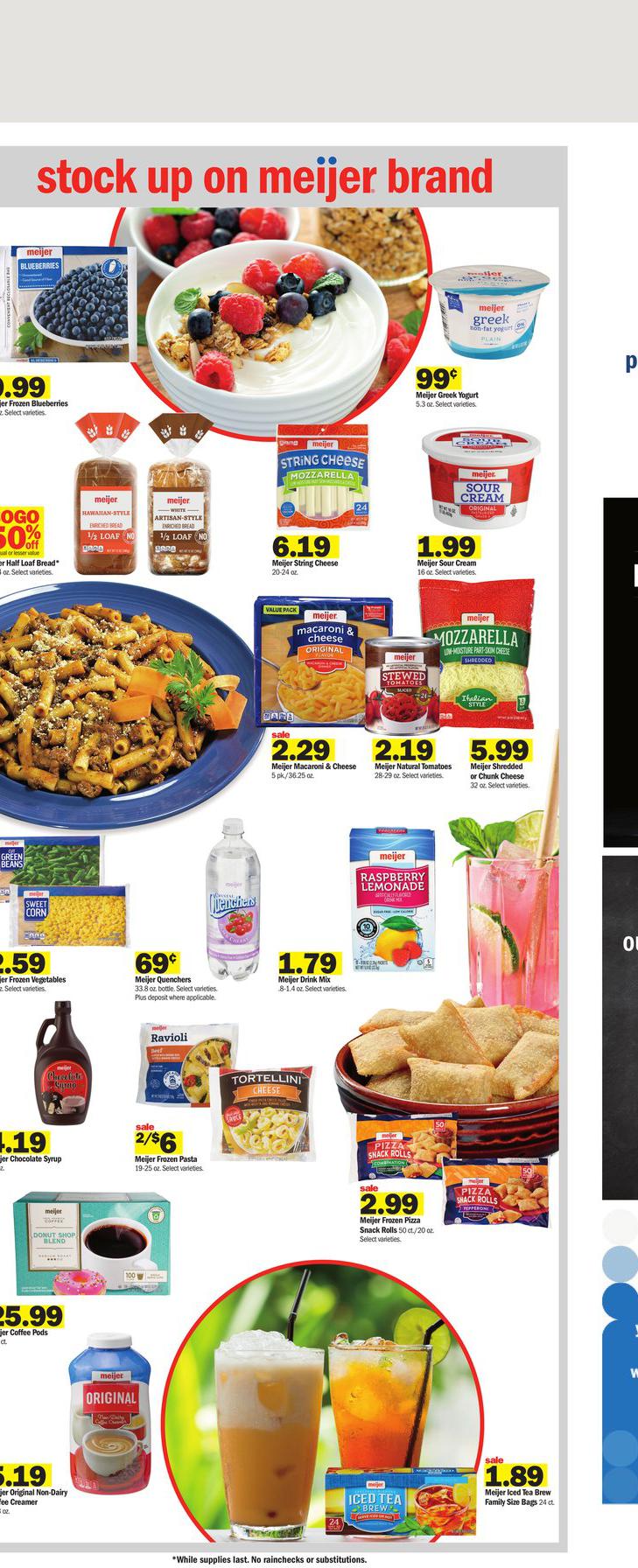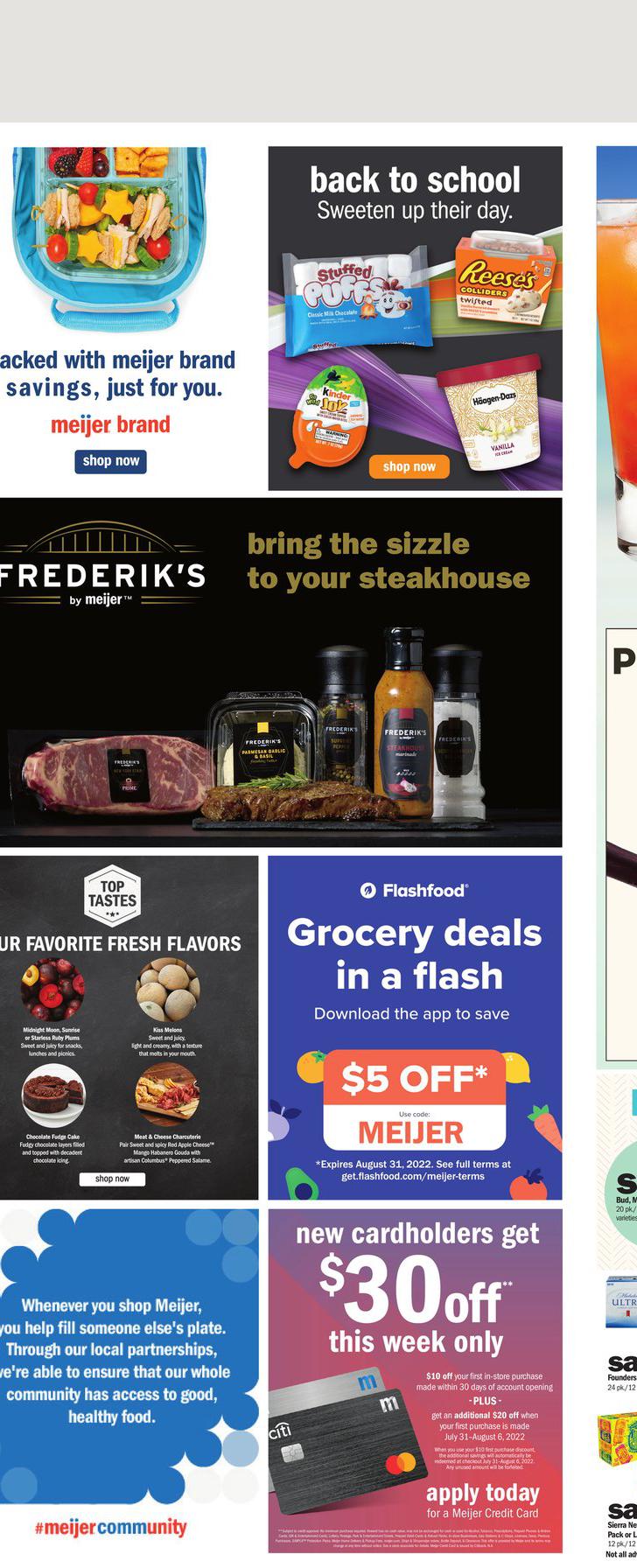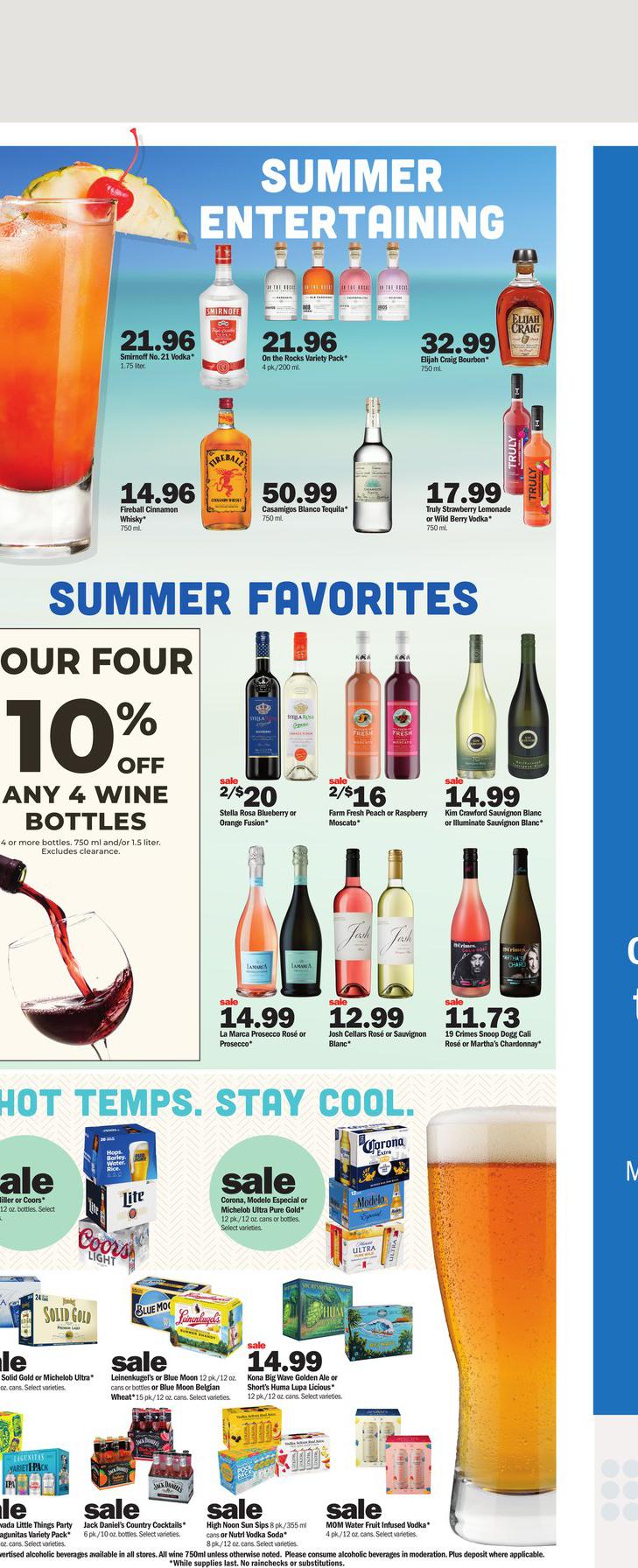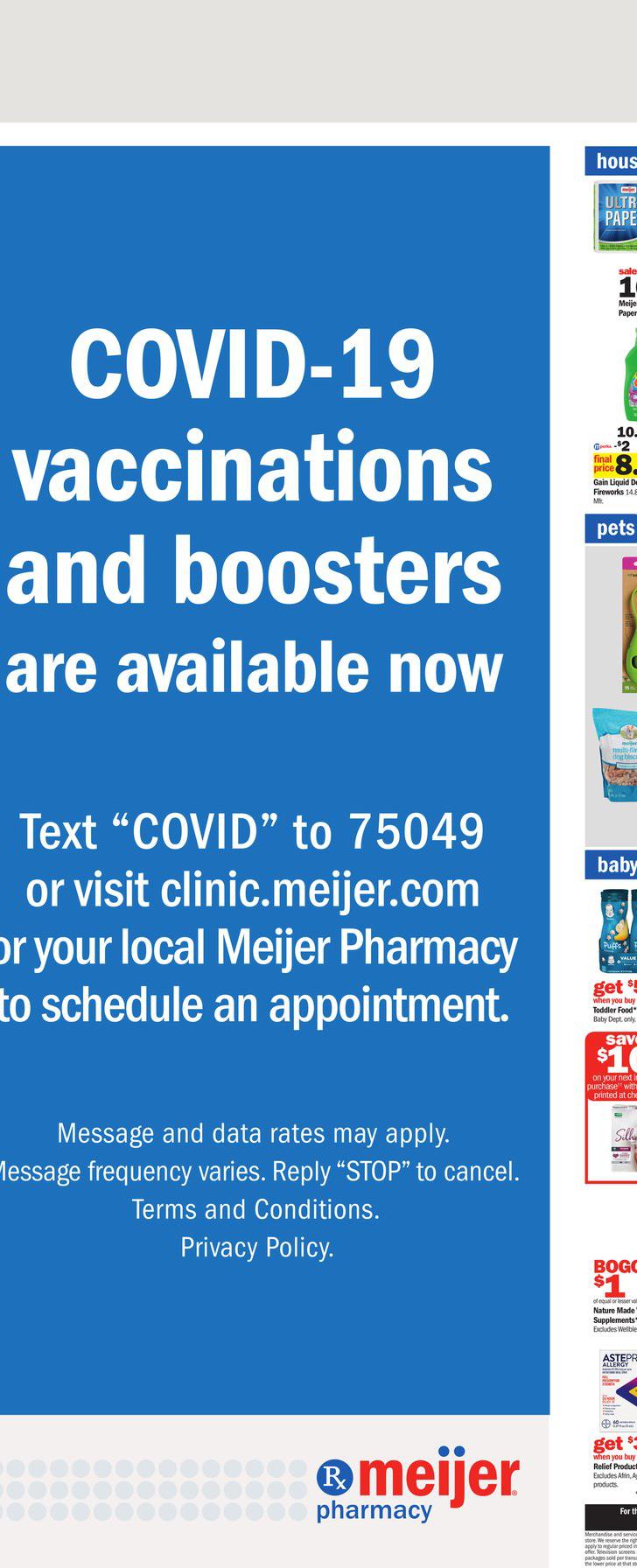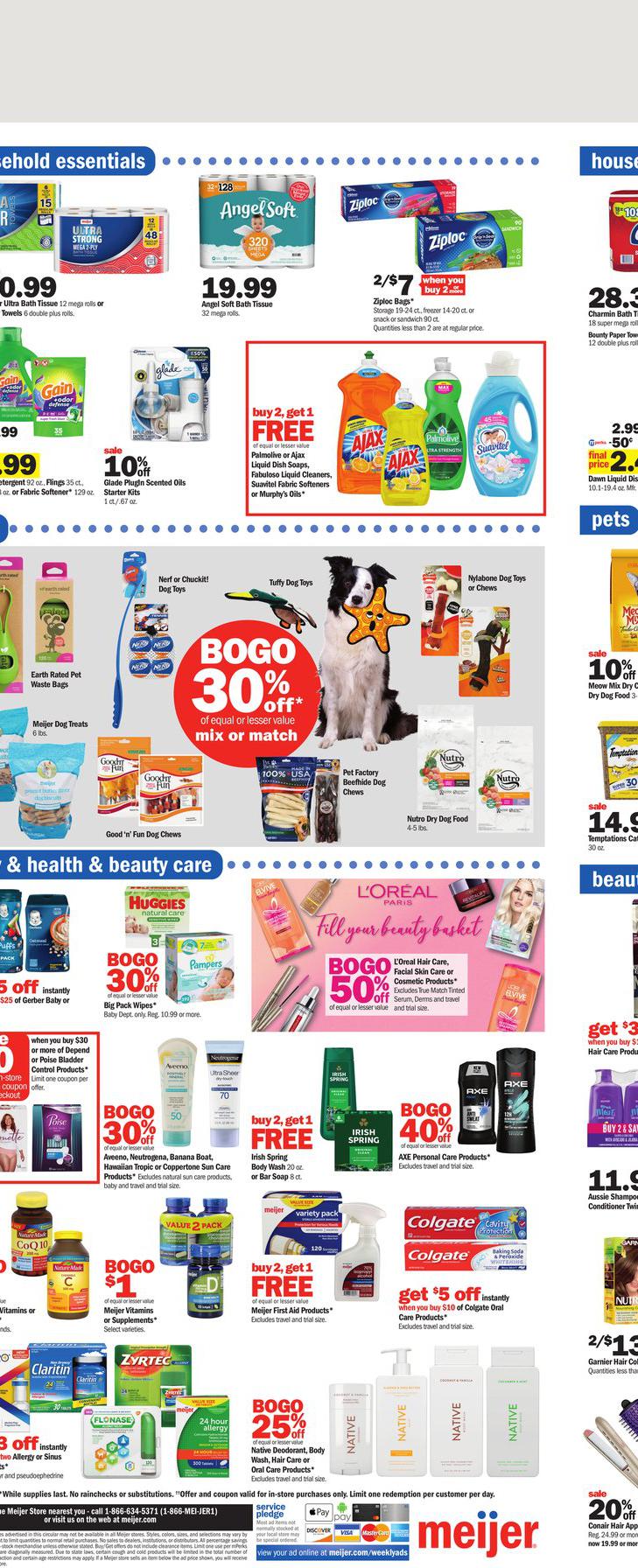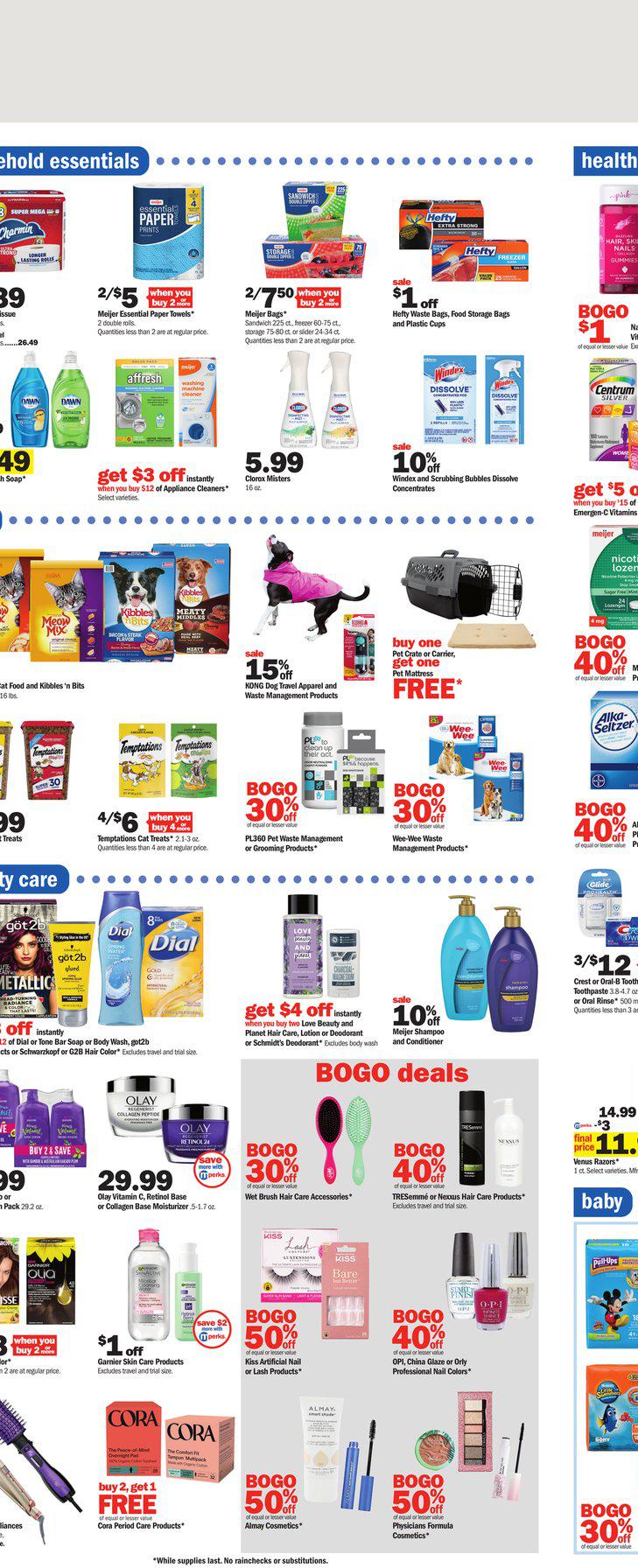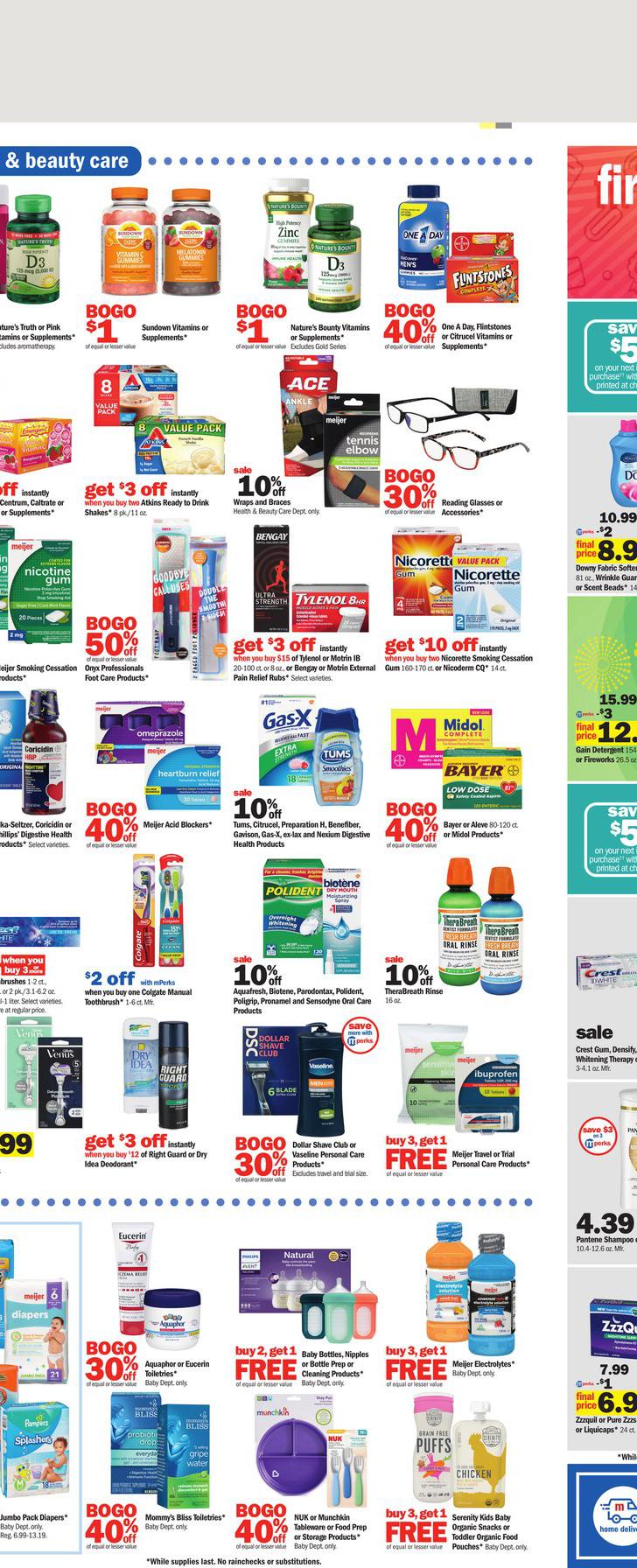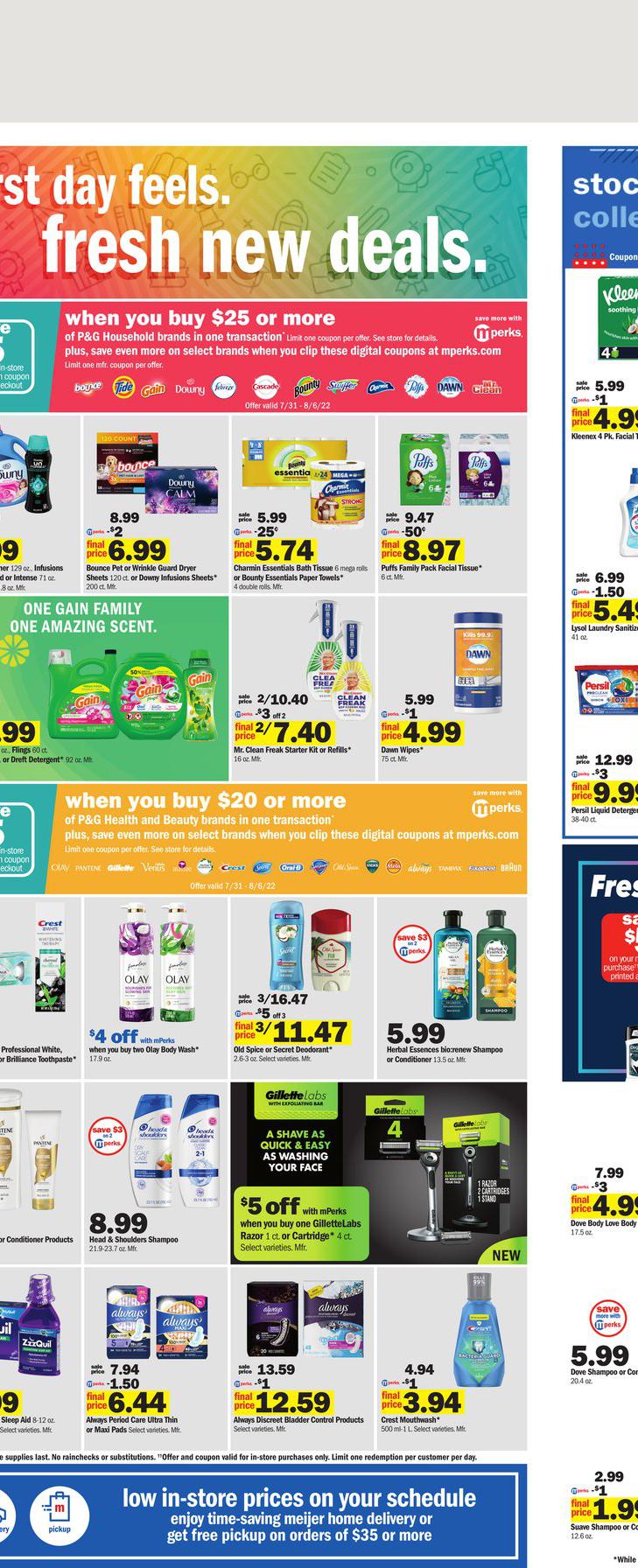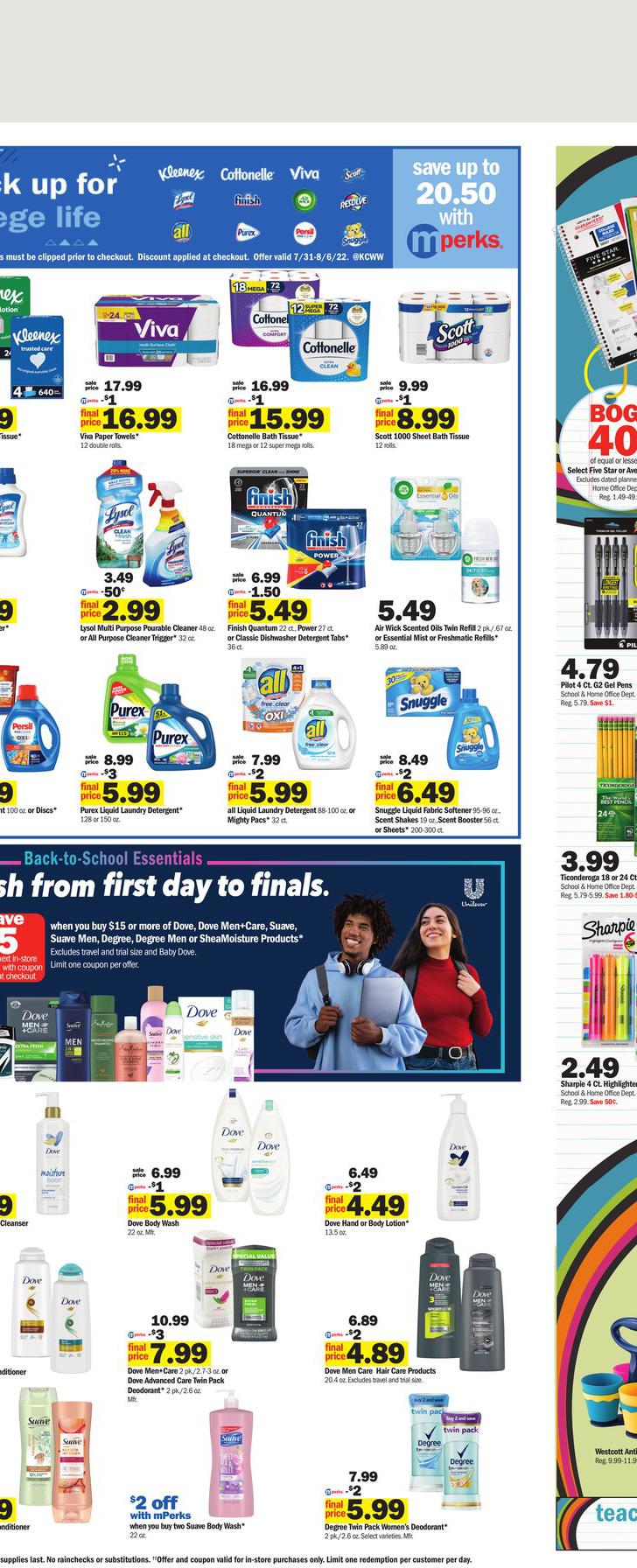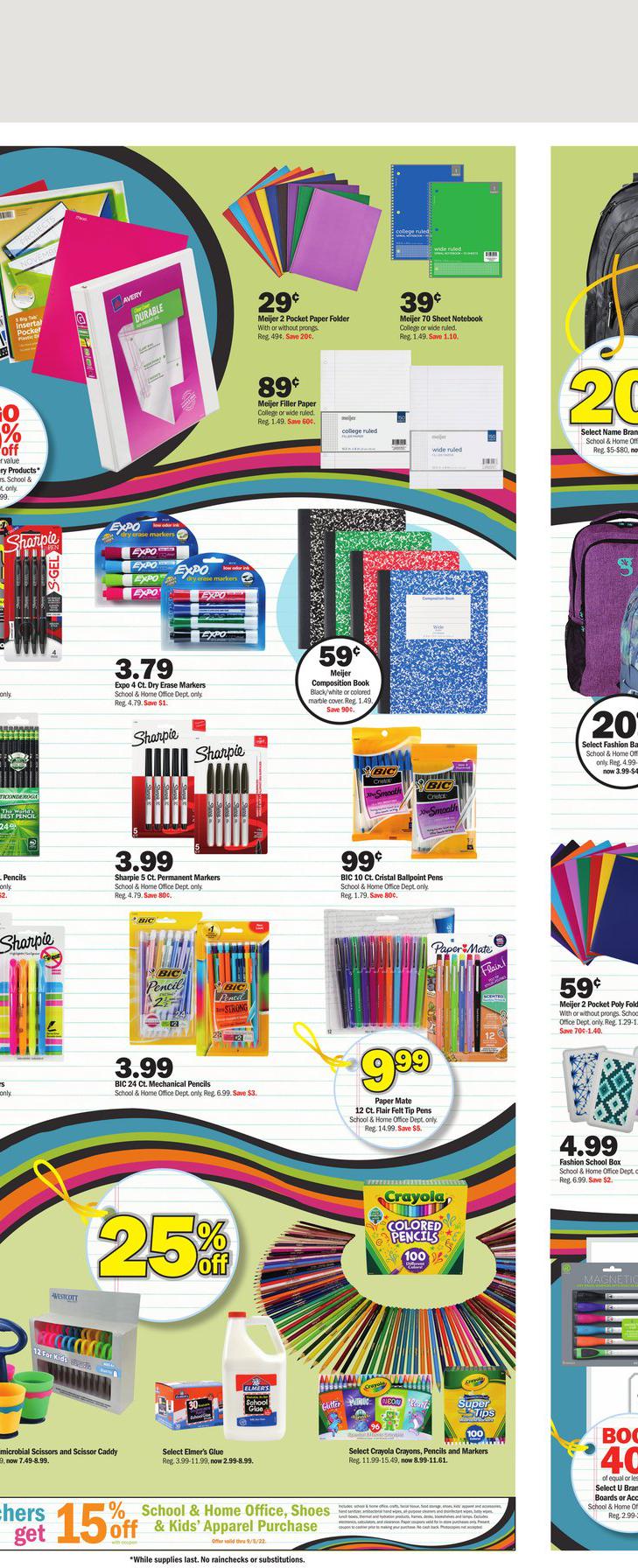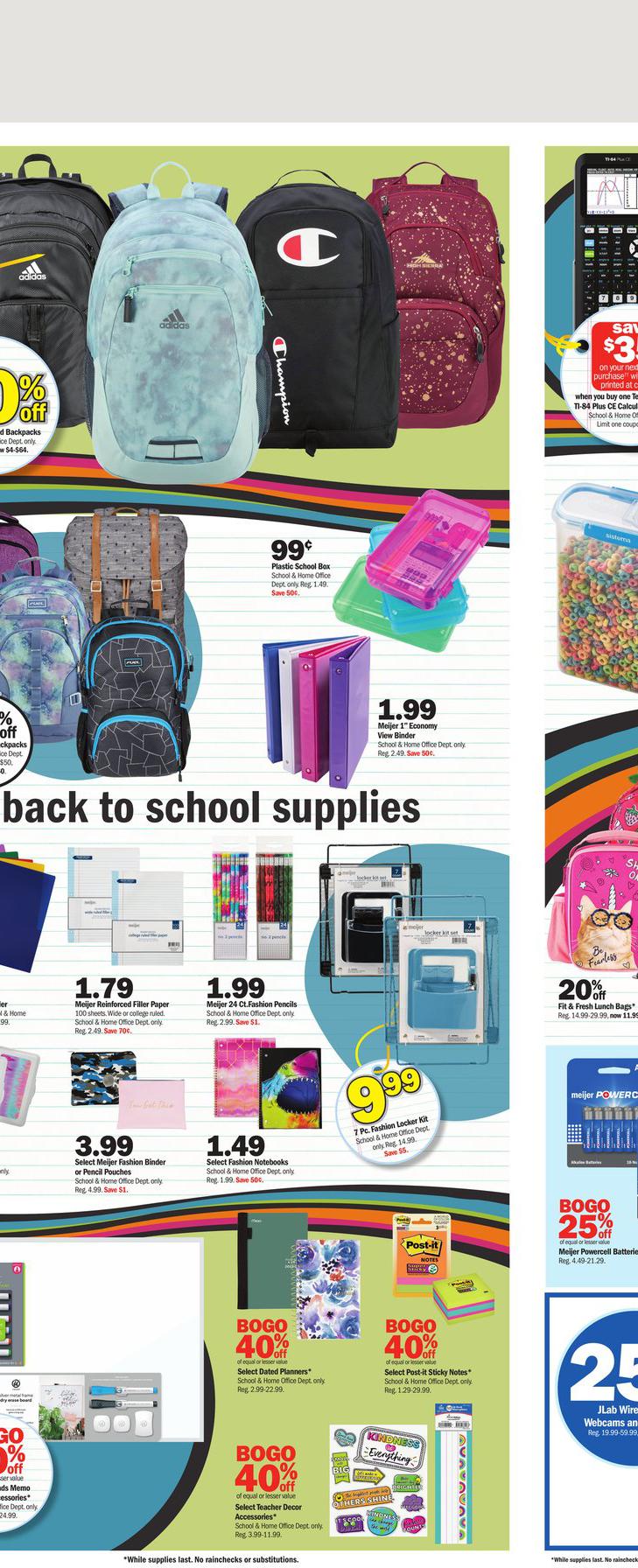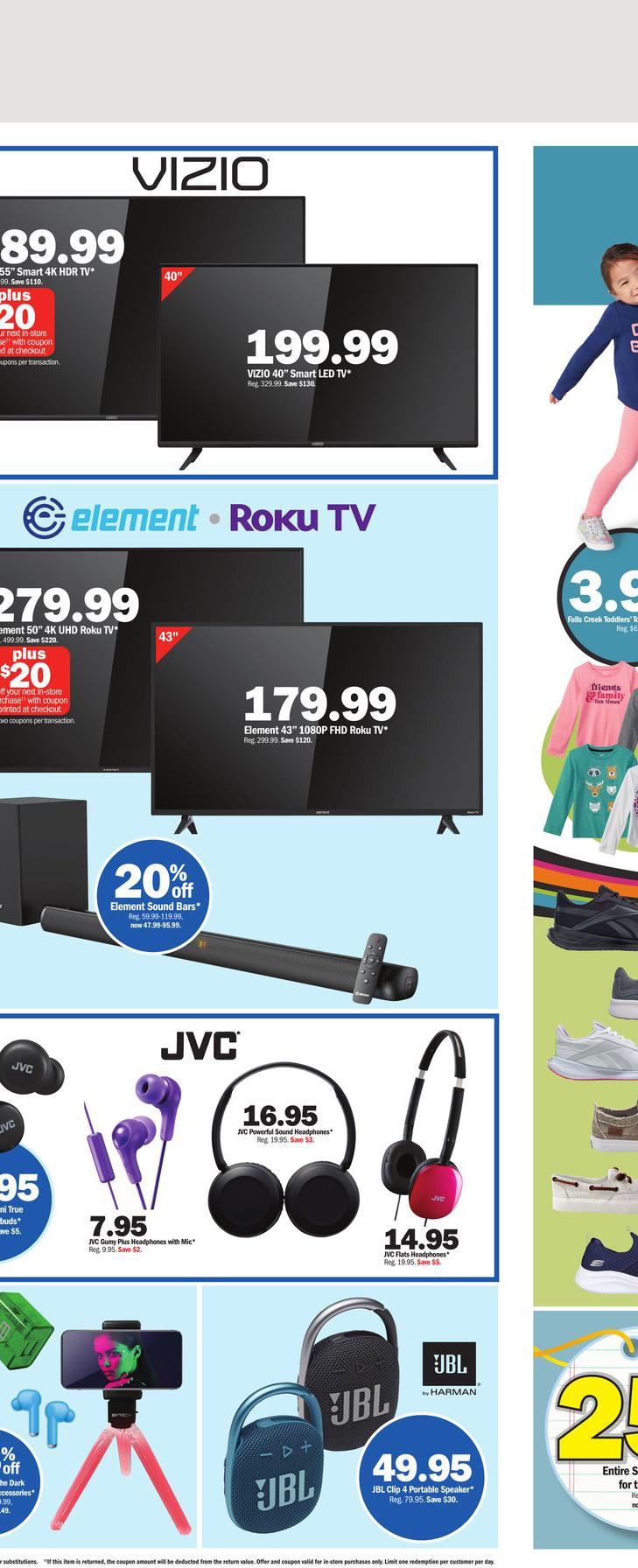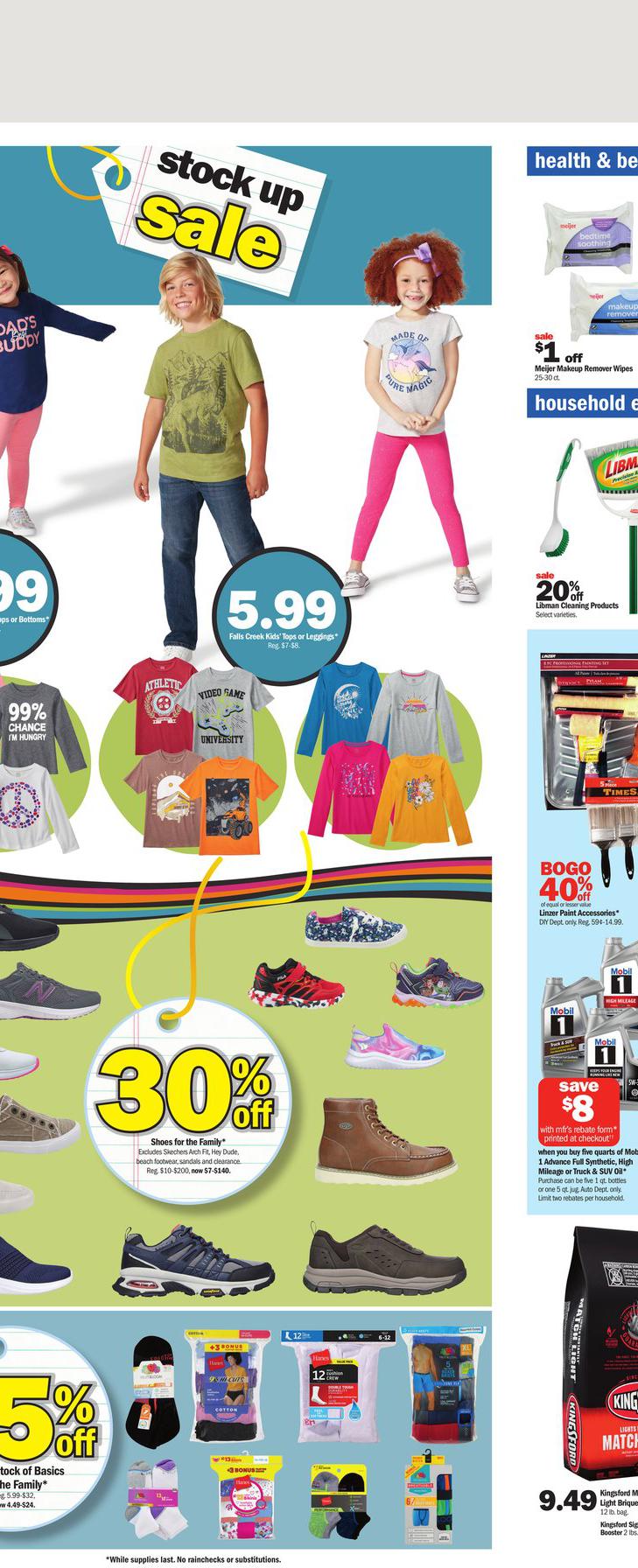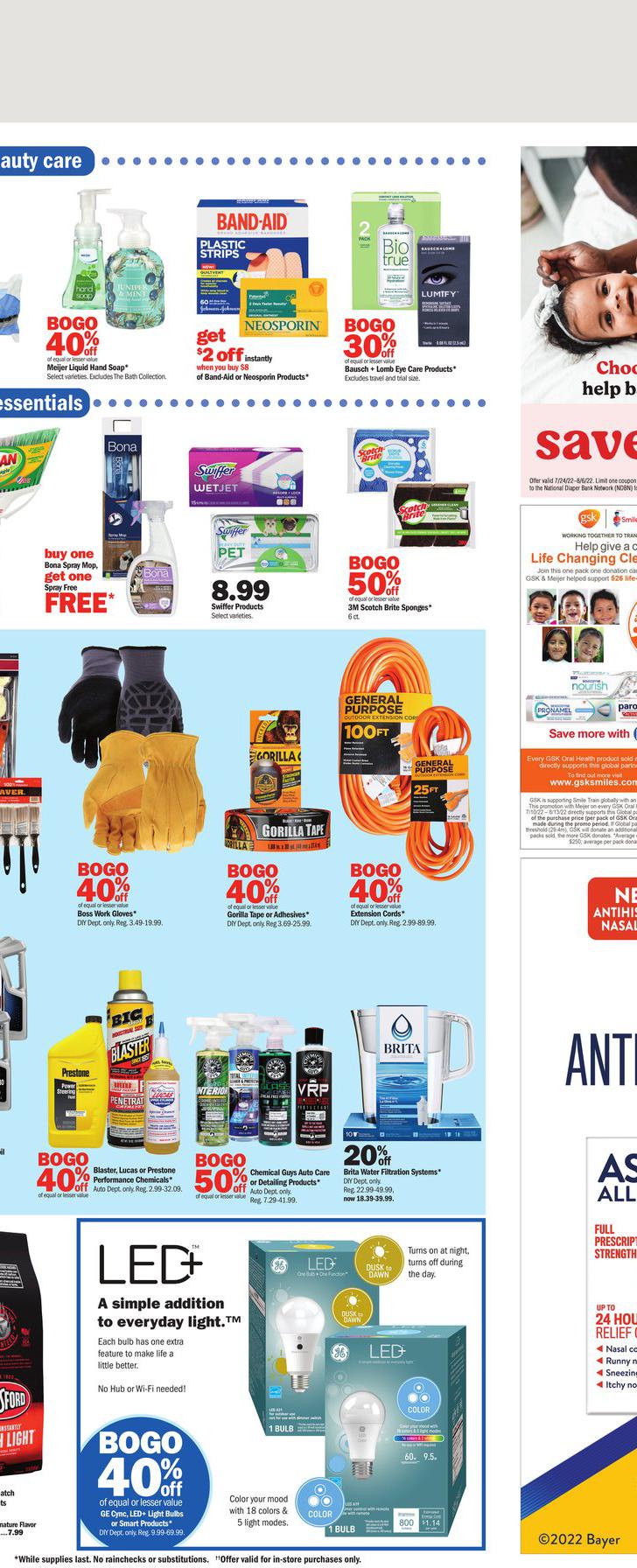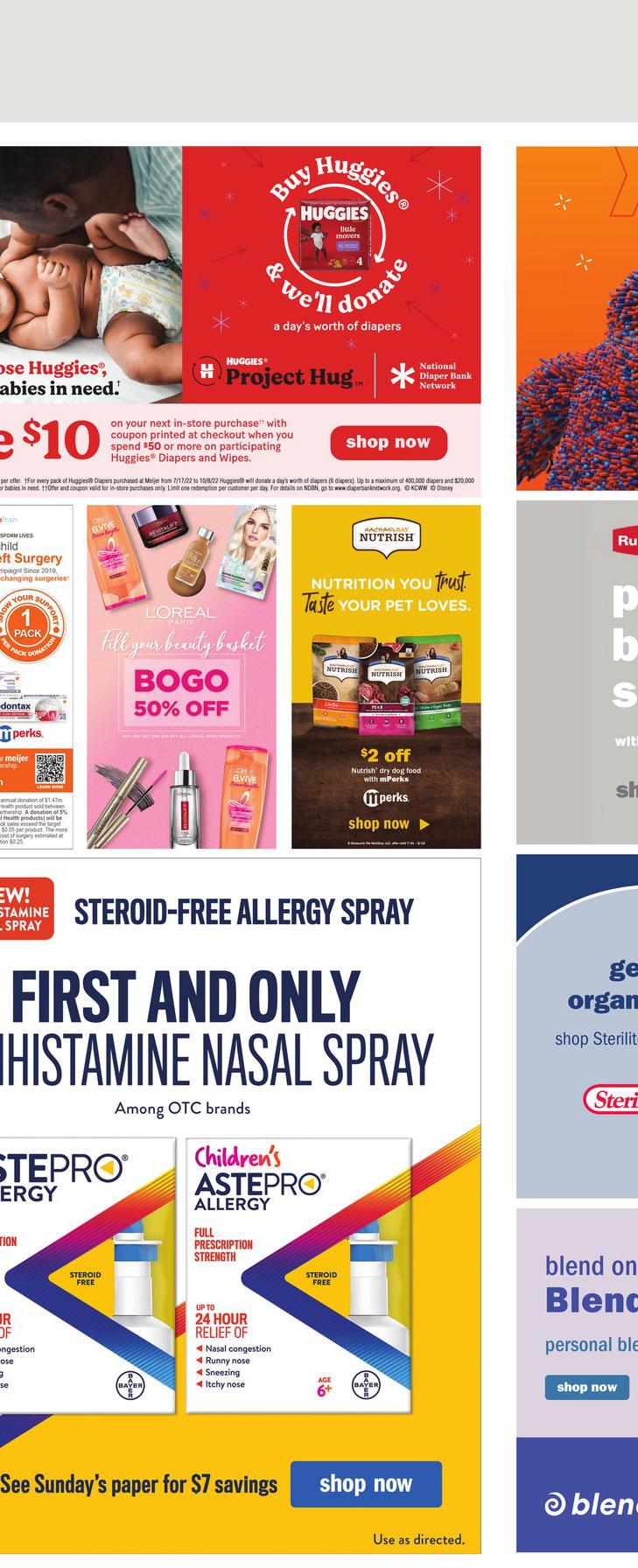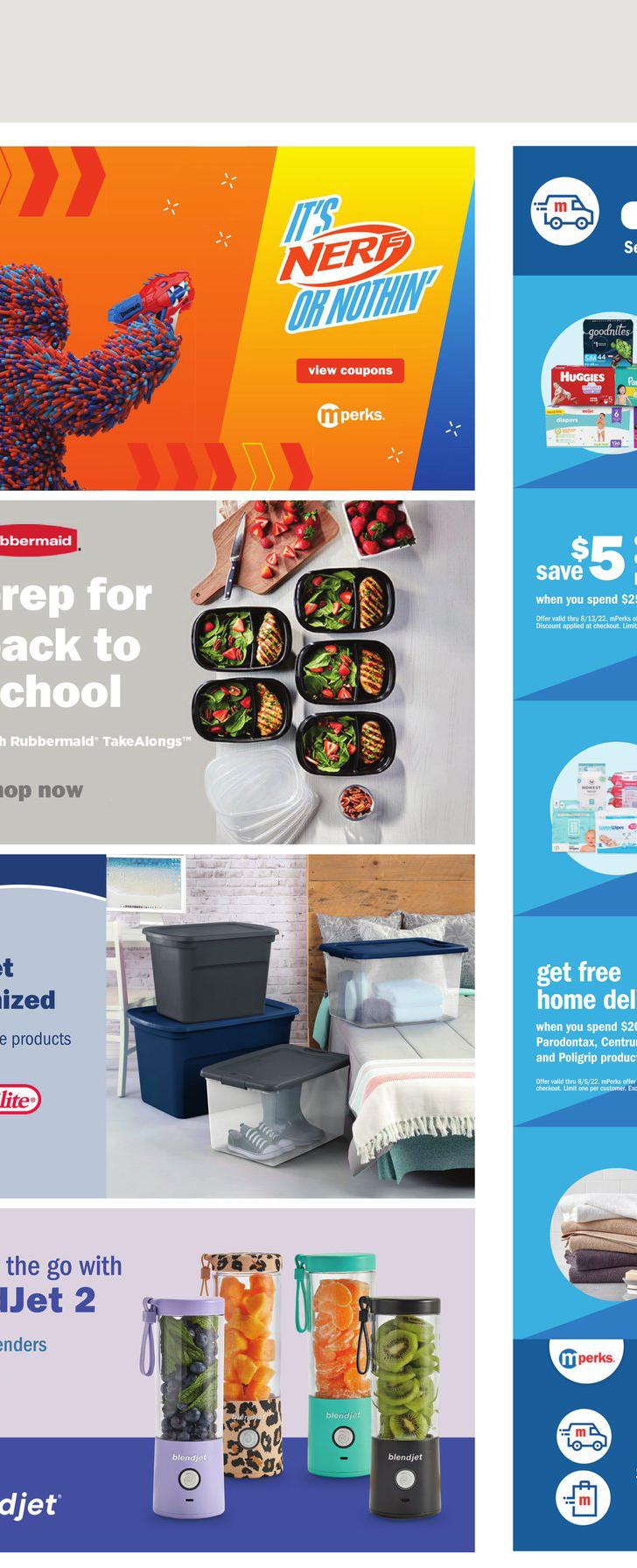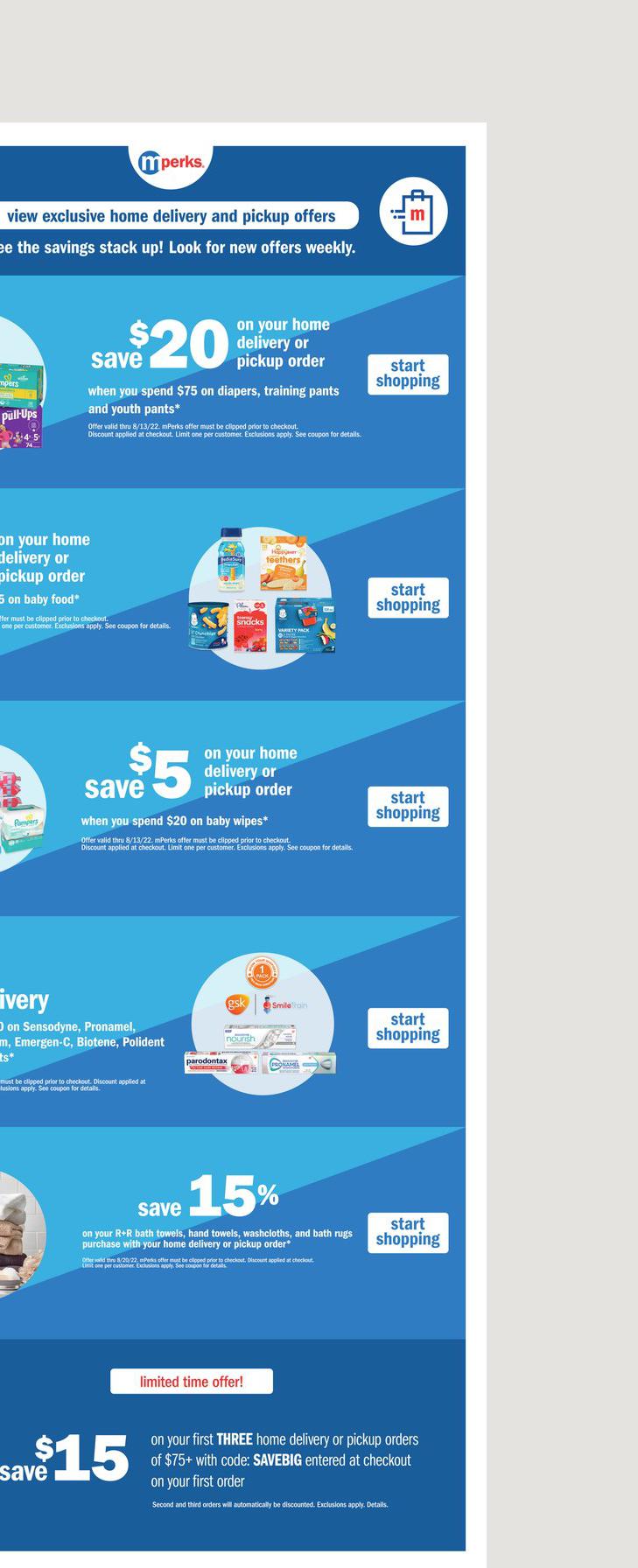 | Market | Flyer | Date |
| --- | --- | --- |
| | Butcher's Pick | 05/12/2023 |
| | Weekly Ad | 05/14/2023 |
| | Memorial Day Charcuterie | 05/21/2023 |
| | Summer Ad | 05/21/2023 |
| | Alcohol Ad | 05/21/2023 |
| | Weekly Ad | 05/21/2023 |
| | Weekly Ad | 05/28/2023 |
| | Summer Sweeps | 05/28/2023 |
| | Crafted Market | 05/28/2023 |
| | Meijer Express Summer Road Trip | 05/28/2023 |
Products in the Flyer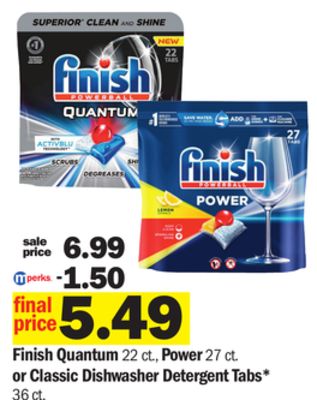 Finish Quantum 22 ct., Power 27 ct. or Classic Dishwasher Detergent Tabs* 36 ct.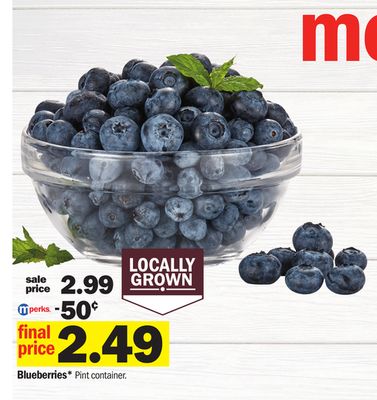 Blueberries*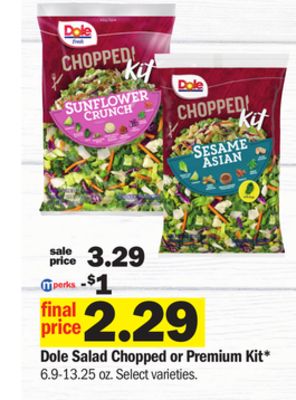 Dole Salad Chopped or Premium Kit*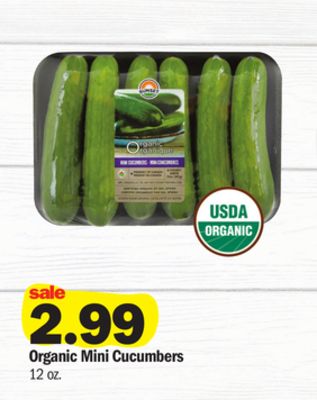 Organic Mini Cucumbers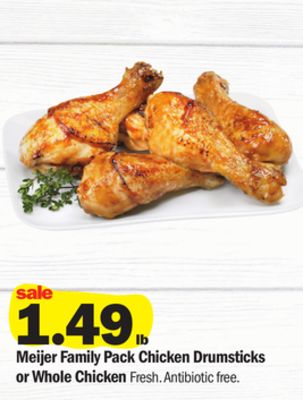 Meijer Family Pack Chicken Drumsticks or Whole Chicken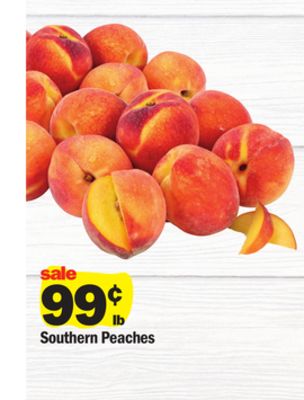 Southern Peaches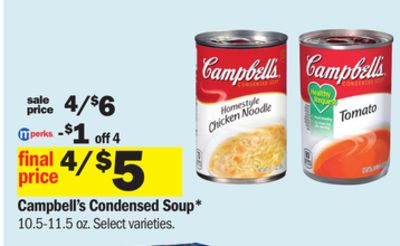 Campbell's Condensed Soup*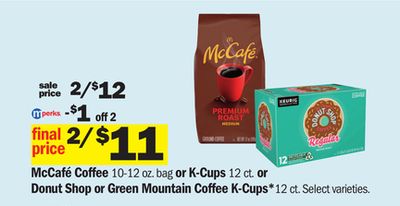 McCafe Coffee 10-12 oz. bag or K-Cups 12 ct. or Donut Shop or Green Mountain Coffee K-Cups* 12 ct.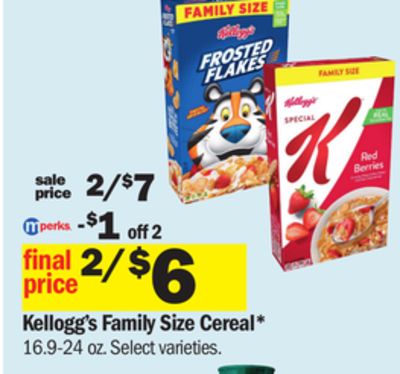 Kellogg's Family Size Cereal*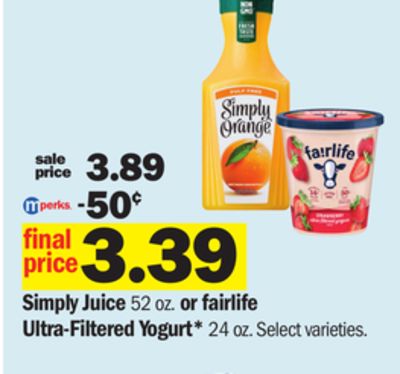 Simply Juice 52 oz. or fairlife Ultra-Filtered Yogurt* 24 oz.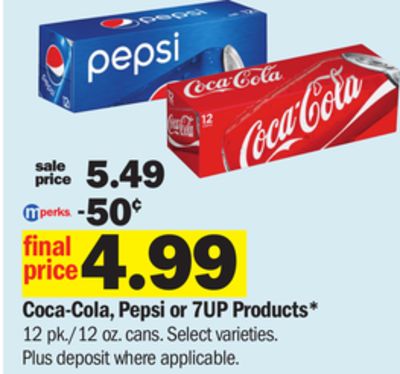 Coca-Cola, Pepsi or 7UP Products*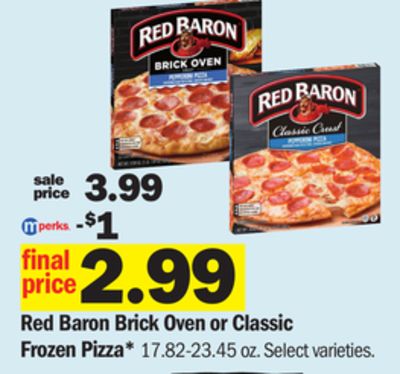 Red Baron Brick Oven or Classic Frozen Pizza*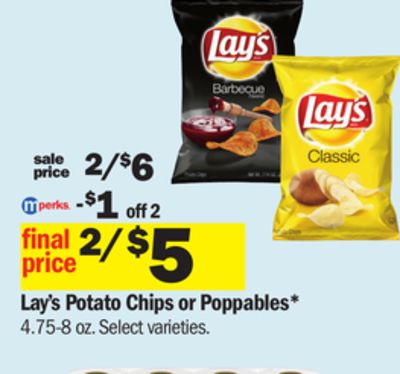 Lay's Potato Chips or Poppables*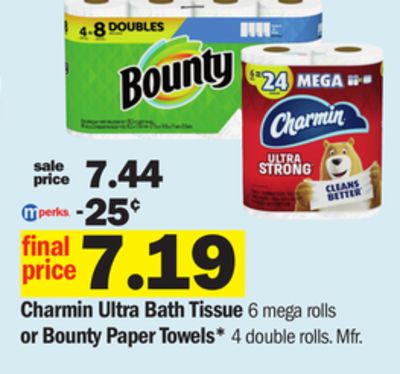 Charmin Ultra Bath Tissue 6 mega rolls or Bounty Paper Towels* 4 double rolls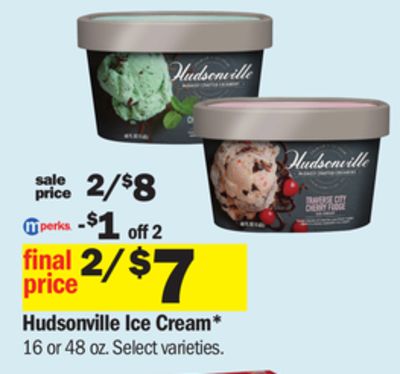 Hudsonville Ice Cream*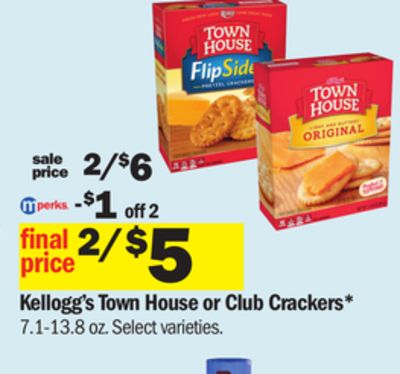 Kellogg's Town House or Club Crackers*
Tide Detergent 92 oz., Pods 32-42 ct. or Power Pods* 25 ct.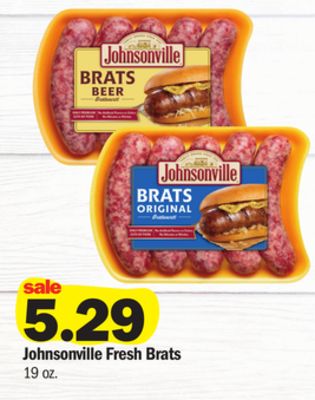 Johnsonville Fresh Brats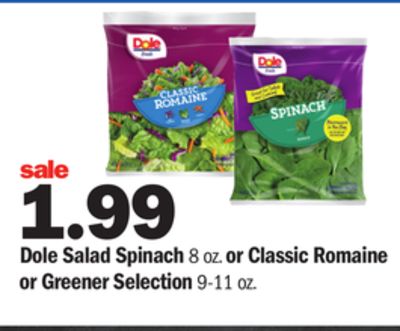 Dole Salad Spinach 8 oz. or Classic Romaine or Greener Selection 9-11 oz.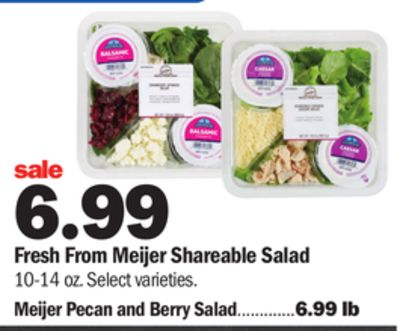 Fresh From Meijer Shareable Salad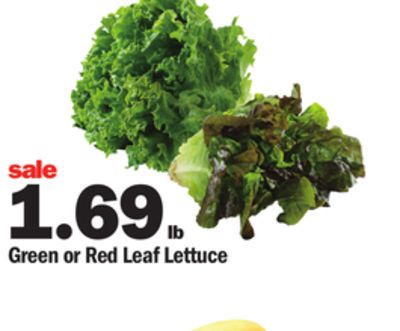 Green or Red Leaf Lettuce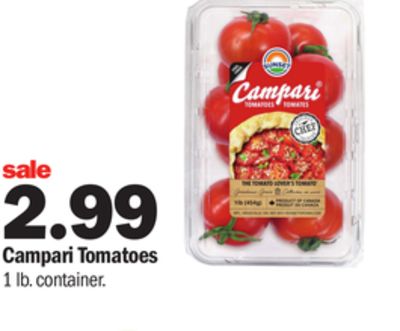 Campari Tomatoes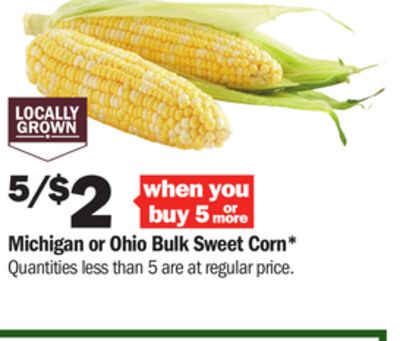 Michigan or Ohio Bulk Sweet Corn*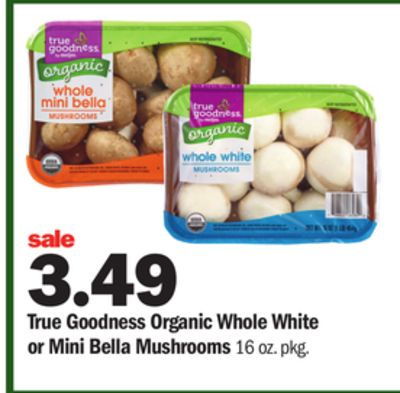 True Goodness Organic Whole White or Mini Bella Mushrooms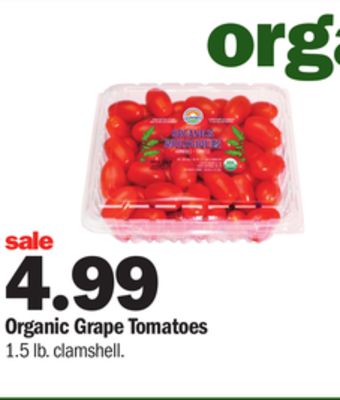 Organic Grape Tomatoes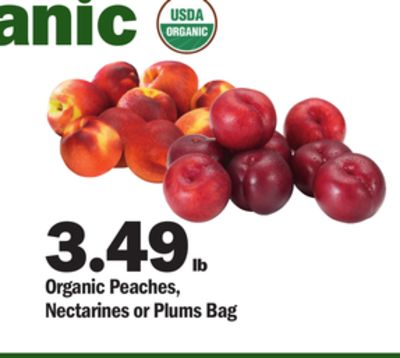 Organic Peaches, Nectarines or Plums Bag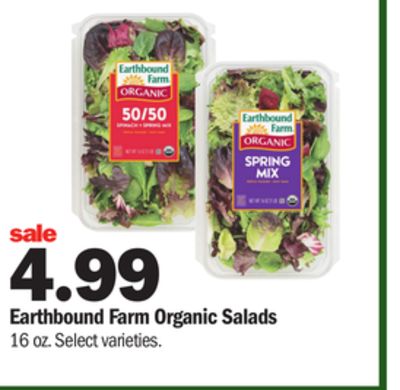 Earthbound Farm Organic Salads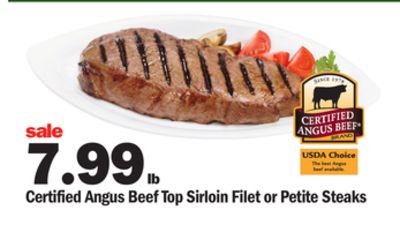 Certified Angus Beef Top Sirloin Filet or Petite Steaks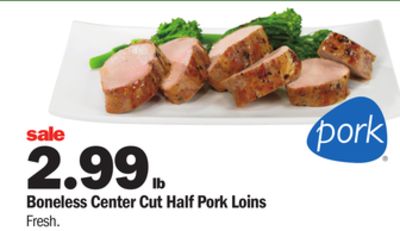 Boneless Center Cut Half Pork Loins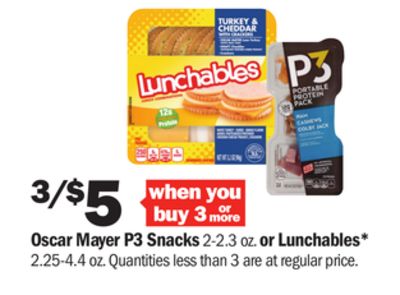 Oscar Mayer P3 Snacks 2-2.3 oz or Lunchables* 2.25-4.4 oz.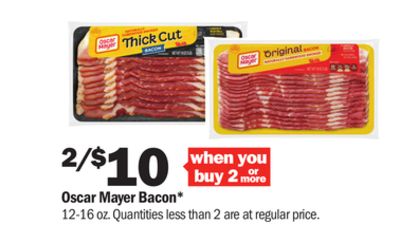 Oscar Mayer Bacon*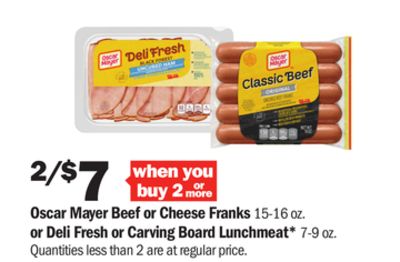 Oscar Mayer Beef or Cheese Franks 15-16 oz. or Deli Fresh or Carving Board Lunchmeat* 7-9 oz.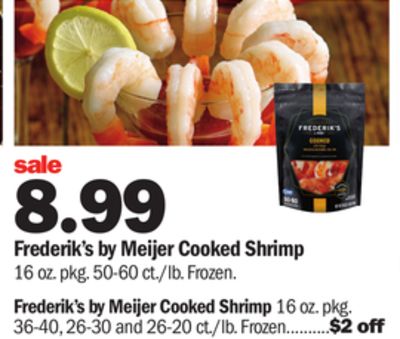 Frederik's by Meijer Cooked Shrimp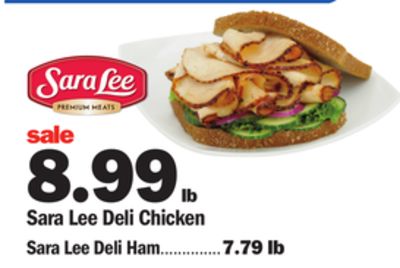 Sara Lee Deli Chicken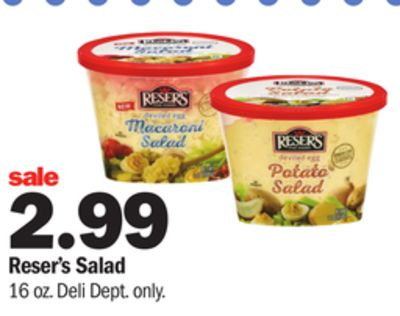 Reser's Salad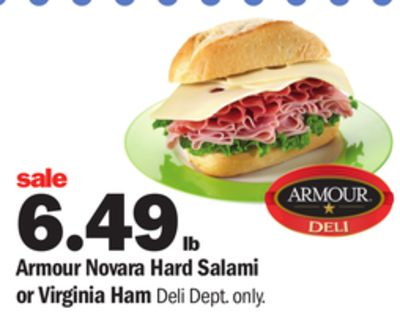 Armour Novara Hard Salami or Virginia Ham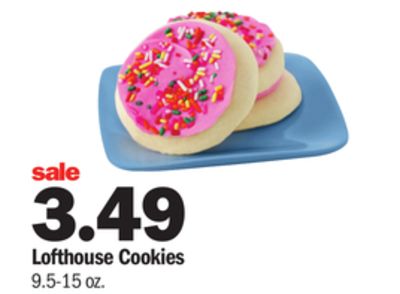 Lofthouse Cookies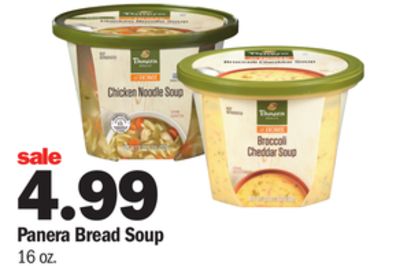 Panera Bread Soup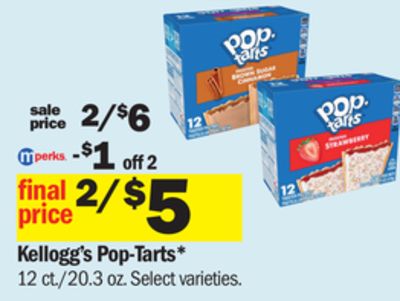 Kellogg's Pop-Tarts*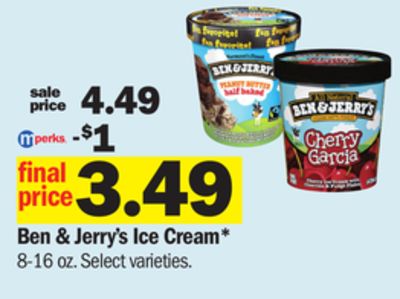 Ben & Jerry's Ice Cream*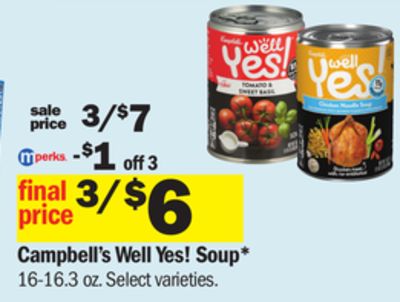 Campbell's Well Yes! Soup*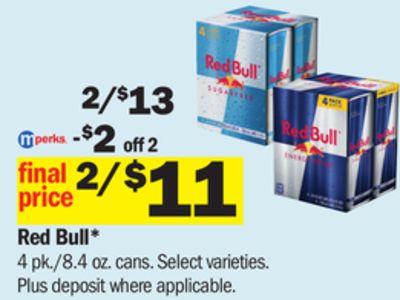 Red Bull*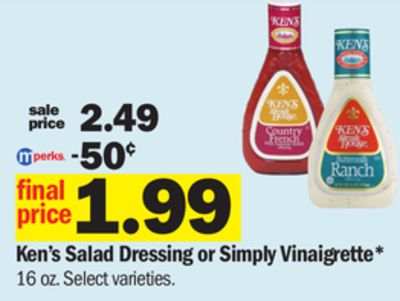 Ken's Salad Dressing or Simply Vinaigrette*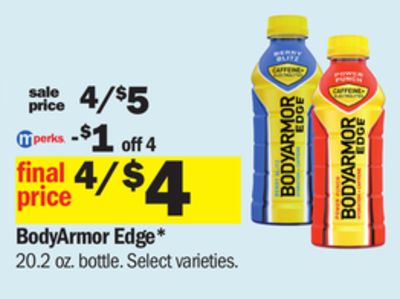 BodyArmor Edge*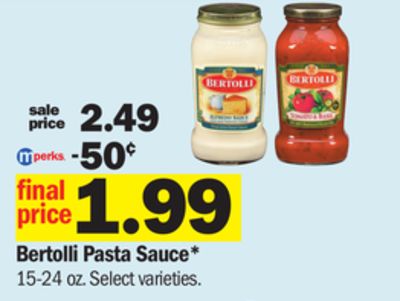 Bertolli Pasta Sauce*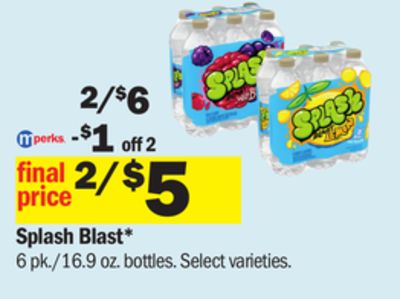 Splash Blast*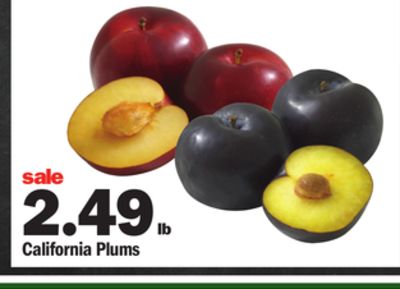 California Plums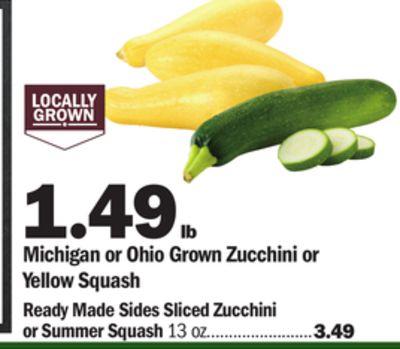 Michigan or Ohio Grown Zucchini or Yellow Squash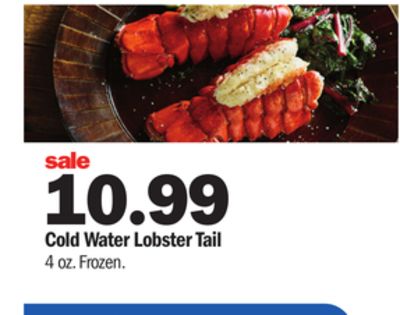 Cold Water Lobster Tail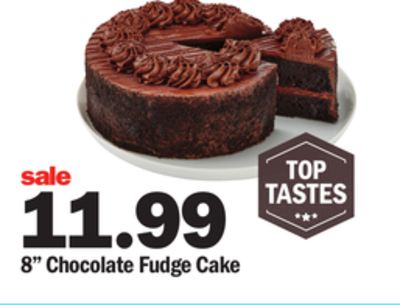 8" Chocolate Fudge Cake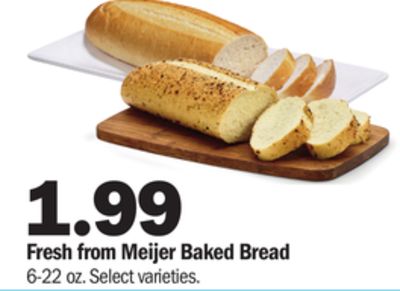 Fresh from Meijer Baked Bread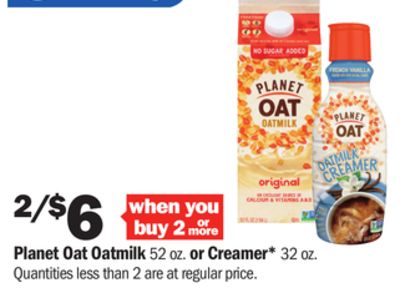 Planet Oat Oatmilk 52 oz. or Creamer* 32 oz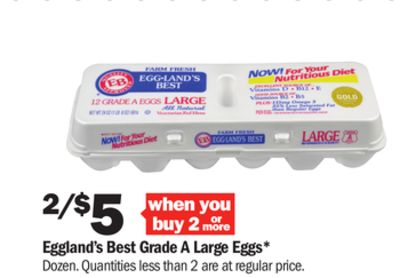 Eggland's Best Grade A Large Eggs*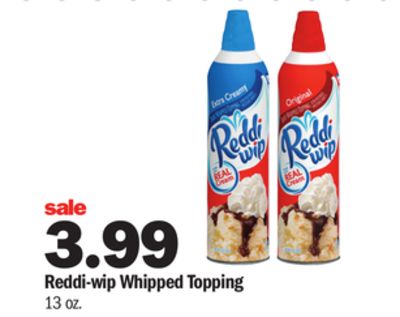 Reddi-wip Whipped Topping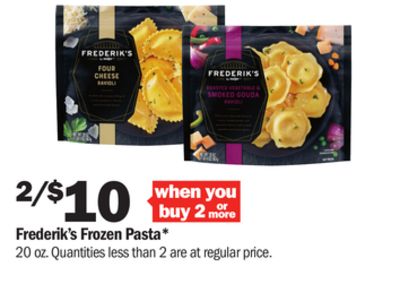 Frederik's Frozen Pasta*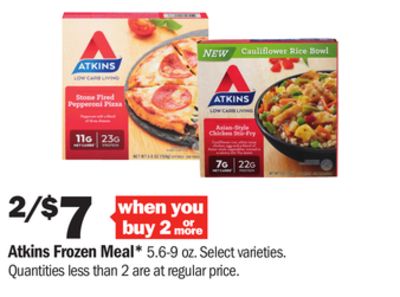 Atkins Frozen Meal*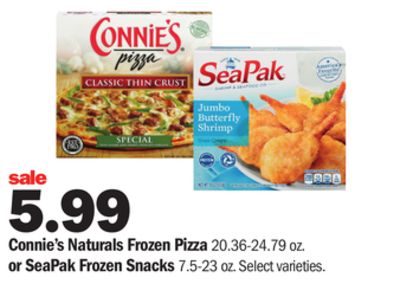 Connie's Naturals Frozen Pizza 20.36-24.79 oz. or SeaPak Frozen Snacks 7.5-23 oz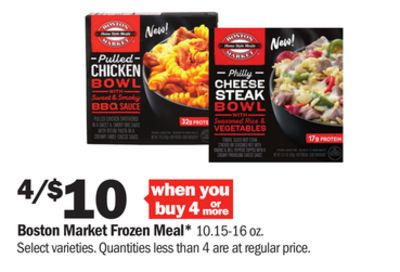 Boston Market Frozen Meal*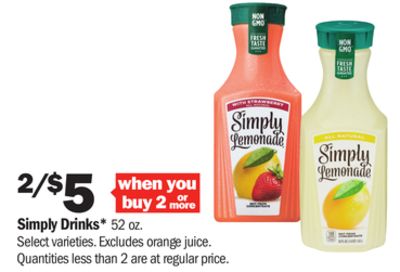 Simply Drinks*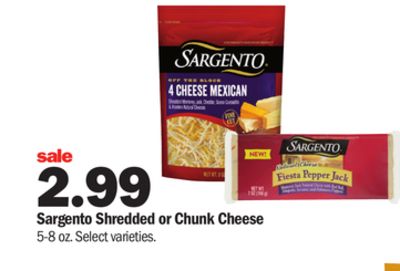 Sargento Shredded or Chunck Cheese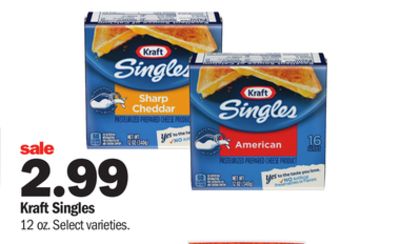 Kraft Singles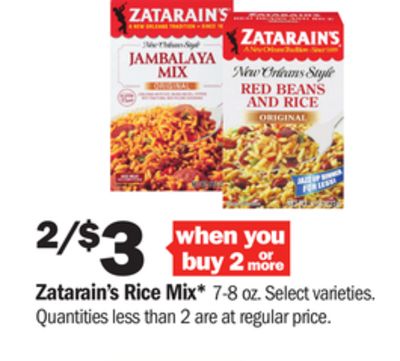 Zatarain's Rice Mix*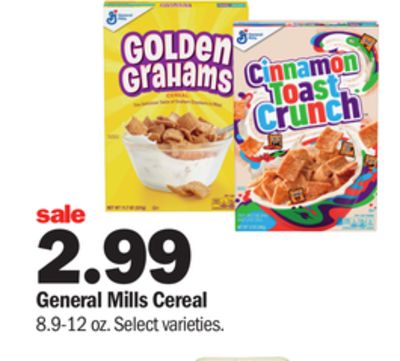 General Mills Cereal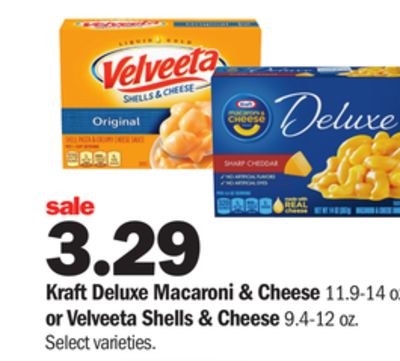 Kraft Deluxe Macaroni & Cheese 11.9-14 oz. or Velveeta Shells & Cheese 9.4-12 oz.
Post Cereal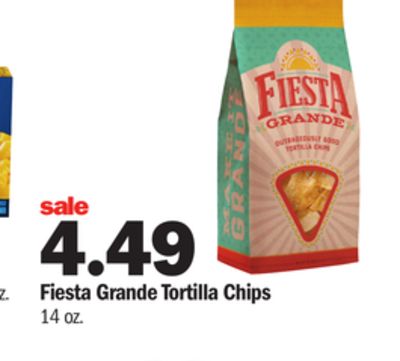 Fiesta Grande Tortilla Chips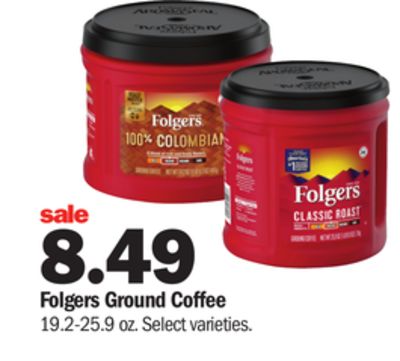 Folgers Ground Coffee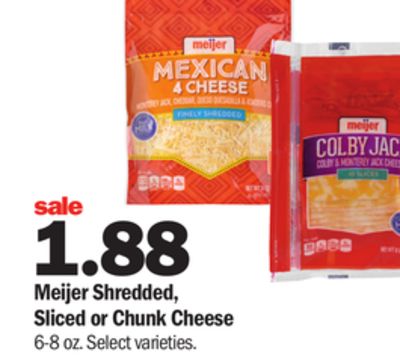 Meijer Shredded, Sliced or Chunk Cheese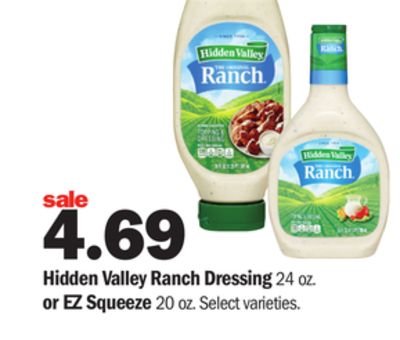 Hidden Valley Ranch Dressing 24 oz. or EZ Squeeze 20 oz.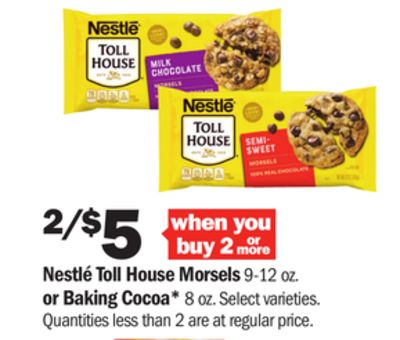 Nestle Toll House Morsels 9-12 oz. or Baking Cocoa* 8 oz.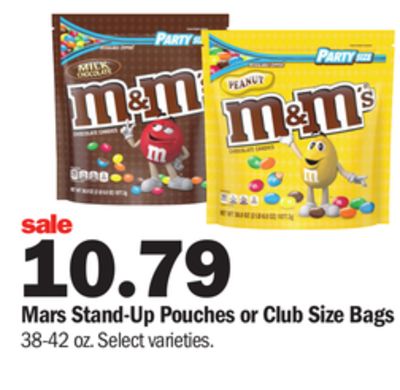 Mars Stand-Up Pouches or Club Size Bags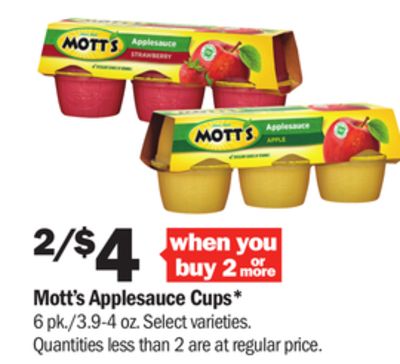 Mott's Applesauce Cups*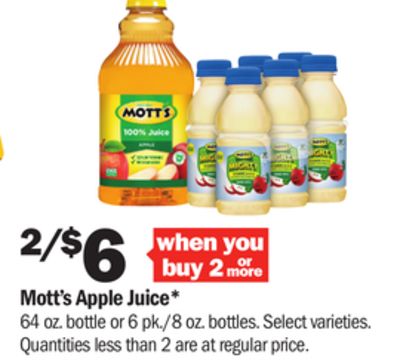 Mott's Apple Juice*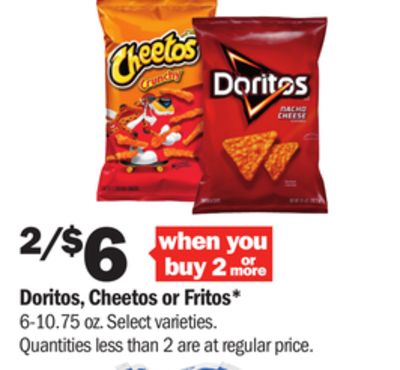 Doritos, Cheetos or Fritos*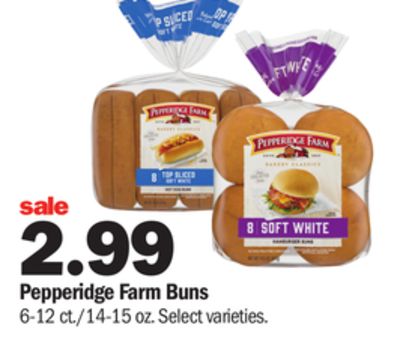 Pepperidge Farm Buns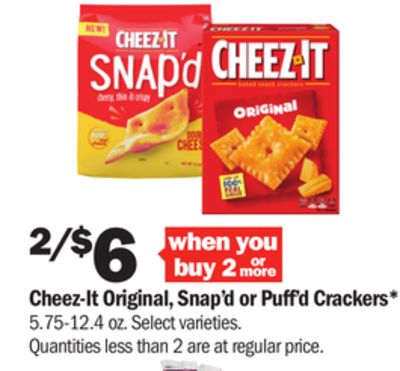 Cheez-It Original, Snap'd or Puff'd Crackers*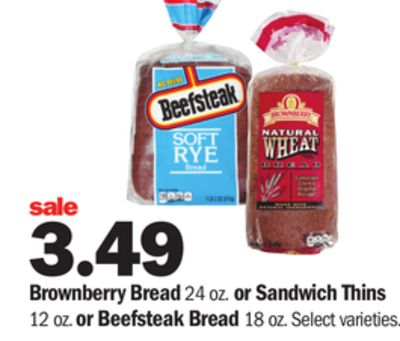 Brownberry Bread 24 oz. or Sandwich Thins 12 oz. or Beefsteak Bread 18 oz.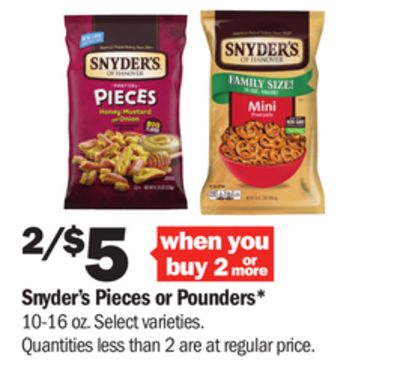 Snyder's Pieces or Pounders*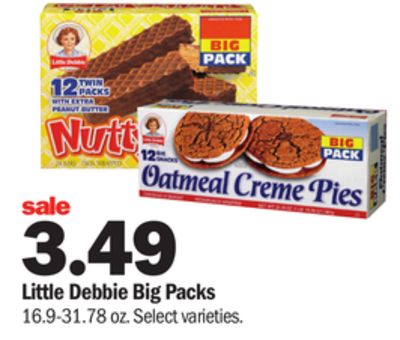 Little Debbie Big Packs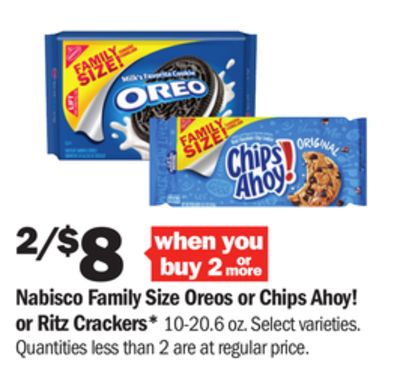 Nabisco Family Size Oreos or Chips Ahoy! or Ritz Crackers*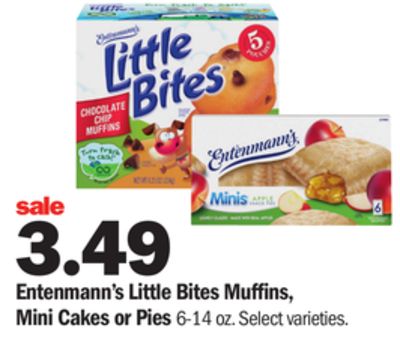 Entenmann's Little Bites Muffins, Mini Cakes or Pies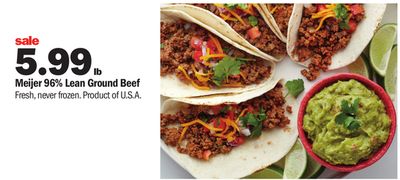 Meijer 96% Lean Ground Beef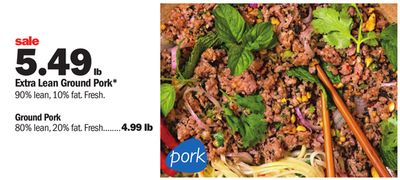 Extra Lean Ground Pork*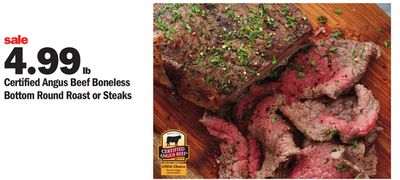 Certified Angus Beef Boneless Bottom Round Roast or Steaks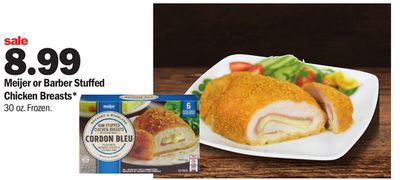 Meijer or Barber Stuffed Chicken Breasts*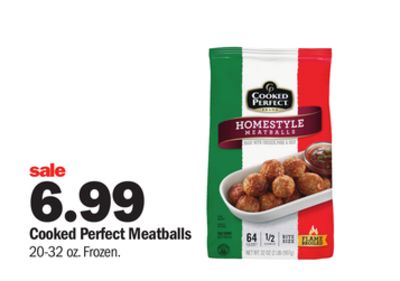 Cooked Perfect Meatballs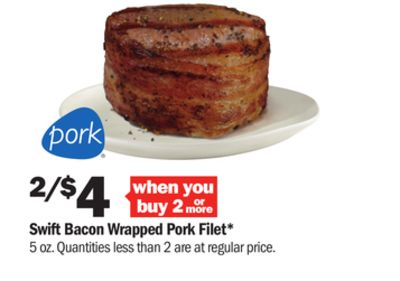 Swift Bacon Wrapped Pork Filet*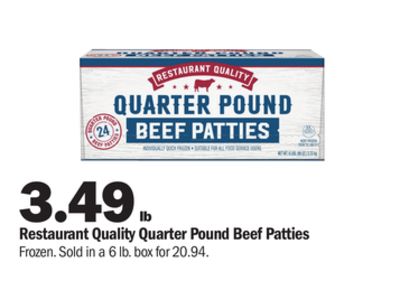 Restaurant Quality Quarter Pound Beef Patties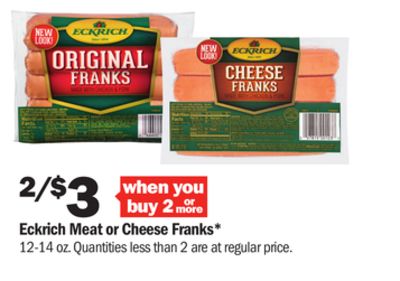 Eckrich Meat or Cheese Franks*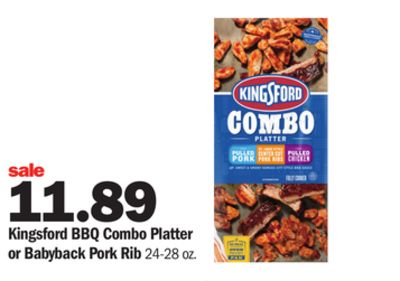 Kingsford BBQ Combo Platter or Babyback Pork Rib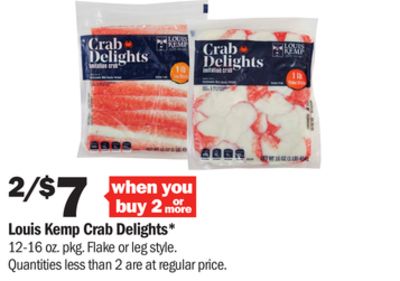 Louis Kemp Crab Delights*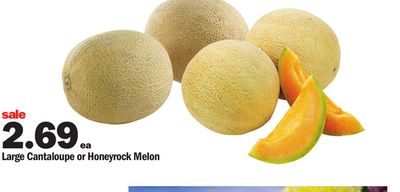 Large Cantaloupe or Honeyrock Melon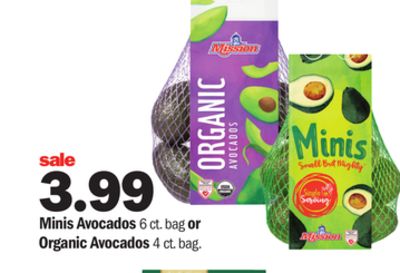 Minis Avocados 6 ct. bag or Organic Avocados 4 ct. bag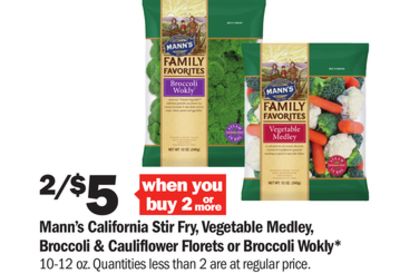 Mann's California Stir Fry, Vegetable Medley, Broccoli/Cauliflower Florets or Broccoli Wokly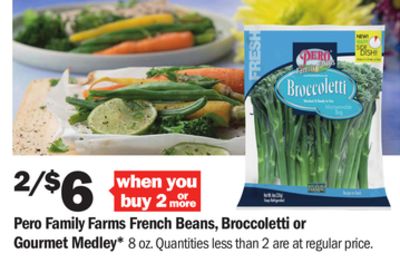 Pero Family Farms French Beans, Broccoletti or Gourmet Medley*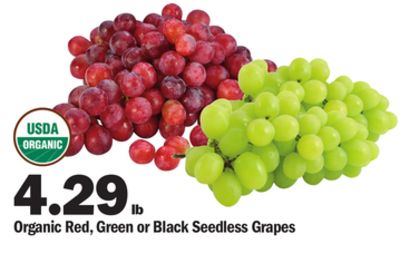 Organic Red, Green or Black Seedless Grapes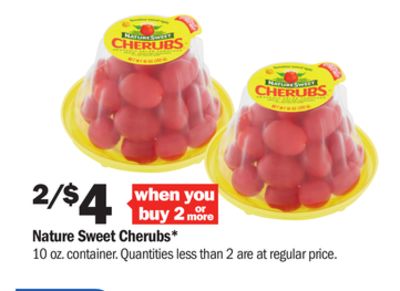 Nature Sweet Cherubs*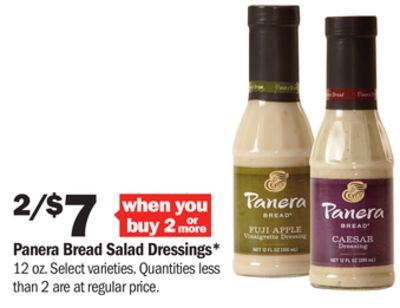 Panera Bread Salad Dressings*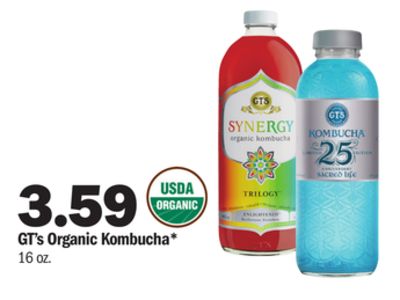 GT's Organic Kombucha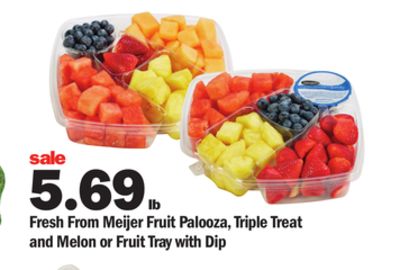 Fresh From Meijer Fruit Palooza, Fruit Tray with Dip or Triple & Melon Tray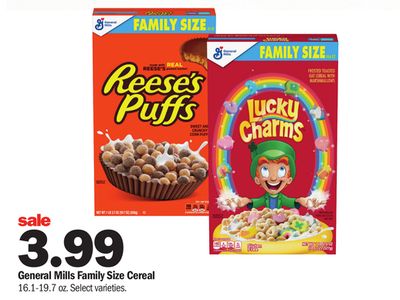 General Mills Family Size Cereal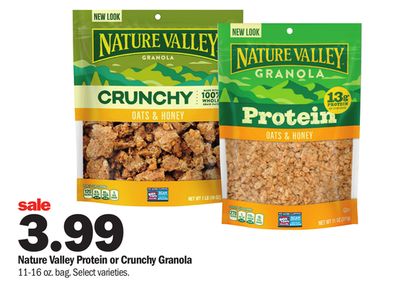 Nature Valley Protein or Crunchy Granola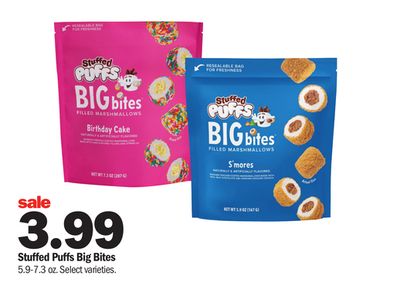 Stuffed Puffs Big Bites
General Mills Cheerios or Chex Cereal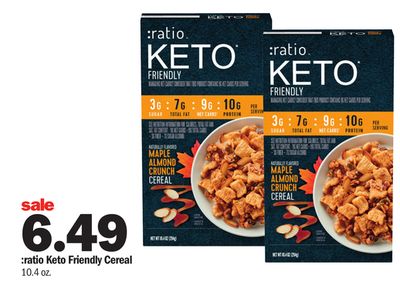 :ratio Keto Friendly Cereal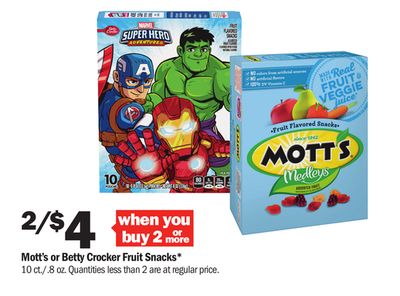 Mott's or Betty Crocker Fruit Snacks*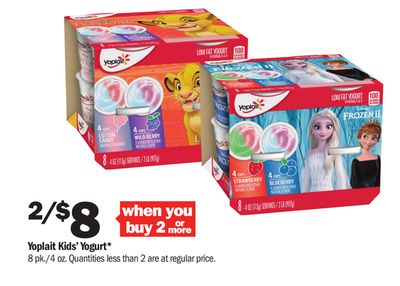 Yoplait Kids Yogurt*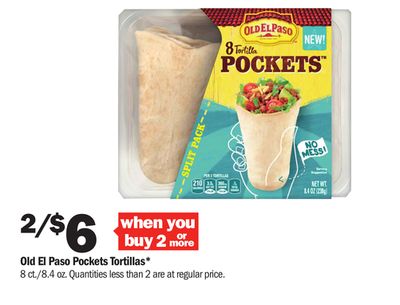 Old El Paso Pockets Tortillas*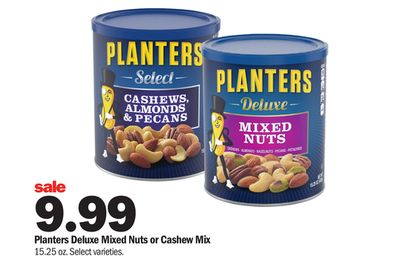 Planters Deluxe Mixed Nuts or Cashew Mix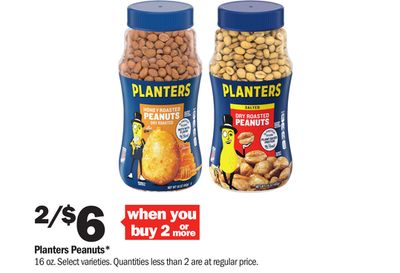 Planters Peanuts*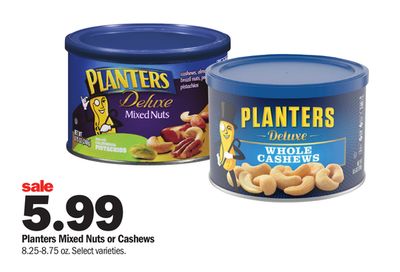 Planters Mixed Nuts or Cashews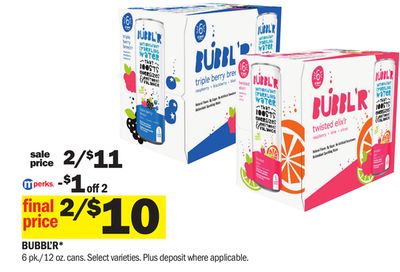 BUBBL'R*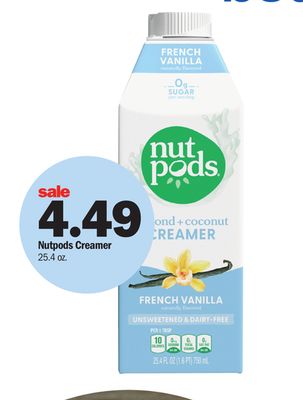 Nutpods Creamer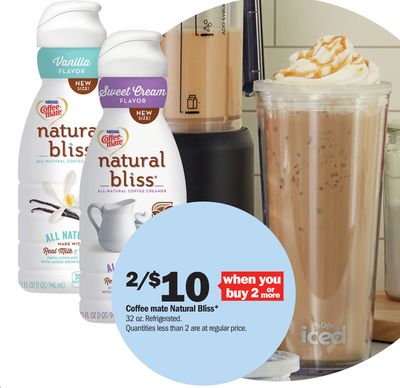 Coffee mate Natural Bliss*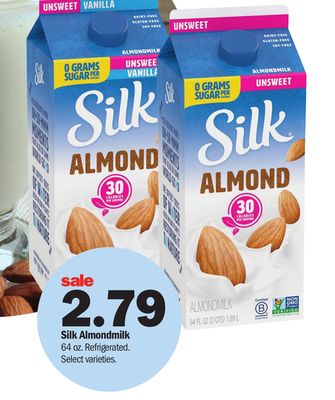 Silk Almondmilk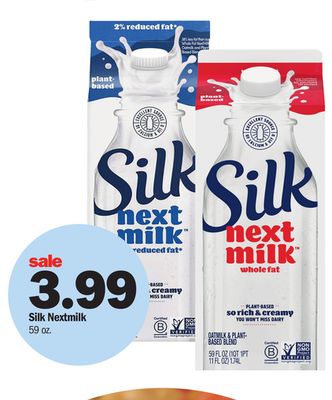 Silk Nextmilk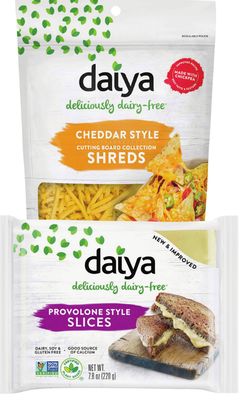 Daiya Dairy Free Shredded or Sliced Cheese 7.1-7.8 oz. or Cream Cheese Spread 8 oz.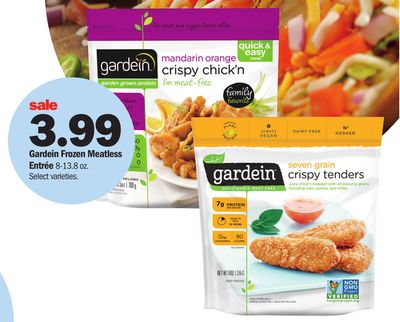 Gardein Frozen Meatless Entrée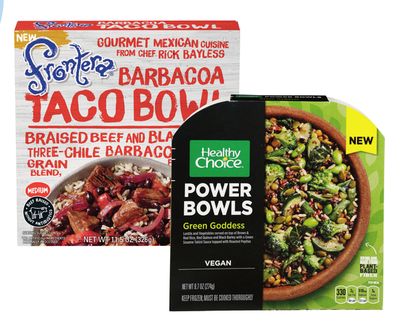 Healthy Choice, Frontera, Evol, or P.F. Chang's Frozen Meals*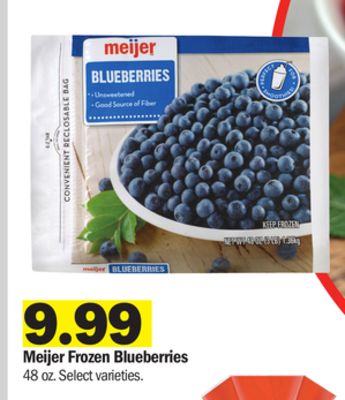 Meijer Frozen Blueberries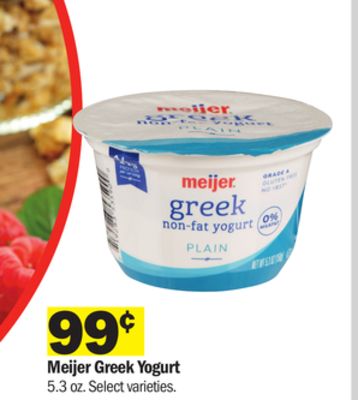 Meijer Greek Yogurt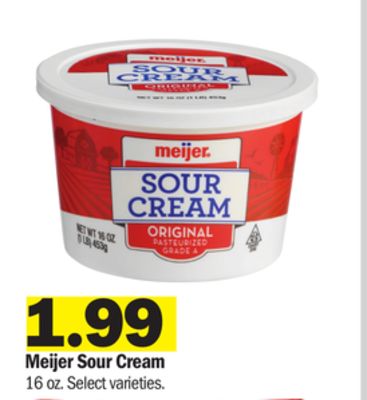 Meijer Sour Cream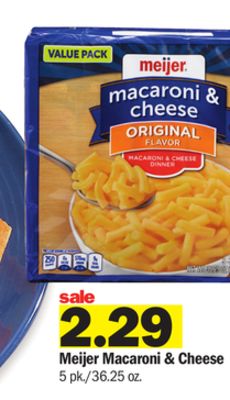 Meijer Macaroni & Cheese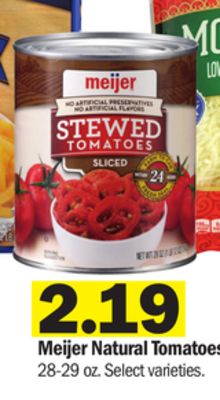 Meijer Natural Tomatoes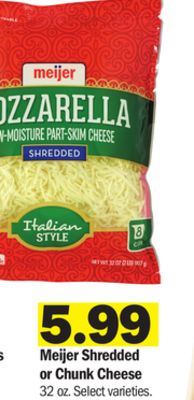 Meijer Shredded or Chunk Cheese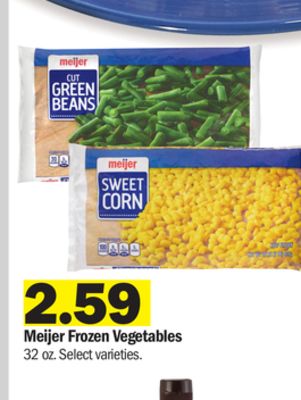 Meijer Frozen Vegetables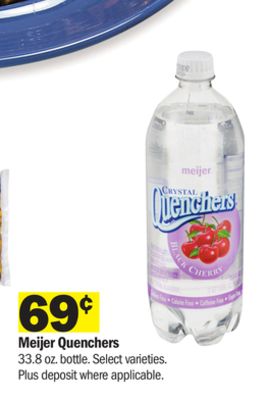 Meijer Quenchers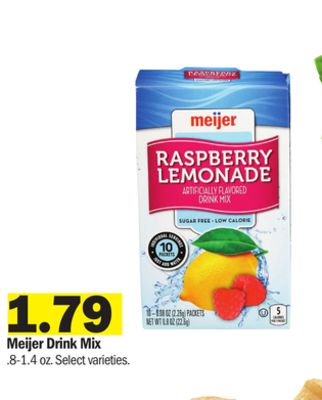 Meijer Drink Mix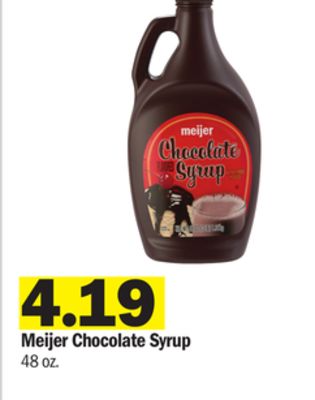 Meijer Chocolate Syrup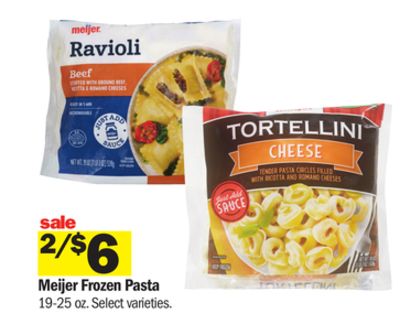 Meijer Frozen Pasta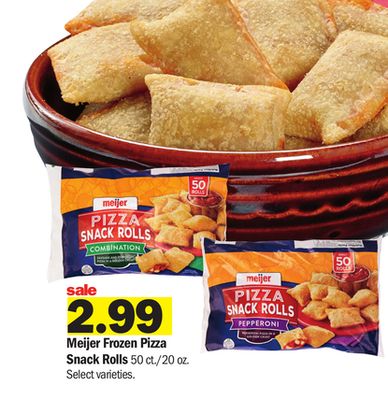 Meijer Frozen Pizza Snack Rolls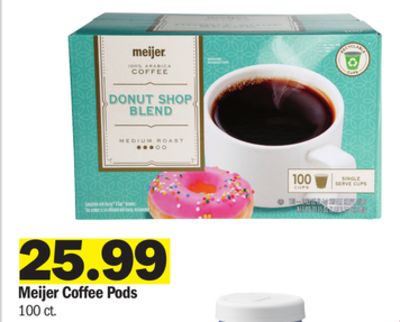 Meijer Coffee Pods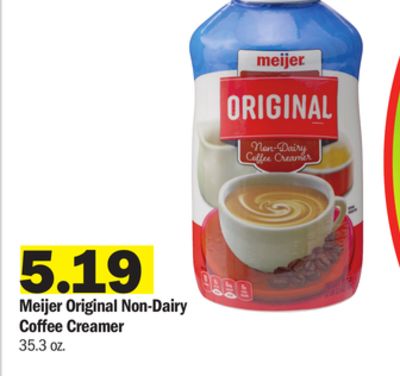 Meijer Original Non-Dairy Coffee Creamer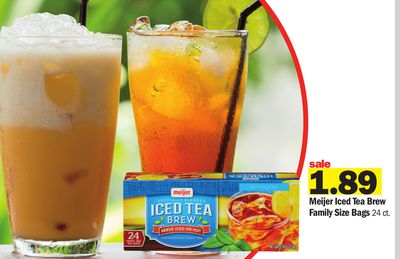 Meijer Iced Tea Brew Family Size Bags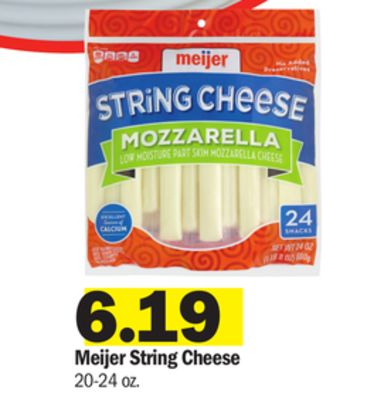 Meijer String Cheese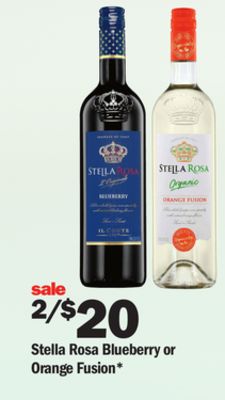 Stella Rosa Blueberry or Orange Fusion*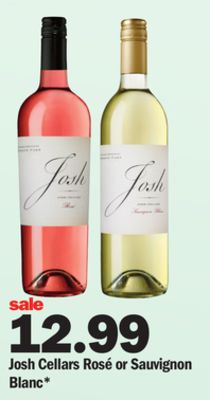 Josh Cellars Rose or Sauvignon Blanc*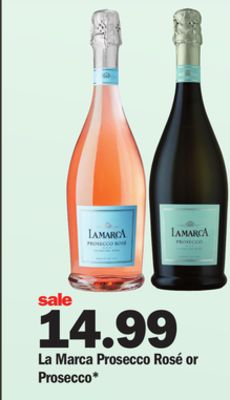 La Marca Prosecco Rosé or Prosecco*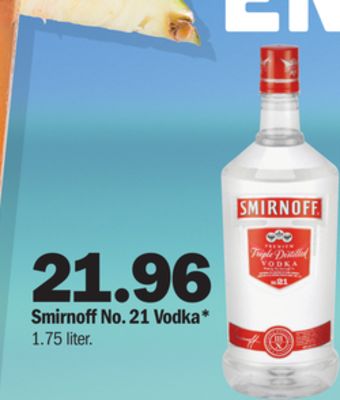 Smirnoff No. 21 Vodka*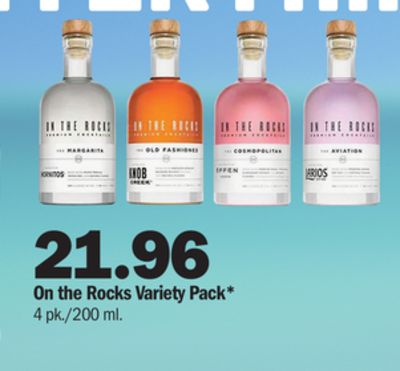 On the Rocks Variety Pack*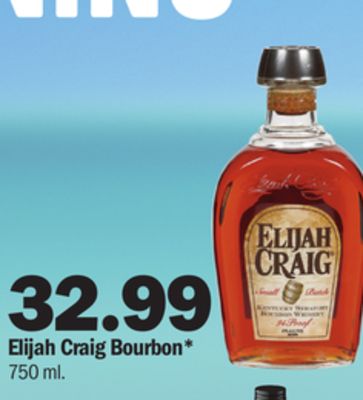 Elijah Craig Bourbon*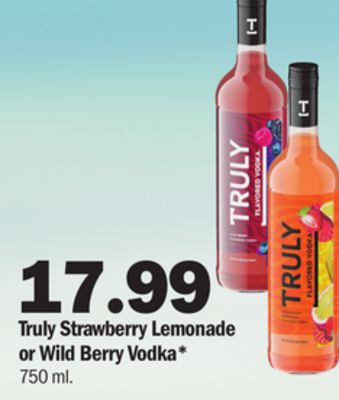 Truly Strawberry Lemonade or Wild Berry Vodka*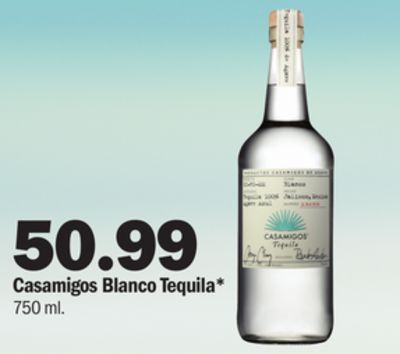 Casamigos Blanco Tequila*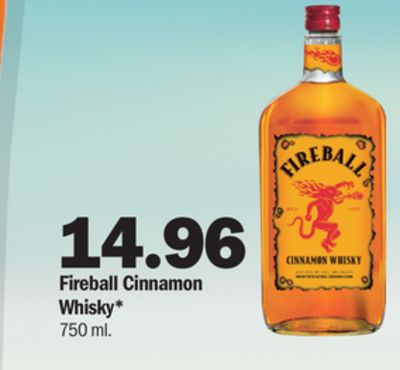 Fireball Cinnamon Whisky*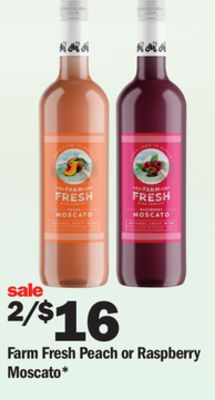 Farm Fresh Peach or Raspberry Moscato*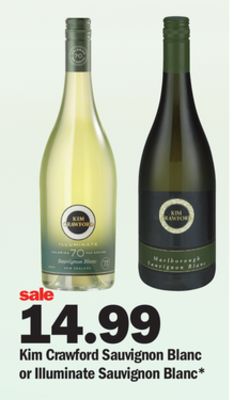 Kim Crawford Sauvignon Blanc or Illuminate Sauvignon Blanc*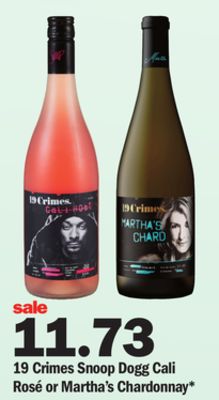 19 Crimes Snoop Dogg Cali Rosé or Martha's Chardonnay*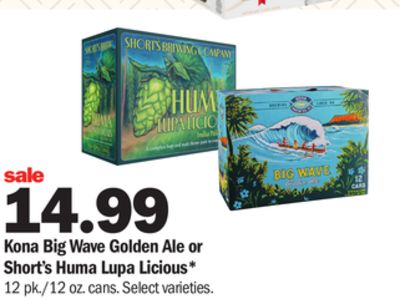 Kona Big Wave Golden Ale or Short's Huma Lupa Licious*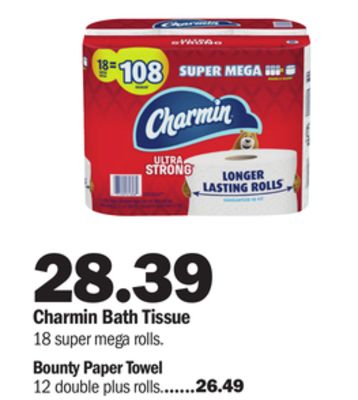 Charmin Bath Tissue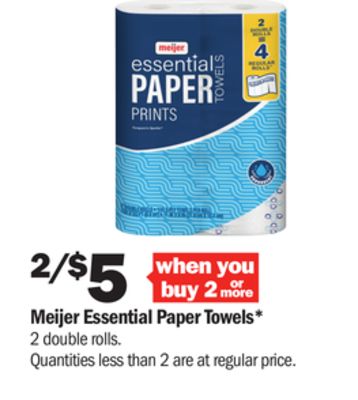 Meijer Essential Paper Towels*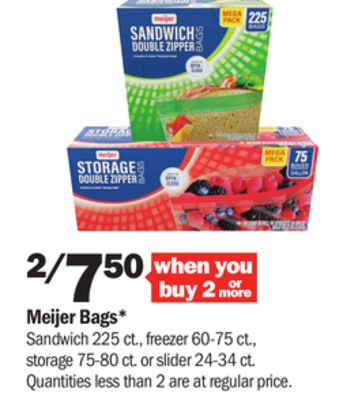 Meijer Bags*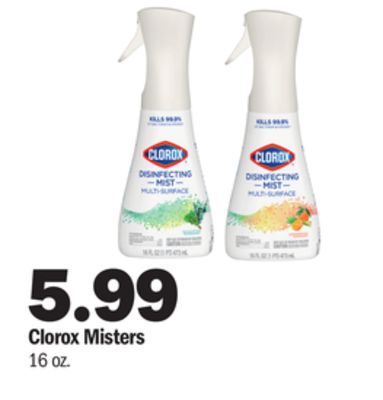 Clorox Misters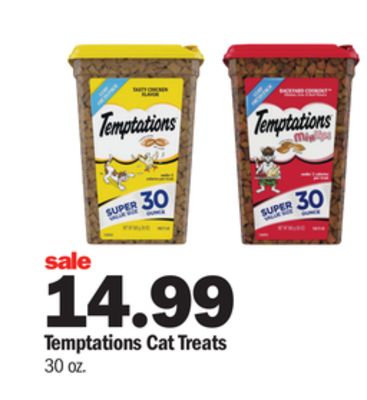 Temptations Cat Treats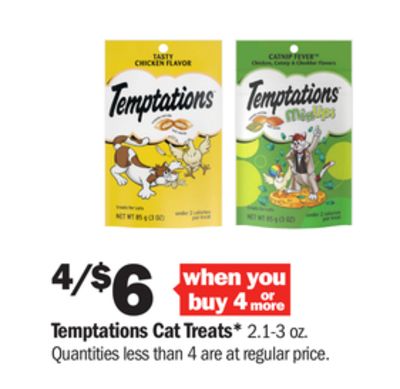 Temptations Cat Treats*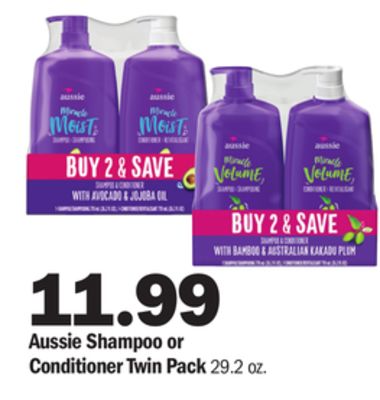 Aussie Shampoo or Conditioner Twin Pack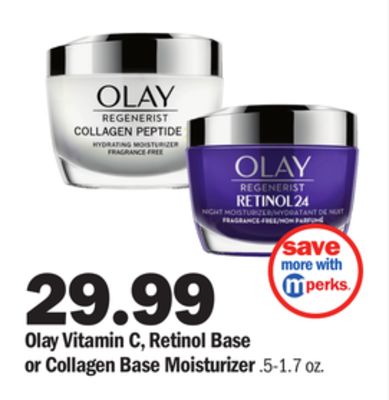 Olay Vitamin C, Retinol Base or Collagen Base Moisturizer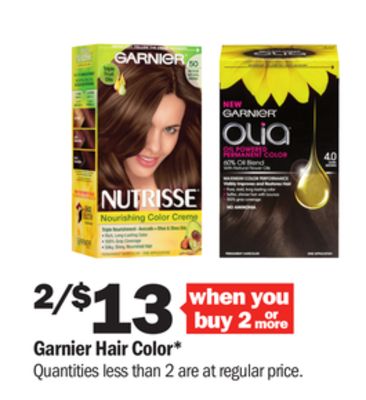 Garnier Hair Color*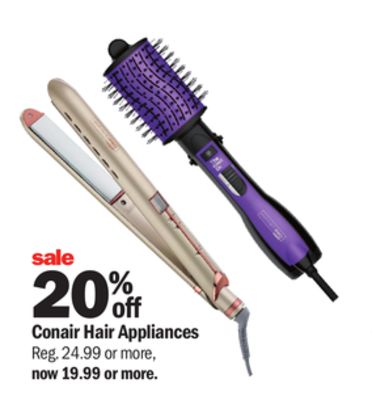 Conair Hair Appliances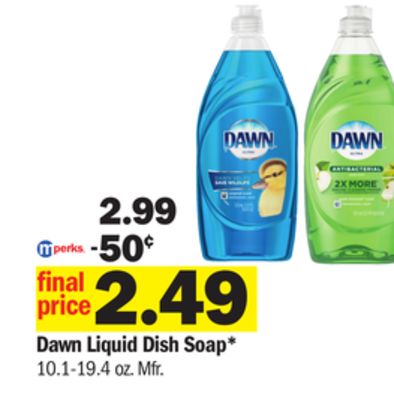 Dawn Liquid Dish Soap*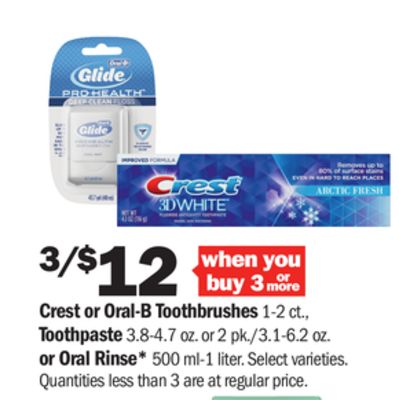 Crest or Oral B Toothbrush 1-2 ct., Toothpaste 3.8-4.7 oz, 2/3.1-2/6.2 oz., Oral Rinse* 500 ml-1 Liter.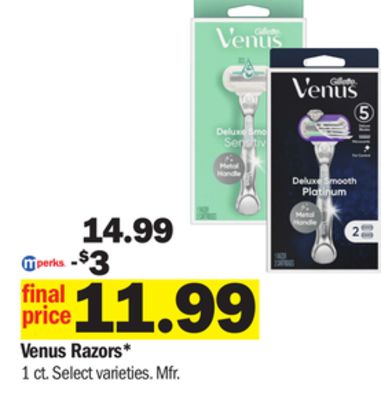 Venus Razors*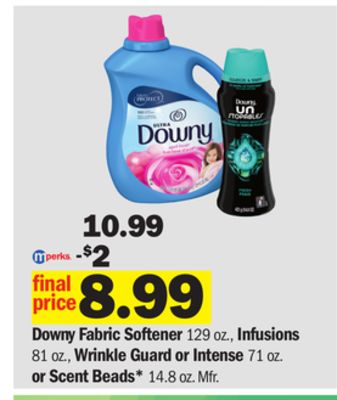 Downy Fabric Softener 129 oz., Infusions 81 oz., Wrinkle Guard or Intense 71 oz, or Scent Beads* 14.8 oz. Mfr.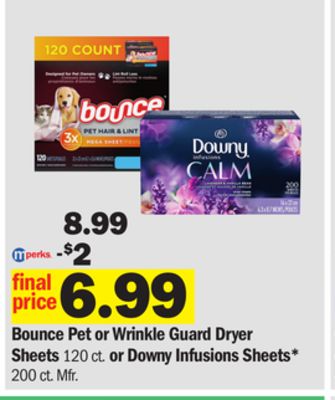 Bounce Pet or Wrinkle Guard Dryer Sheets 120 ct. or Downy Infusions Sheets* 200 ct.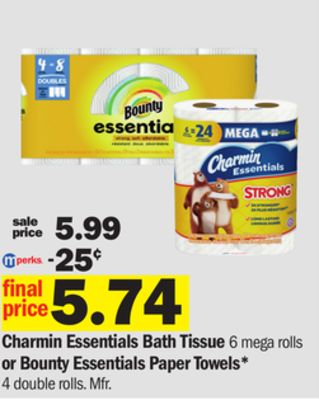 Charmin Essentials Bath Tissue 6 mega rolls or Bounty Essentials Paper Towels* 4 double rolls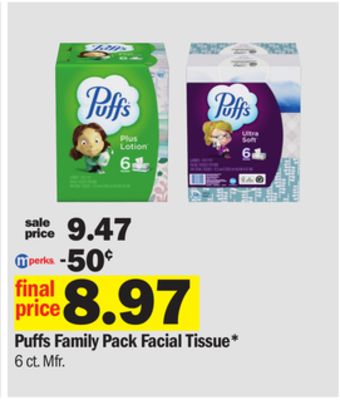 Puffs Family Pack Facial Tissue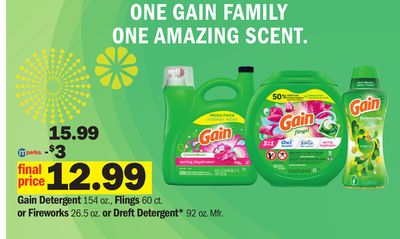 Gain Detergent 154 oz., Flings 60 ct. or Fireworks 26.5 oz. or Dreft Detergent* 92 oz.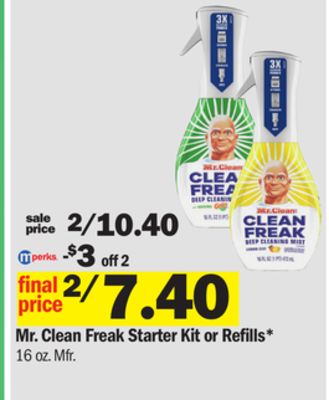 Mr. Clean Freak Starter Kit or Refills*
Dawn Wipes*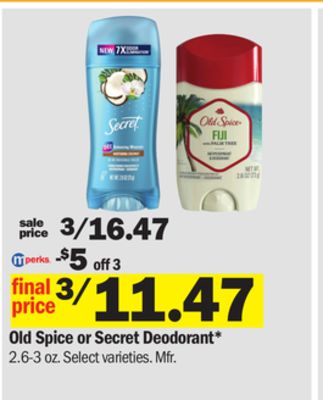 Old Spice or Secret Deodorant*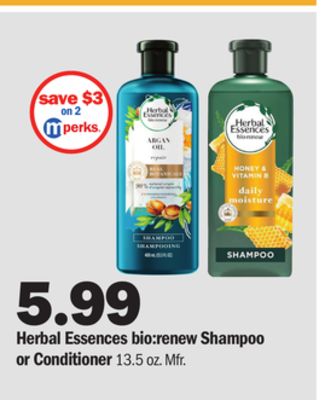 Herbal Essences Bio:Renew Shampoo and Conditioner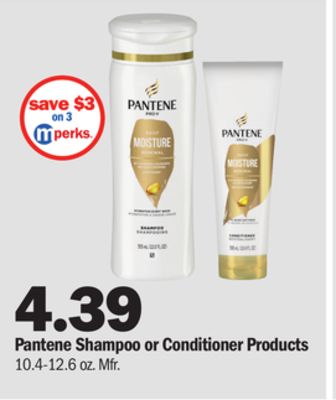 Pantene Shampoo or Conditioner Products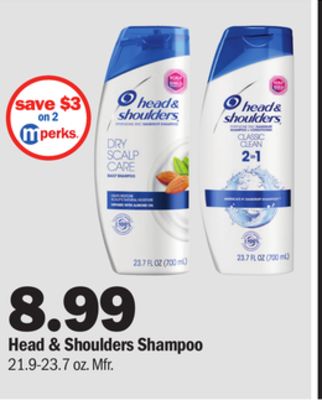 Head & Shoulders Shampoo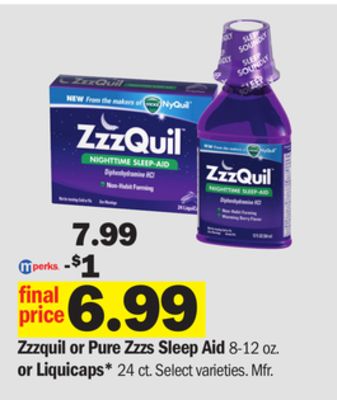 Zzzquil or Pure Zzzs Sleep Aid 8-12 oz. or Liquicaps* 24 ct.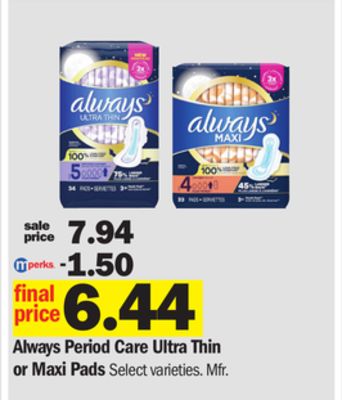 Always Period Care Ultra Thin or Maxi Pads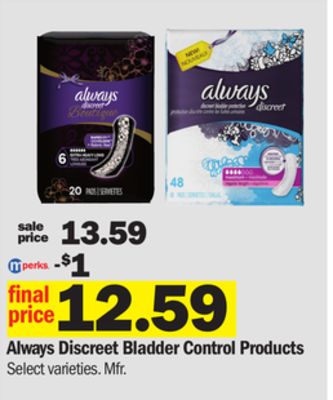 Always Discreet Bladder Control Products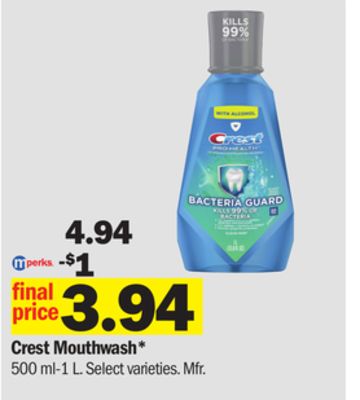 Crest Mouthwash*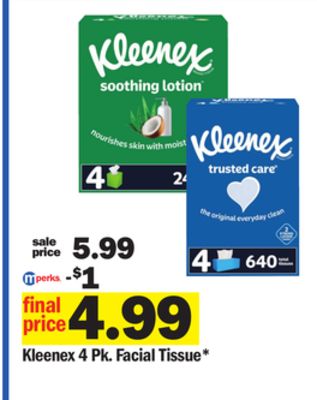 Kleenex 4 Pk. Facial Tissue*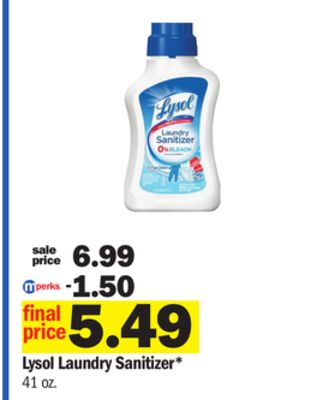 Lysol Laundry Sanitizer*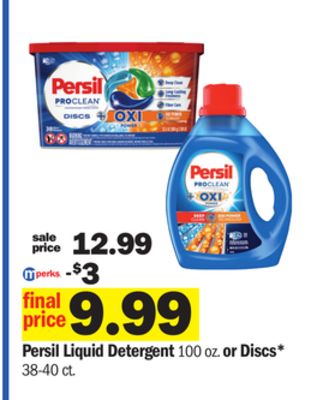 Persil Liquid Detergent 100 oz. or Discs* 38-40 ct.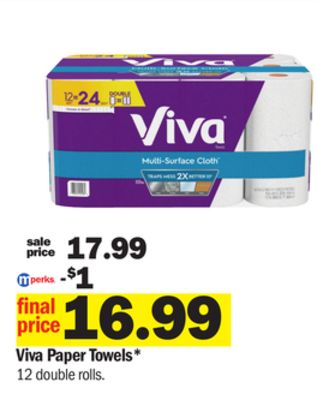 Viva Paper Towels*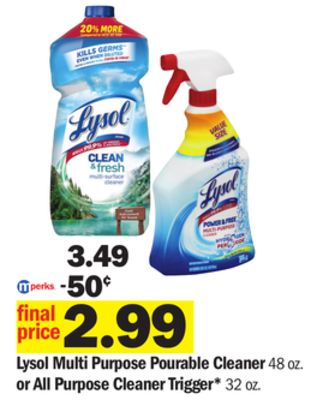 Lysol Multi Purpose Pourable Cleaner 48 oz or All Purpose Cleaner Trigger* 32 oz.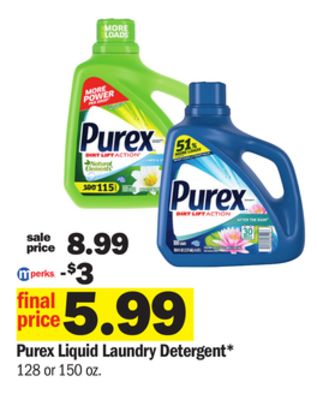 Purex Liquid Laundry Detergent*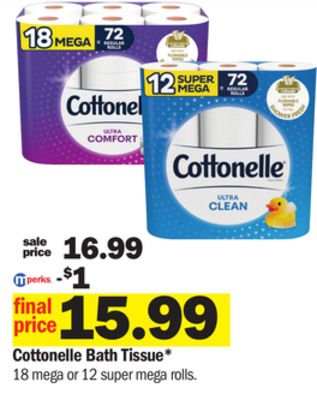 Cottonelle Bath Tissue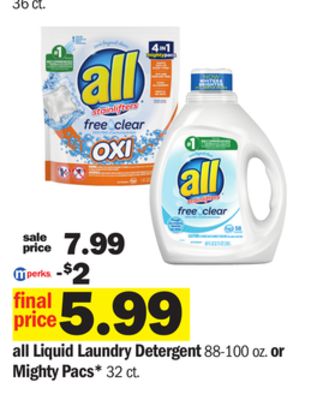 all Liquid Laundry Detergent 88 -100 oz. or Mighty Pacs* 32 ct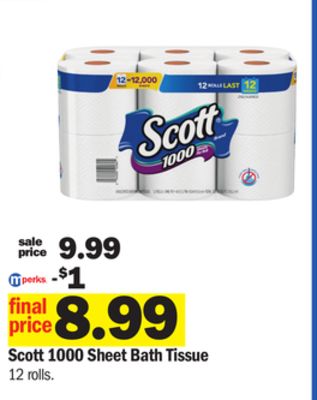 Scott 1000 Sheet Bath Tissue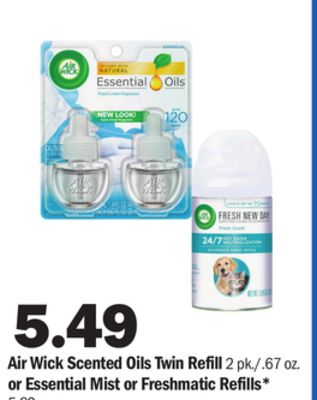 Air Wick Scented Oils Twin Refill 2 pk./.67 oz. or Essential Mist or Freshmatic Refills* 5.89 oz.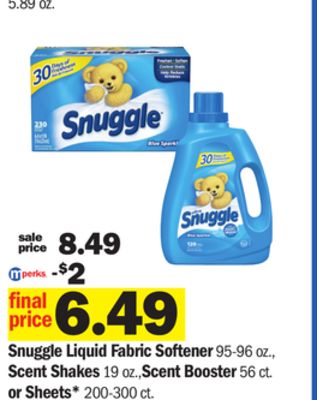 Snuggle Liquid Fabric Softener 95-96 oz., Scent Shakes 19 oz. or Scent Booster 56 ct. or Sheets* 200-230ct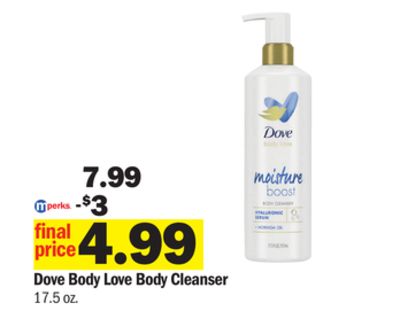 Dove Body Love Body Cleanser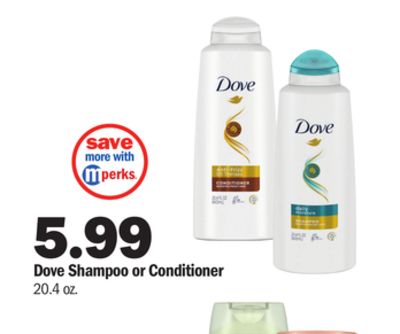 Dove Shampoo or Conditioner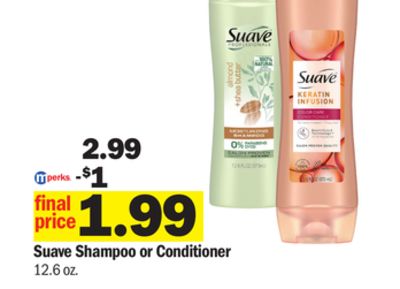 Suave Shampoo or Conditioner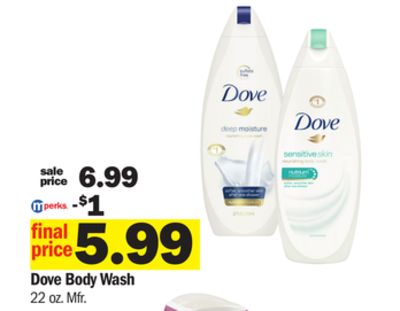 Dove Body Wash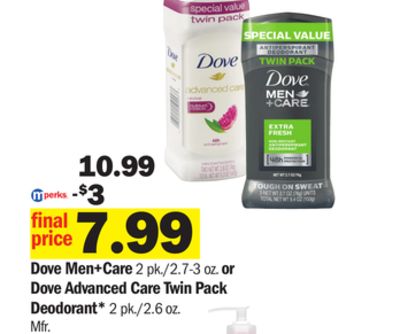 Dove Men+Care 2 pk./2.7-3 oz. or Dove Advanced Care Twin Pack Deodorant* 2 pk./2.6 oz.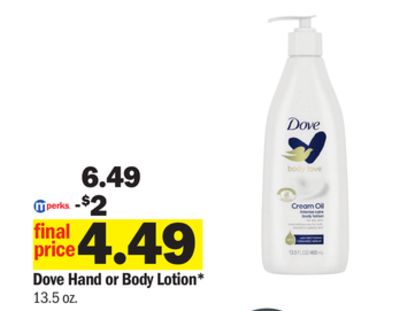 Dove Hand or Body Lotion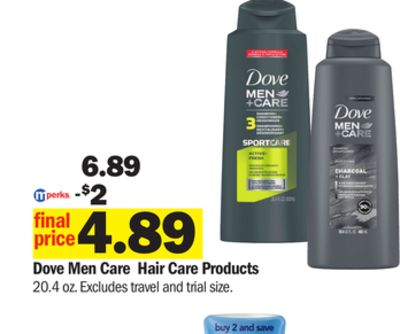 Dove Men Care Hair Care Products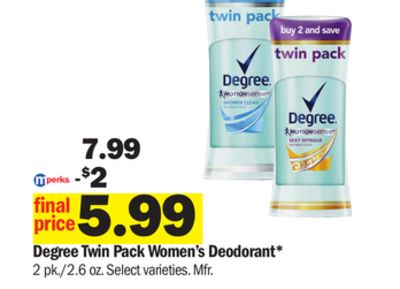 Degree Twin Pack Women's Deodorant*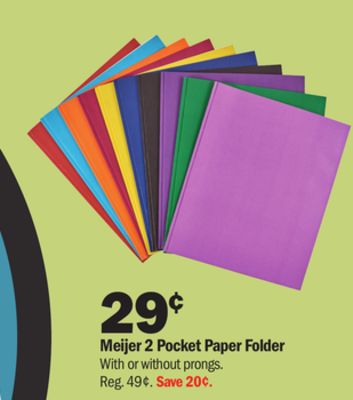 Meijer 2 Pocket Paper Folder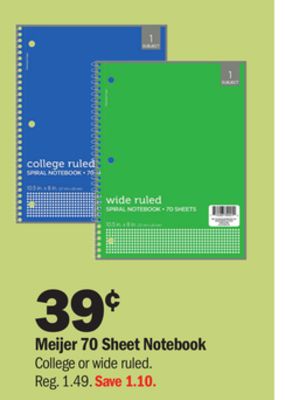 Meijer 70 Sheet Notebook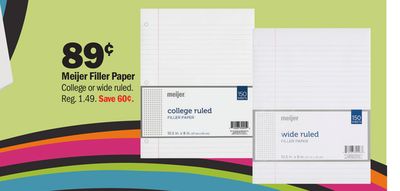 Meijer Filler Paper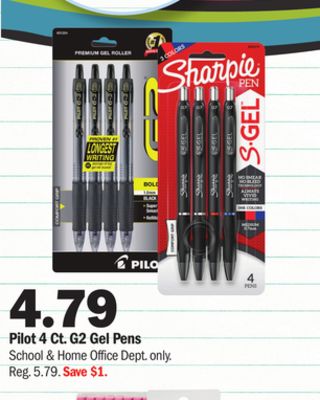 Pilot 4 Ct. G2 Gel Pens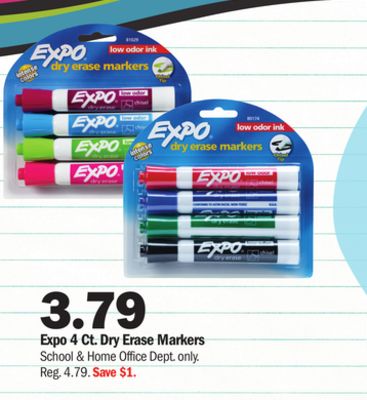 Expo 4 Ct. Dry Erase Markers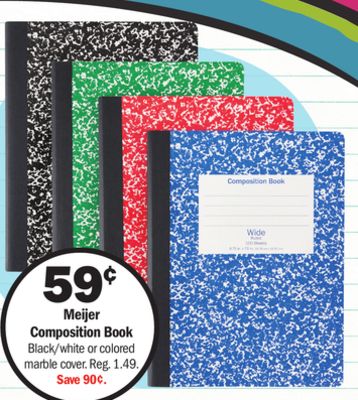 Meijer Composition Book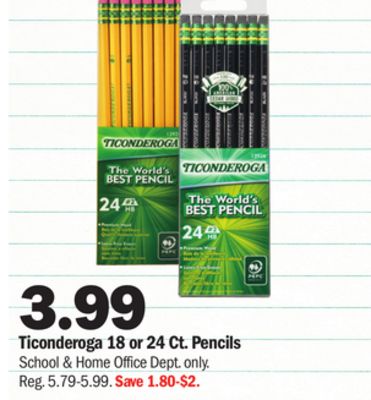 Ticonderoga 18 or 24 Ct. Pencils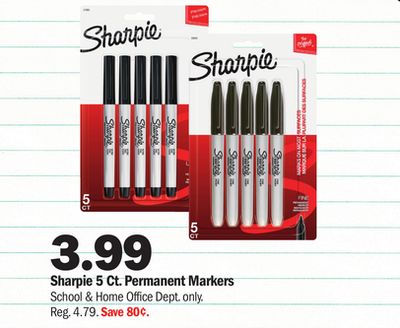 Sharpie 5 Ct. Permanent Markers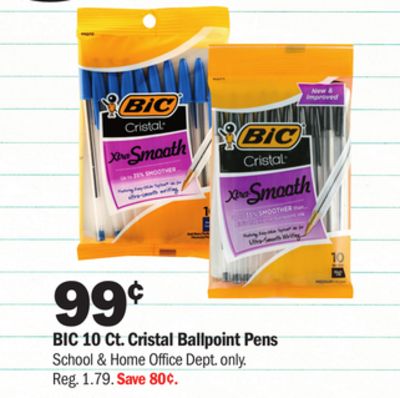 BIC 10 Ct. Cristal Ballpoint Pens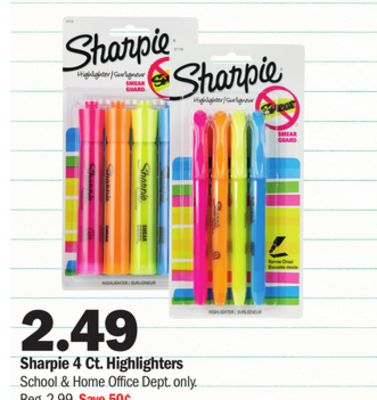 Sharpie 4 Ct. Highlighters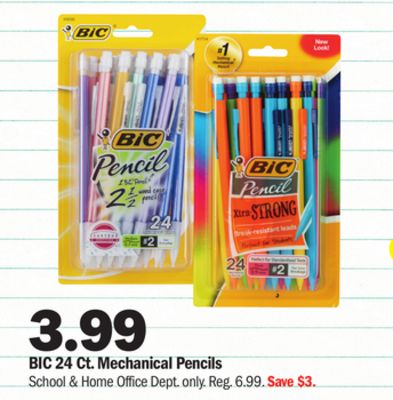 BIC 24 Ct. Mechanical Pencils*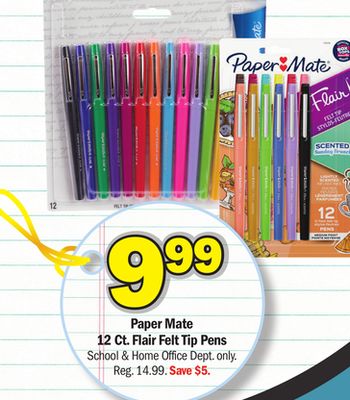 Paper Mate 12 Ct. Flair Felt Tip Pens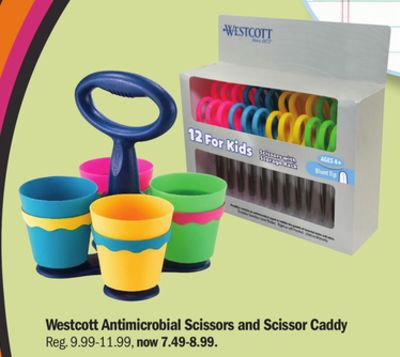 Westcott Antimicrobial Scissors and Scissor Caddy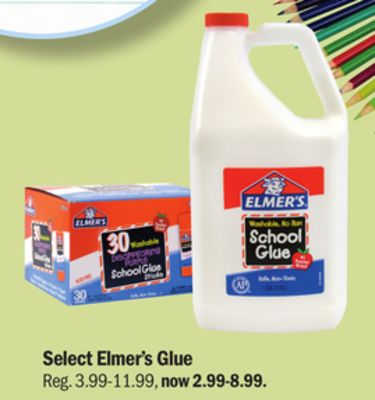 Select Elmer's Glue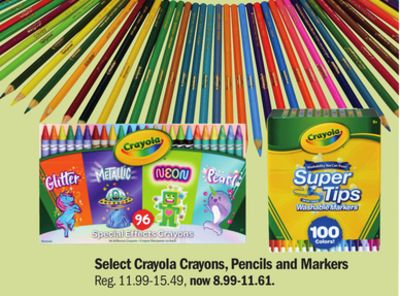 Select Crayola Crayons, Pencils and Markers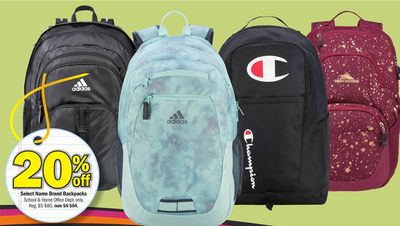 Select Name Brand Backpacks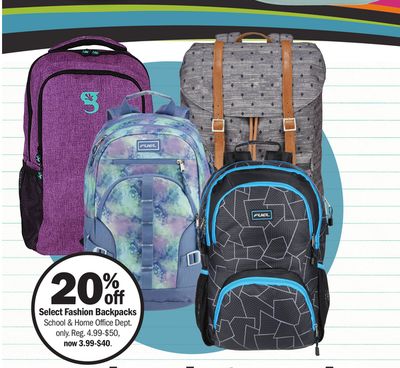 Select Fashion Backpacks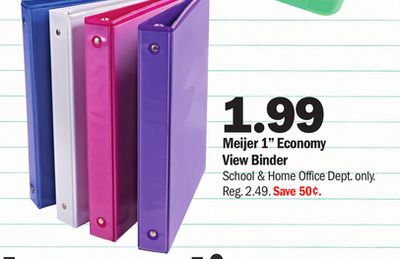 Meijer 1" Economy View Binder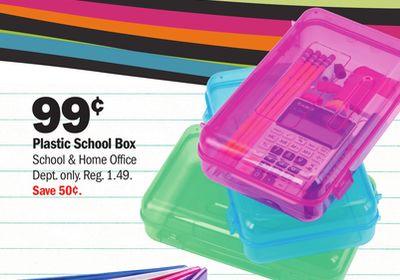 Plastic School Box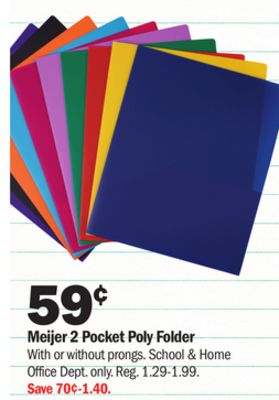 Meijer 2 Pocket Poly Folder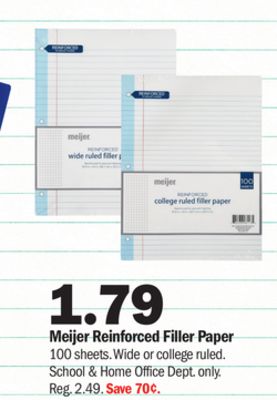 Meijer Reinforced Filler Paper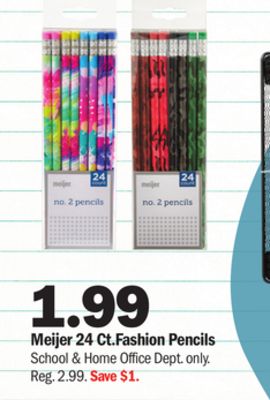 Meijer 24 Ct. Fashion Pencils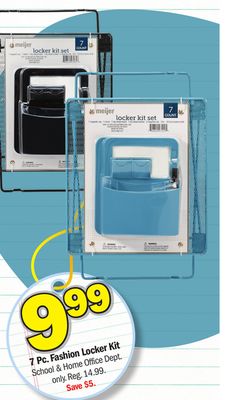 7 Pc. Fashion Locker Kit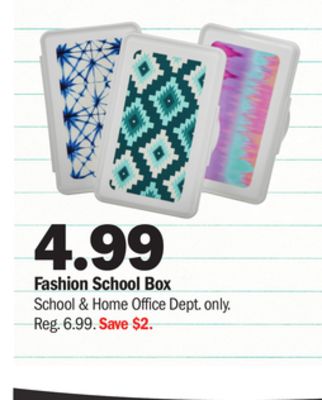 Fashion School Box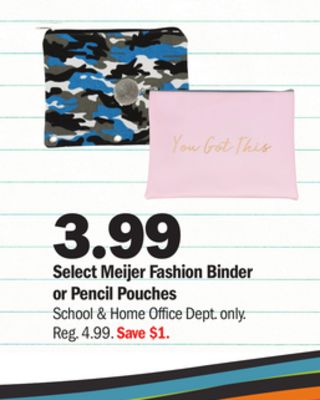 Select Meijer Fashion Binder or Pencil Pouches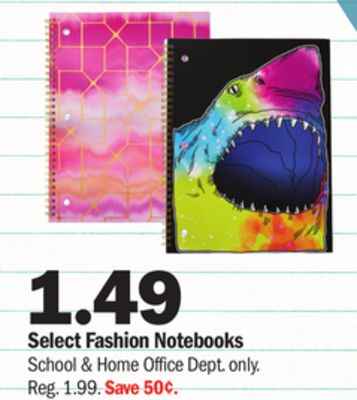 Select Fashion Notebooks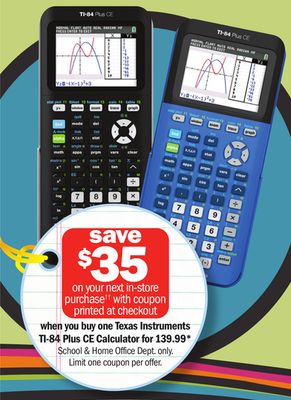 Texas Instruments TI-84 Plus CE Calculator*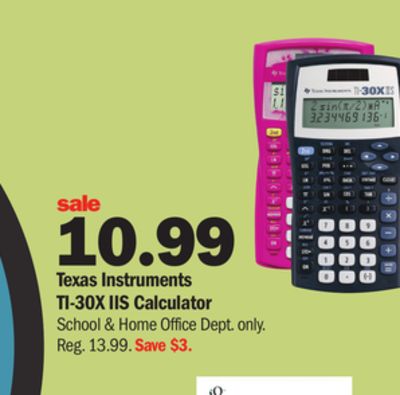 Texas Instruments TI-30X IIS Calculator
Fit and Fresh Lunch Bags*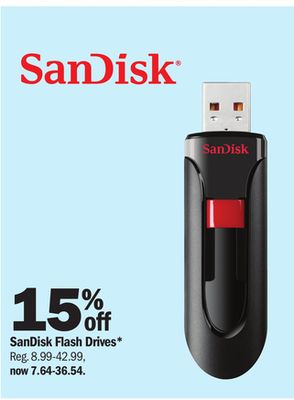 SanDisk Flash Drive*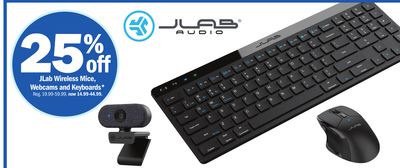 JLab Wireless Mice, Webcam and Keyboard*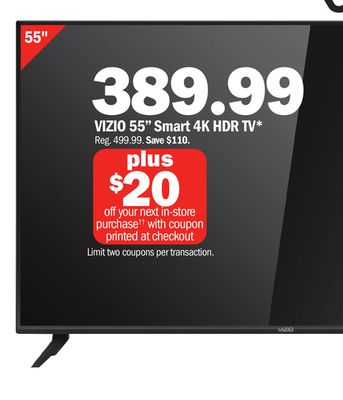 VIZIO 55" Smart 4K HDR TV*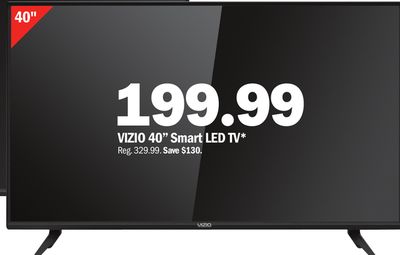 VIZIO 40" Smart LED TV*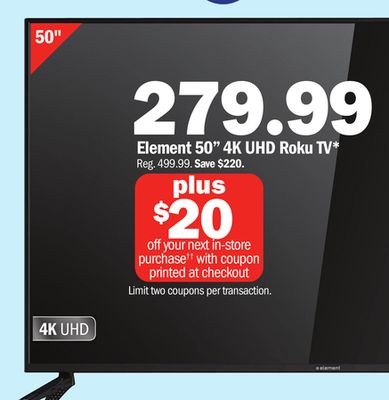 Element 50" 4K UHD Roku TV*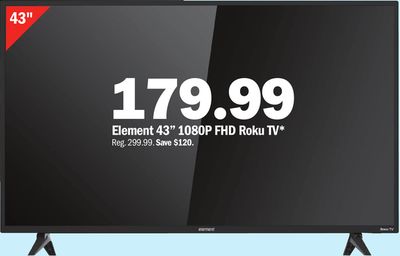 Element 43" 1080P FHD Roku TV*

Element Sound Bars*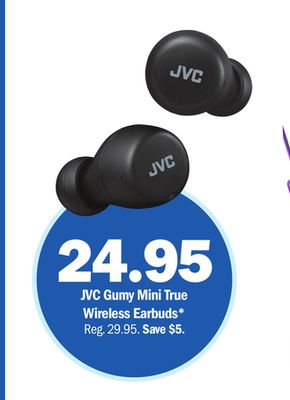 JVC Gumy Mini True Wireless Earbuds*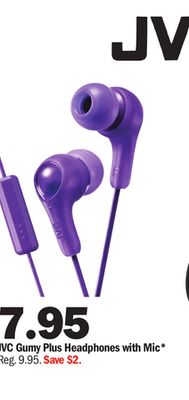 JVC Gumy Plus Headphones with Mic*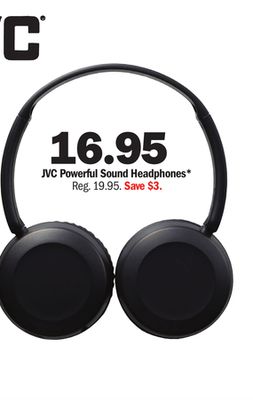 JVC Powerful Sound Headphones*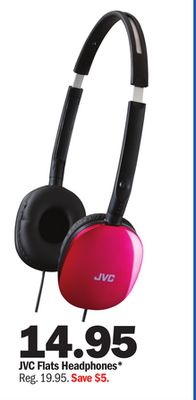 JVC Flats Headphones*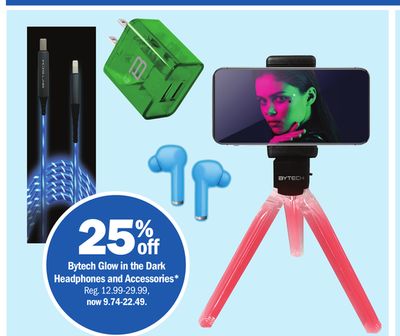 Bytech Glow in the Dark Headphones and Accessories*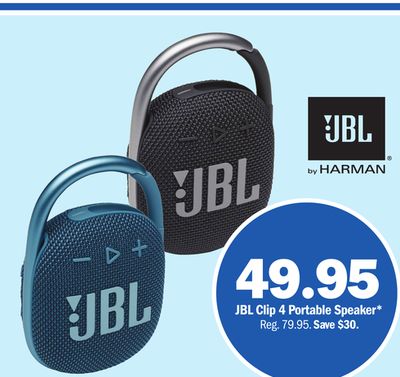 JBL Clip 4 Portable Speaker*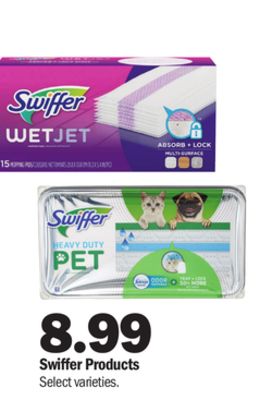 Swiffer Products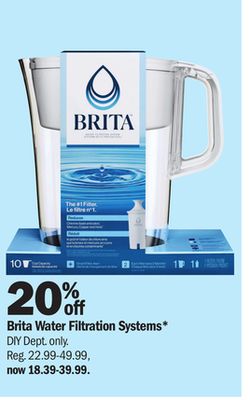 Brita Water Filtration Systems*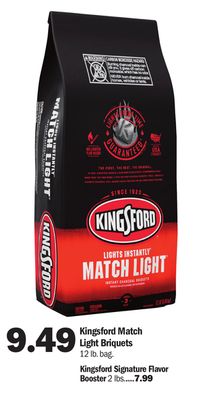 Kingsford Match Light Briquets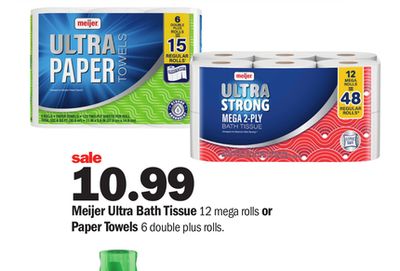 Meijer Ultra Bath Tissue 12 mega rolls or Paper Towels 6 double plus rolls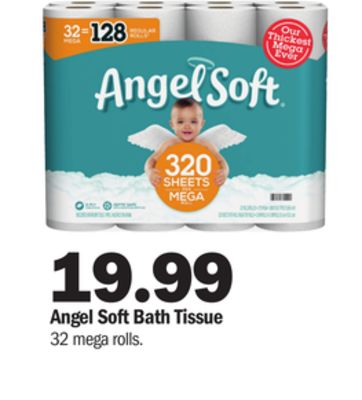 Angel Soft Bath Tissue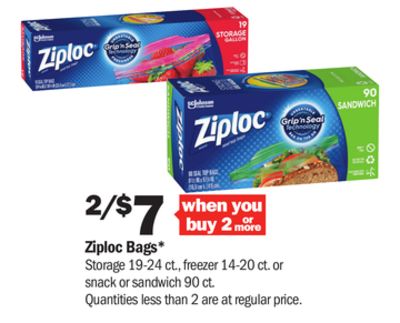 Ziploc Bags*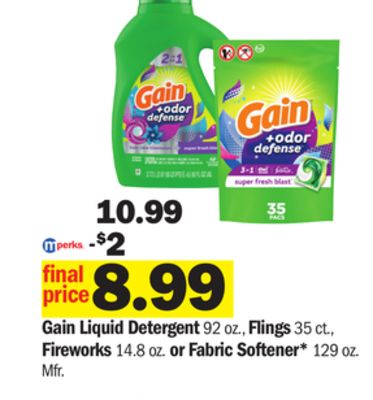 Gain Liquid Detergent 92 oz., Flings 35 ct., Fireworks 14.8 oz. or Fabric Softener* 129 oz.
Vlasic Pickle Spears or Bread & Butter Chips 24 oz. or Stackers or Sweet Cherkins 16 oz.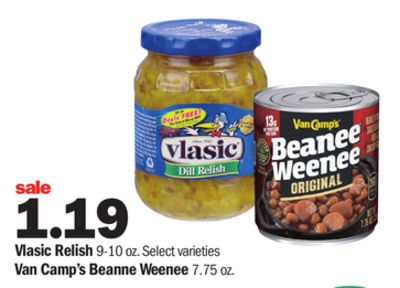 Vlasic Relish 9-10 oz. or Van Camp's Beanne Weenee 7.75 oz.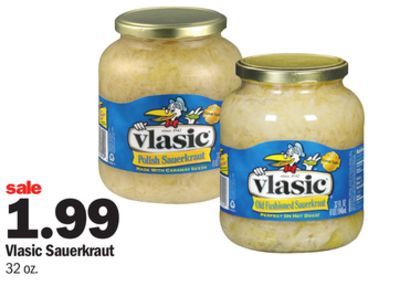 Vlasic Sauerkraut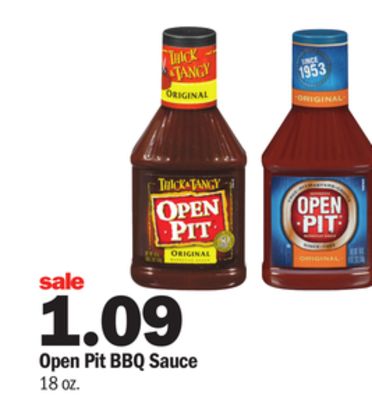 Open Pit BBQ Sauce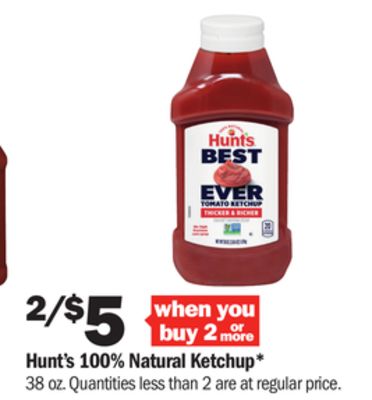 Hunt's 100% Natural Ketchup*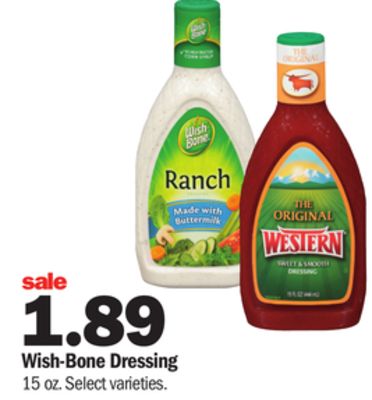 Wish-Bone Dressing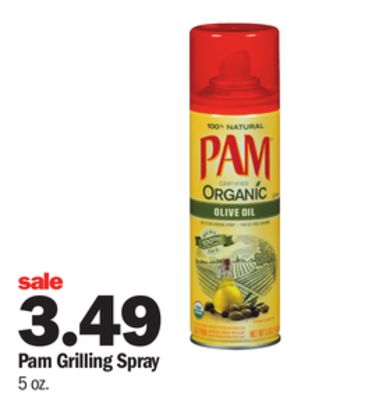 Pam Grilling Spray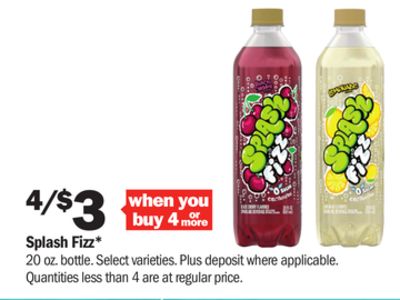 Splash Fizz*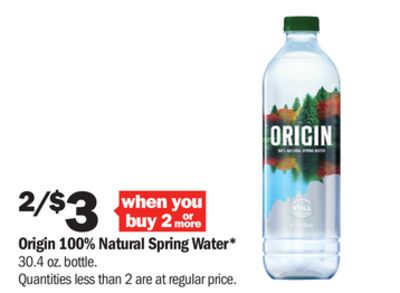 Origin 100% Natural Spring Water*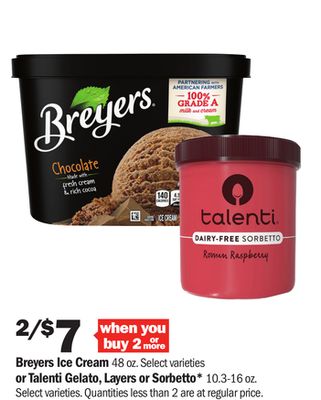 Breyers Ice Cream 48 oz. or Talenti Gelato, Layers or Sorbetto* 10.3-26 oz.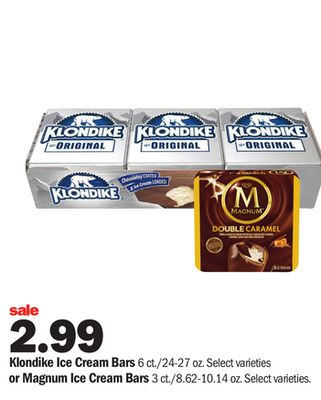 Klondike Ice Cream Bars 6 ct./24-27 oz. or Magnum Ice Cream Bars 3 ct./8.62-10.14 oz.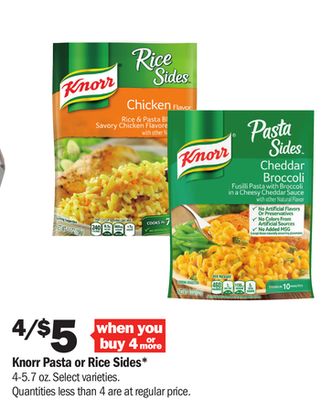 Knorr Pasta or Rice Sides*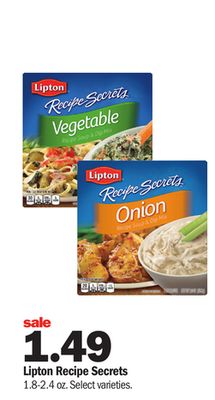 Lipton Recipe Secrets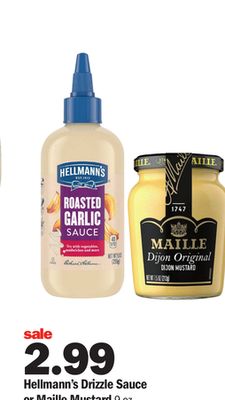 Hellmann's Drizzle Sauce or Maille Mustard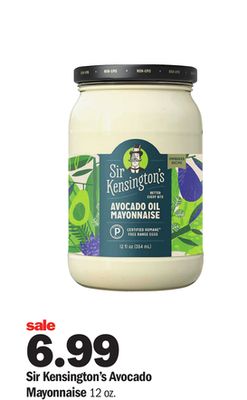 Sir Kensington's Avocado Mayonnaise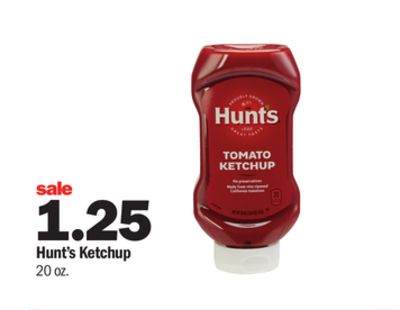 Hunt's Ketchup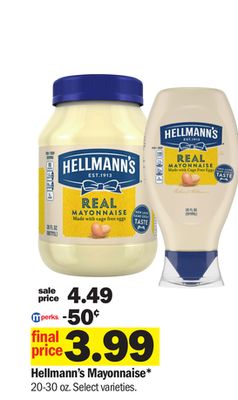 Hellmann's Mayonnaise*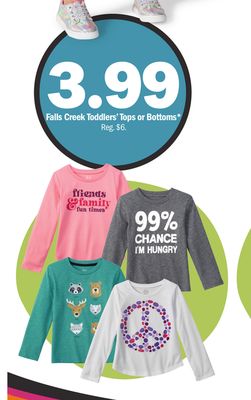 Falls Creek Toddlers' Tops or Bottoms*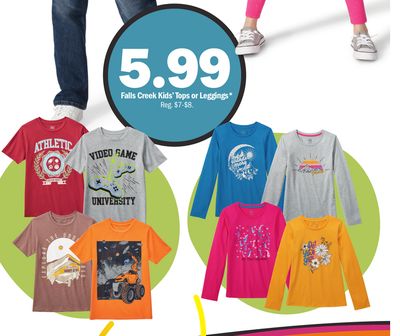 Falls Creek Kids' Tops or Leggings*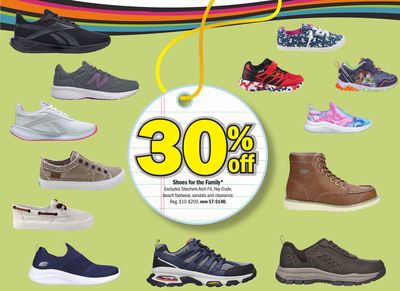 Shoes for the Family*

Entire Stock of Basics for the Family*