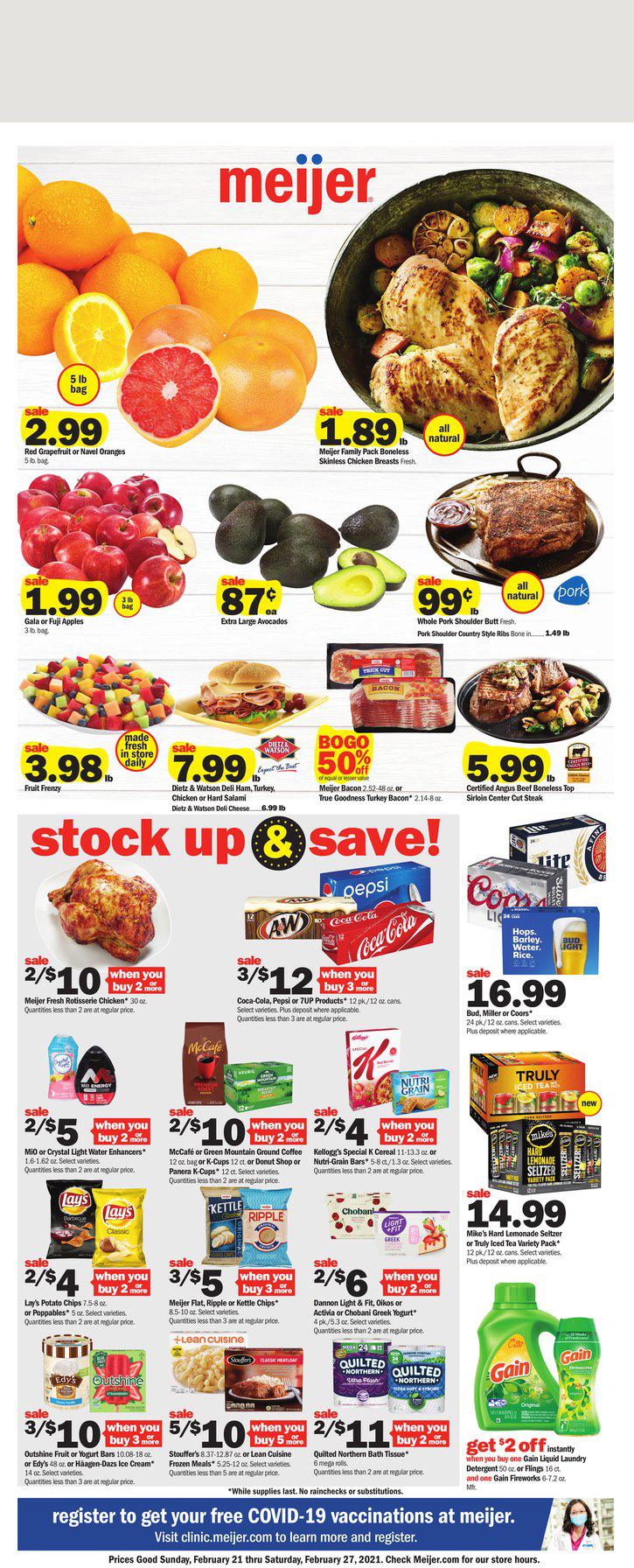 Weekly Ad
---
The Weekly Ad, which is valid in Meijer markets between 02/21/2021 - 02/28/2021, consists of 24 pages. The most expensive product of the brochure is Ninja 4 Qt. Foodi Grill* priced at $199.99, the cheapest product at $0.79 is StarKist Chunk Light Tuna.
You can use the page previews below to navigate the brochure pages.
---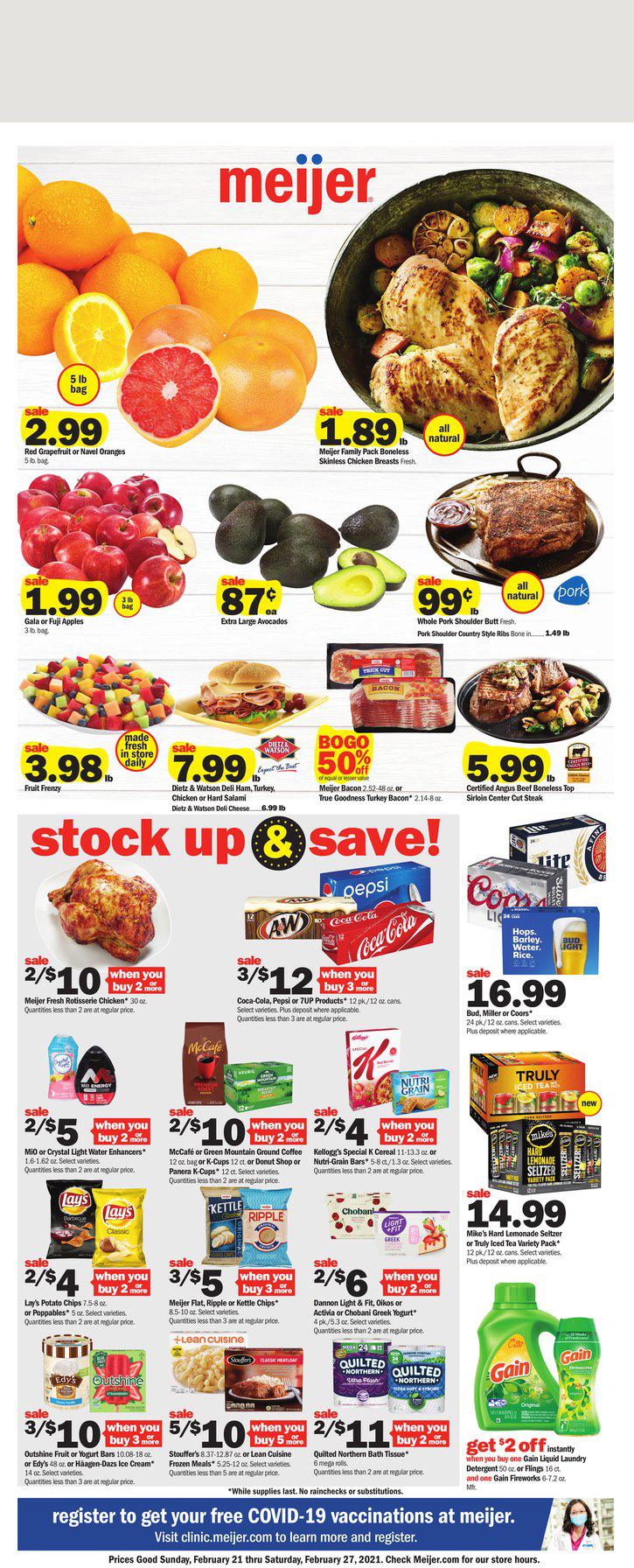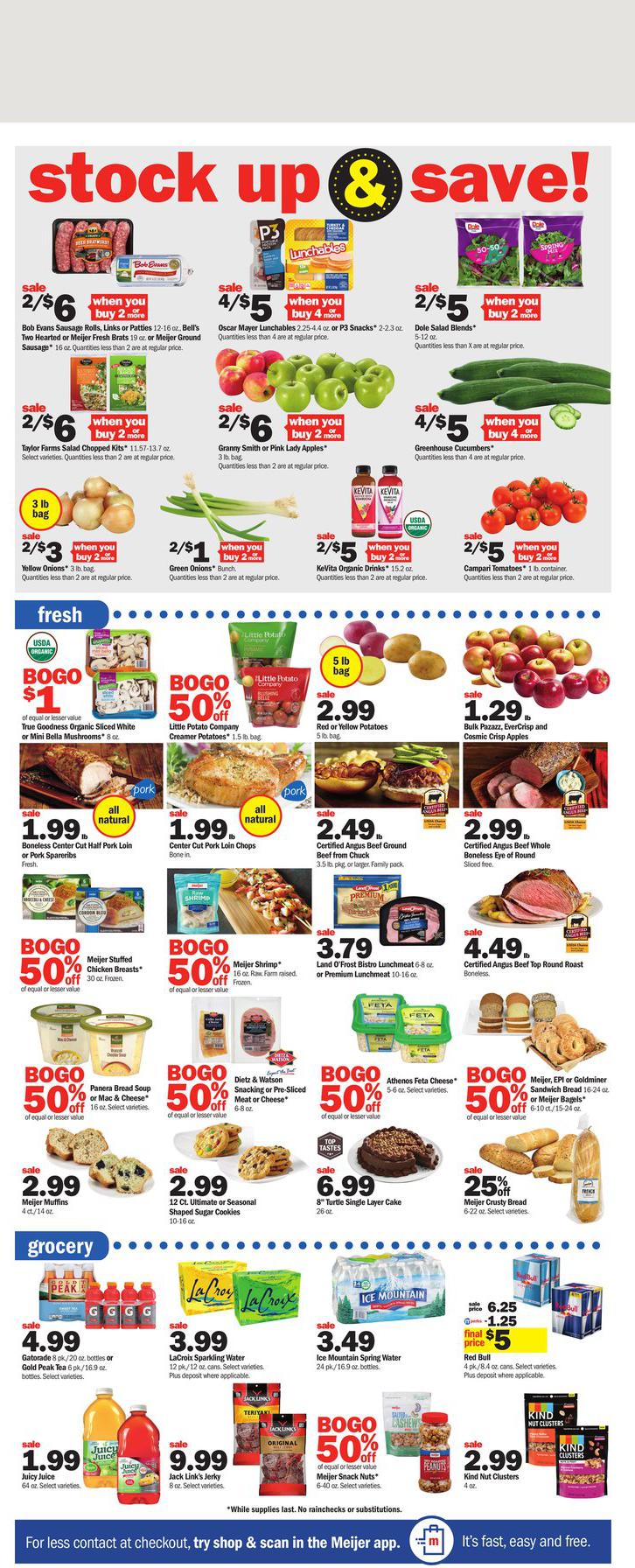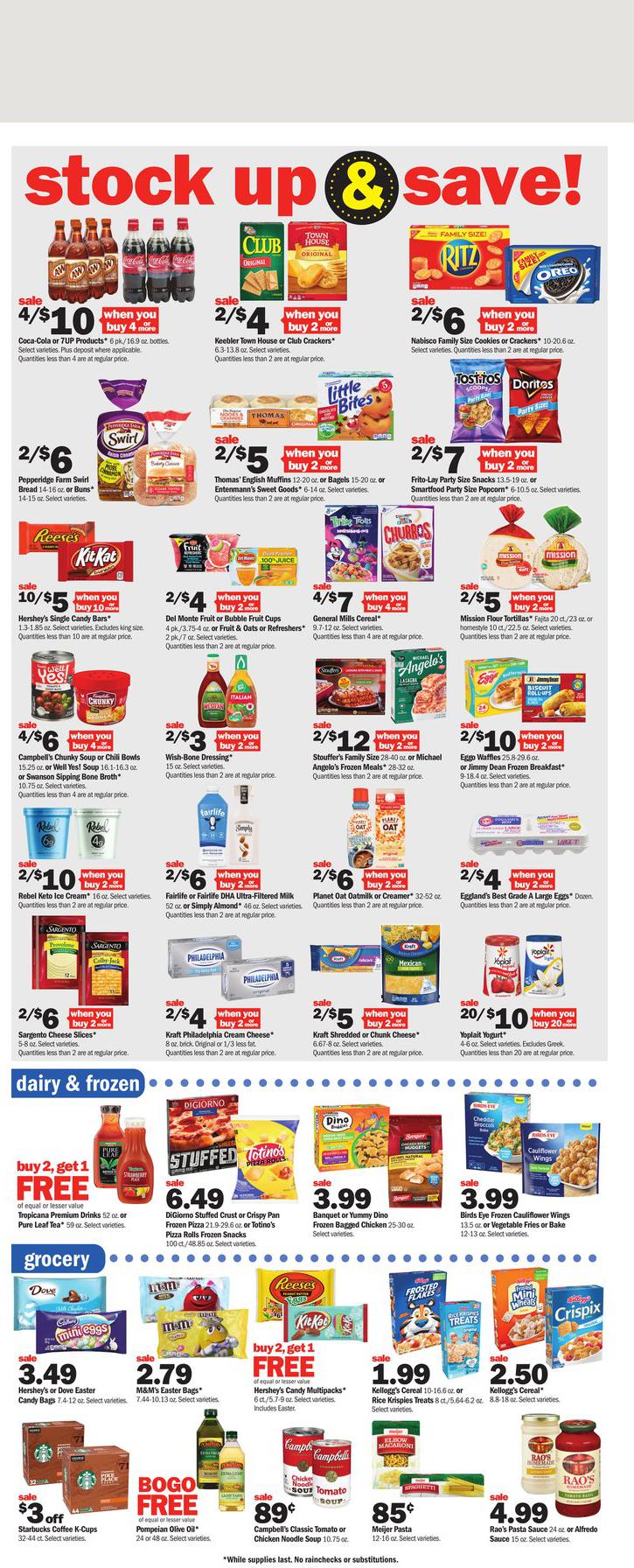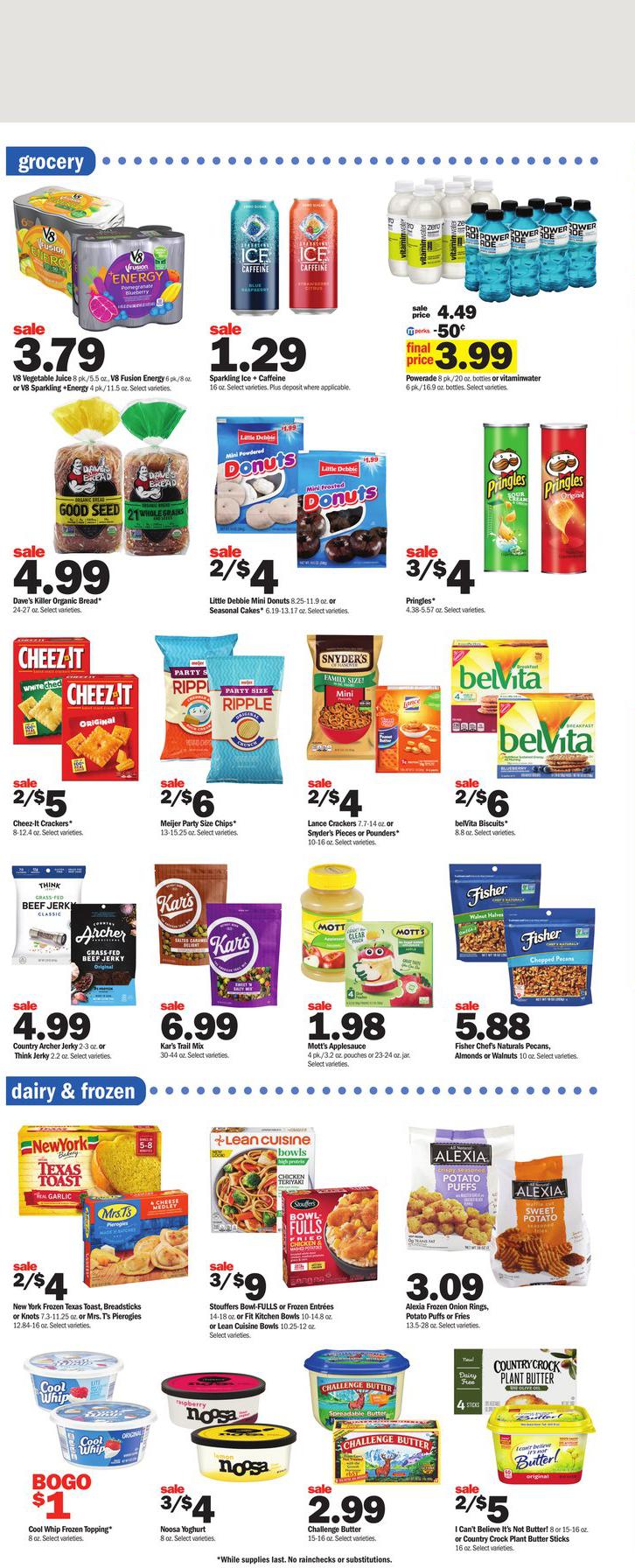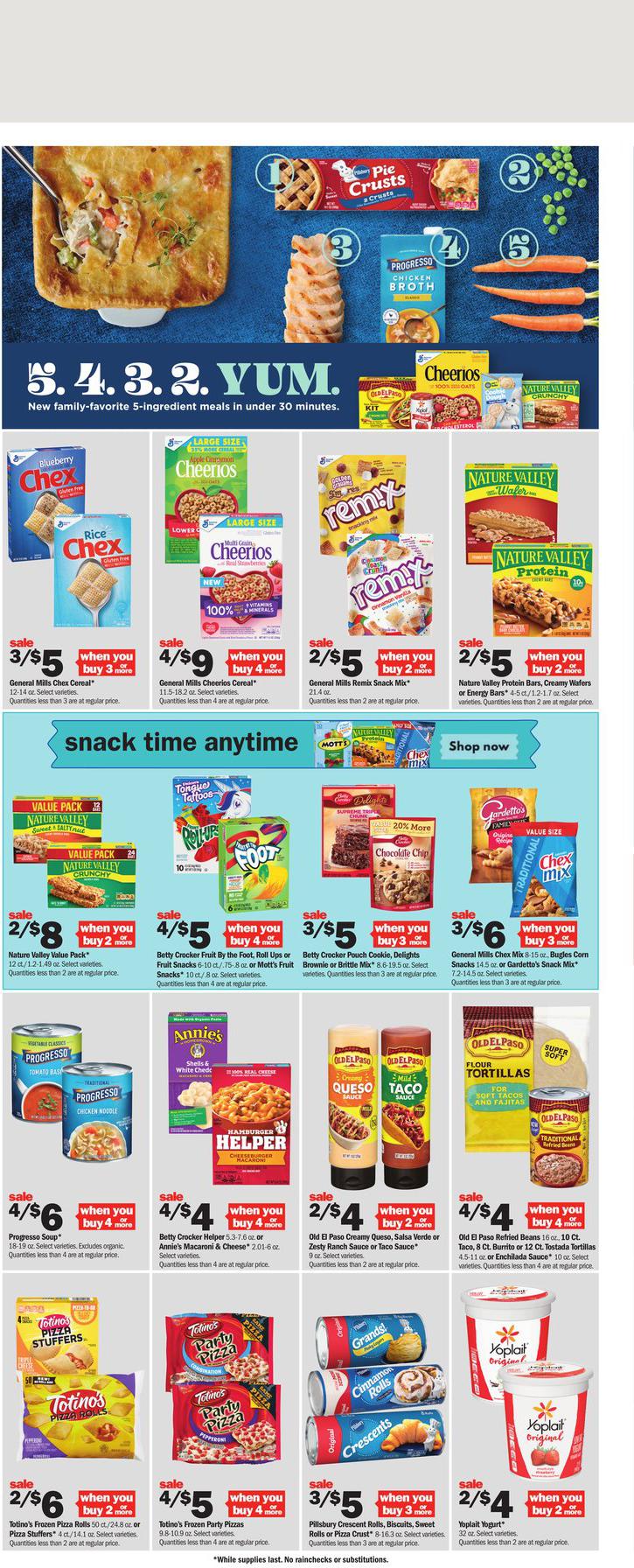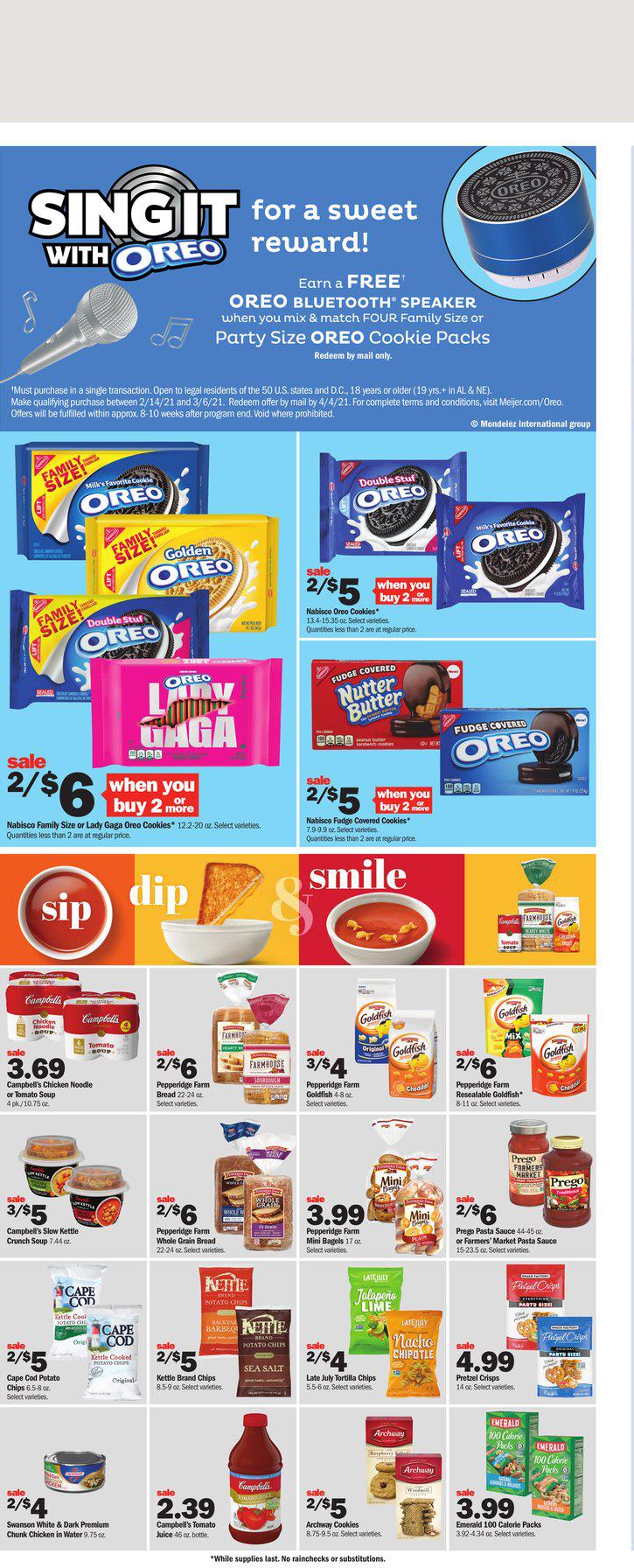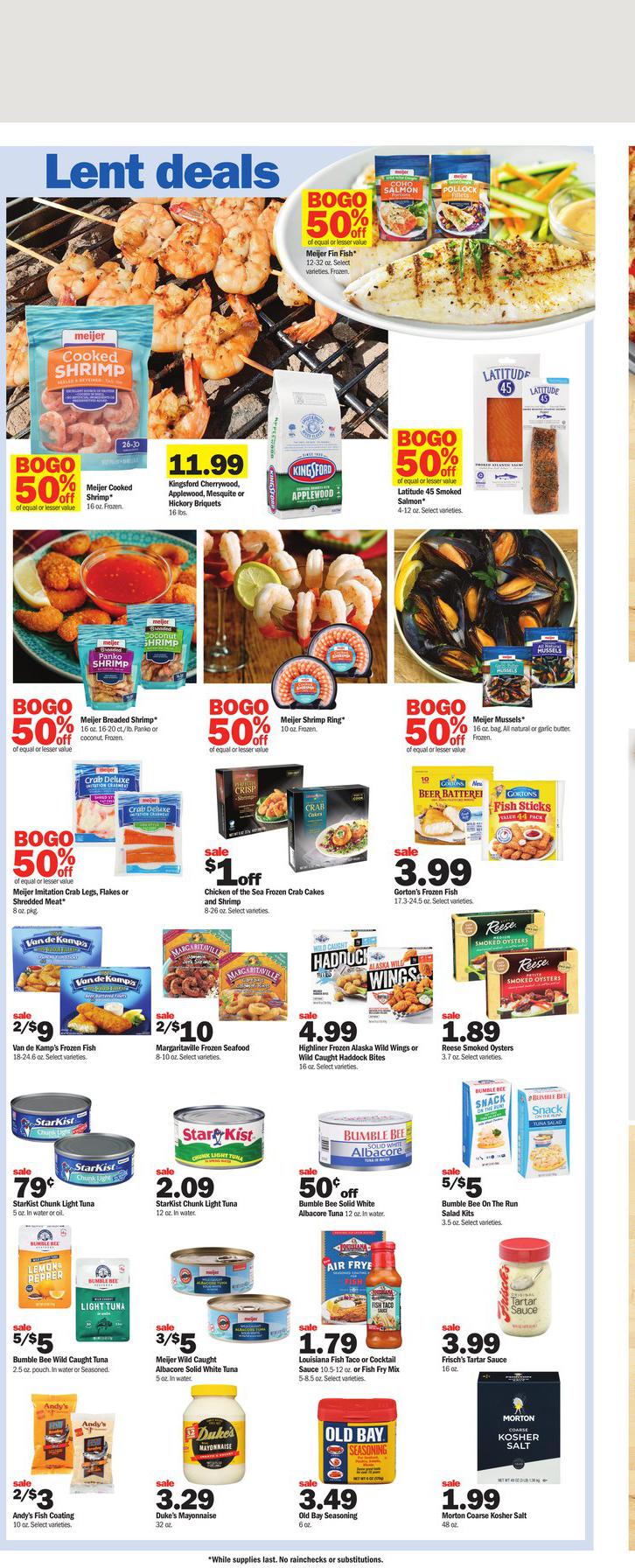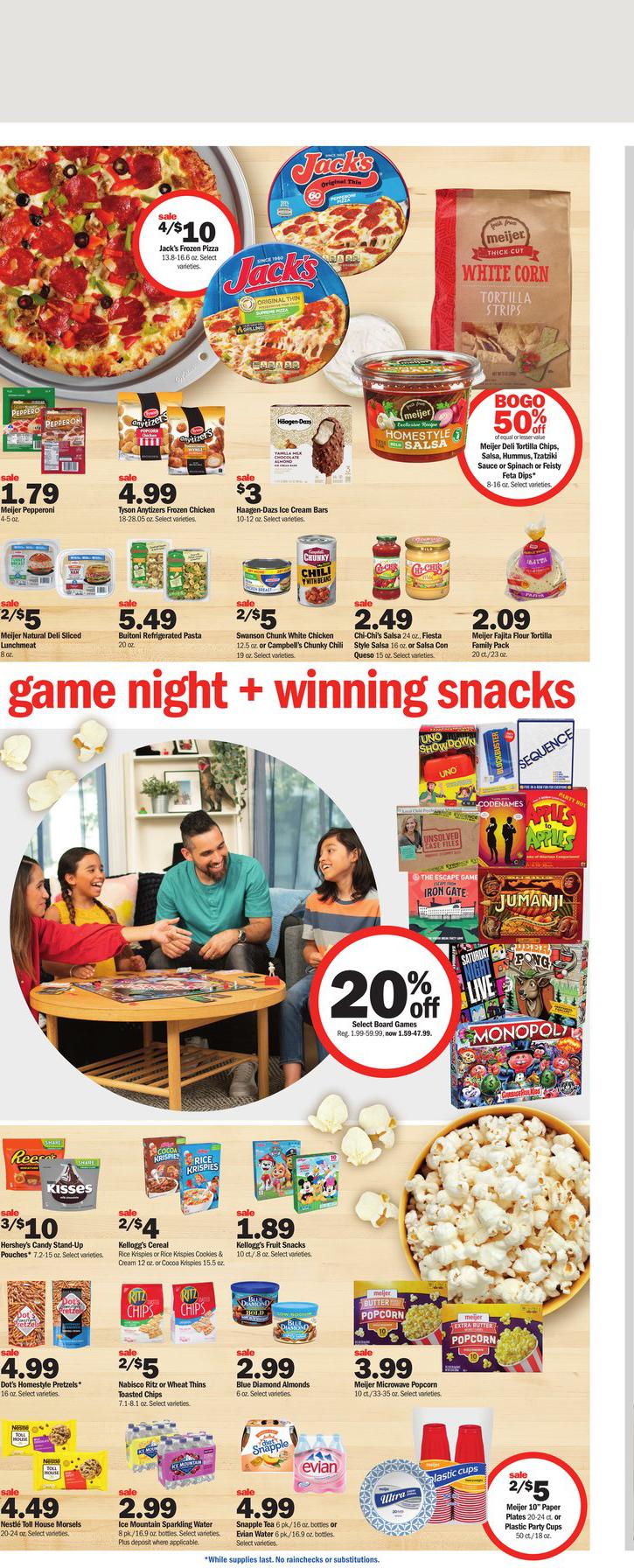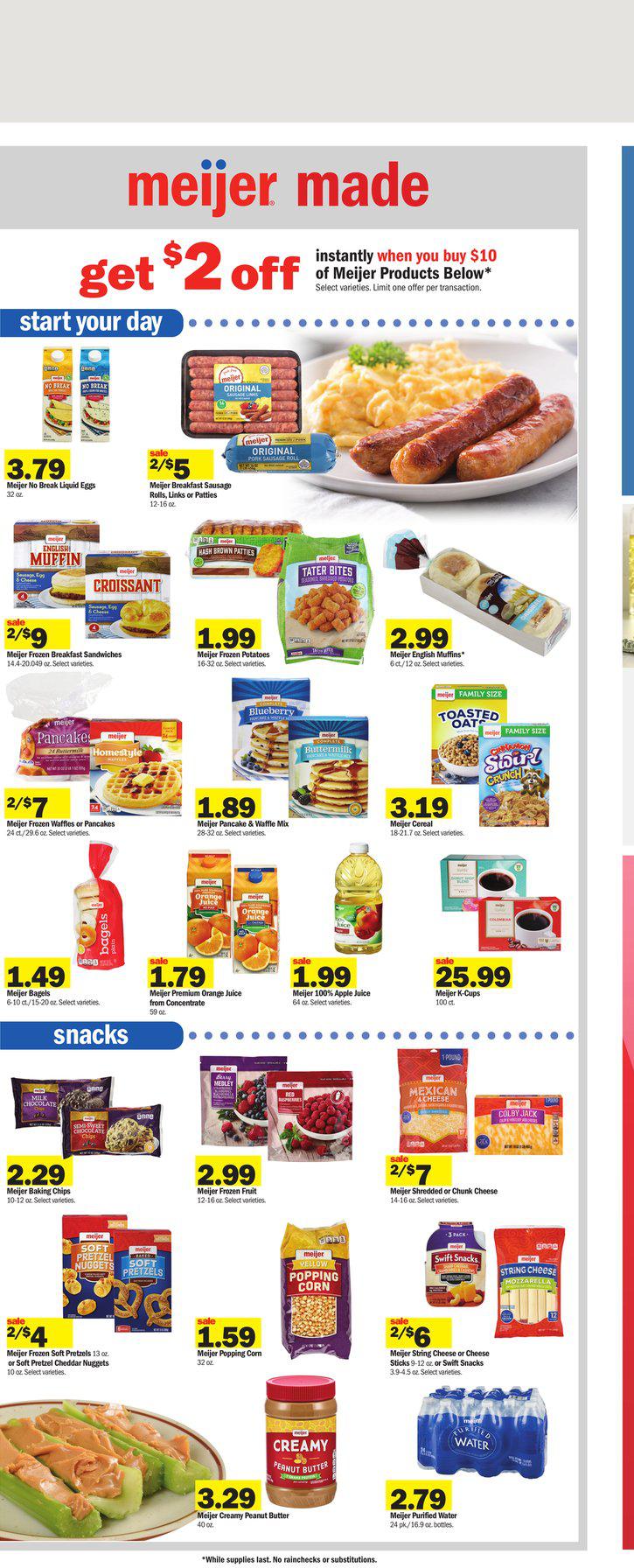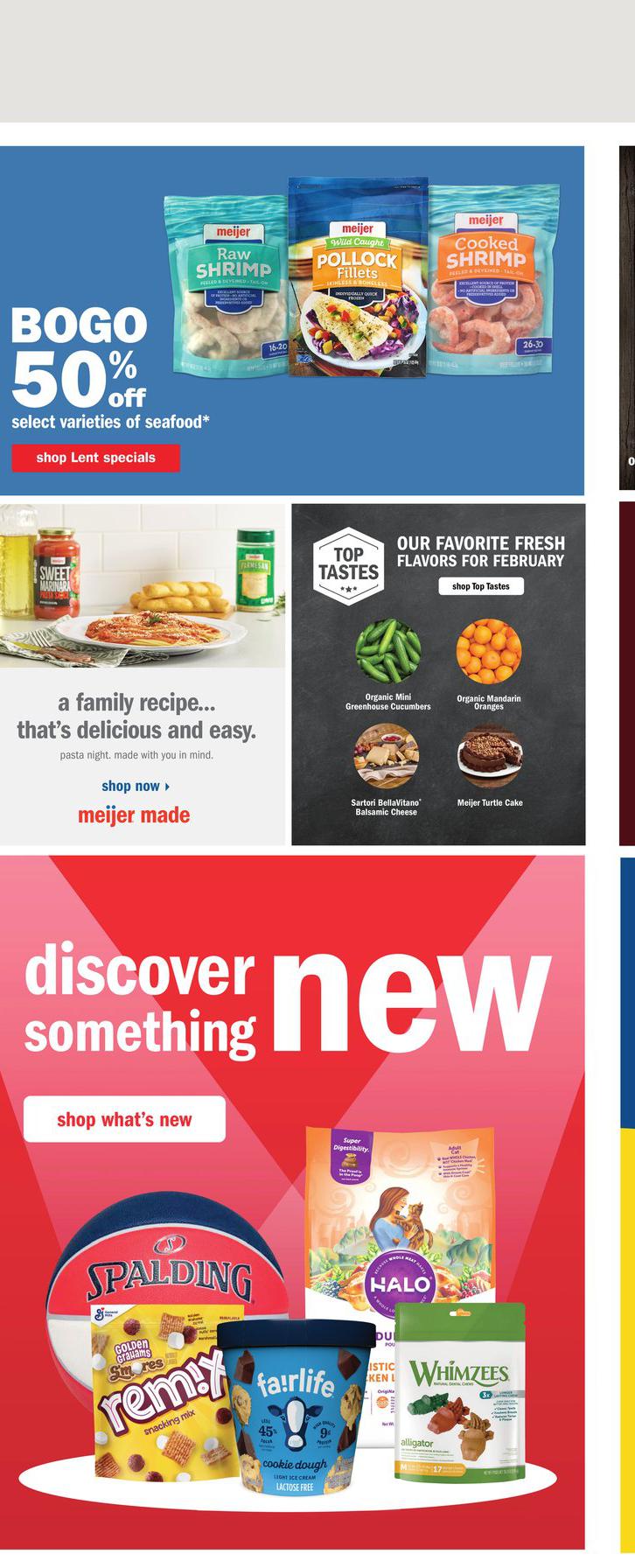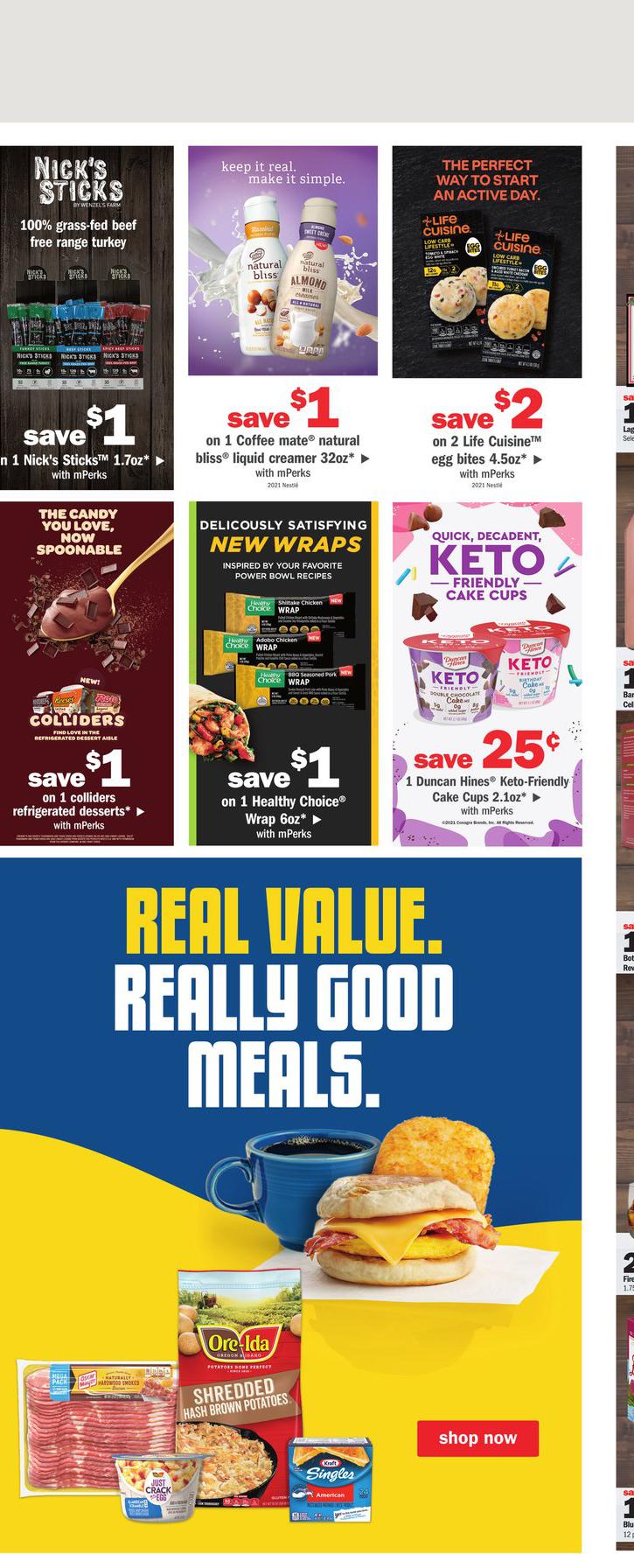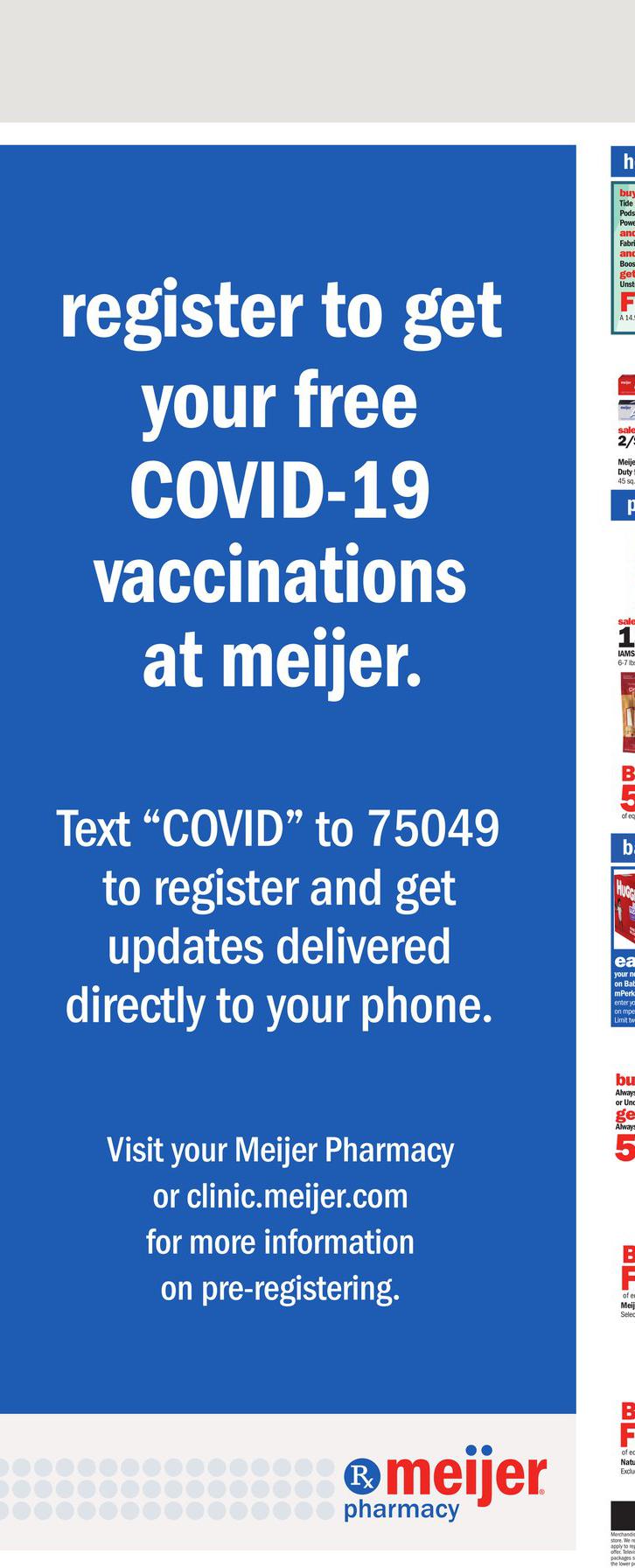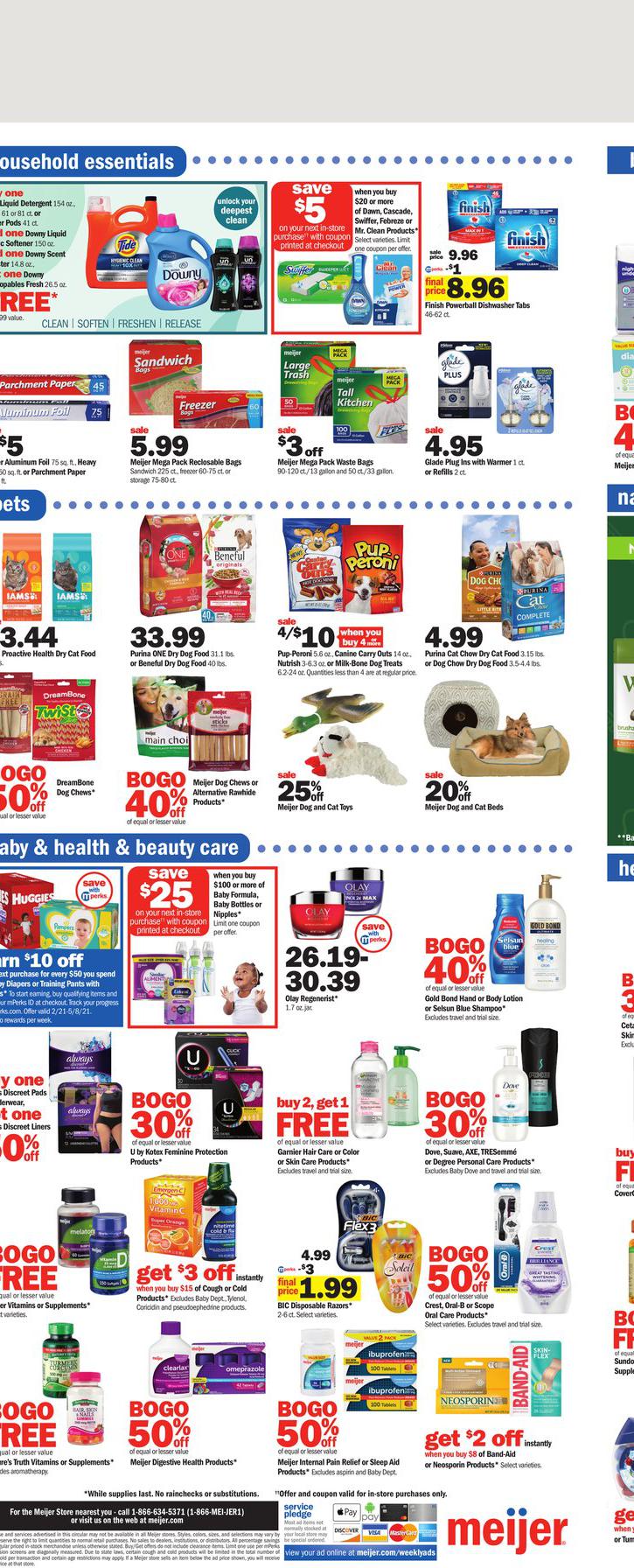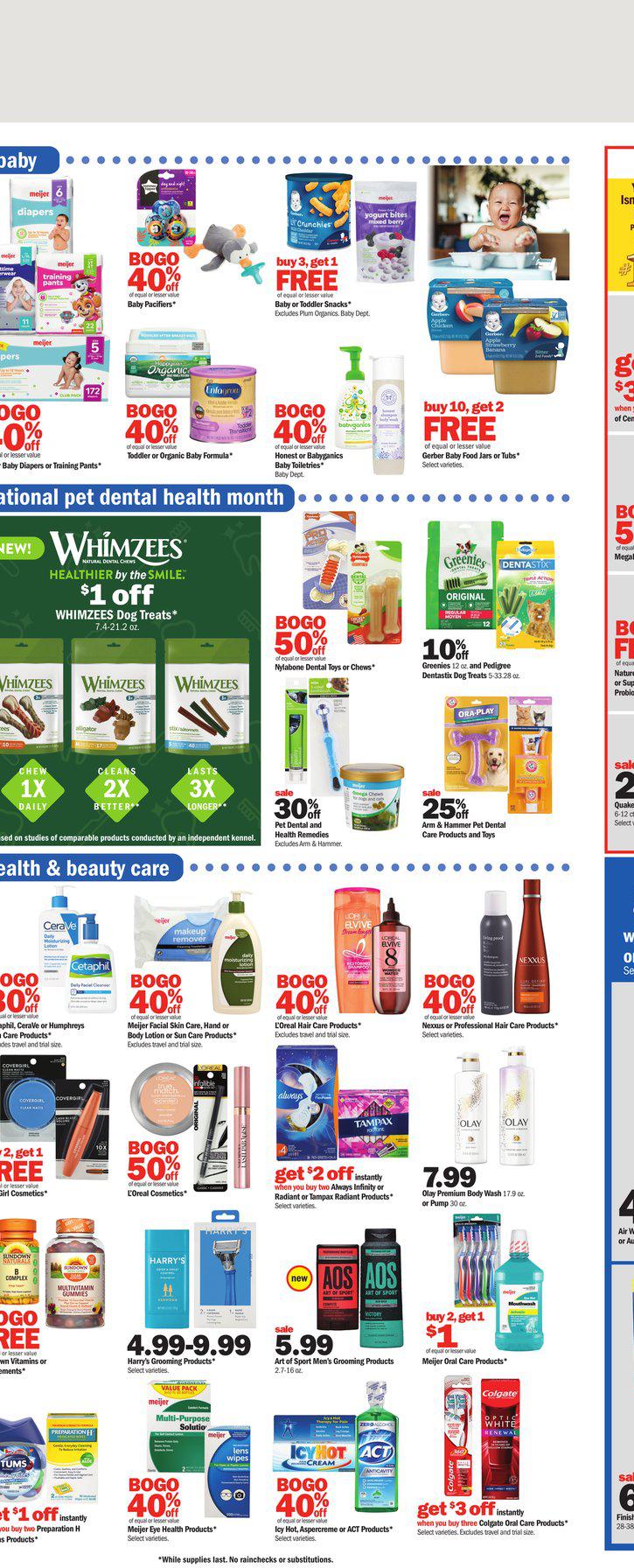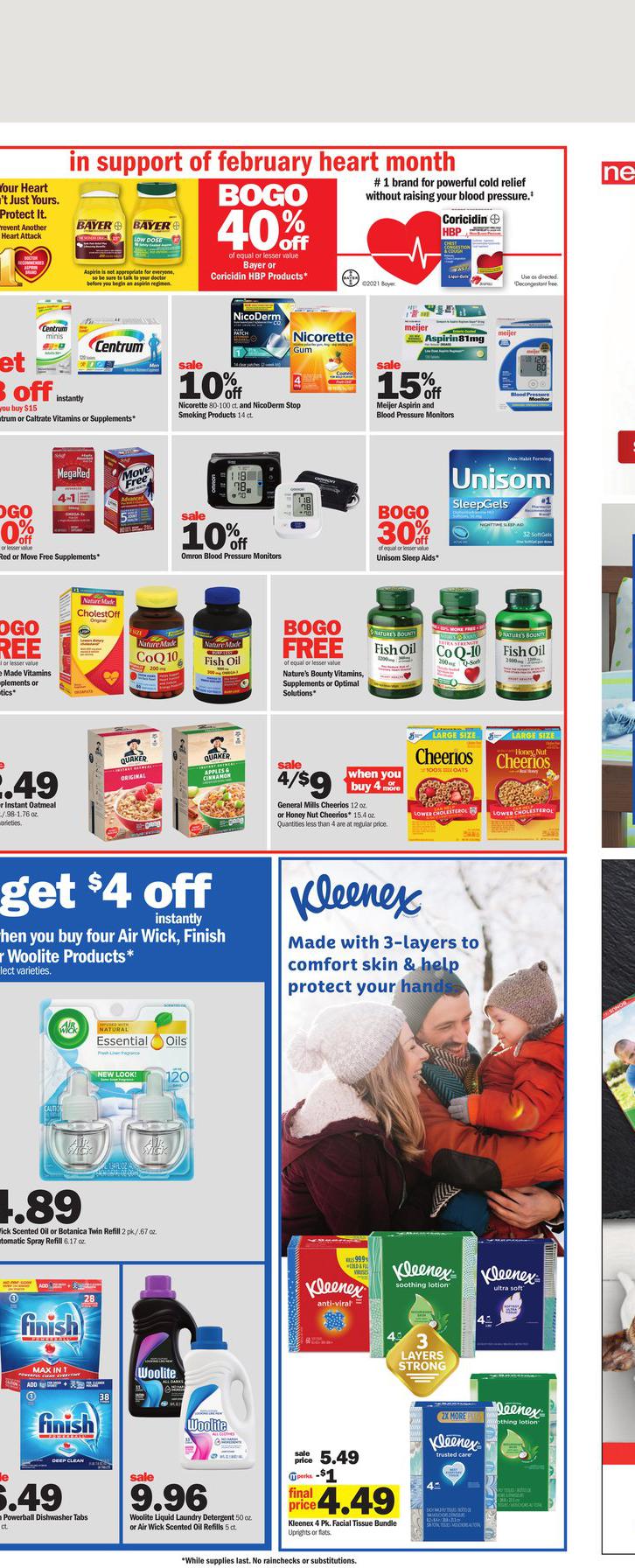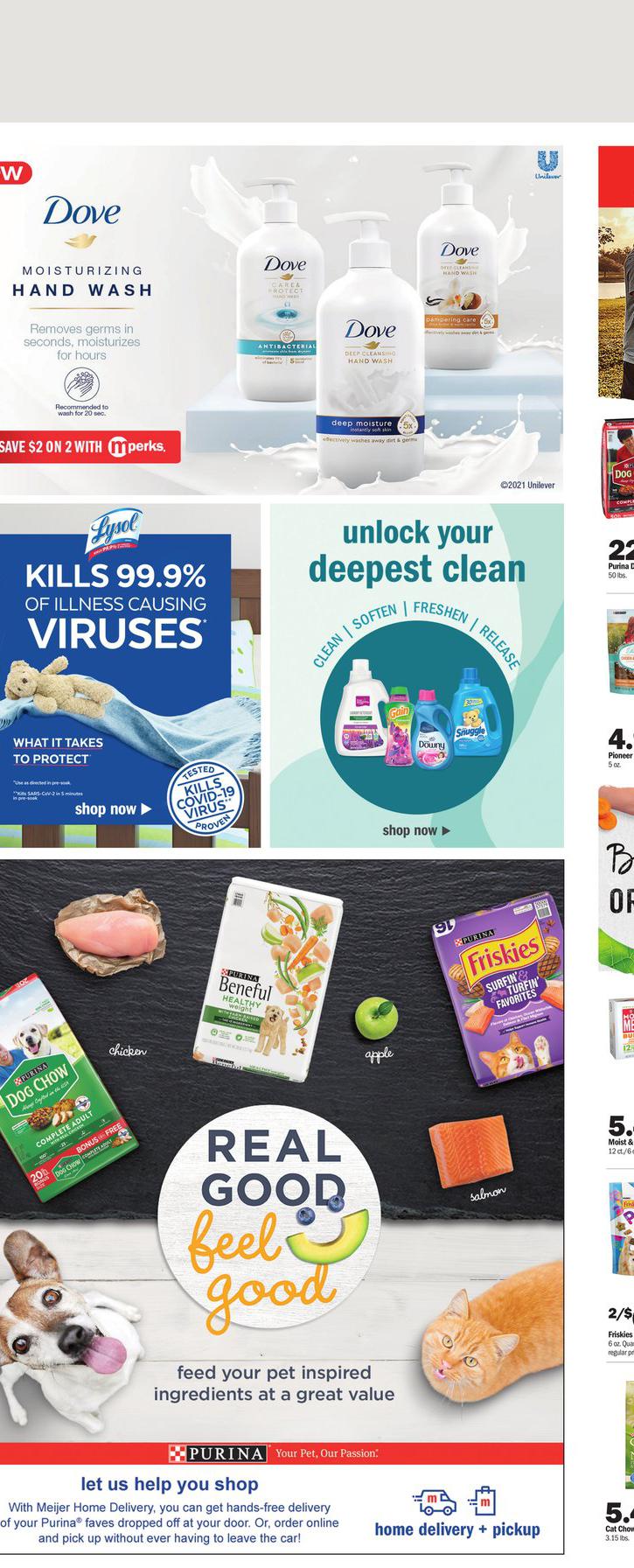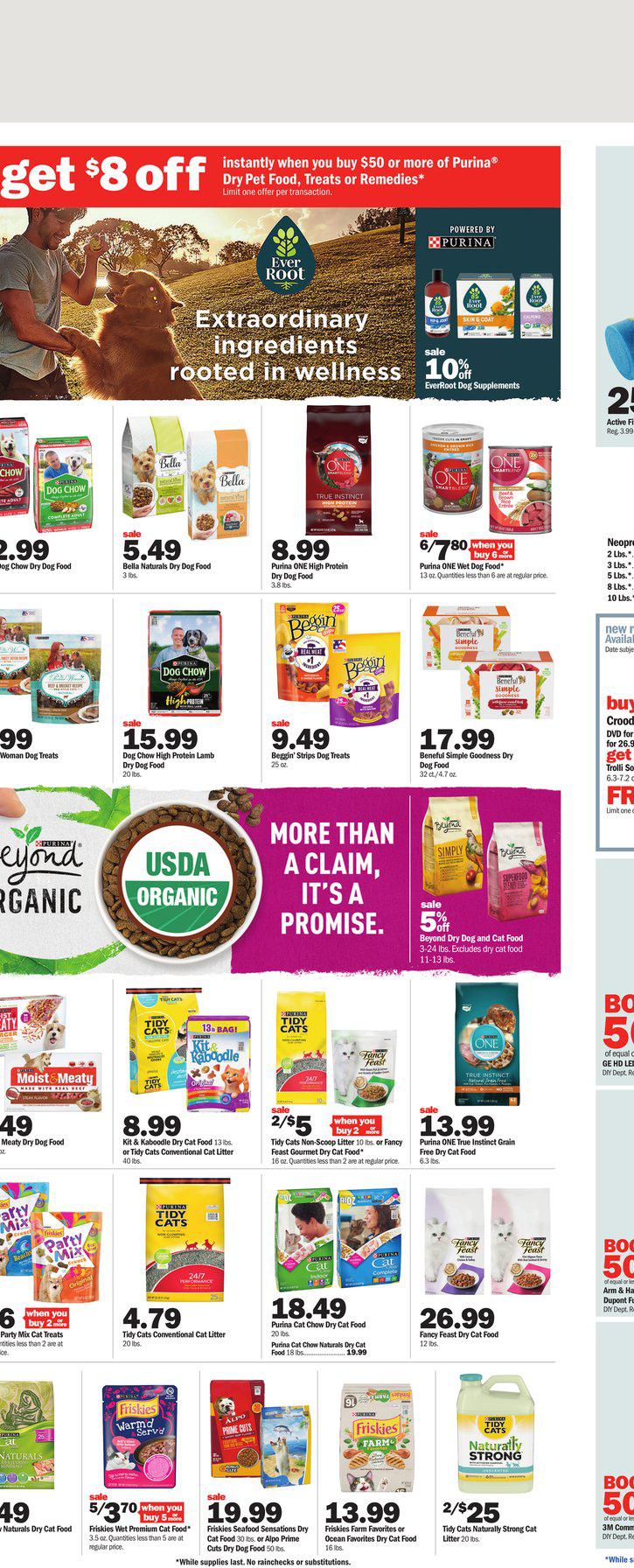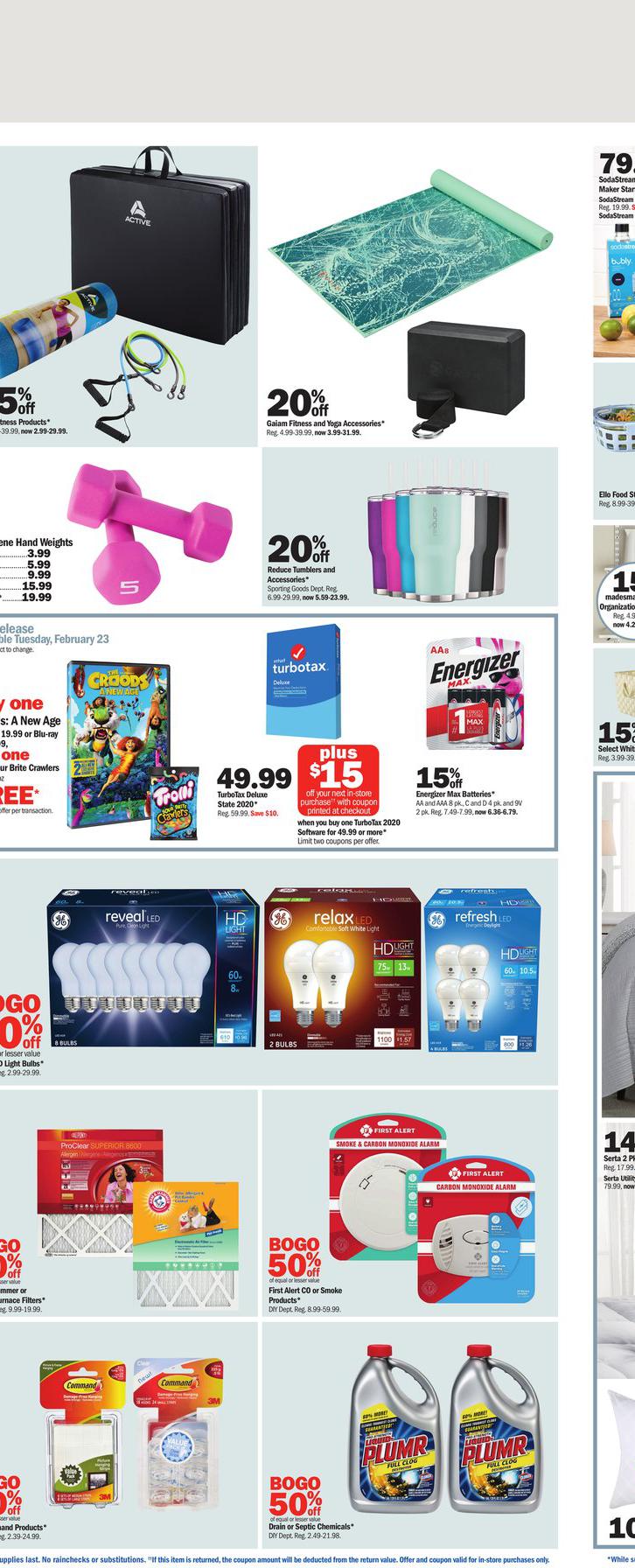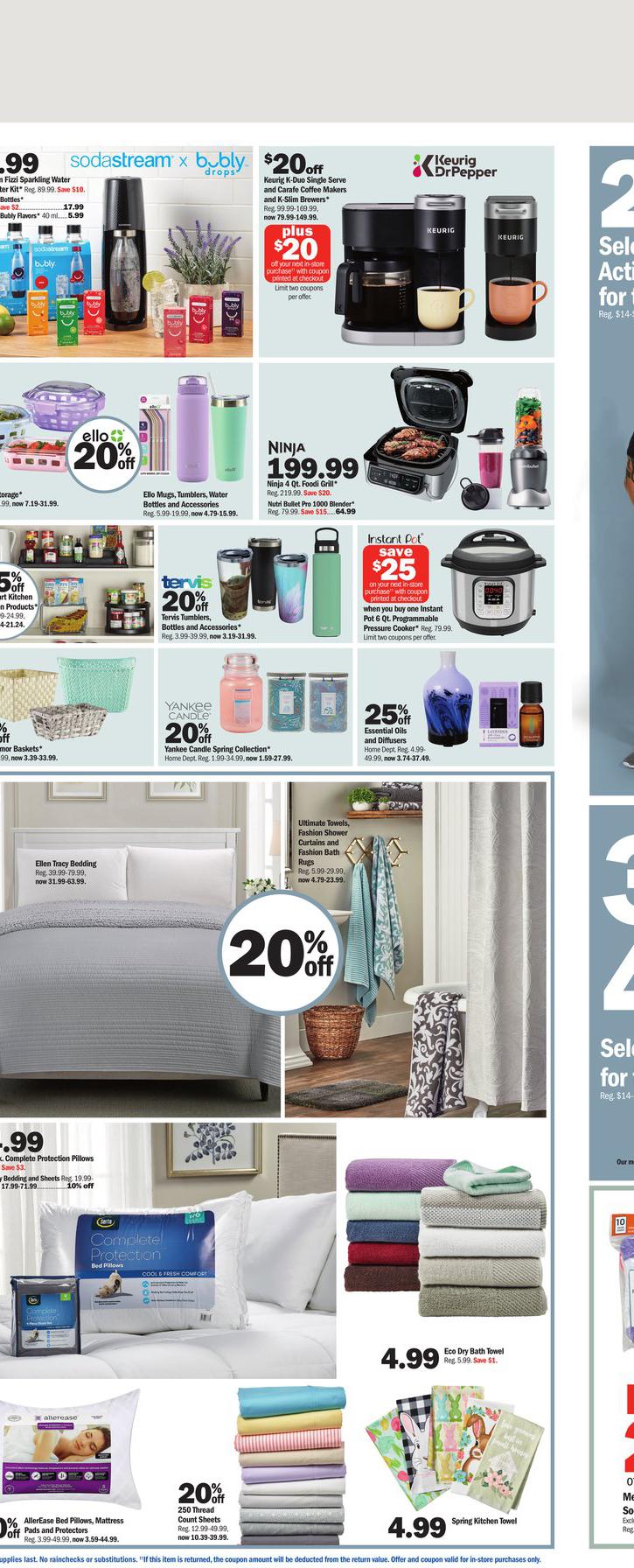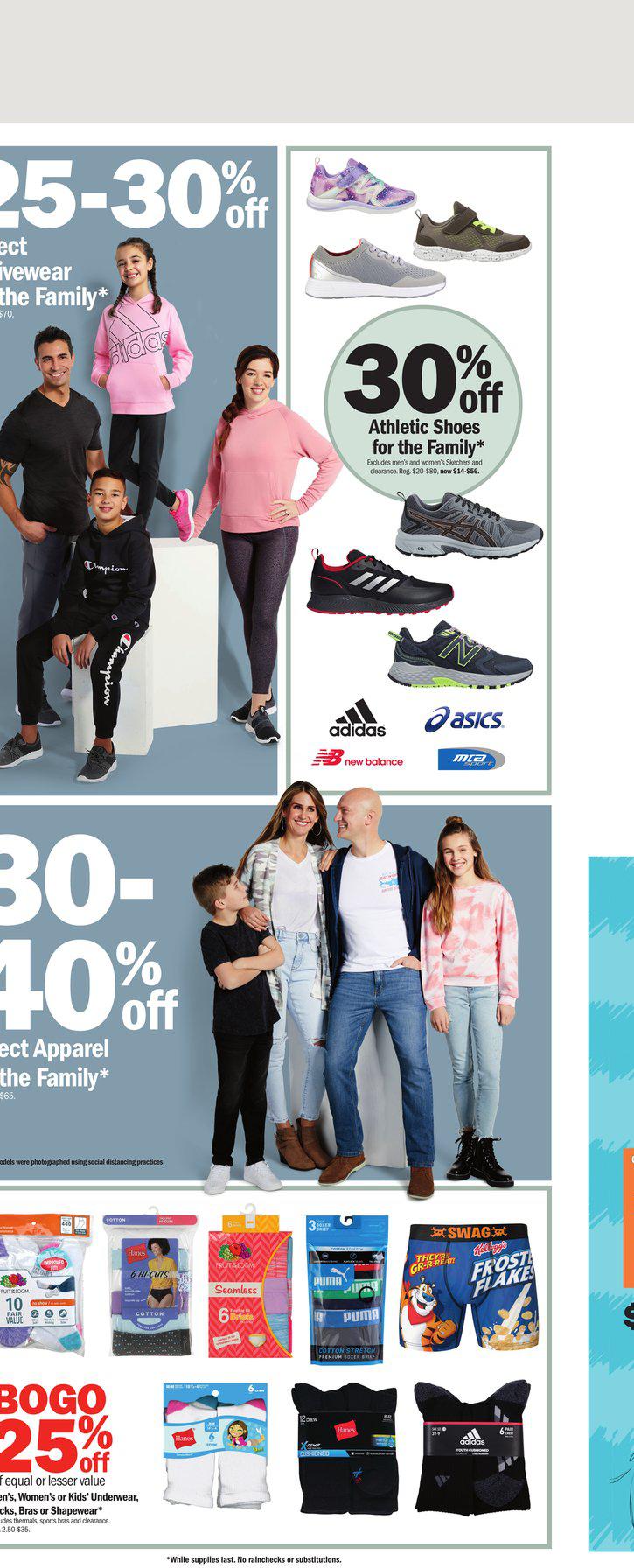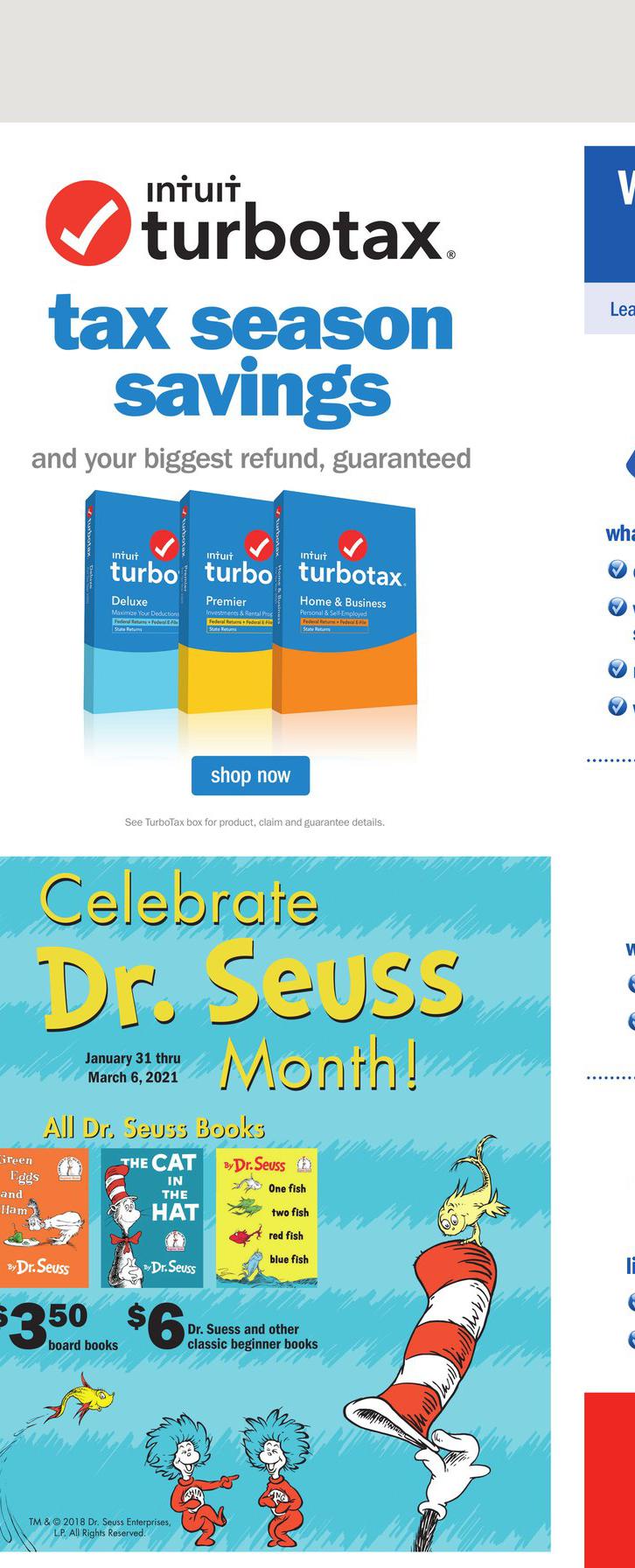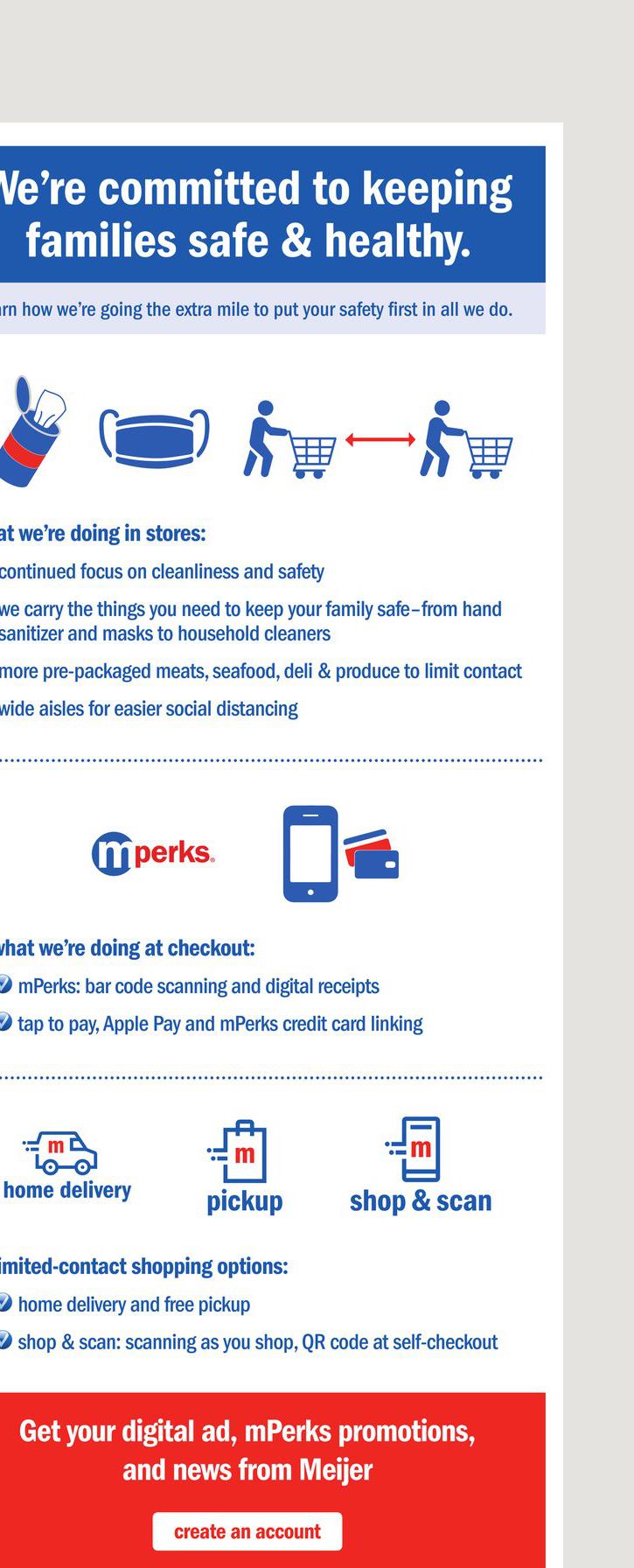 | Market | Flyer | Date |
| --- | --- | --- |
| | Weekly Ad | 02/21/2021 |
| | COVID-19 Vaccine Availability | 01/17/2021 |
| | Beyond Measure | 02/21/2021 |
Products in the Flyer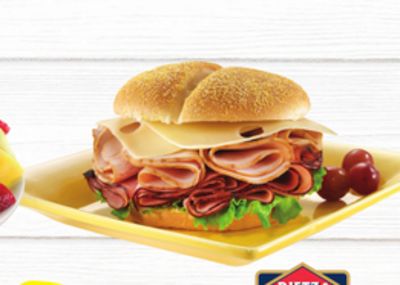 Dietz & Watson Deli Ham, Turkey, Chicken or Hard Salami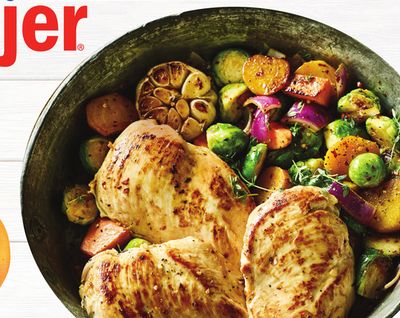 Meijer Family Pack Boneless Skinless Chicken Breasts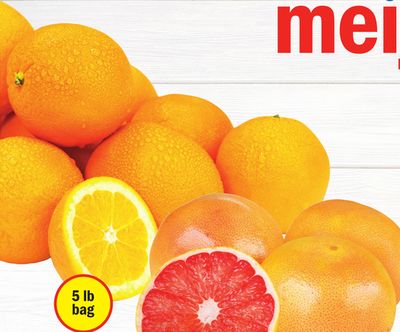 Red Grapefruit or Navel Oranges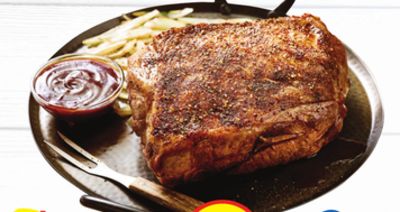 Whole Pork Shoulder Butt
Gala or Fuji Apples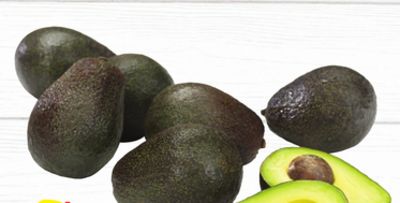 Extra Large Avocados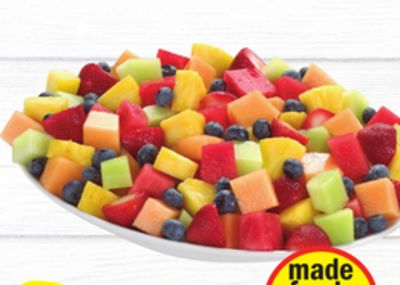 Fruit Frenzy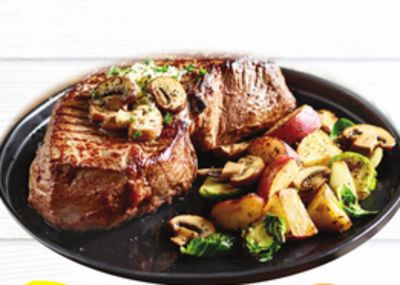 Certified Angus Beef Boneless Top Sirloin Center Cut Steak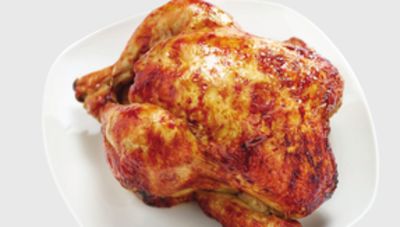 Meijer Fresh Rotisserie Chicken*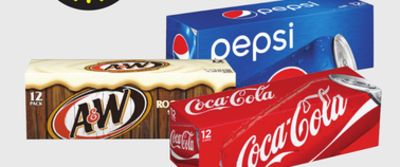 Coca-Cola, Pepsi or 7UP Products*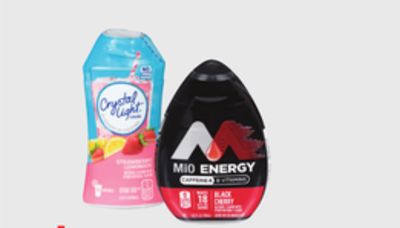 MiO or Crystal Light Water Enhancers*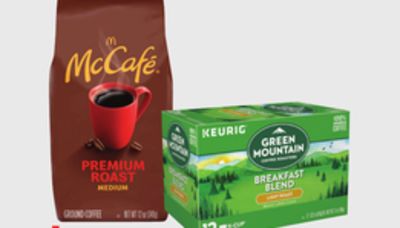 McCafé or Green Mountain Ground Coffee 12 oz. bag or K-Cups 12 ct. or Donut Shop or Panera K-Cups* 12 ct.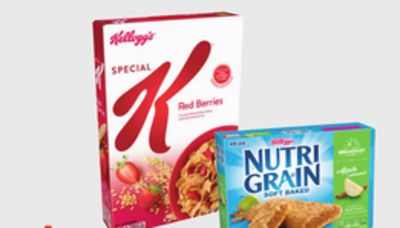 Kellogg's Special K Cereal 11-13.3 oz. or Nutri-Grain Bars* 5-8 ct./1.3 oz.
Lay's Potato Chips 7.5-8 oz. or Poppables* 5 oz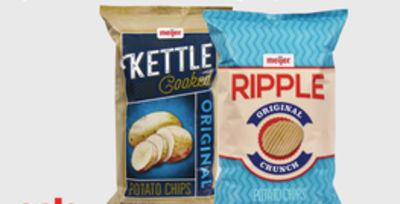 Meijer Flat, Ripple or Kettle Chips*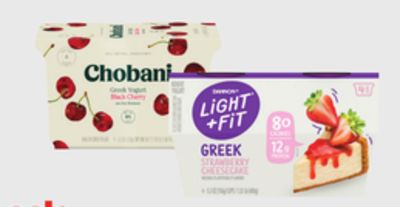 Dannon Light & Fit, Oikos or Activia or Chobani Greek Yogurt*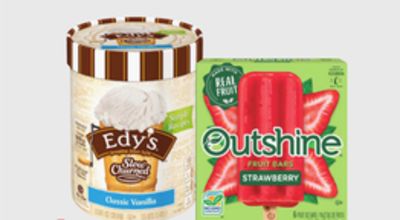 Outshine Fruit or Yogurt Bars 10.08-18 oz. or Edy's 48 oz. or Häagen-Dazs Ice Cream* 14 oz.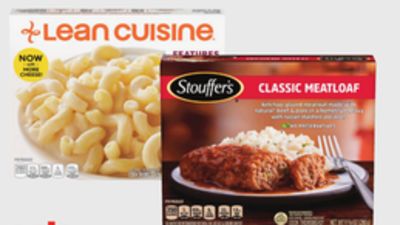 Stouffer's 8.37-12.87 oz. or Lean Cuisine Frozen Meals* 5.25-12 oz.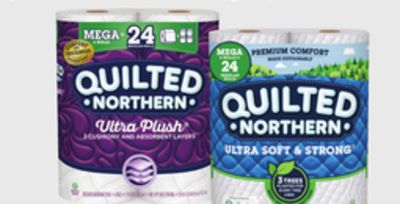 Quilted Northern Bath Tissue*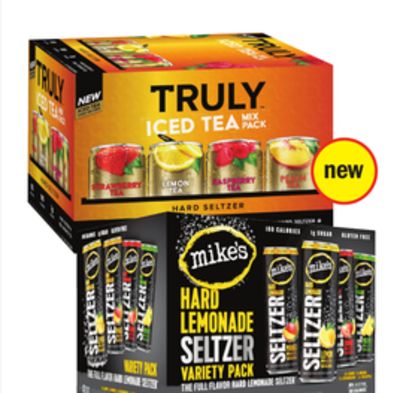 Mike's Hard Lemonade Seltzer or Truly Iced Tea Variety Pack*
Bud, Miller or Coors*

Bob Evans Sausage Rolls, Links or Patties 12-16 oz., Bell's Two Hearted or Meijer Fresh Brats 19 oz. or Meijer Ground Sausage* 16 oz

Oscar Mayer Lunchables 2.25-4.4 oz. or P3 Snacks* 2-2.3 oz.

Dole Salad Blends*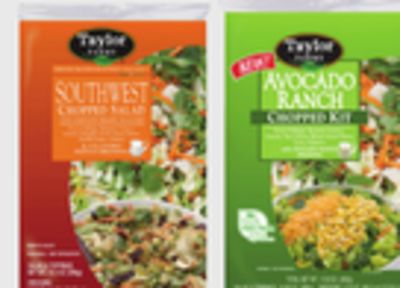 Taylor Farms Salad Chopped Kits*

Granny Smith or Pink Lady Apples*

Greenhouse Cucumbers*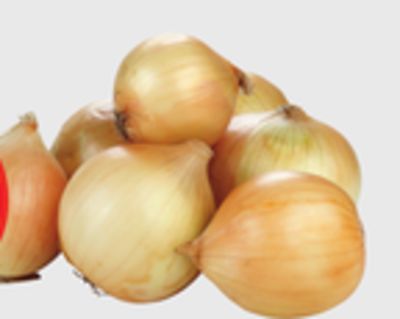 Yellow Onions*

Green Onions*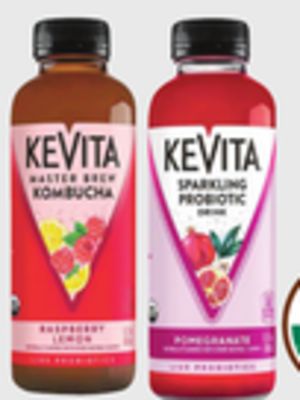 KeVita Organic Drinks*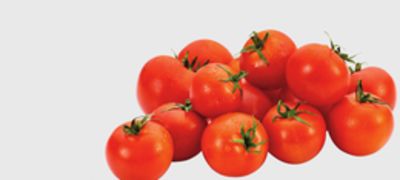 Campari Tomatoes*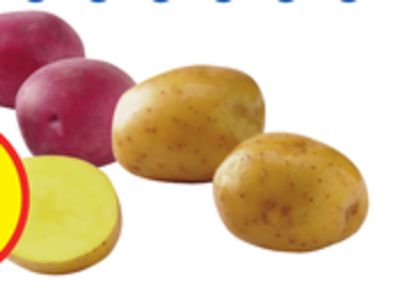 Red or Yellow Potatoes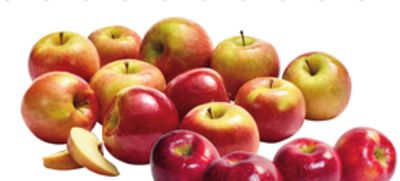 Bulk Pazazz, EverCrisp and Cosmic Crisp Apples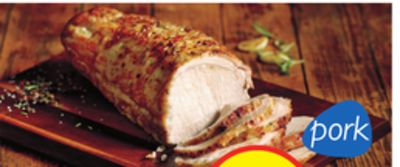 Boneless Center Cut Half Pork Loin or Pork Spareribs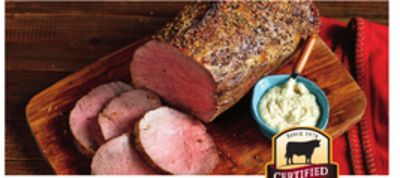 Certified Angus Beef Whole Boneless Eye of Round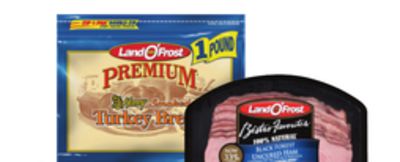 Land O'Frost Bistro Lunchmeat 6-8 oz. or Premium Lunchmeat 10-16 oz.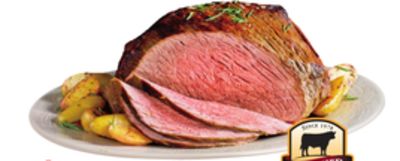 Certified Angus Beef Top Round Roast

Meijer Muffins
12 Ct. Ultimate or Seasonal Shaped Sugar Cookies

8" Turtle Single Layer Cake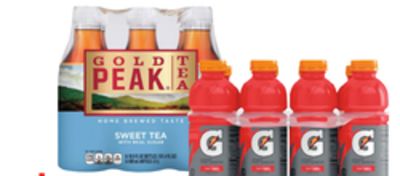 Gatorade 8 pk./20 oz. bottles or Gold Peak Tea 6 pk./16.9 oz. bottles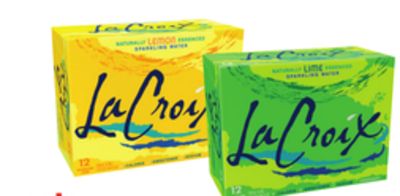 LaCroix Sparkling Water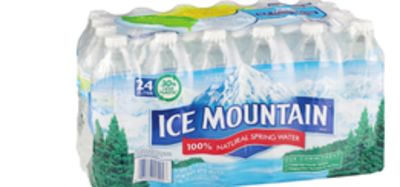 Ice Mountain Spring Water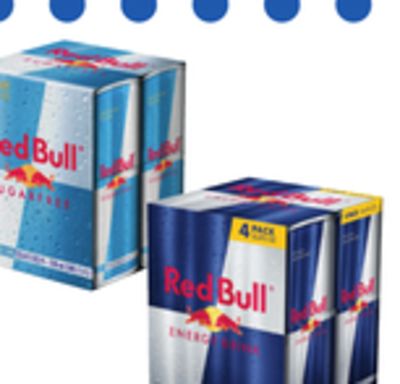 Red Bull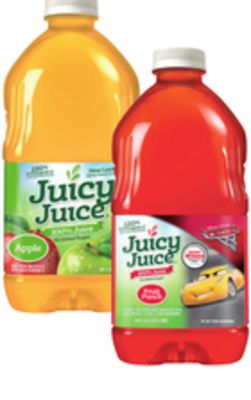 Juicy Juice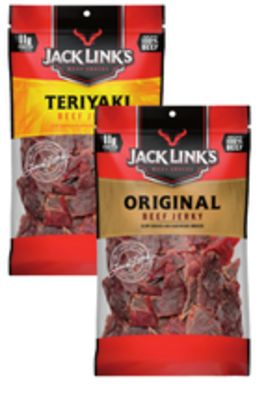 Jack Link's Jerky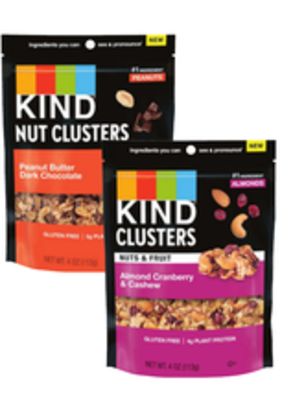 Kind Nut Clusters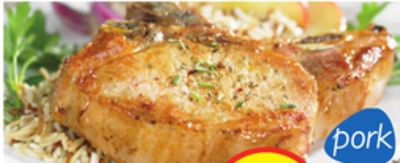 Center Cut Pork Loin Chops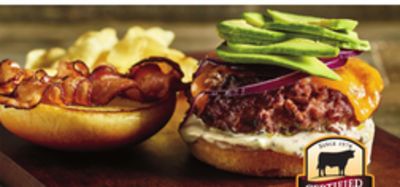 Certified Angus Beef Ground Beef from Chuck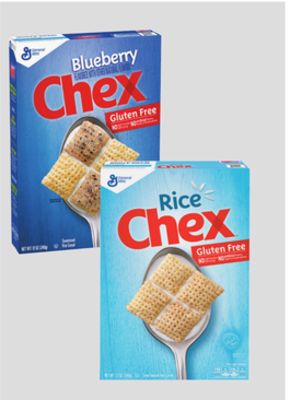 General Mills Chex Cereal*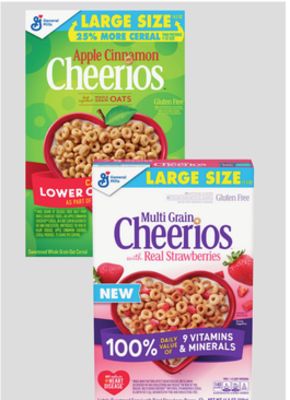 General Mills Cheerios Cereal*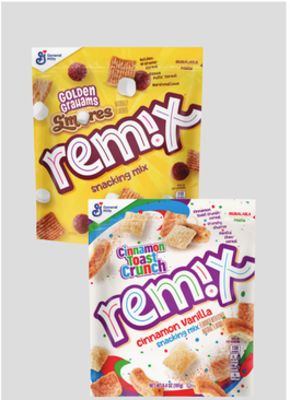 General Mills Remix Snack Mix*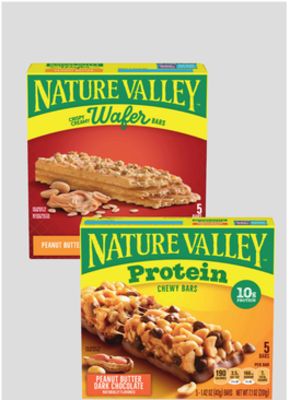 Nature Valley Protein Bars, Creamy Wafers or Energy Bars*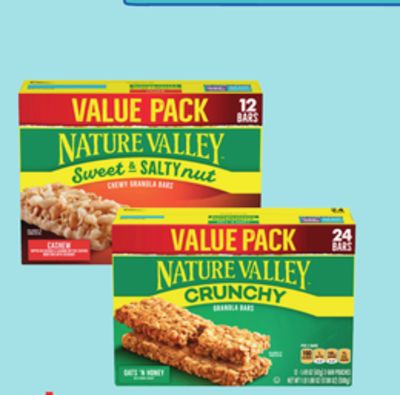 Nature Valley Value Pack*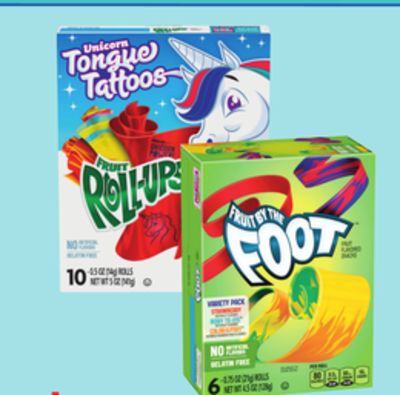 Betty Crocker Fruit By the Foot, Roll Ups or Fruit Snacks 6-10 ct./.75-.8 oz. or Mott's Fruit Snacks* 10 ct./.8 oz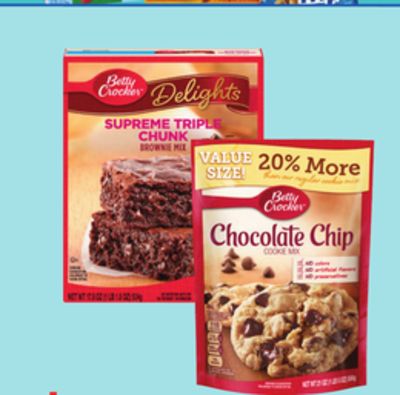 Betty Crocker Pouch Cookie, Delights Brownie or Brittle Mix*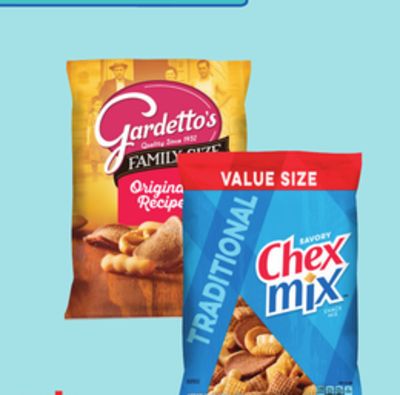 General Mills Chex Mix 8-15 oz., Bugles Corn Snacks 14.5 oz. or Gardetto's Snack Mix* 7.2-14.5 oz.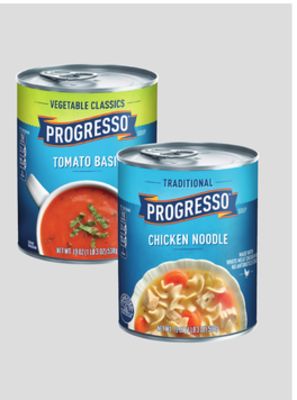 Progresso Soup*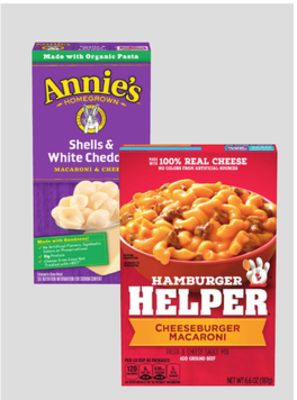 Betty Crocker Helper 5.3-7.6 oz. or Annie's Macaroni & Cheese* 2.01-6 oz.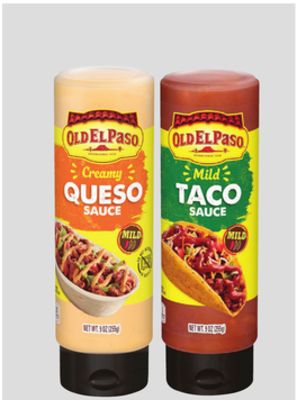 Old El Paso Creamy Queso, Salsa Verde or Zesty Ranch Sauce or Taco Sauce*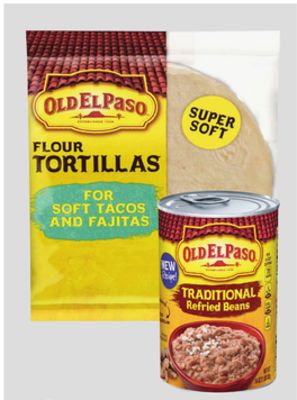 Old El Paso Refried Beans 16 oz., 10 Ct. Taco, 8 Ct. Burrito or 12 Ct. Tostada Tortillas 4.5-11 oz. or Enchilada Sauce* 10 oz.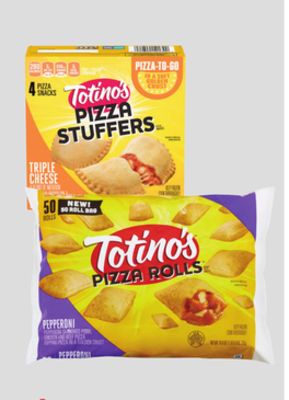 Totino's Frozen Pizza Rolls 50 ct./24.8 oz. or Pizza Stuffers* 4 ct./14.1 oz.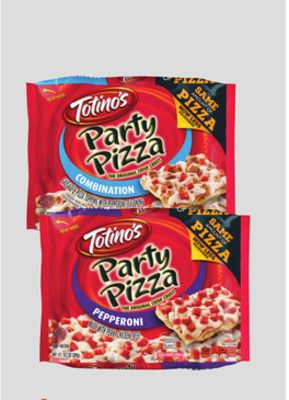 Totino's Frozen Party Pizzas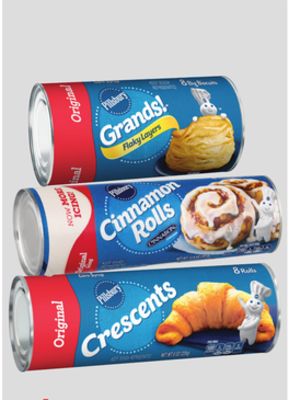 Pillsbury Crescent Rolls, Biscuits, Sweet Rolls or Pizza Crust*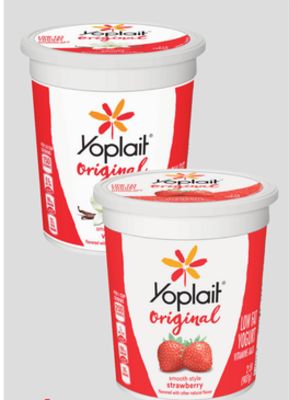 Yoplait Yogurt*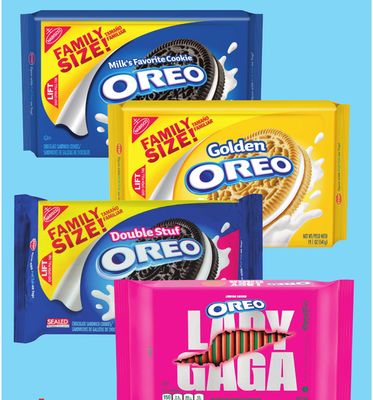 Nabisco Family Size or Lady Gaga Oreo Cookies*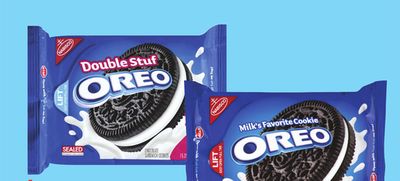 Nabisco Oreo Cookies*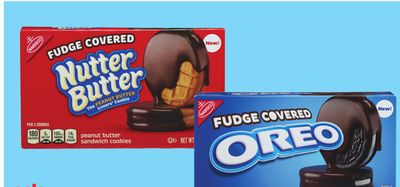 Nabisco Fudge Covered Cookies*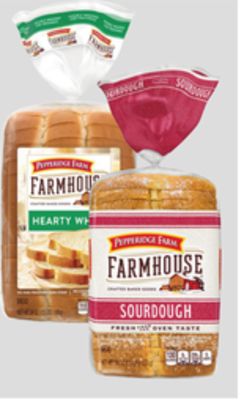 Pepperidge Farm Bread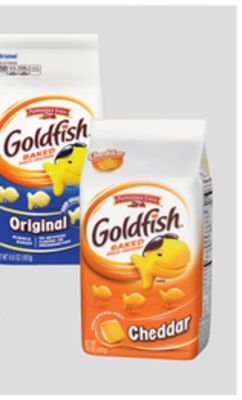 Pepperidge Farm Goldfish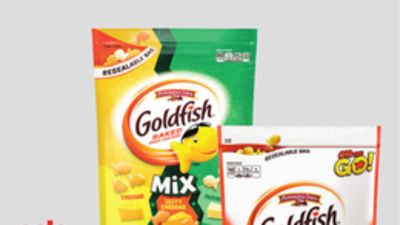 Pepperidge Farm Resealable Goldfish*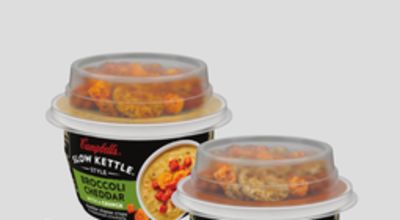 Campbell's Slow Kettle Crunch Soup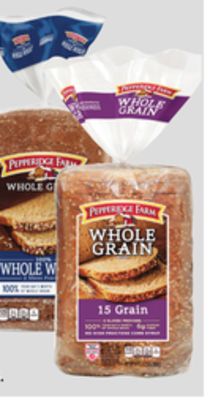 Pepperidge Farm Whole Grain Bread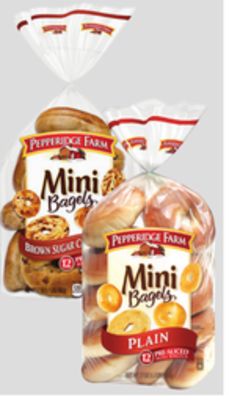 Pepperidge Farm Mini Bagels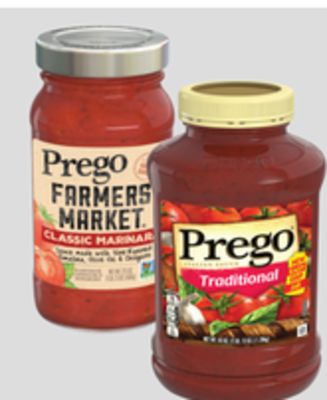 Prego Pasta Sauce 44-45 oz. or Farmers' Market Pasta Sauce 15-23.5 oz.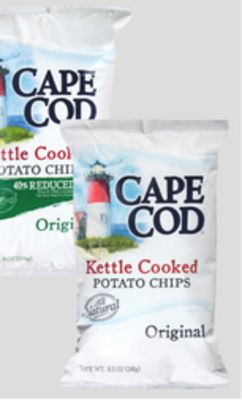 Cape Cod Potato Chips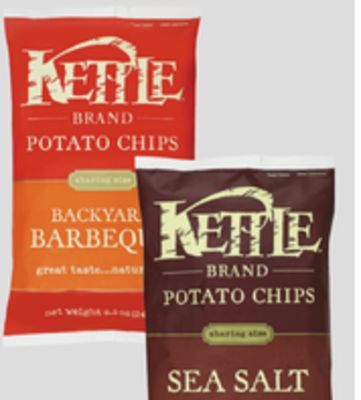 Kettle Brand Chips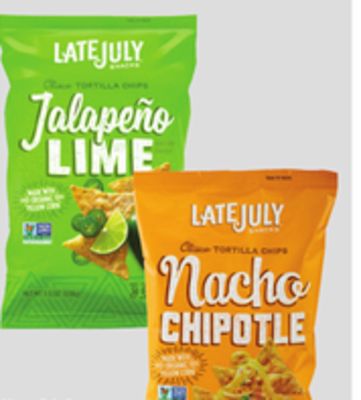 Late July Tortilla Chips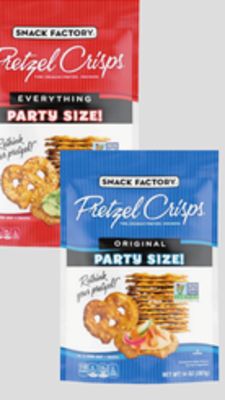 Pretzel Crisps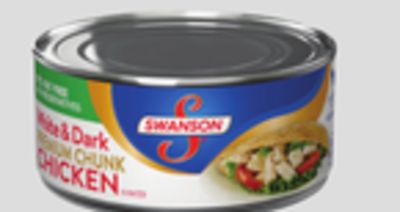 Swanson White & Dark Premium Chunk Chicken in Water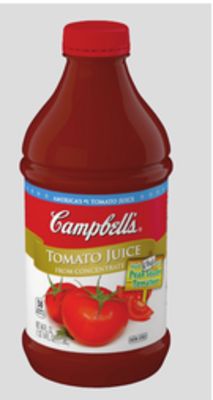 Campbell's Tomato Juice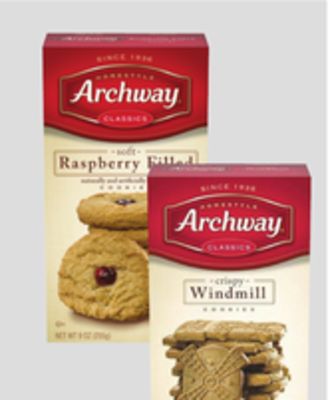 Archway Cookies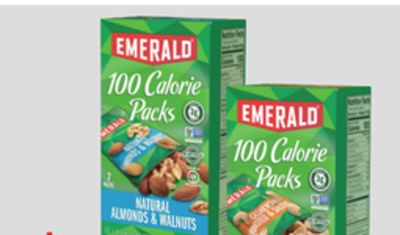 Emerald 100 Calorie Packs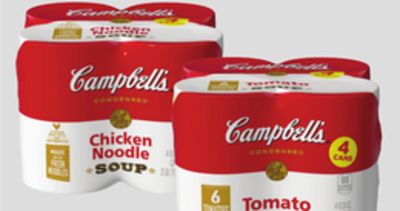 Campbell's Chicken Noodle or Tomato Soup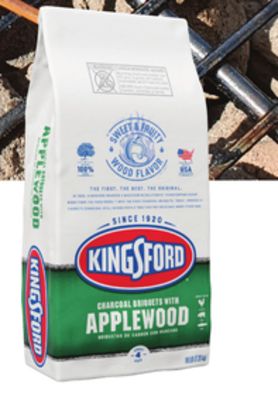 Kingsford Cherrywood, Applewood, Mesquite or Hickory Briquets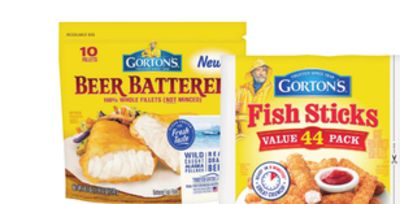 Gorton's Frozen Fish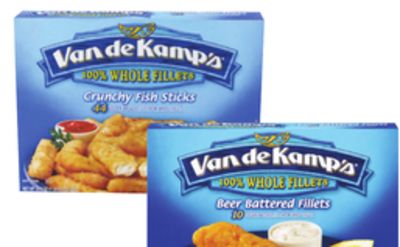 Van de Kamp's Frozen Fish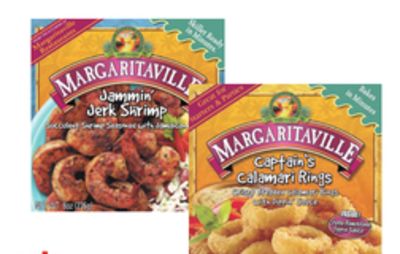 Margaritaville Frozen Seafood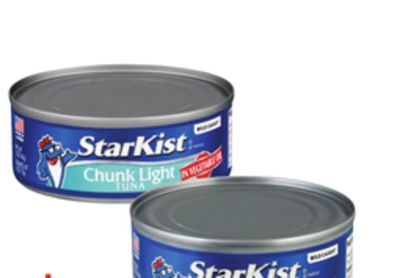 StarKist Chunk Light Tuna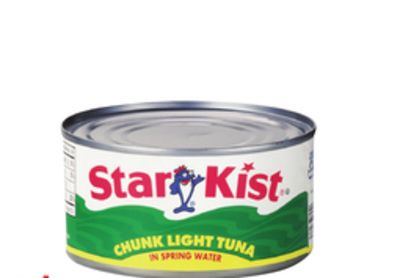 StarKist Chunk Light Tuna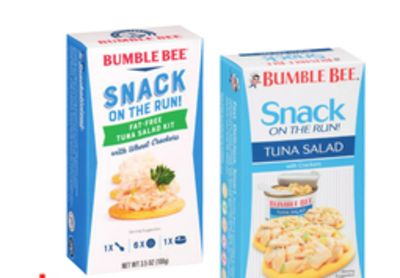 Bumble Bee On The Run Salad Kits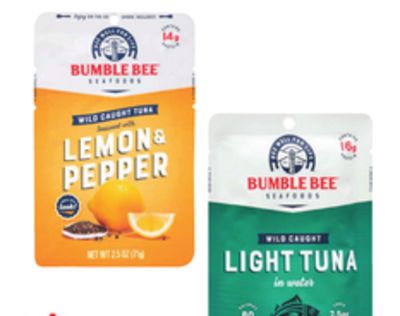 Bumble Bee Wild Caught Tuna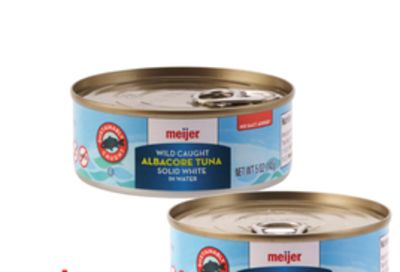 Meijer Wild Caught Albacore Solid White Tuna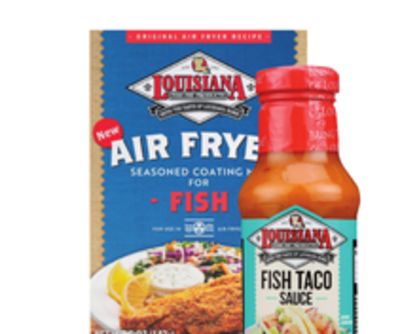 Louisiana Fish Taco or Cocktail Sauce 10.5-12 oz. or Fish Fry Mix 5-8.5 oz.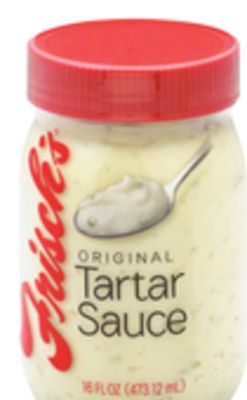 Frisch's Tartar Sauce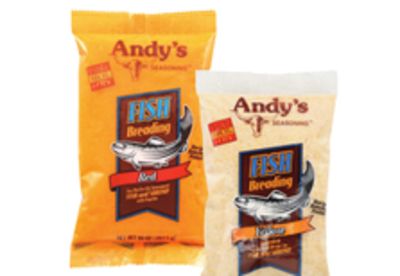 Andy's Fish Coating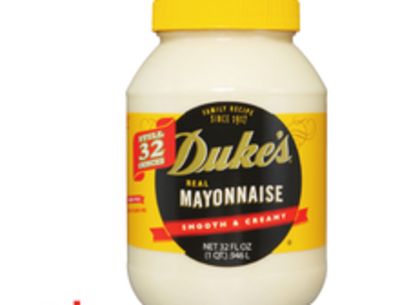 Duke's Mayonnaise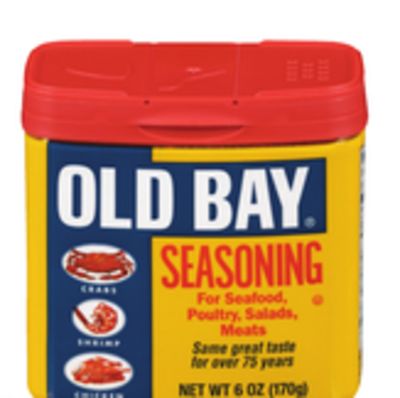 Old Bay Seasoning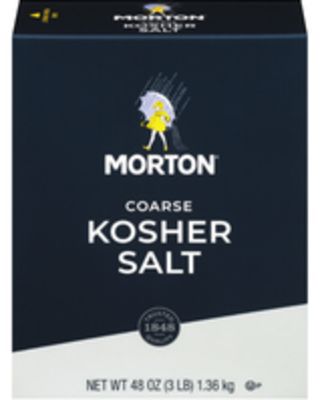 Morton Coarse Kosher Salt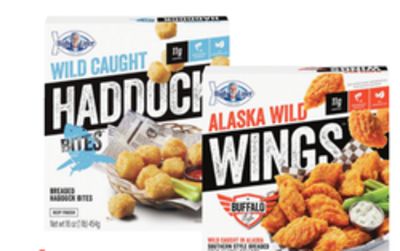 Highliner Frozen Alaska Wild Wings or Wild Caught Haddock Bites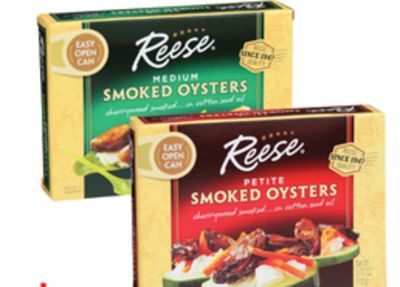 Reese Smoked Oysters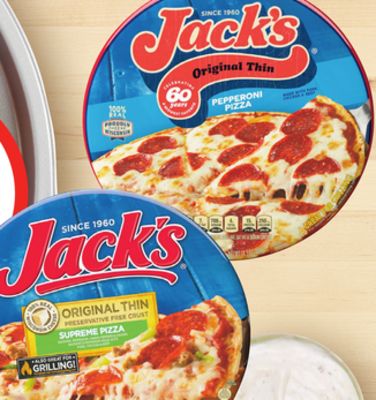 Jack's Frozen Pizza
Meijer Pepperoni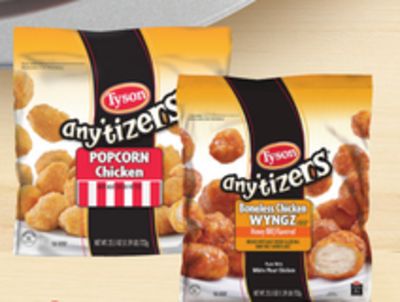 Tyson Anytizers Frozen Chicken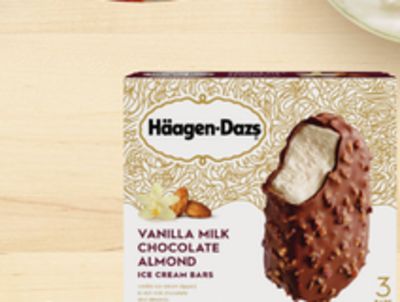 Haagen-Dazs Ice Cream Bars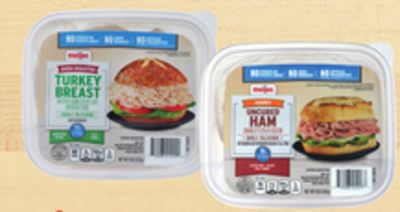 Meijer Natural Deli Sliced Lunchmeat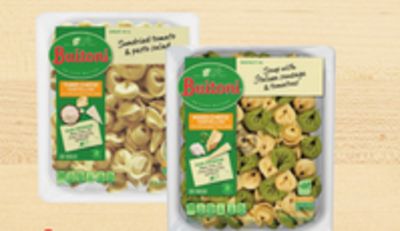 Buitoni Refrigerated Pasta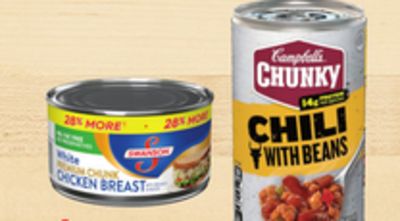 Swanson Chunk White Chicken 12.5 oz. or Campbell's Chunky Chili 19 oz.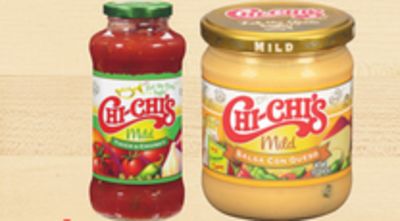 Chi-Chi's Salsa 24 oz., Fiesta Style Salsa 16 oz. or Salsa Con Queso 15 oz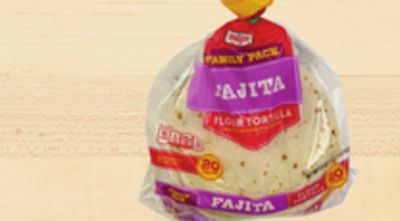 Meijer Fajita Flour Tortilla Family Pack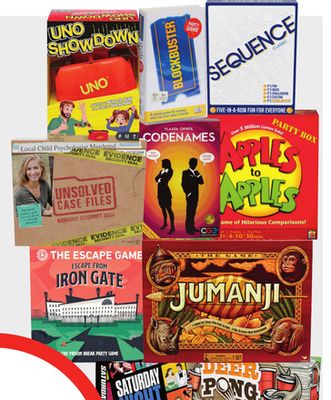 Select Board Games
Hershey's Candy Stand-Up Pouches*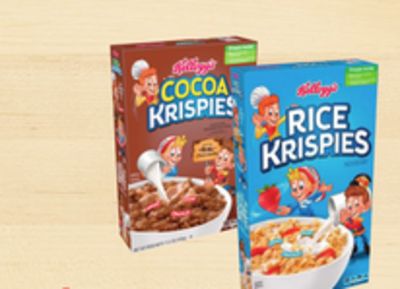 Kellogg's Cereal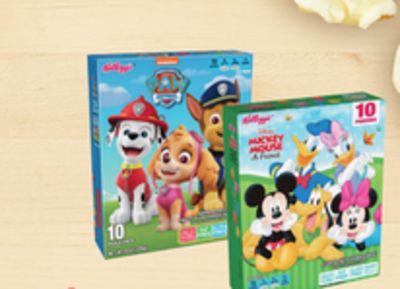 Kellogg's Fruit Snacks
Dot's Homestyle Pretzels*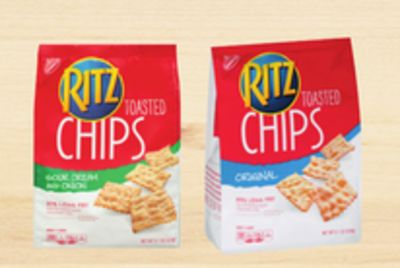 Nabisco Ritz or Wheat Thins Toasted Chips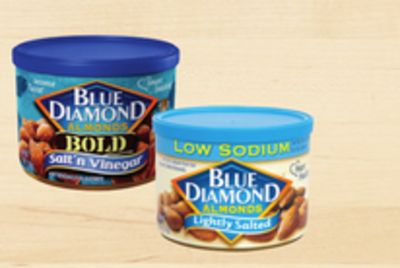 Blue Diamond Almonds

Meijer Microwave Popcorn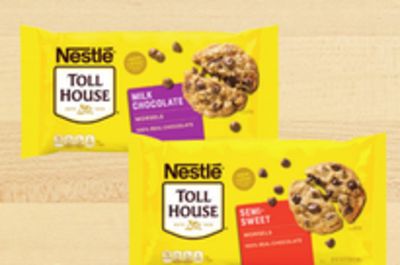 Nestlé Toll House Morsels
Ice Mountain Sparkling Water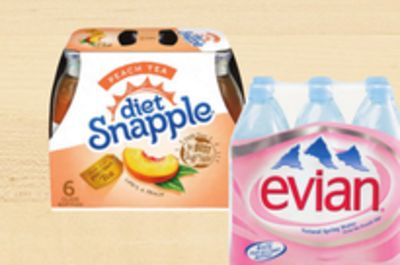 Snapple Tea 6 pk./16 oz. bottles or Evian Water 6 pk./16.9 oz. bottles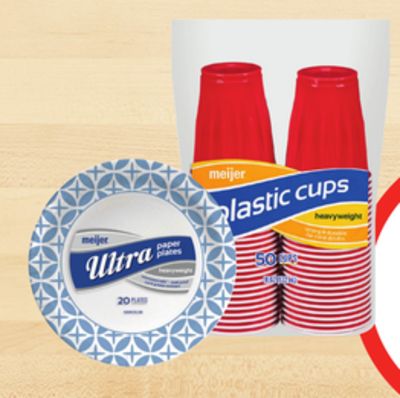 Meijer 10" Paper Plates 20-24 ct. or Plastic Party Cups 50 ct./18 oz.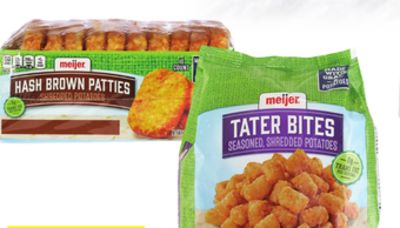 Meijer Frozen Potatoes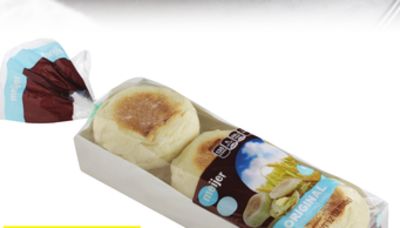 Meijer English Muffins*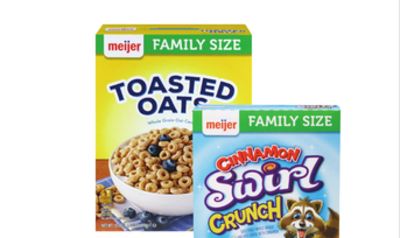 Meijer Cereal
Meijer Bagels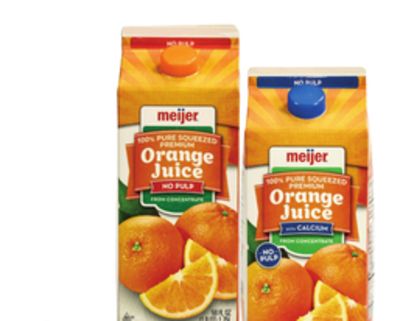 Meijer Premium Orange Juice from Concentrate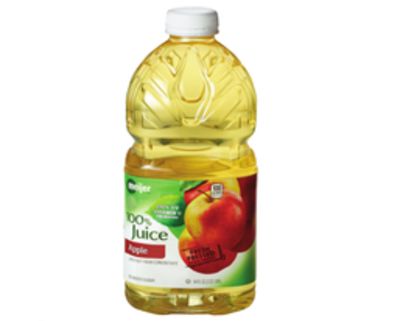 Meijer 100% Apple Juice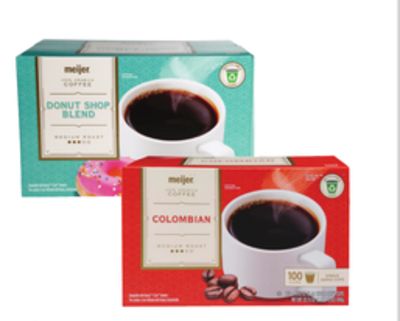 Meijer K-Cups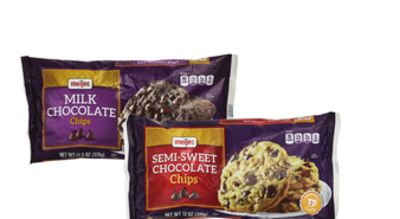 Meijer Baking Chips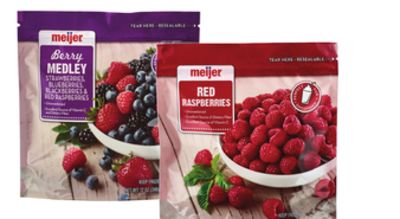 Meijer Frozen Fruit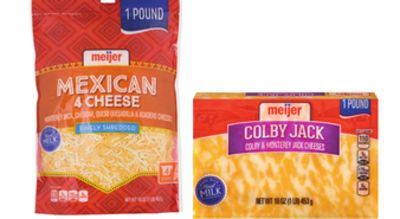 Meijer Shredded or Chunk Cheese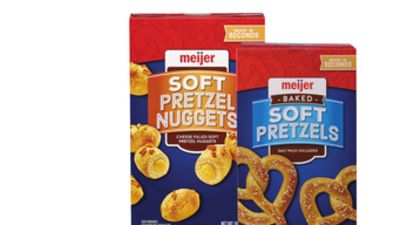 Meijer Frozen Soft Pretzels 13 oz. or Soft Pretzel Cheddar Nuggets 10 oz.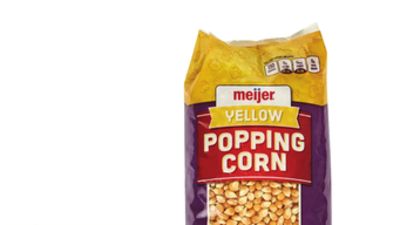 Meijer Popping Corn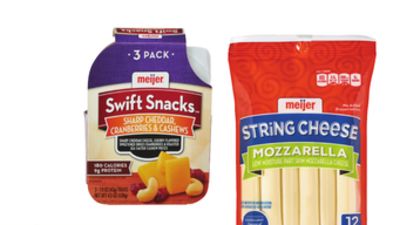 Meijer String Cheese or Cheese Sticks 9-12 oz. or Swift Snacks 3.9-4.5 oz.
Meijer Purified Water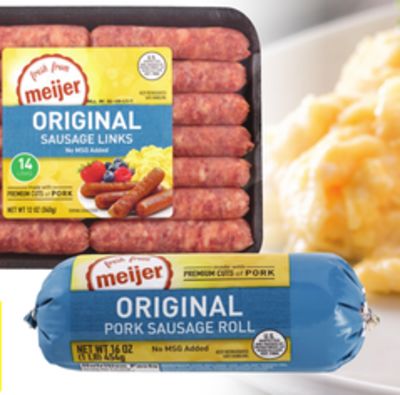 Meijer Breakfast Sausage Rolls, Links or Patties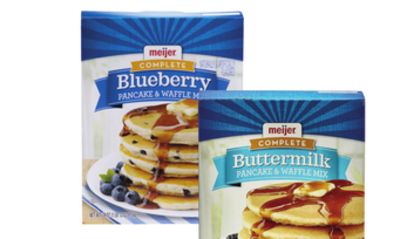 Meijer Pancake & Waffle Mix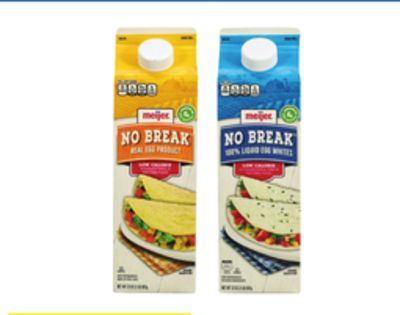 Meijer No Break Liquid Eggs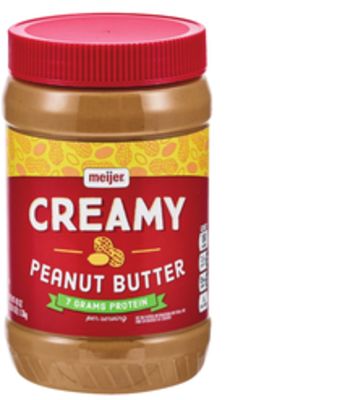 Meijer Creamy Peanut Butter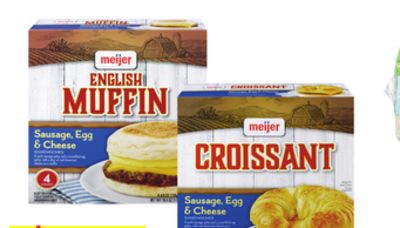 Meijer Frozen Breakfast Sandwiches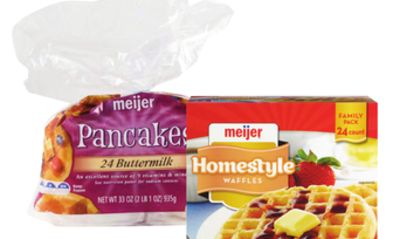 Meijer Frozen Waffles or Pancakes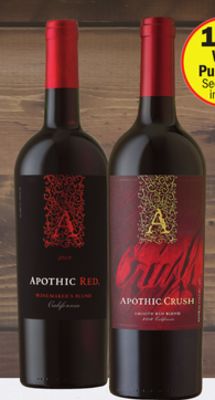 Apothic Red or Crush*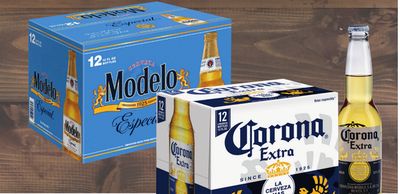 Corona 12 pk./12 oz. bottles or Modelo* 12 pk./12 oz. bottles or cans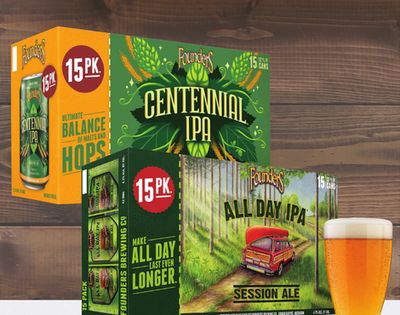 Founders*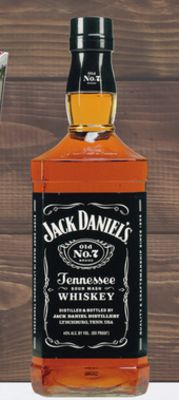 Jack Daniel's Old No. 7 Tennessee Whiskey*
Tito's Handmade Vodka*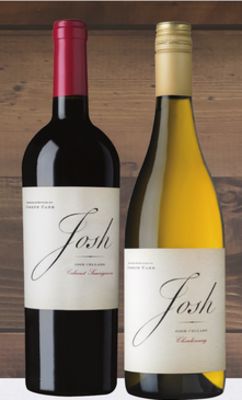 Josh Cellars Cabernet Sauvignon or Chardonnay*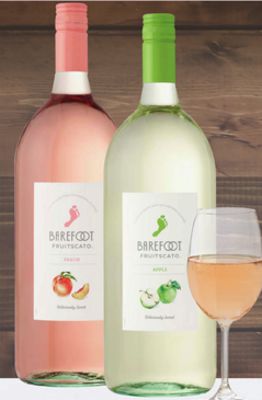 Barefoot Cellars Apple Fruitscato or Cellars Peach Fruitscato*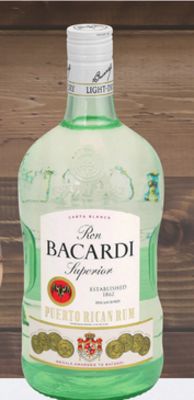 Bacardi Superior Rum*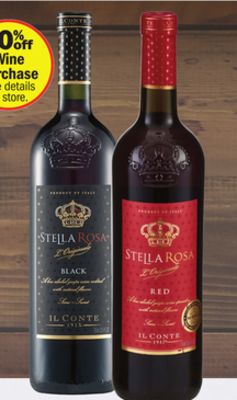 Stella Rosa Black or Red*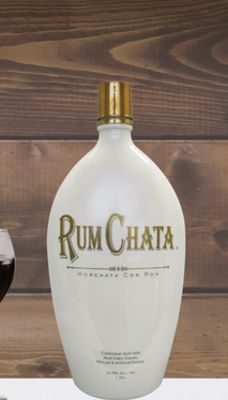 RumChata Cream Cordial*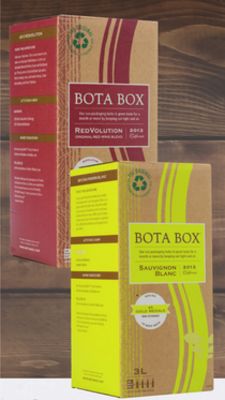 Bota Box Sauvignon Blanc or Revolution*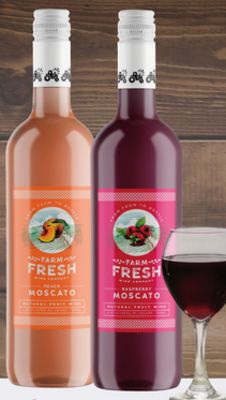 Farm Fresh Moscato Peach or Moscato Raspberry*
Fireball Cinnamon Whisky*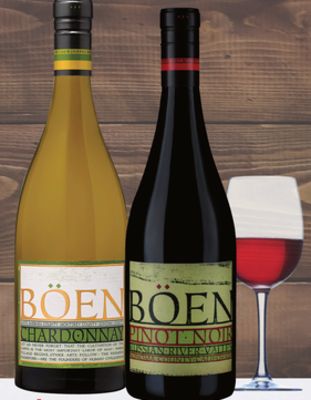 Boen CA Pinot Noir or Tri Appellation Chardonnay*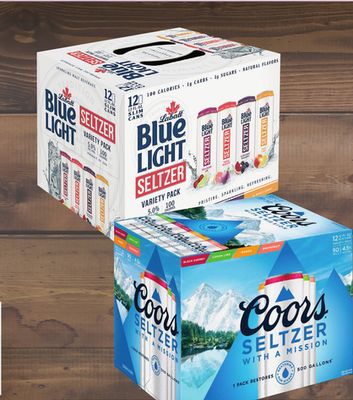 Coors, Labatt Blue or Corona Hard Seltzer Variety Pack*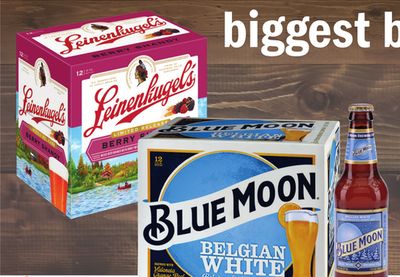 Blue Moon 12 pk./12 oz. bottles or Leinenkugel's Seasonal* 12 pk./12 oz. cans or bottles.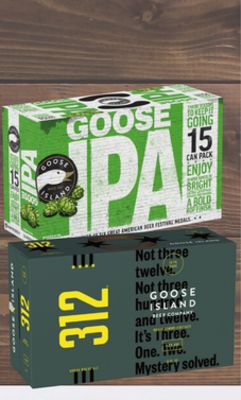 Goose Island 312 or IPA*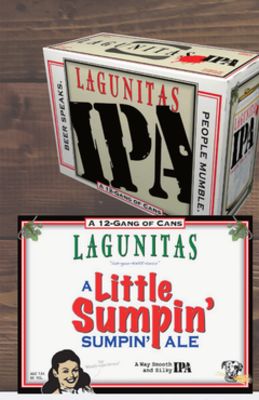 Lagunitas*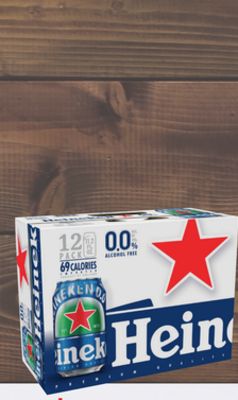 Heineken 0.0 Non-Alcoholic*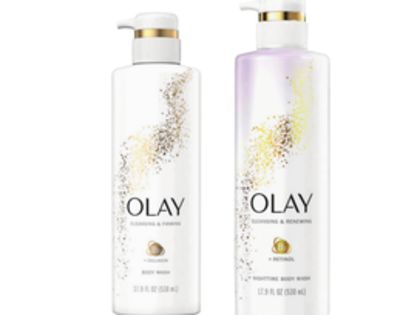 Olay Premium Body Wash 17.9 oz. or Pump 30 oz.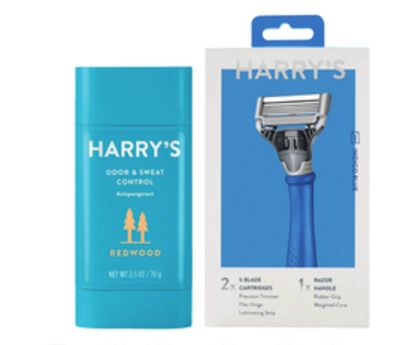 Harry's Grooming Products*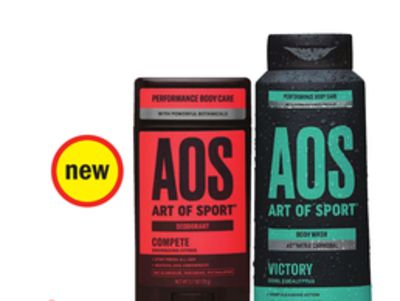 Art of Sport Men's Grooming Products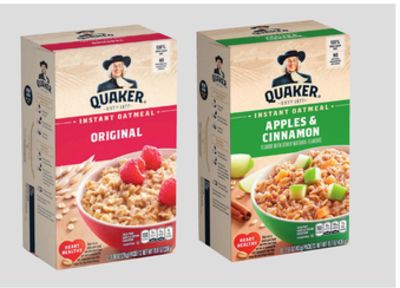 Quaker Instant Oatmeal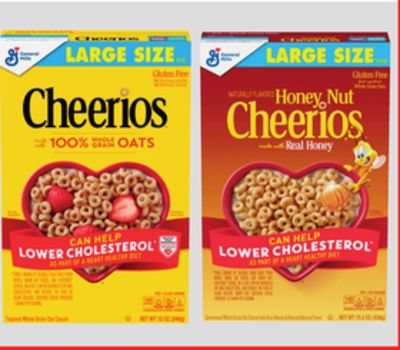 General Mills Cheerios 12 oz. or Honey Nut Cheerios* 15.4 oz.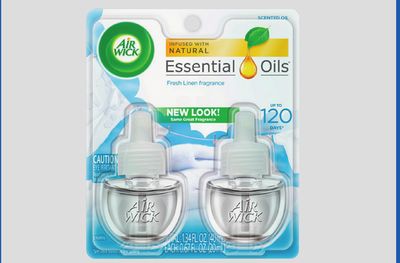 Air Wick Scented Oil or Botanica Twin Refill 2 pk./.67 oz. or Automatic Spray Refill 6.17 oz.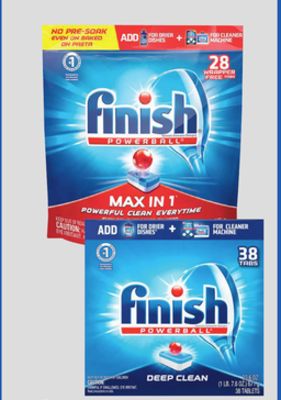 Finish Powerball Dishwasher Tabs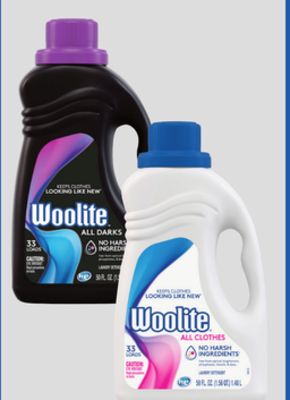 Woolite Liquid Laundry Detergent 50 oz. or Air Wick Scented Oil Refills 5 ct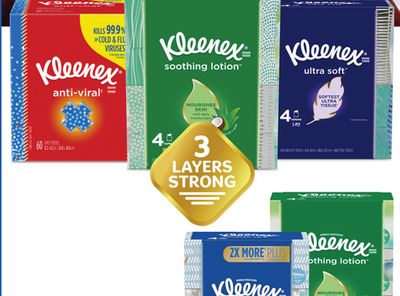 Kleenex 4 Pk. Facial Tissue Bundle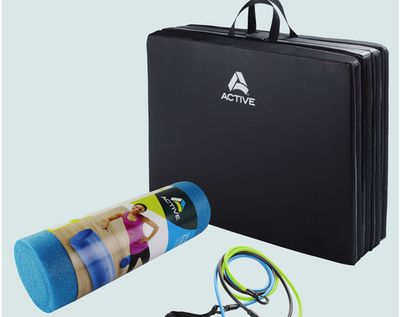 Active Fitness Products*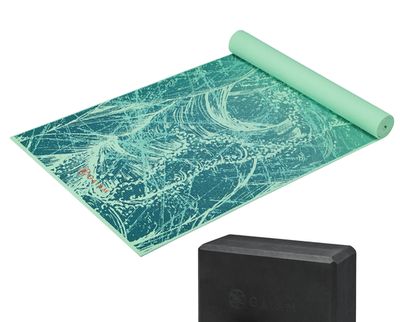 Gaiam Fitness and Yoga Accessories*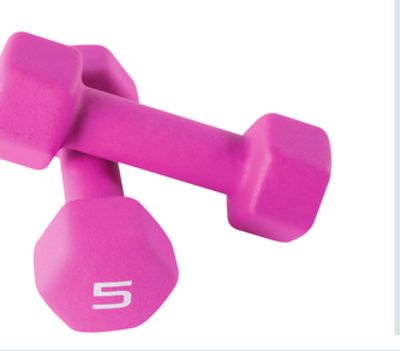 Neoprene Hand Weights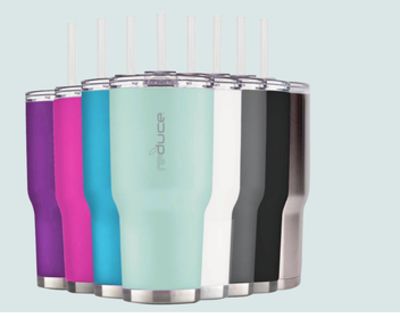 Reduce Tumblers and Accessories*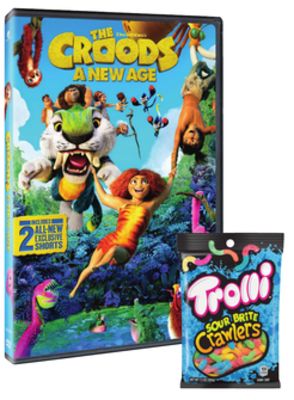 Croods: A New Age DVD or Blu-ray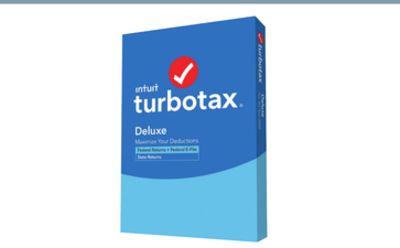 TurboTax Deluxe State 2020*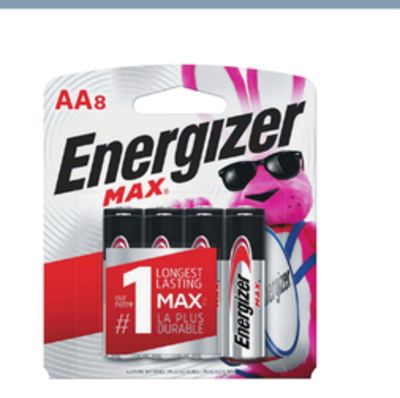 Energizer Max Batteries*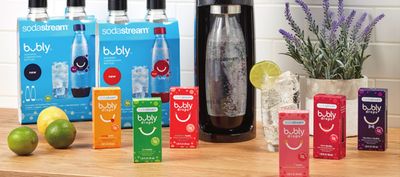 SodaStream Fizzi Sparkling Water Maker Starter Kit*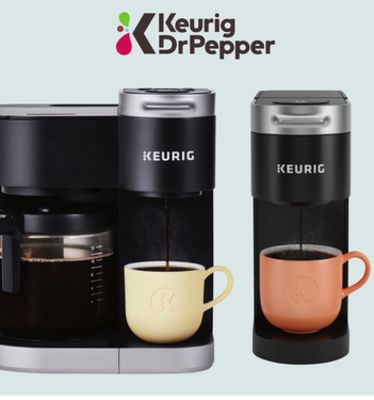 Keurig K-Duo Single Serve and Carafe Coffee Makers and K-Slim Brewers*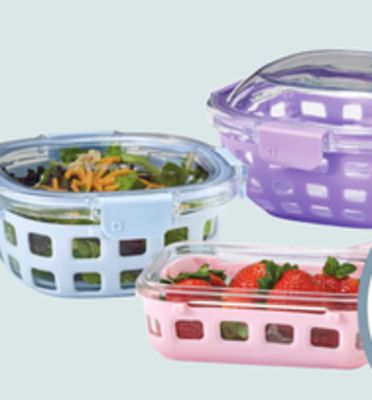 Ello Food Storage*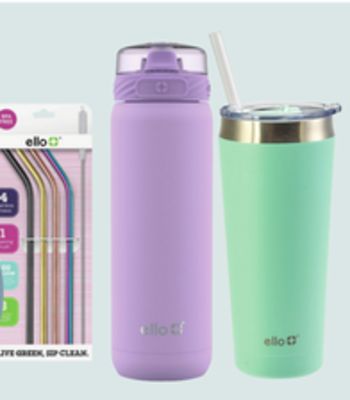 Ello Mugs, Tumblers, Water Bottles and Accessories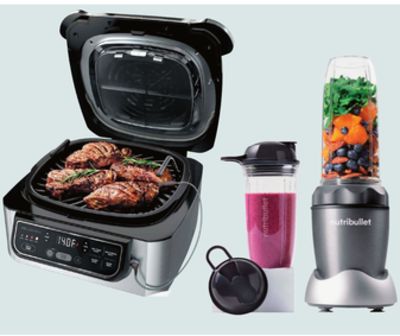 Ninja 4 Qt. Foodi Grill*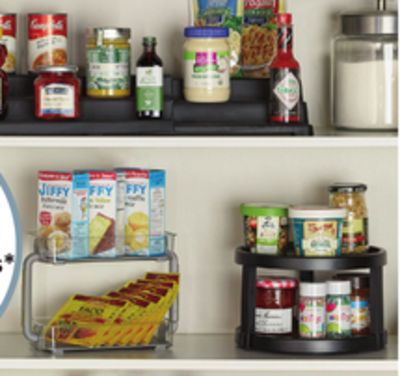 madesmart Kitchen Organization Products*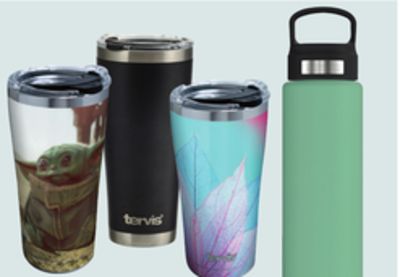 Tervis Tumblers, Bottles and Accessories*

Select Whitmor Baskets*
Yankee Candle Spring Collection*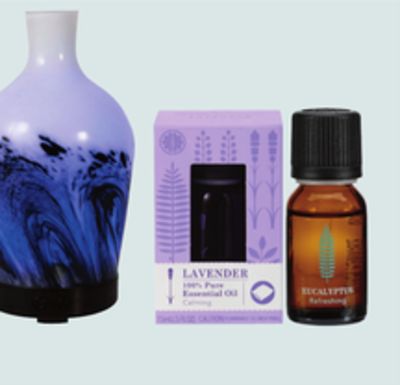 Essential Oils and Diffusers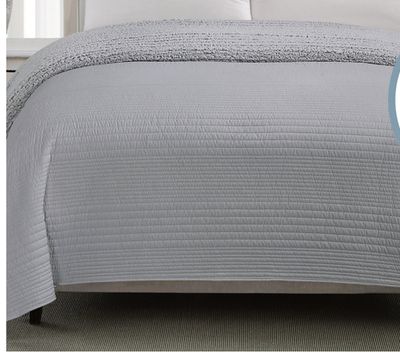 Ellen Tracy Bedding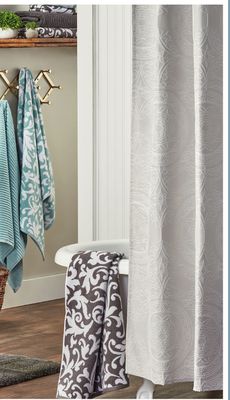 Ultimate Towels, Fashion Shower Curtains and Fashion Bath Rugs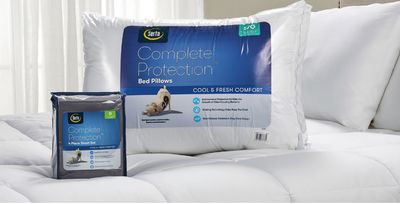 Serta 2 Pk. Complete Protection Pillows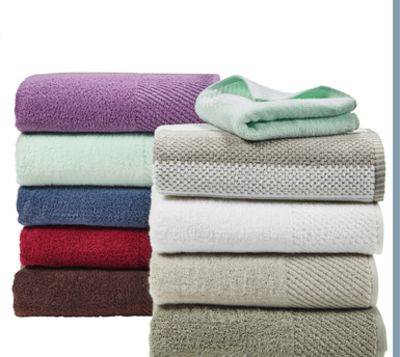 Eco Dry Bath Towel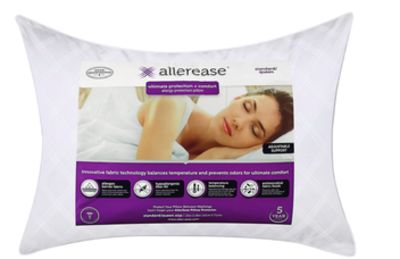 AllerEase Bed Pillows, Mattress Pads and Protectors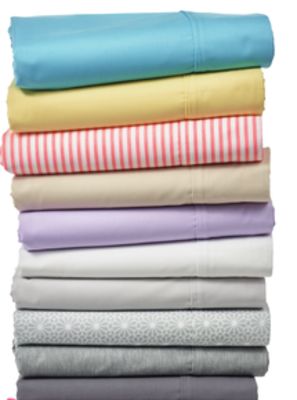 250 Thread Count Sheets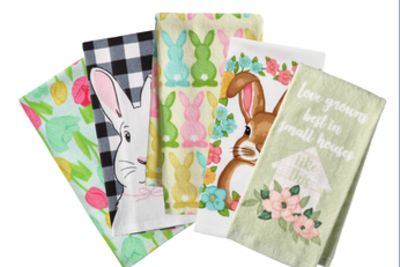 Spring Kitchen Towel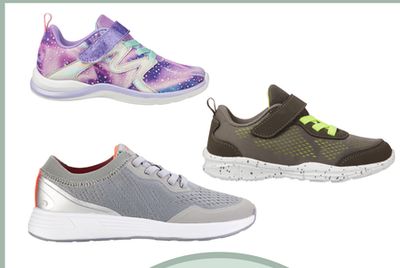 Athletic Shoes for the Family*

Nabisco Family Size Cookies or Crackers*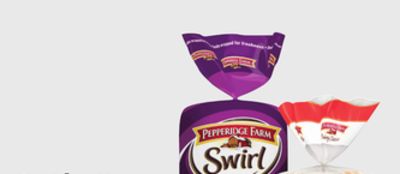 Pepperidge Farm Swirl Bread 14-16 oz. or Buns* 14-15 oz.

Thomas' English Muffins 12-20 oz. or Bagels 15-20 oz. or Entenmann's Sweet Goods* 6-14 oz.

Coca-Cola or 7UP Products*

Frito-Lay Party Size Snacks 13.5-19 oz. or Smartfood Party Size Popcorn* 6-10.5 oz.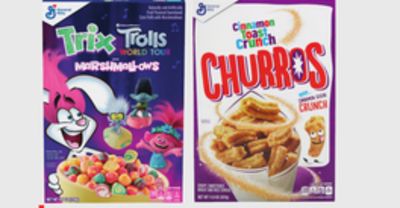 General Mills Cereal*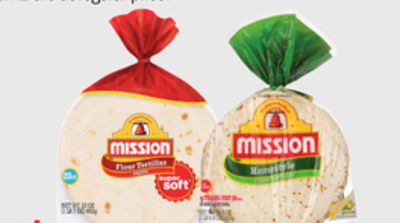 Mission Flour Tortillas*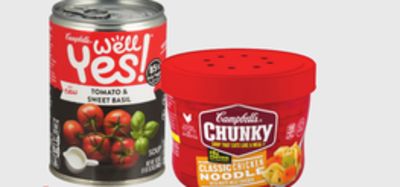 Campbell's Chunky Soup or Chili Bowls 15.25 oz. or Well Yes! Soup 16.1-16.3 oz. or Swanson Sipping Bone Broth* 10.75 oz.

Rebel Keto Ice Cream*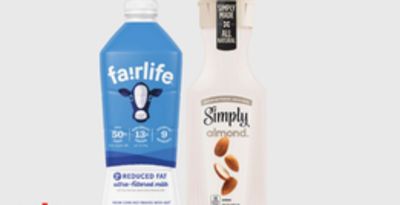 Fairlife or Fairlife DHA Ultra-Filtered Milk 52 oz. or Simply Almond* 46 oz.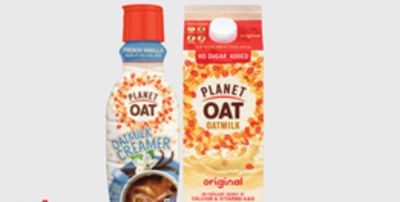 Planet Oat Oatmilk or Creamer*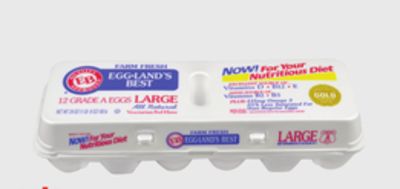 Eggland's Best Grade A Large Eggs*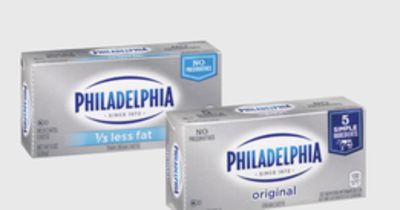 Kraft Philadelphia Cream Cheese*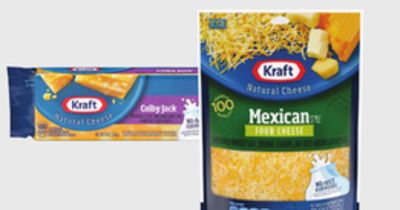 Kraft Shredded or Chunk Cheese*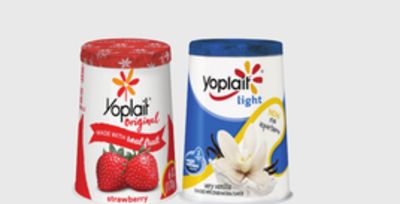 Yoplait Yogurt*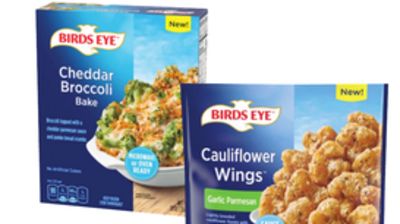 Birds Eye Frozen Cauliflower Wings 13.5 oz. or Vegetable Fries or Bake 12-13 oz.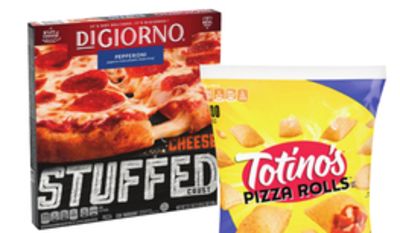 DiGiorno Stuffed Crust or Crispy Pan Frozen Pizza 21.9-29.6 oz. or Totino's Pizza Rolls Frozen Snacks 100 ct./48.85 oz.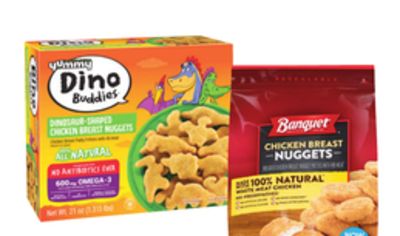 Banquet or Yummy Dino Frozen Bagged Chicken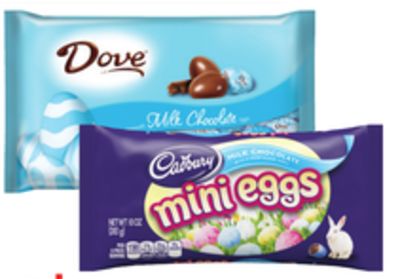 Hershey's or Dove Easter Candy Bags
M&M's Easter Bags*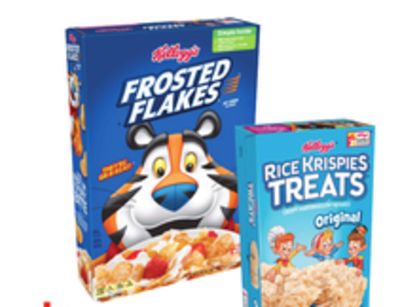 Kellogg's Cereal 10-16.6 oz. or Rice Krispies Treats 8 ct./5.64-6.2 oz.
Kellogg's Cereal*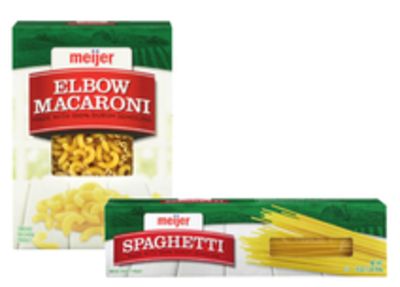 Meijer Pasta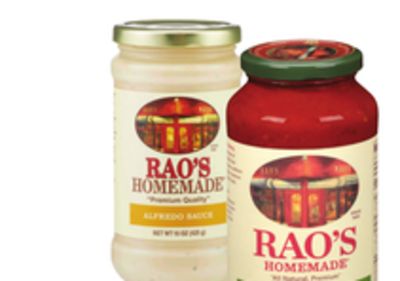 Rao's Pasta Sauce 24 oz. or Alfredo Sauce 15 oz.
Wish-Bone Dressing*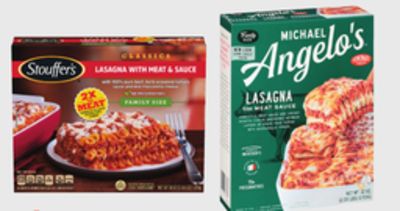 Stouffer's Family Size 28-40 oz. or Michael Angelo's Frozen Meals* 28-32 oz.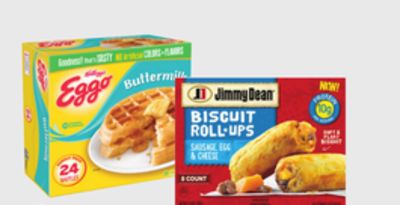 Eggo Waffles 25.8-29.6 oz. or Jimmy Dean Frozen Breakfast* 9-18.4 oz.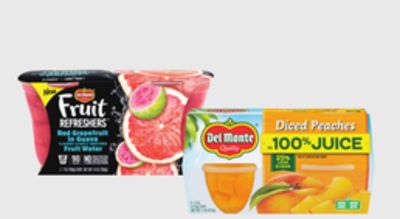 Del Monte Fruit or Bubble Fruit Cups 4 pk./3.75-4 oz. or Fruit & Oats or Refreshers* 2 pk./7 oz.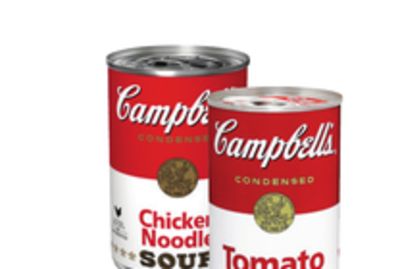 Campbell's Classic Tomato or Chicken Noodle Soup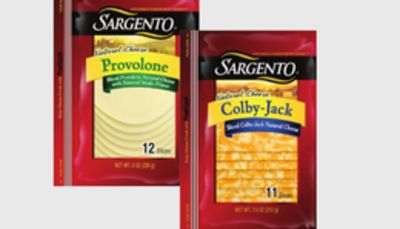 Sargento Cheese Slices*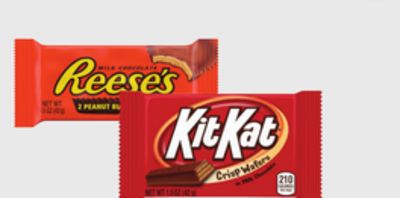 Hershey's Single Candy Bars*

Keebler Town House or Club Crackers*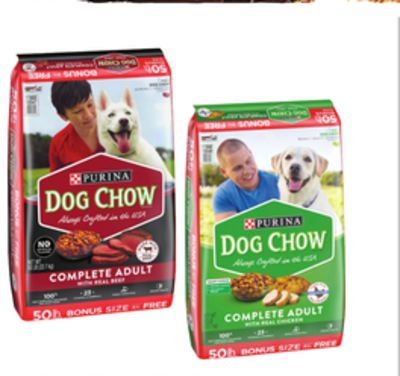 Purina Dog Chow Dry Dog Food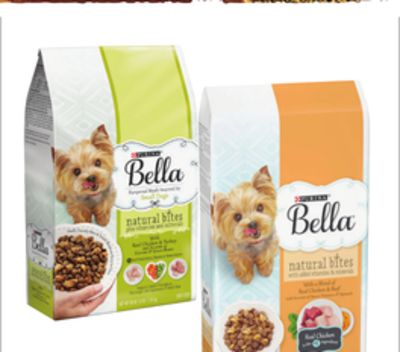 Bella Naturals Dry Dog Food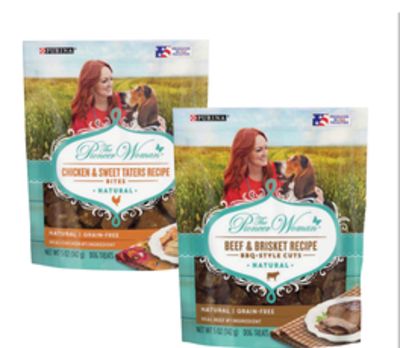 Pioneer Woman Dog Treats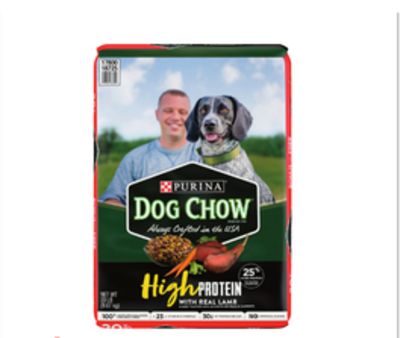 Dog Chow High Protein Lamb Dry Dog Food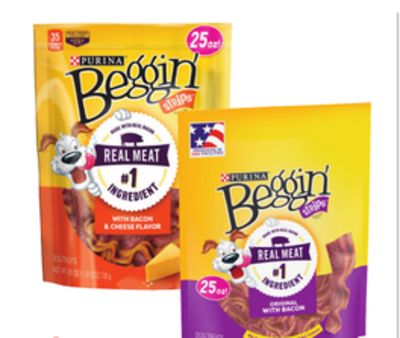 Beggin Strips Dog Treats
Beneful Simple Goodness Dry Dog Food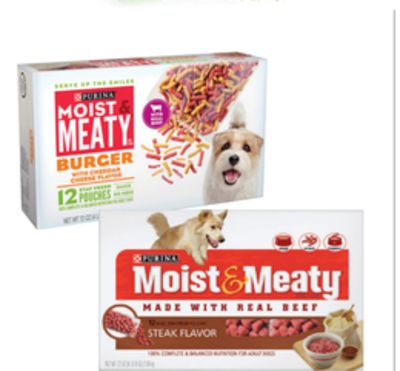 Moist & Meaty Dry Dog Food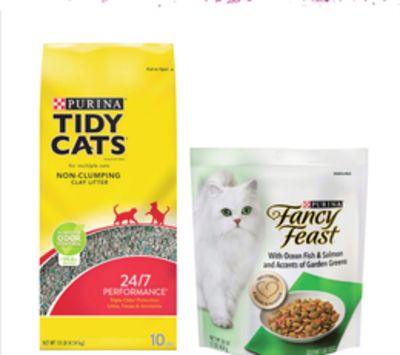 Tidy Cats Non-Scoop Litter 10 lbs. or Fancy Feast Gourmet Dry Cat Food* 16 oz.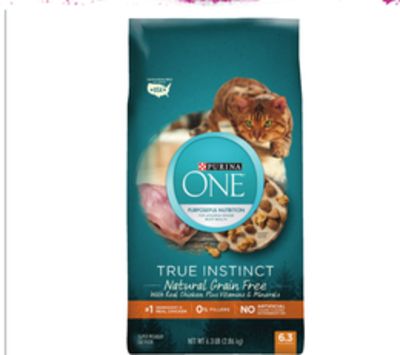 Purina ONE True Instinct Grain Free Dry Cat Food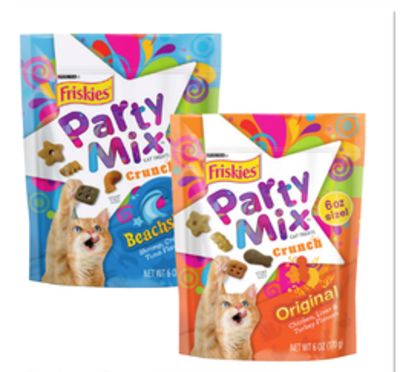 Friskies Party Mix Cat Treats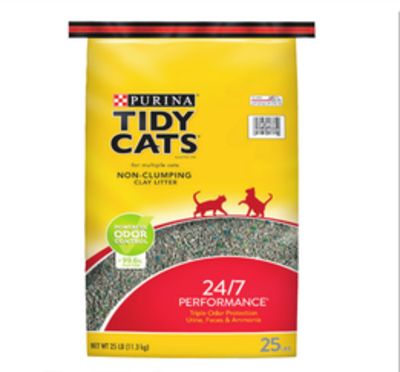 Tidy Cats Conventional Cat Litter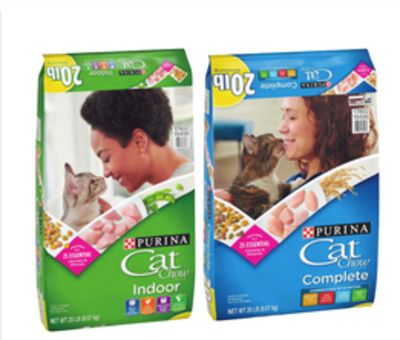 Purina Cat Chow Dry Cat Food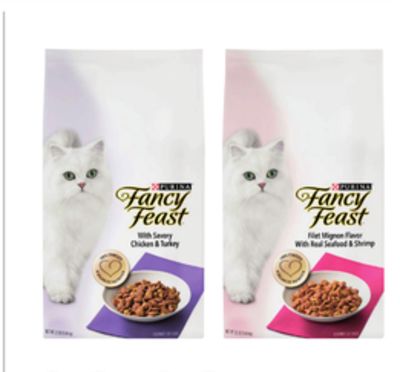 Fancy Feast Dry Cat Food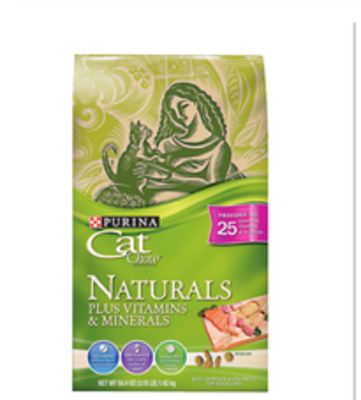 Cat Chow Naturals Dry Cat Food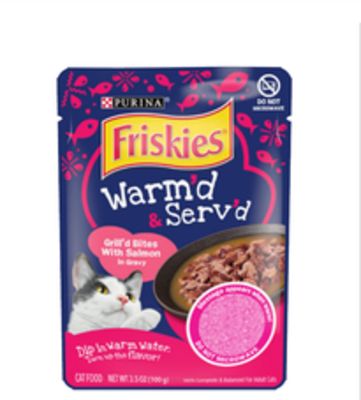 Friskies Wet Premium Cat Food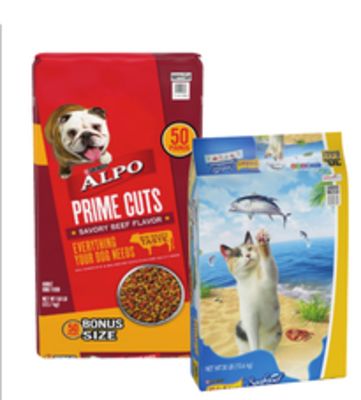 Friskies Seafood Sensations Dry Cat Food 30 lbs or Alpo Prime Cuts Dry Dog Food 50 lbs.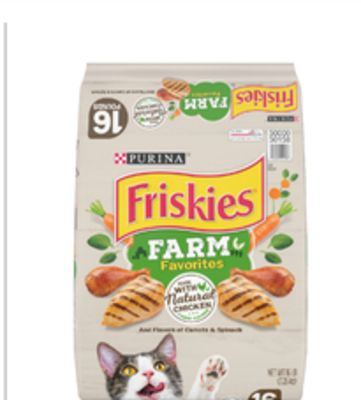 Friskies Farm Favorites or Ocean Favorites Dry Cat Food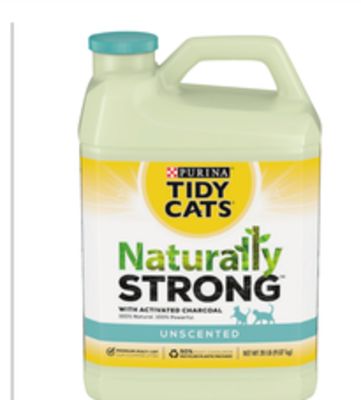 Tidy Cats Naturally Strong Cat Litter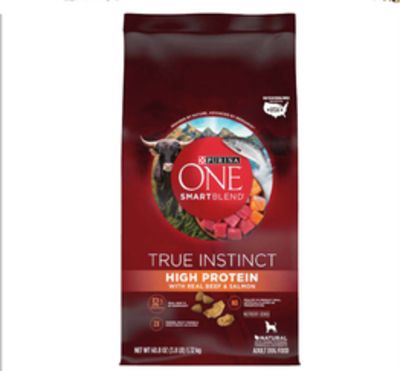 Purina ONE High Protein Dry Dog Food
Purina ONE Wet Dog Food*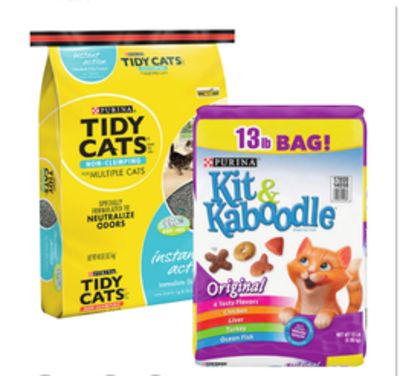 Kit & Kaboodle Dry Cat Food 13 lbs. or Tidy Cats Conventional Cat Litter 40 lbs.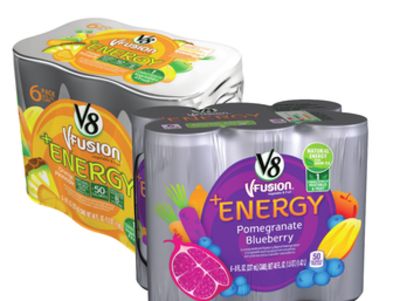 V8 Vegetable Juice 8 pk./5.5 oz., V8 Fusion Energy 6 pk./8 oz. or V8 Sparkling +Energy 4 pk./11.5 oz.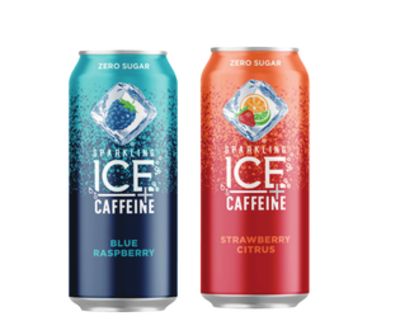 Sparkling Ice + Caffeine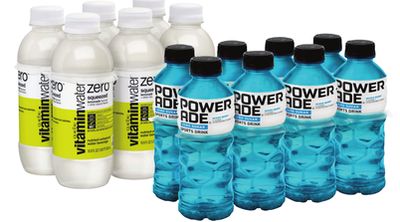 Powerade 8 pk./20 oz. bottles or vitaminwater 6 pk./16.9 oz. bottles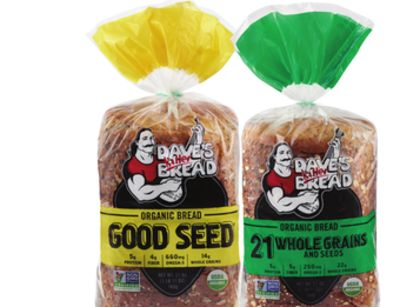 Dave's Killer Organic Bread*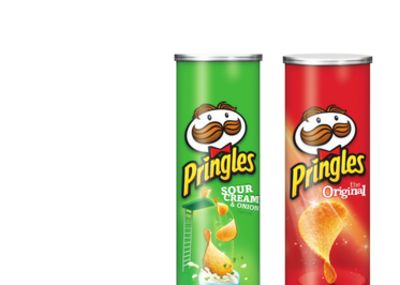 Pringles*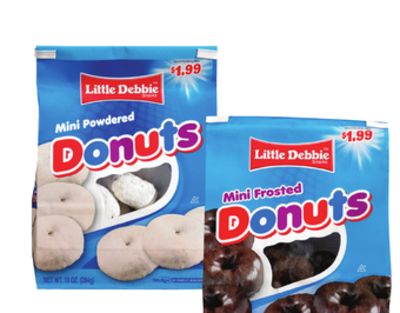 Little Debbie Mini Donuts 8.25-11.9 oz. or Seasonal Cakes* 6.19-13.17 oz.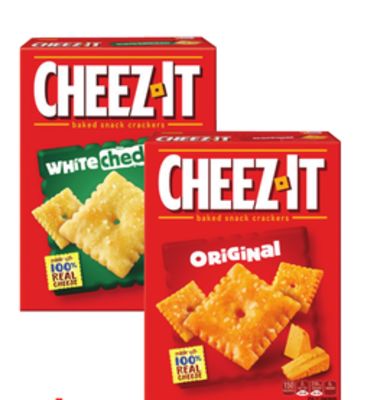 Cheez-It Crackers*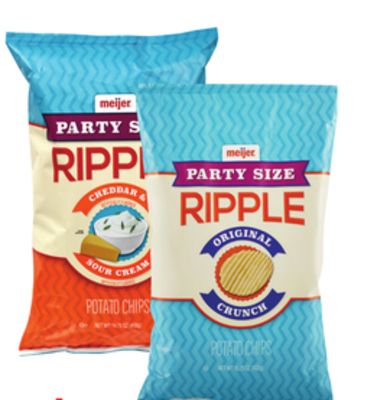 Meijer Party Size Chips*
Lance Crackers 7.7-14 oz. or Snyder's Pieces or Pounders* 10-16 oz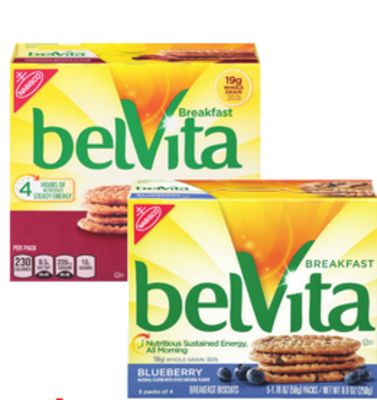 belVita Biscuits*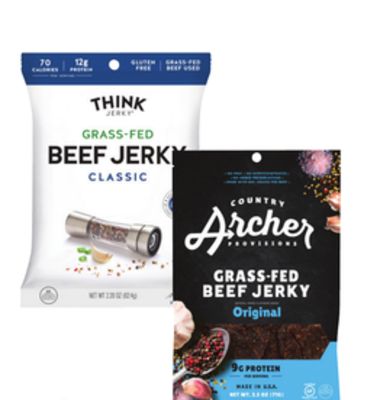 Country Archer Jerky 2-3 oz. or Think Jerky 2.2 oz.
Kar's Trail Mix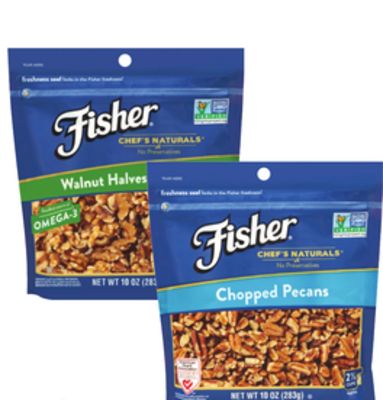 Fisher Chef's Naturals Pecans, Almonds or Walnuts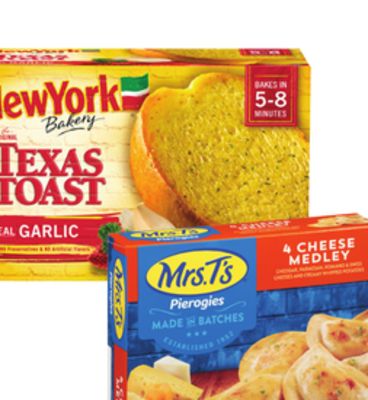 New York Frozen Texas Toast, Breadsticks or Knots 7.3-11.25 oz. or Mrs. T's Pierogies 12.84-16 oz.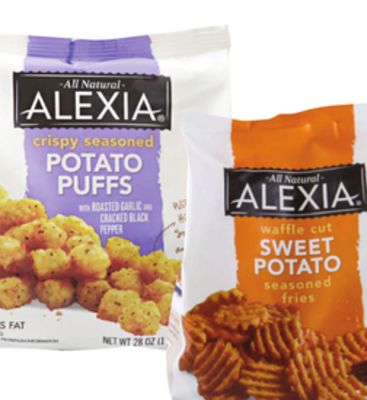 Alexia Frozen Onion Rings, Potato Puffs or Fries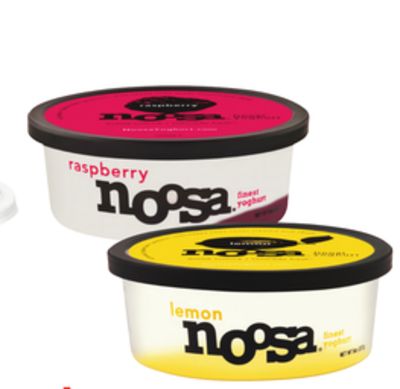 Noosa Yoghurt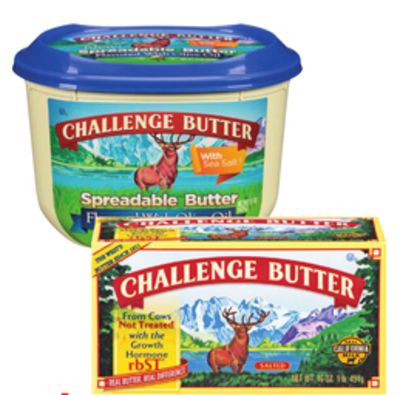 Challenge Butter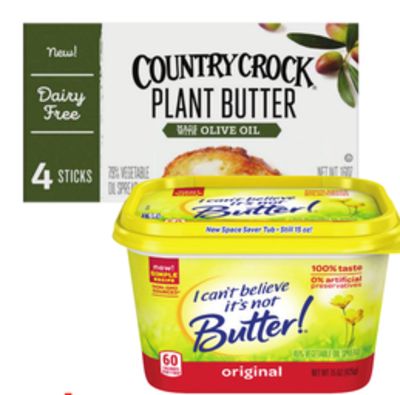 I Can't Believe It's Not Butter! 8 or 15-16 oz. or Country Crock Plant Butter Sticks 16 oz.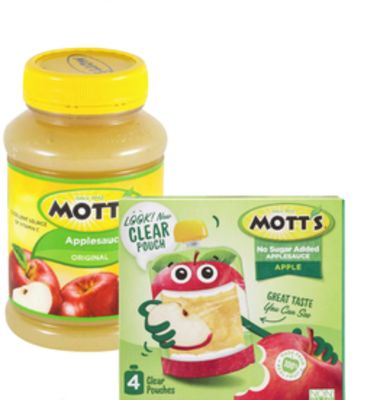 Mott's Applesauce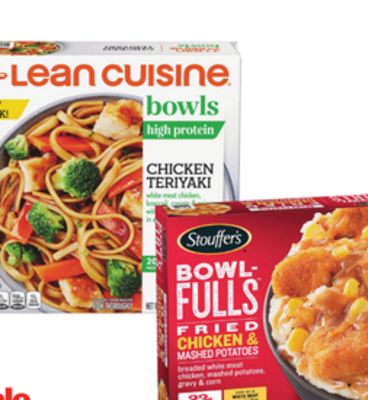 Stouffers Bowl-FULLS or Frozen Entrées 14-18 oz. or Fit Kitchen Bowls 10-14.8 oz. or Lean Cuisine Bowls 10.25-12 oz.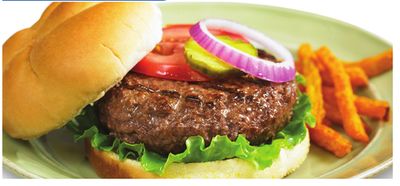 Meijer 85% Lean Ground Beef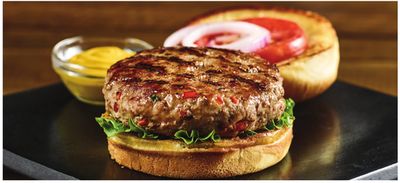 Jennie-O Ground Turkey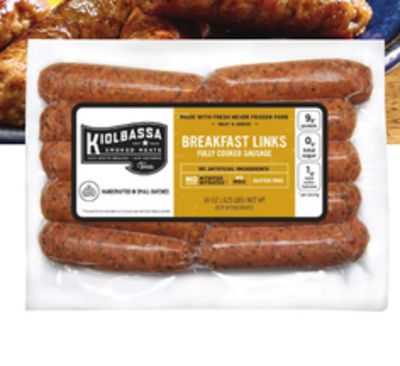 Kiolbassa Breakfast Sausage Links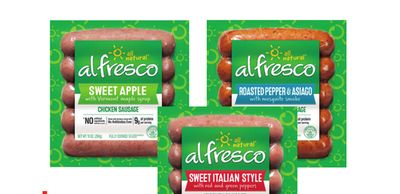 Al Fresco Chicken Sausage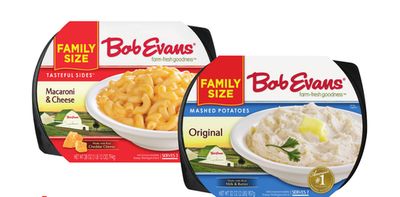 Bob Evans Side Item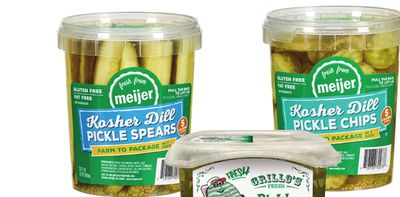 Fresh From Meijer 32 oz. or Grillo's Pickles 12 oz.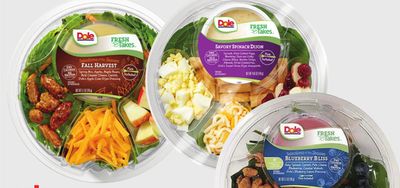 Dole Salad Bowls*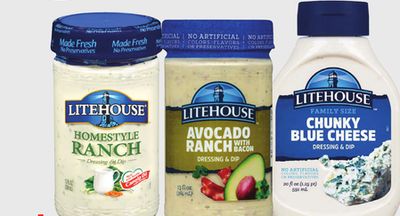 Litehouse Salad Dressing*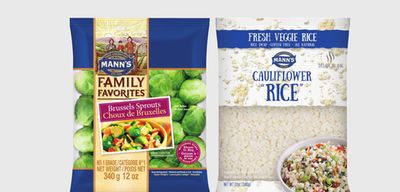 Mann's Steamable Brussels Sprouts or Cauliflower Rice*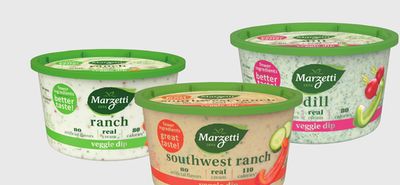 Marzetti Veggie Dips*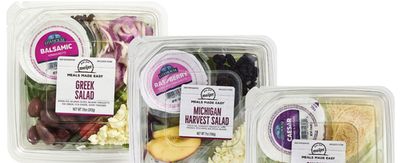 Fresh From Meijer Gourmet Salad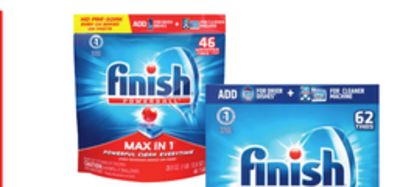 Finish Powerball Dishwasher Tabs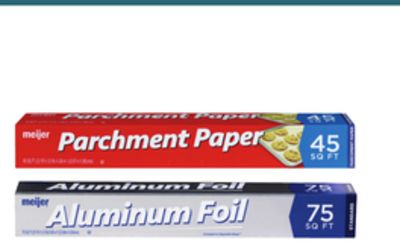 Meijer Aluminum Foil 75 sq. ft., Heavy Duty 50 sq. ft. or Parchment Paper 45 sq. ft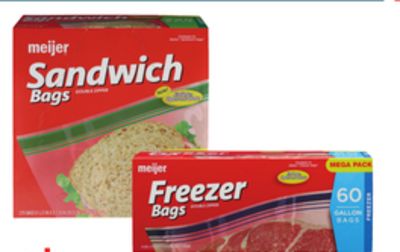 Meijer Mega Pack Reclosable Bags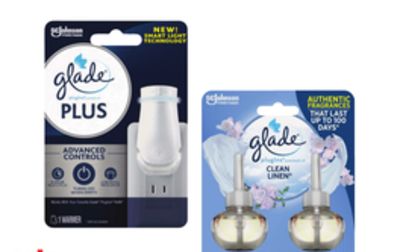 Glade Plug Ins with Warmer 1 ct. or Refills 2 ct.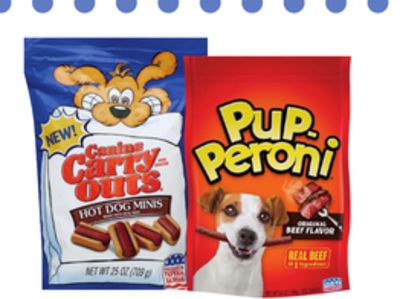 Pup-Peroni 5.6 oz., Canine Carry Outs 14 oz., Nutrish 3-6.3 oz. or Milk-Bone Dog Treats 6.2-24 oz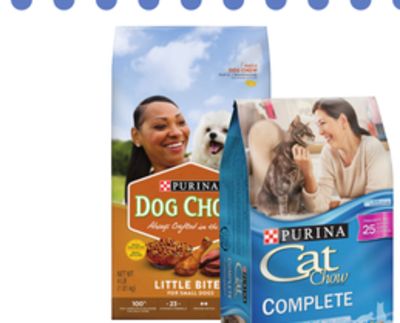 Purina Cat Chow Dry Cat Food 3.15 lbs. or Dog Chow Dry Dog Food 3.5-4.4 lbs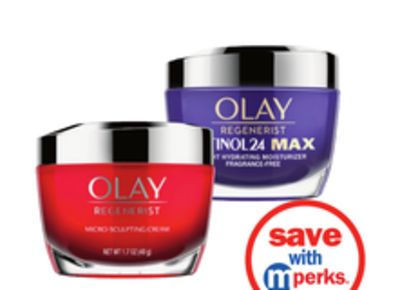 Olay Regenerist*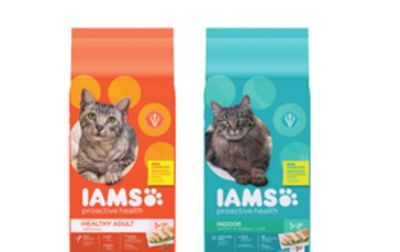 IAMS Proactive Health Dry Cat Food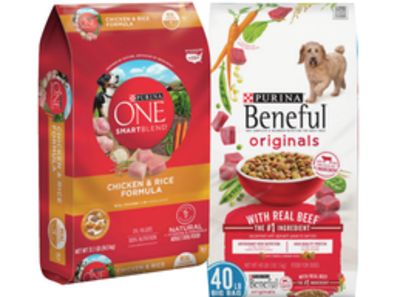 Purina ONE Dry Dog Food 31.1 lbs. or Beneful Dry Dog Food 40 lbs.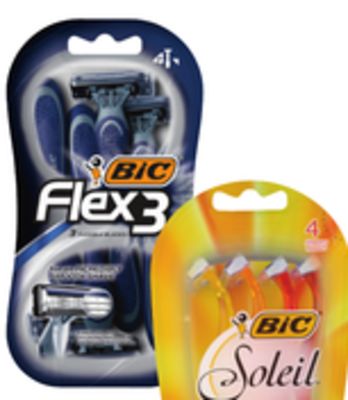 BIC Disposable Razors*